Our brand new patient portal app lets you access your health information right from your phone or tablet—so it's available wherever, whenever you need it.
Let's show you around!
Understand your dashboard
Action required
The top of your dashboard will include any items that need your attention. This could include:
Consent forms
Intake forms
Unread messages
Pending appointments
Tap on a notification to go straight to that section of the app.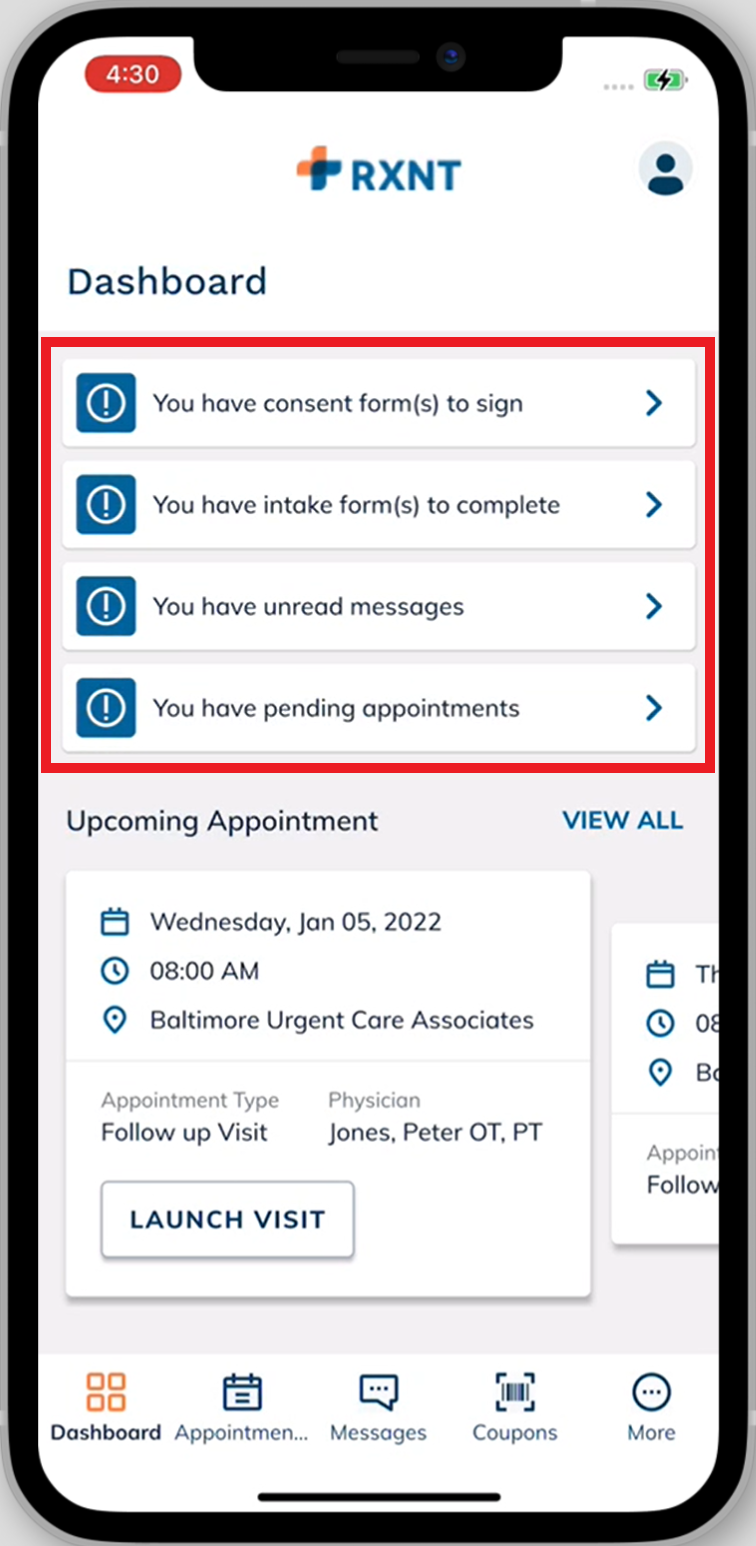 Upcoming appointments
See your next appointment, and swipe left to see more appointments, or tap View All to see the full list of past and upcoming appointments. Tap Check In to complete documentation and pay your copay. Tap Launch to quickly get to your telehealth visit.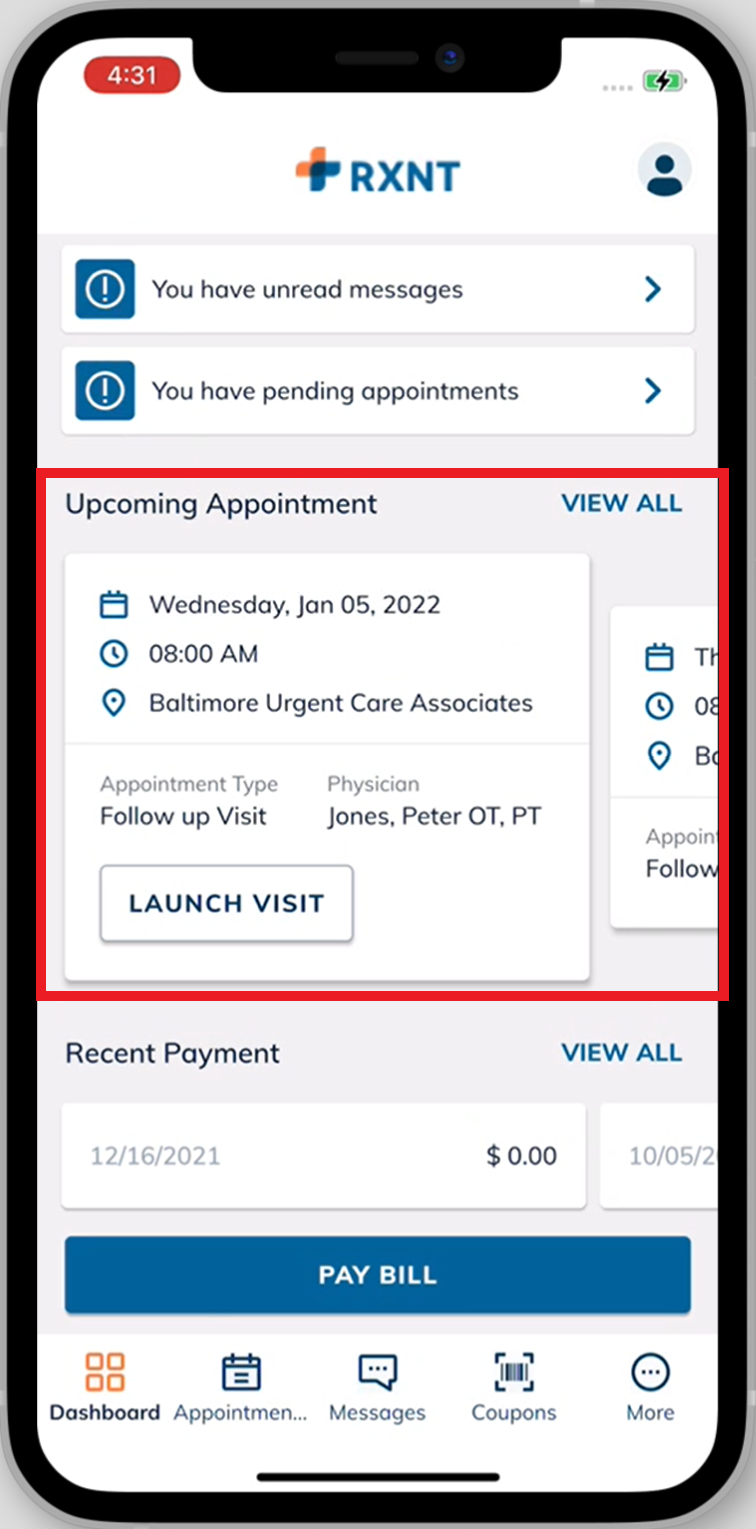 Payments and balance
If you've recently made a payment to your provider, you'll see those listed here. Swipe left to see more recent payments, or tap View All to see your full payment history and statements. Tap Pay Bill to pay any outstanding balances you have with your provider.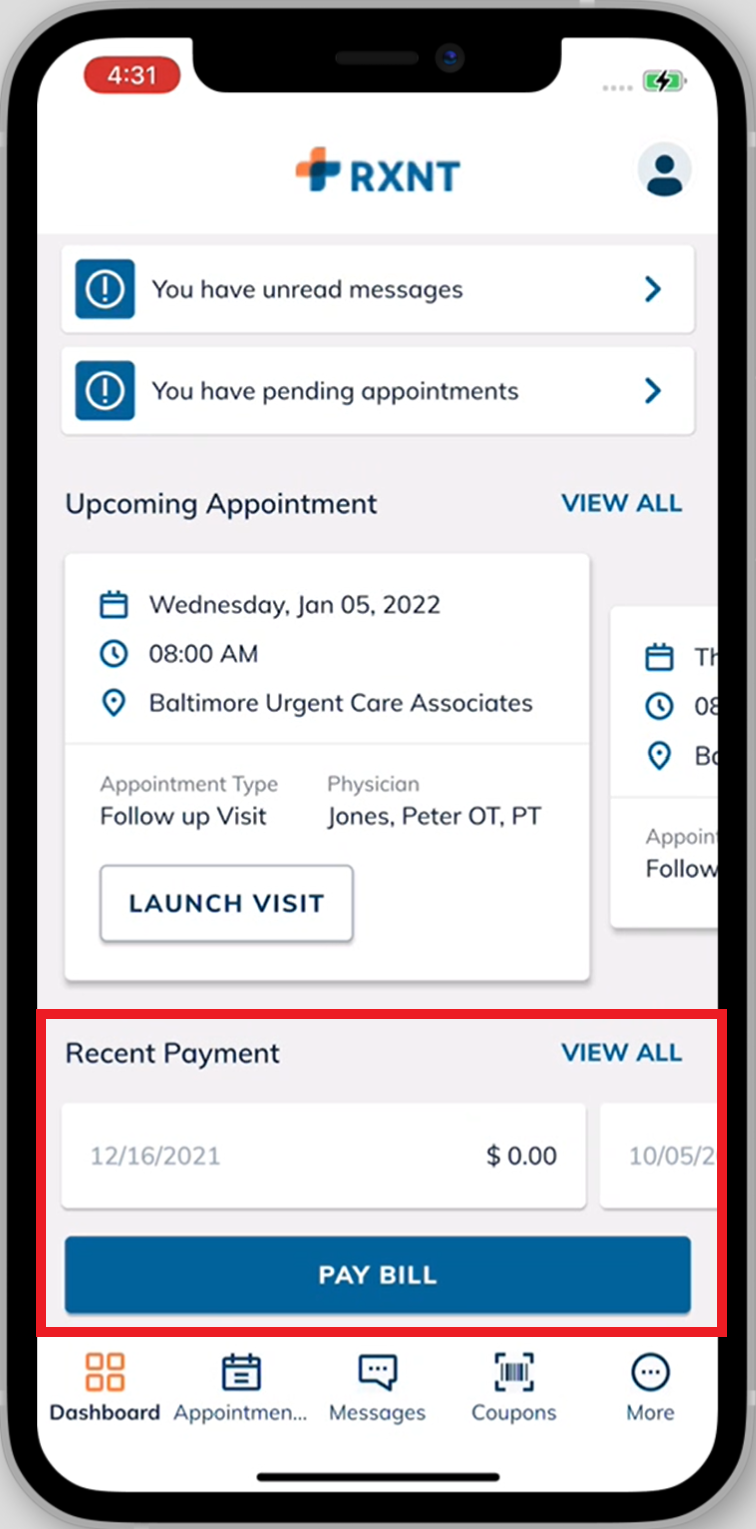 Find key features quickly
MyRXNT Navigation Bar
Starting September 20th, 2023, patients will now be able to view their current medication list from the MyRXNT app and web.
See everything the app has to offer
Use the naviagtion bar at the bottom of the page to quickly get to what you need.
Dashboard

Tap this icon to return to the dashboard from anywhere in the app!

Appointments

See upcoming and past appointments with your healthcare provider. You can also schedule or request a new appointment with just a few taps.
Send messages to your provider to get the answers and help that you need. Remember, this is not intended for an immediate response—if you have a medical emergency, go to your nearest ER or call 911.

Coupons

Search our full library of medication coupons to find savings for over-the-counter medications or prescriptions you are taking from another provider.

More

Access all of the great tools that MyRXNT has to offer. Send documents to your provider, view lab results, check your balance, pay your bill, and more!