Browse coupons
Tap Coupons in the bottom navigation bar.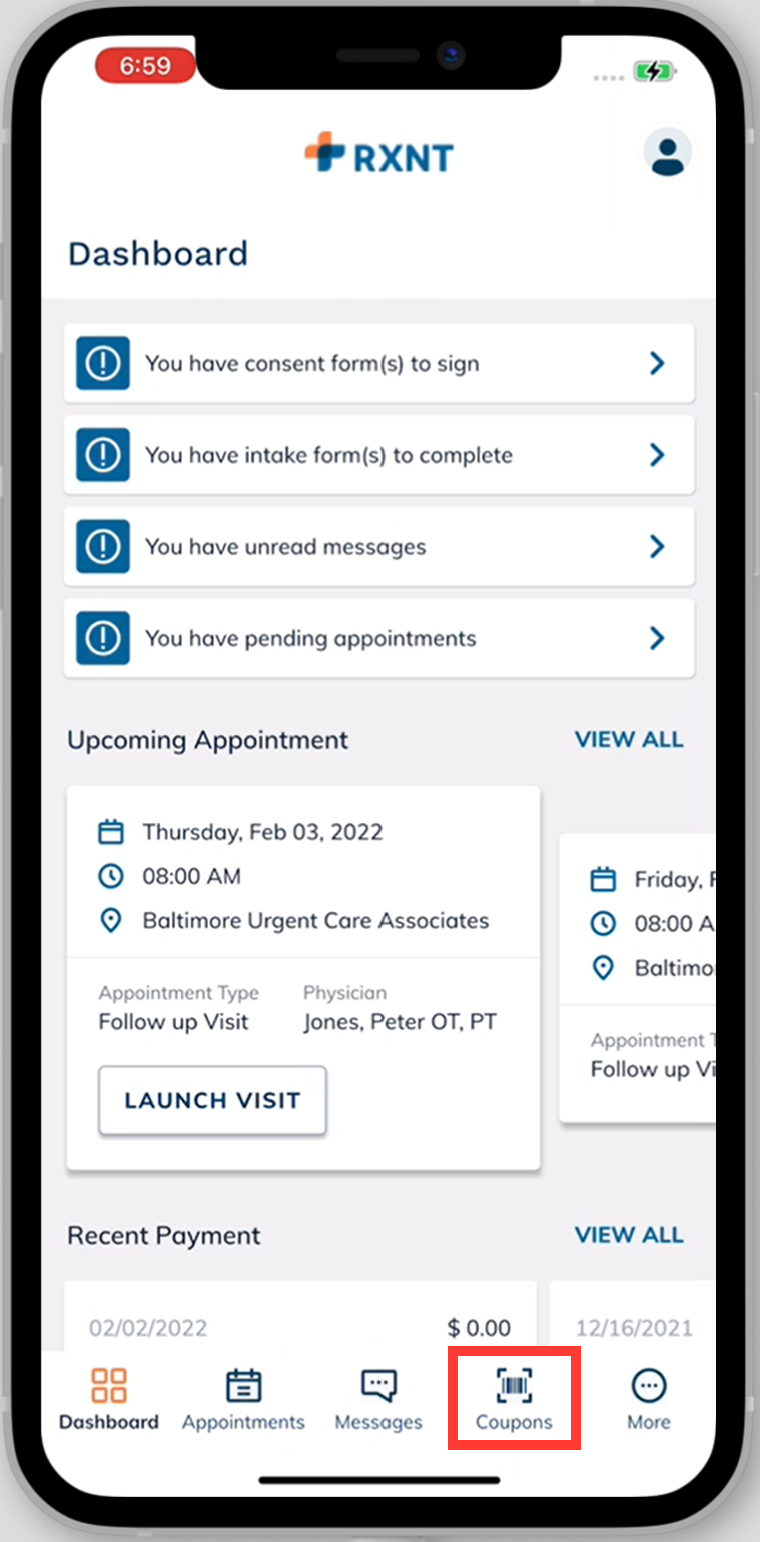 The library will include a list of all available coupons, sorted alphabetically by the medication name.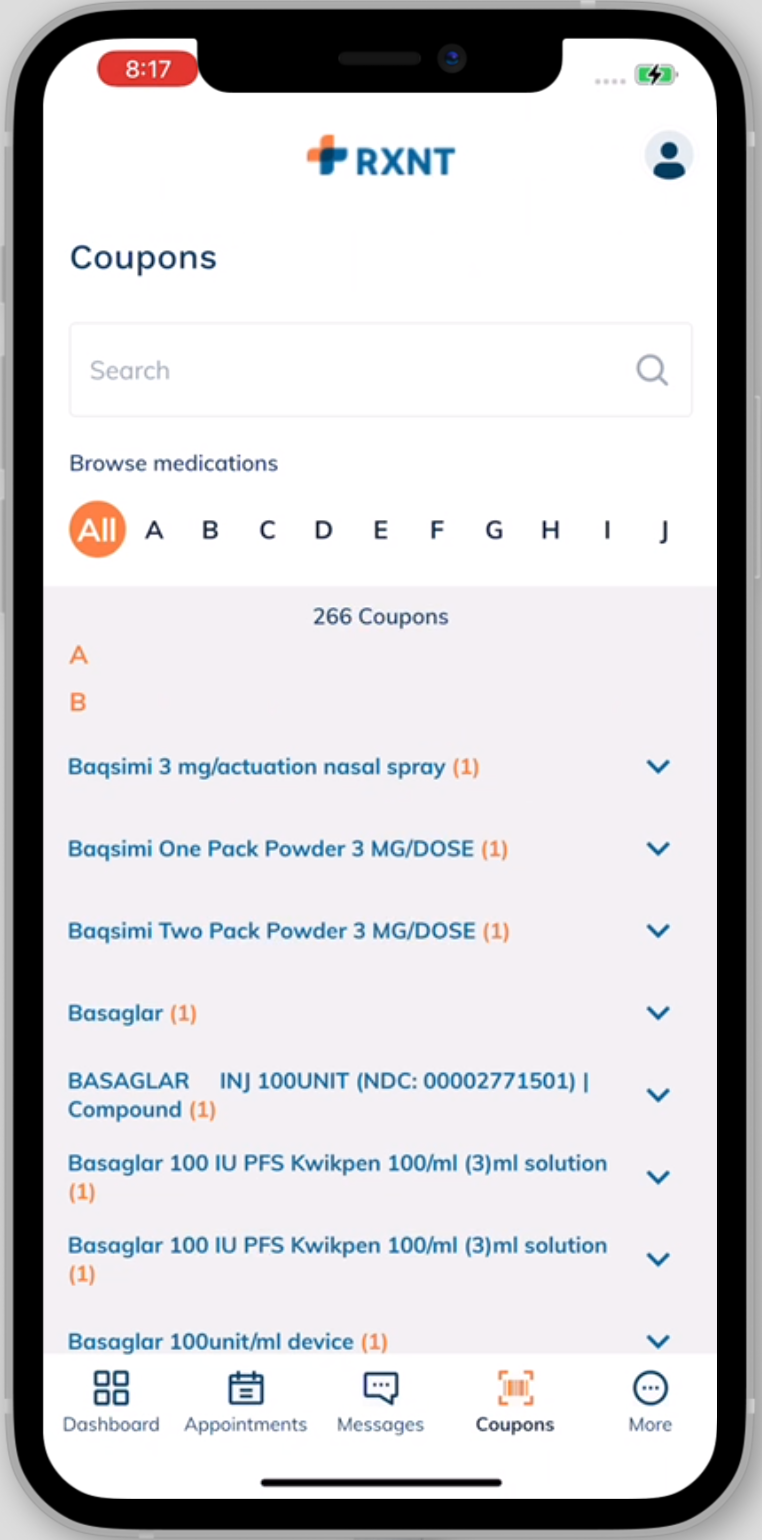 Tap on a letter in the top bar to see only medications beginning with that letter.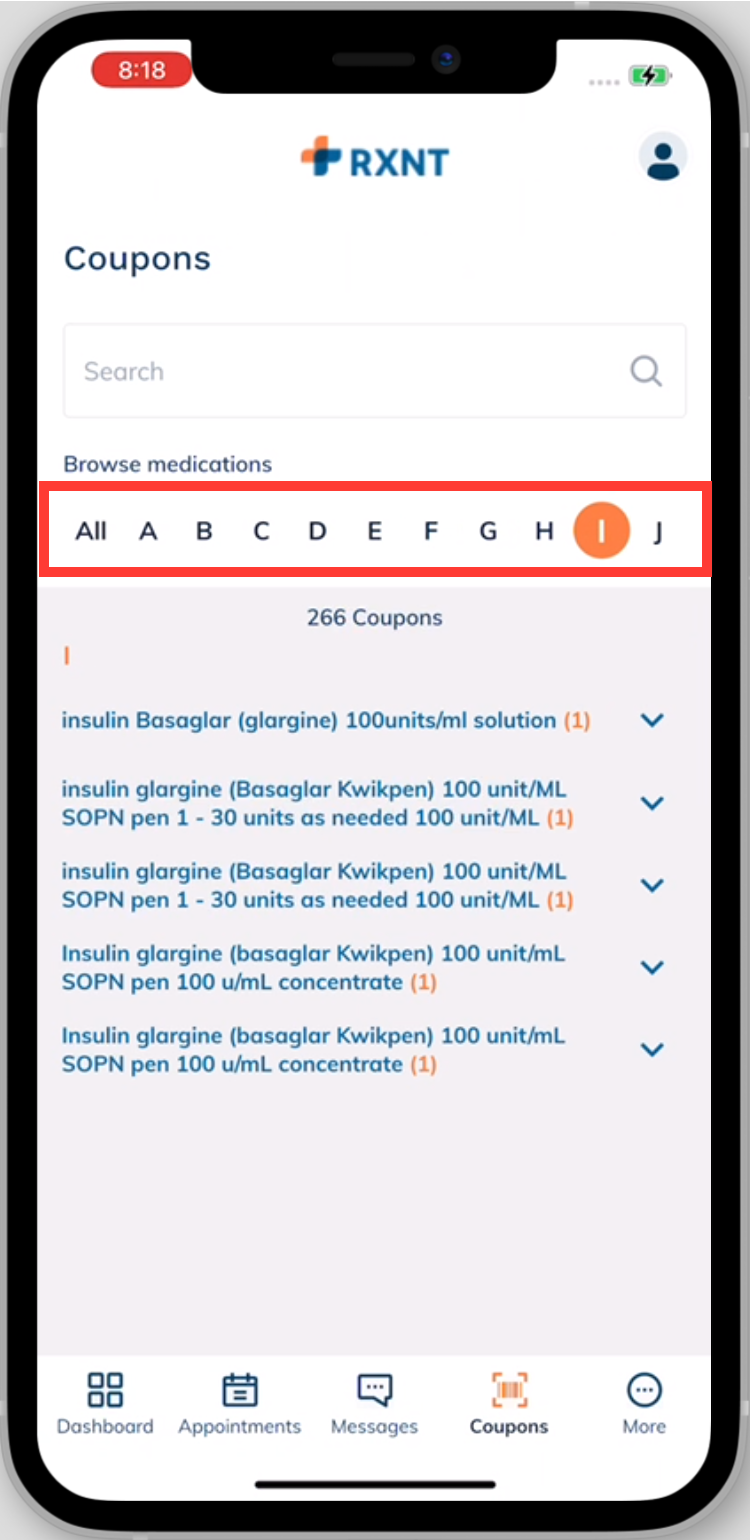 Search by medication name
Use the search bar to find a specific medication.
If you're not sure how to spell a medication, try searching by part of the name, or use the letter bar.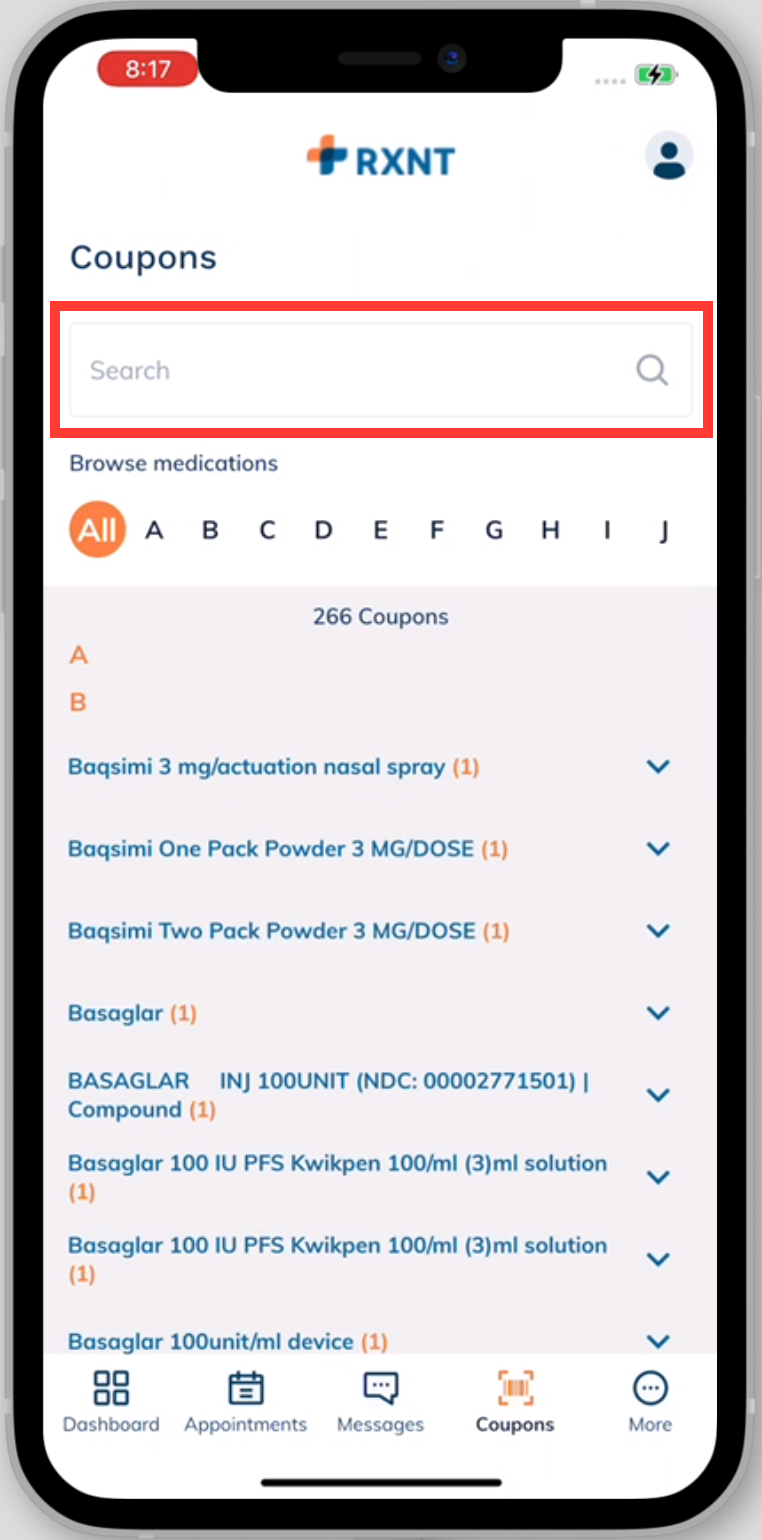 View coupon details
Tap on a medication to see what coupons are available.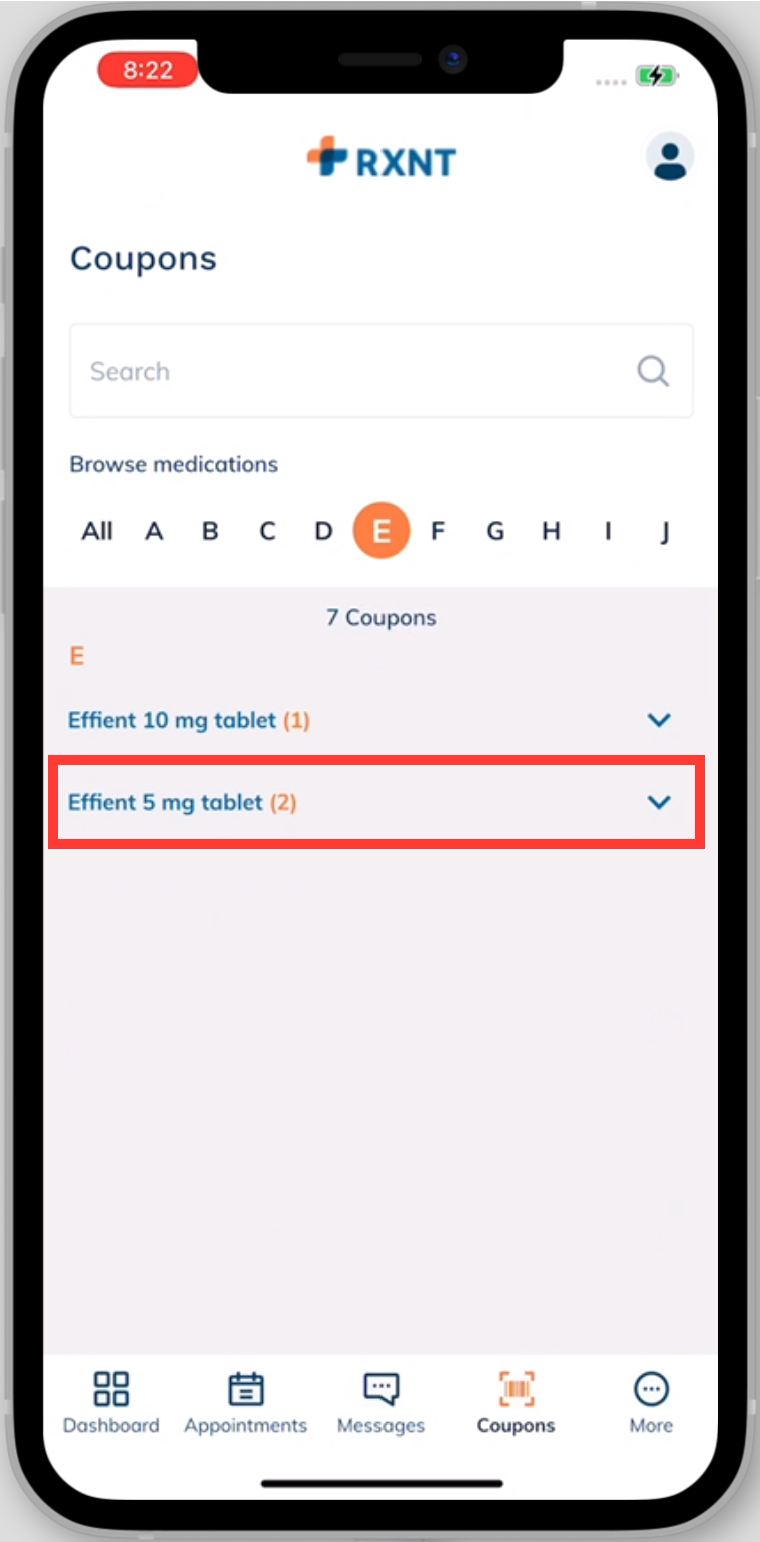 Tap on the coupon to see more details.
Some coupons require activation before they can be used at a pharmacy.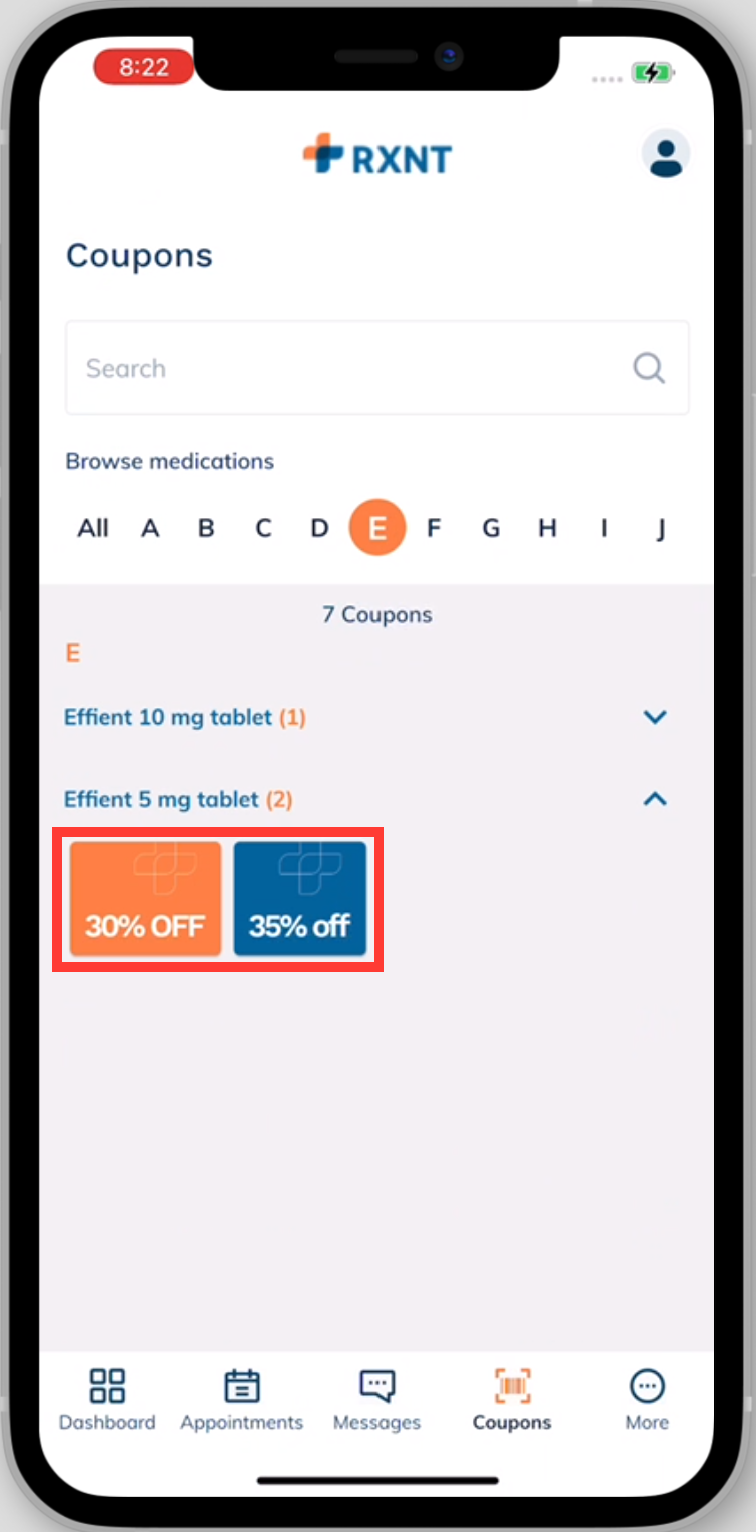 The coupon details will include all information needed for the pharmacy to apply the savings, and any activation information (if required).