Access the section
Tap More in the bottom navigation bar.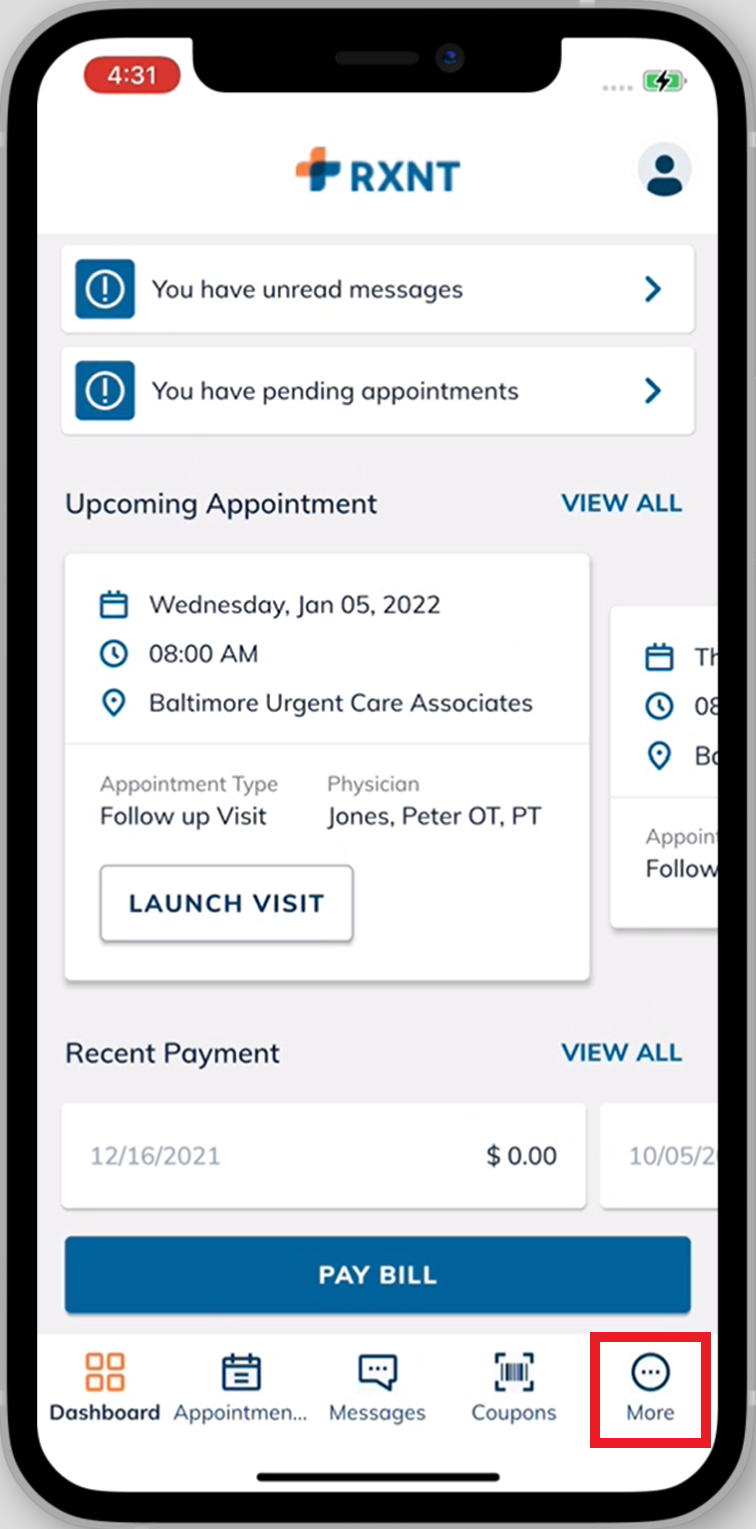 If you don't see the navigation bar, tap X in the upper left to close the page you're on.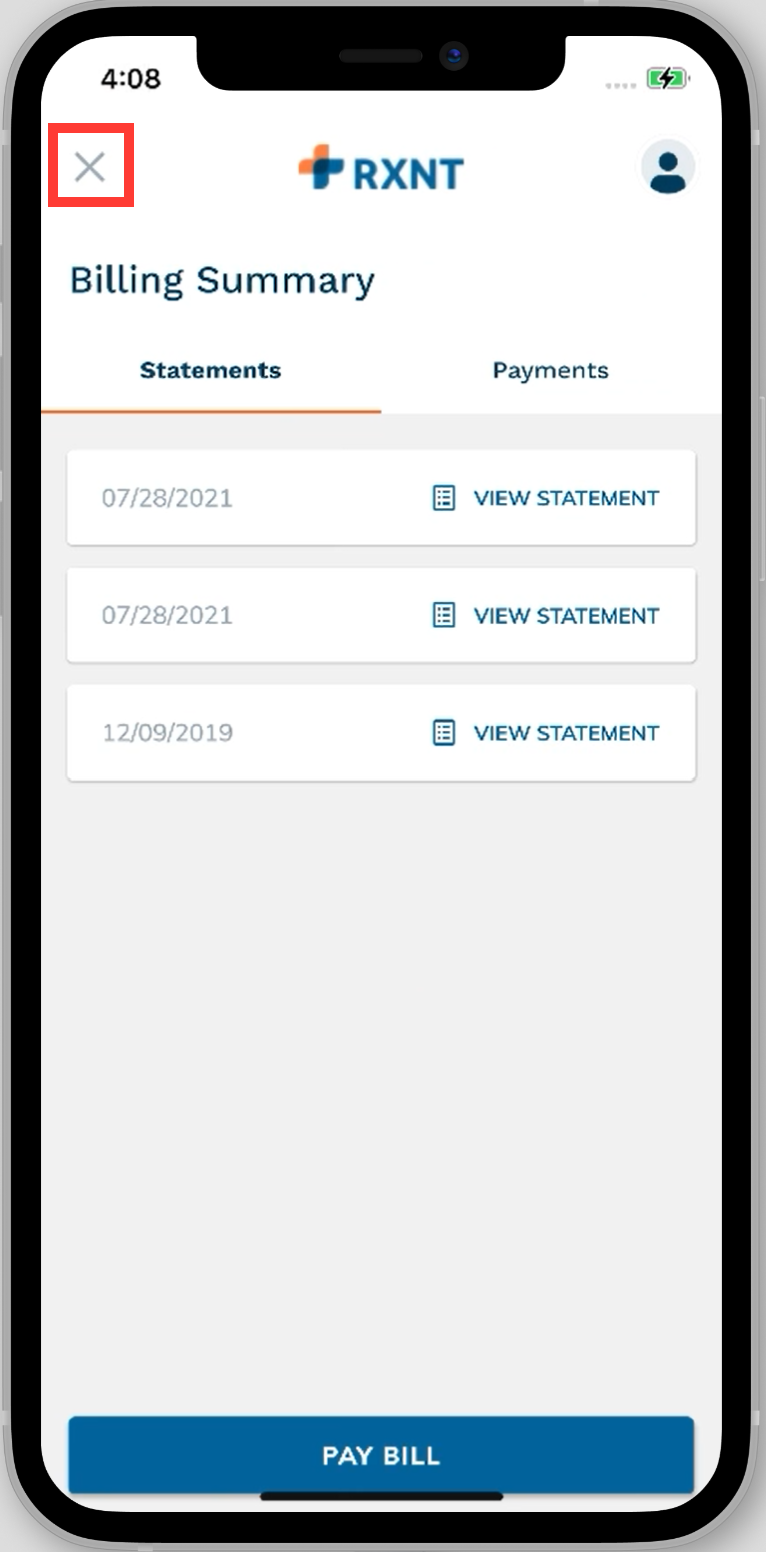 Tap Lab Results.
Starting Wednesday, December 13th, 2023, Lab Results will be renamed to Results.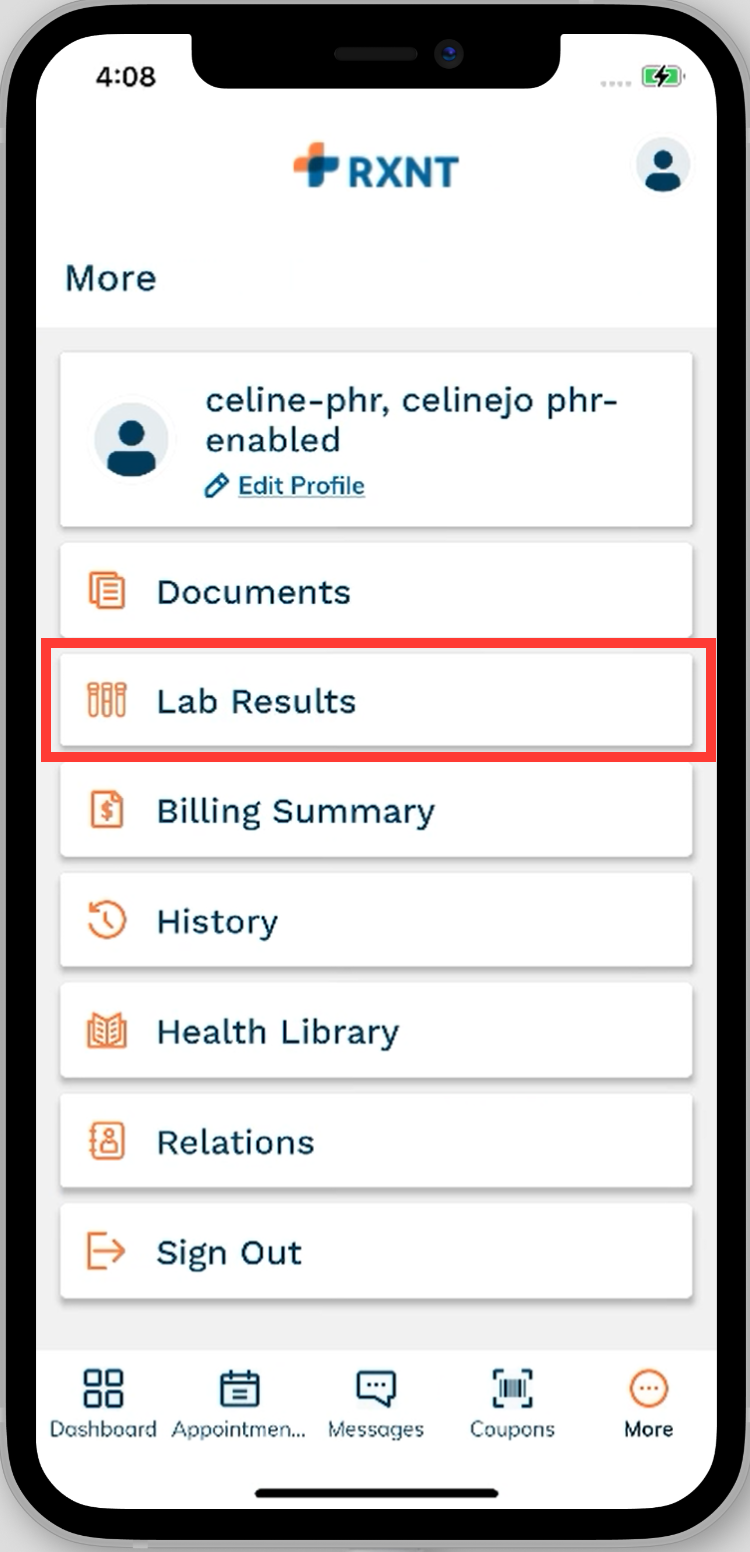 Search and sort lab results
Tap Sort by to change how the results list is ordered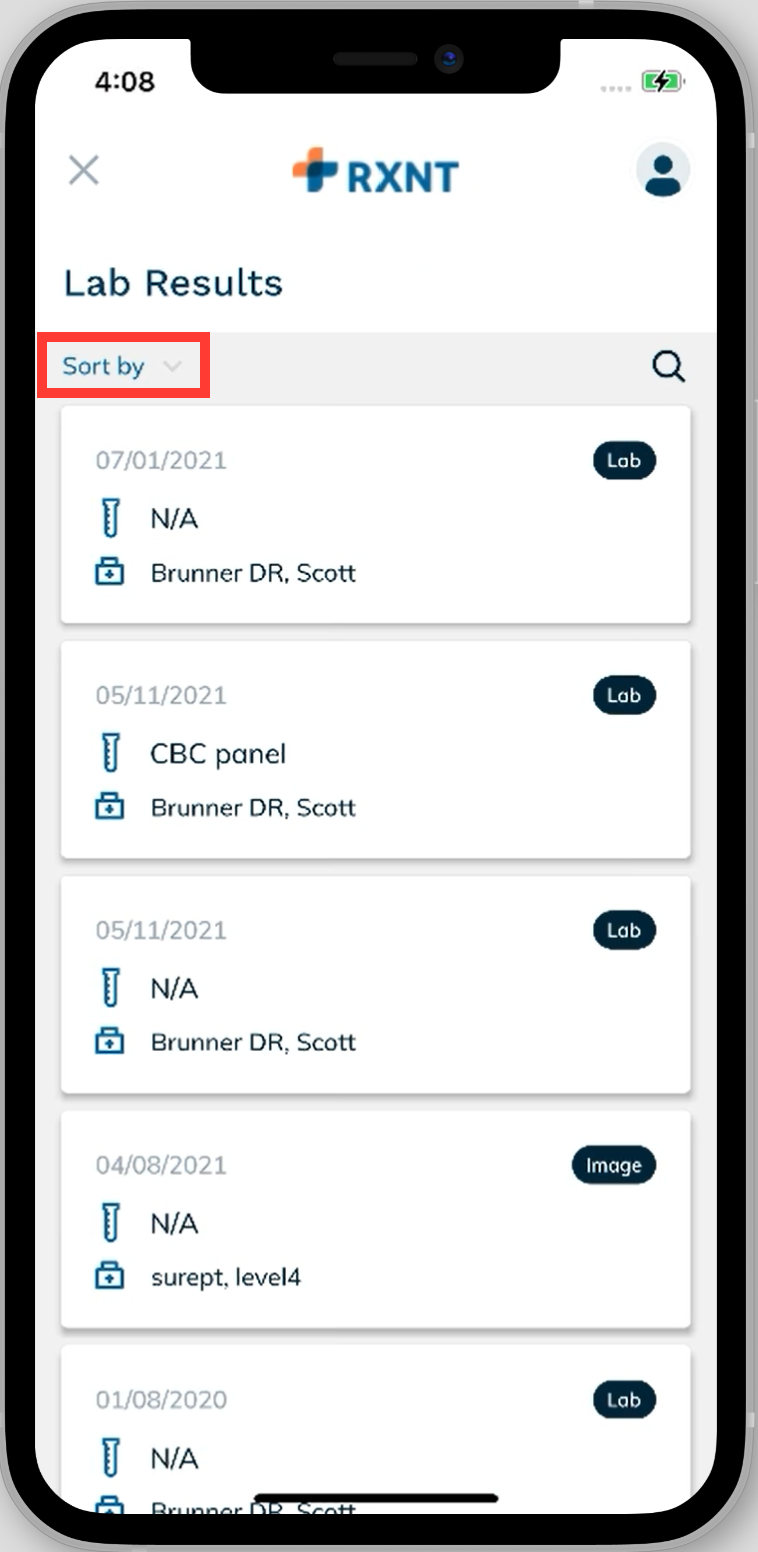 Tap the option you'd like to sort by, or tap Cancel to return to the list
Date

Sorts the lab result list by their date. Newer lab results are at the top of the list.

Name

Sorts the lab results alphabetically by the name of the test that was ordered.

Provider

Sorts the lab results by the last name of the provider who ordered them.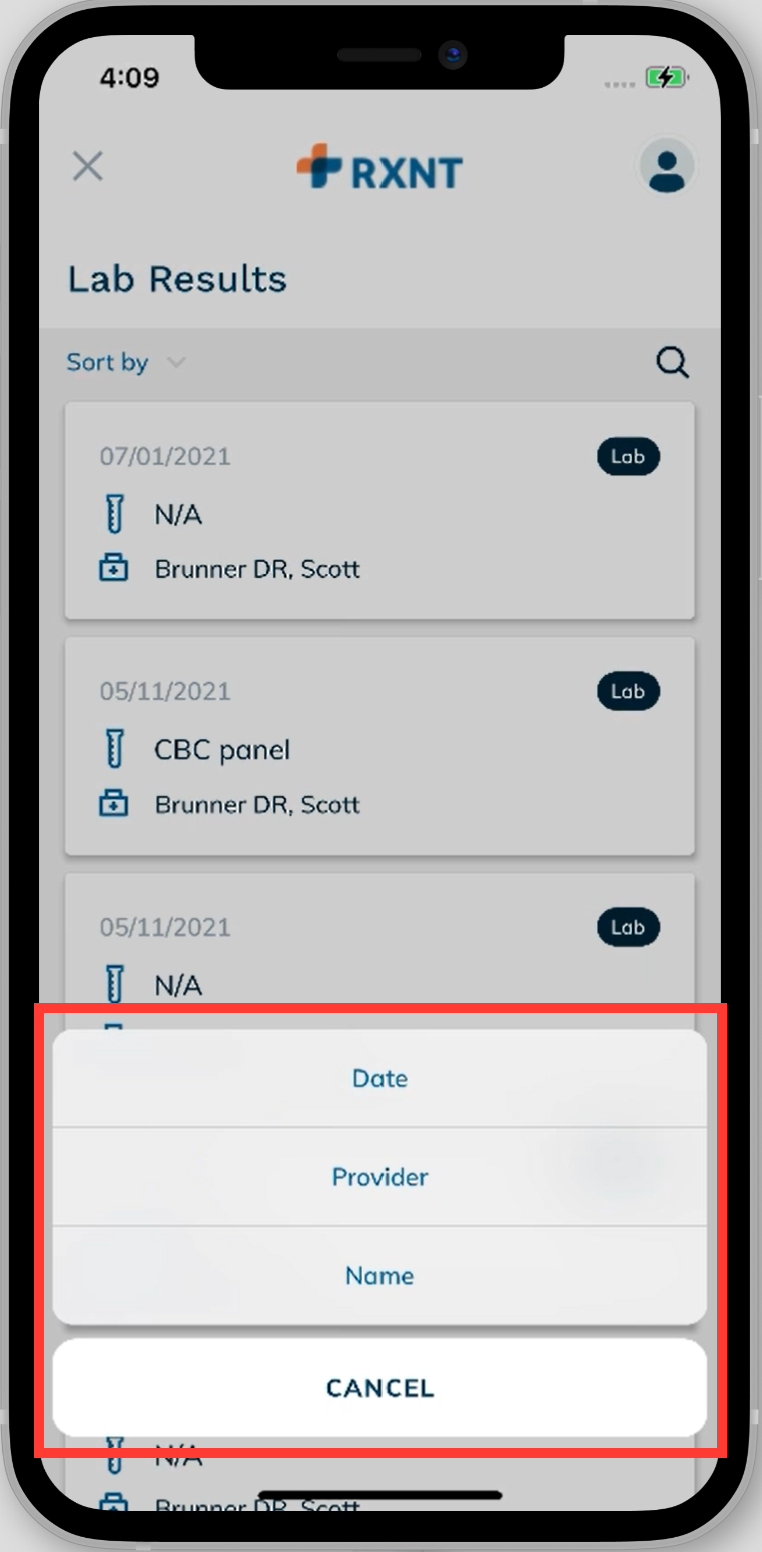 Tap the magnifying glass to search for results.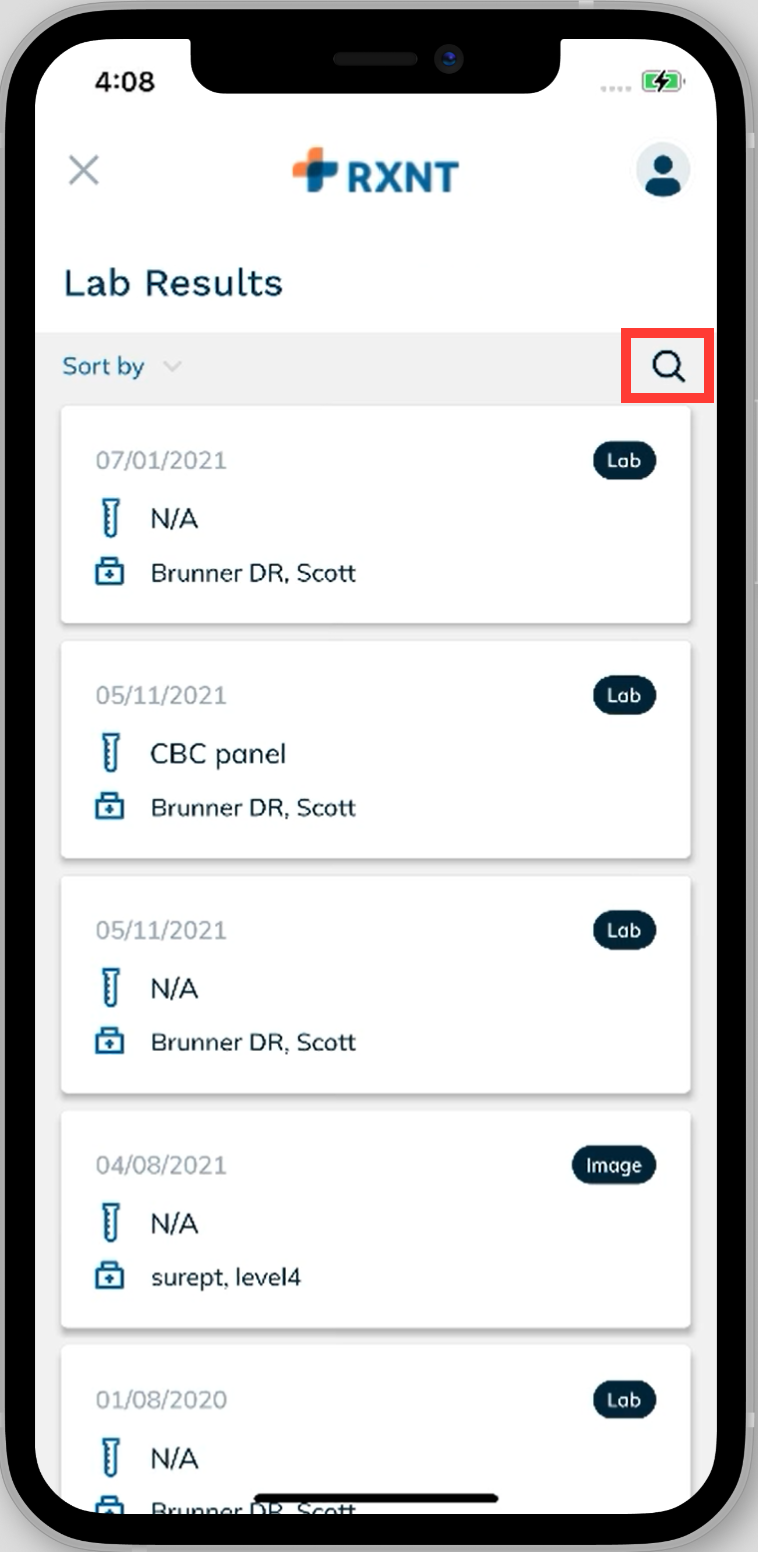 View details
Tap on a lab result to view the details.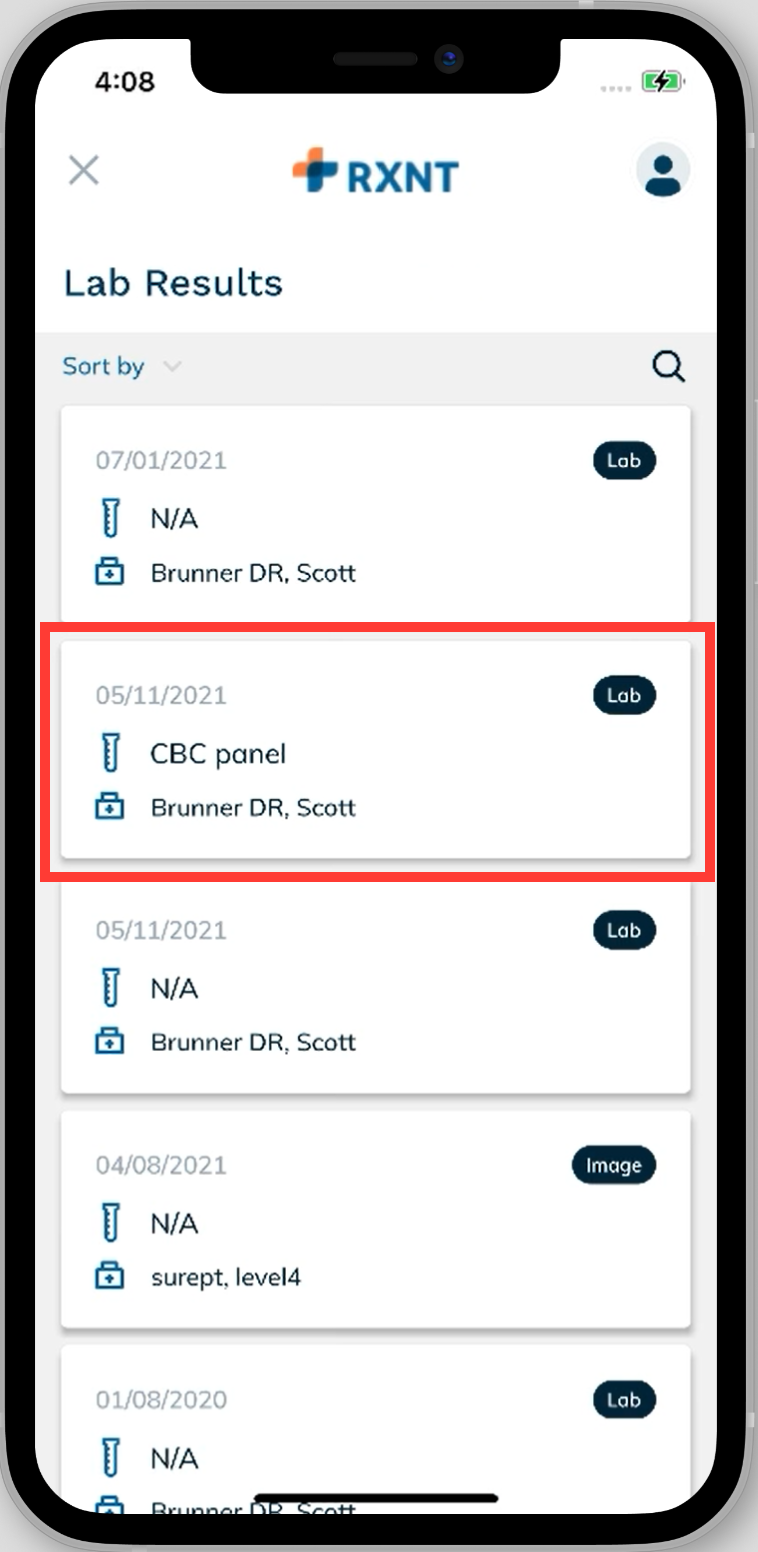 Tap X in the upper left to close the details view.
Download results
From the form view, tap the download icon in the upper right. This will download the PDF of the lab results to your device.