Phone
1-800-943-7968
Practice Management: Monday-Friday 8am to 8pm ET
Clinical Management: Monday-Friday 8am to 10pm ET
Identity & Token Support: Mon-Thurs 8am-5pm, Fri 8am-4pm ET
24/7 critical system coverage
Email
Reach our Resolution Specialists by email:
Our ticketing system will immediately assign a support reference number to your email, so you can easily reference it.
Live chat
Our Resolution Center agents are available to chat with you directly during our support business hours. Get the answers you need without having to dial-in!
To chat with our specialists, click the Chat icon located on the bottom of the sidebar.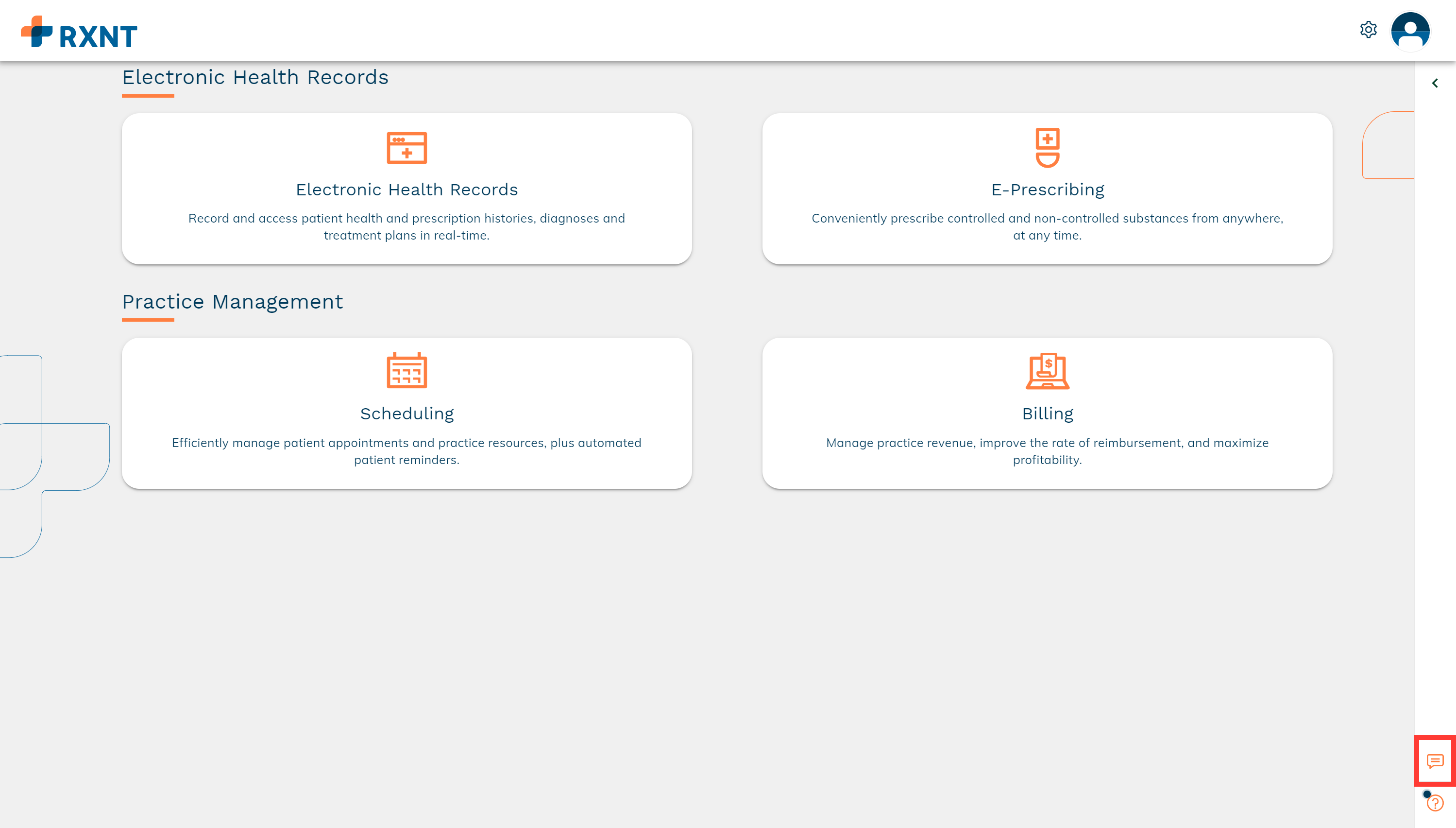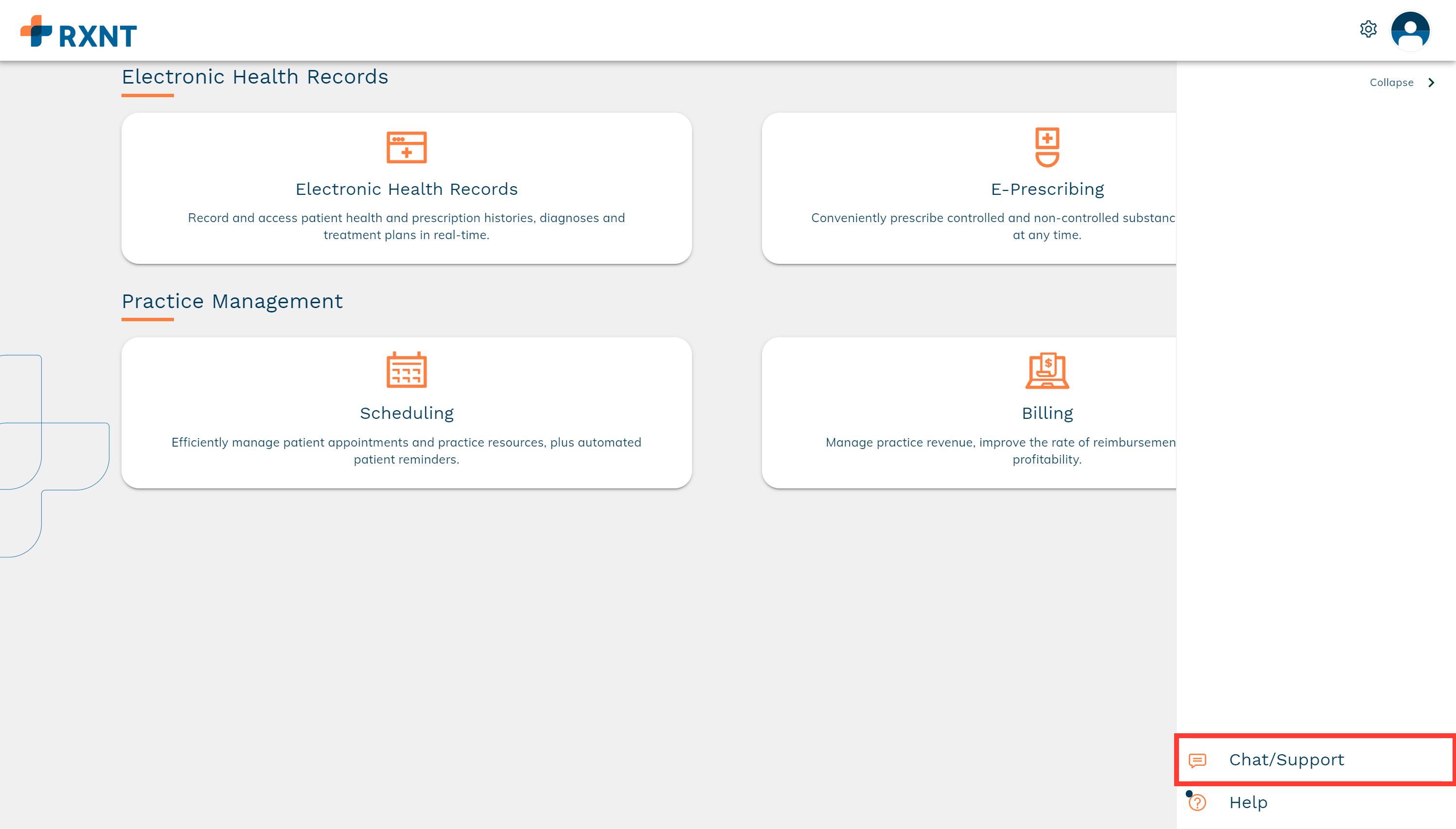 Enter some basic information (such as name and email address) and our team of experts will get you the help you need.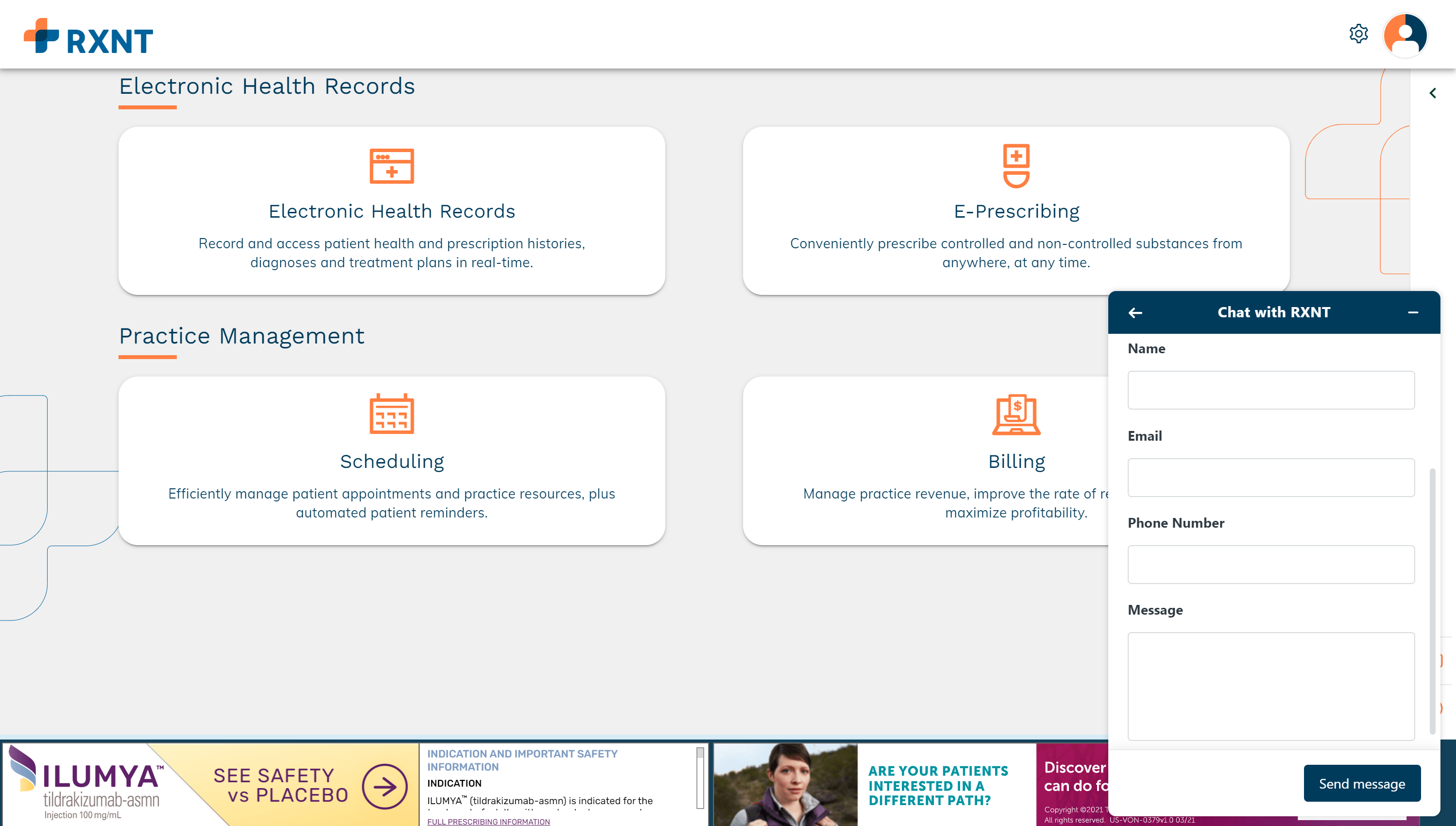 Self-help
Online help center
You can always browse our full library of self-help articles at help.rxnt.com. Articles are organized by product, or you can search for a topic.
In-app help center
Self-help is available in-app by clicking the Help icon located on the bottom of the sidebar.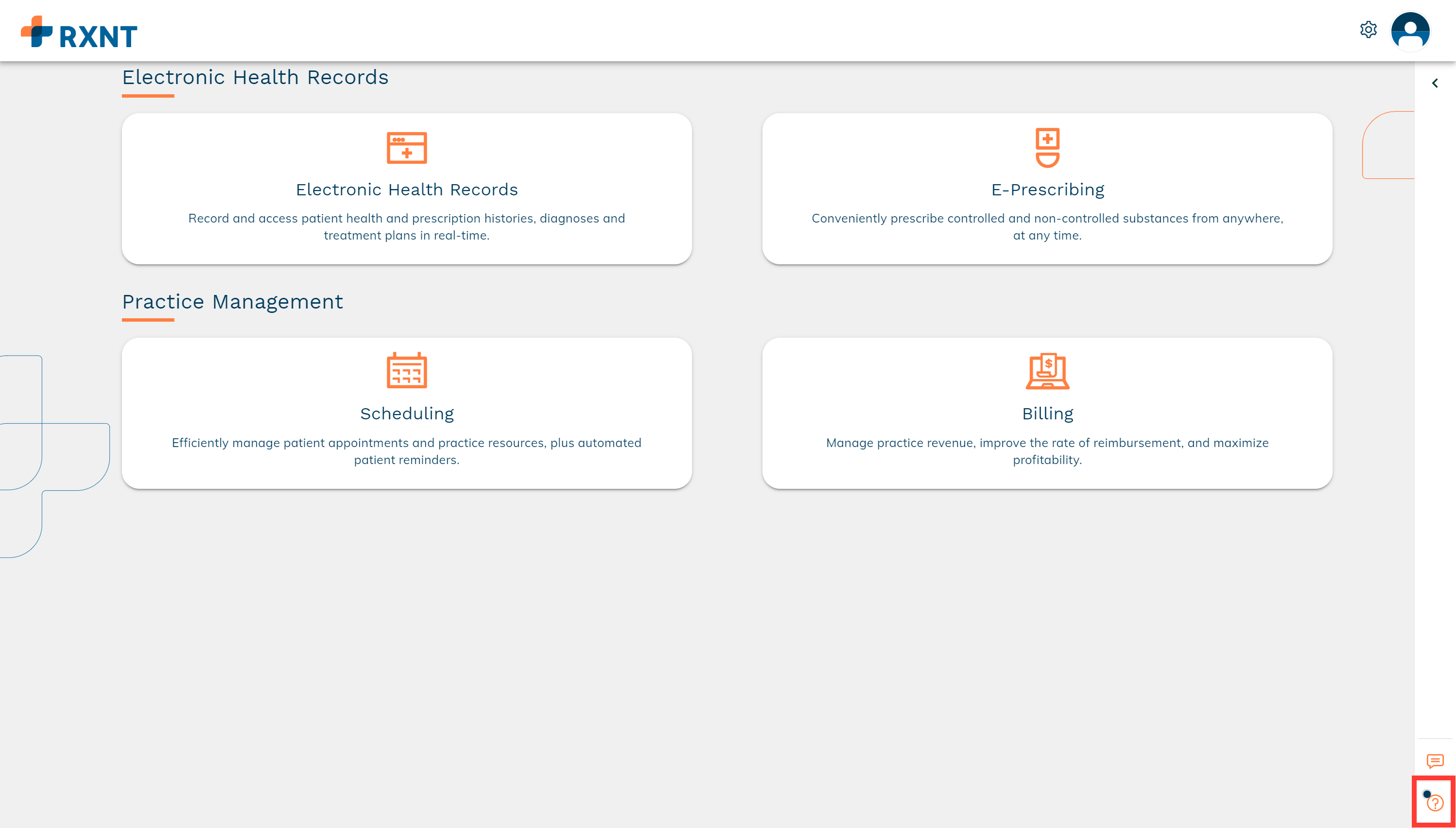 Browse new features, submit your great ideas, and easily access our Help Center without changing browser windows.