Setting up a lab integration
A time-saving feature of the RXNT EHR is the ability to send lab orders digitally. Get started by asking your lab representative(s) to contact your RXNT sales representative and we'll take it from there. If you're not sure who is your RXNT sales representative, send an email to sales@rxnt.com.
View labs
A lab will automatically appear in a patient's chart if the interface is able to match the patient when the results are received. Until the lab is "Accepted" it will appear in both the Provider Dashboard and the Patient Dashboard, once it's accepted, it will only appear in the Patient Dashboard. Lab results will not display in the PHR until they have been "Accepted" in the EHR
Provider dashboard
Click Labs.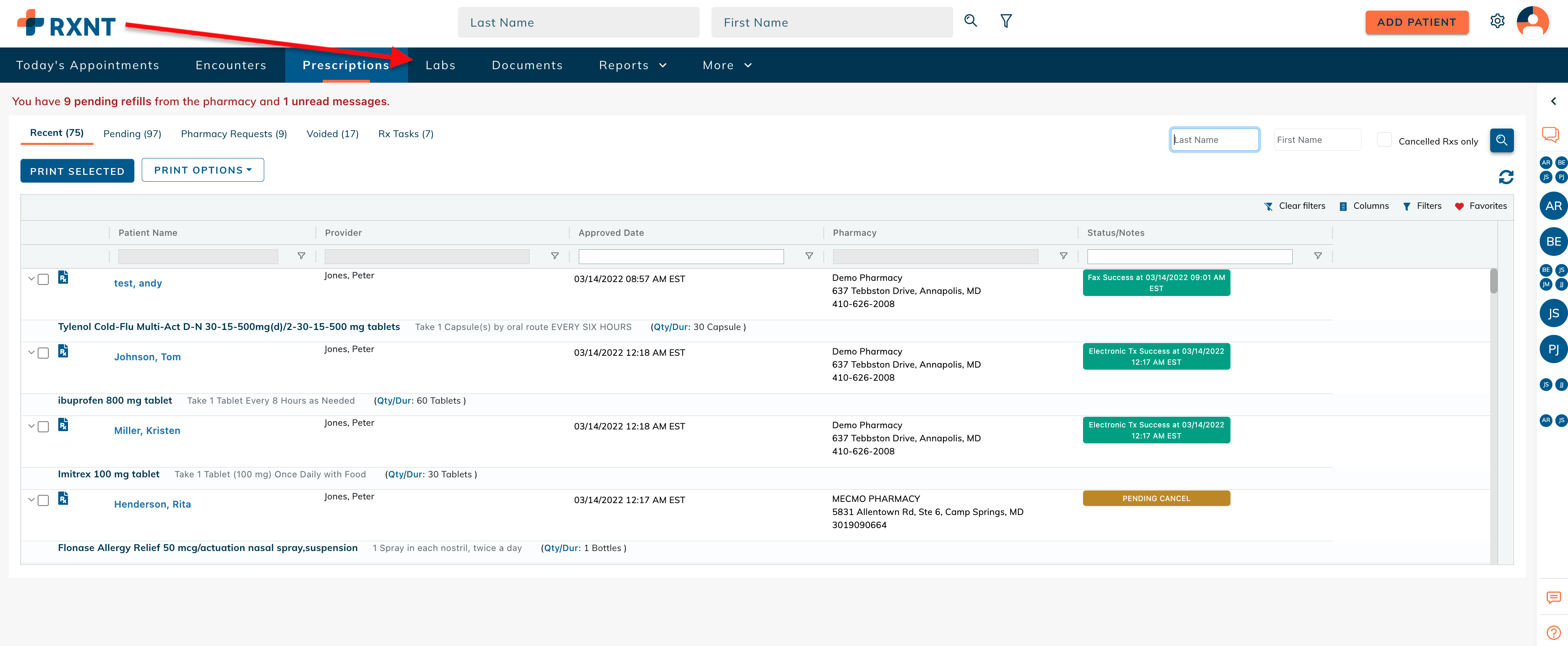 Click the Arrow to expand details.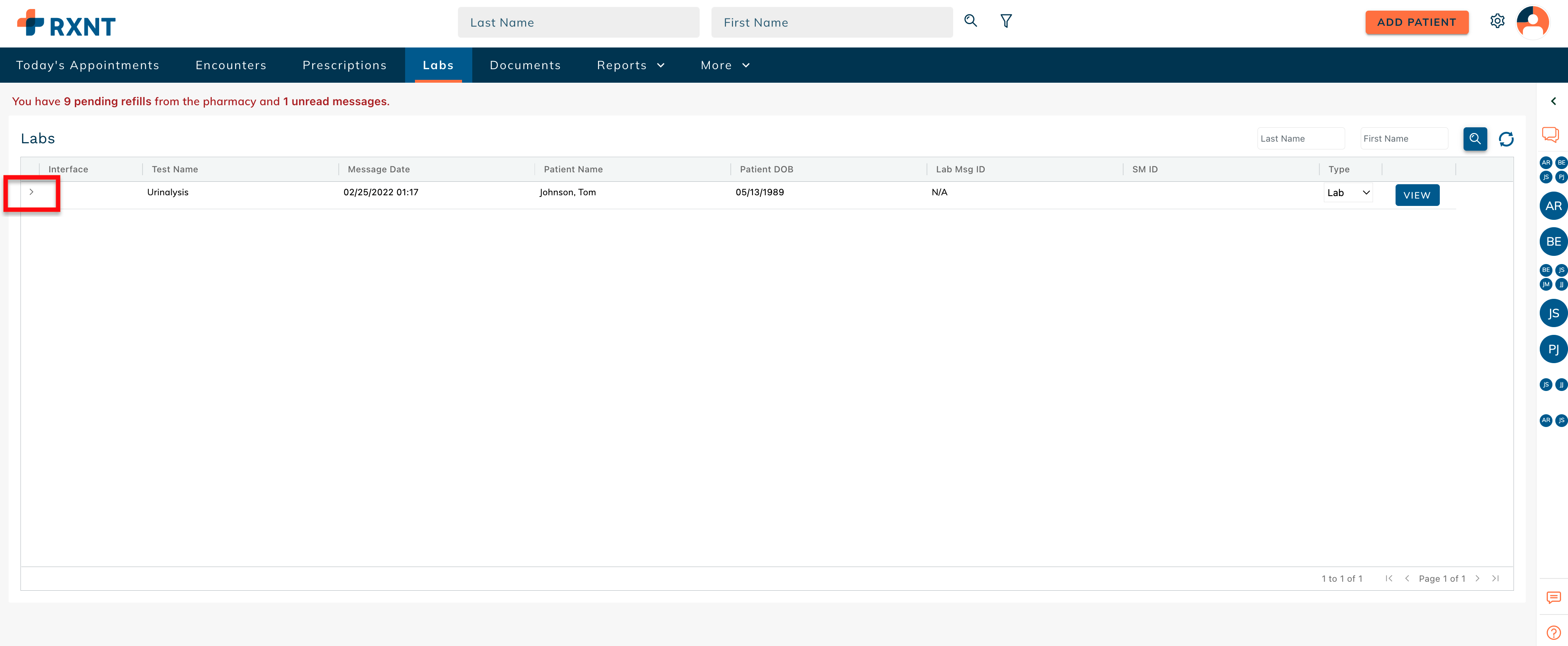 Here you can accept or view/print.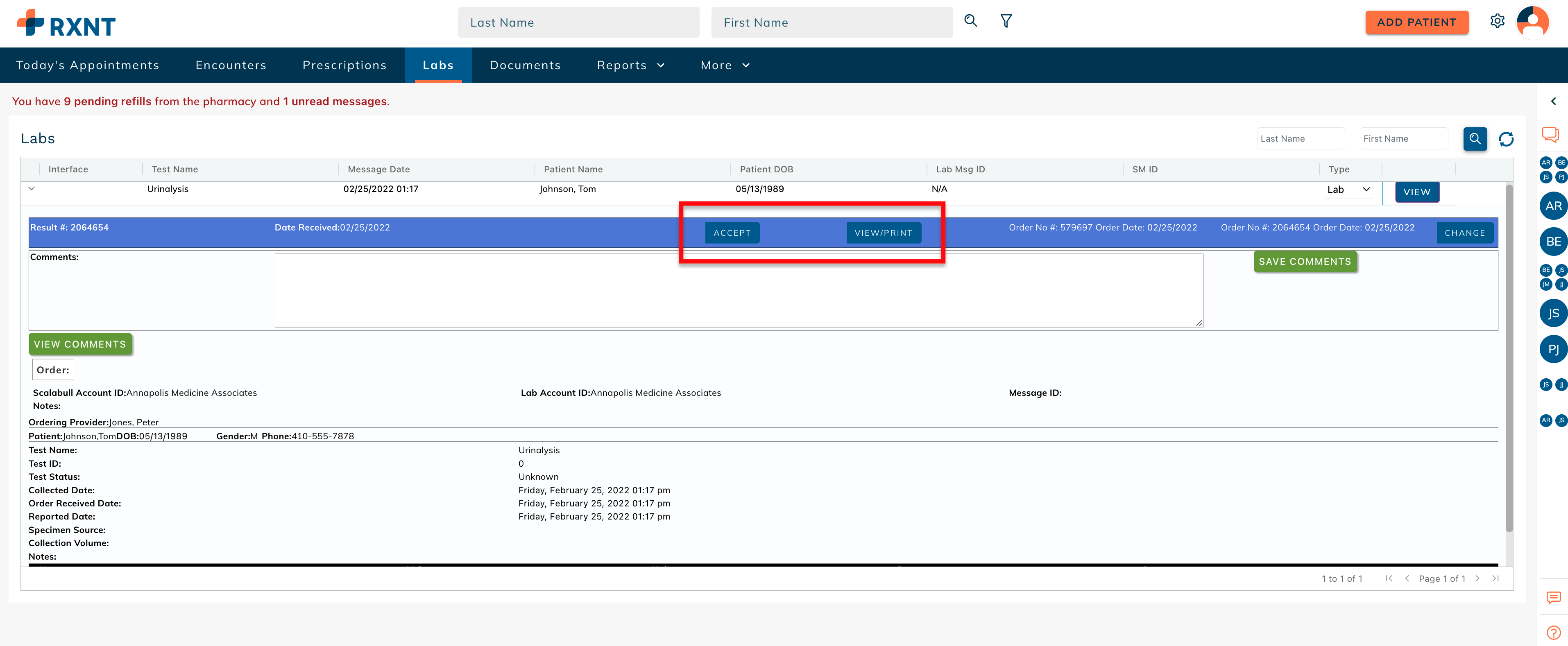 Patient dashboard
Click Labs within the patient dashboard.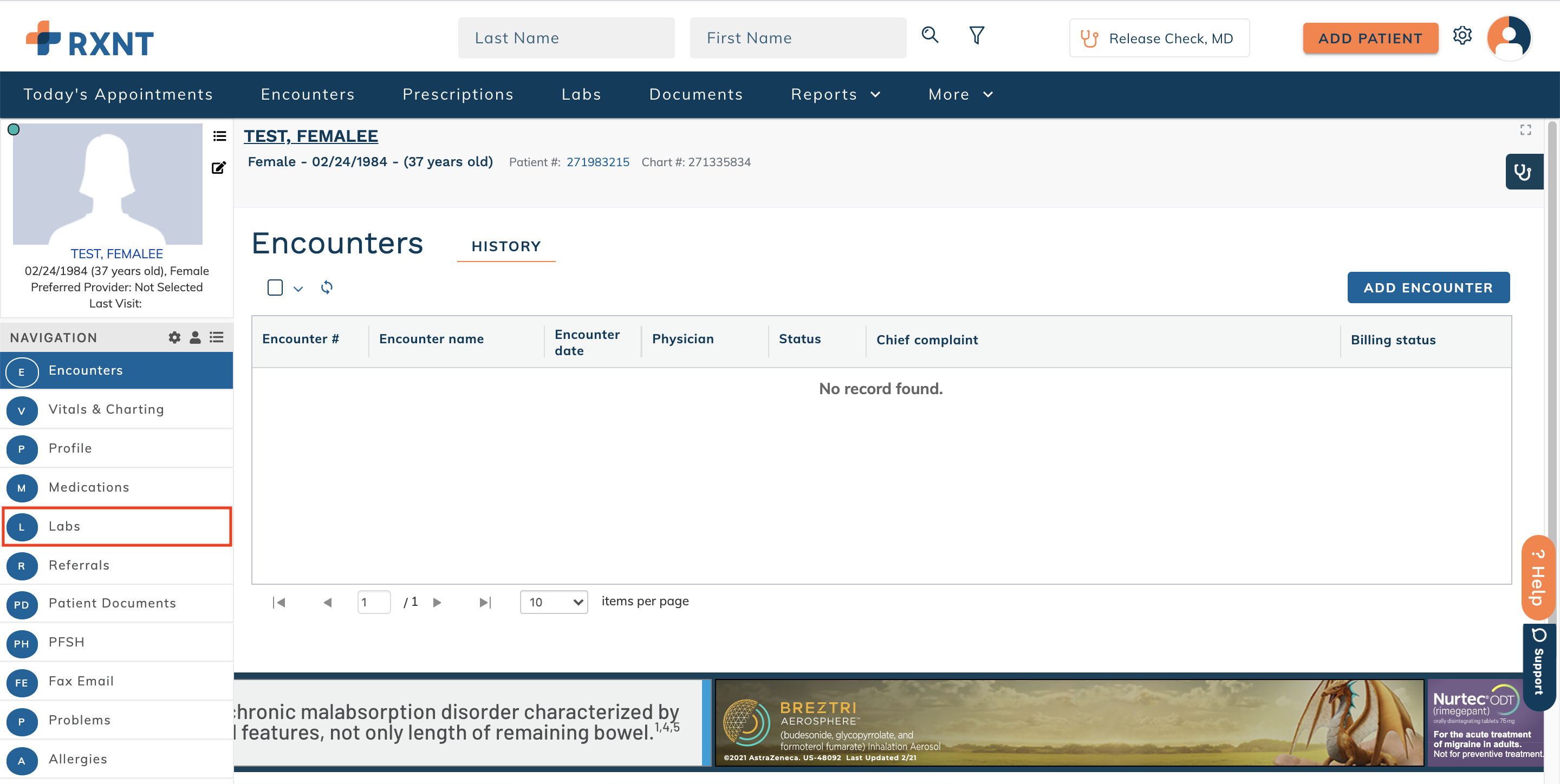 Click the arrow to expand results.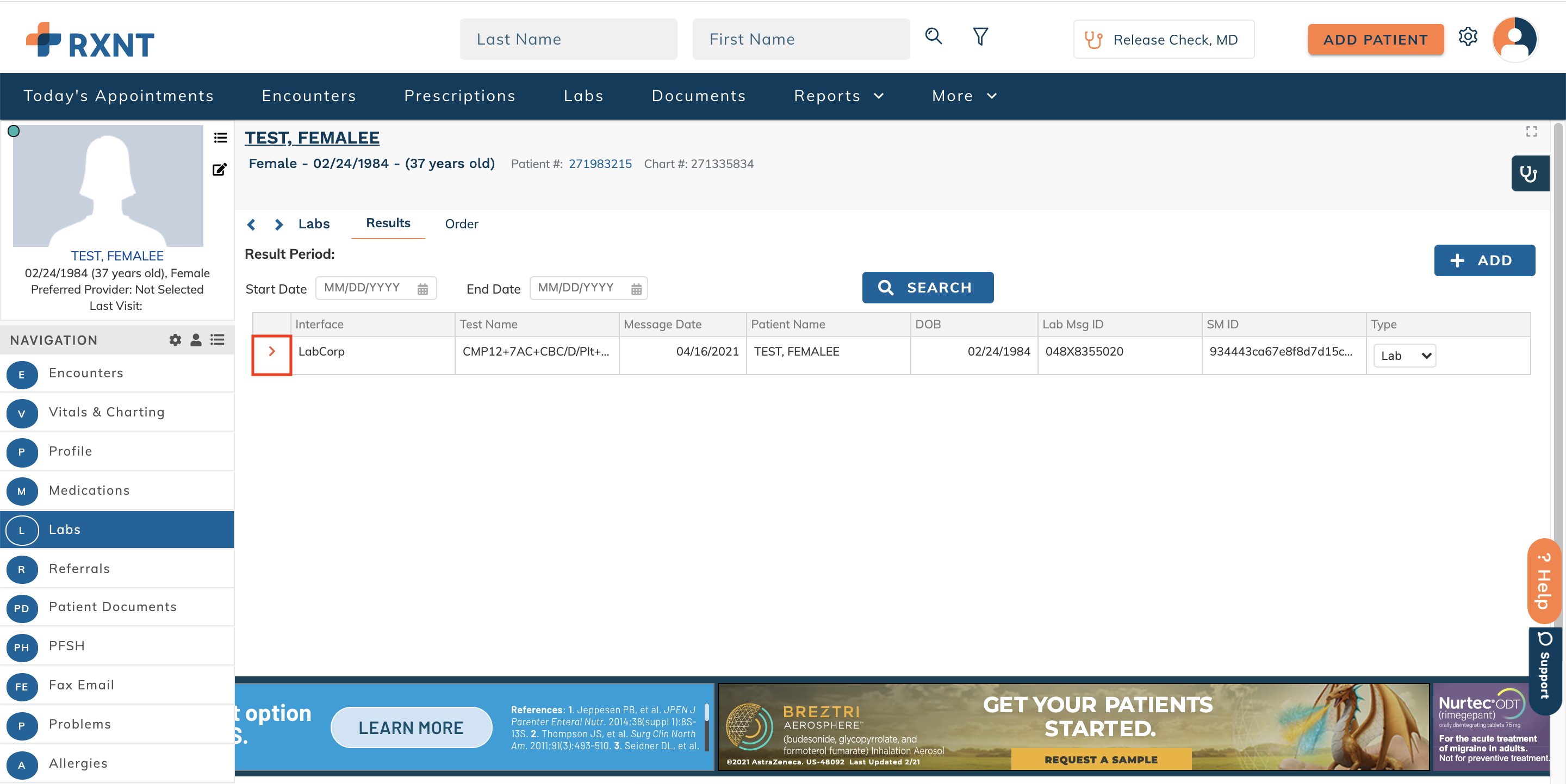 Here you can view all of the lab results.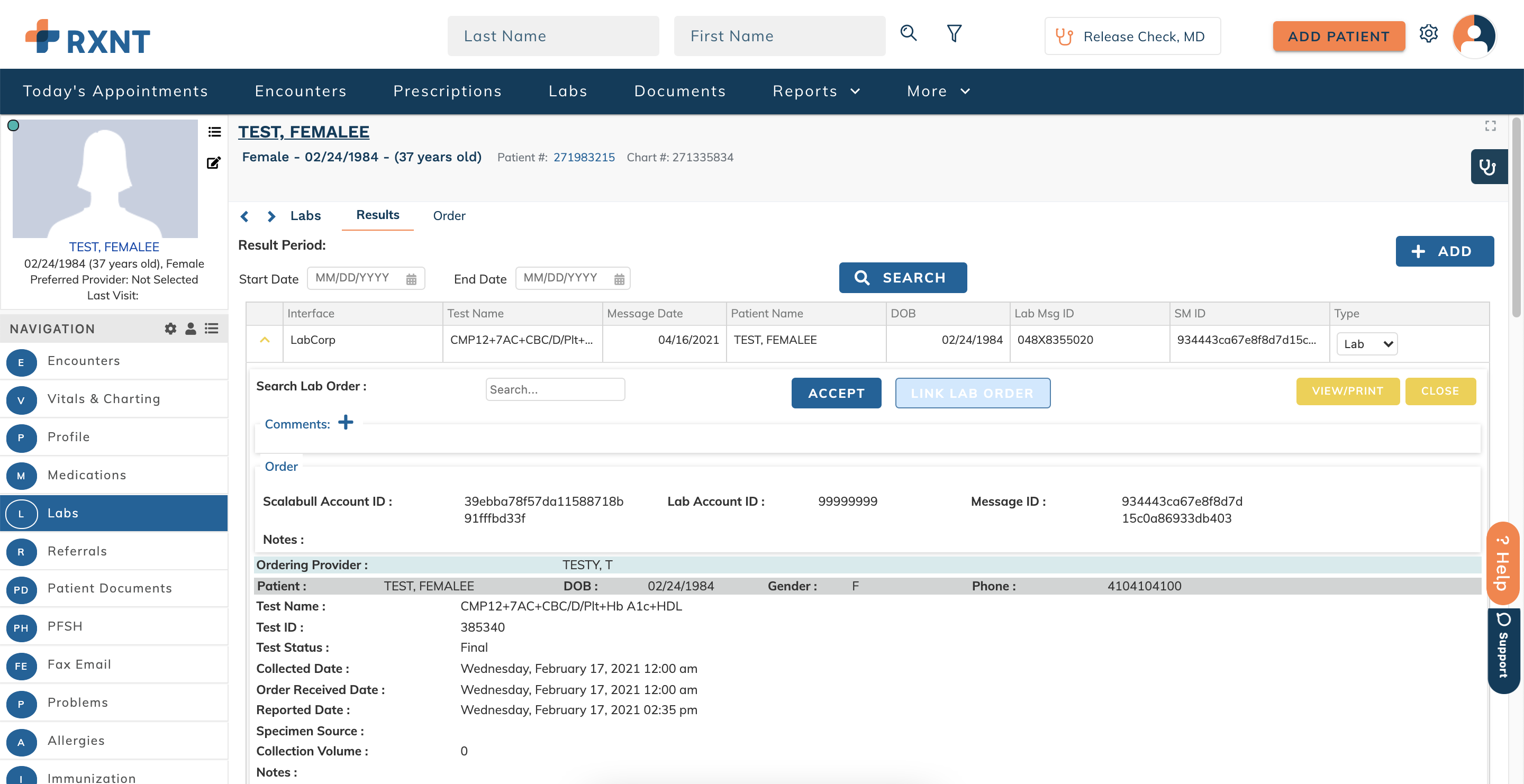 View/Print lab results
Click View/Print.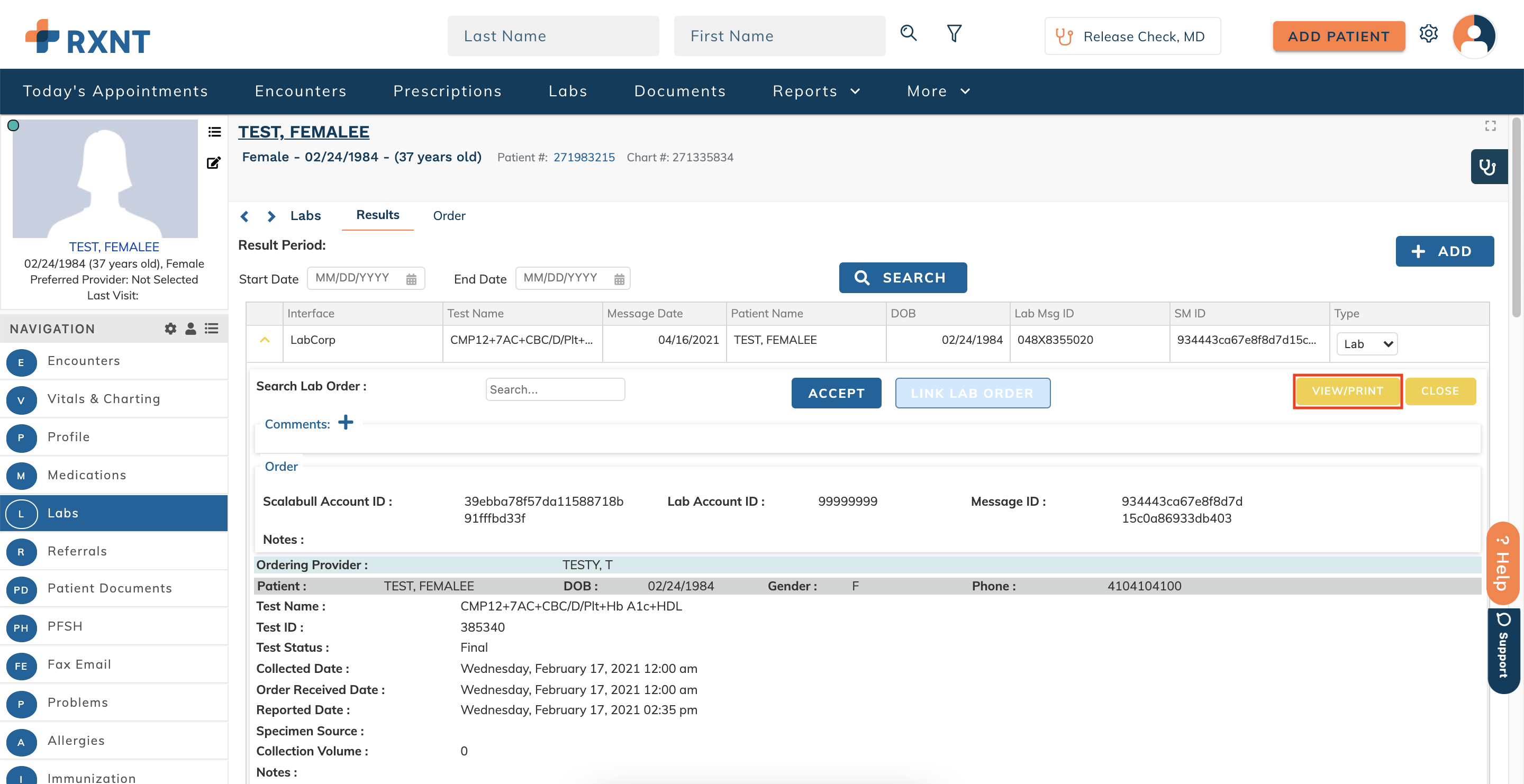 Misspelled patient name?
If the lab results are displayed under an incorrect patient name, you will need to merge them into the correct patient. Please click here to learn how to merge patients.
Still, need help? Contact us!
Have a great idea? Tell us about it!