Note: Complete this step only if you are the Employed Physician Representative (EPR) for your practice or if you are a provider who is licensed to prescribe controlled substances with the DEA and planning to use EPCS with RXNT.
Access ID proofing
Log into the RXNT system and click Complete your ID verification at the top of the screen.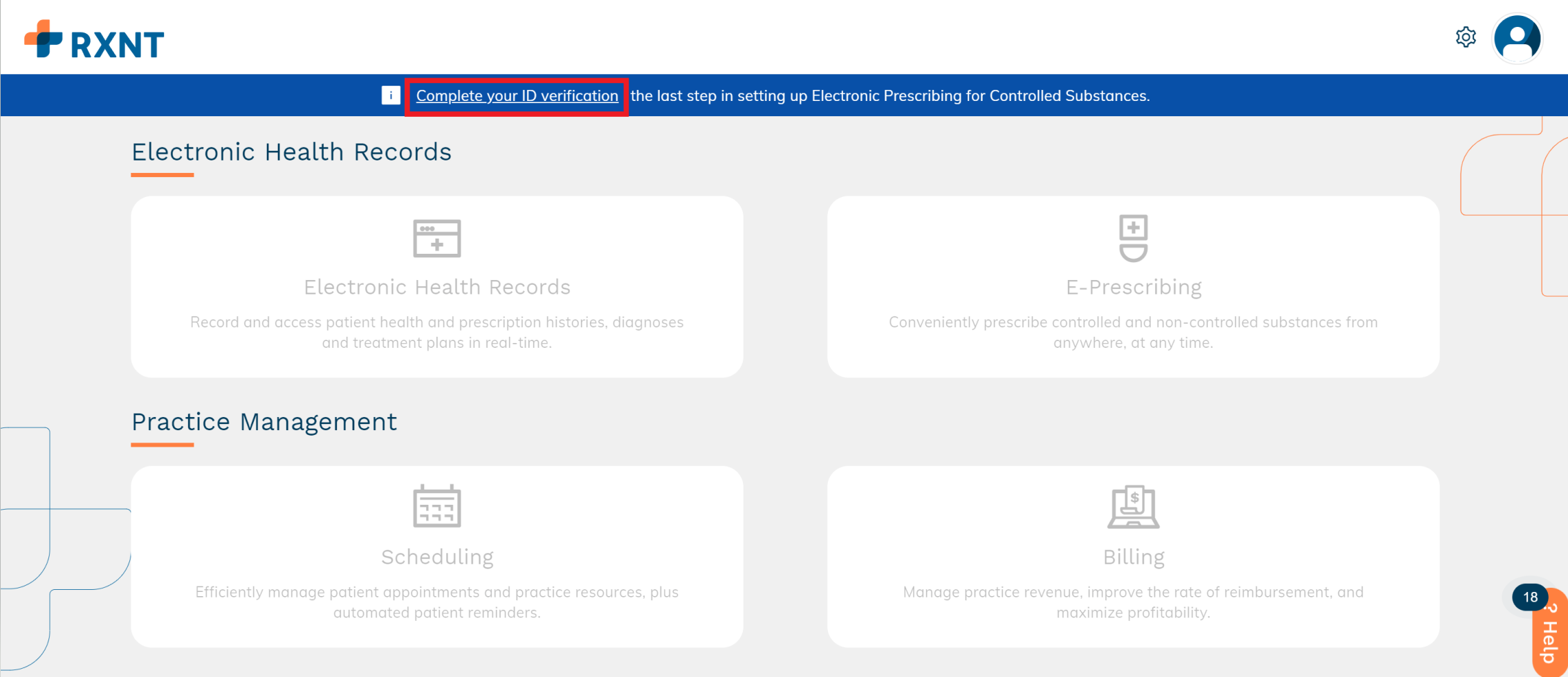 Click I Agree to proceed to Identity Verification.

Enter personal information
Enter your information and click Next to continue.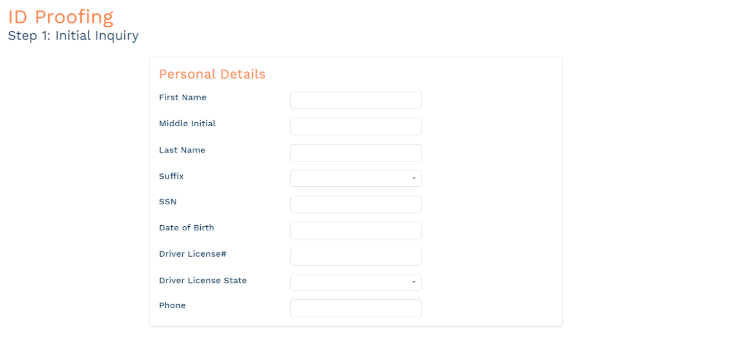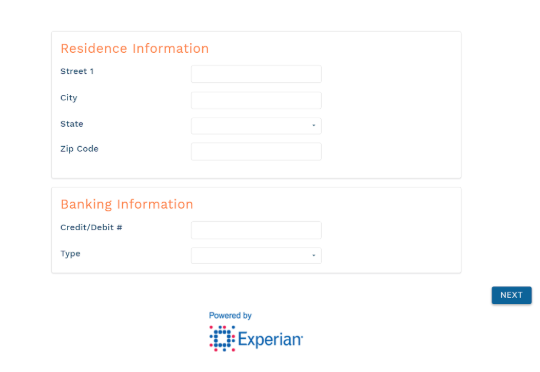 Answer the randomized questions and click Submit.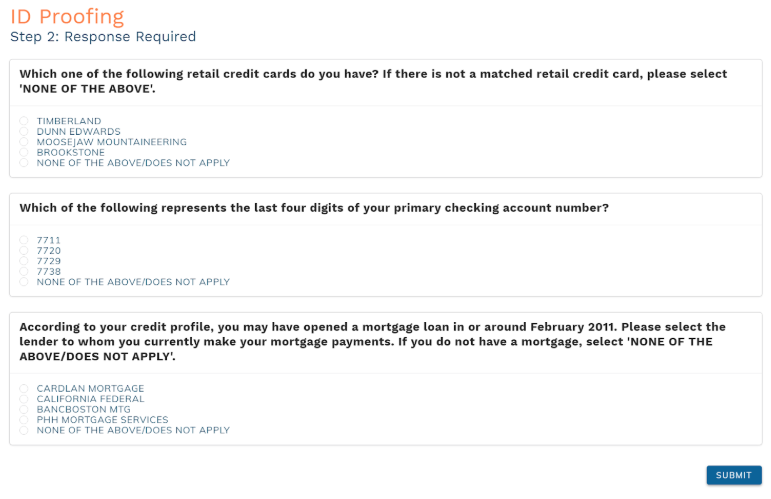 PIN Validation
A PIN must be validated before a provider can request a token for E-Prescribing of Controlled Substances. To validate your PIN, you must confirm that you have your verified phone number or that you live at your verified address. Verification of your phone number and/or residential address takes place during the ID proofing process.
Phone number verification
The phone number is the most common form of verification. Once you complete ID proofing, you will receive a text message with a PIN if the phone number used for identity verification was a cell phone. If the phone number was a landline, you will receive a phone call with an automated message reading the PIN. The PIN is valid for 10 minutes.
Didn't receive your pin? Upon the login screen you will have an option to click Resend Pin. Please make sure you have access to the device the pin is being sent to when you click resend pin.
Enter the six-digit PIN into RXNT and click Validate to proceed to the next step.
Address verification
If the phone number could not be verified during ID proofing, the residential address is verified instead. Once you complete ID proofing, you will see the following screen indicating that you will receive a verification code in the mail.

A letter will be mailed to the address that was submitted in your ID proofing. The PIN printed on the letter is valid for 10 days.
If you have not received the letter in the mail within 10 days, please contact RXNT.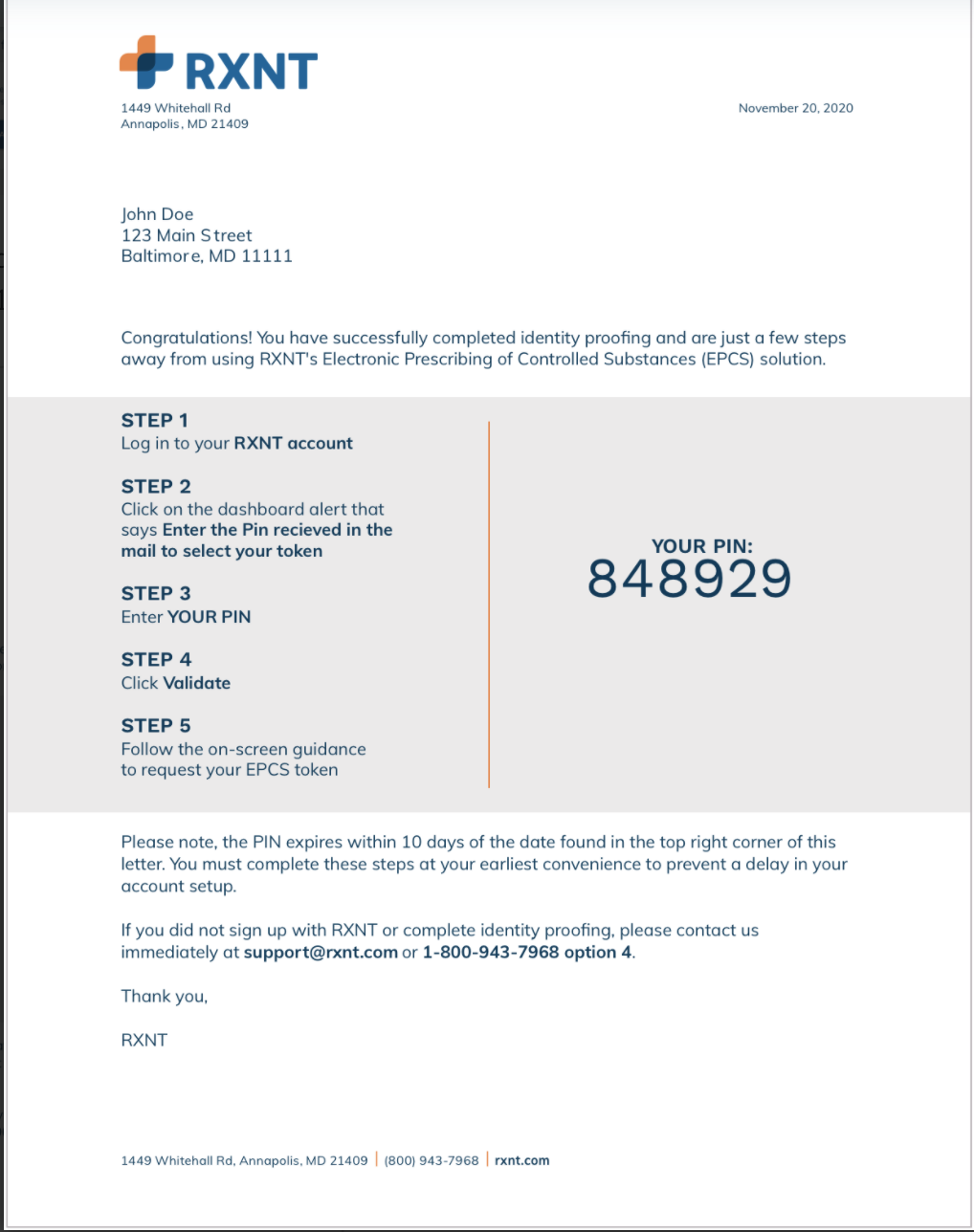 Once you have the six-digit PIN click the alert at the top of the RXNT Dashboard. Enter the PIN as shown below.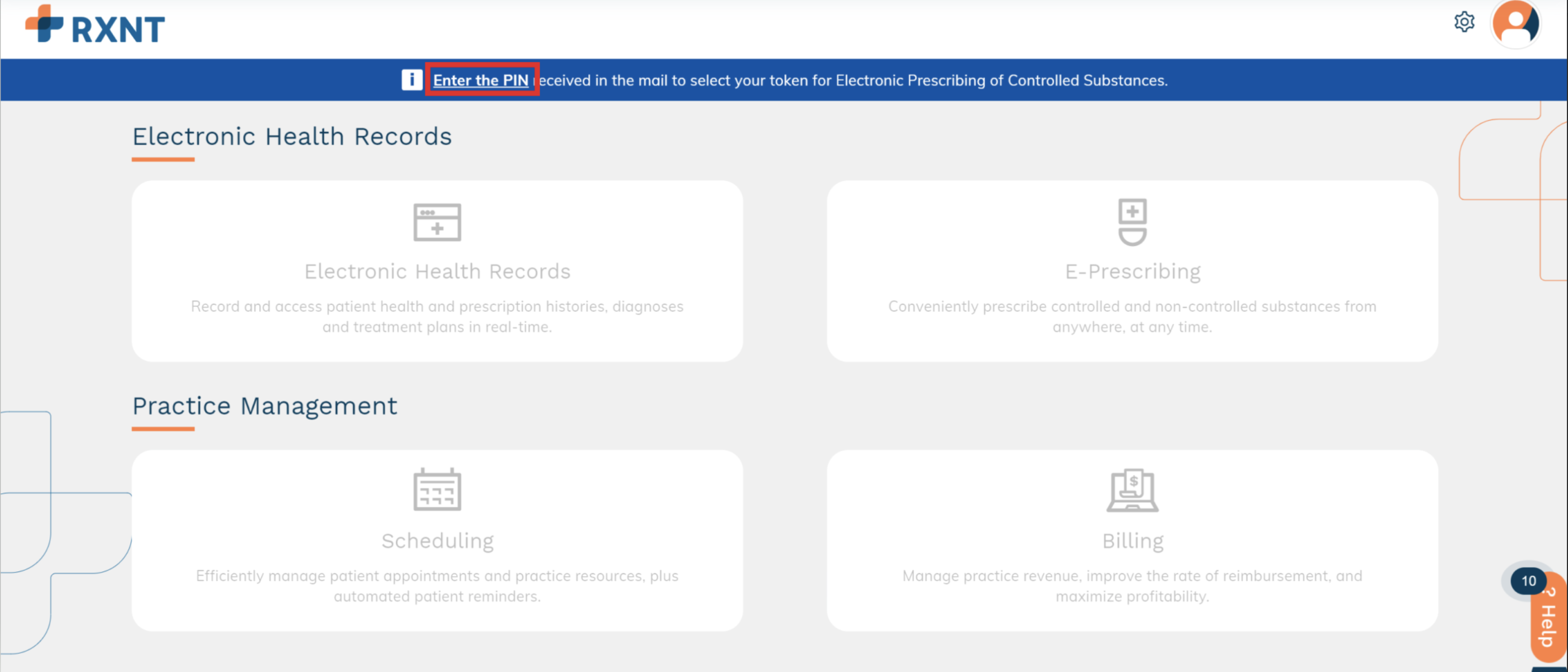 Request EPCS token
Once you have validated the PIN, you will be prompted to select your EPCS token type. Click Select your token to choose your token(s).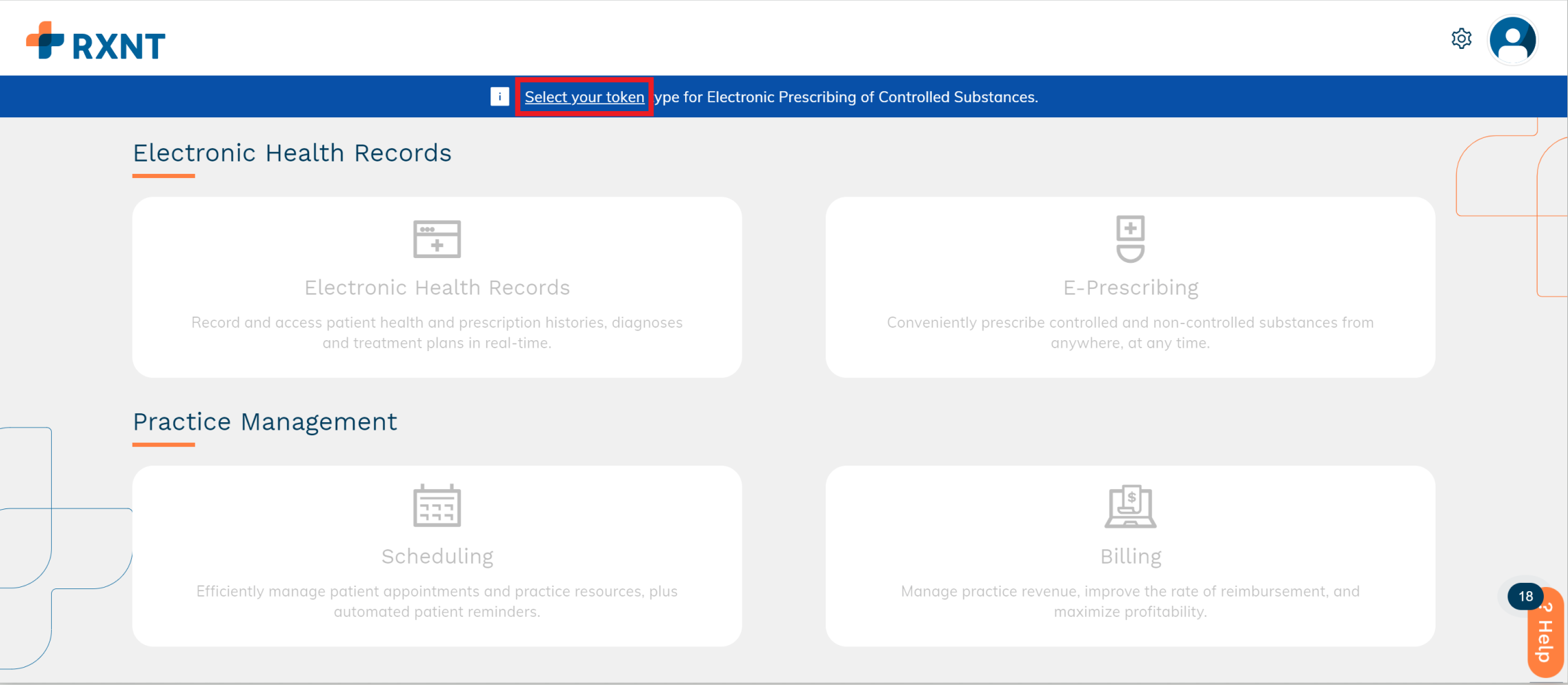 You can choose a hard token, soft token, or both for EPCS. Click Request Token. Tokens are issued within one business day from the request.

Still need help? Contact us!
Have a great idea? Tell us about it!