Creating a new schedule
Click Medications on the left side of the Patient Dashboard. Then, click Scheduled to access already existing scheduled prescriptions, as well as set up new ones.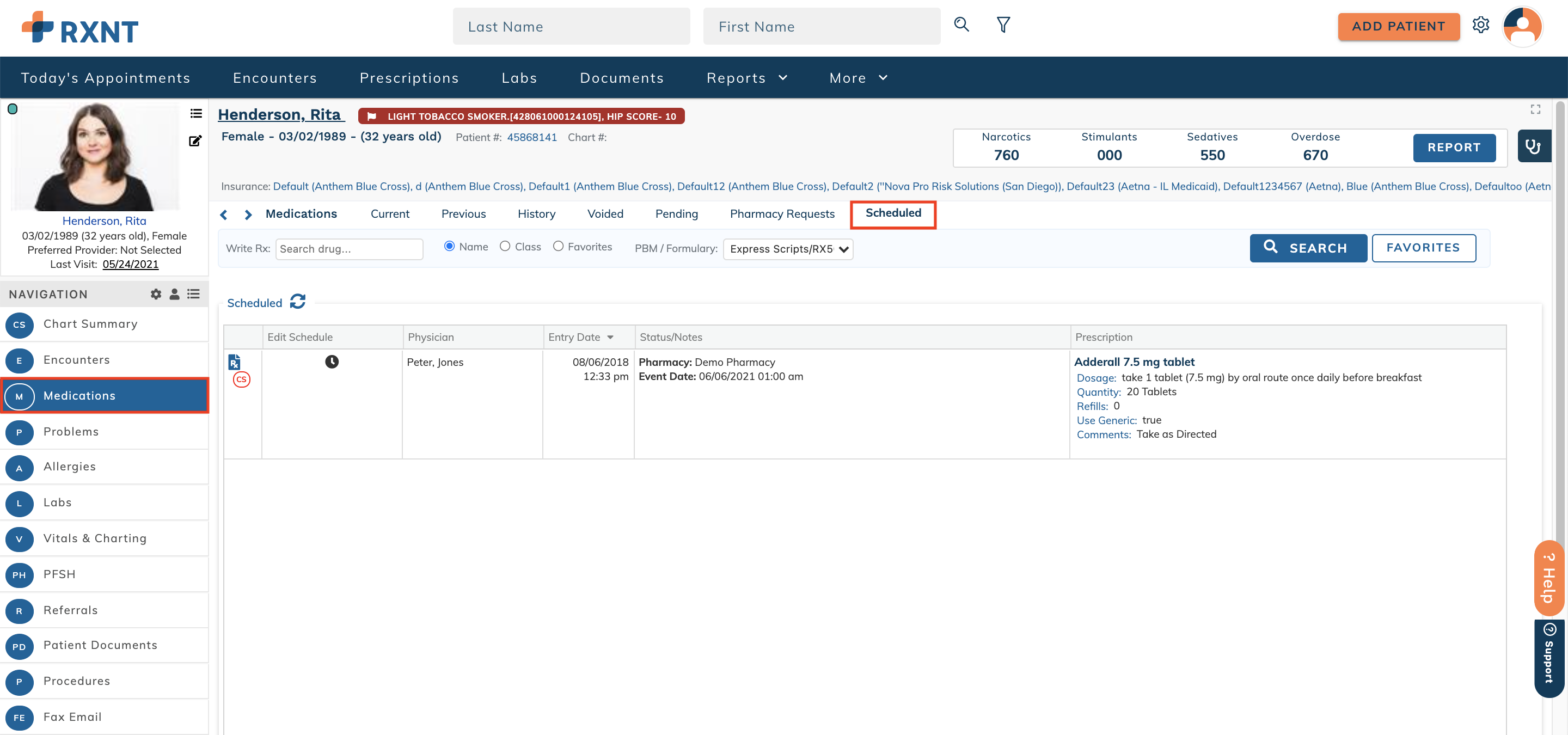 Search for the medication and click Search.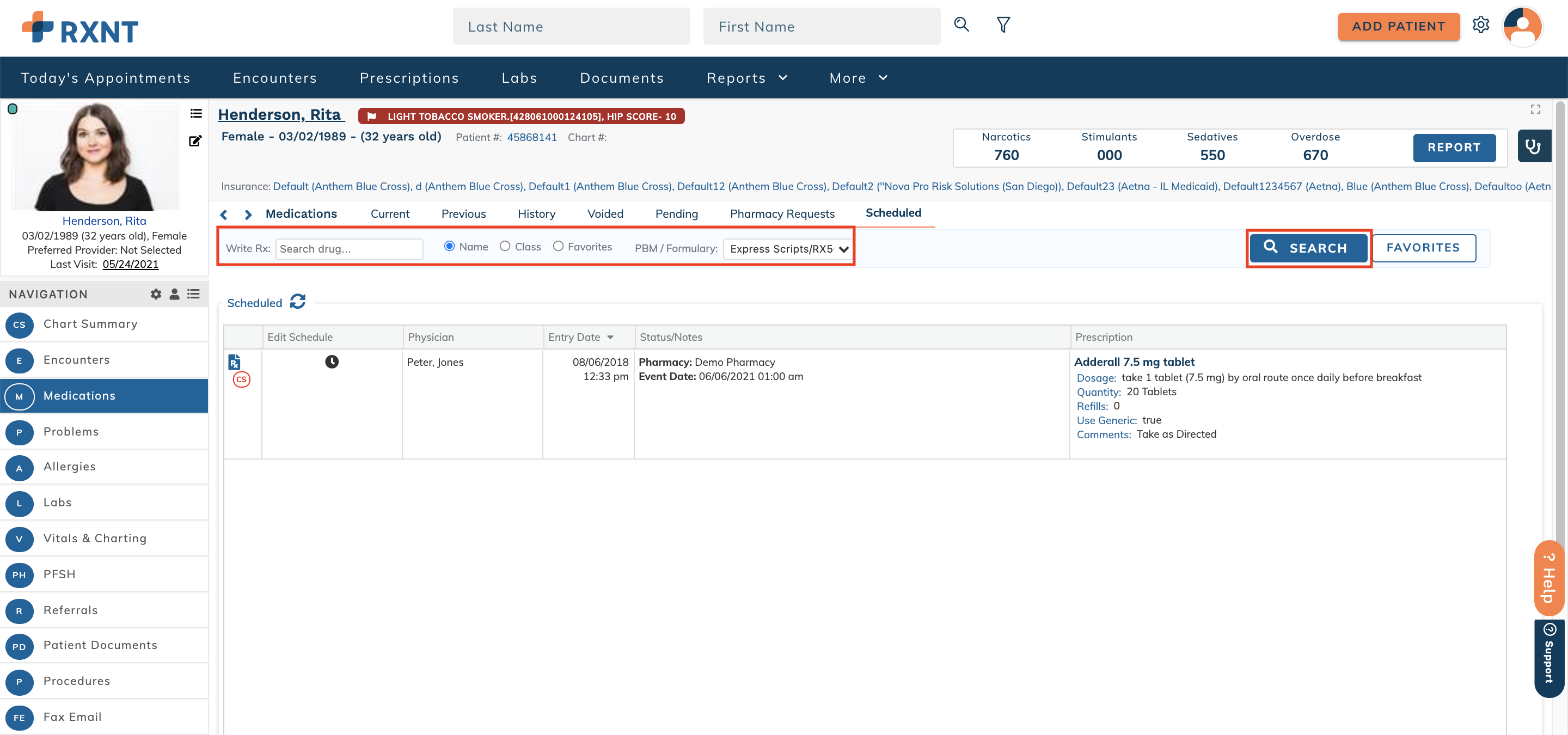 Click the medication from the list.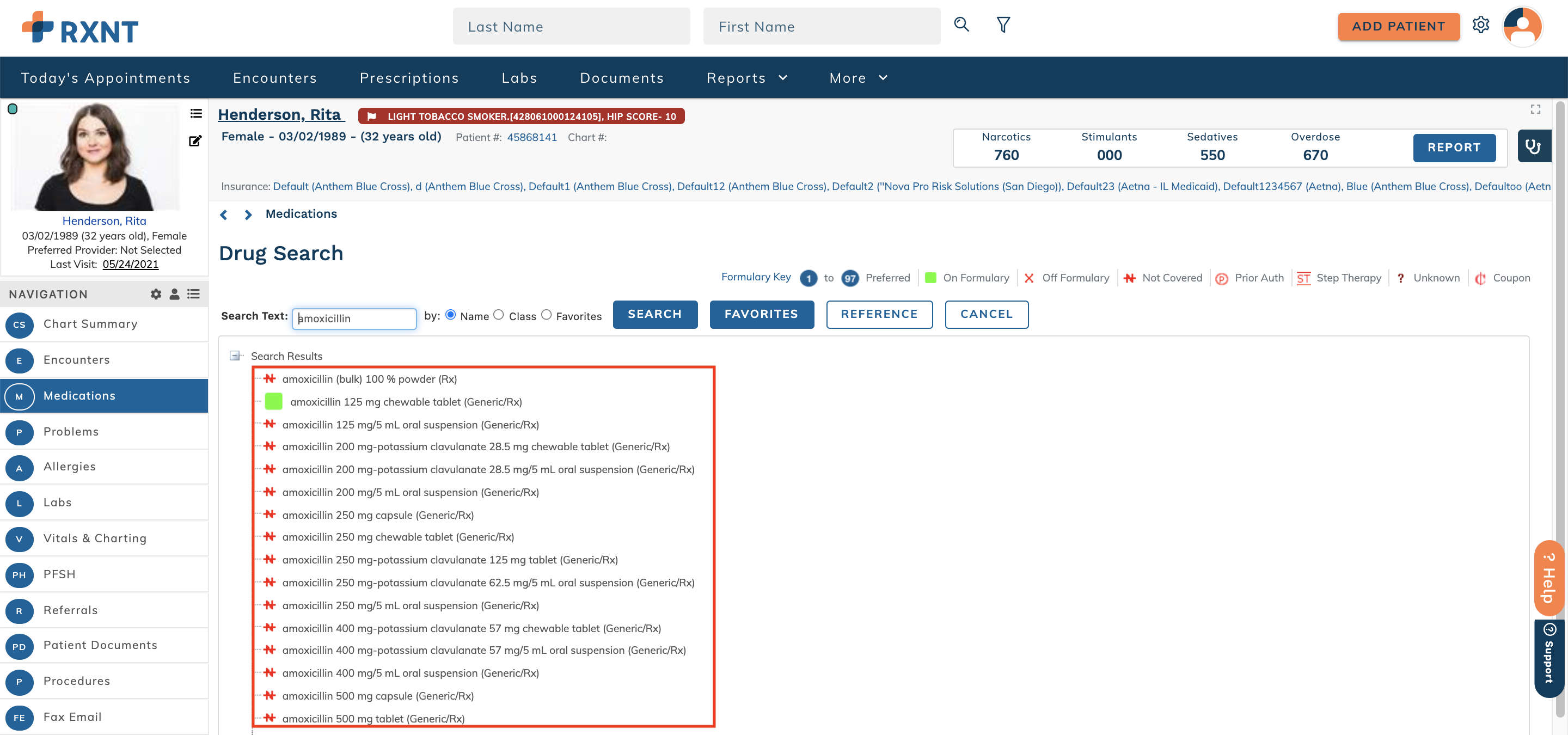 Click a Sig from the list of recommended ones. If you wish to write a new one, click Create a New Sig.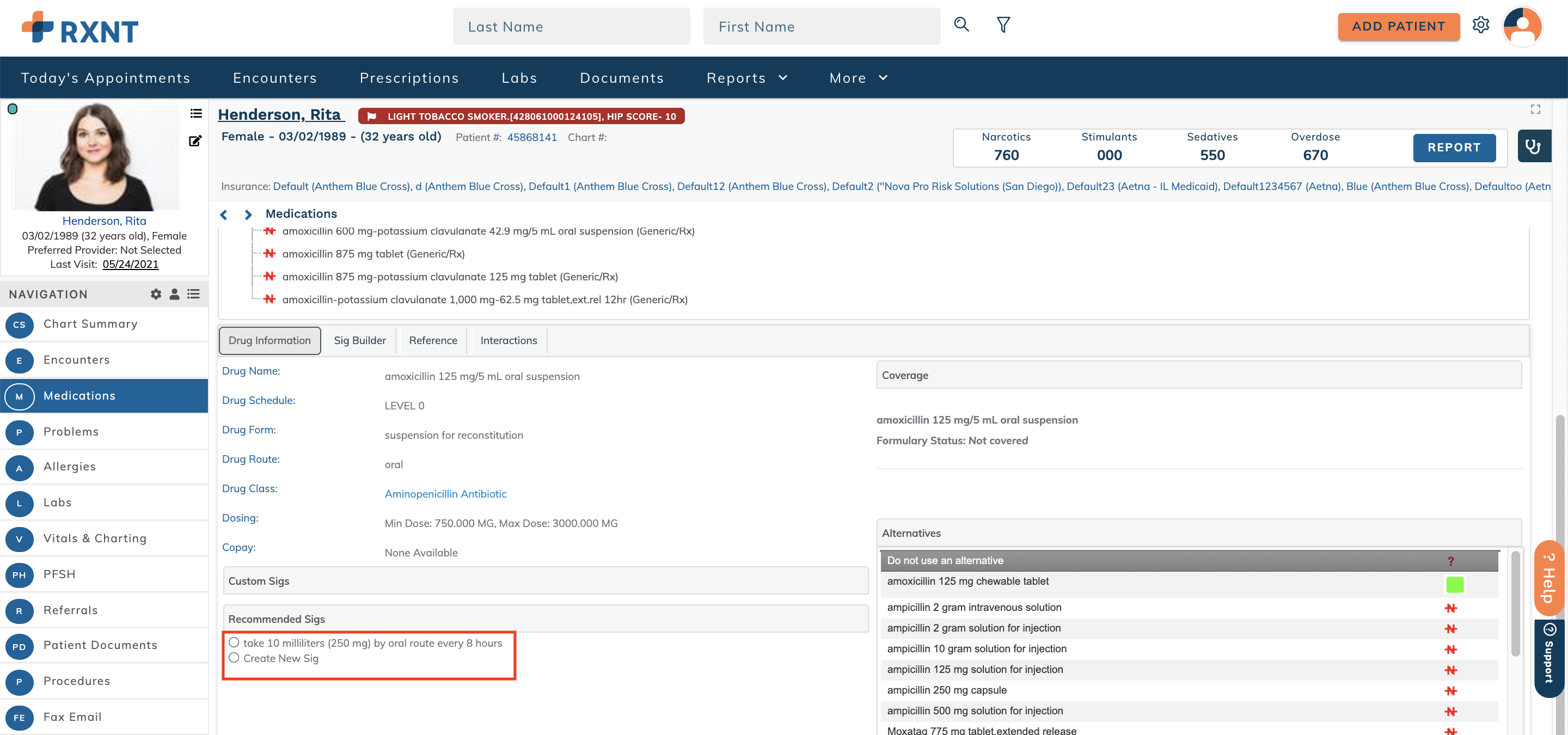 Click the Calendar button next to scheduled to manage the prescription's setup.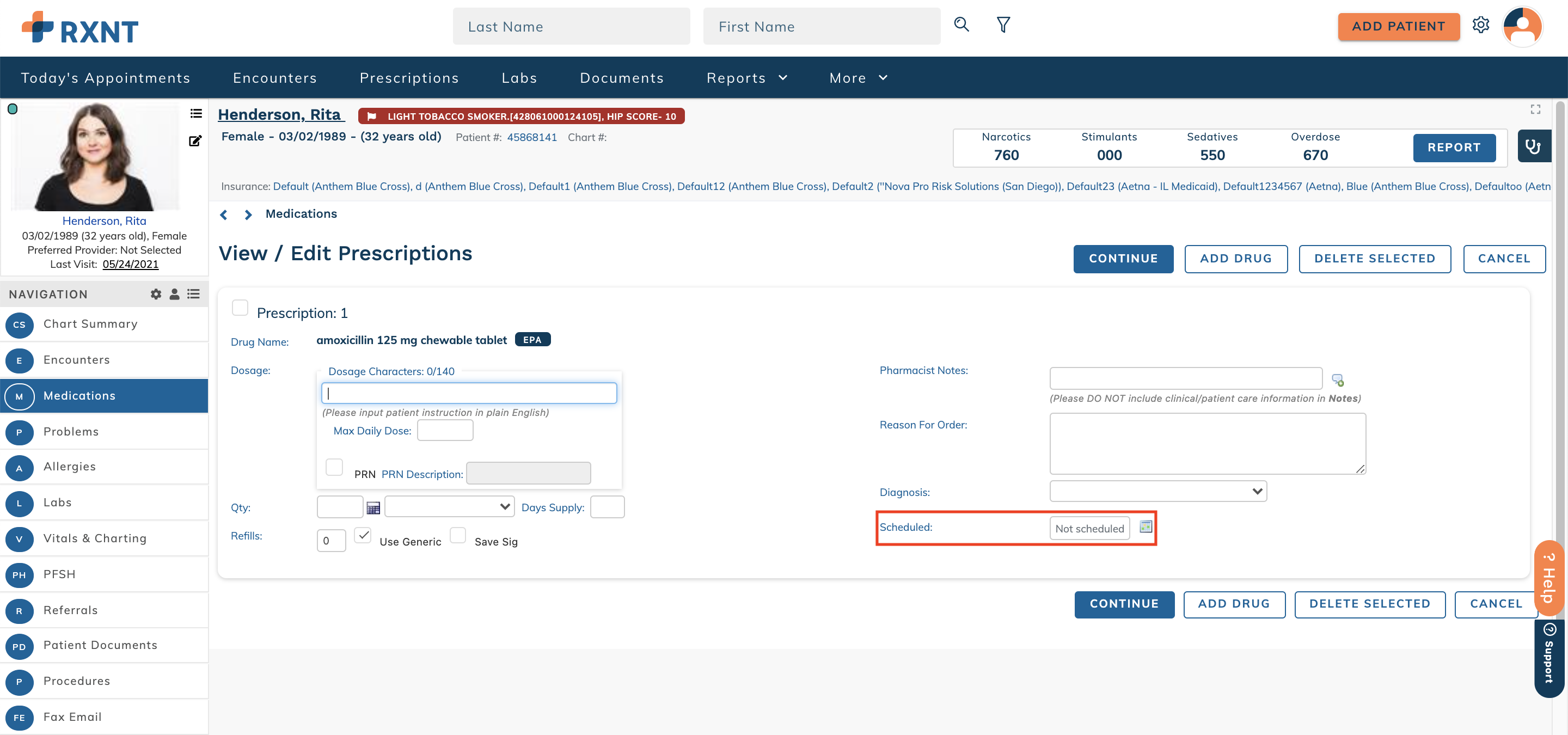 From here, you can access the various options for scheduled prescriptions. RXNT offers the ability to process the prescription now or at a later date/time. In addition, when it is processed you can decide if it is approved or placed in your pending queue to review before processing. If you would like to set up a reoccurring prescription, you can also do that here.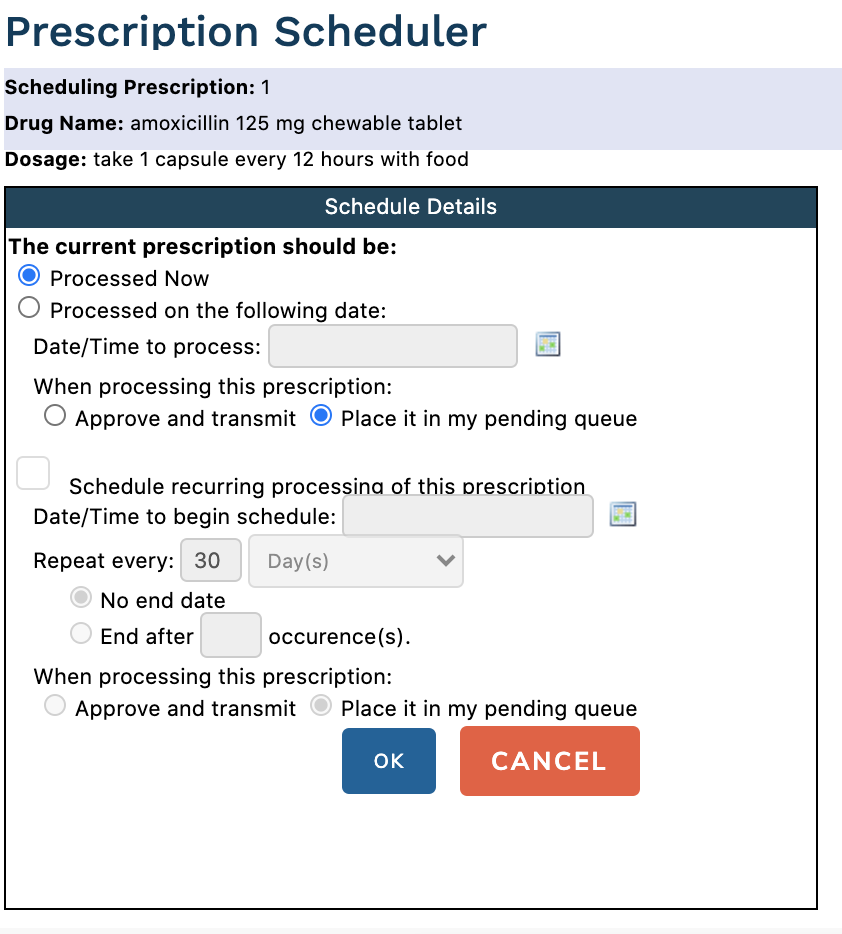 Once you have entered the details of the scheduled prescription, it will be reflected in the scheduled section below. If it is all correct, click Continue.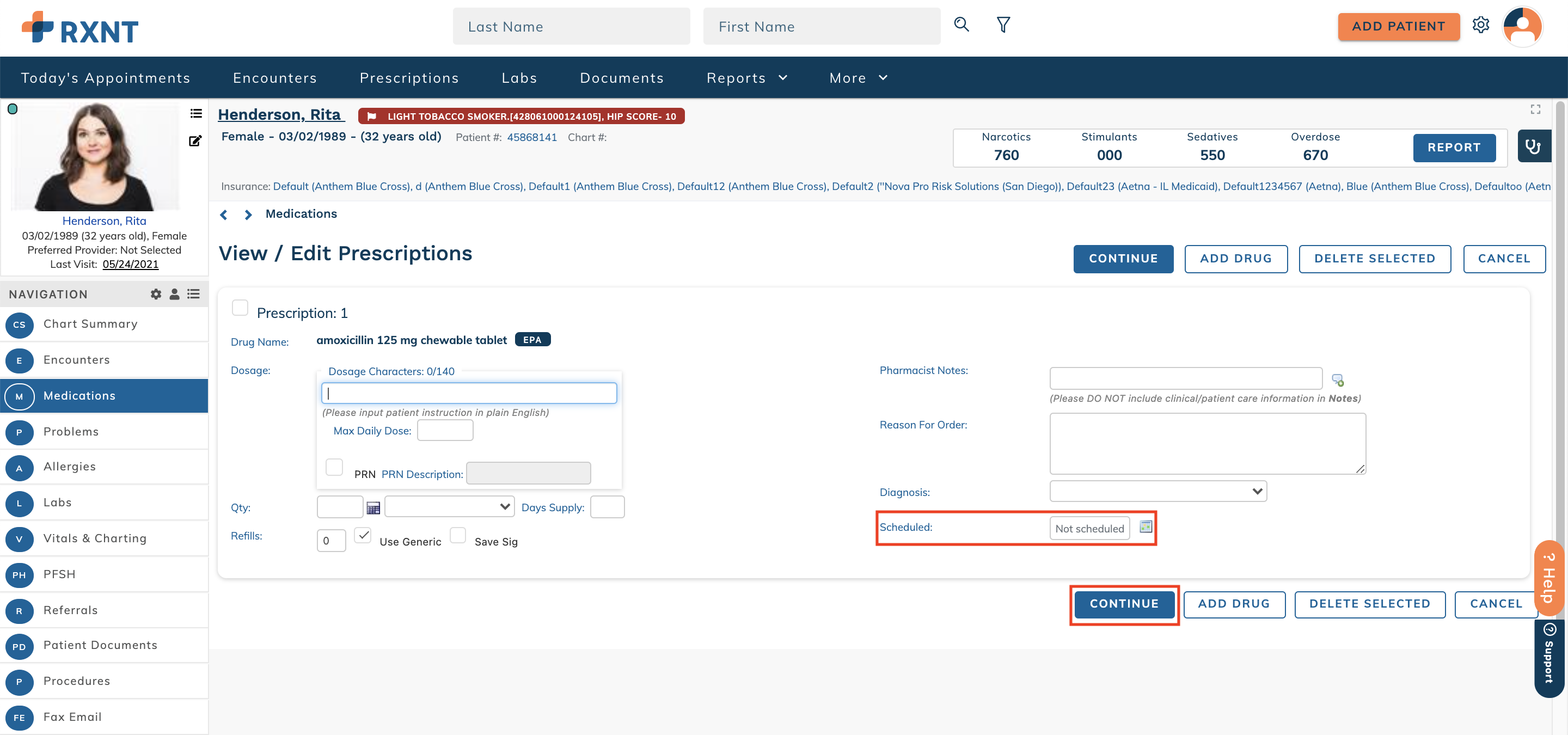 Then, submit the prescription as usual. Select a pharmacy to proceed.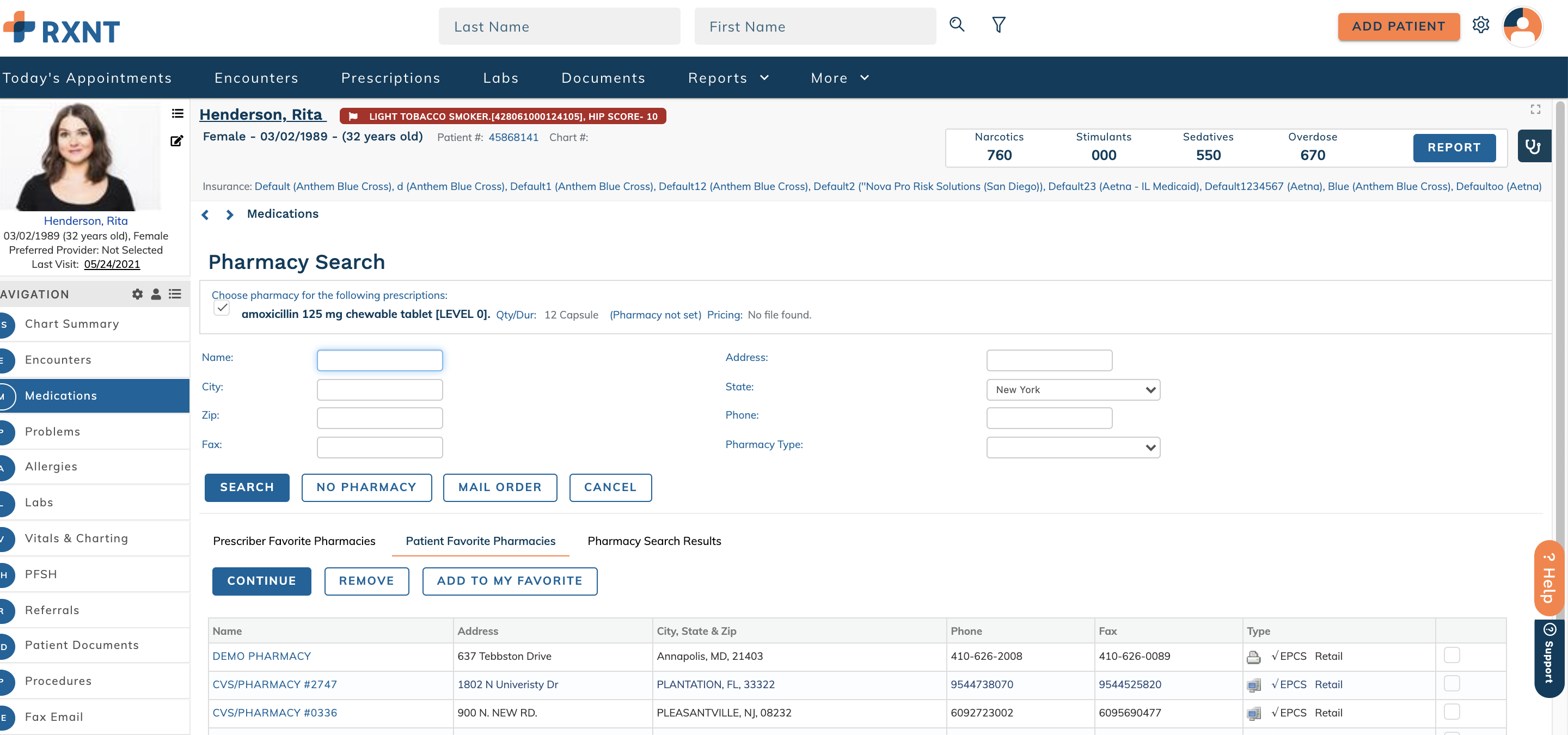 Click Send.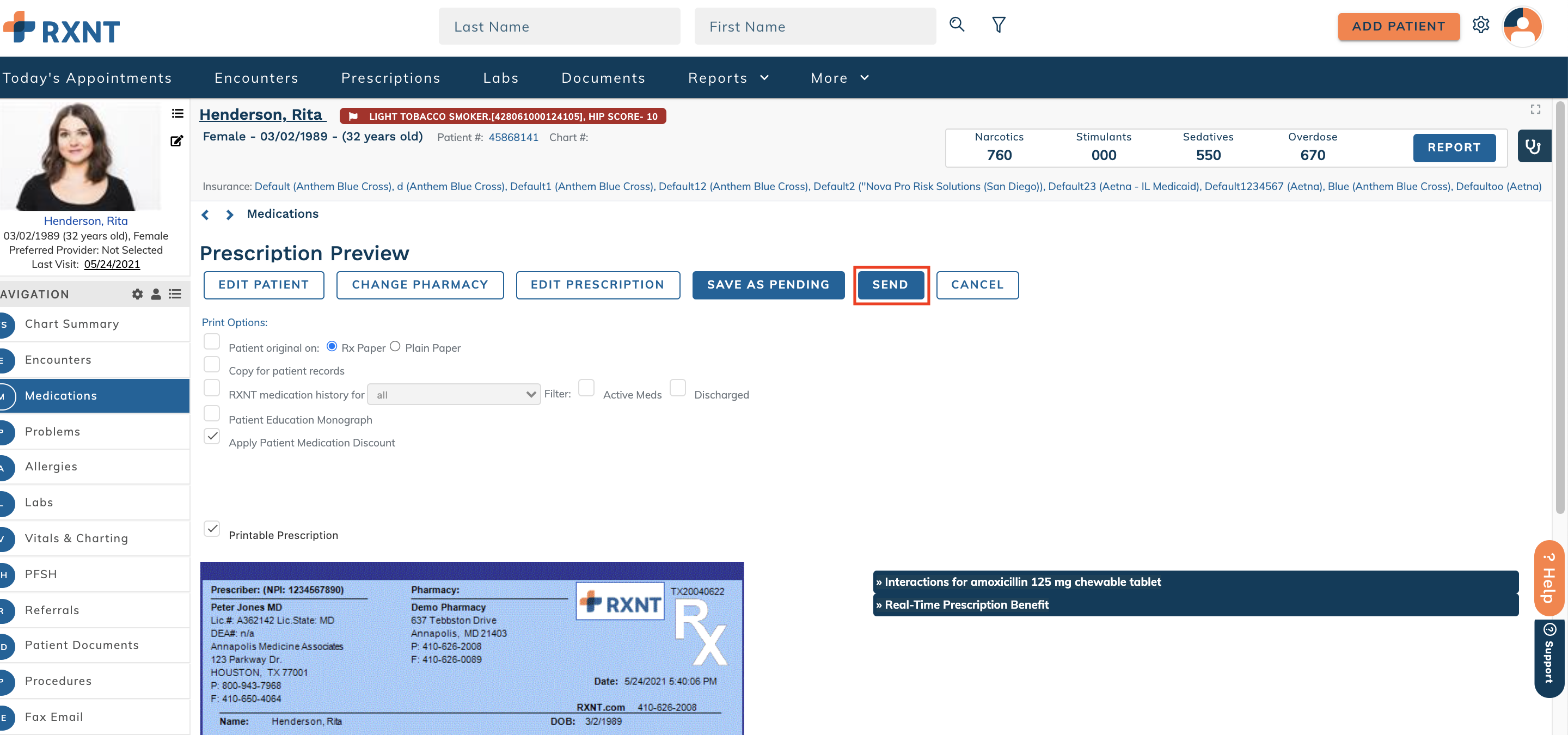 Scheduling controlled substances
After the schedule is set up, controlled substances will be placed into the pending queue when they are up for renewal. The doctor will need to access the Pending tab to approve the controlled substance.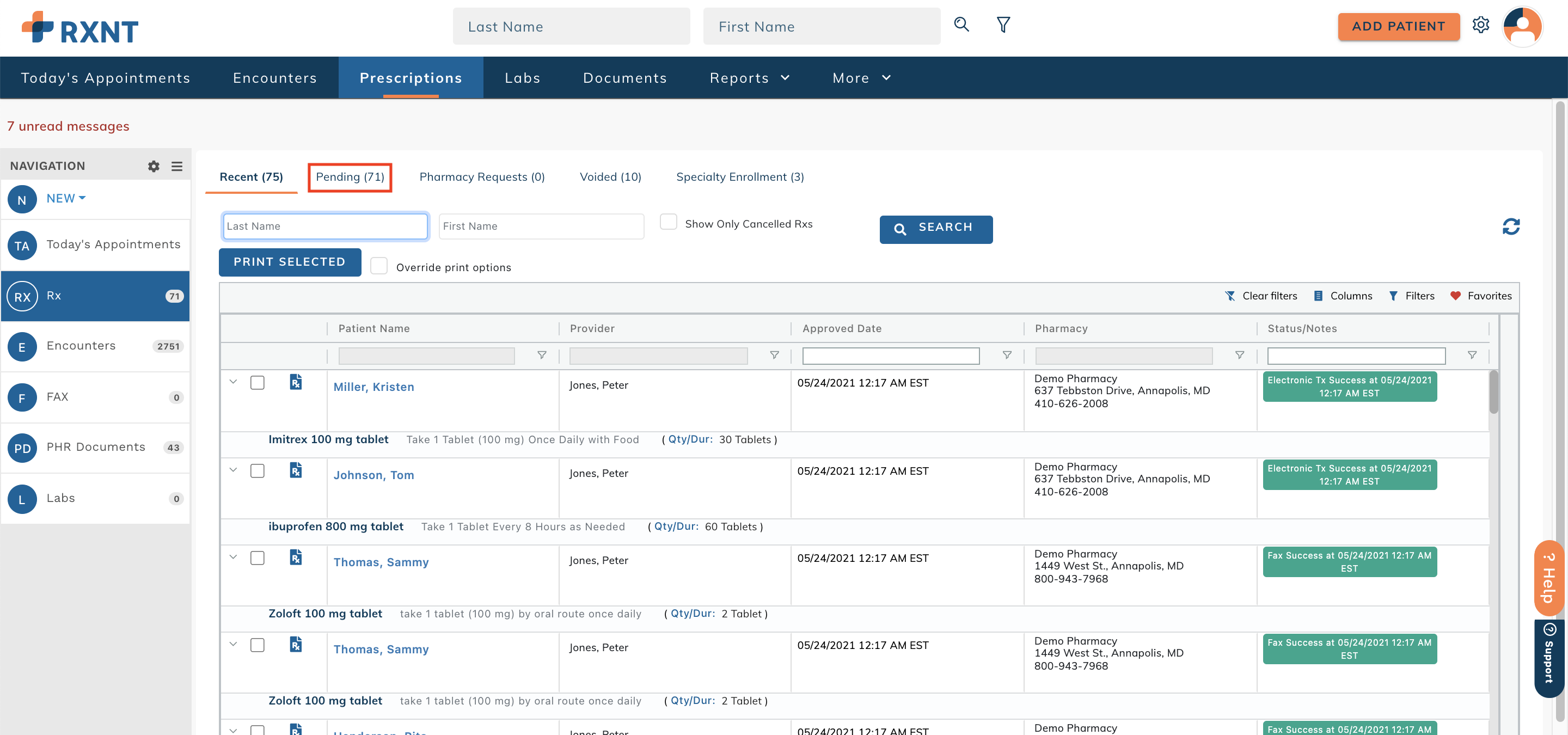 Managing scheduled prescriptions
Click Utilities.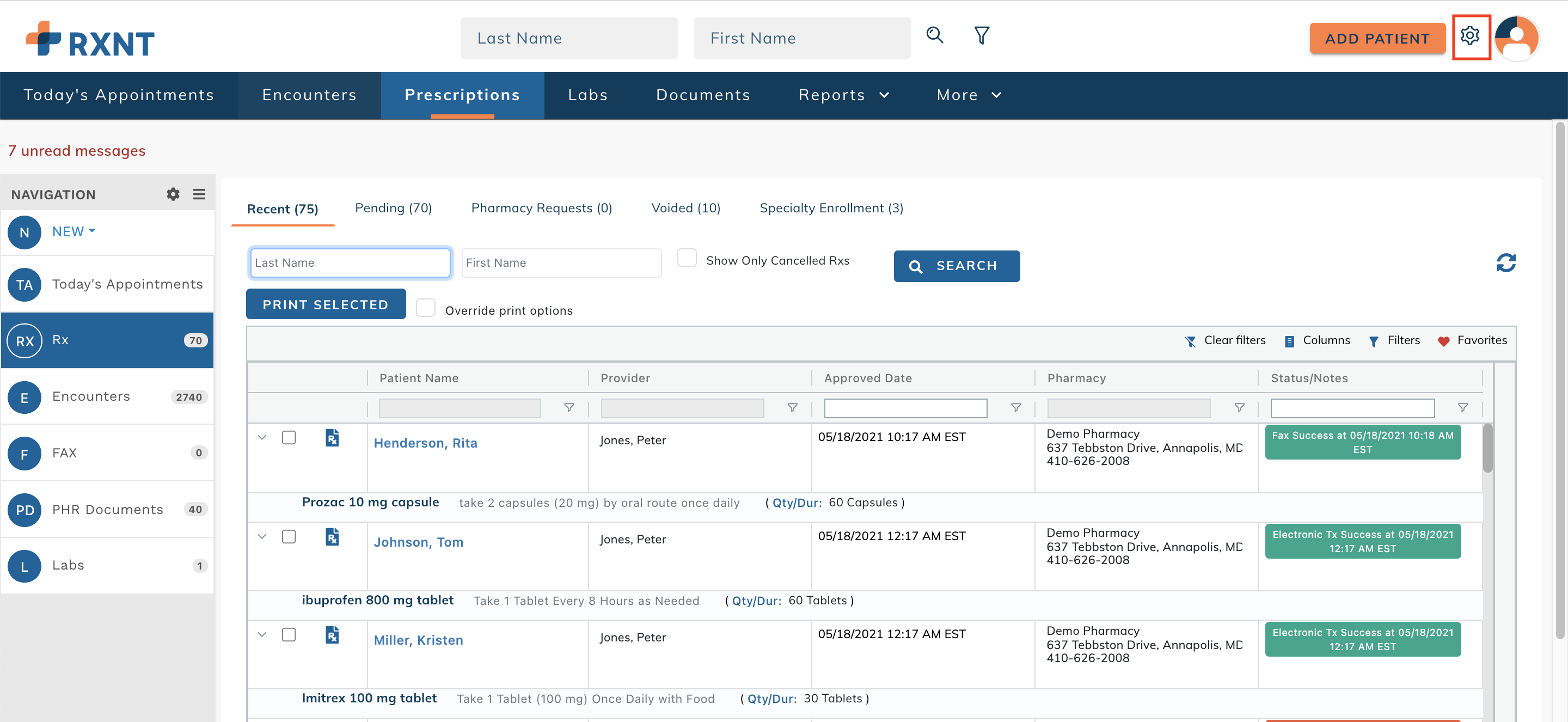 Click Scheduled RX Management with Medication Management.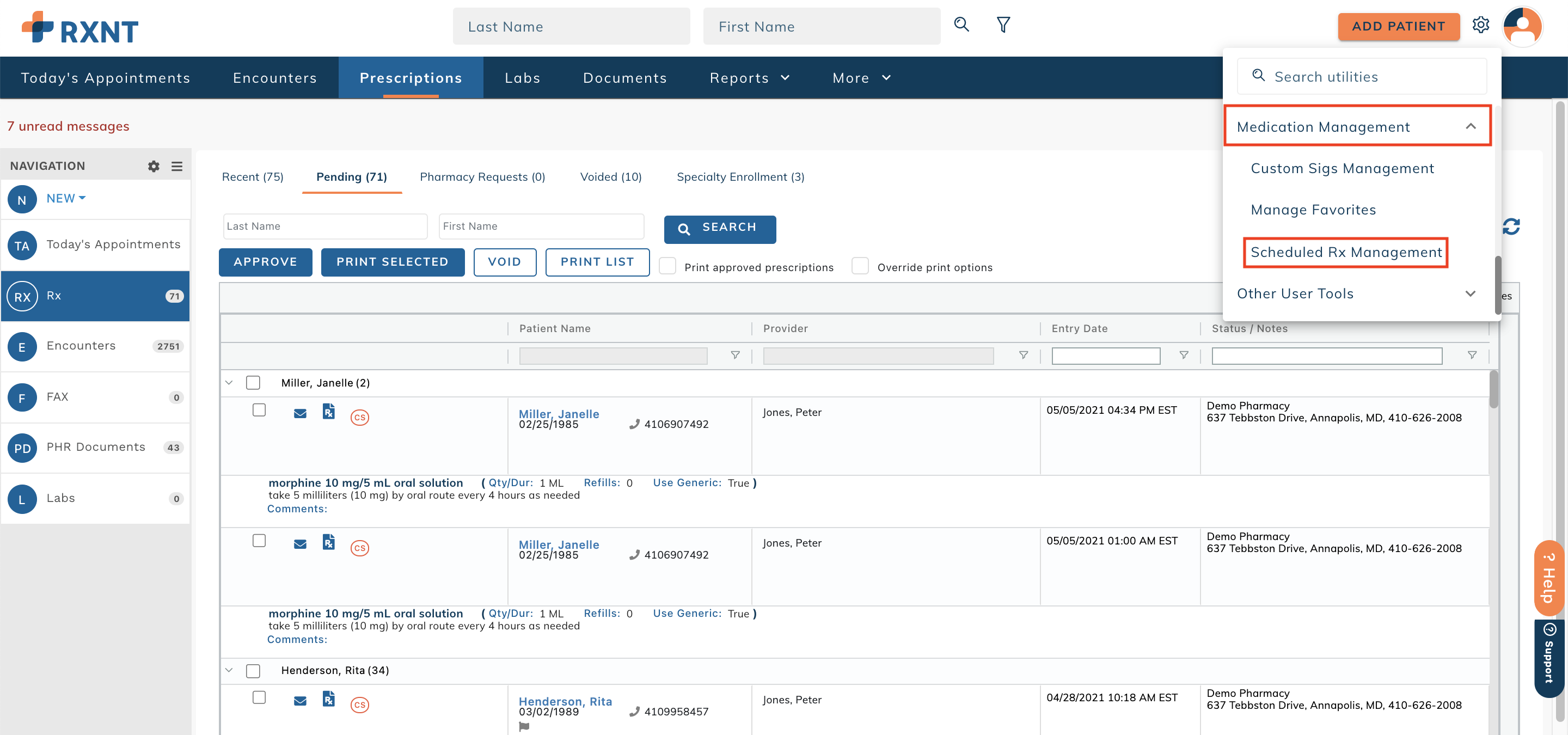 Click Recurring Prescriptions and search by the patient's last name using the letters at the top.

Click Edit Schedule.

Here you can make any changes and click Ok to save.

Still, need help? Contact us!
Have a great idea? Tell us about it!