The Person Resource is any user who will be having appointments scheduled on their behalf. Click Utilities.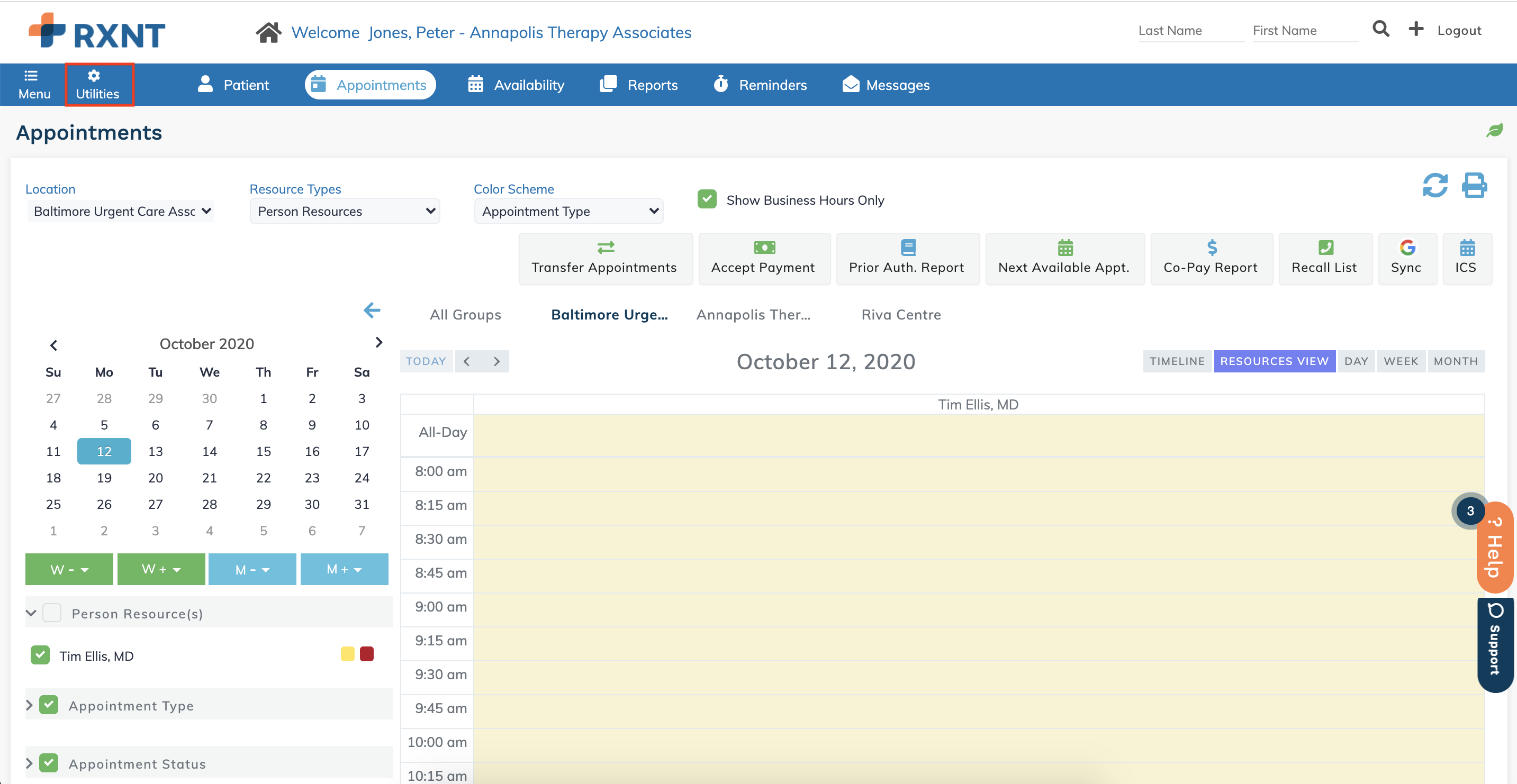 To set up these specifications for each person or resource, select New Person Resource.
Within the new Person Resource, select the type – i.e. Provider, Nursing Staff, or Technician.
The person can be associated with a type of resource, their display name, eligibility information, select the color options for when they are available, not available and the appointment color.
The Preferred Doctor Group allows the person to select the offices they will be working in as well as selecting their default location.
If the practice will be using the Patient Reminders option the Display Short Name/Reminders Name will be the name associated with the Patient Reminder. (Patient Reminder feature is an additional fee – please contact your Sales Representative for additional information).
NOTE: When selecting the Person Resource's name – DO NOT free text – you MUST click on the drop-down option on the Person Resource's name. The setup of the Person Resource will not be complete if this is not done.

NOTE: The Office Manager can select if the Person Resource is visible as a default on the appointment calendar and which users can see the resource.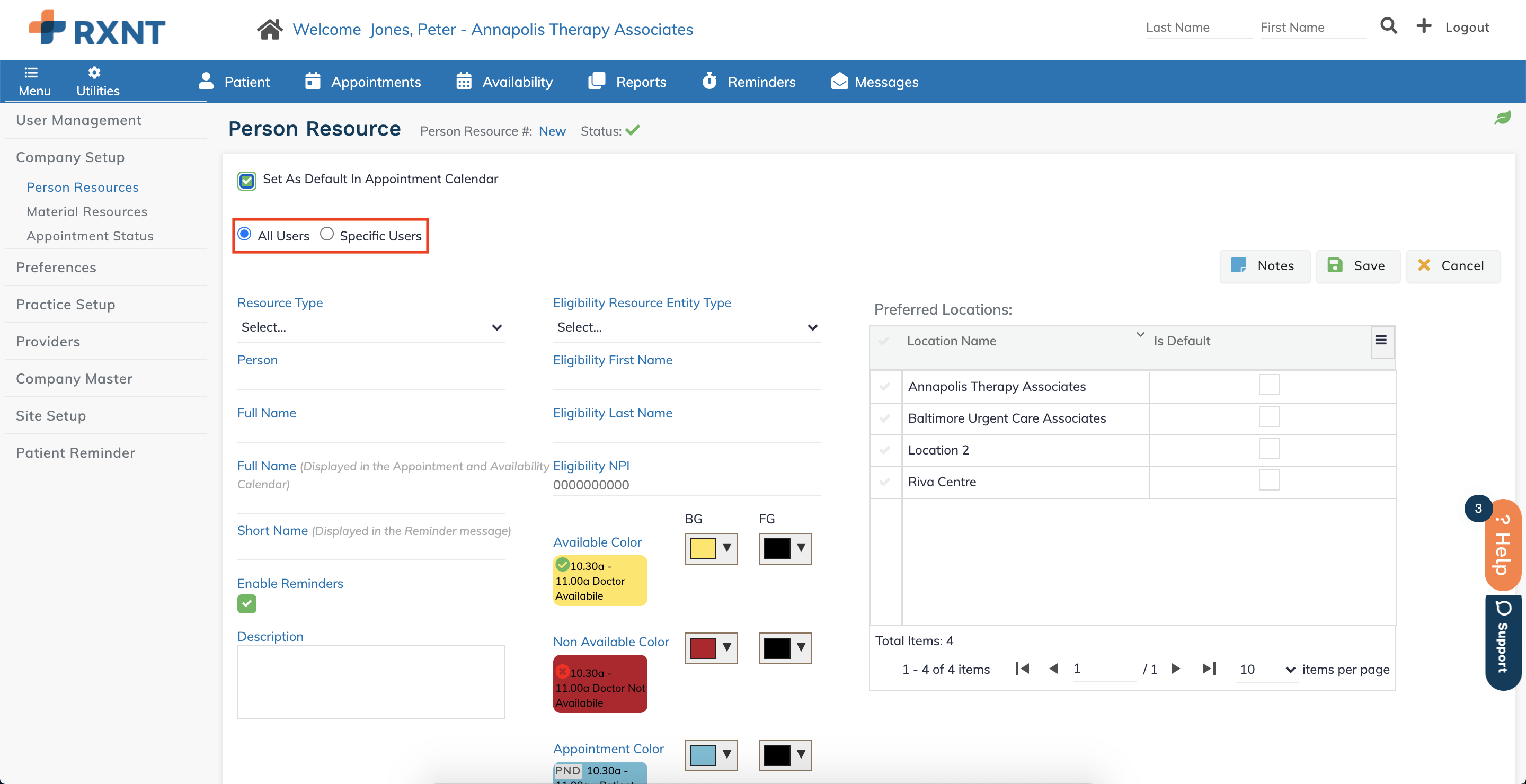 The order in which the Person Resource is displayed on the appointment calendar can be adjusted and then the sequence saved. This can be done by selecting directional arrows.