What is a material resource?
Material resources are pieces of equipment, rooms, labs, etc., that are used within the practice. When scheduling a patient appointment, you can also schedule the relevant material resource.
Follow the steps below to set up a material resource.
Click Utilities.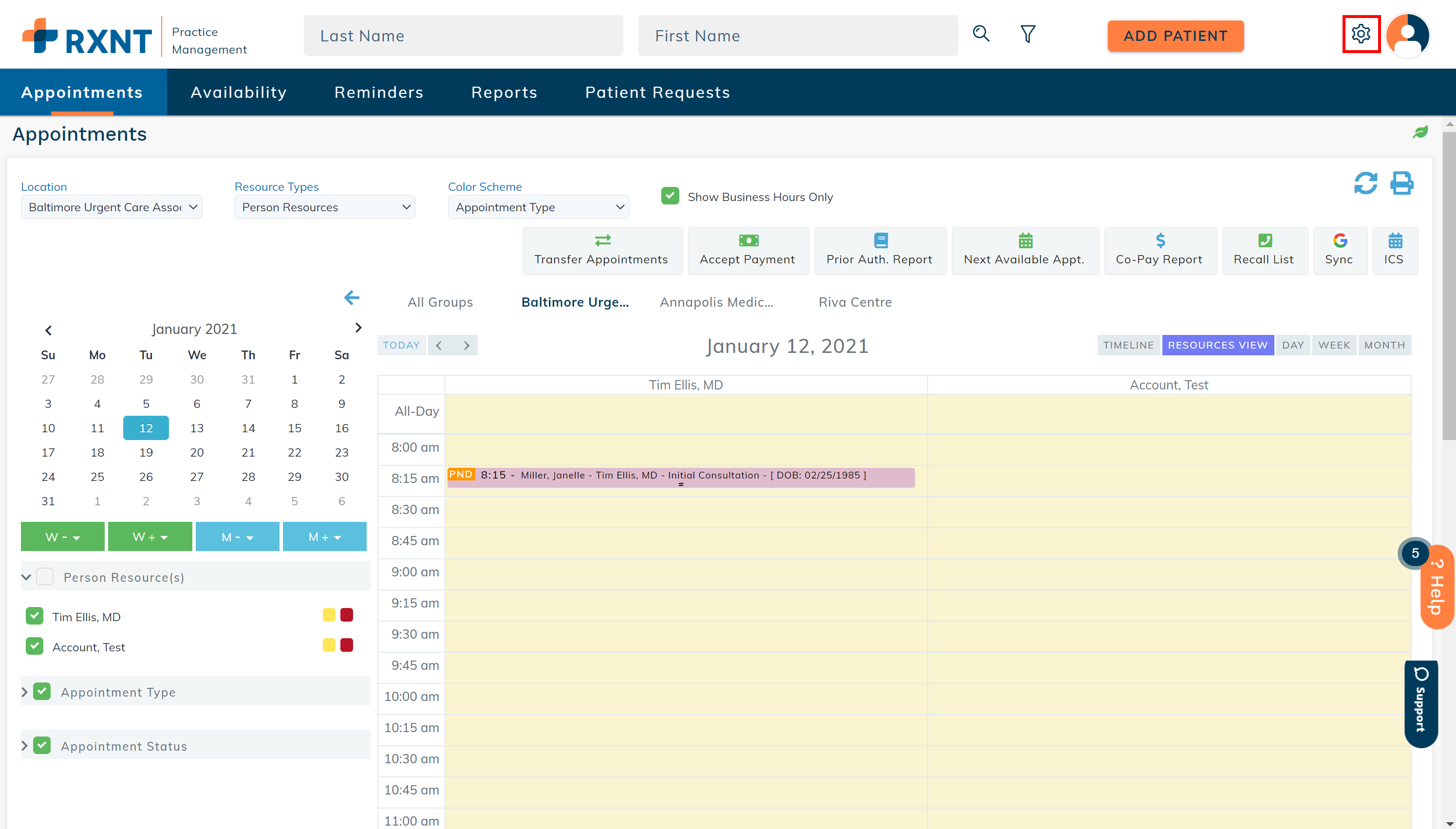 Company setup
Next, select Material Resources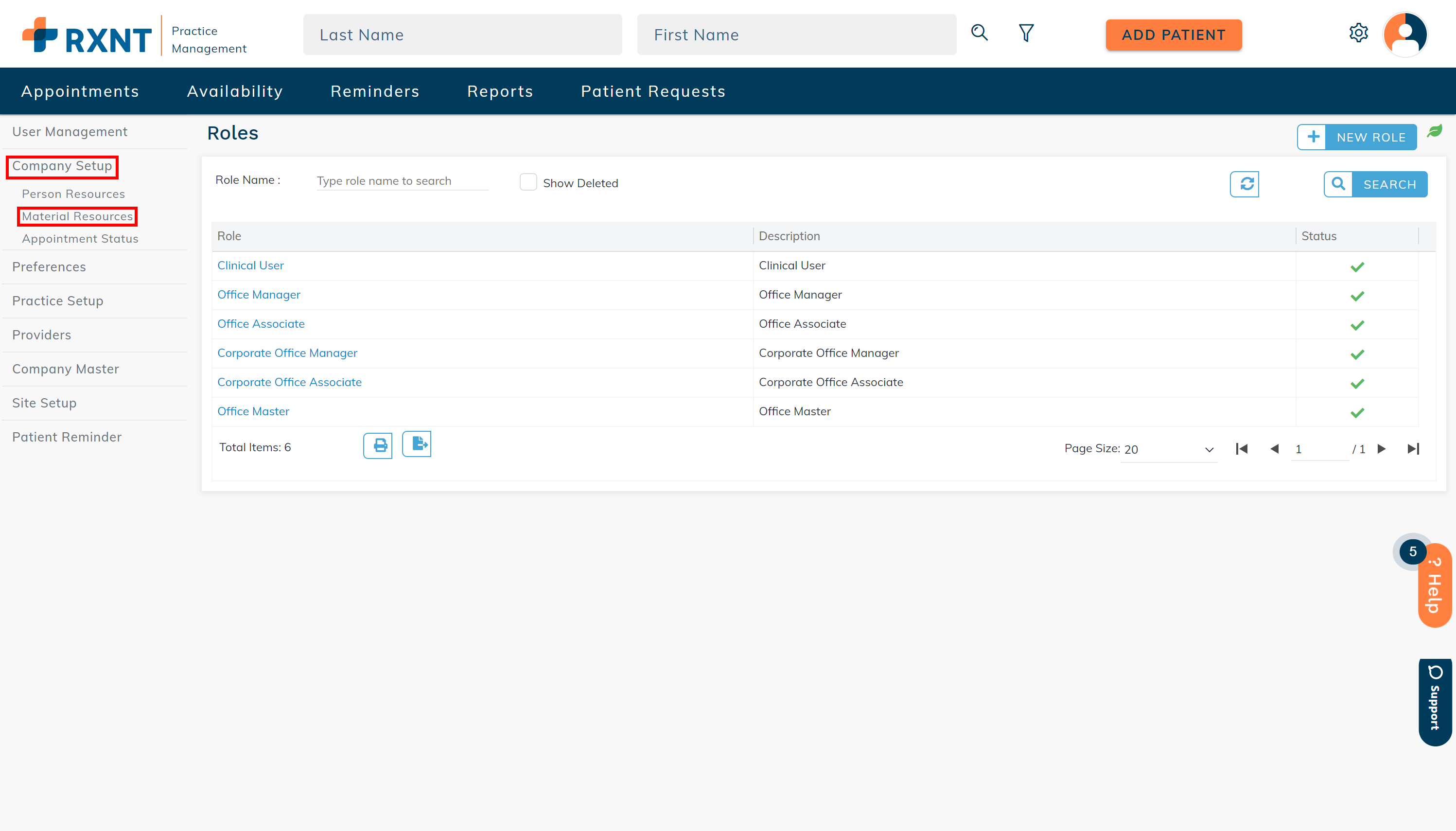 Select New Material Resource to set up a new resource.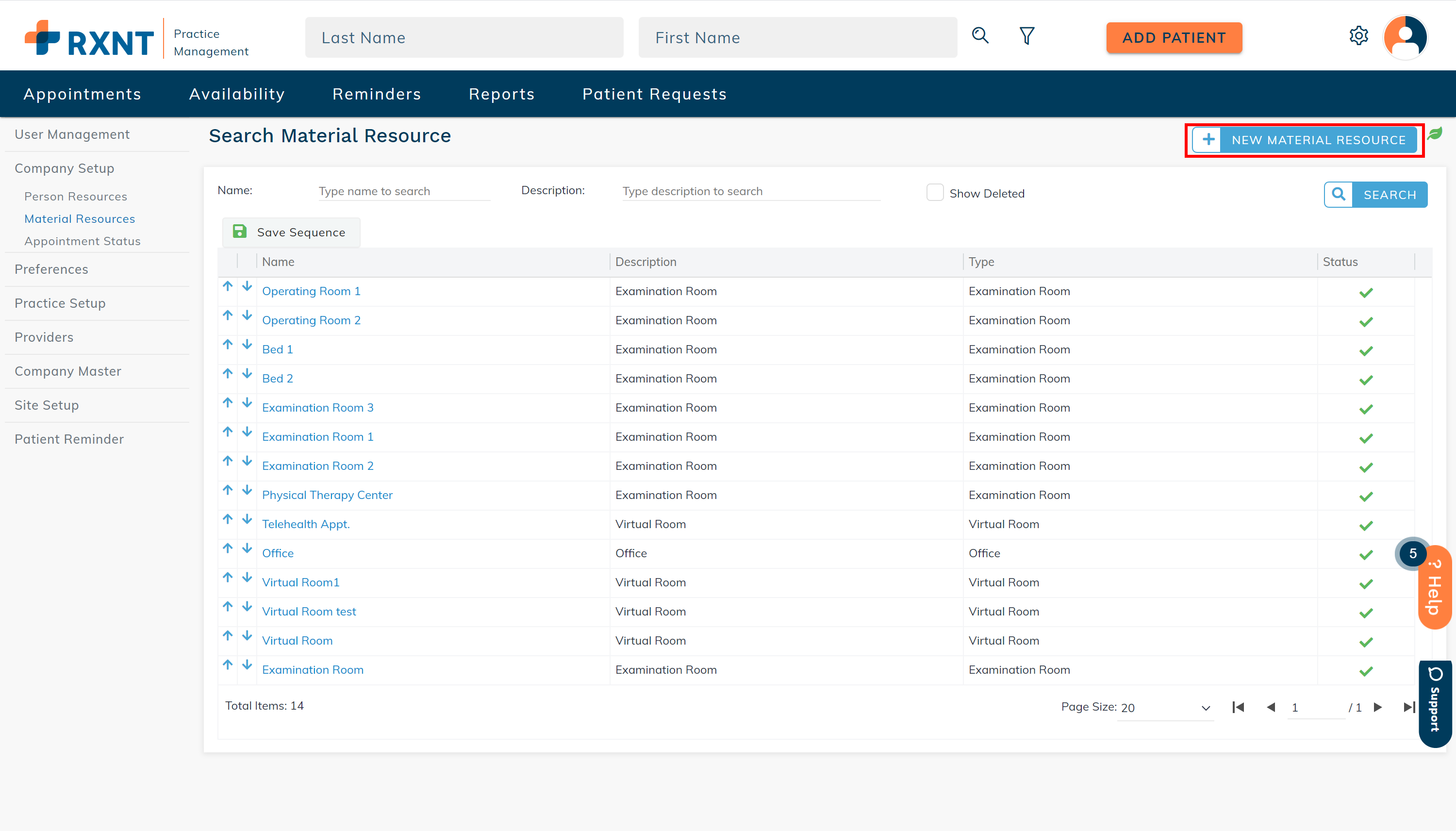 Select the Master Material Resource Type. Then add the Name and Description of that material resource.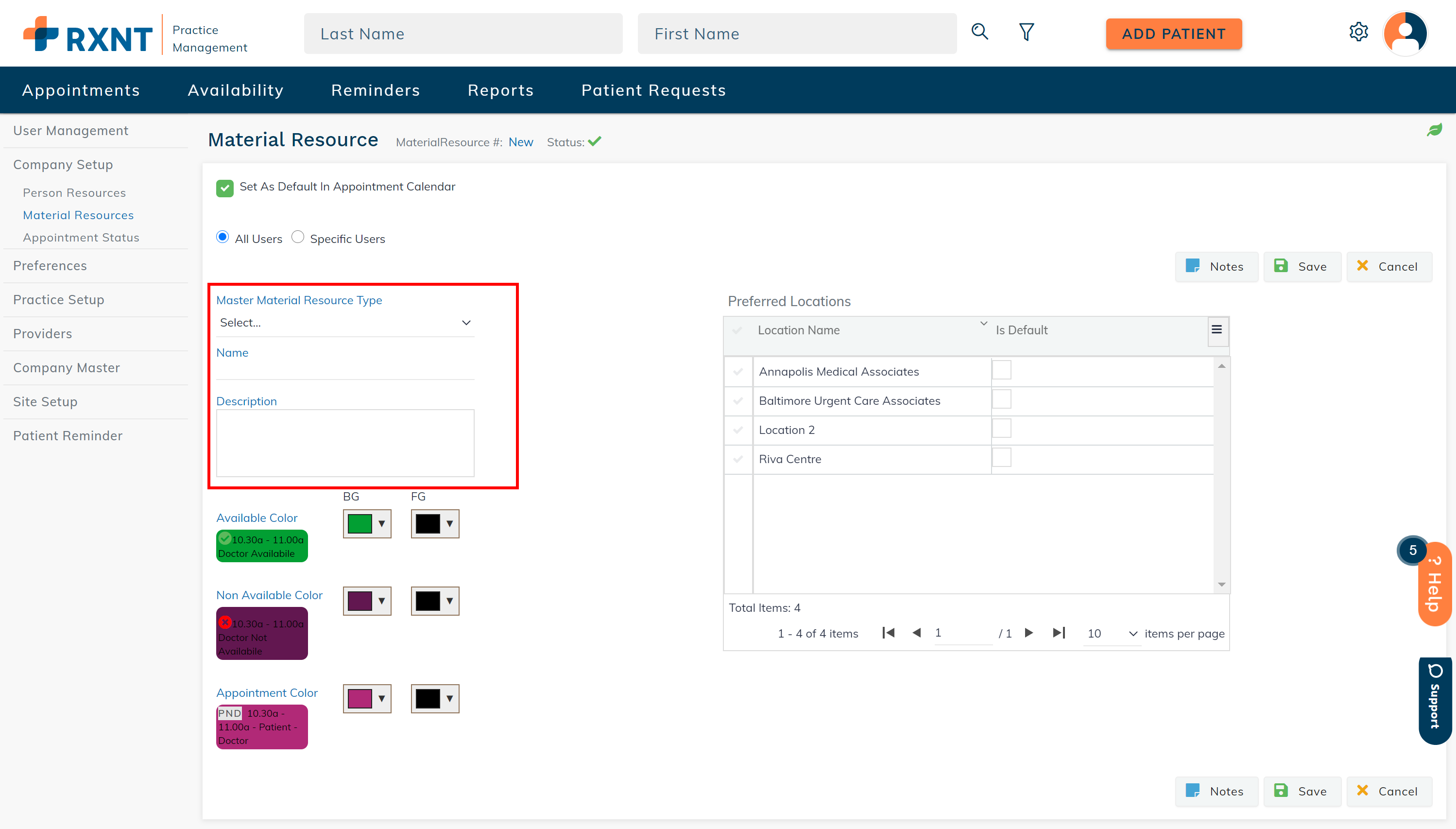 Select the Preferred Locations and the Default location based on the offices in which the material resource will be present.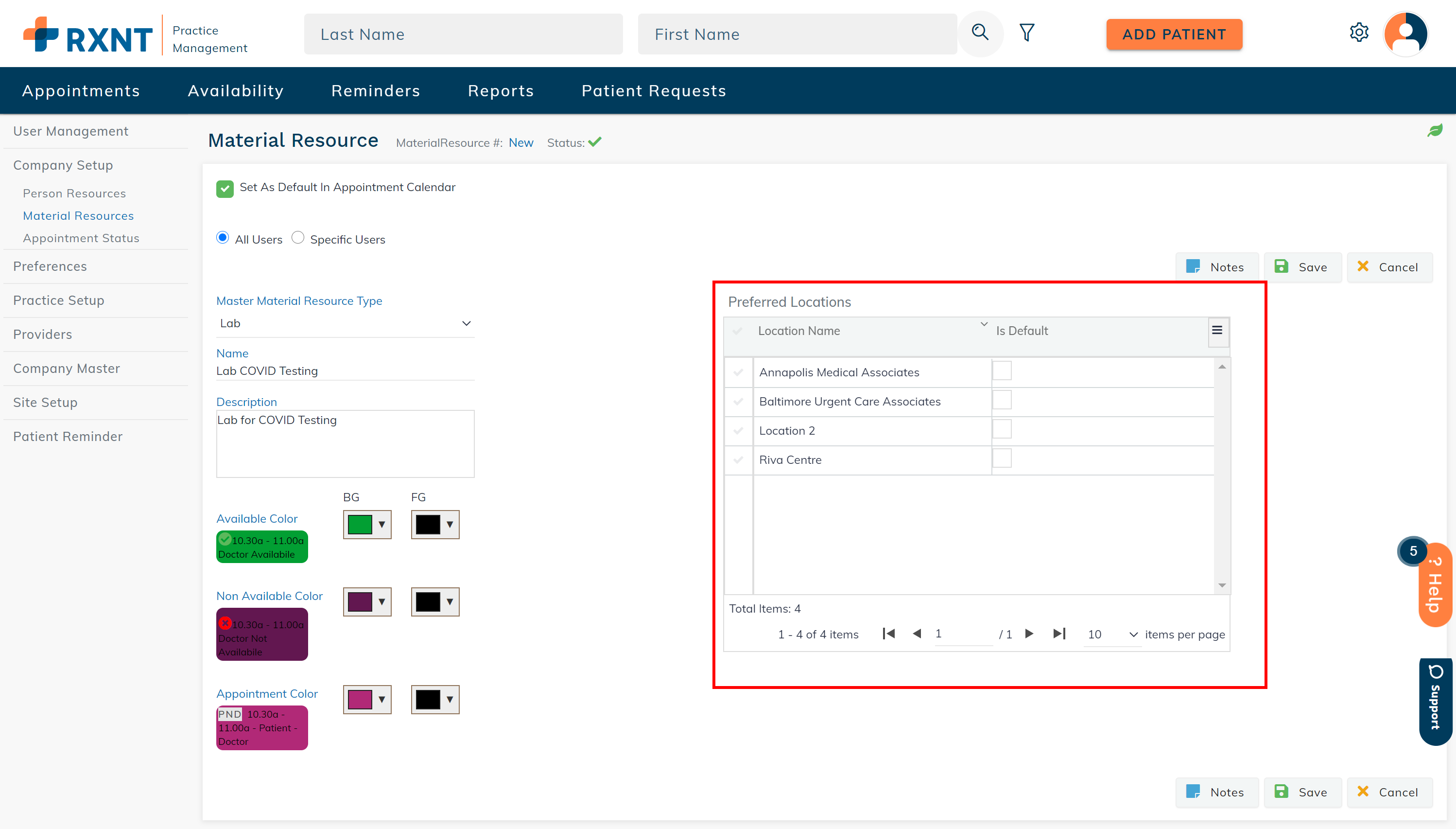 Select the available, not available, and appointment color. This allows you to easily see when the material resource is available.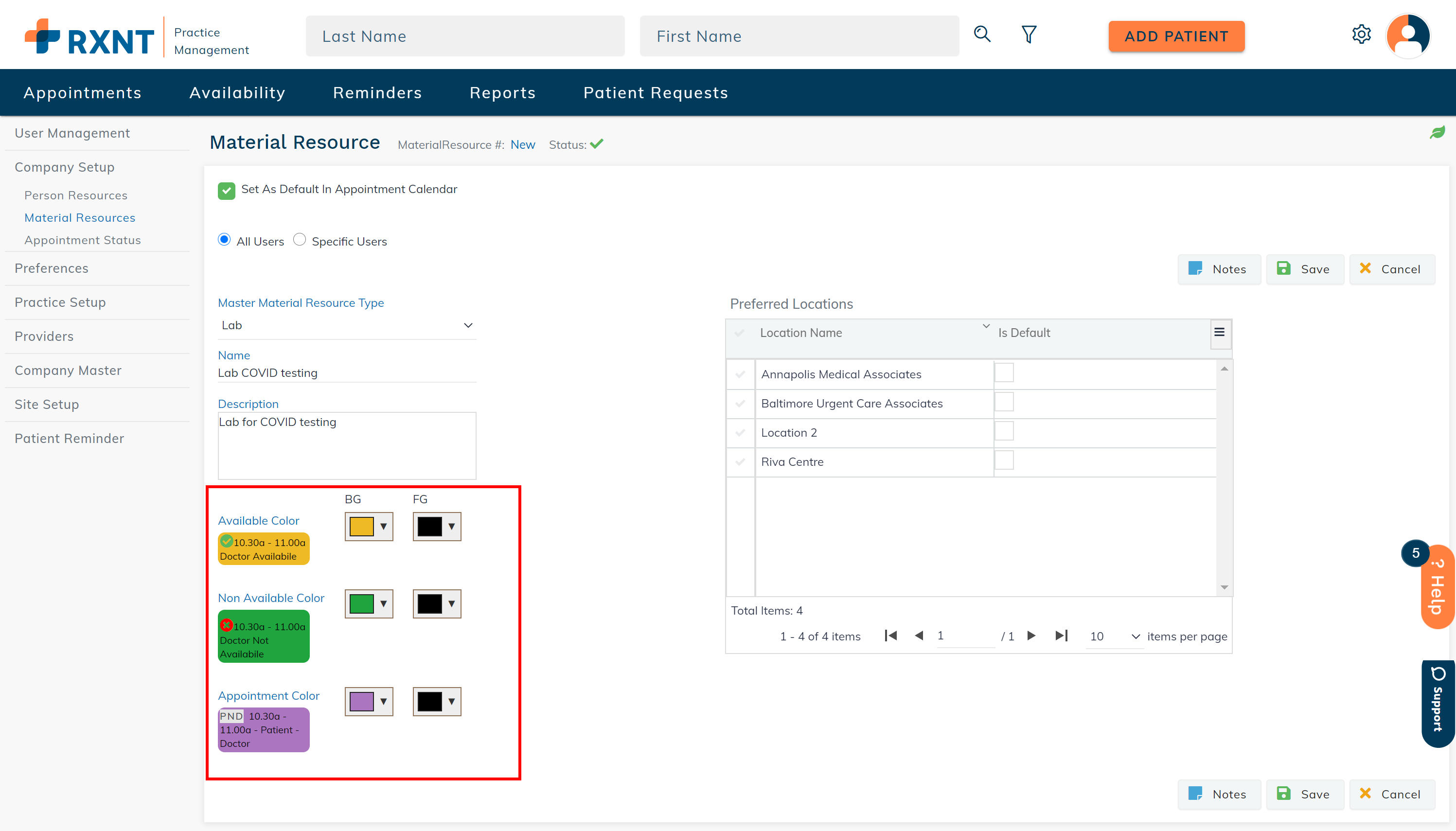 Select if the Material Resource is visible as a default on the appointment calendar and which users can see this resource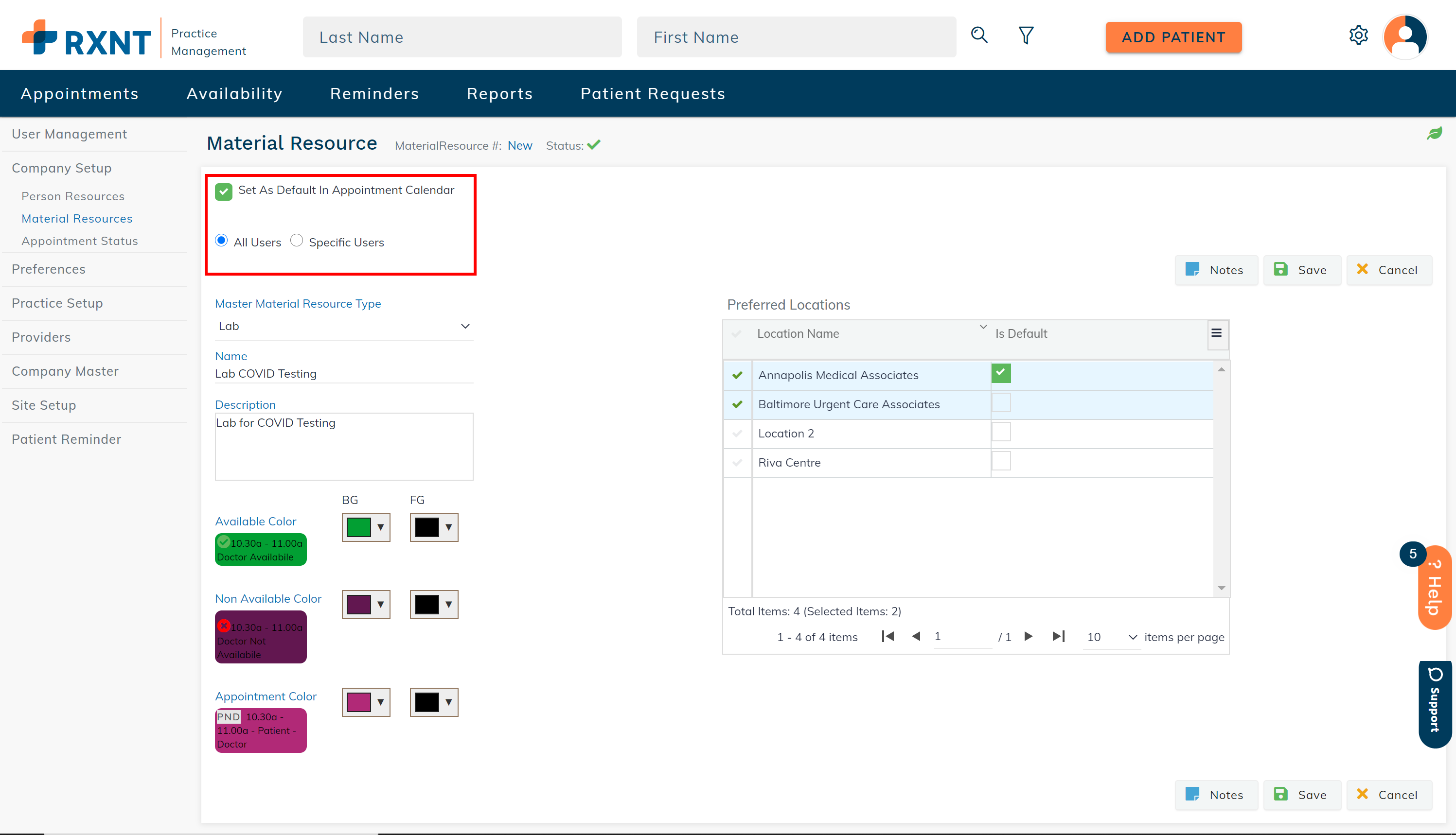 After making the changes, click Save. The doctor group will now be associated with the newly added material resource.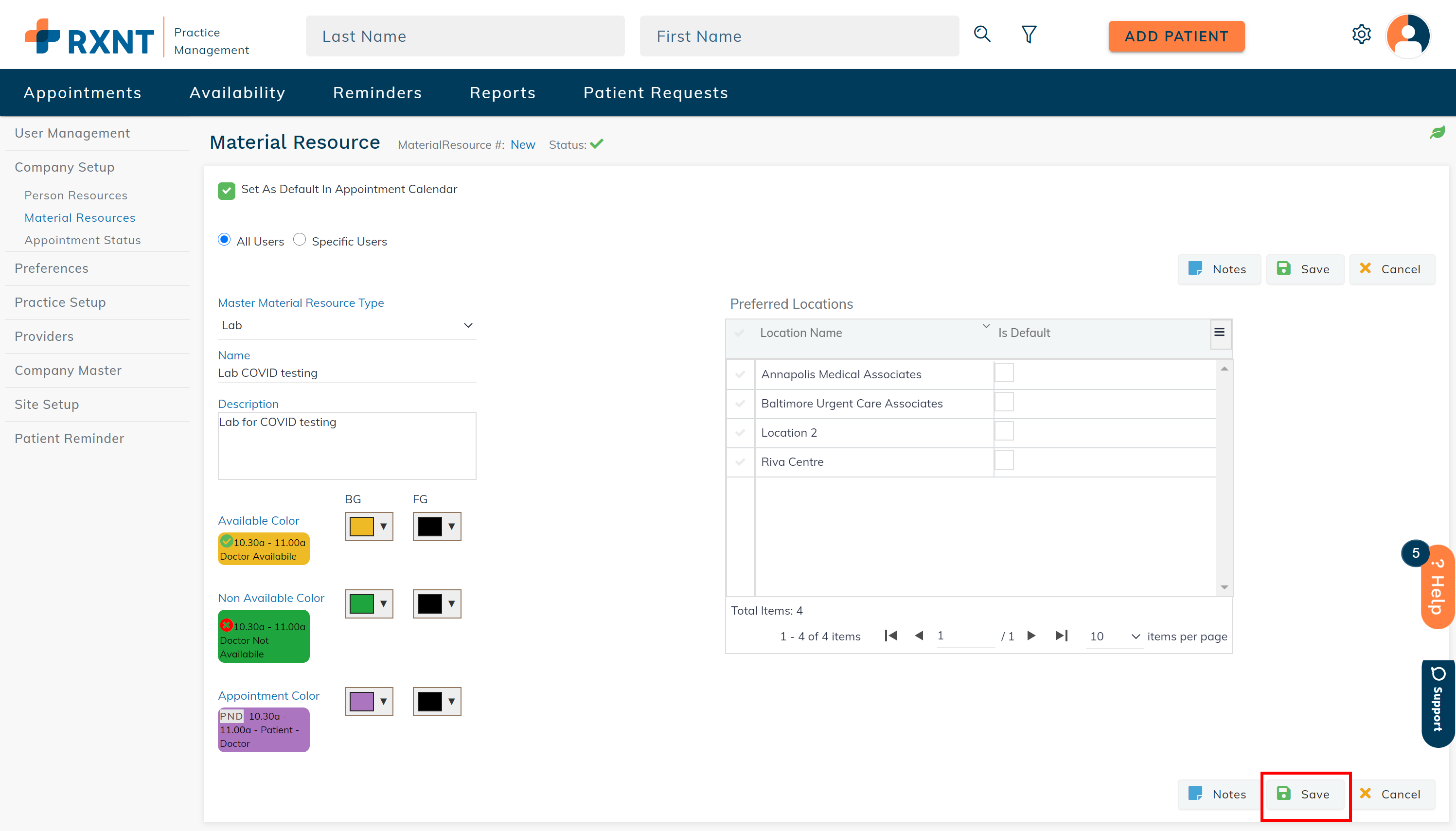 The order in which the material resource is displayed on the appointment and availability calendars can be adjusted and then the sequence saved. This can be done by selecting directional arrows.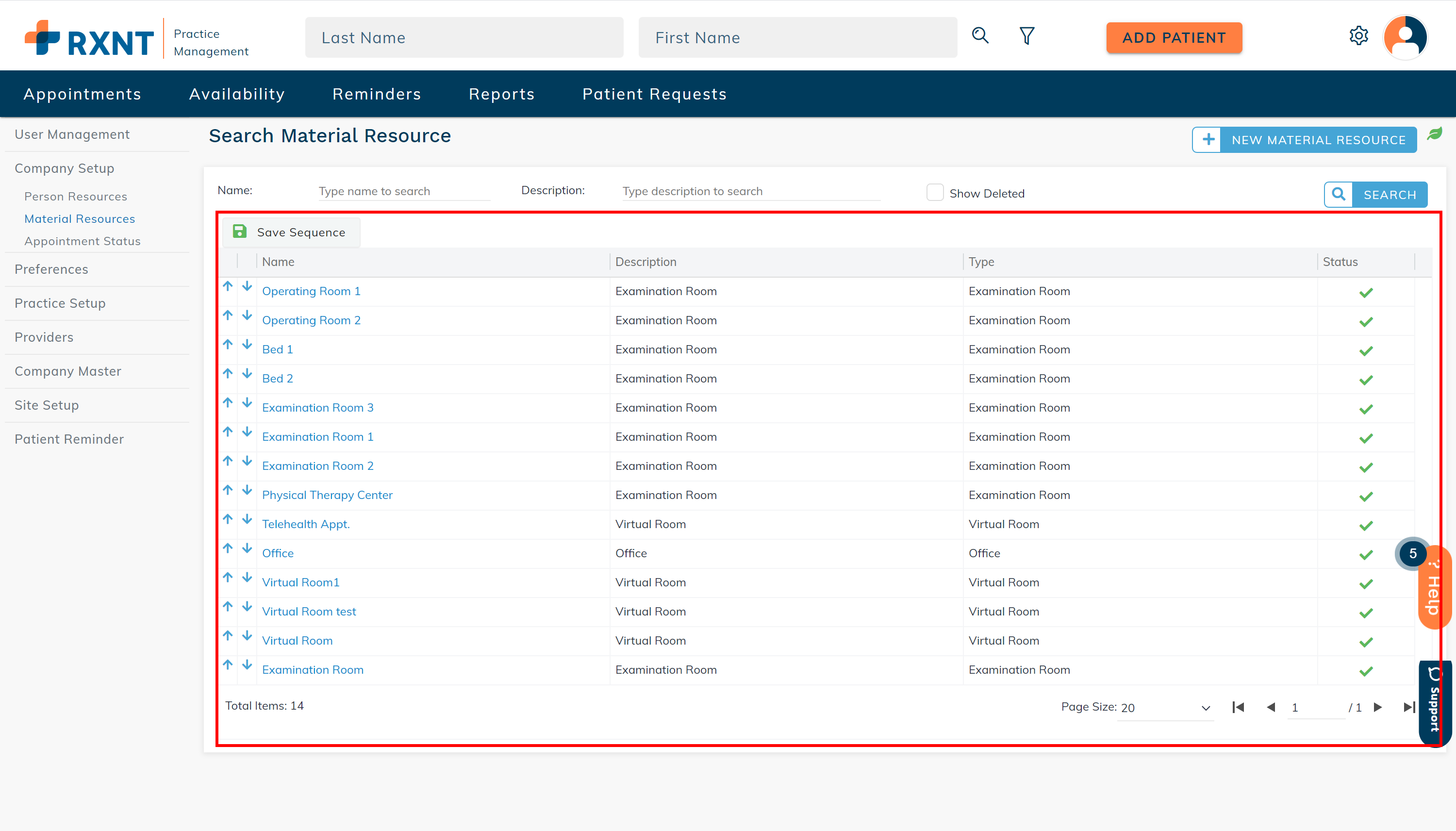 Still, need help? Contact us!
Have a great idea? Tell us about it!