Accessing a patient's vitals and charting records history
Click Vitals and Charting within their Patient Dashboard. On this screen, you will be able to see all of the past entered information. By clicking on the date, you can see the details that were entered.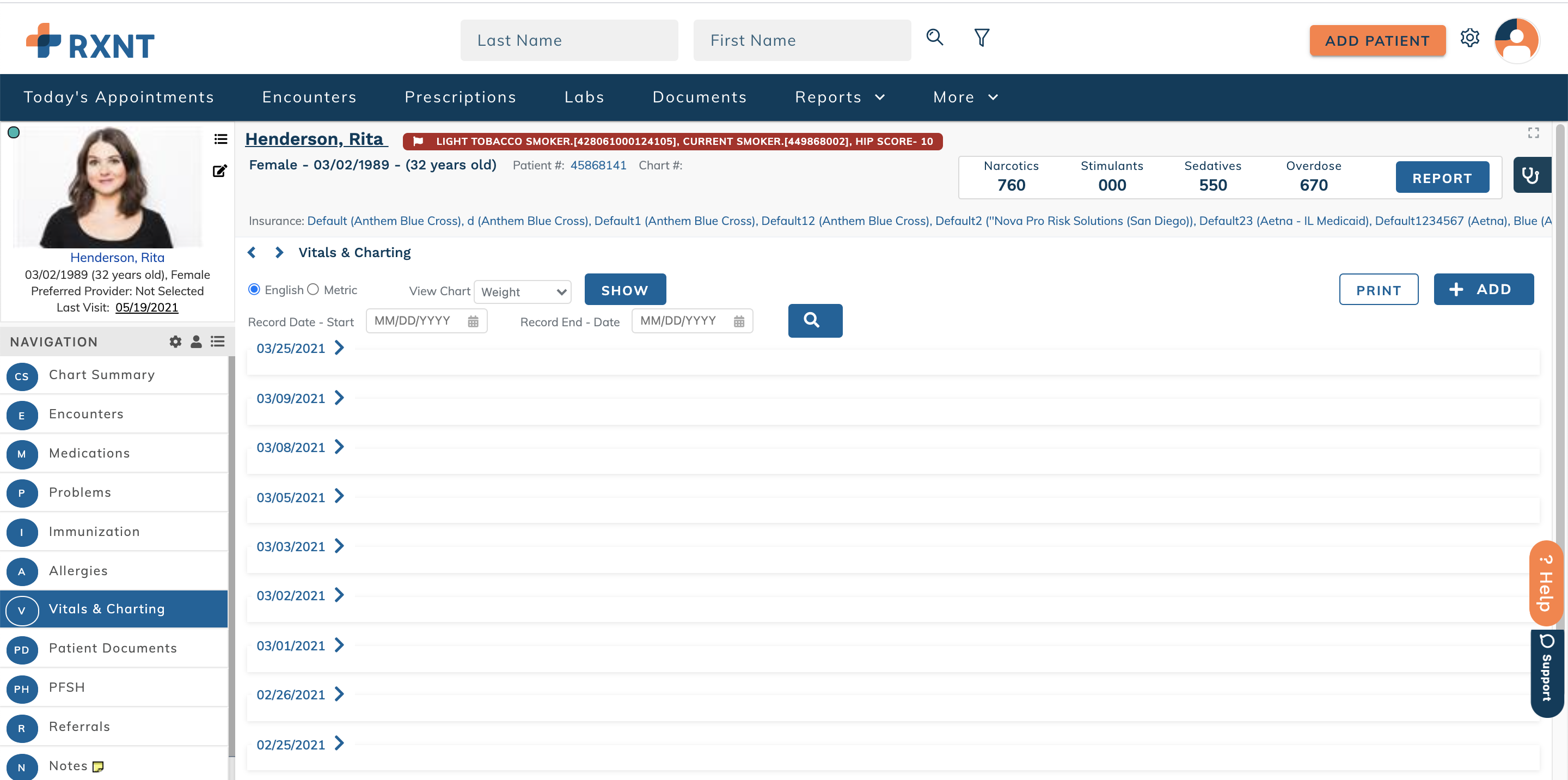 Adding new vitals and charting report
Click Add. If you are using an encounter smart form with a vitals plug-in, this information will automatically be synced to this section when the encounter is signed. Additionally, if this information is entered here, you can click Update on the encounter to have the information sync.
Viewing charting
Click the View Chart drop-down in order to select the correct chart you wish to view. Click Show.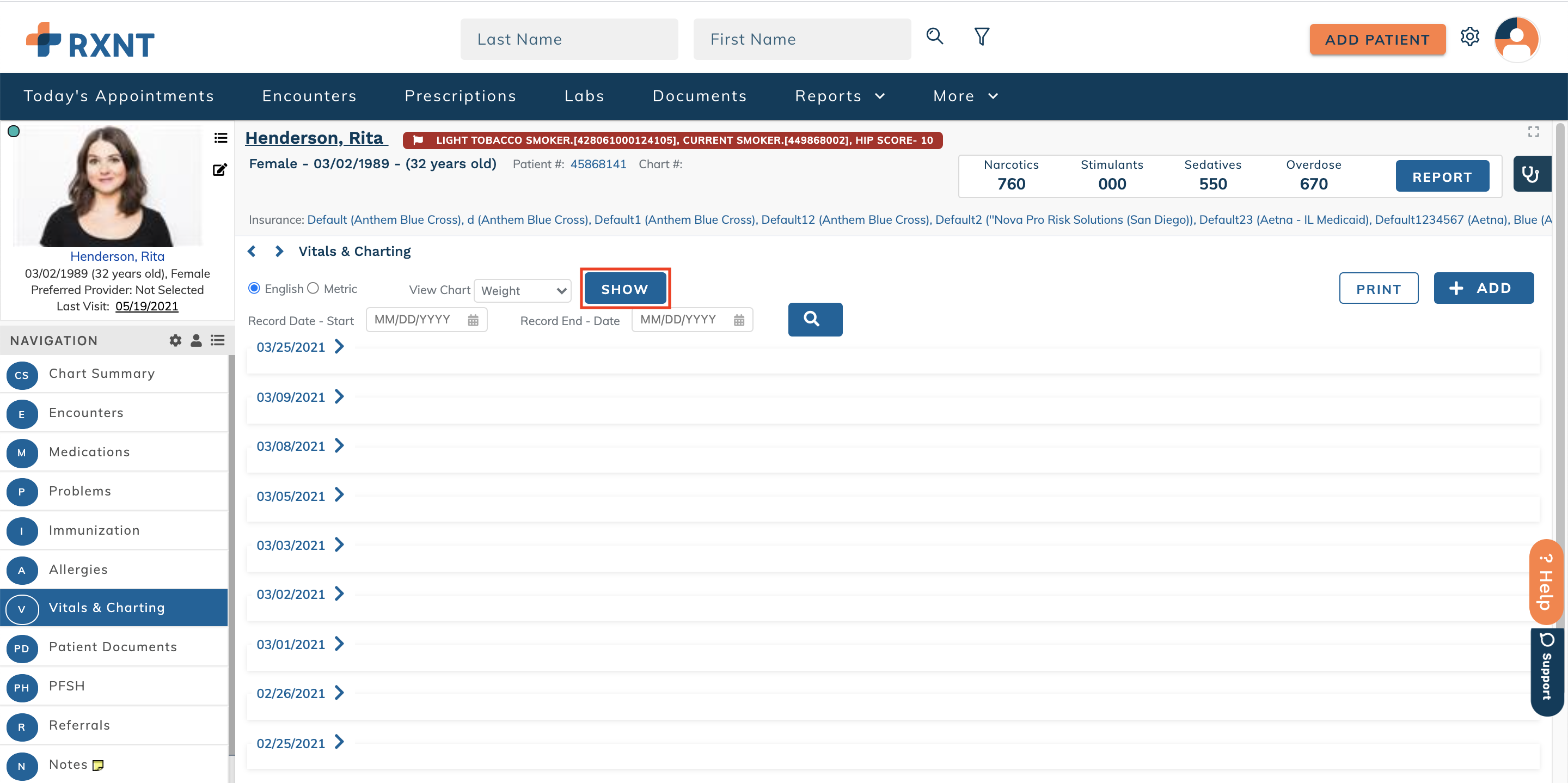 Below are the options you have to select from.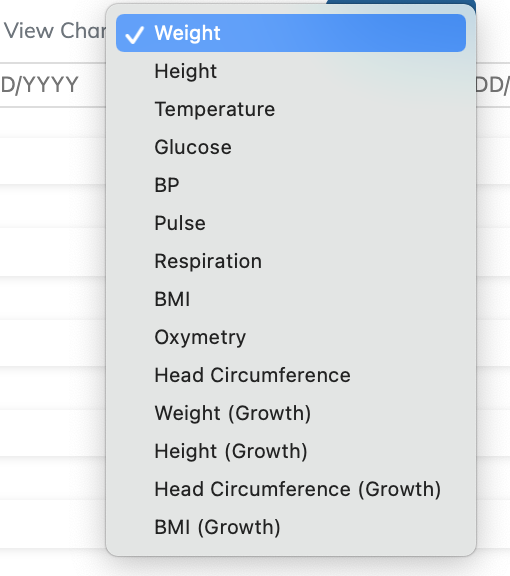 Still, need help? Contact us!
Have a great idea? Tell us about it!