RXNT allows providers all the customization they need to prescribe to their patients.
Add a new free text medication
Click Utilities.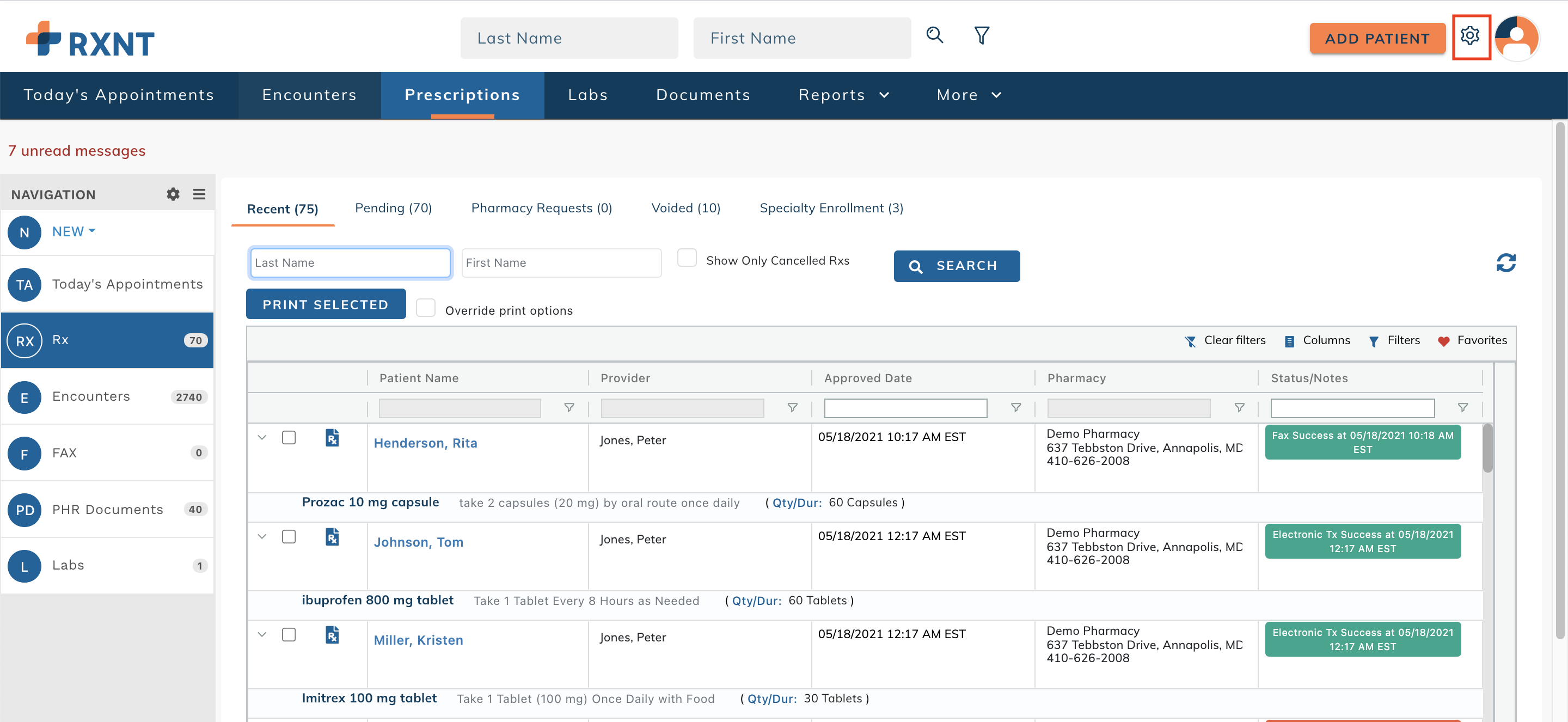 Click Medication Management.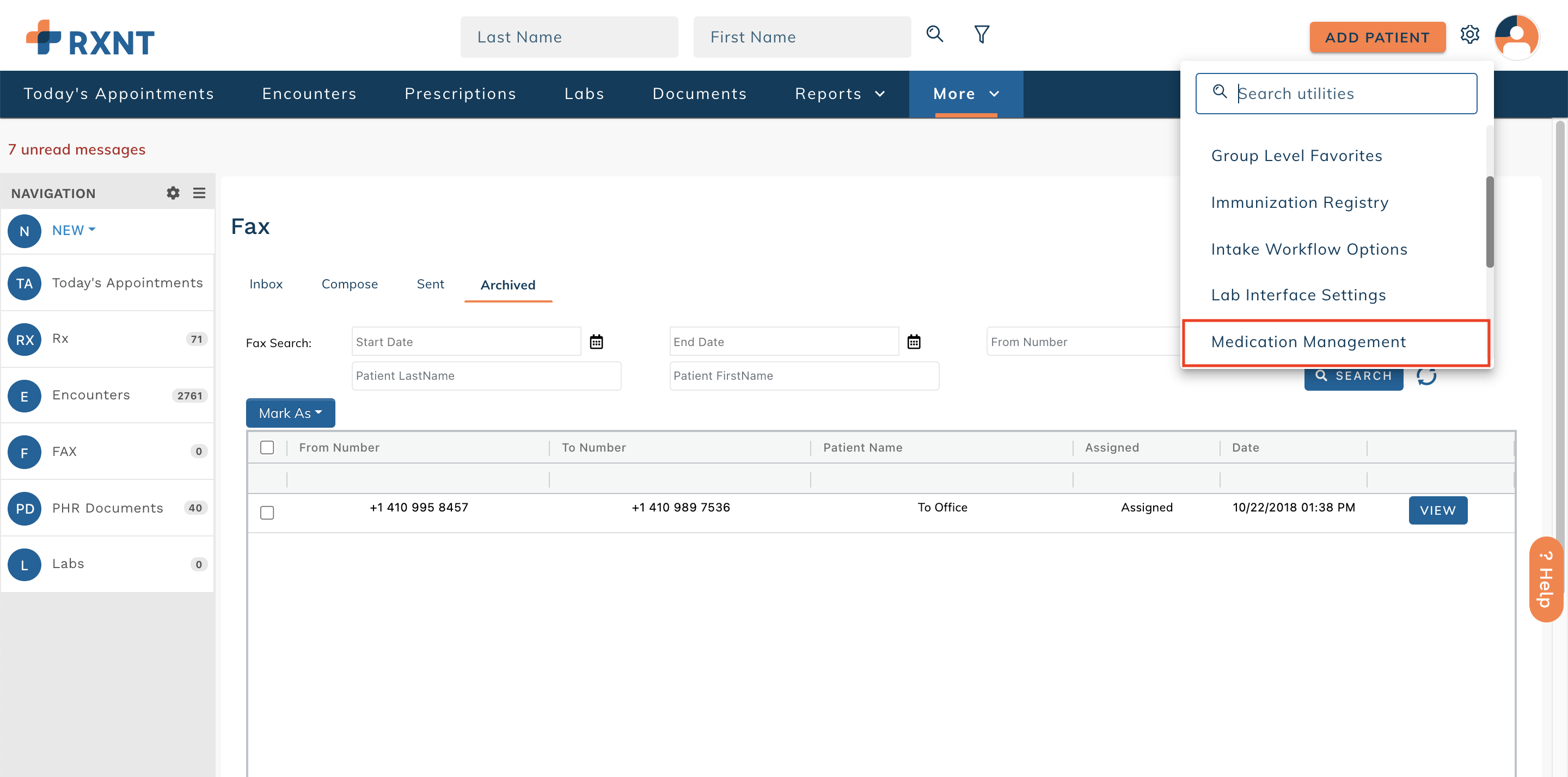 Click Add Medication.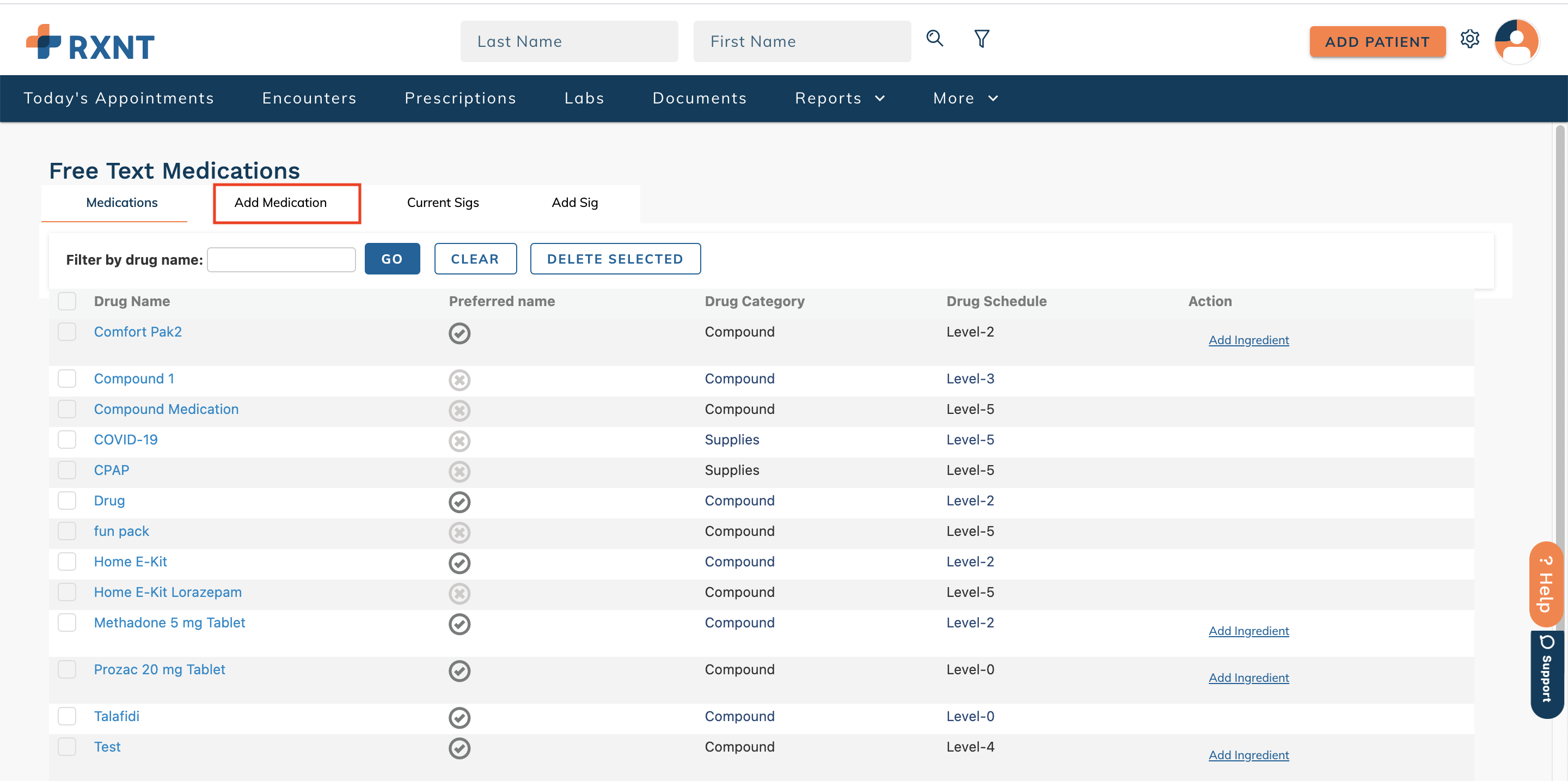 Once completed, click Add.

How to delete a free text medication
Click on the correct medication(s) you wish to delete. Once selected, click Delete Selected.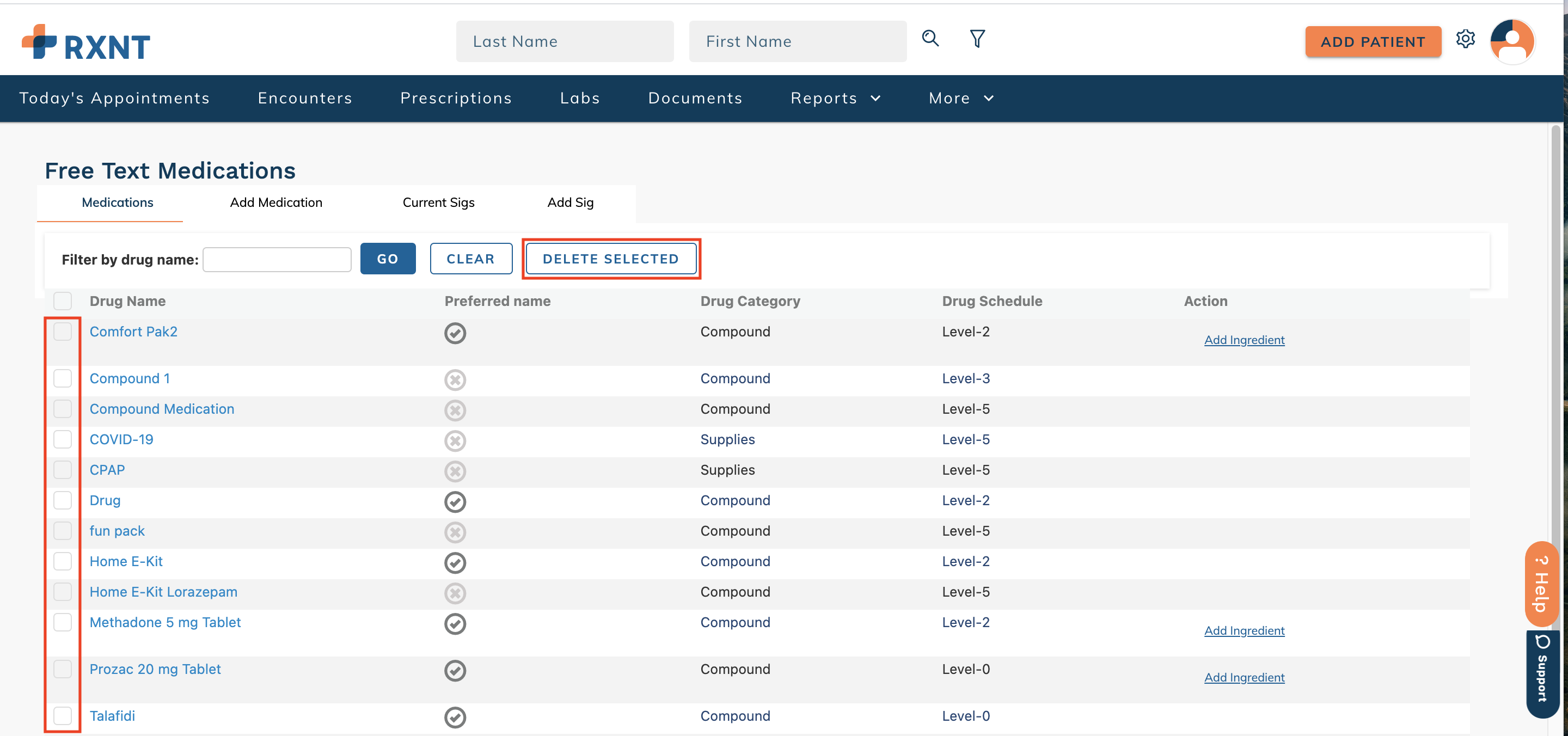 Still, need help? Contact us!
Have a great idea? Tell us about it!