Encounter Dashboard
Unsigned encounters
Clicking Encounters from the Navigation bar will default to the provider's Unsigned Encounters.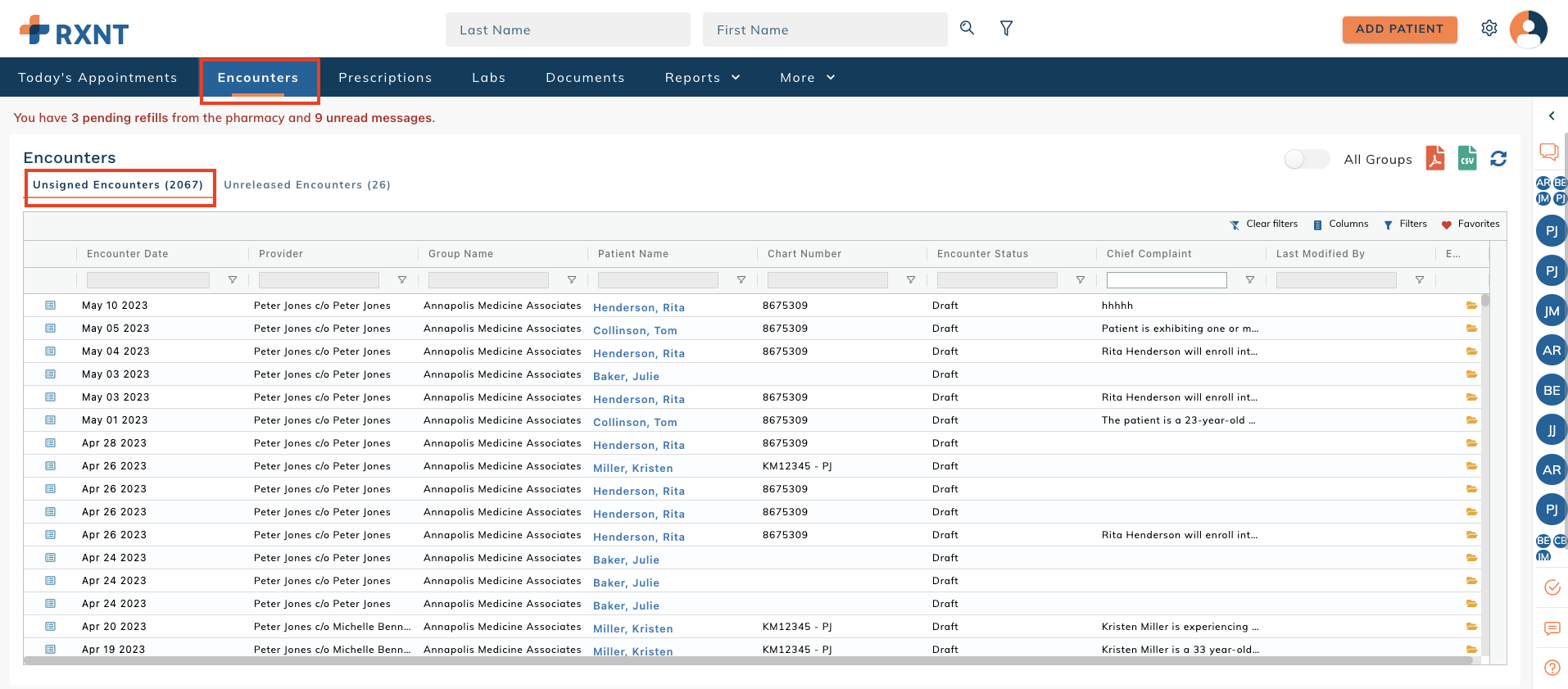 Unreleased Encounters
Click Encounters on the Navigation Tab and select Unreleased Encounters.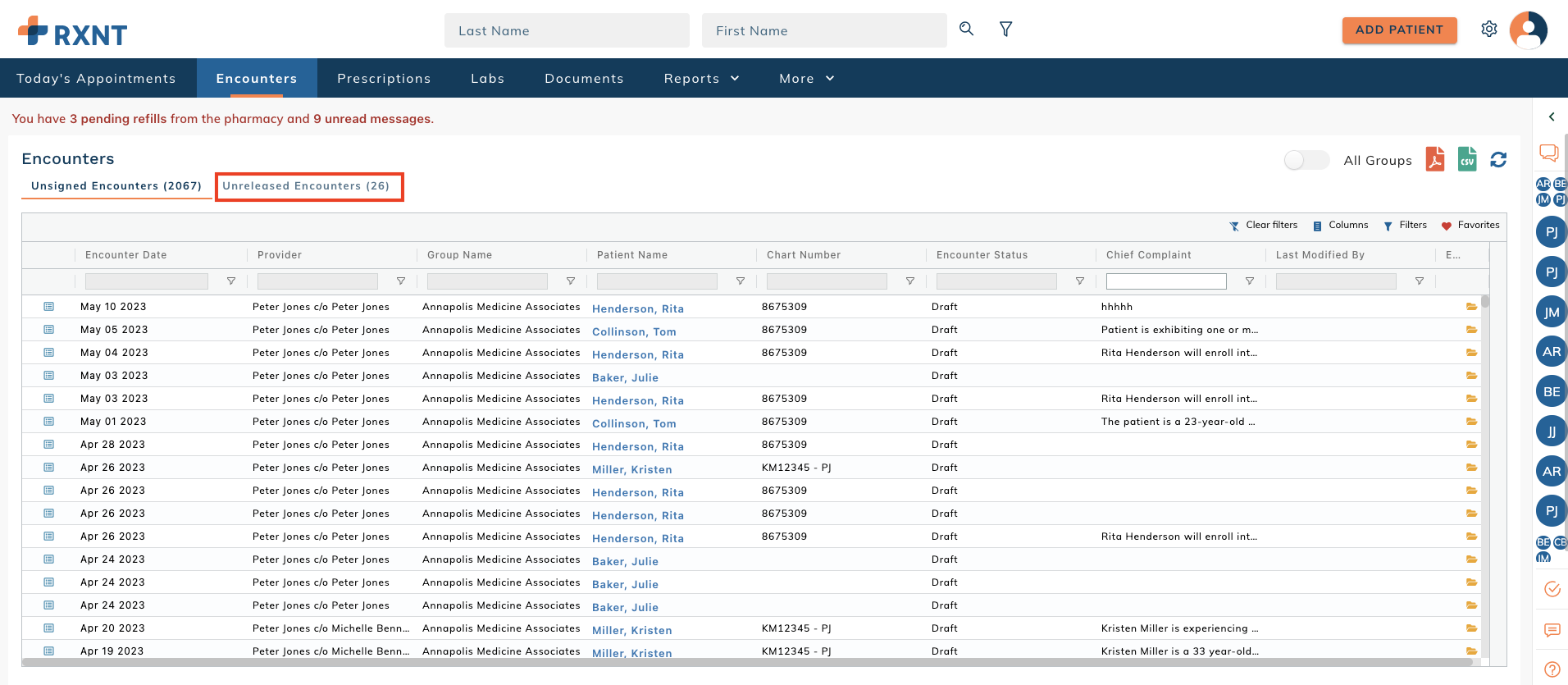 Customize your encounter dashboard
Customize a Queue of Dual Signature Encounters
Set up a favorite view on the Unsigned Encounters list for your direct reports by filtering to the appropriate Providers and encounters in the "Review" status. Use the full functionality of our RXNT Grid to set up custom views and filters. Click here to learn more about the RXNT Grid.
The All Groups toggle will save from the unsigned Encounters as part of your favorite filters. To show all locations when you select your favorite, ensure this toggle is set to on.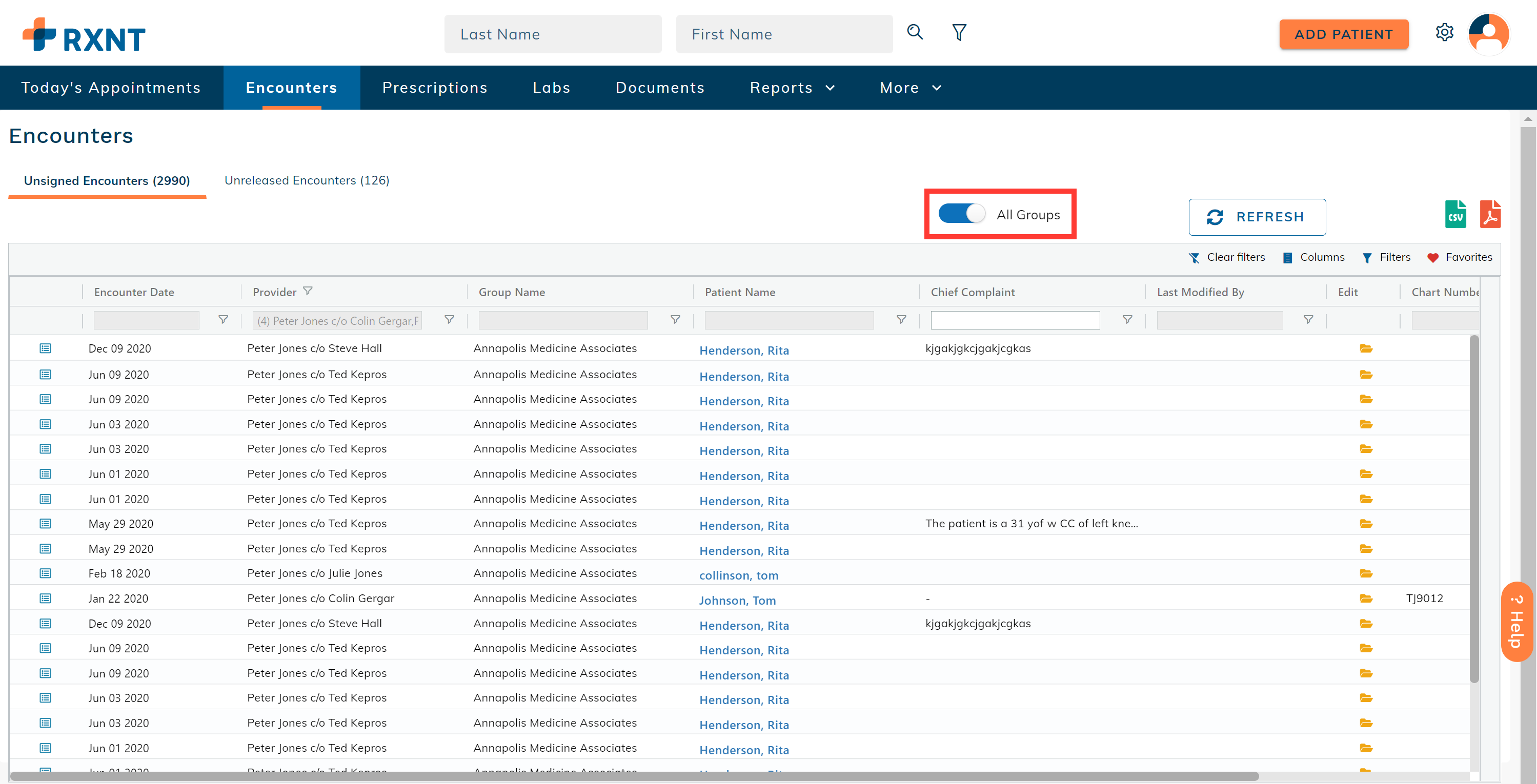 Still, need help? Contact us!
Have a great idea? Tell us about it!