Browse all coupons
Log in to the patient portal and click More in the header. Then select Coupons to see the RXNT coupon library.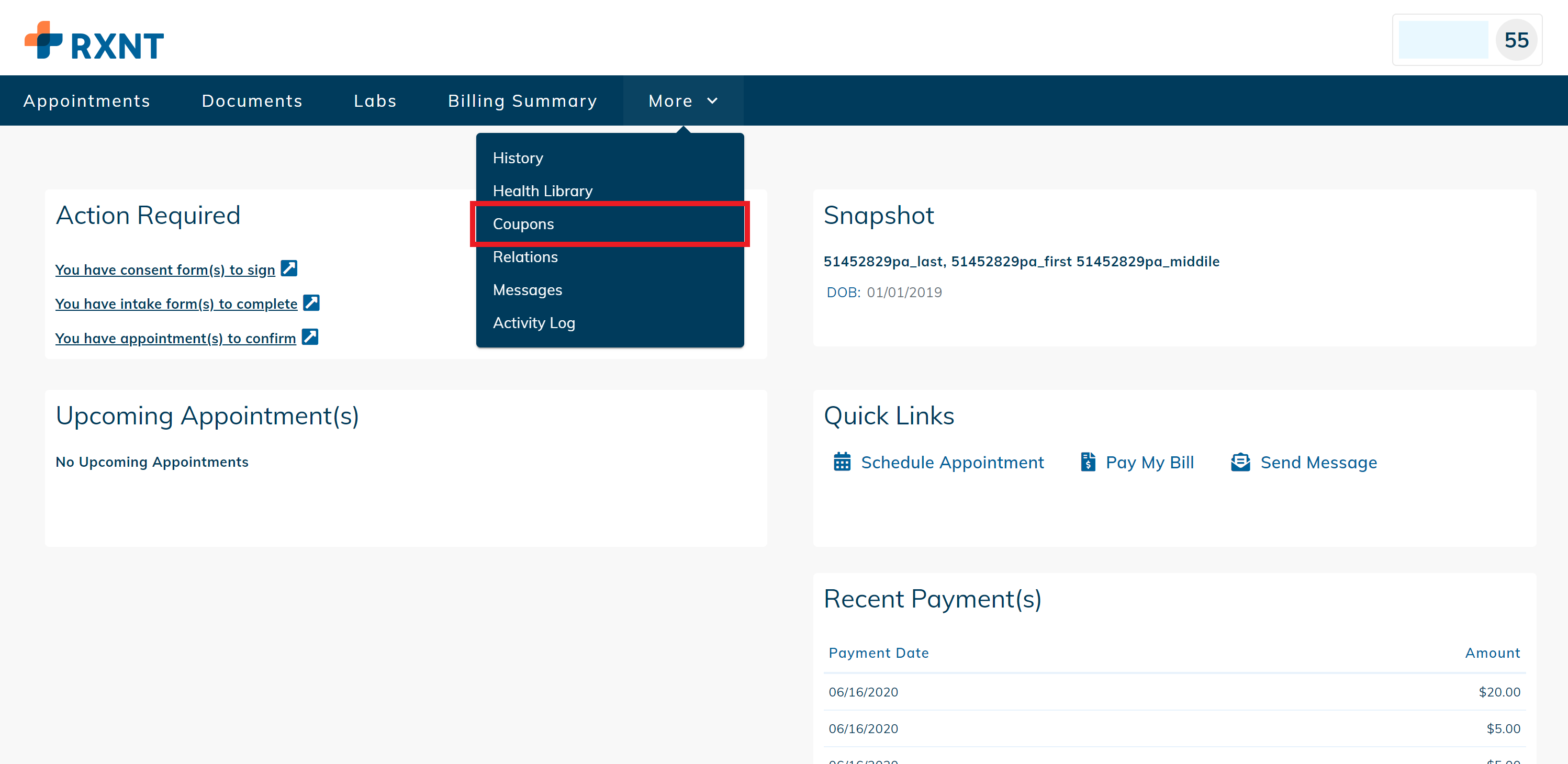 The library will include a list of all medications with available coupons, sorted alphabetically by the medication name.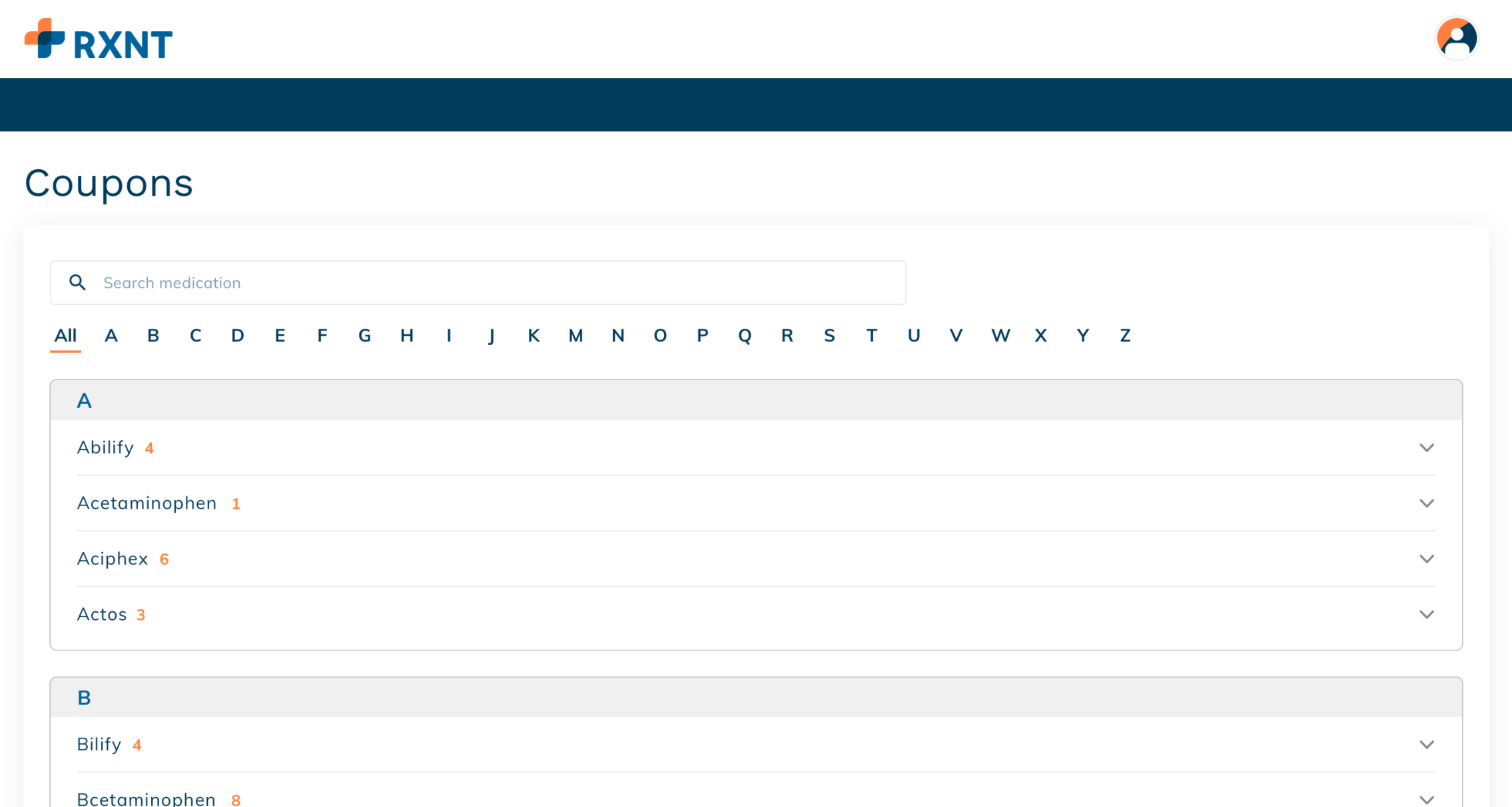 Click on a letter in the top bar to see only medications that begin with that letter.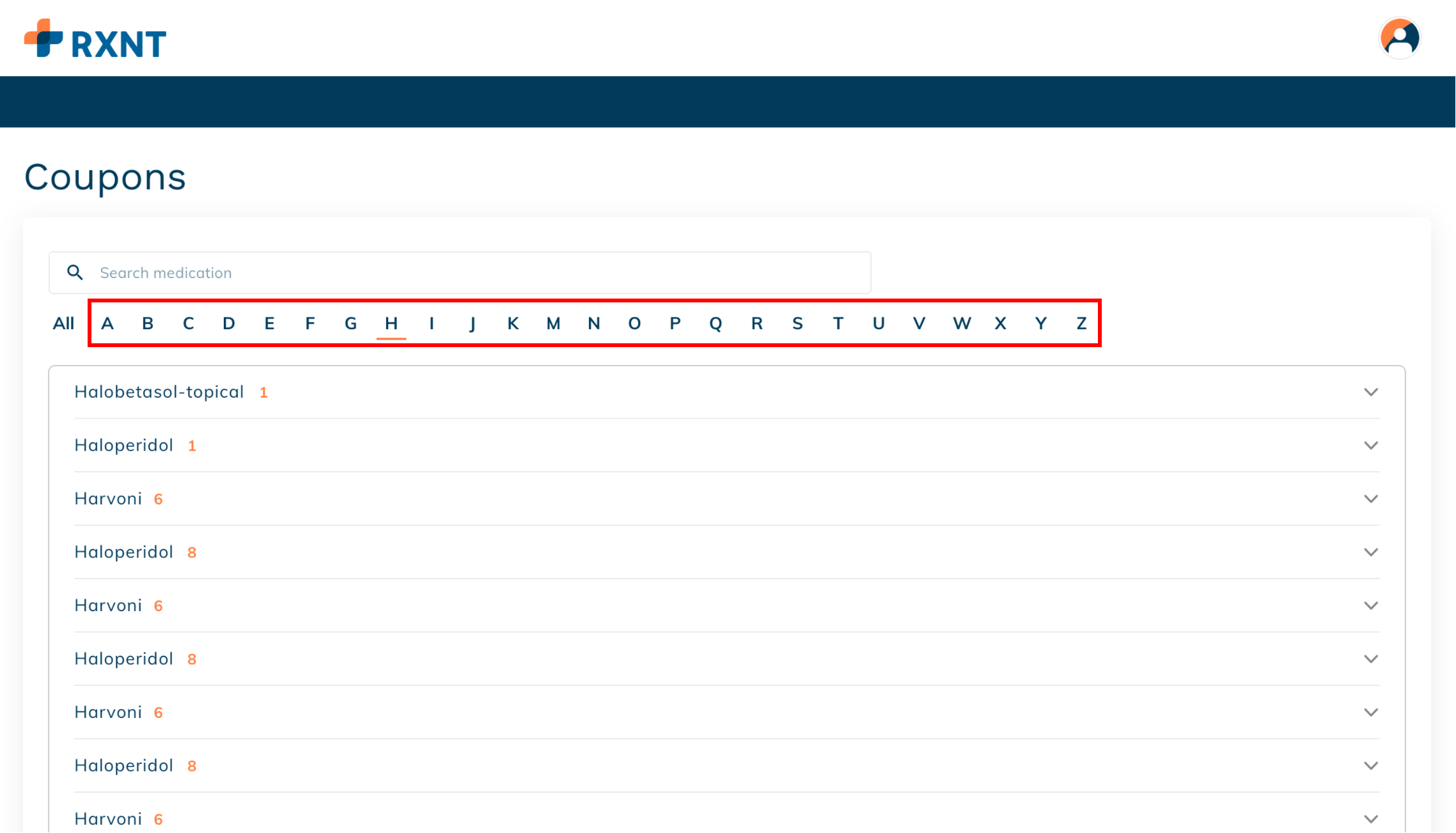 Search by medication name
Type in the search bar to find a specific medication.
If you're not sure how to spell a medication, try searching by part of the name, or use the letter bar.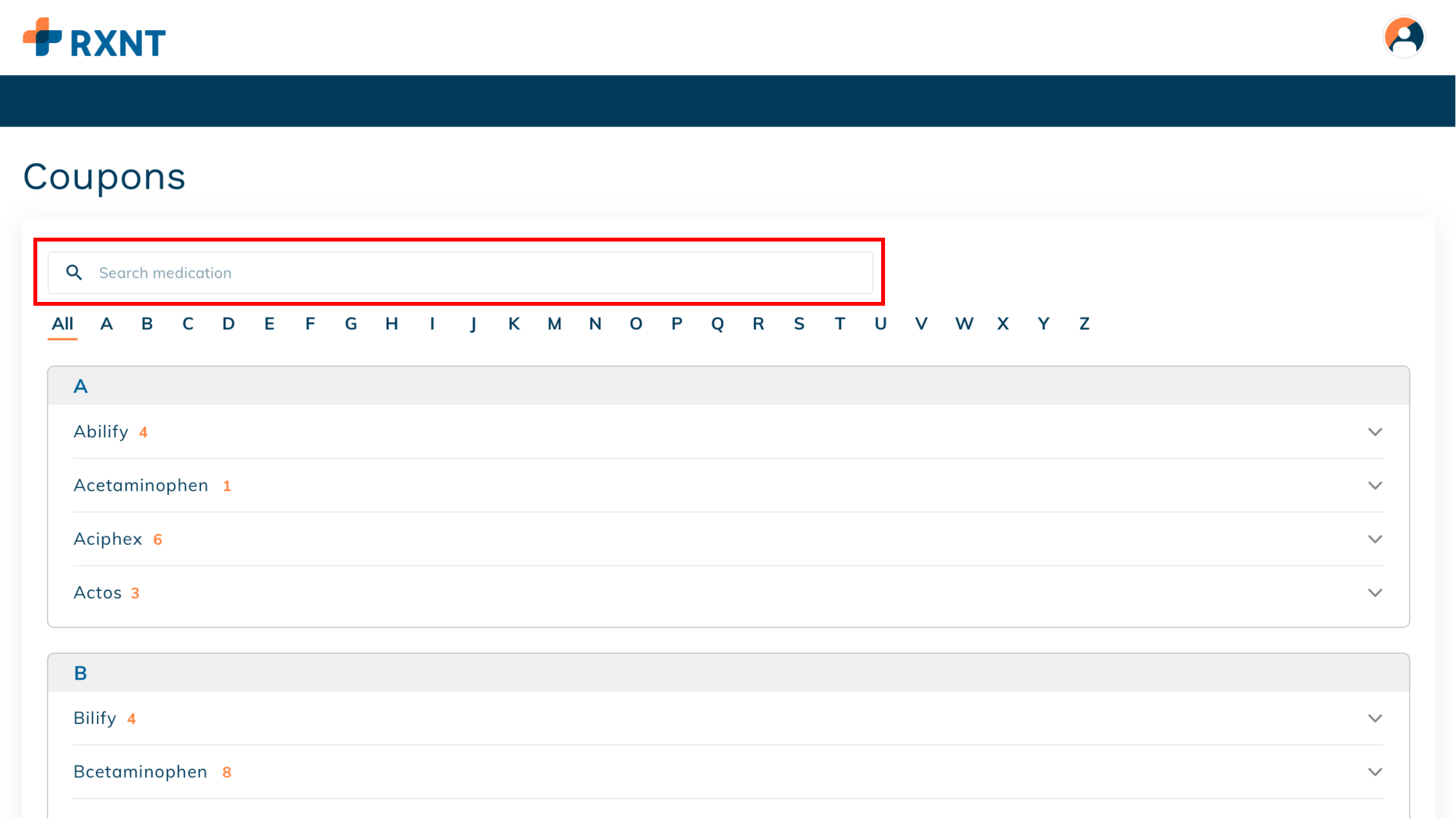 View coupon details
Click on the medication name to see what coupons are available.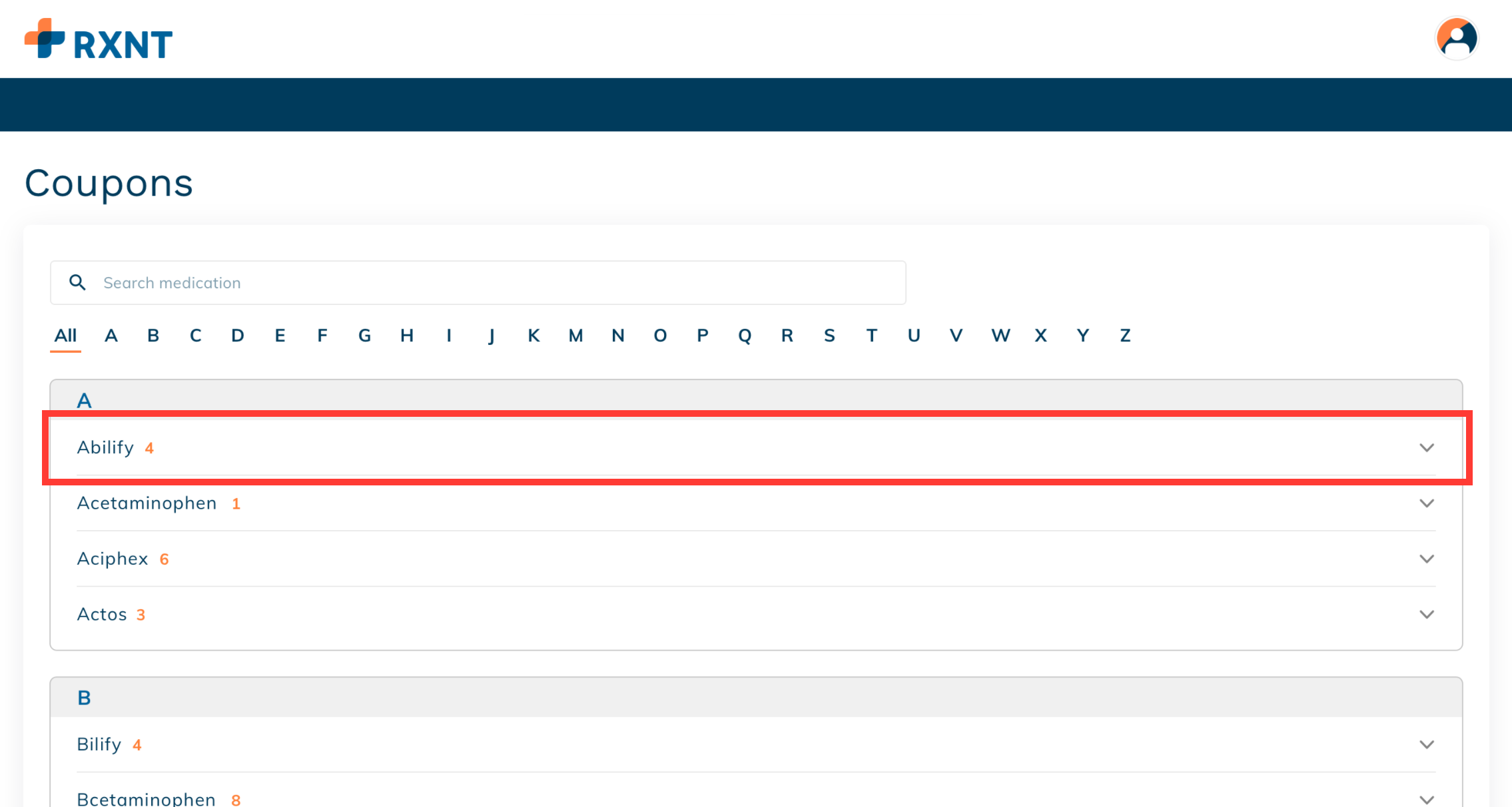 Click the coupon card to see the details.
Some coupons require activation before they can be applied at the pharmacy.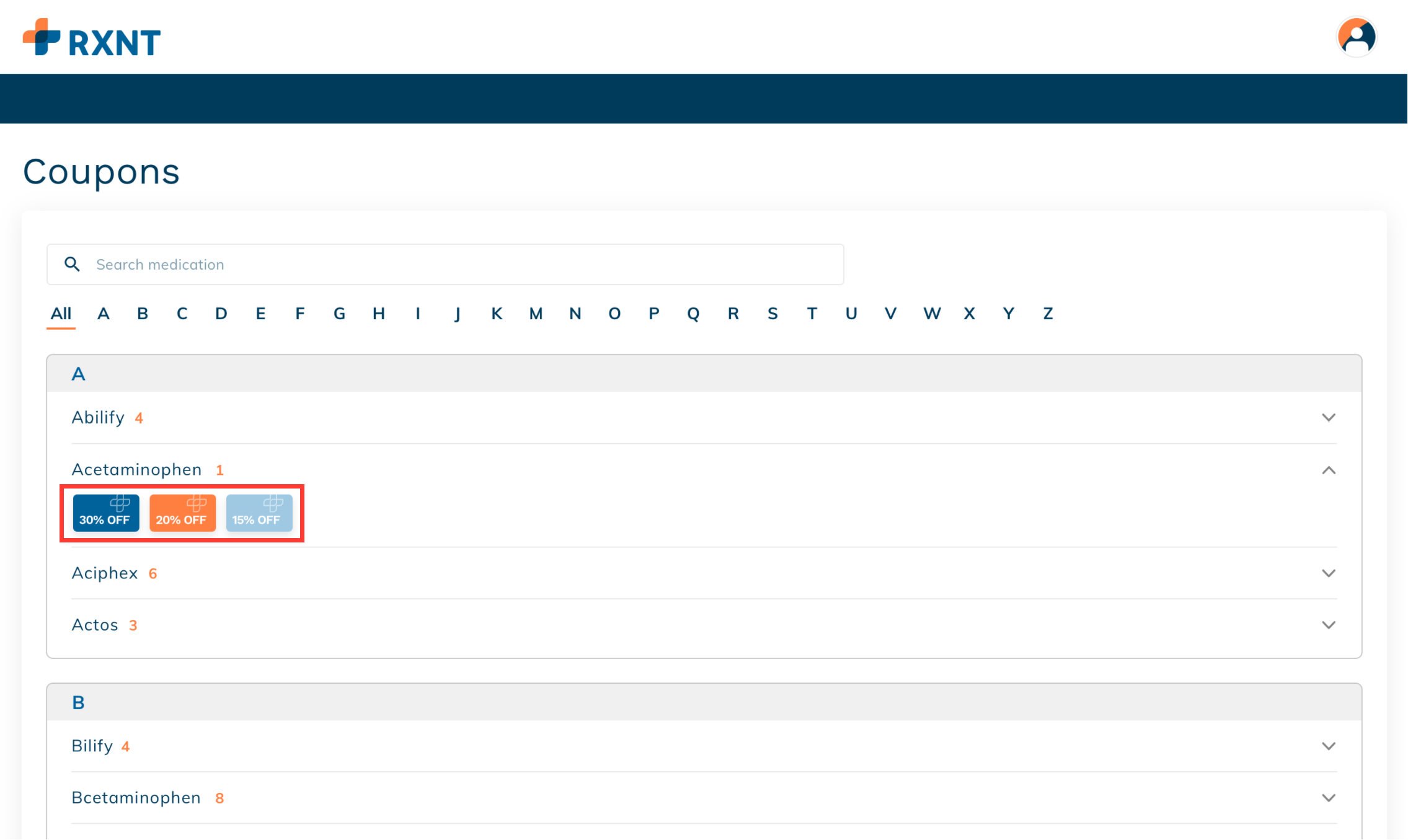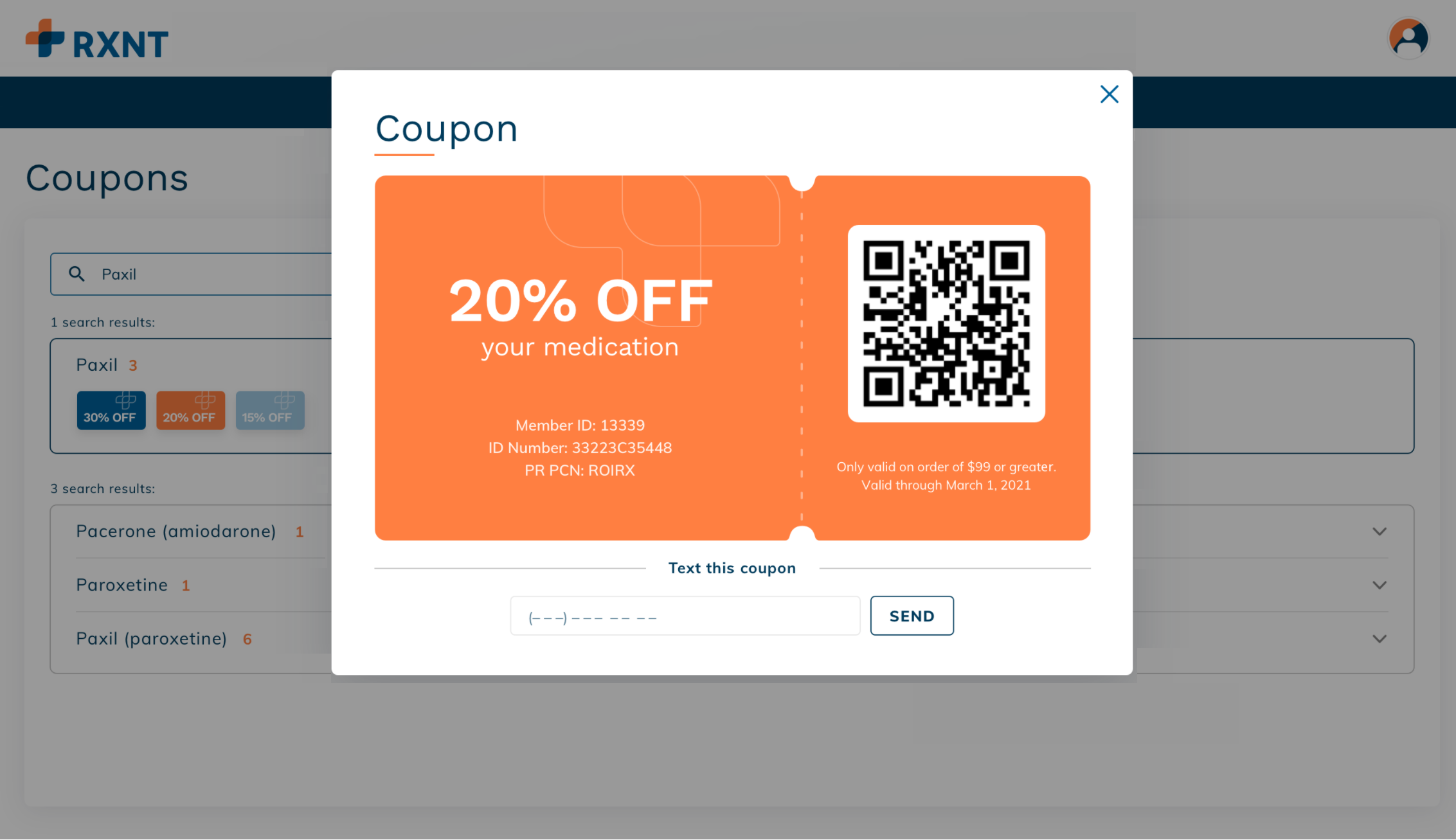 Send a coupon to your phone
Enter your cell phone number.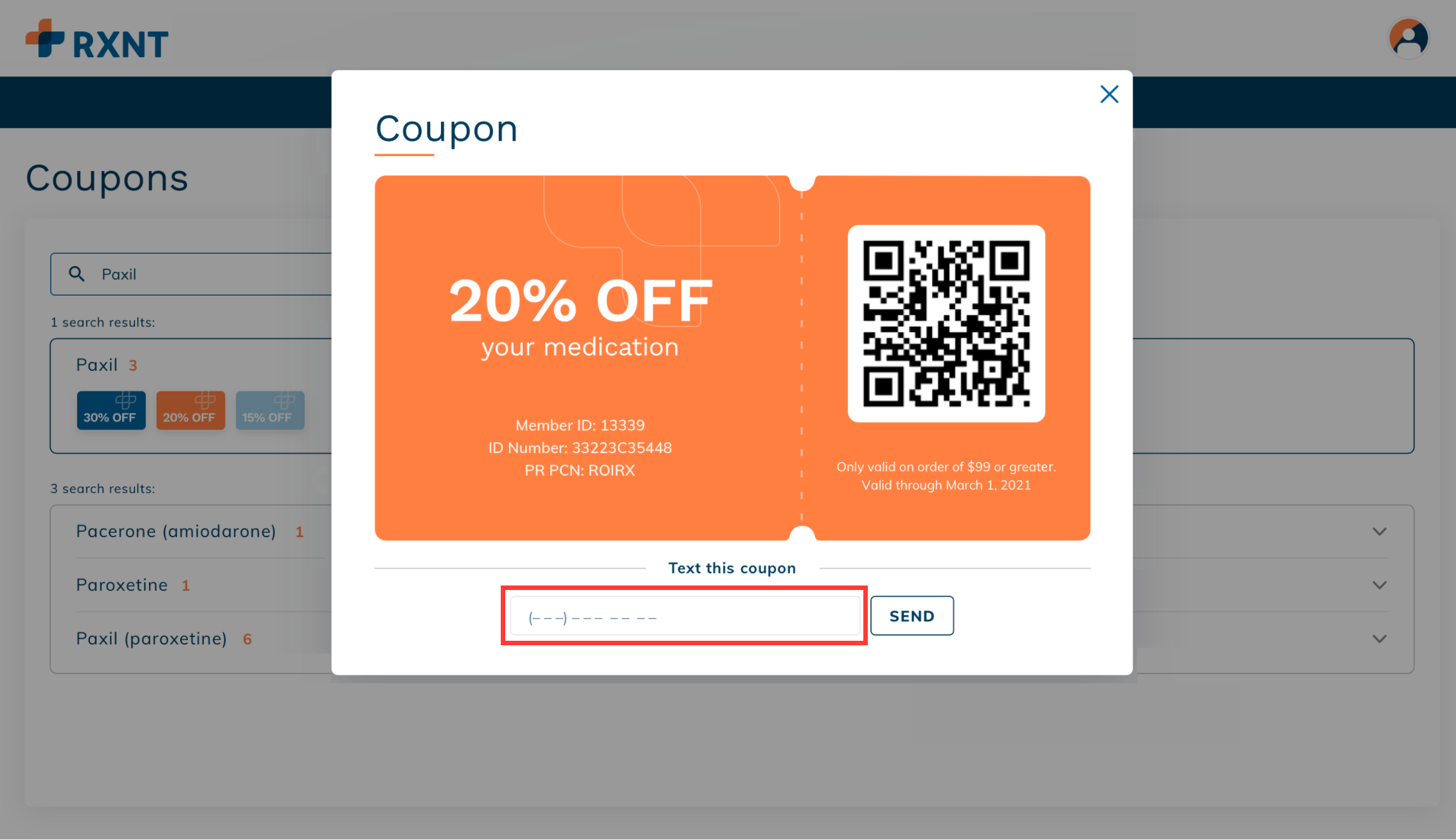 Click Send to have the coupon details texted to your phone. These details are all that's needed for the pharmacy to apply the savings!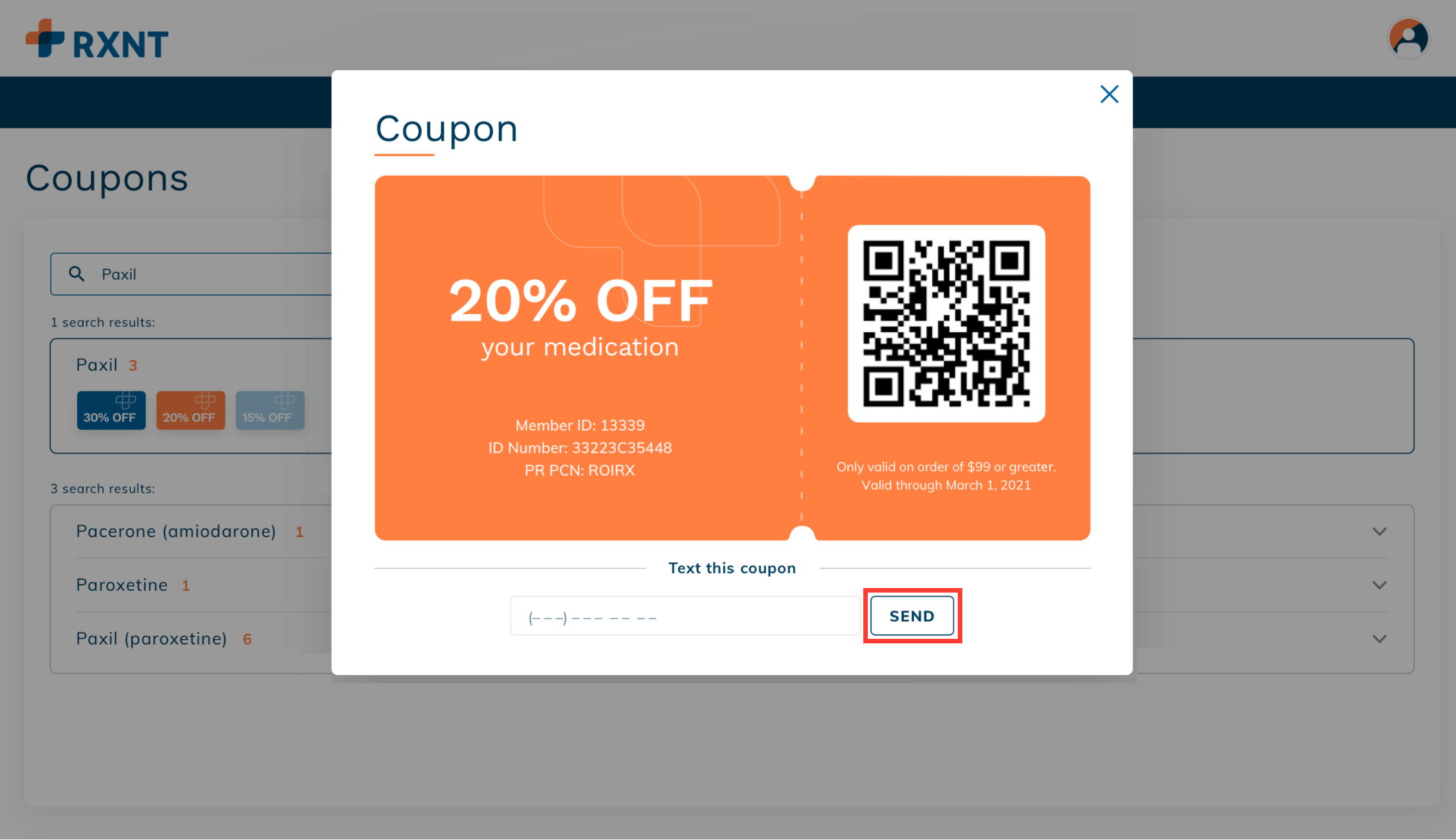 Still, need help? Contact us!
Have a great idea? Tell us about it!