Check required actions
Log in to the patient portal and check the notifications in the Action Required section. Here you will be notified if you have intake forms that need to be completed.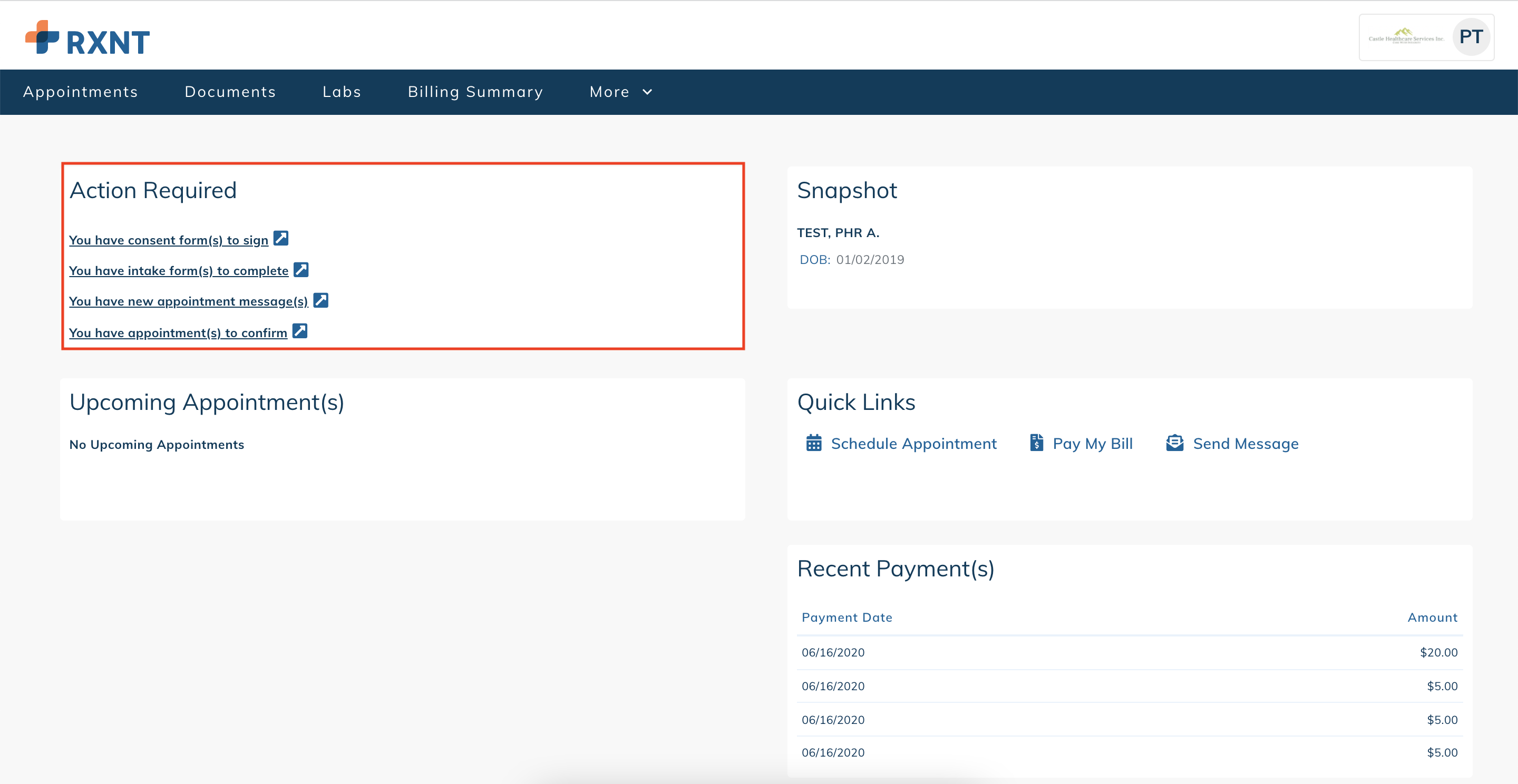 Click the link for You have intake form(s) to complete to jump directly to the intake forms section.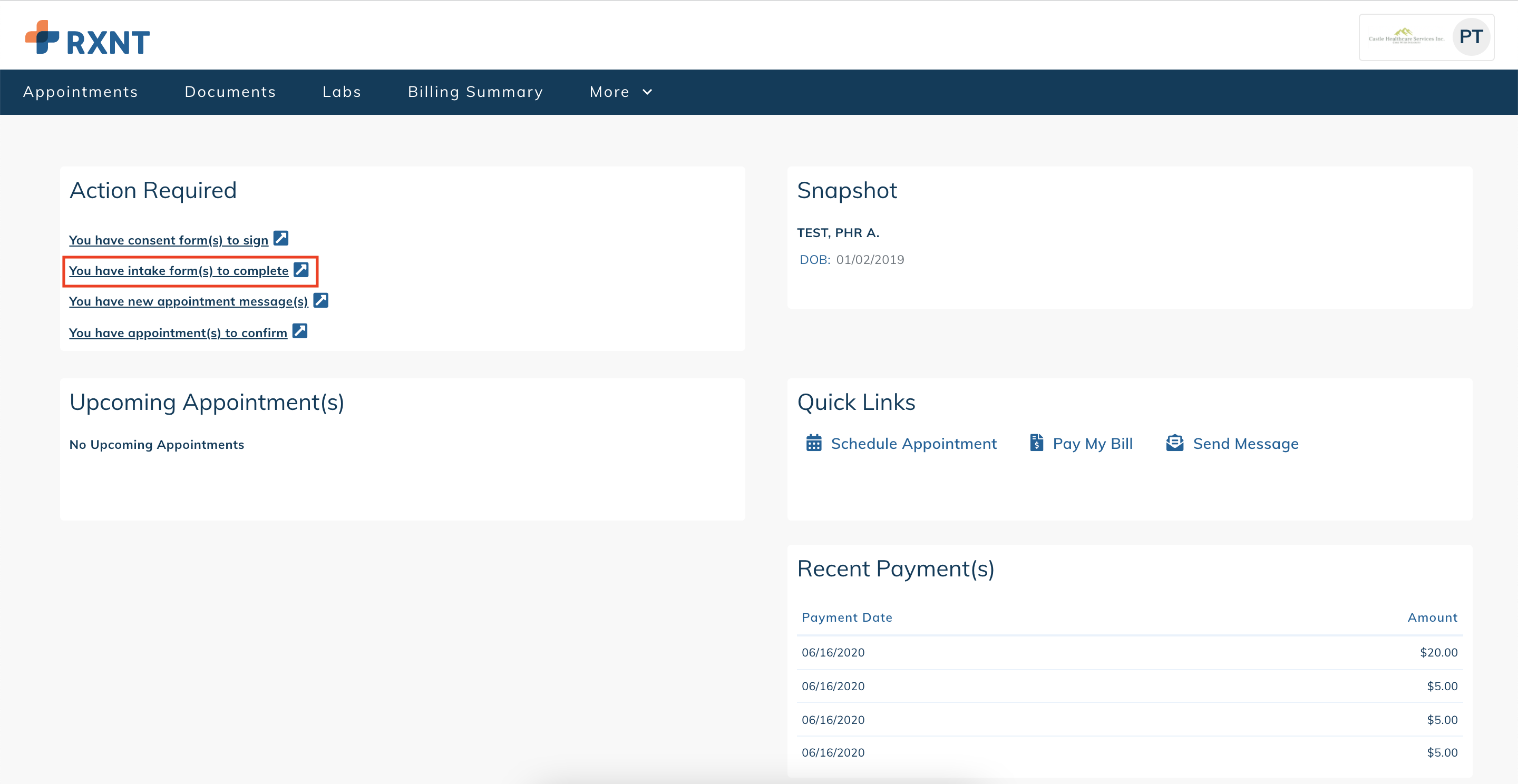 View intake forms
Click Documents in the header to see intake forms without using the quick link.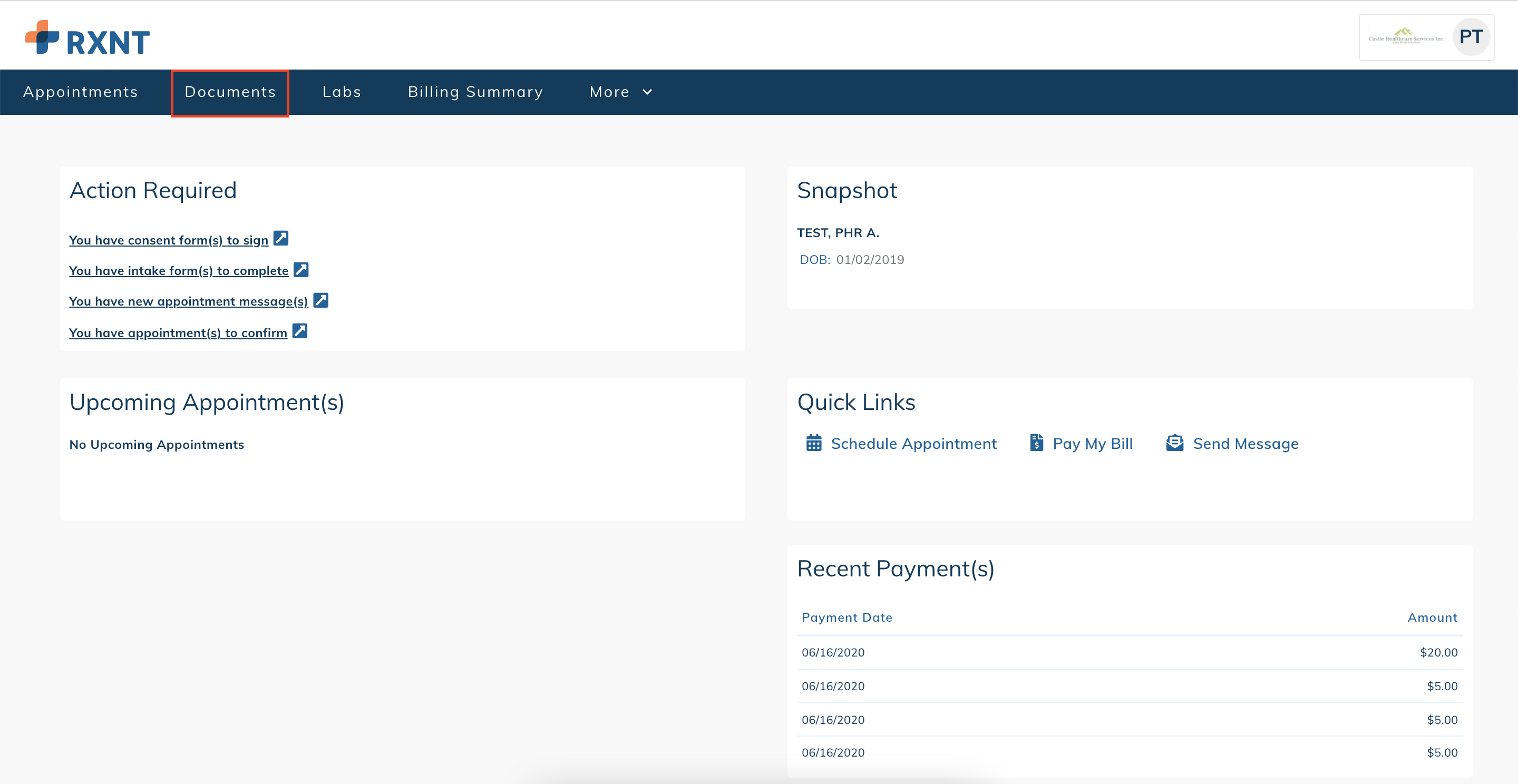 Click the Intake Forms tab.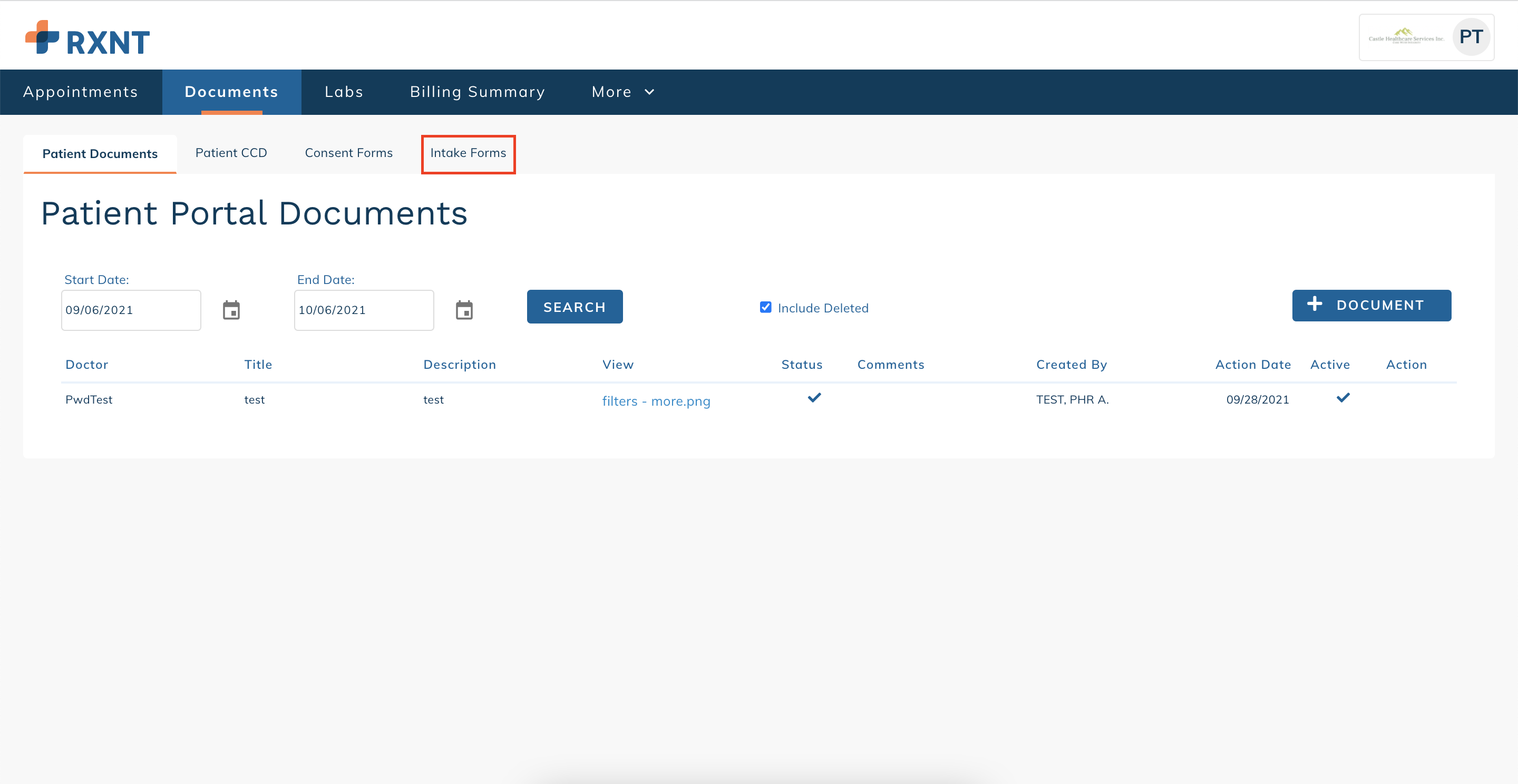 All outstanding intake forms will be shown in Requires Action.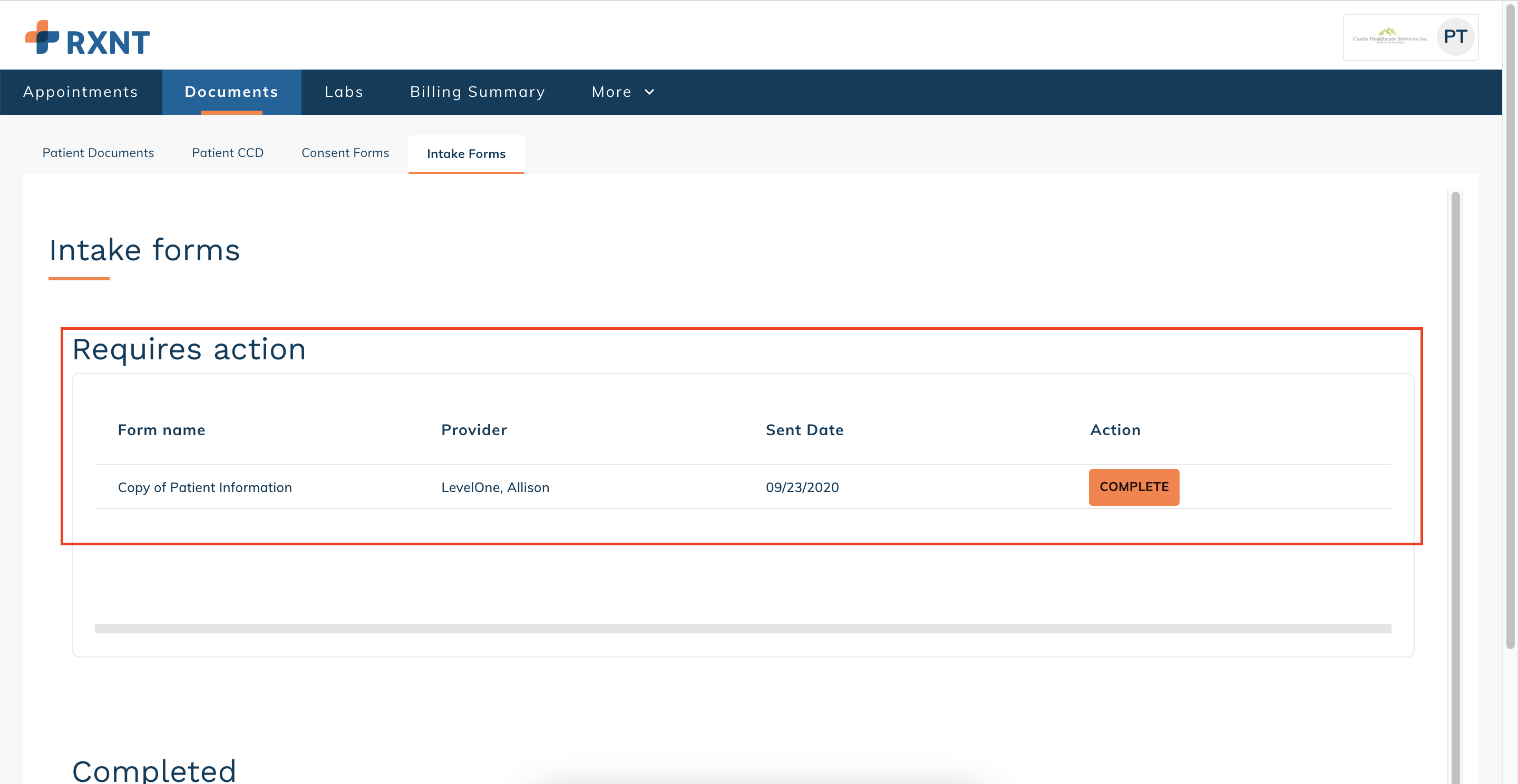 Complete form
Click Complete to the right of the form that you want to fill out.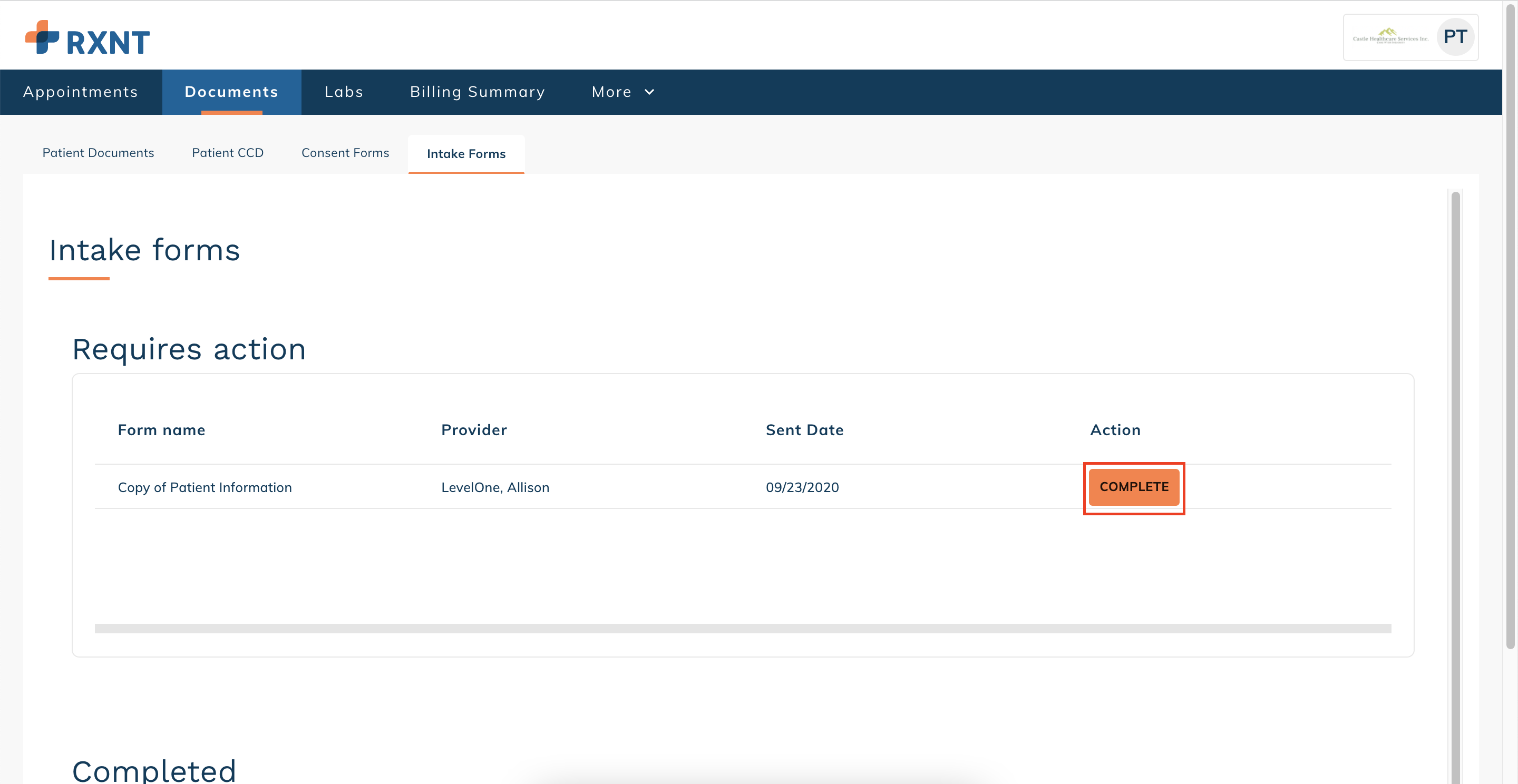 Fill in the answers to the intake form questions sent by your provider's office.
Intake forms are set up by your provider's office. If you have questions about a particular question or intake form, contact your provider directly.
Save & finish later
Click Save & Finish Later to save your responses without submitting the form. This lets you complete the intake form at a later time.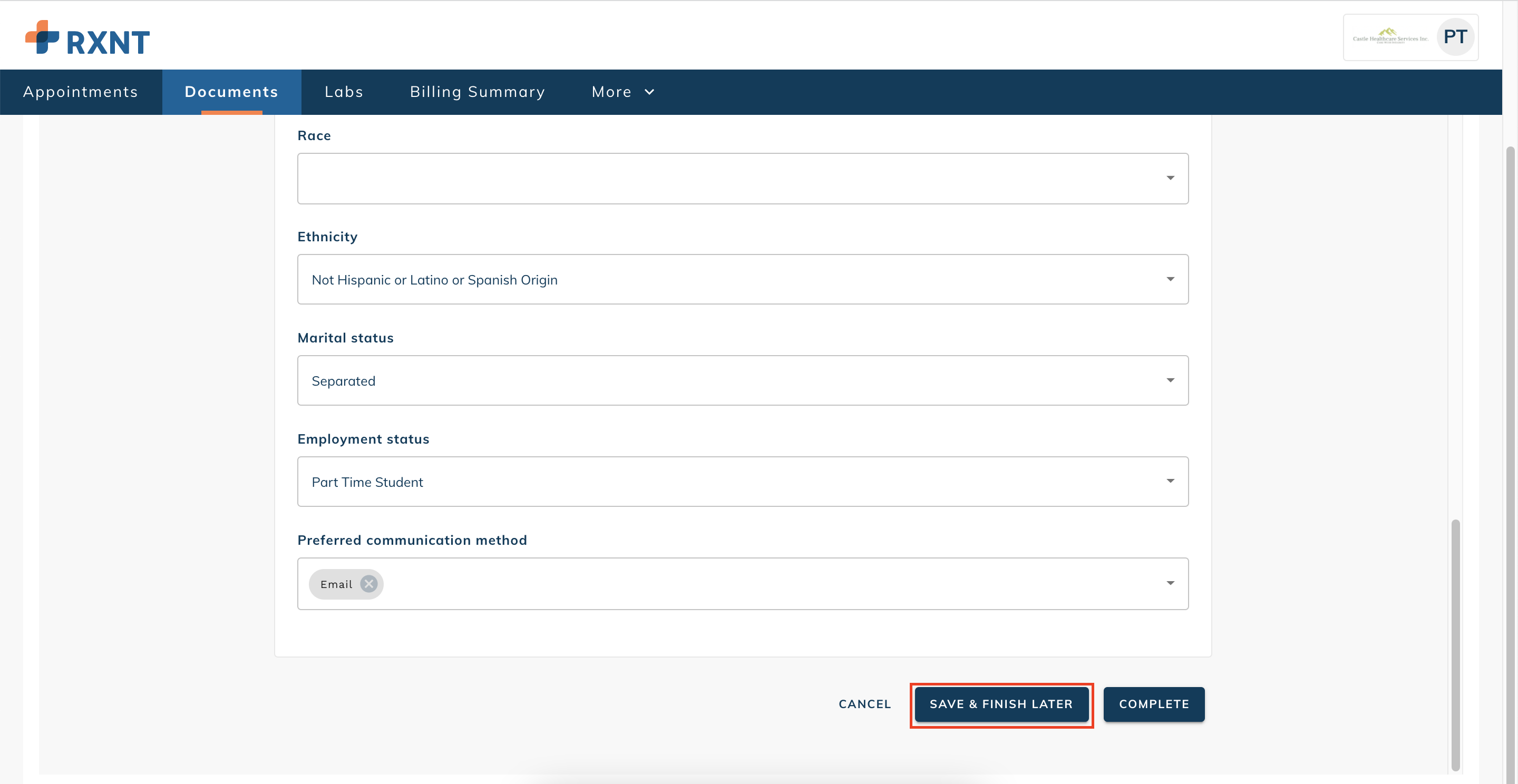 The intake form won't be sent to your provider yet, and it will still show in the Requires Action section.
Submit form
Click Complete to finish the form and send it to your provider.
Your provider will automatically be notified that you have completed this form, and it will be sent to them electronically.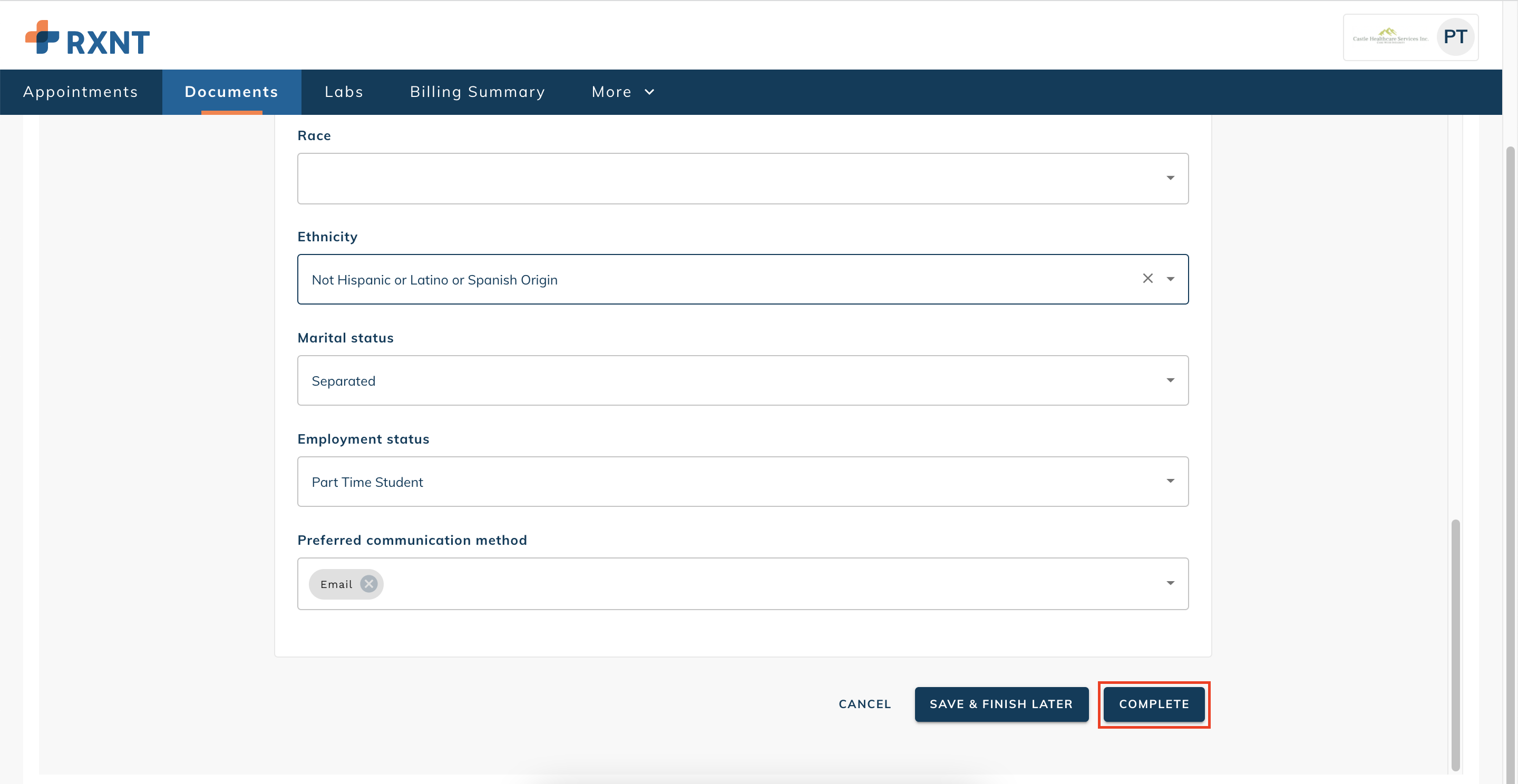 View completed forms
Submitted intake forms will show in the Completed list.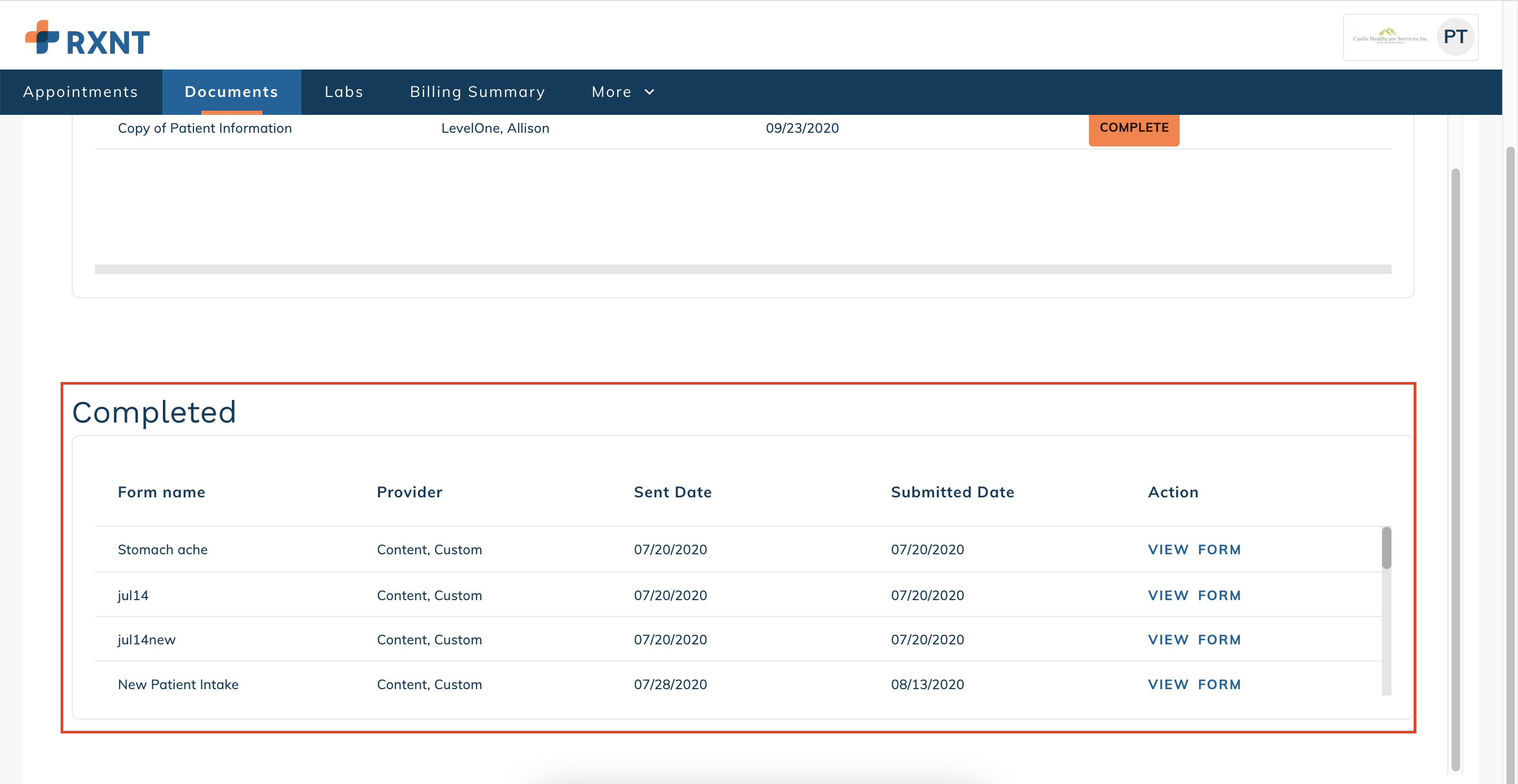 Click View Form to view or download a PDF of your completed intake form.