Not all providers use the schedule or request appointment features. What option you see in the MyRXNT app is based on what your provider's office has chosen to set up.
Appointment requests and scheduling are done from the appointments list. Click here to learn how to access the appointments section.
Request an appointment
Add appointment details
Tap Request Appointment at the bottom of the appointments list.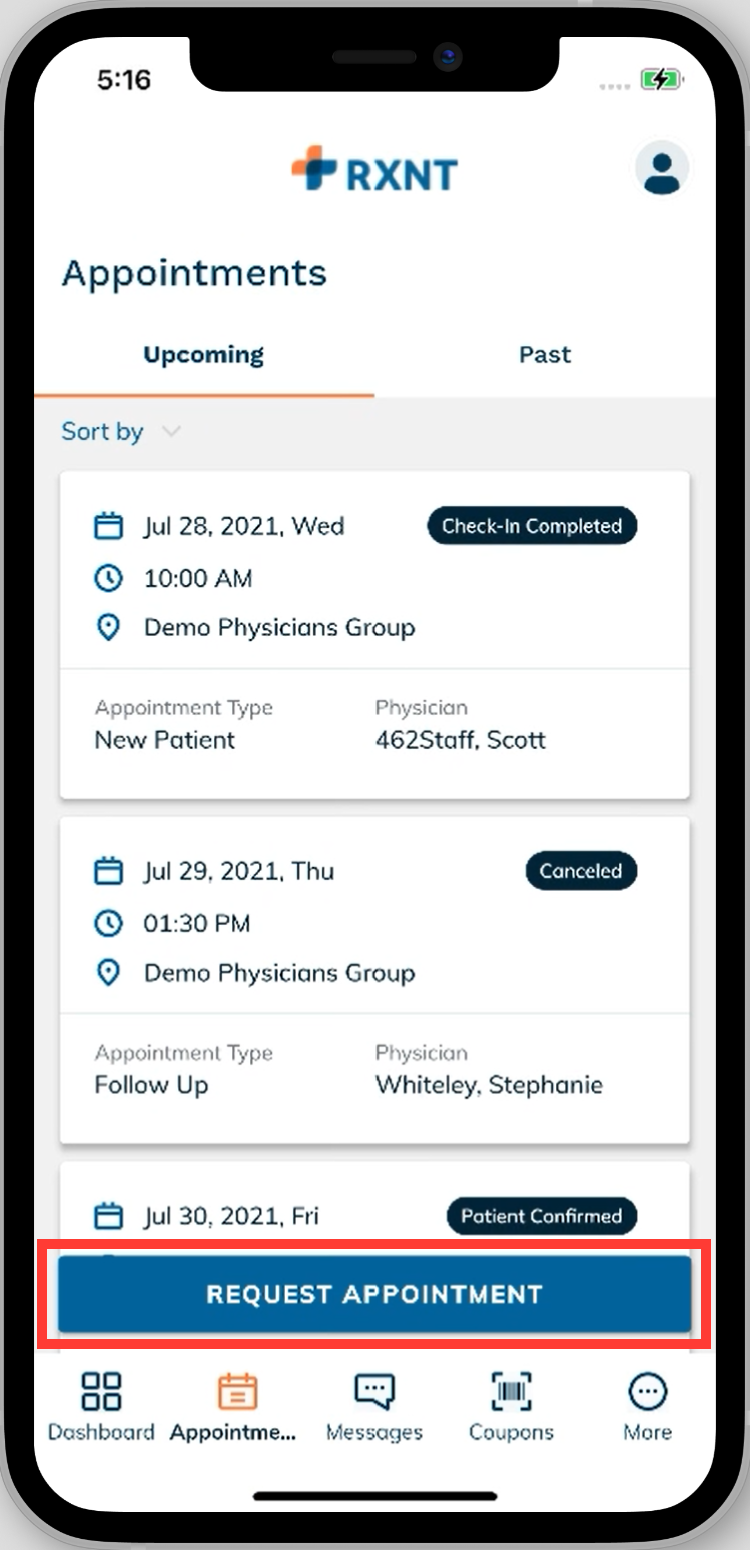 Add the reason for your appointment and choose a preferred location or provider. If you don't have a location or provider preference, you can leave these options set to any available. Optionally, you can also add the type of appointment to your request.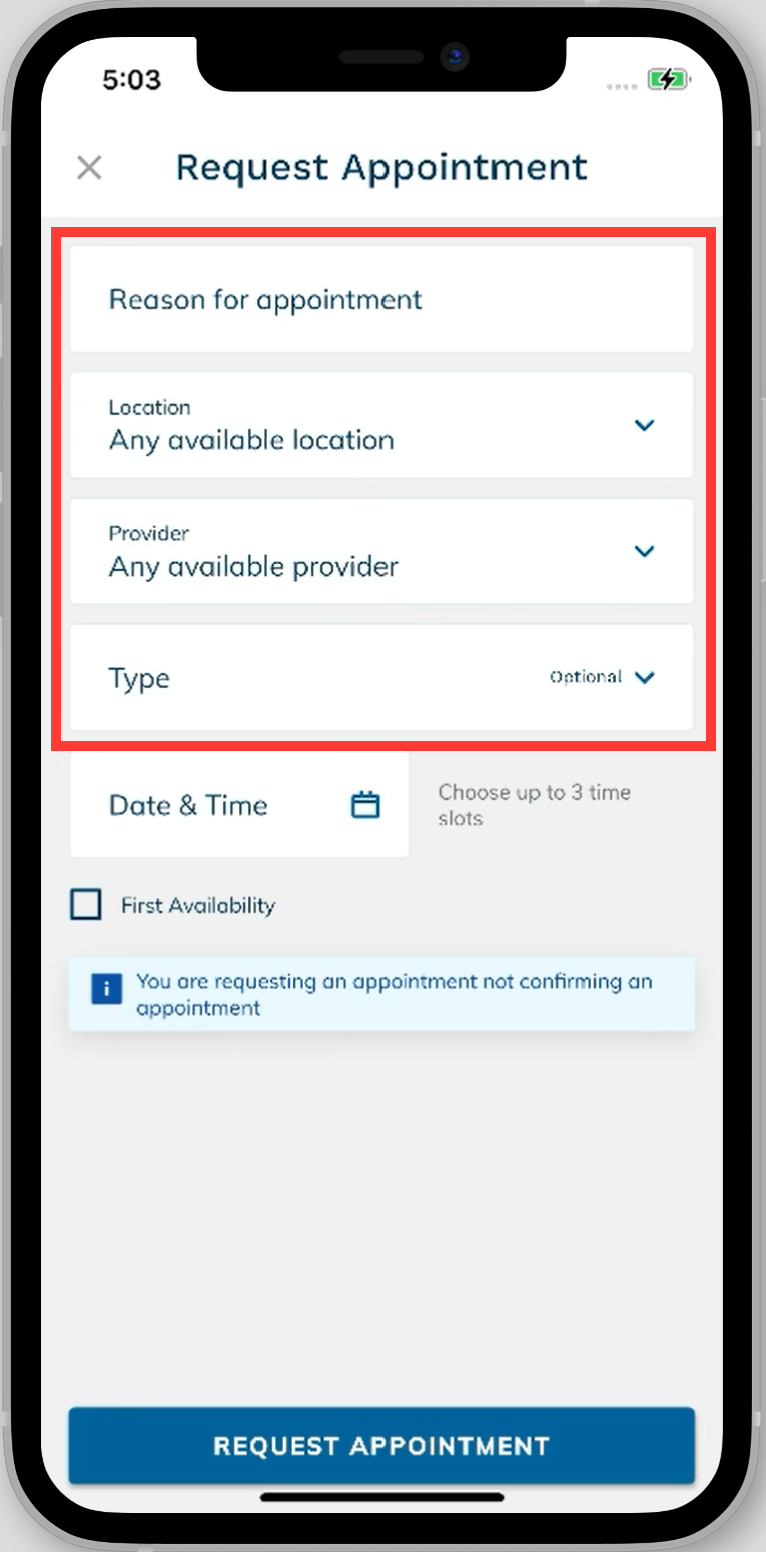 Choose dates
Check the box for First Availability to let your provider know that you want the soonest available appointment.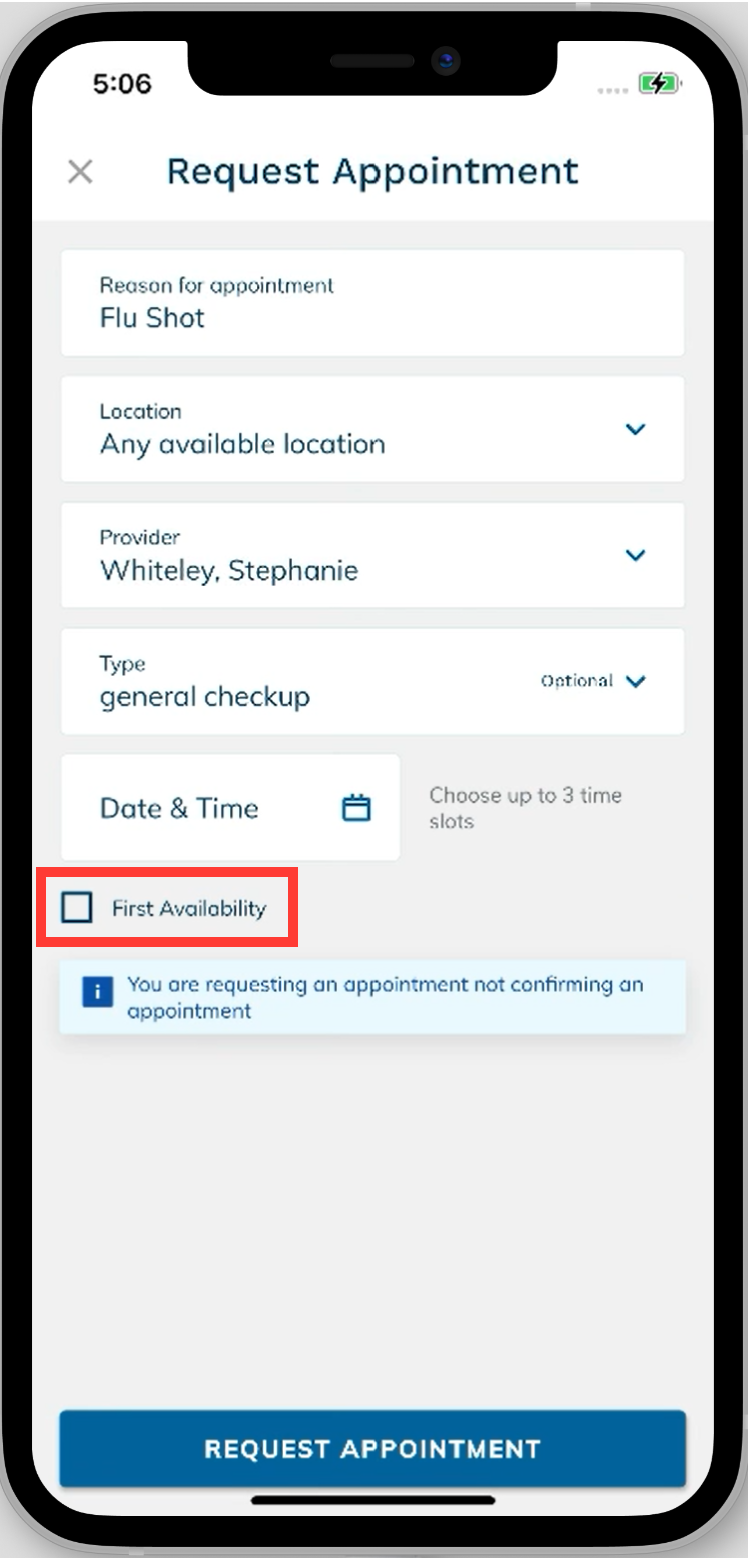 Select calendar dates if you have specific preferences. You can choose anywhere from one to three date preferences for your appointment.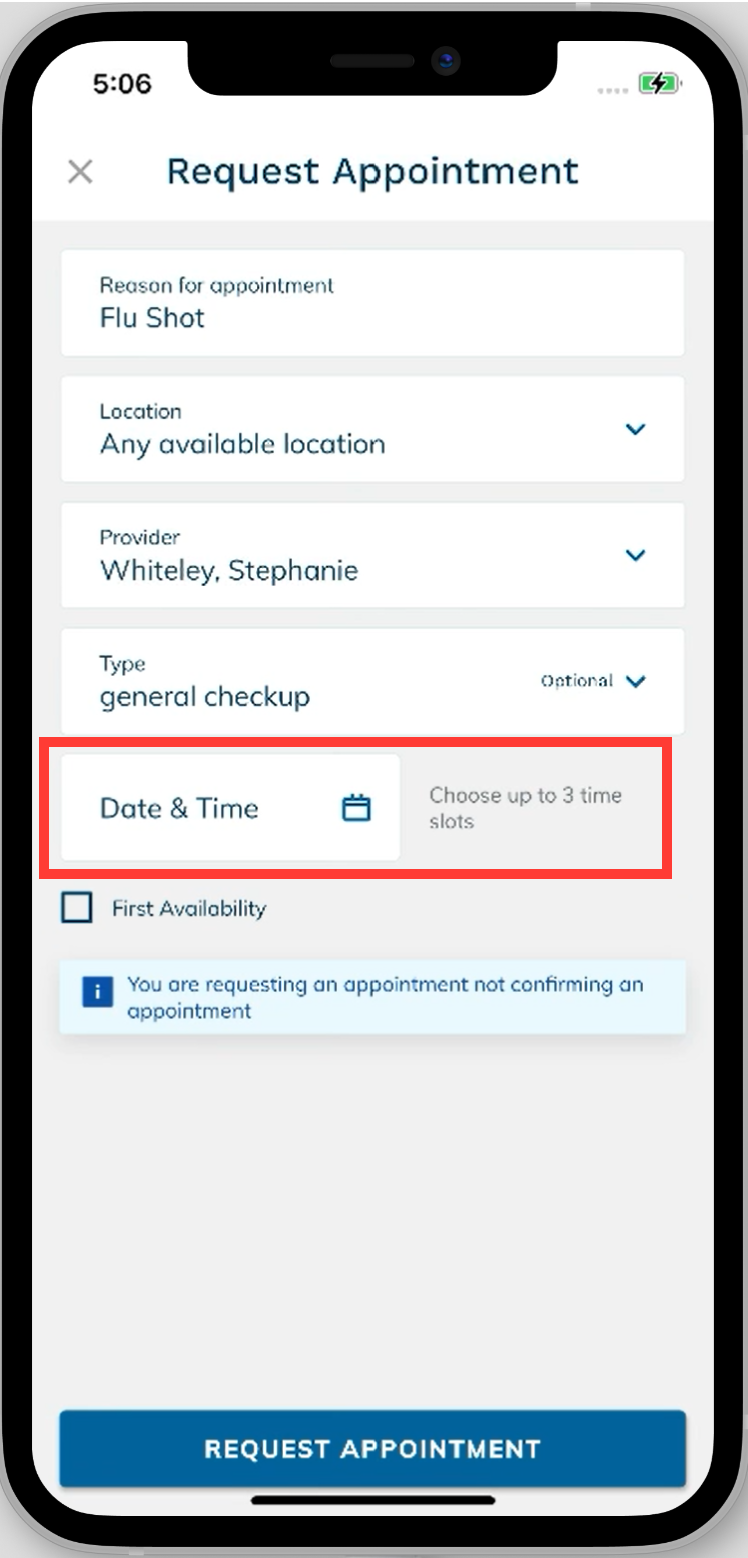 Tap on the toggle to indicate your preference for a morning or afternoon appointment on your selected dates.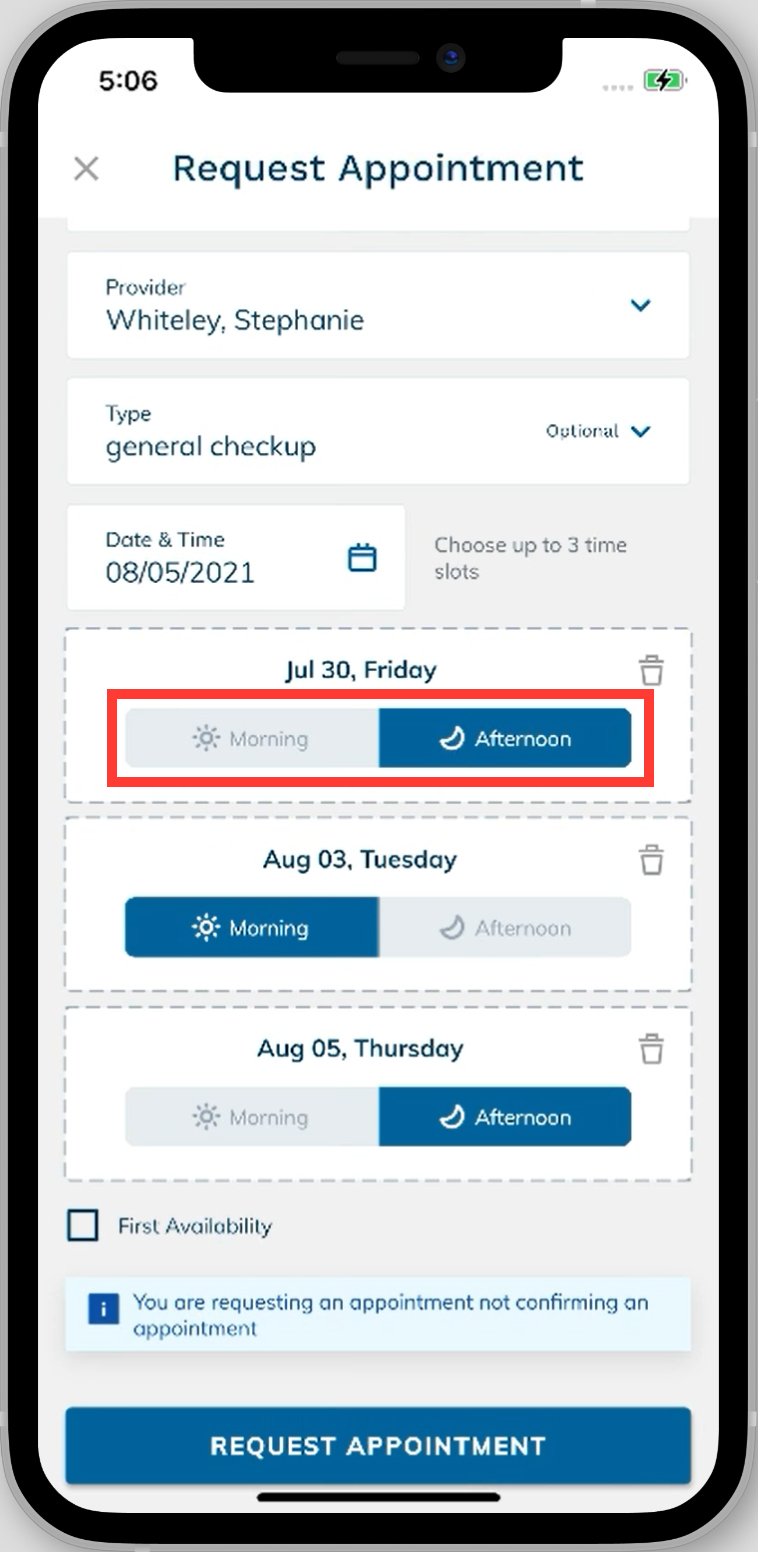 Tap the trash can icon at any time to remove a date preference.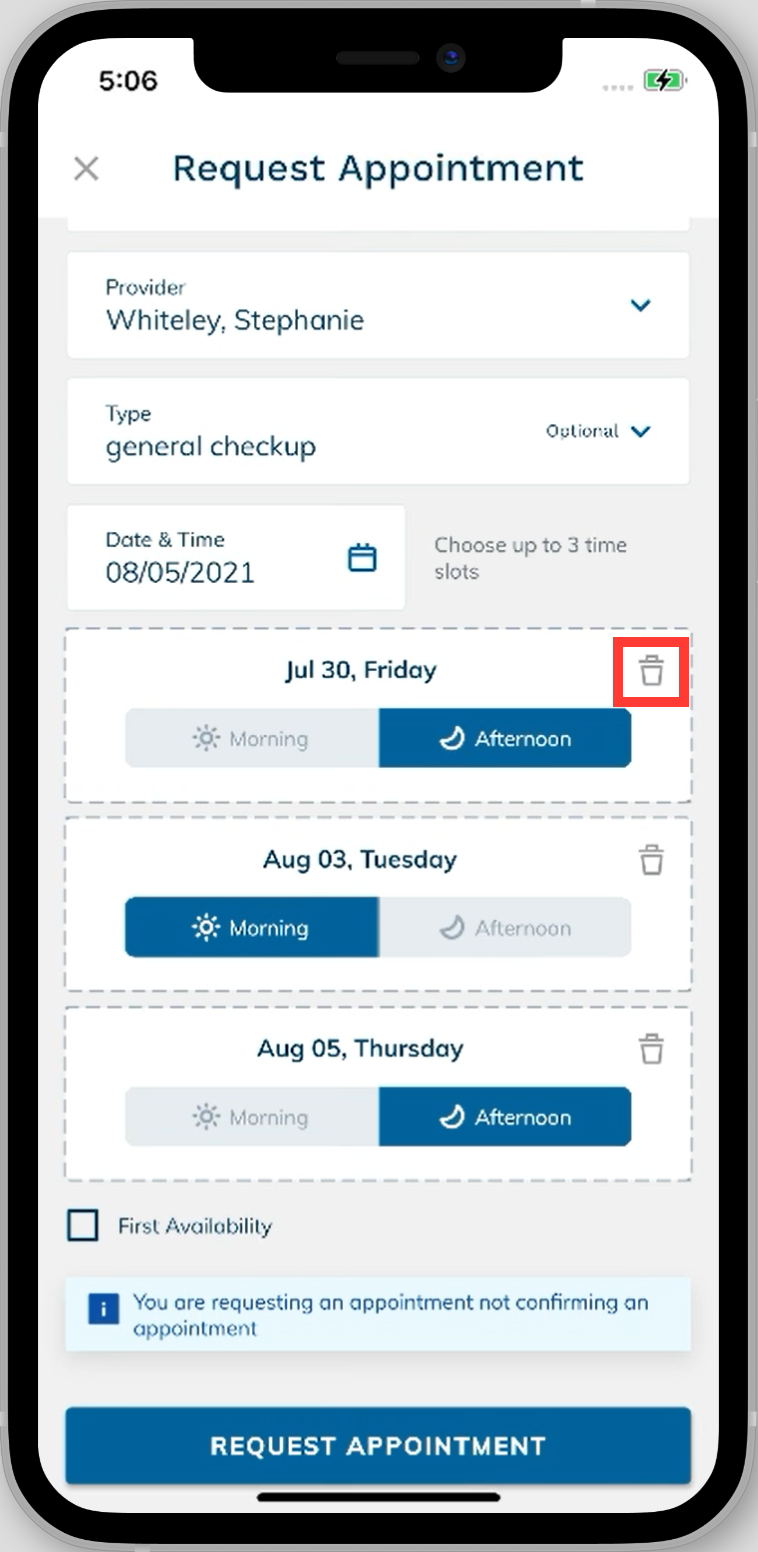 Submit request
Tap Request Appointment to complete your request.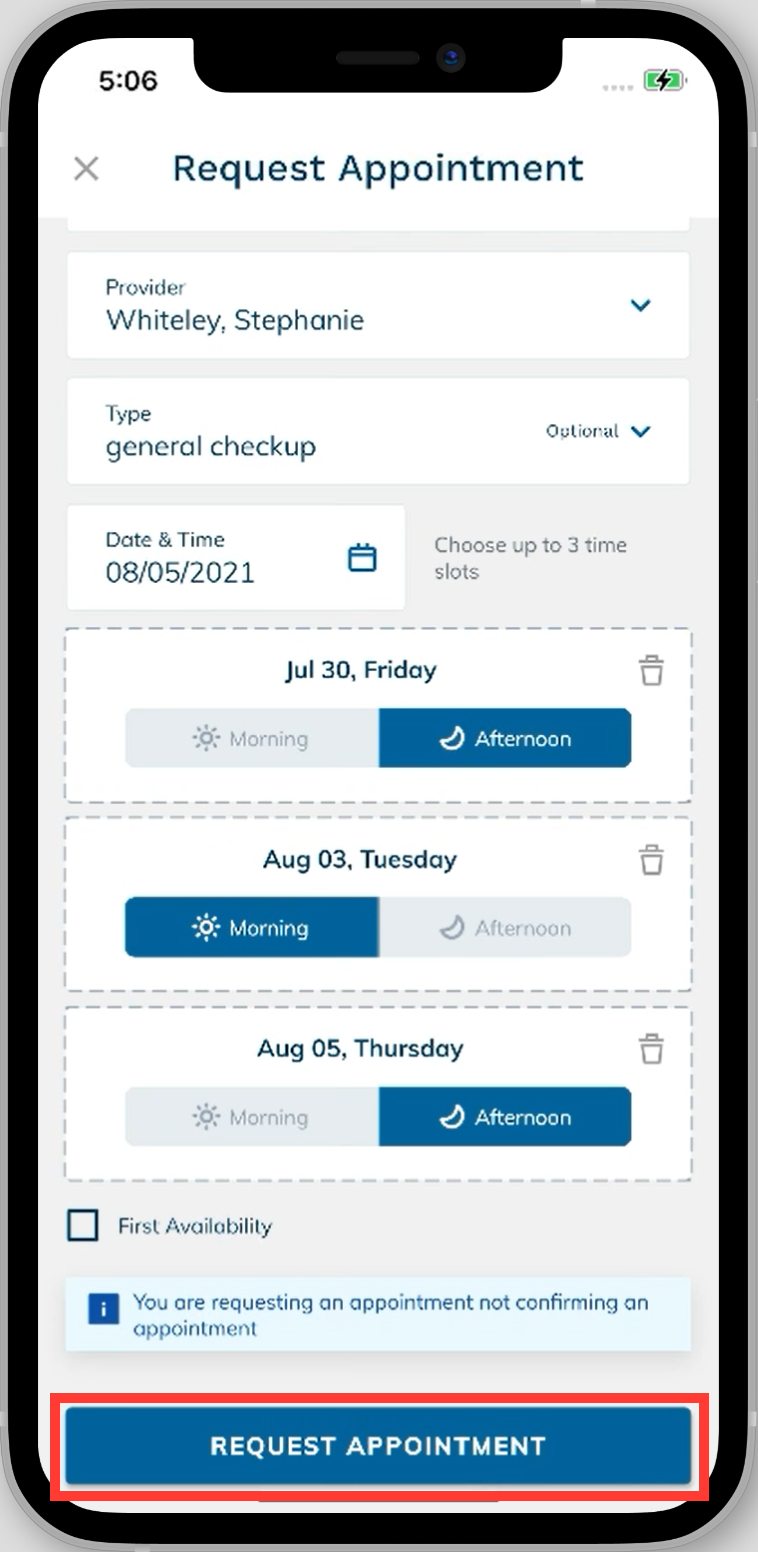 Tap X in the upper left, or tap Dismiss to close the confirmation. Your provider's office will automatically be notified of your request.
This is not a scheduled appointment with your provider. Your provider's office will schedule your appointment from your request. Contact your provider's office directly if you have questions about the status of an appointment request.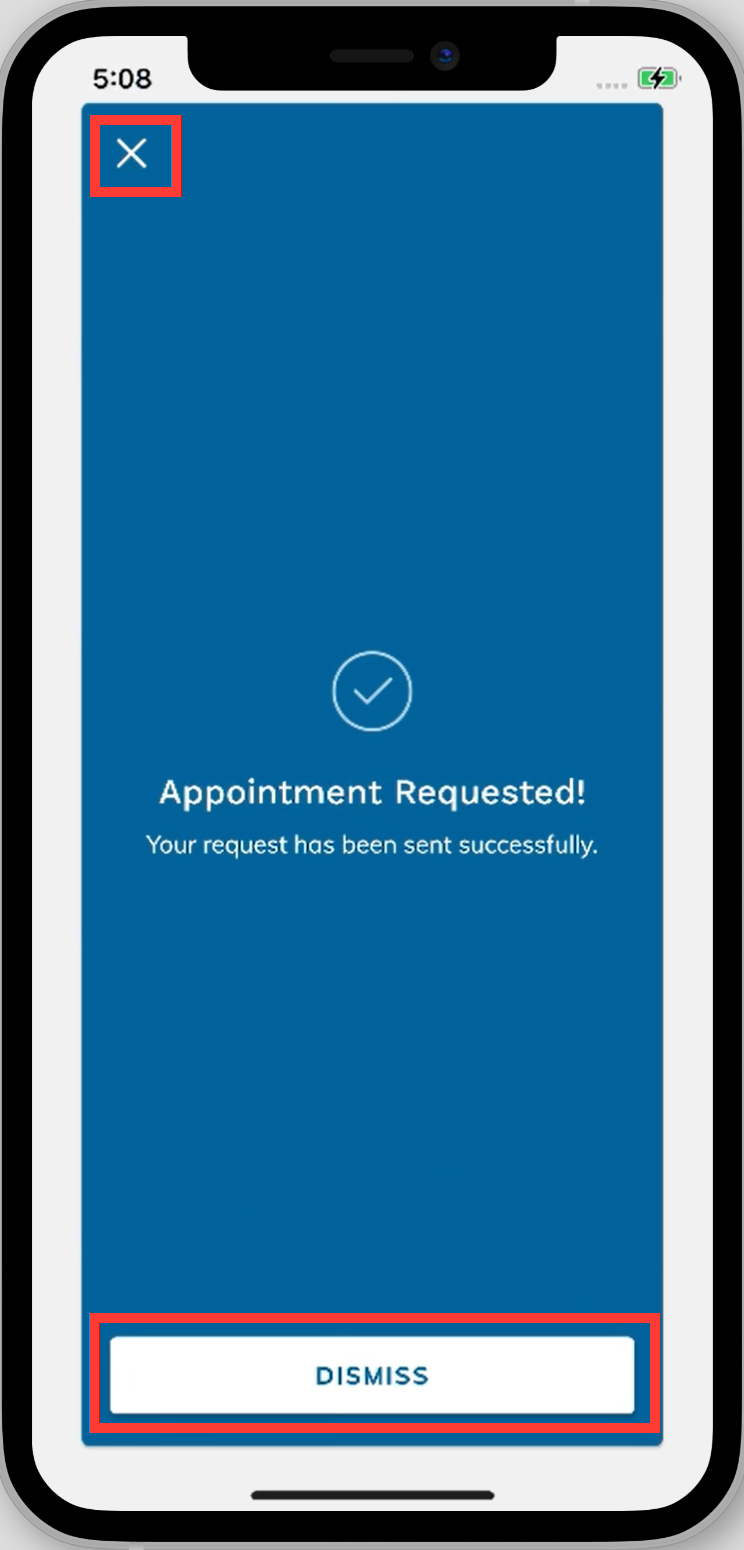 Schedule an appointment
Find available times
Tap Schedule Appointment at the bottom of the appointments list.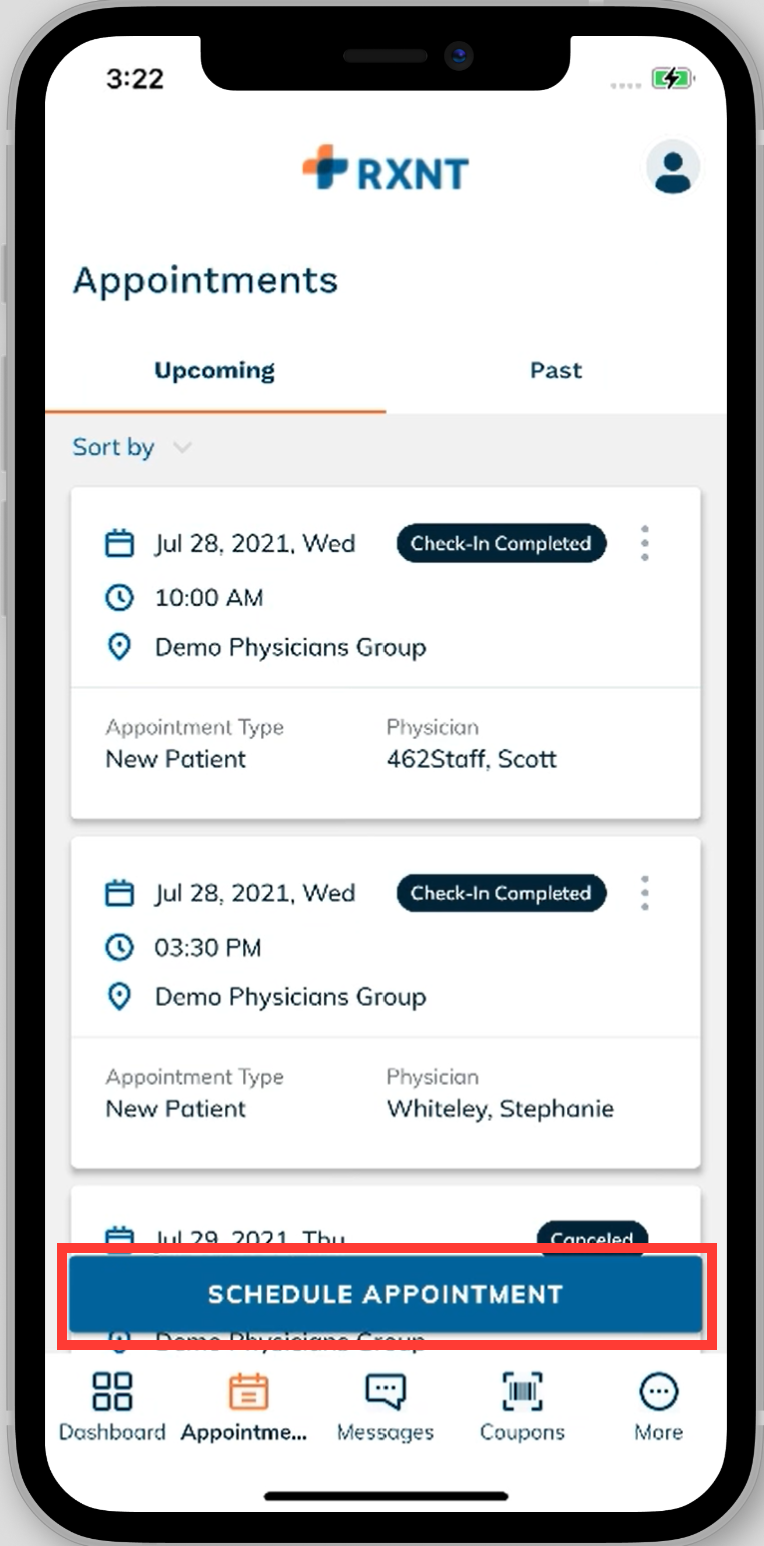 Select the location, provider, and type of appointment you want to schedule.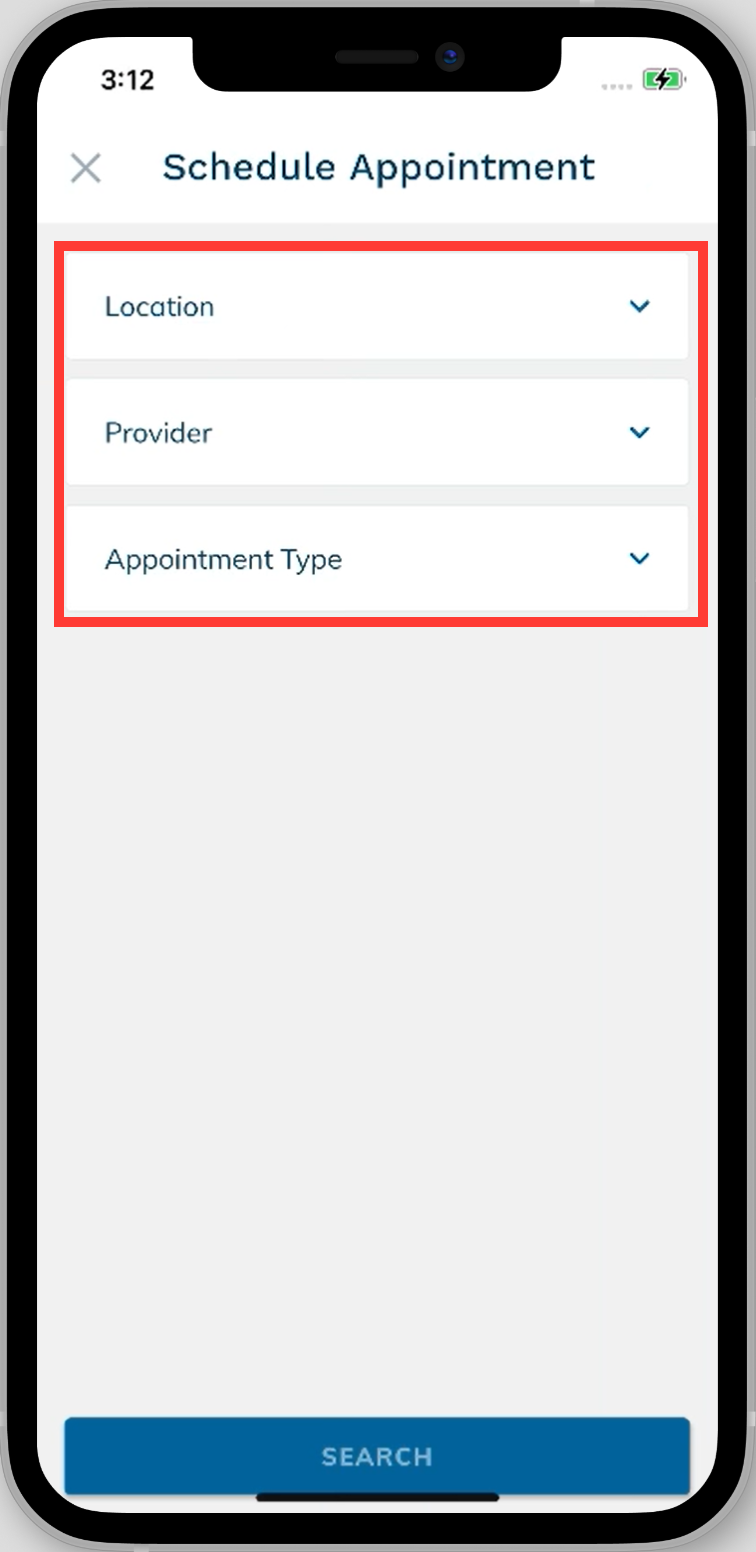 Tap Search to see available times.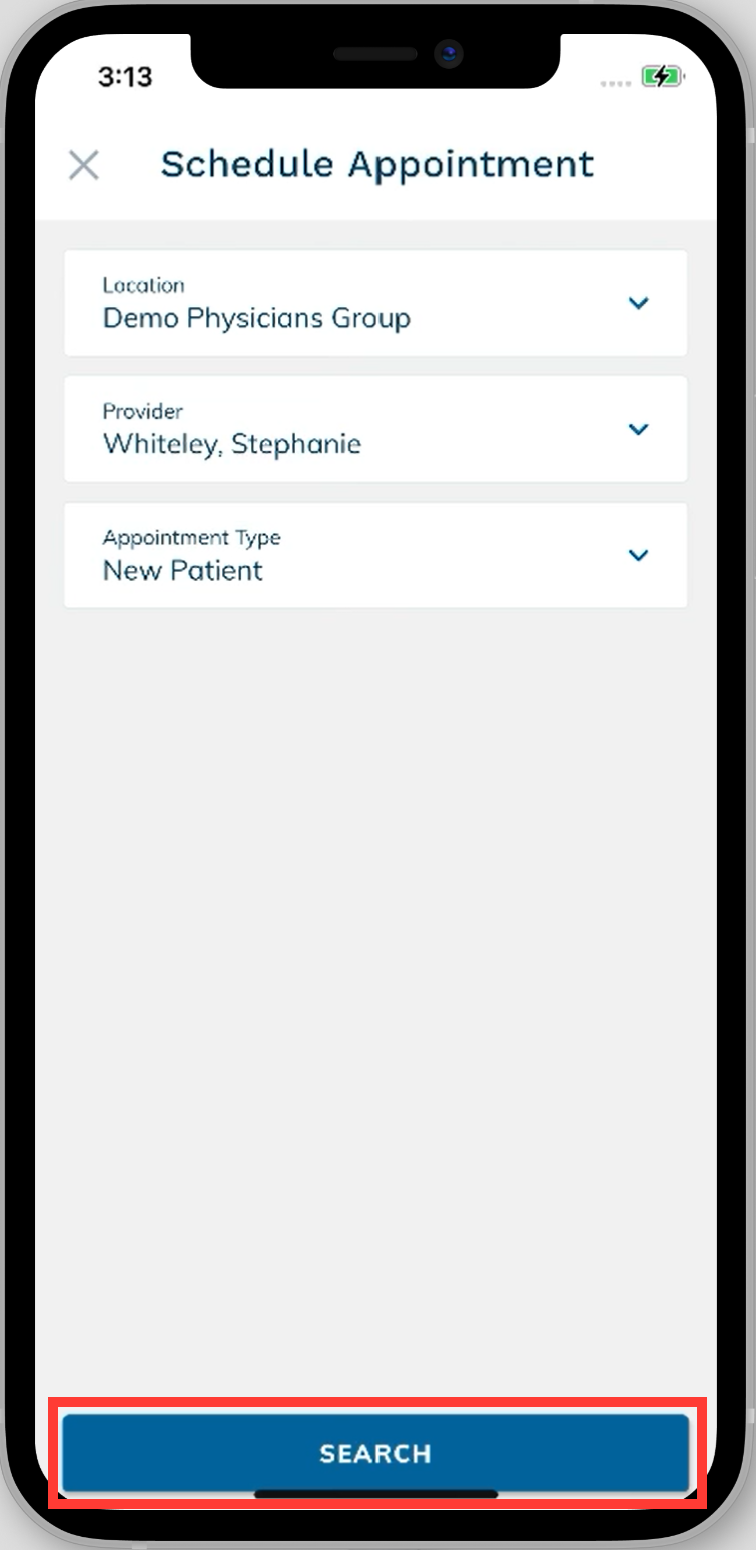 Choose date and time
Tap the icon in the upper right to toggle between week and day view. Swipe to see additional days or weeks.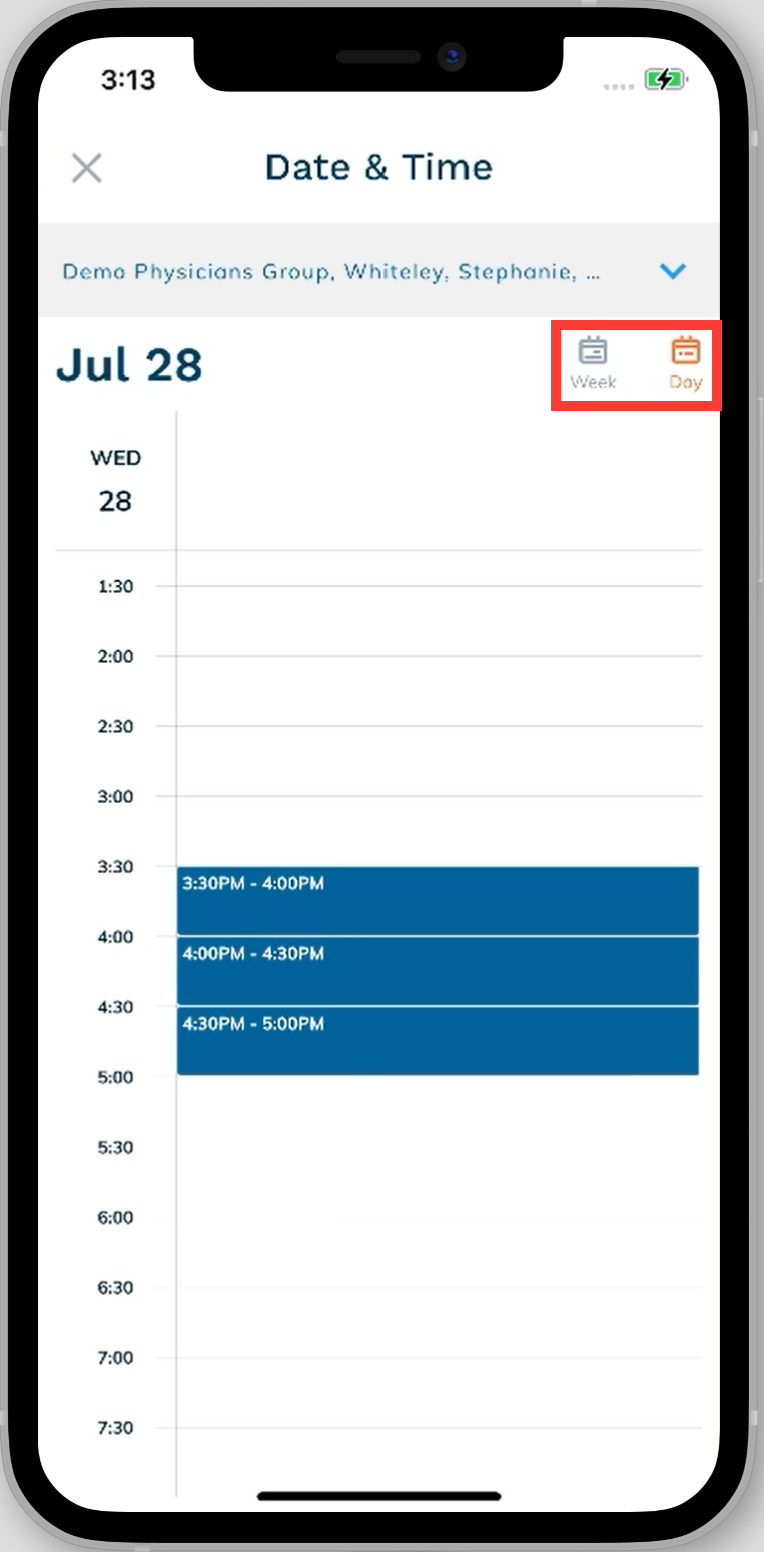 Tap the dropdown at the top of the page to change the location, provider, or type of appointment.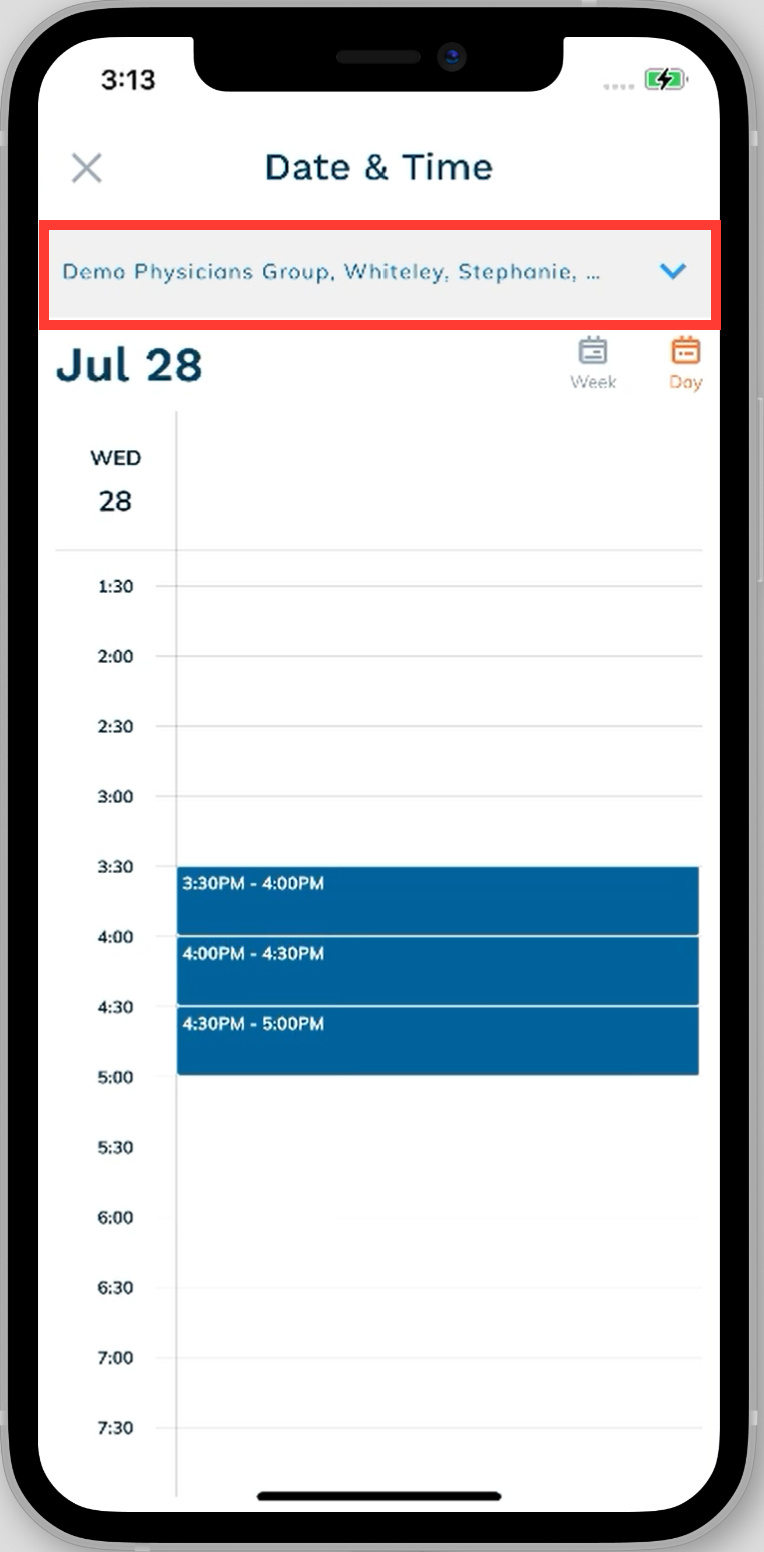 Use the dropdowns to update one or more appointment details.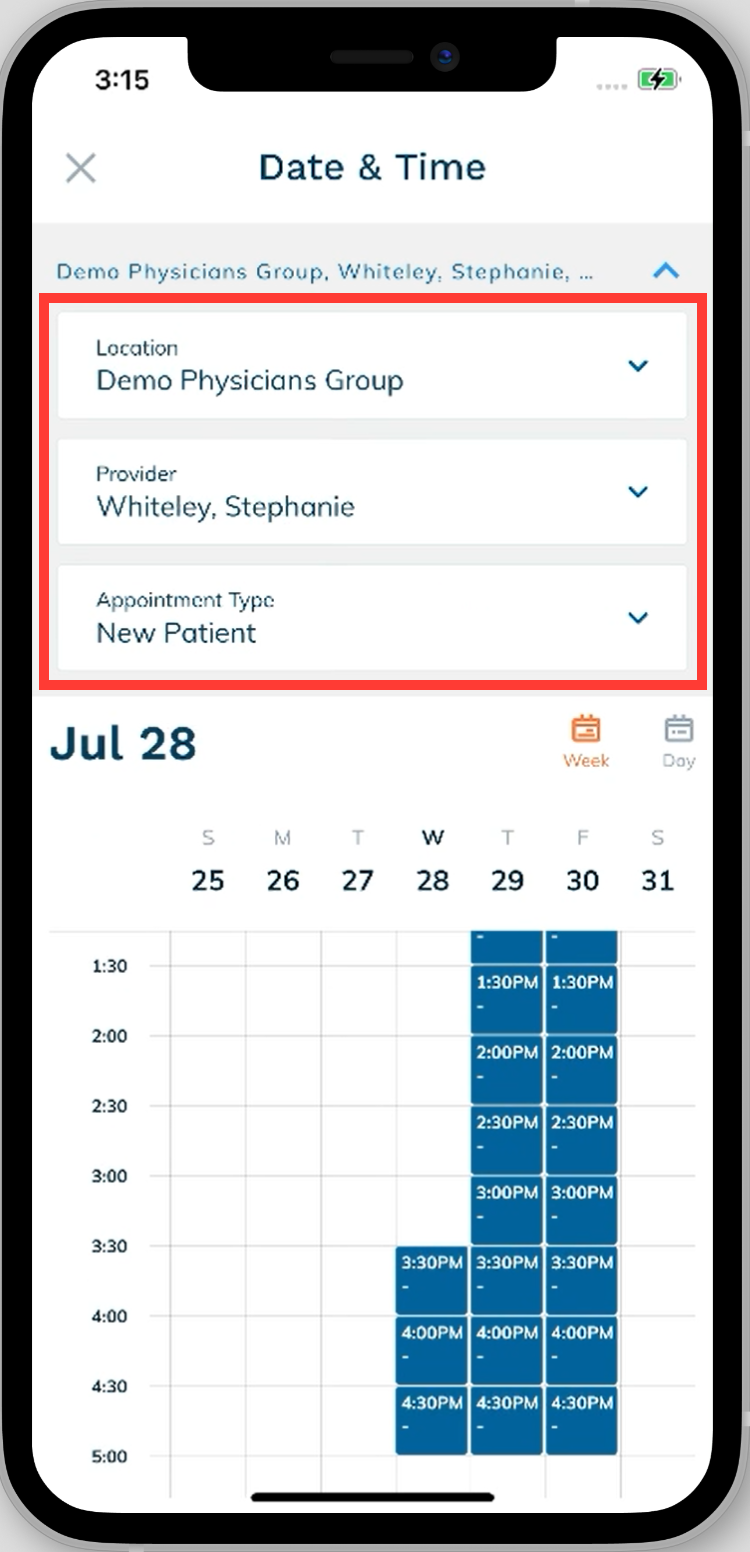 Close the menu to see the calendar for your new selections.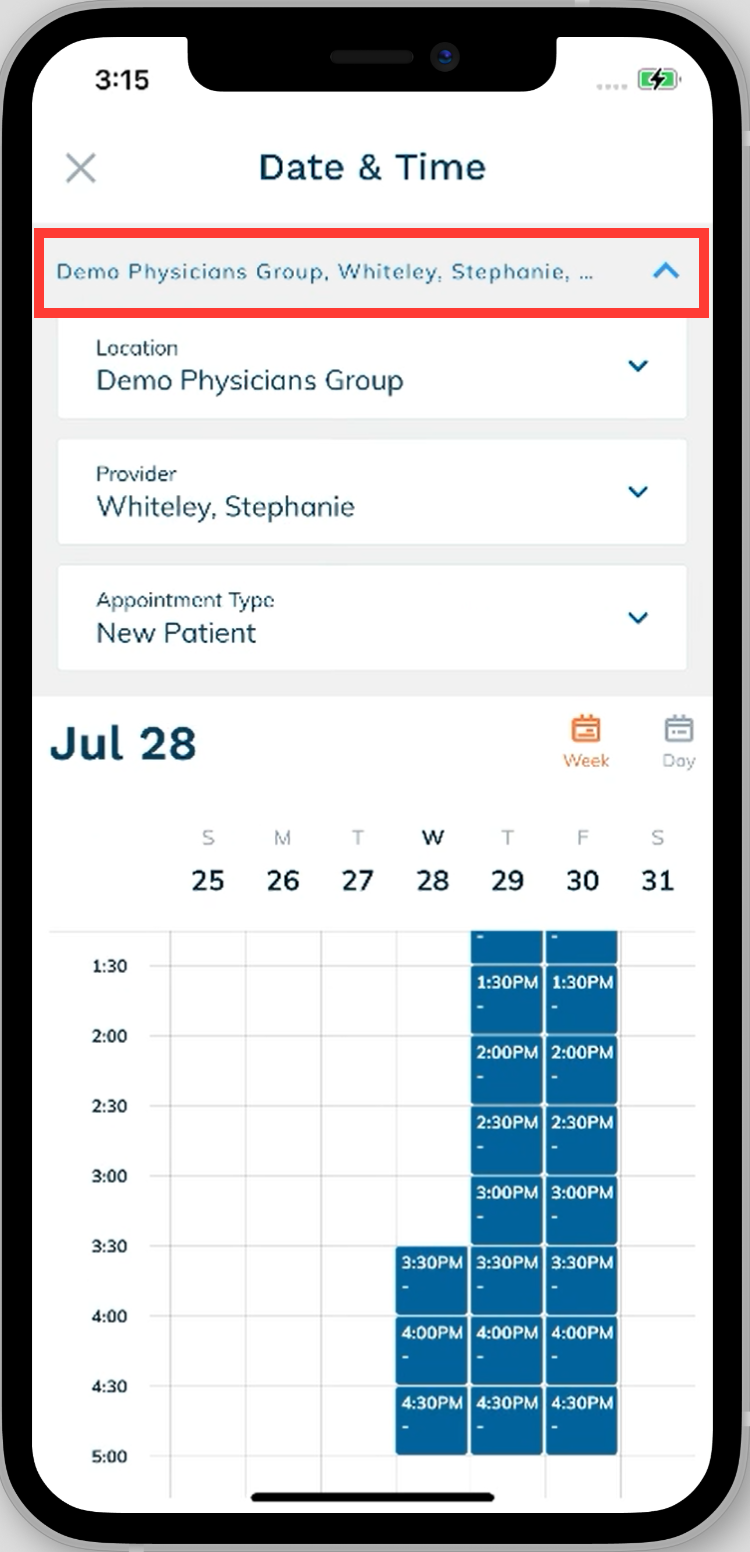 Tap on a time slot to choose it for your appointment.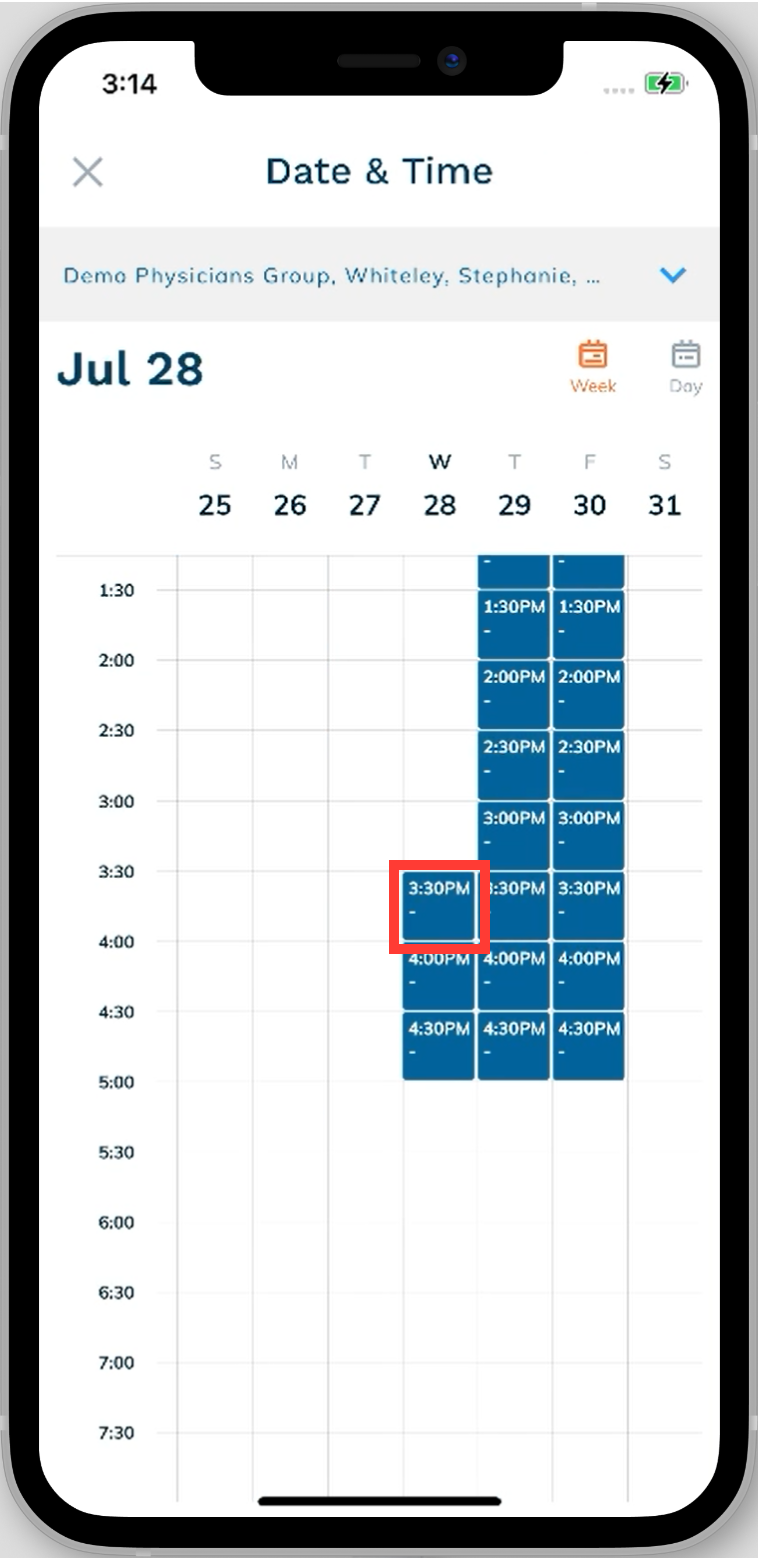 Select and confirm appointment
Review the appointment details and tap Schedule to confirm the appointment.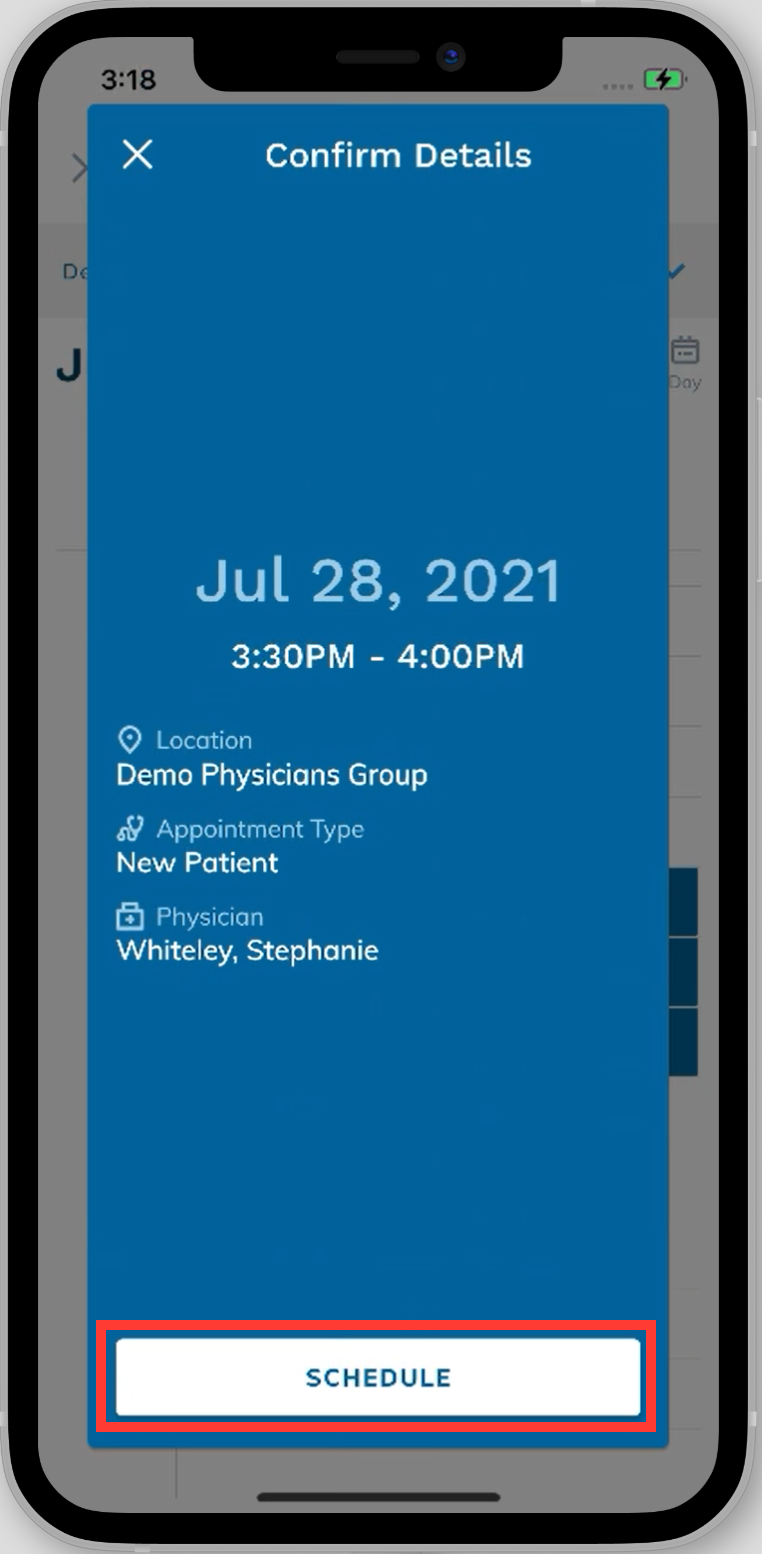 Tap X in the upper left to go back to the calendar and select a different slot.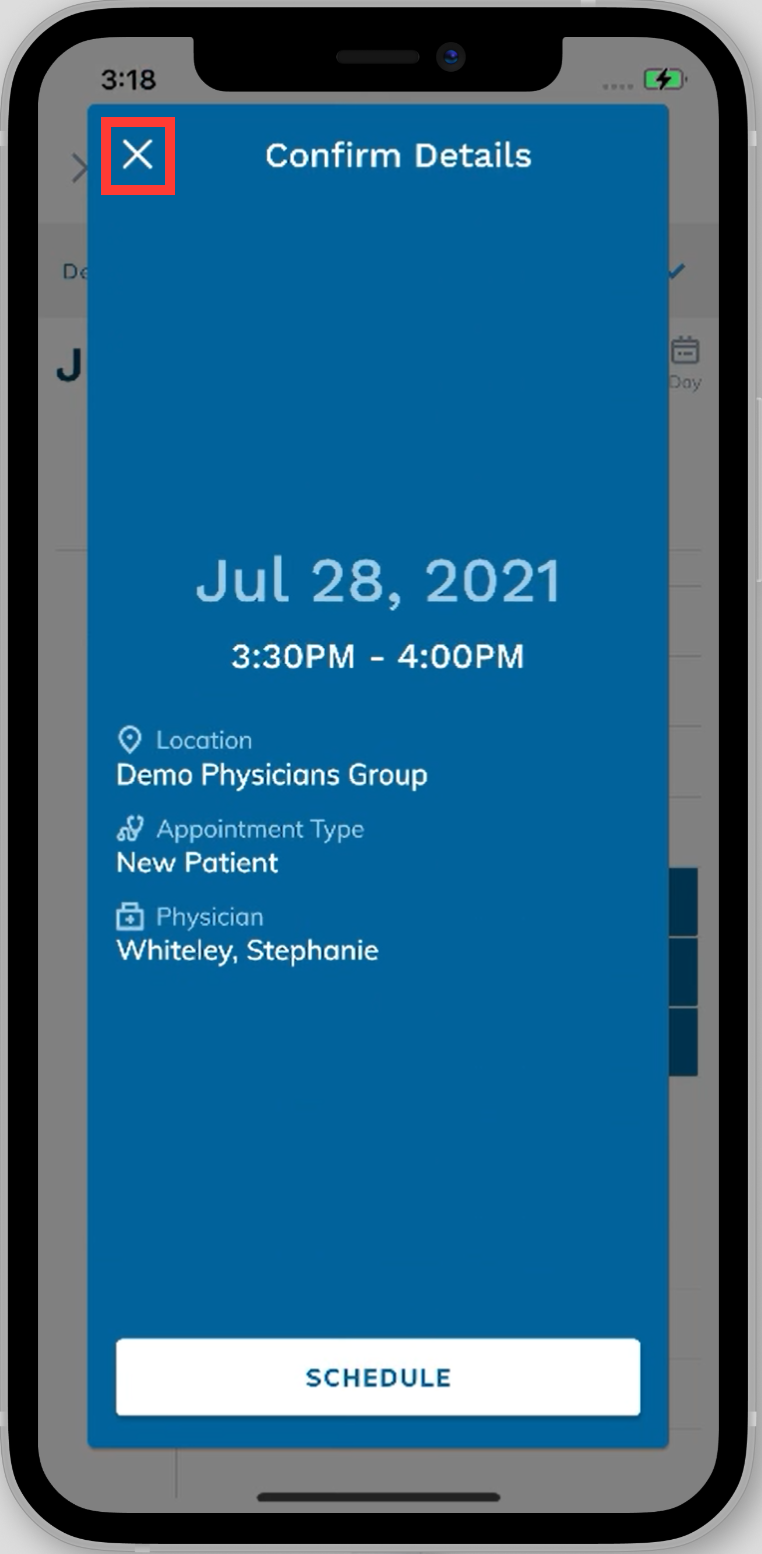 Your scheduled appointment will appear in your upcoming appointments list.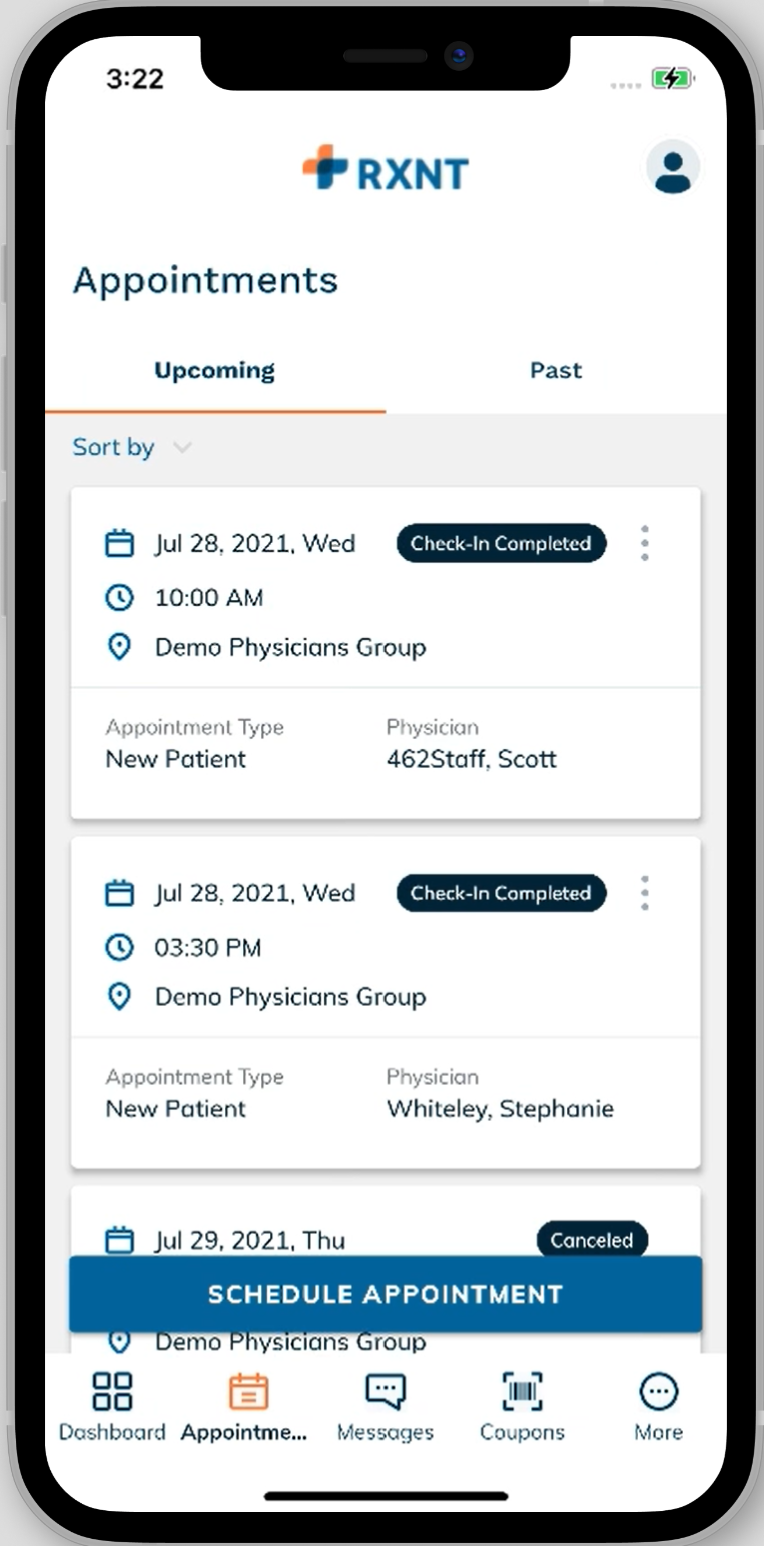 Check-in