Our Patient Health Records portal has useful features that let you navigate quickly to the information you need.
Dashboard
Action items
The top left of your dashboard includes items that require your attention. This includes:
Consent forms
Intake forms
Pending appointments
Unread messages
The number next to the item indicates how many there are. Click on an item to go straight to that section of the PHR.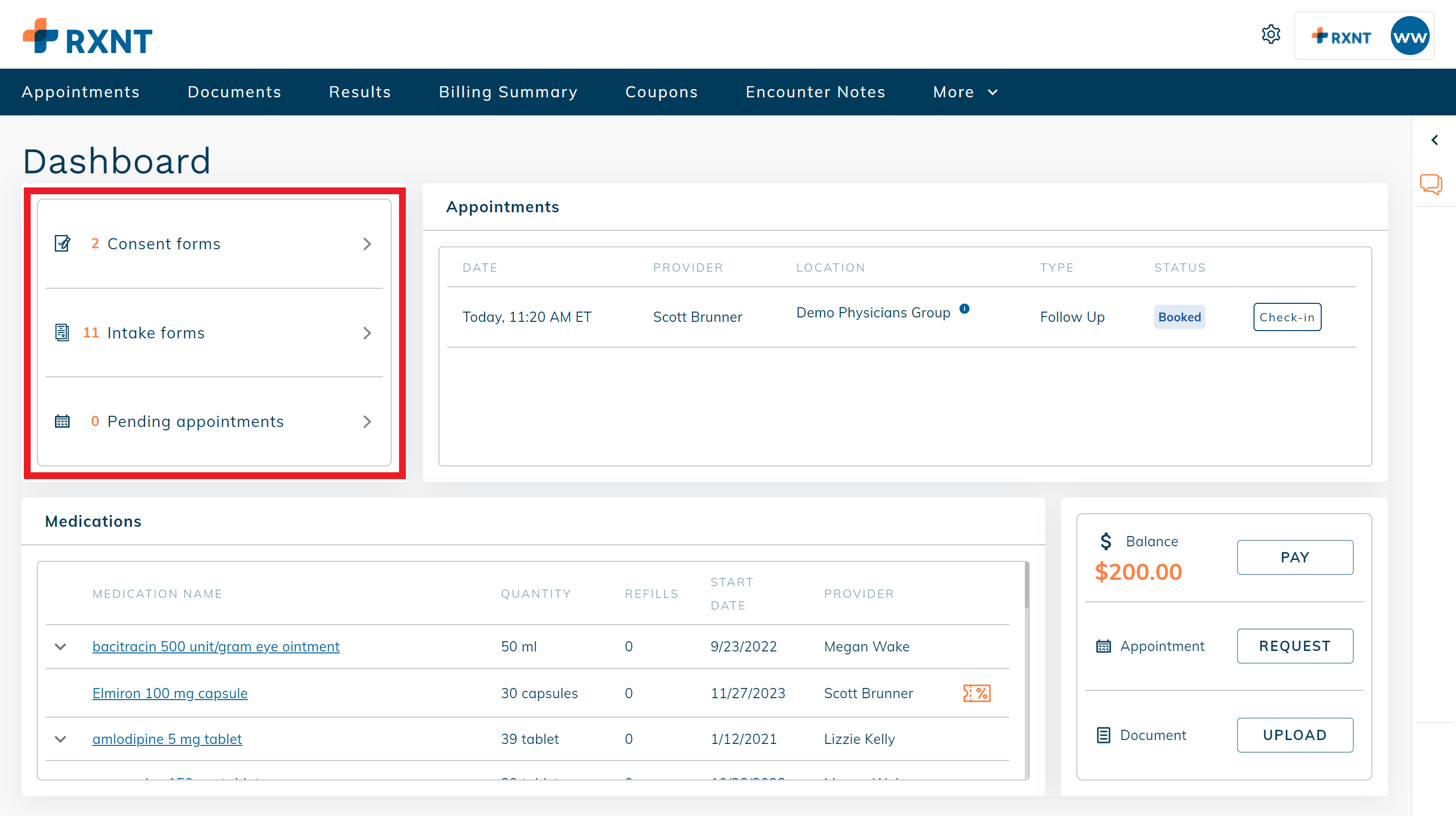 Appointments
Your upcoming appointments are shown in the upper right of the dashboard. Quickly see the appointment date and time, location, and provider information.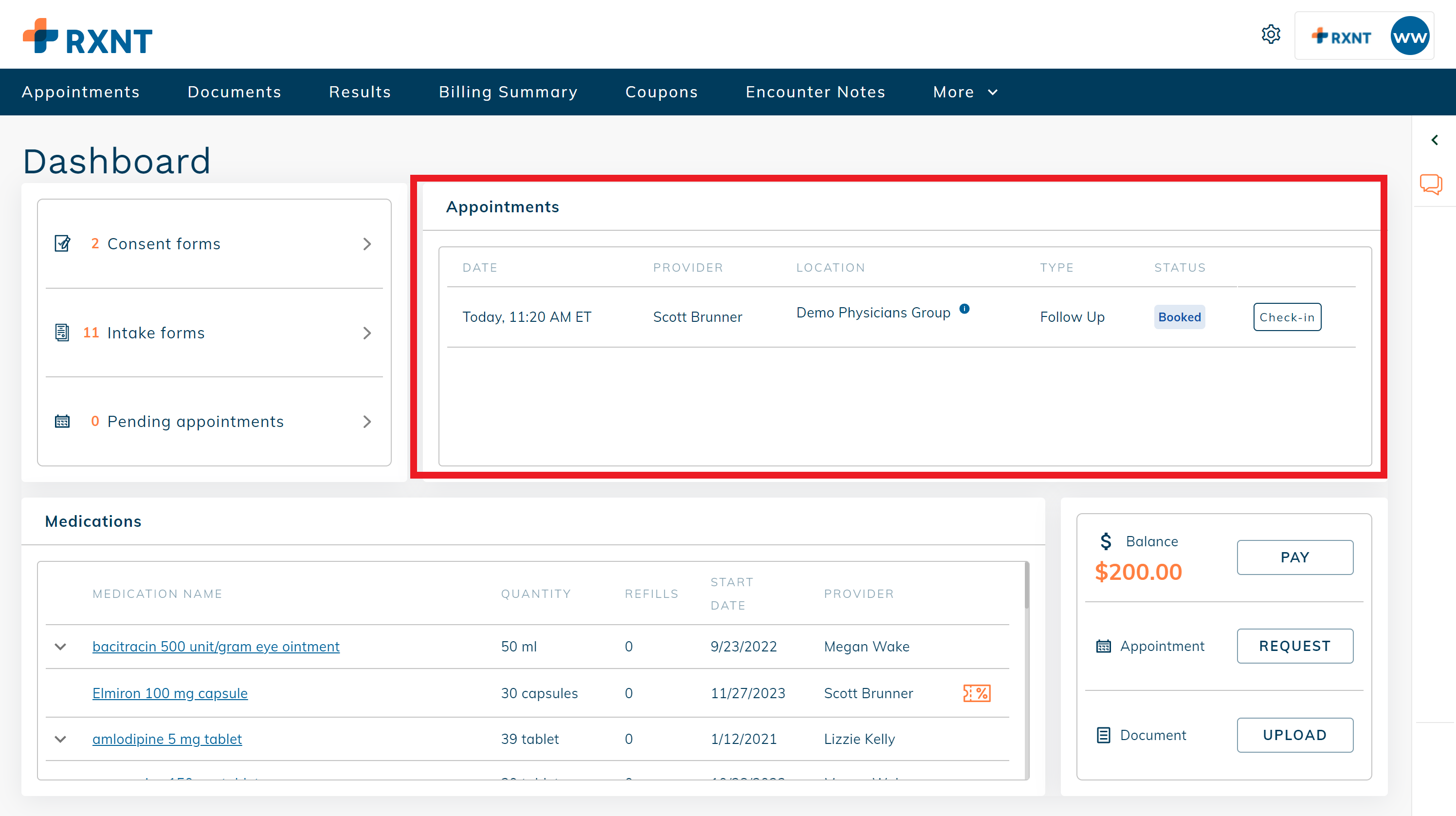 Hover over the location information to see the address of your provider's office.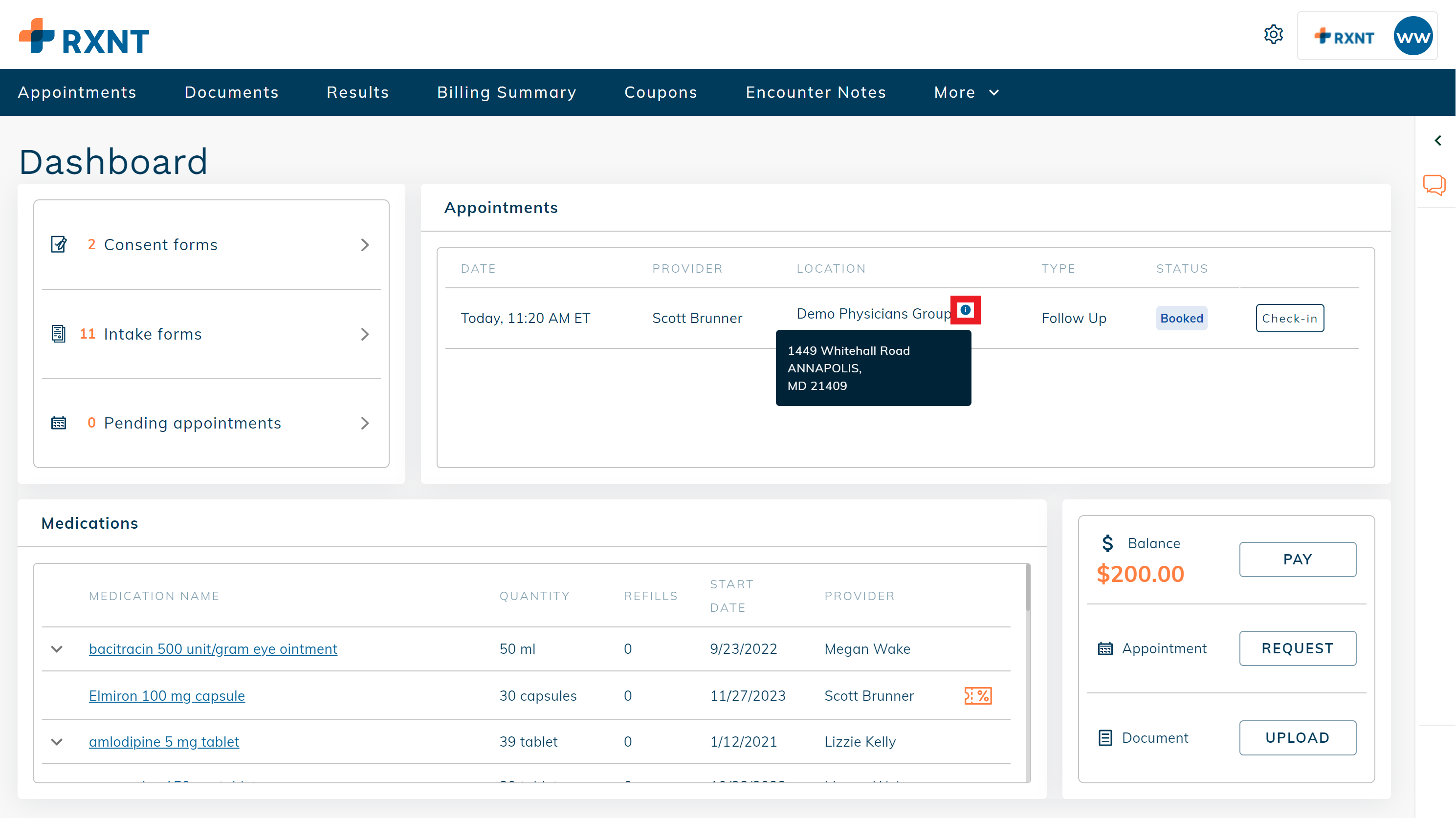 Medications
Your current medications are shown in the bottom left of the dashboard. Your PHR provider may not have prescribed all of these medications, this list shows what your provider has on file that you are taking.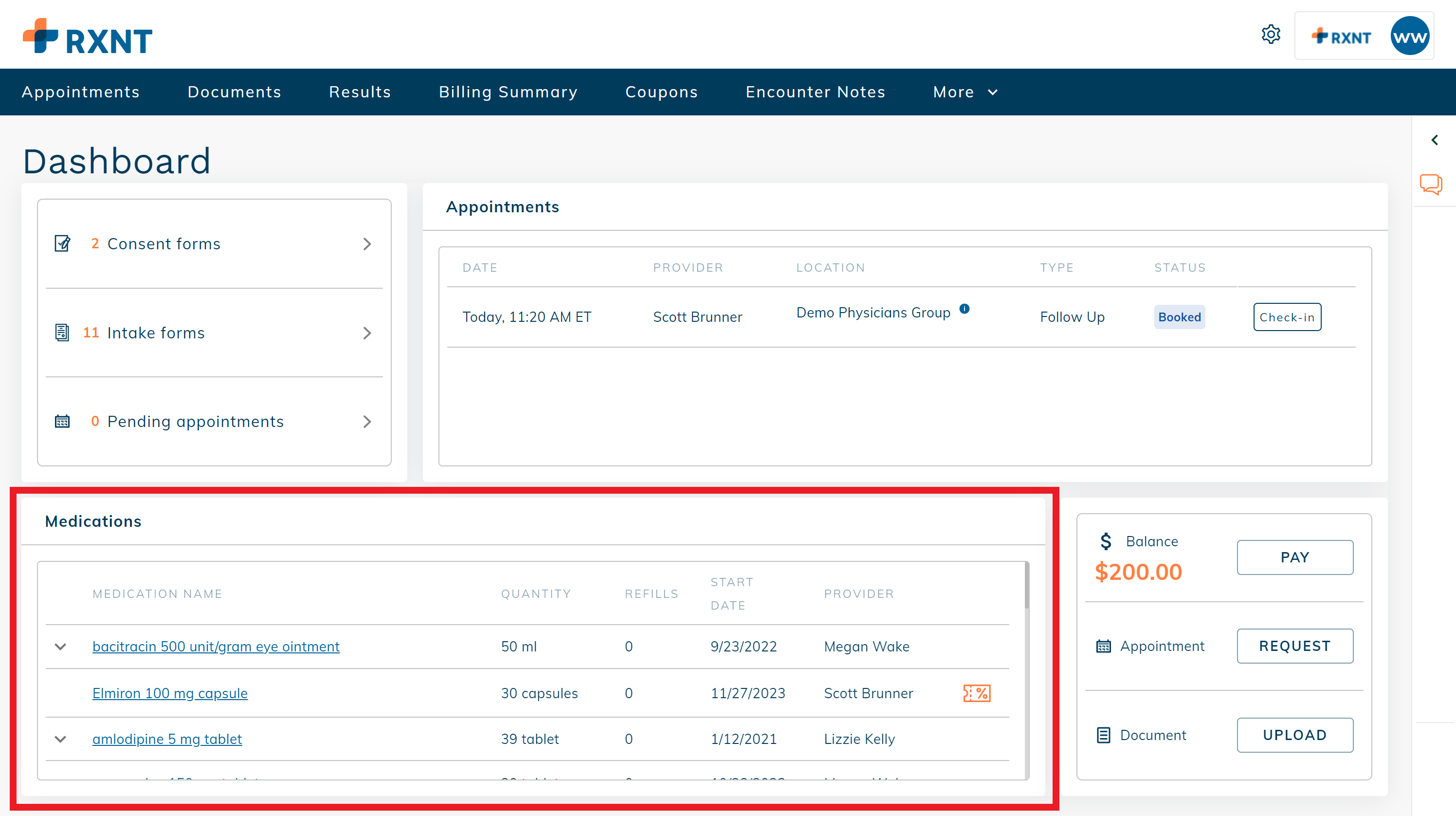 Click the Chevron icon on any medication to see additional dosage information.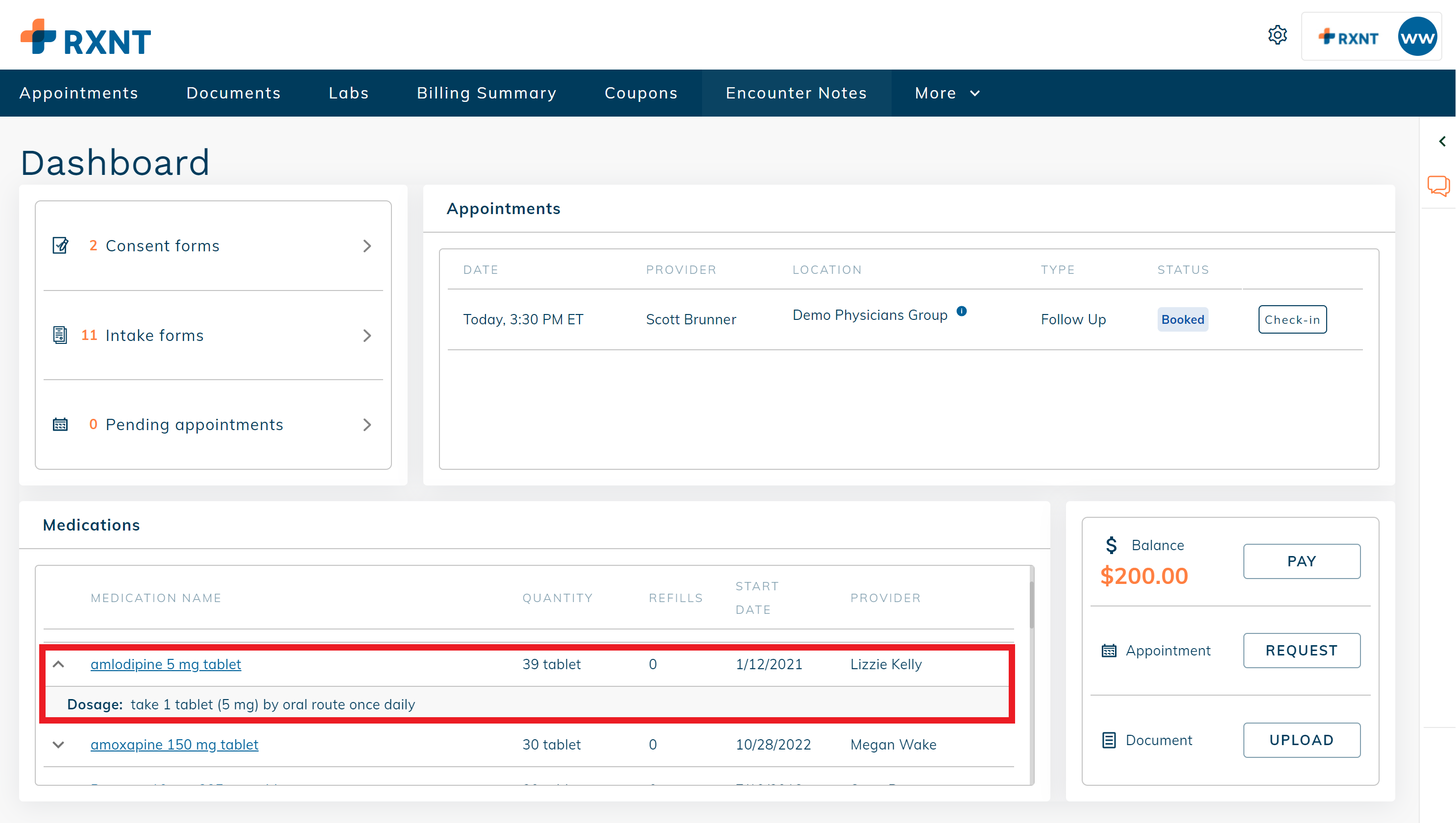 If a coupon is available, you'll see an orange coupon icon to the right of the medication. Click on the icon to see the coupon details and apply the savings at your pharmacy.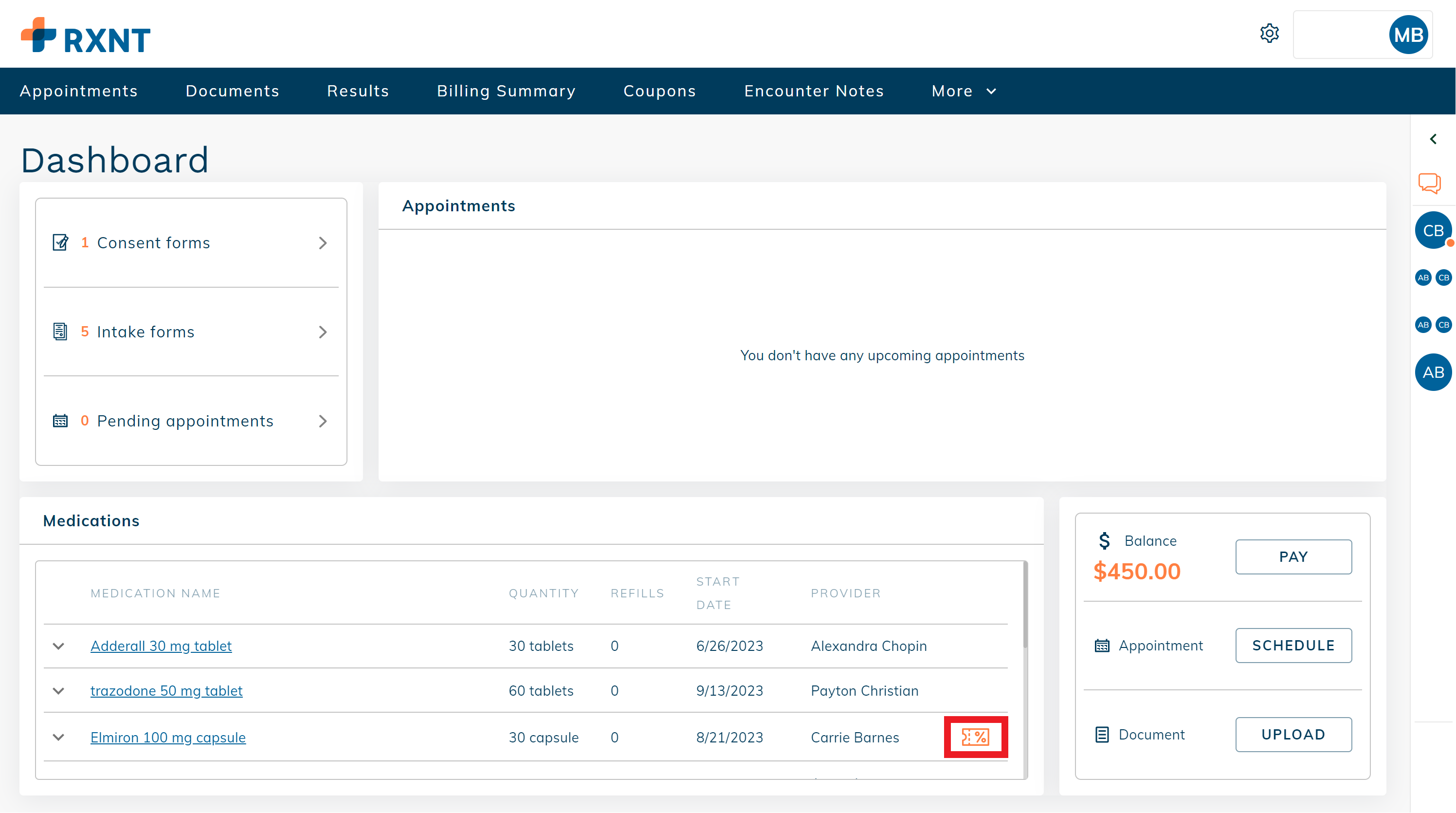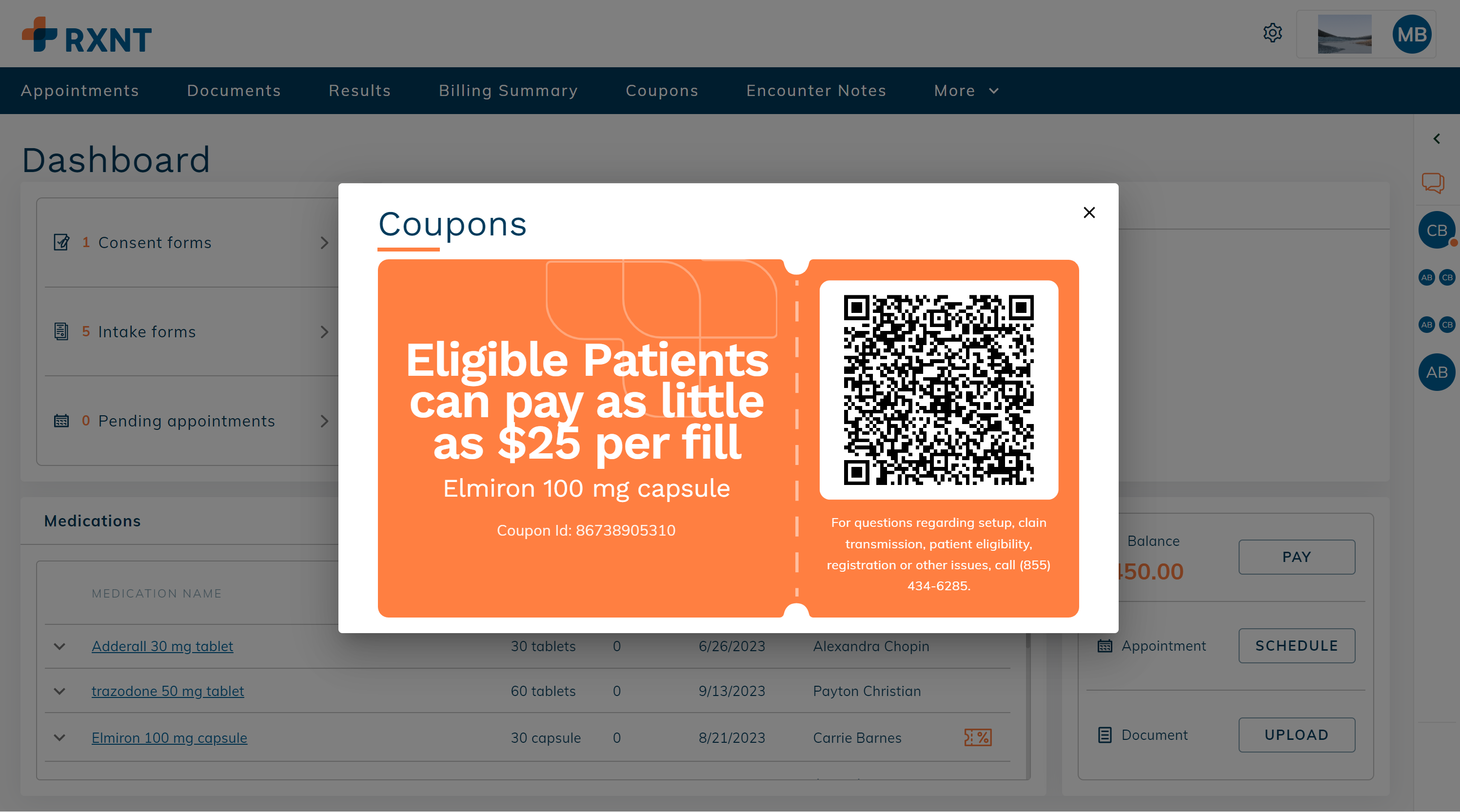 Balance
The bottom right of the dashboard includes quick actions:
Schedule or request an appointment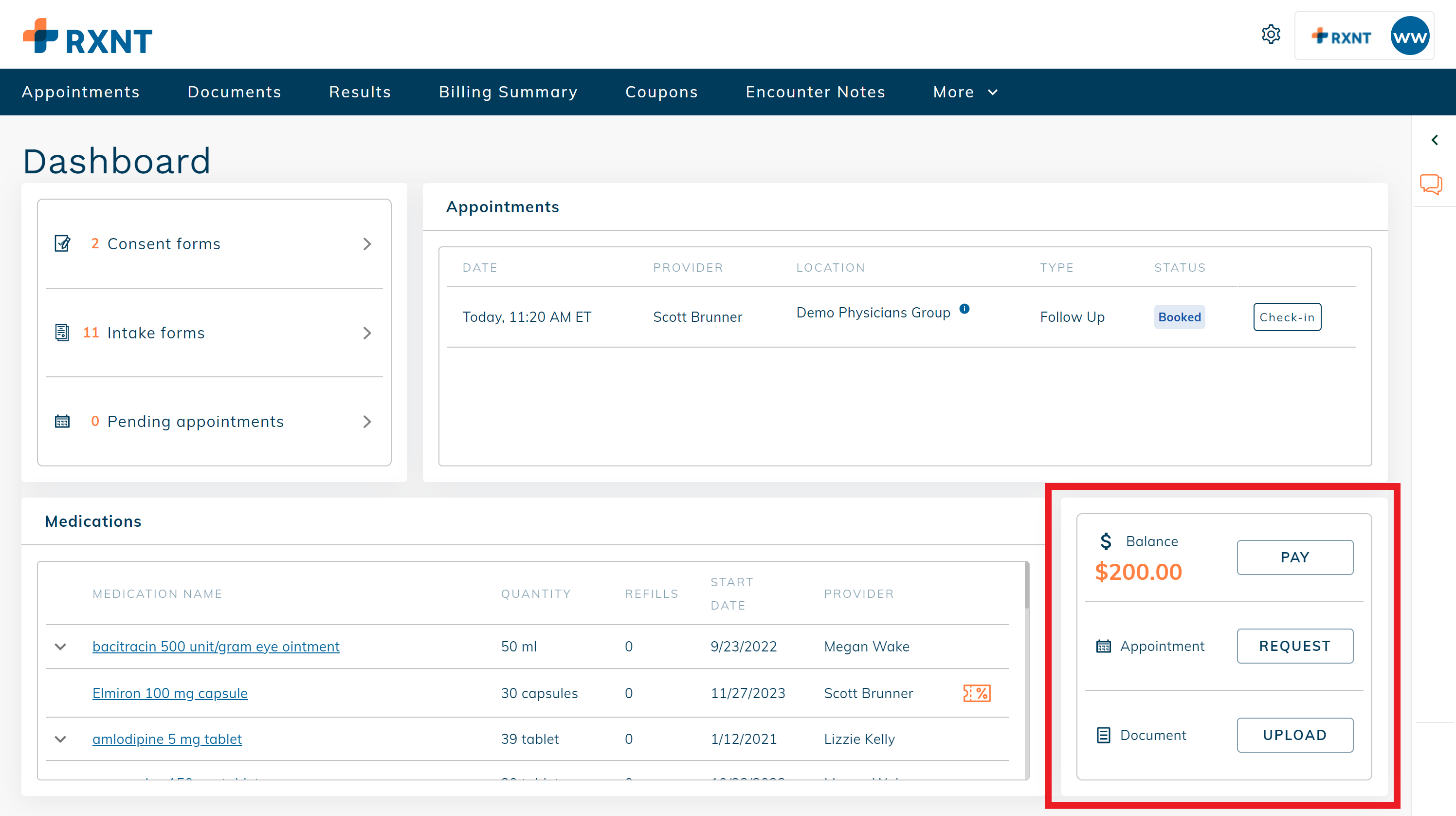 Quick Navigation Bar
You can find everything at a glance and check out different sections of the PHR.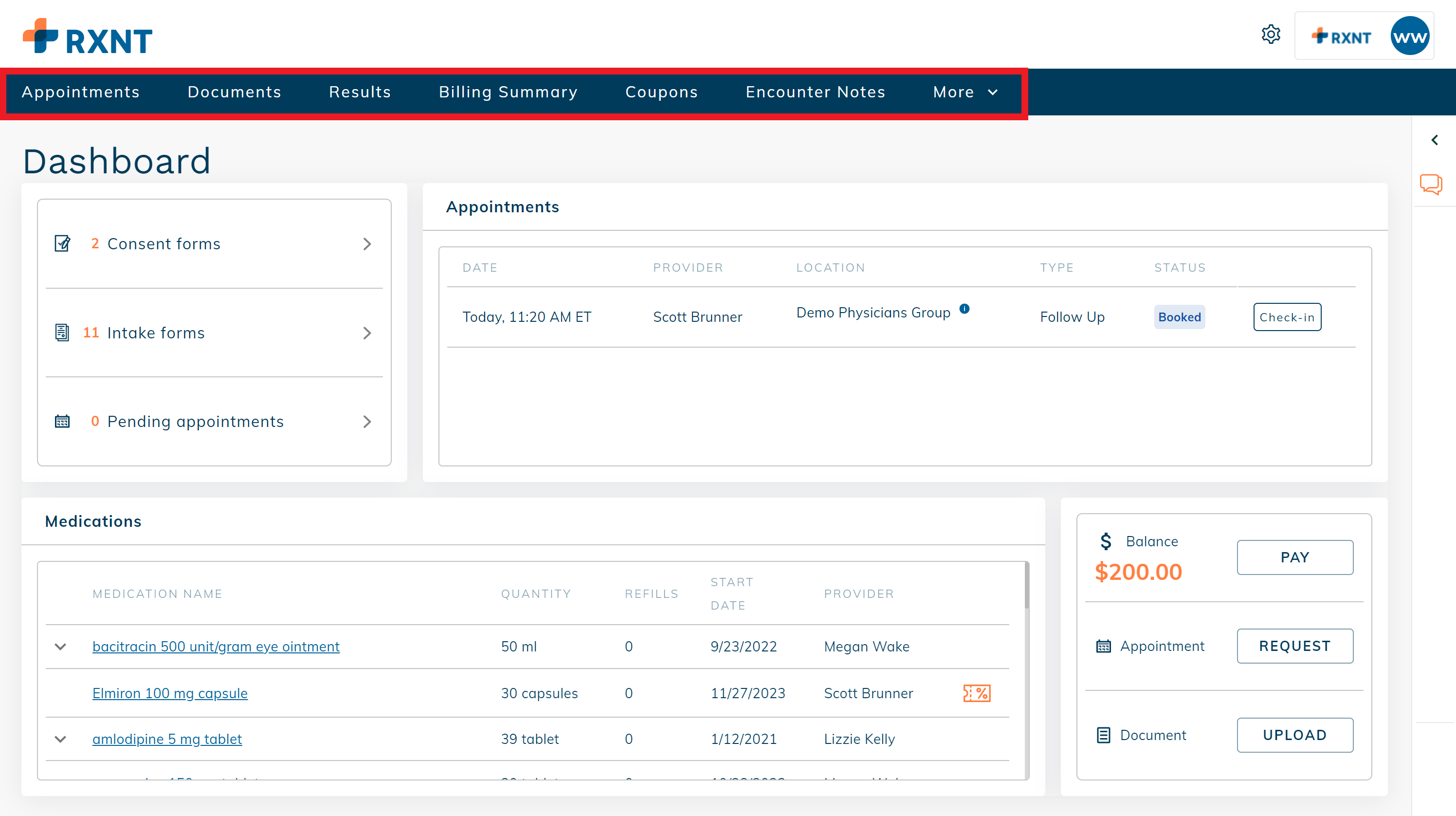 Appointments
Results
Billing Summary
Coupons
Encounter Notes
And More!
Click the RXNT logo to get back to the Dashboard quickly.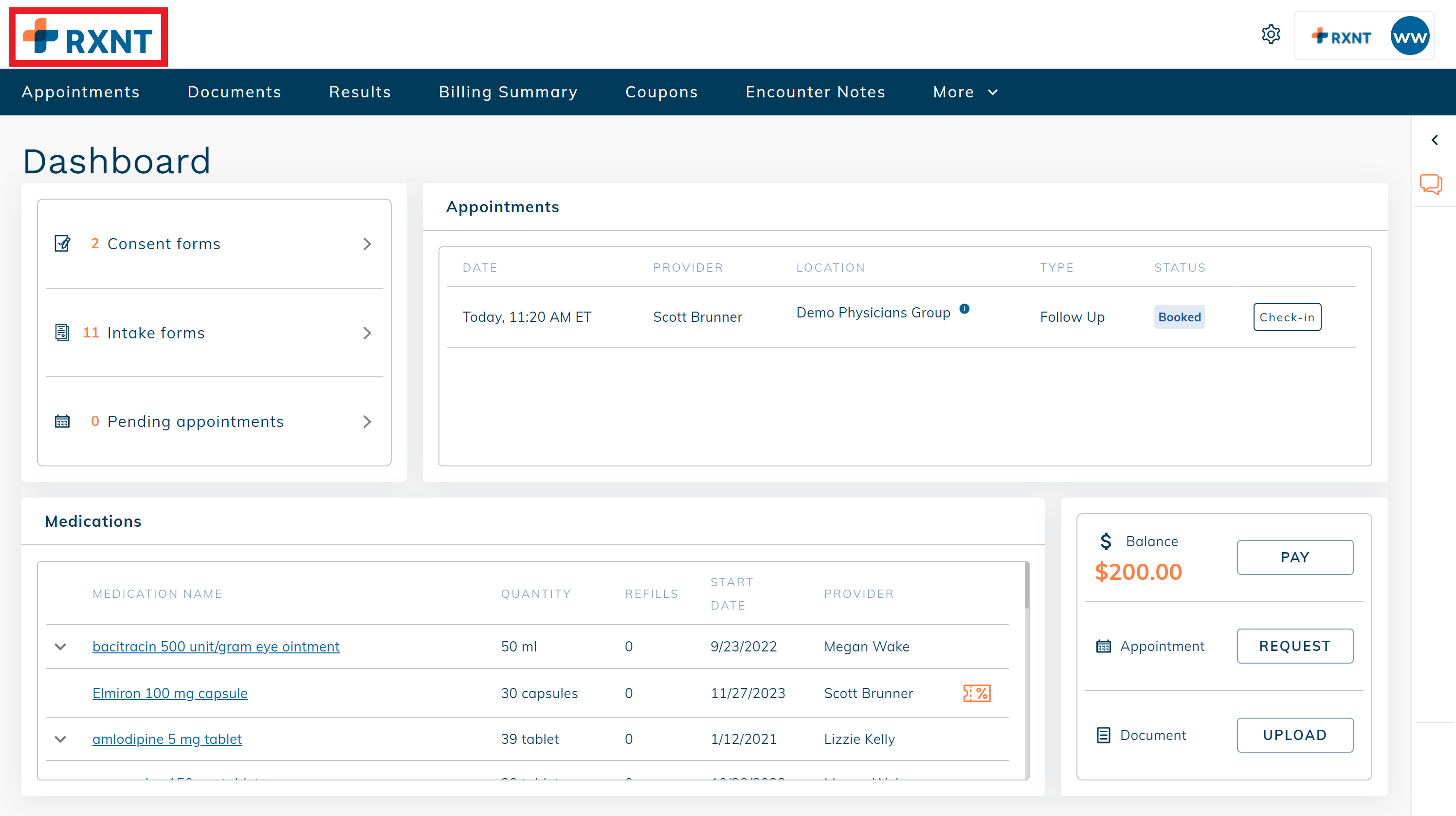 Profile View
Patient view
Click on your avatar to view your account information, update your demographics profile, and sign out of your PHR account.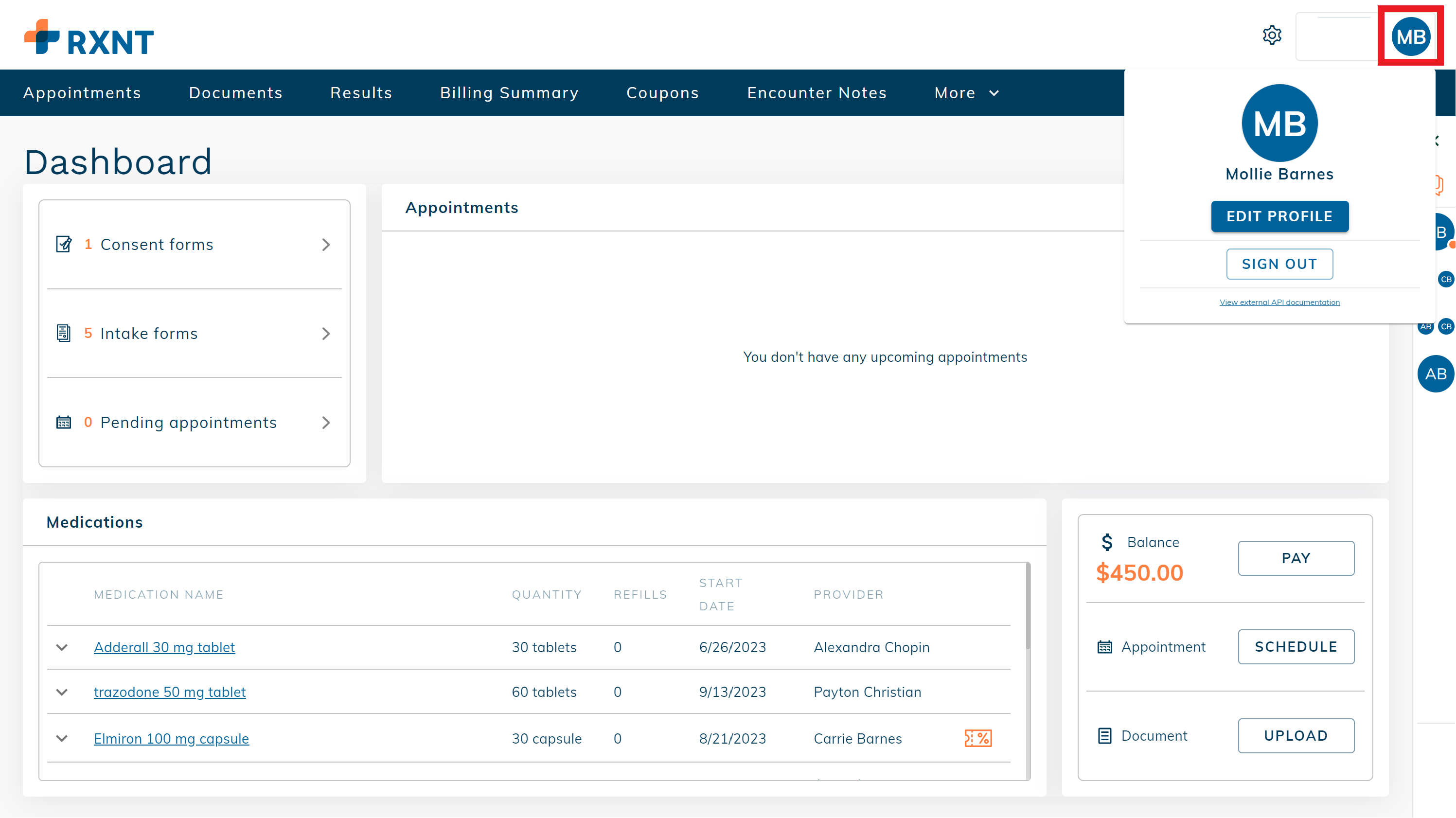 Representative view
This will show for representative accounts only. If you're logged in to your own health records, you won't see this.
Quickly see who you're viewing health records for—right from the header.

Settings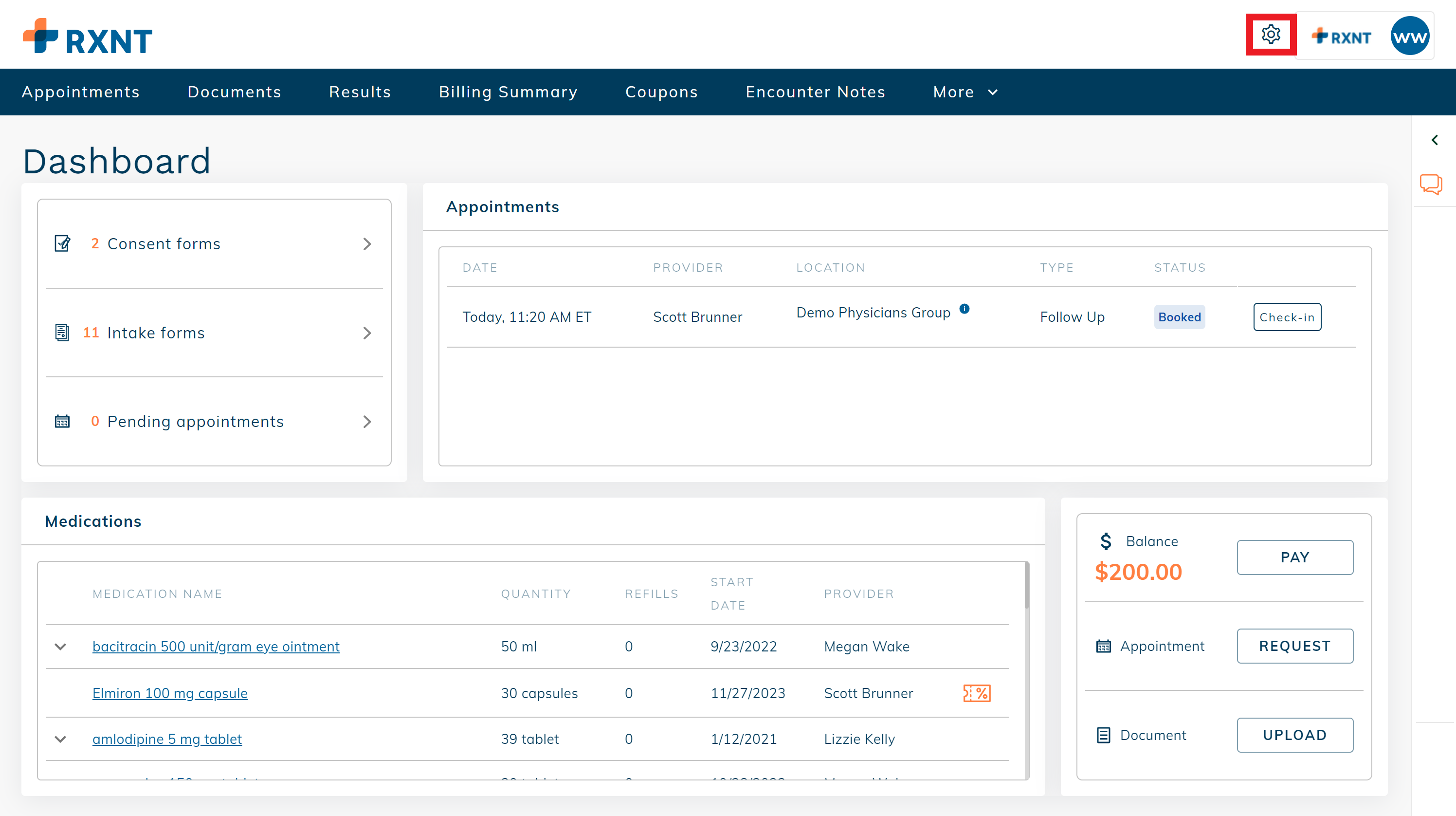 Terms and conditions
Access the terms and conditions and privacy policy you accepted during registration in the utilities section.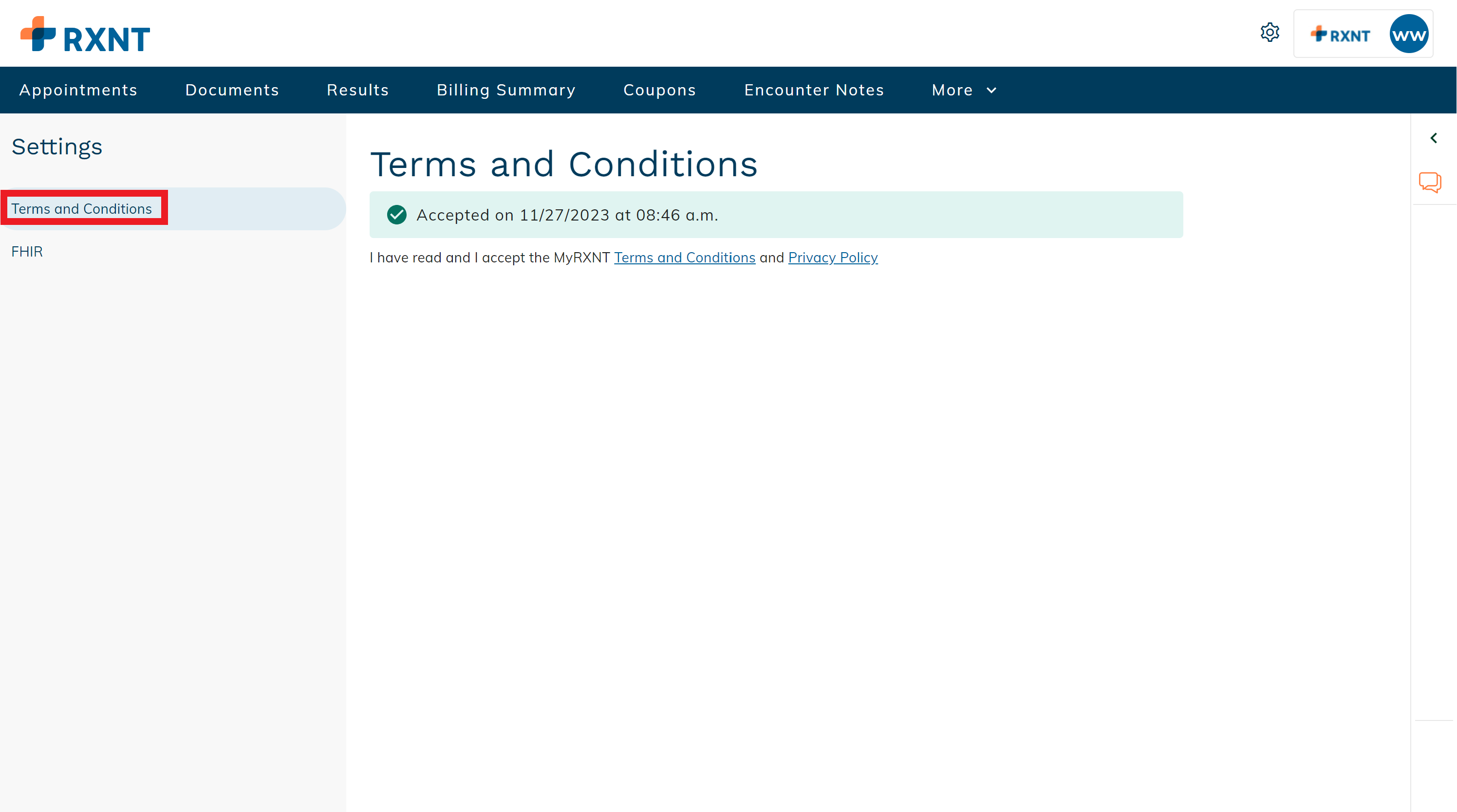 FHIR
Fast Healthcare Interoperability Resources (FHIR) can be exchanged between different computer systems regardless of how it is stored in those systems.