If RXNT has performed a data extraction for your practice, the following instructions will allow you to access the extracted files.
Install FileZilla
Access RXNT extraction files through FileZilla. Click the appropriate link below to download FileZilla to your computer:
Download for Mac
Download for Windows (64-bit)
Download for Windows (32-bit)
Download for Linux
Click Download FileZilla Client.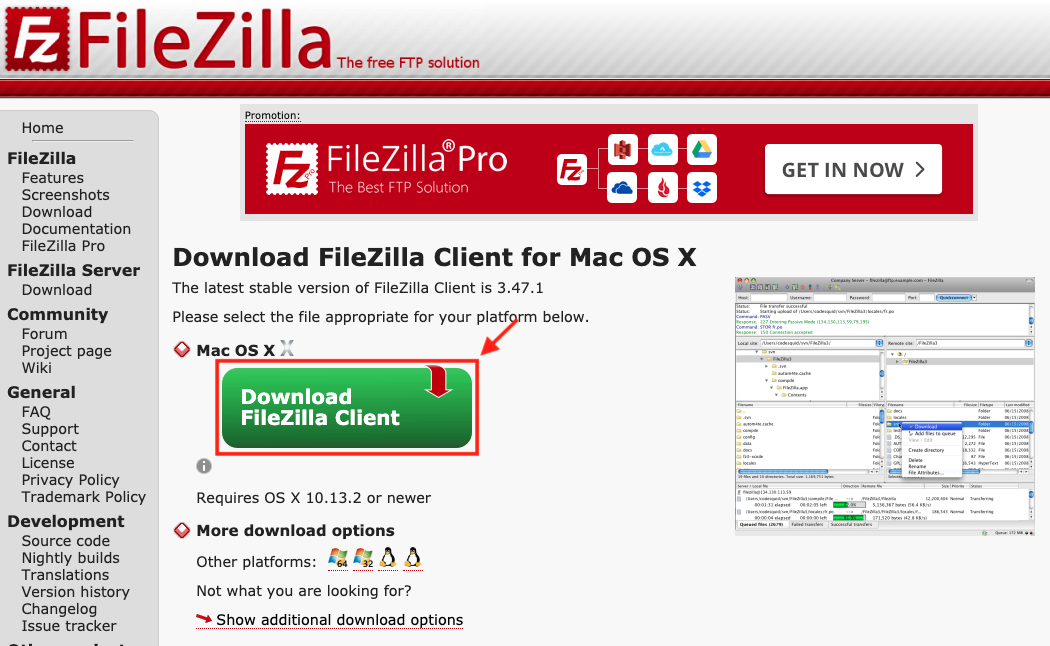 Click Download in the first column.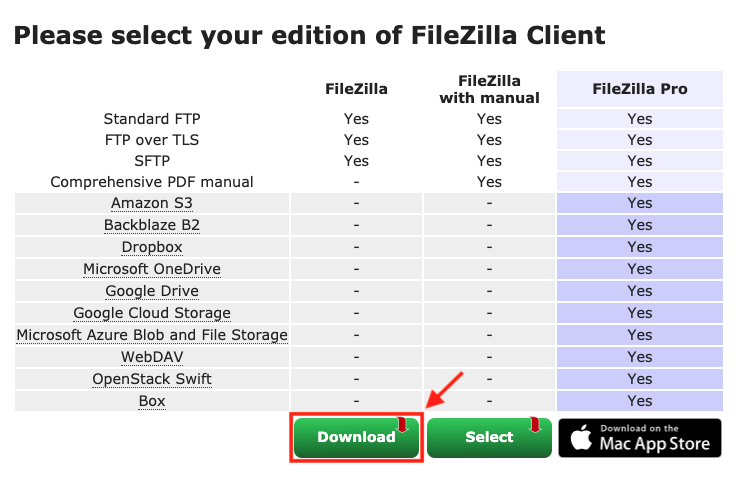 Open the downloaded file and follow the on-screen installation instructions for your computer.
Access the extraction files
Open FileZilla and enter your credentials at the top of the window. For Host, enter ftp2.rxnt.com. Then enter the username and password provided by the RXNT integration team. Leave Port blank and click Quickconnect.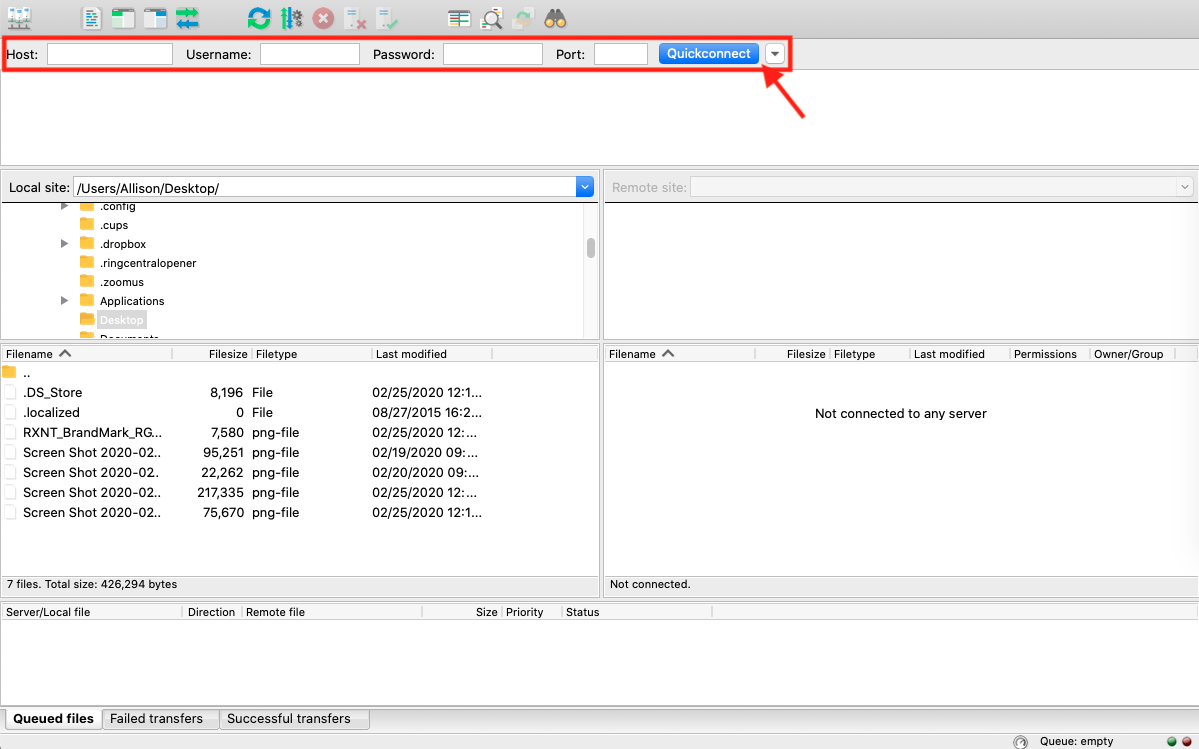 Drag the appropriate files from the right section to the left section to add the files to your computer.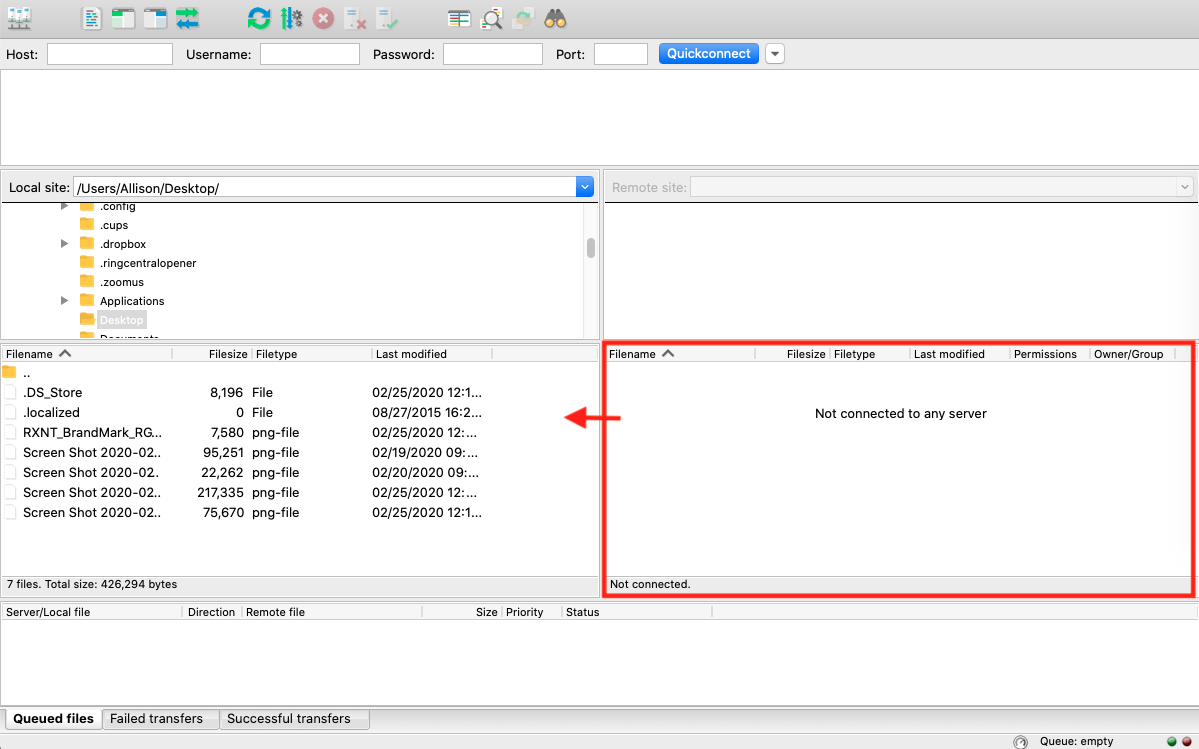 Still need help? Contact us!
Have a great idea? Tell us about it!