The patient dashboard is home to everything you might need when working on a patient account.
Search by the patient's name. You will see data about your patient's demographics, encounters, statements, and claims. Within this screen, you can access the patient's ledger and revise the patient's insurance information.
Display encounter balance
The encounter balance information will now be visible in the patient's dashboard "Encounters" section.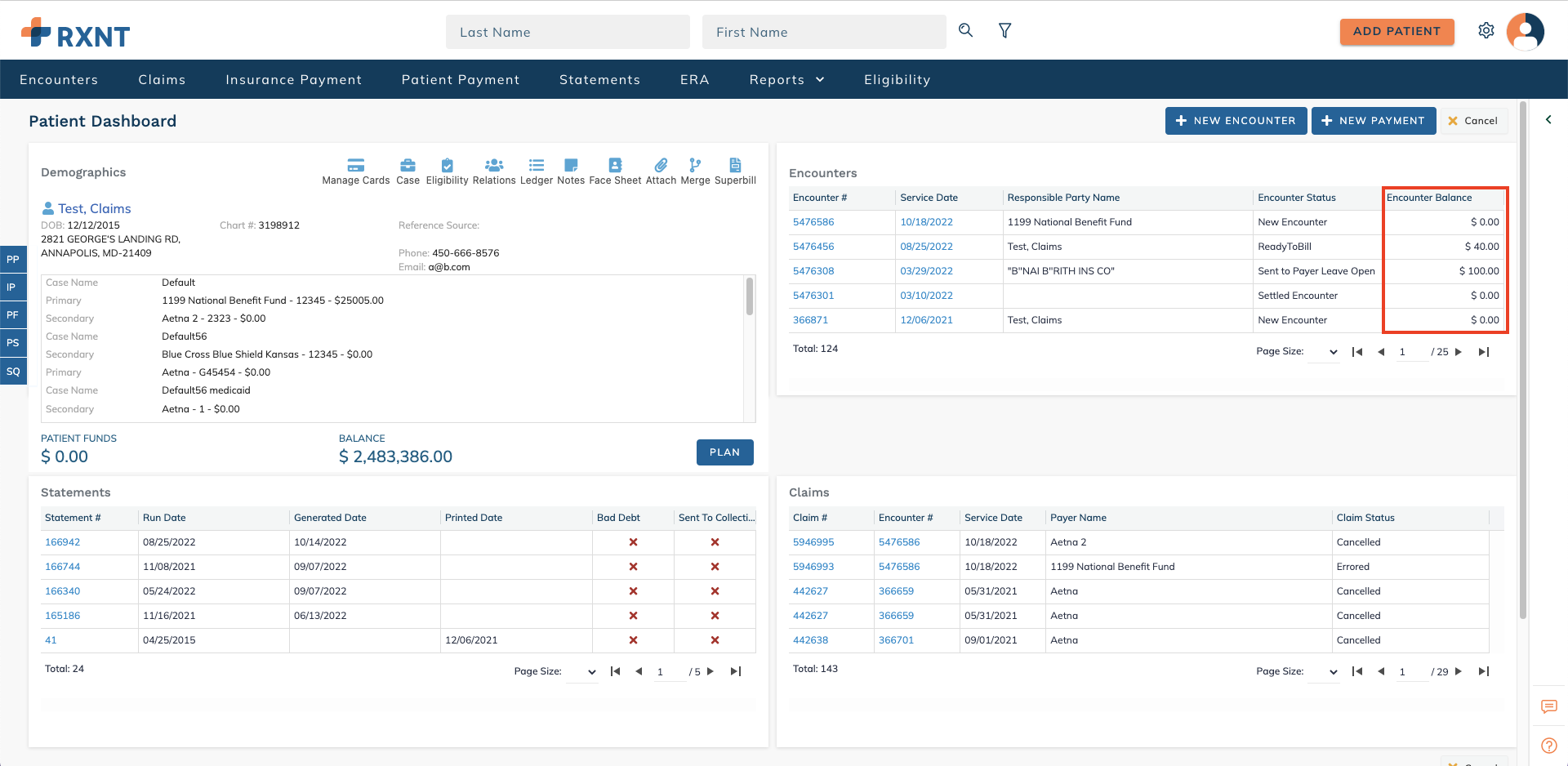 Patient balance on the patient dashboard
Users can view the total patient balance on the patient dashboard in the billing application.

Patient funds on the Patient Dashboard
You will see the total patient funds on the patient dashboard. Hover over the total patient funds to view the total approved and unapproved funds.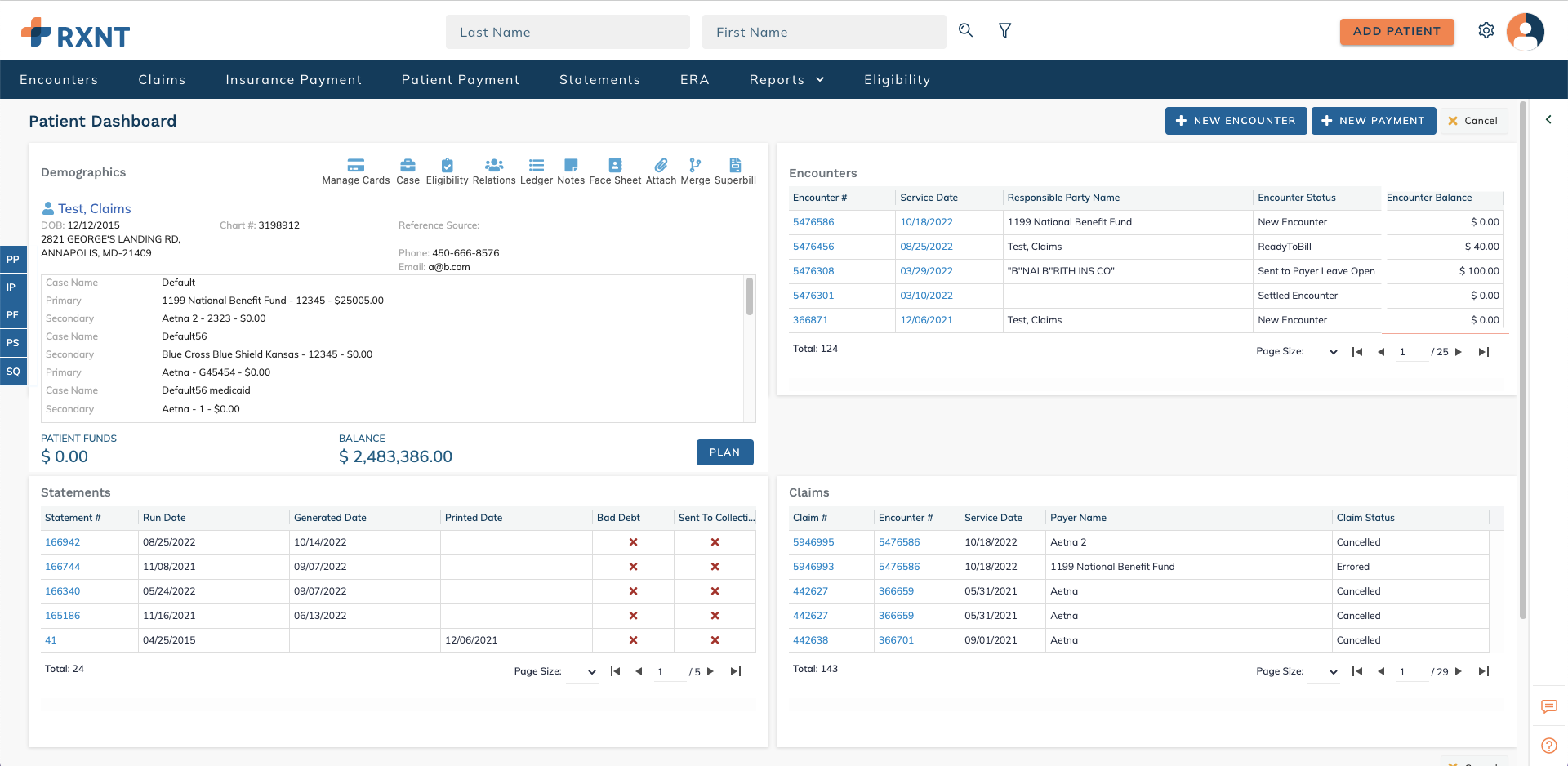 Patient email on the Patient Dashboard
You can quickly view the patient's email on the patient dashboard in the Demographics section.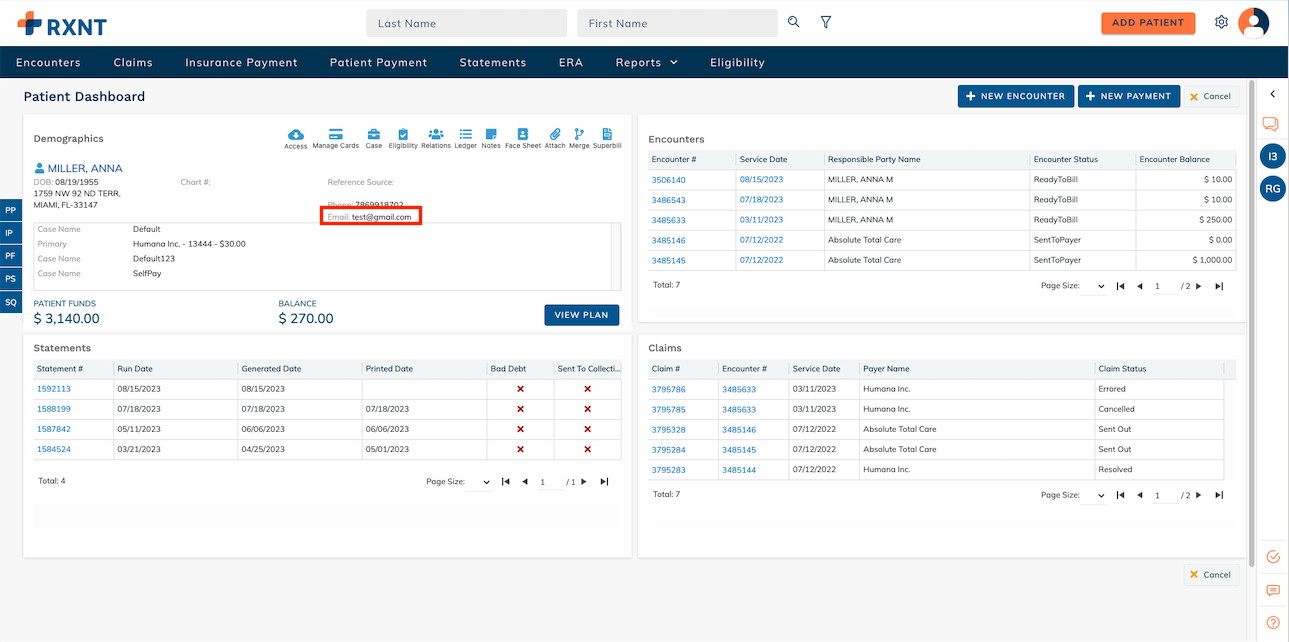 Display Run Date
The Run Date column is displayed in the patient dashboard Statements section. This column displays the date on which the statement was initially generated. The Generated Date will remain the same as the Run Date until the statement is updated.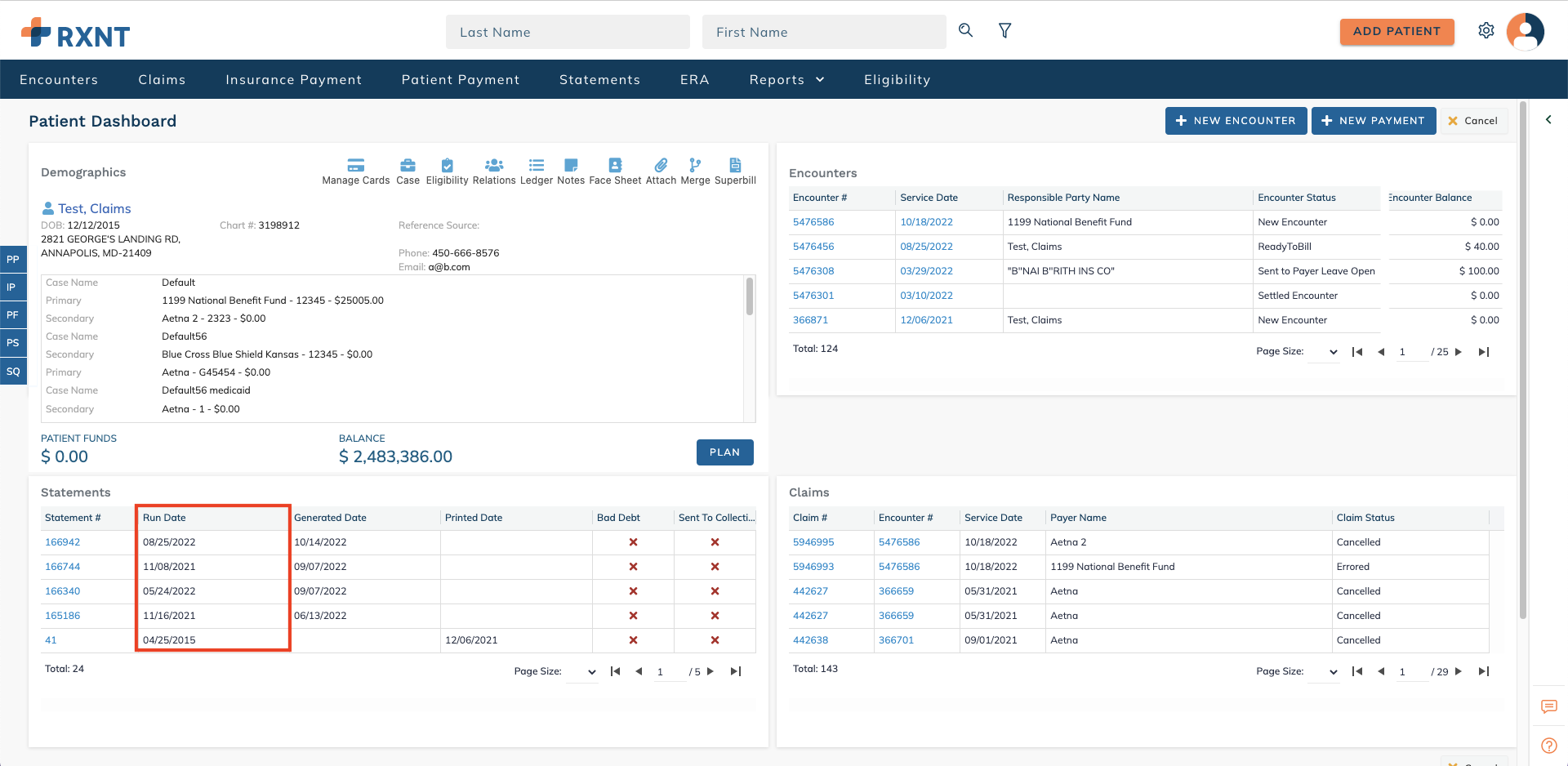 Navigating from the patient dashboard
Clicking on the navigation bar will open the associated screen for the selected patient.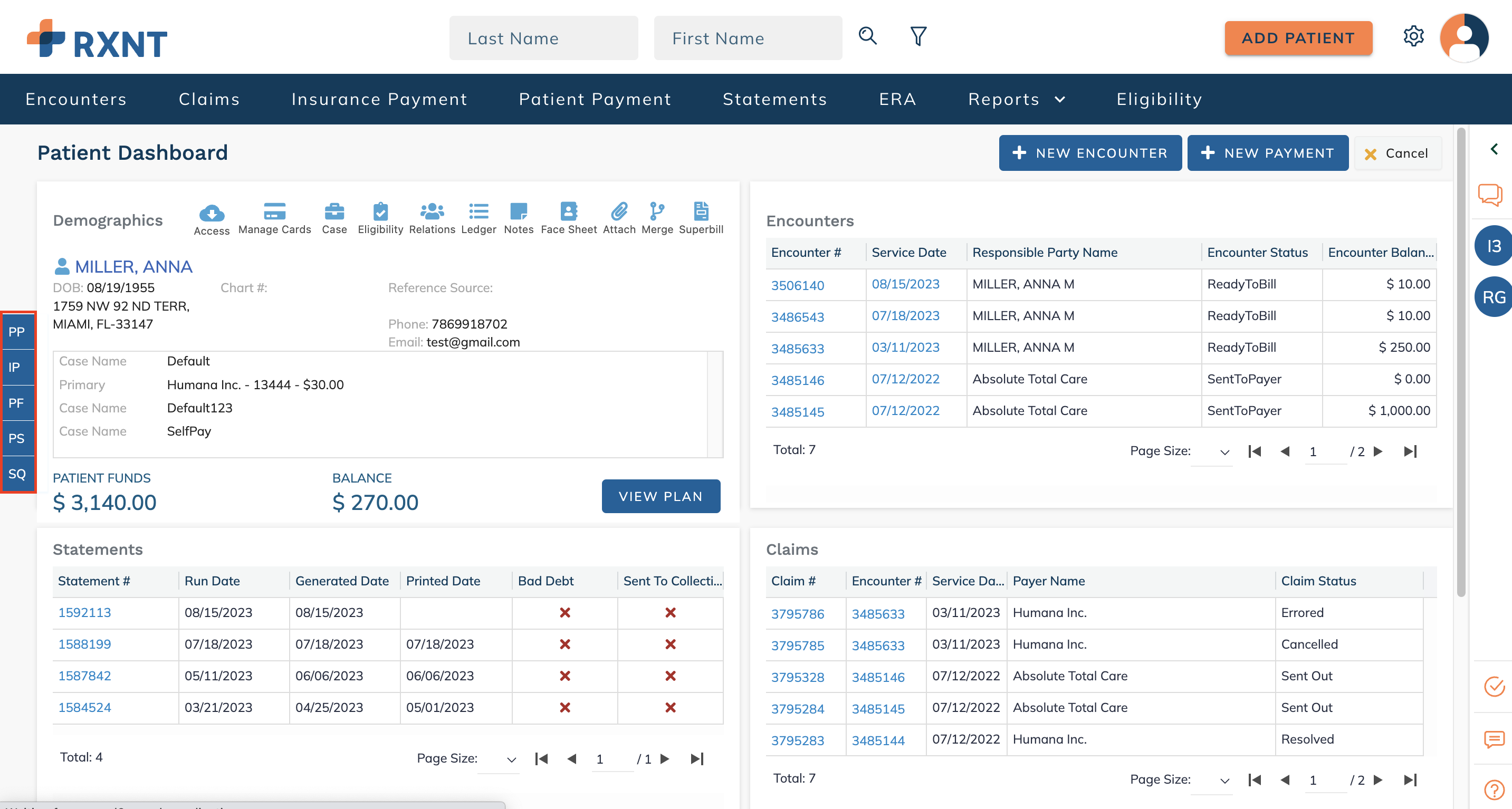 Still, need help? Contact us!
Have a great idea? Tell us about it!