Once a specific patient is selected, the patient's dashboard will appear showing information on the following:
Patient Demographics
Patient Encounters
Patient Statements
Patient Claims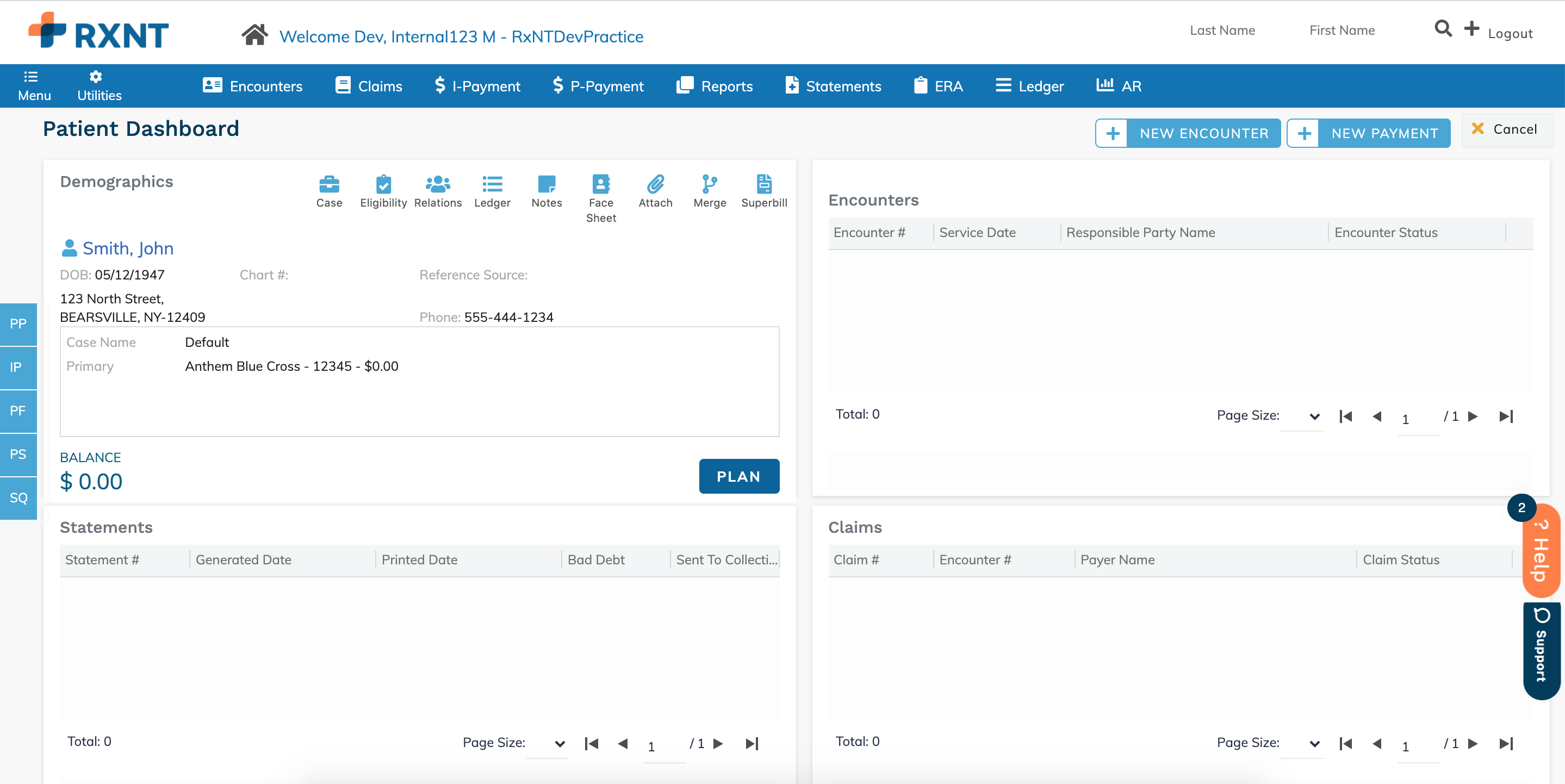 Within this screen, the patient's ledger can be accessed and patient insurance case information can be added or edited.
Still, need help? Contact us!
Have a great idea? Tell us about it!