Overview
We've completely redesigned and updated the mobile patient dashboard within the RXNT application! This update improves accessibility to all sections of the patient record, and increases visibility for relevant patient details, bringing your mobile experience closer to our desktop patient dashboard.
Patient demographics
More patient demographics will now be displayed on the dashboard, including gender, age, and weight. Patient profile pictures will also display on the mobile app! To see more demographics or to make changes to patient information, simply tap on the pencil icon in the righthand corner.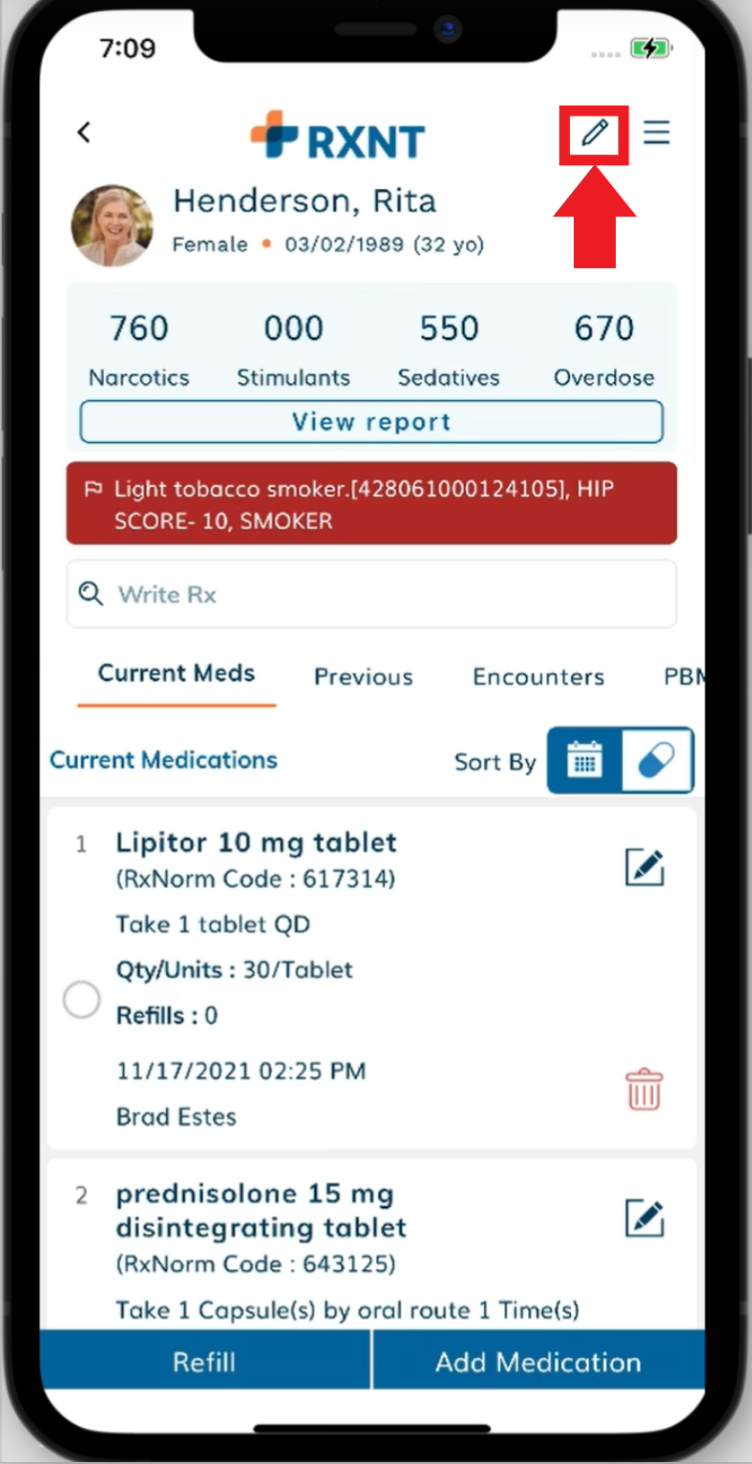 PMP/PDMP scores and report
If your practice has integrated with your state's Prescription Monitoring Program (PMP) or Prescription Drug Monitoring Program (PDMP), the scores will be available at the top of the patient dashboard. To access the full detailed report, tap View report.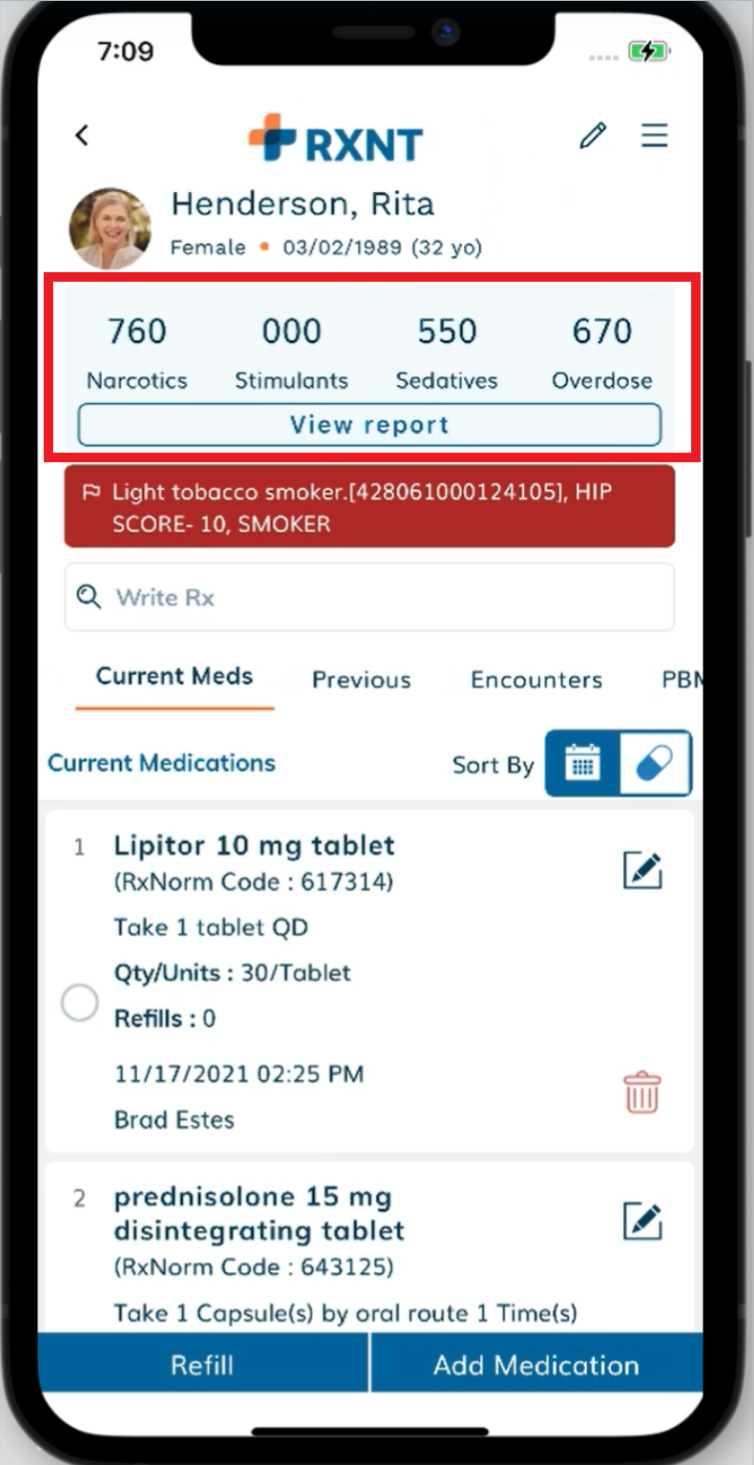 Patient flags
If a patient flag has been set in the desktop version of your RXNT E-Prescribing software, the flag will also be displayed at the top of the patient dashboard within the mobile app.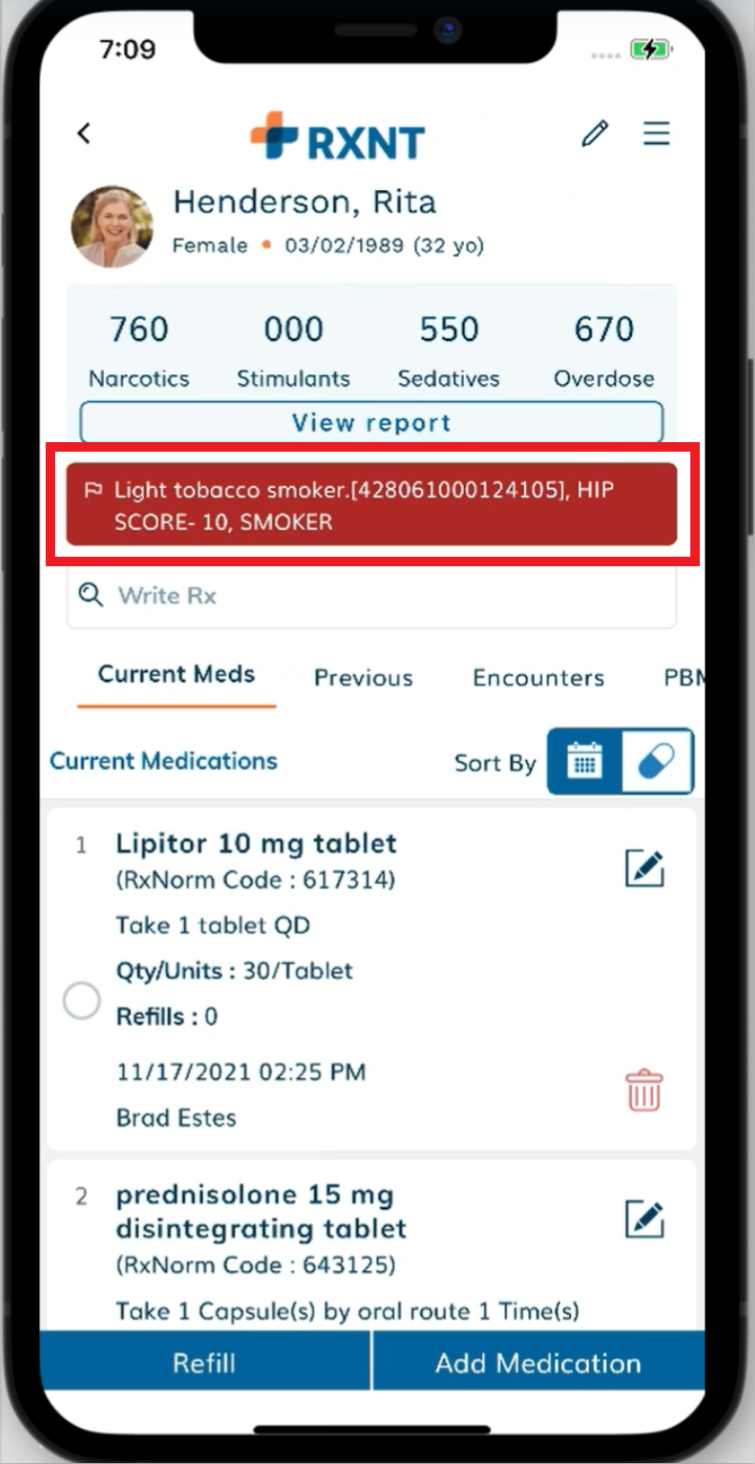 Write a prescription
To write a prescription, tap on the Write Rx field to search for a medication. This field is now available from every section of the patient dashboard.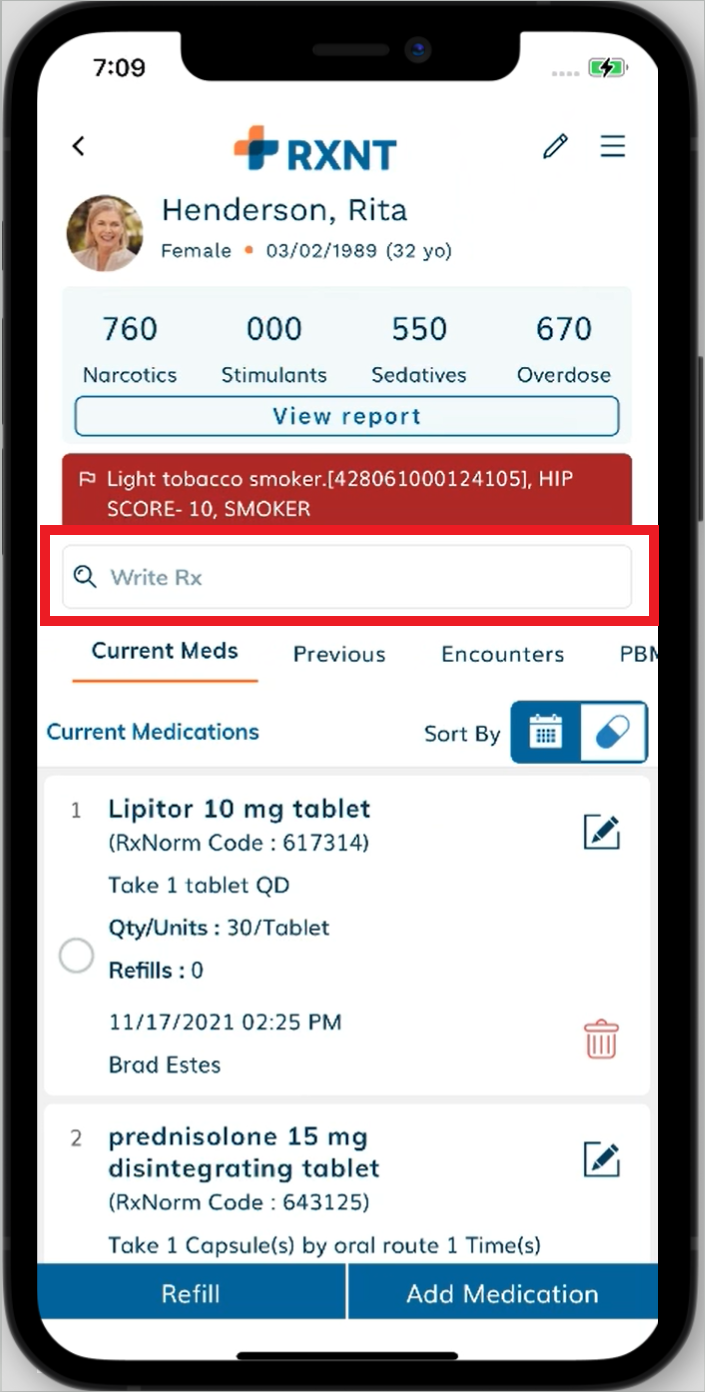 Type in the name of the medication and tap the search icon. You can also search by class or filter by favorite medications. To learn more about writing a prescription on the mobile app, click here!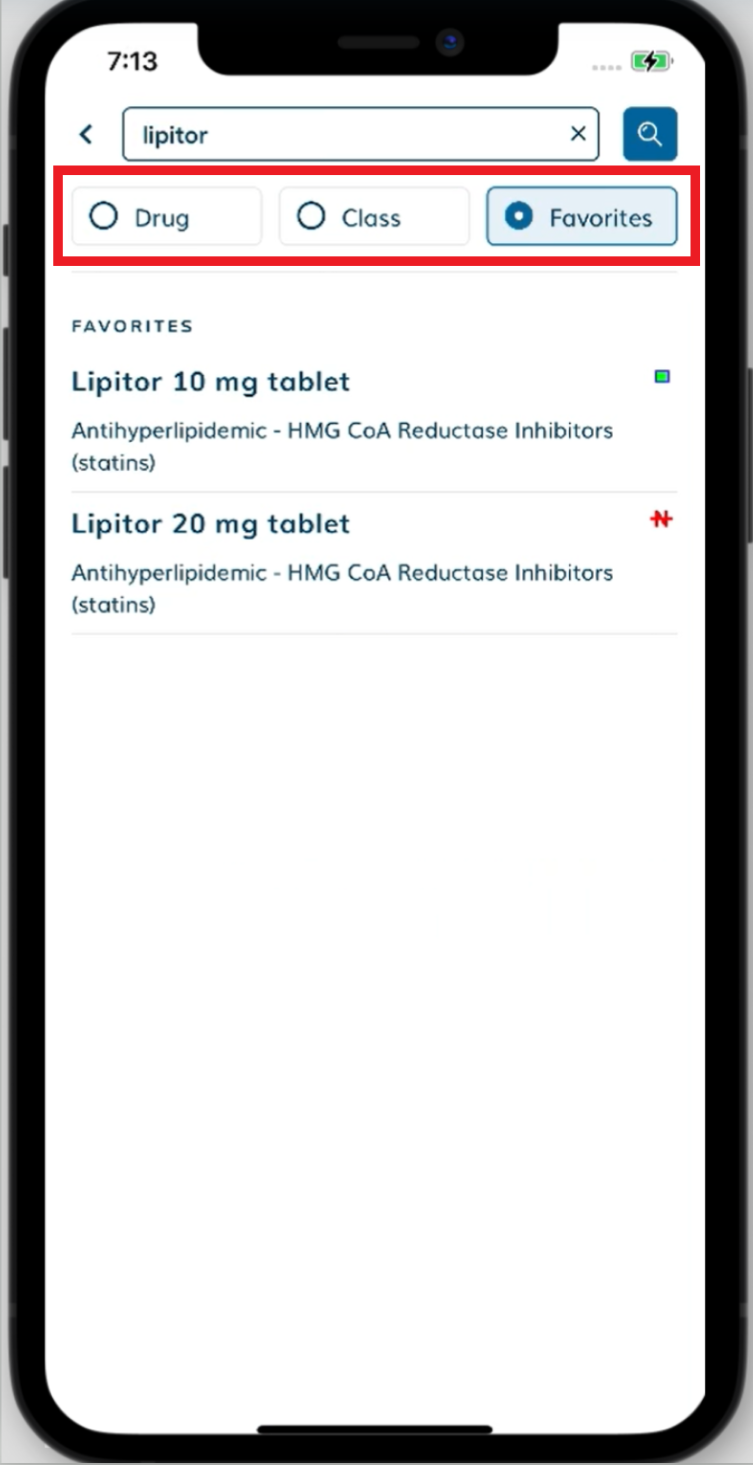 Encounters
Access each section of the patient record from the tabs in the middle of the dashboard instead of at the bottom of the screen. This centered menu bar now includes patient encounters! Simply scroll left or right to see all of the available sections:
New: Patient dashboard navigation has changed from the bottom to the center.
Current Meds (default)
Previous
Encounters
PBM
History
Notes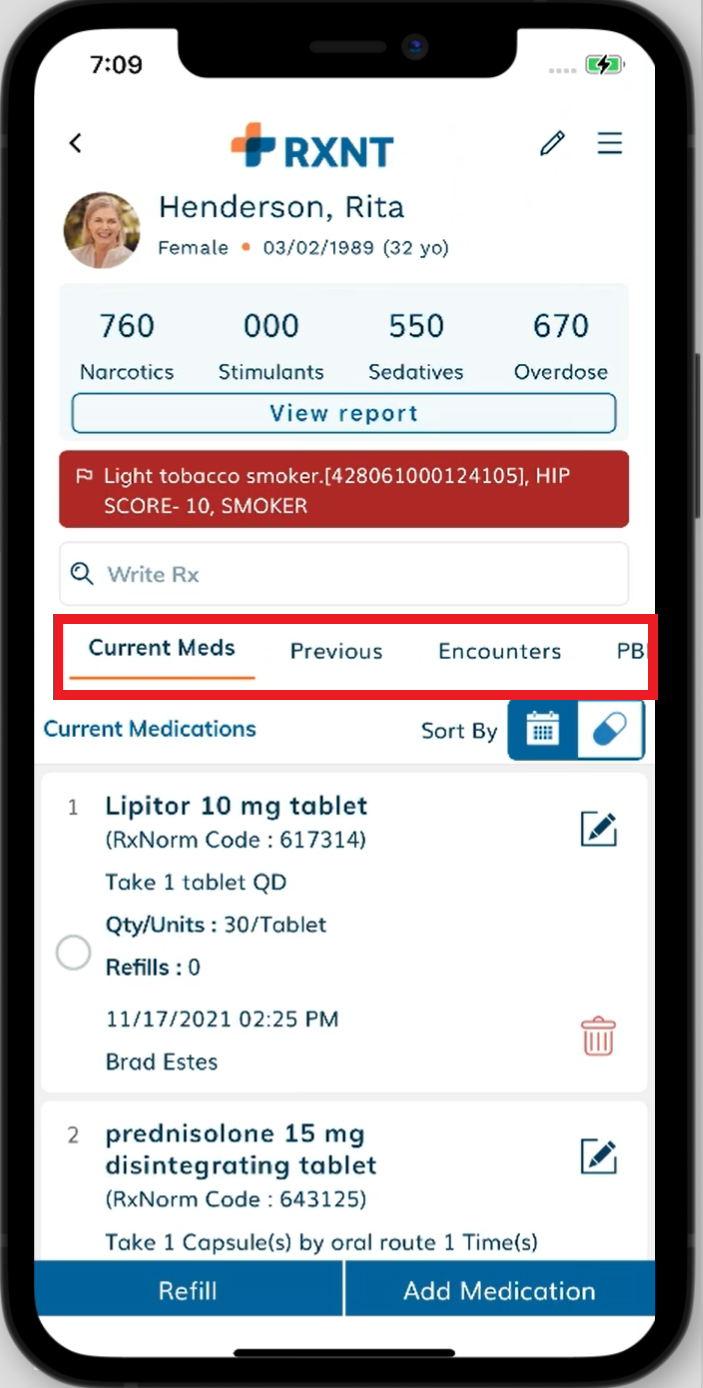 Still need help? Contact us!
Have a great idea? Tell us about it!