Providers can generate statements on demand, a feature which compliments statement generation cycles with set parameters.
To generate a statement, go to the Statement Queue screen and click on the Generate Statement button.
Generate Statements on Demand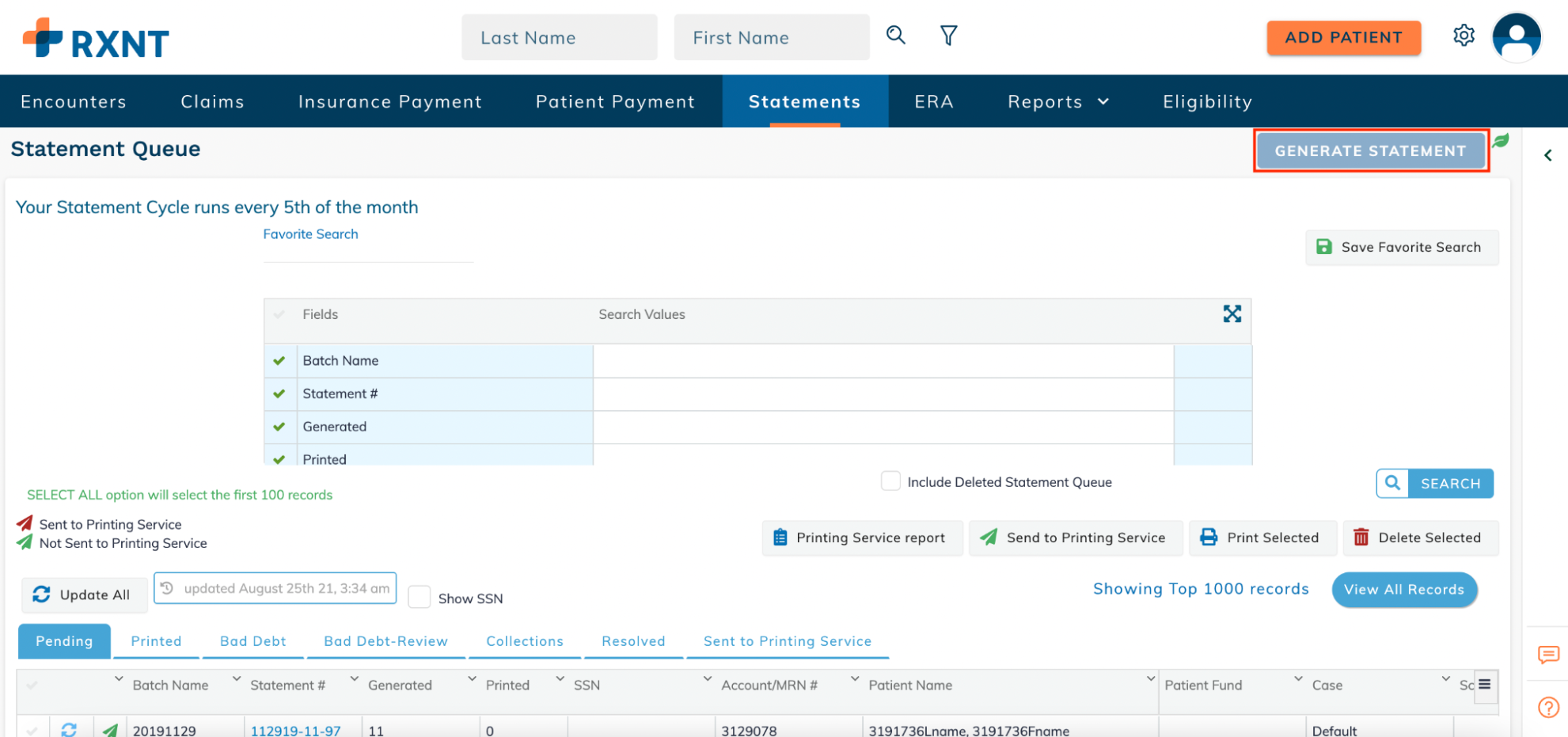 Pending Tab
A new statement cycle is generated and statements are added to the "Pending" tab.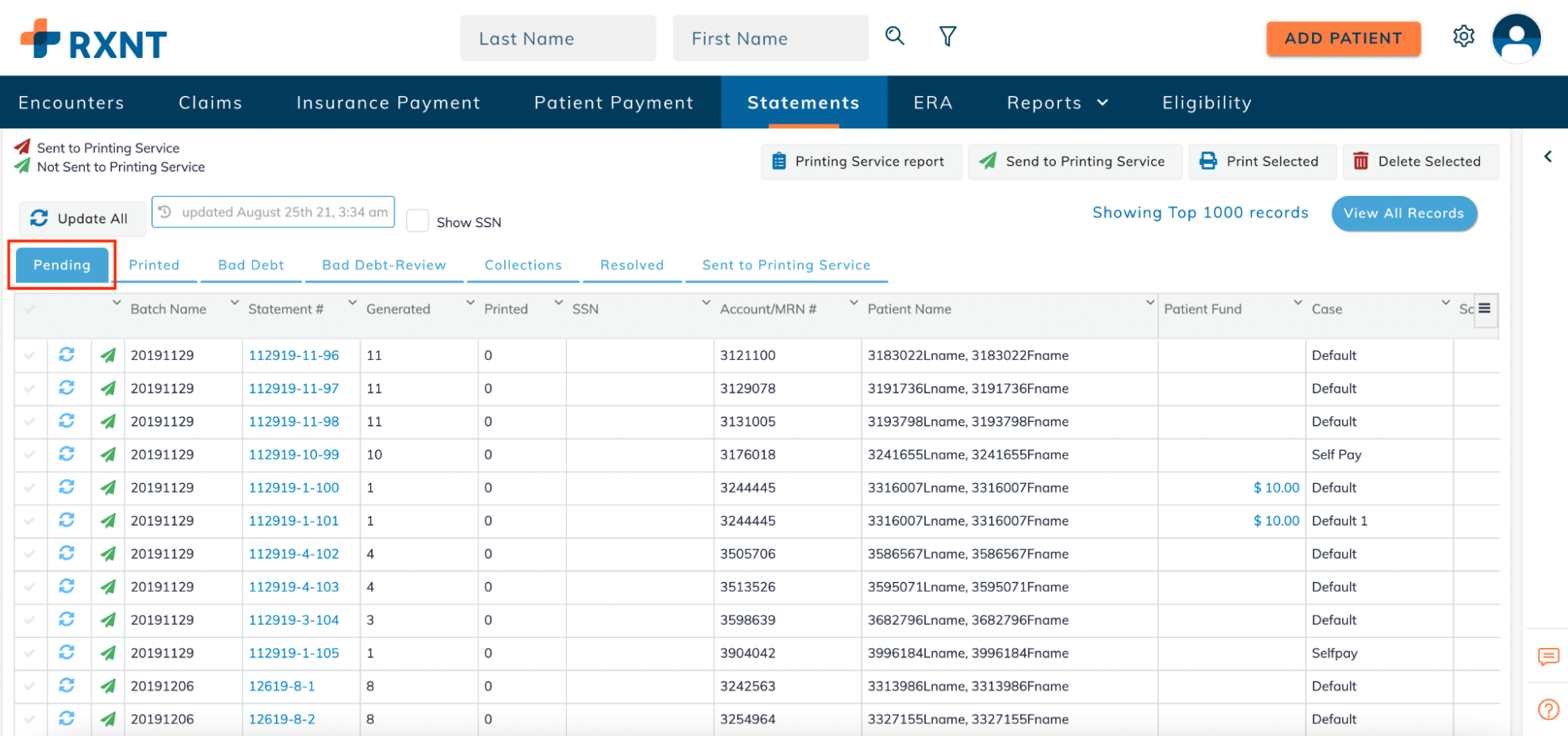 In Progress
When the confirmation message Generate statement process will be completed soon appears, click on the Ok button to close the message.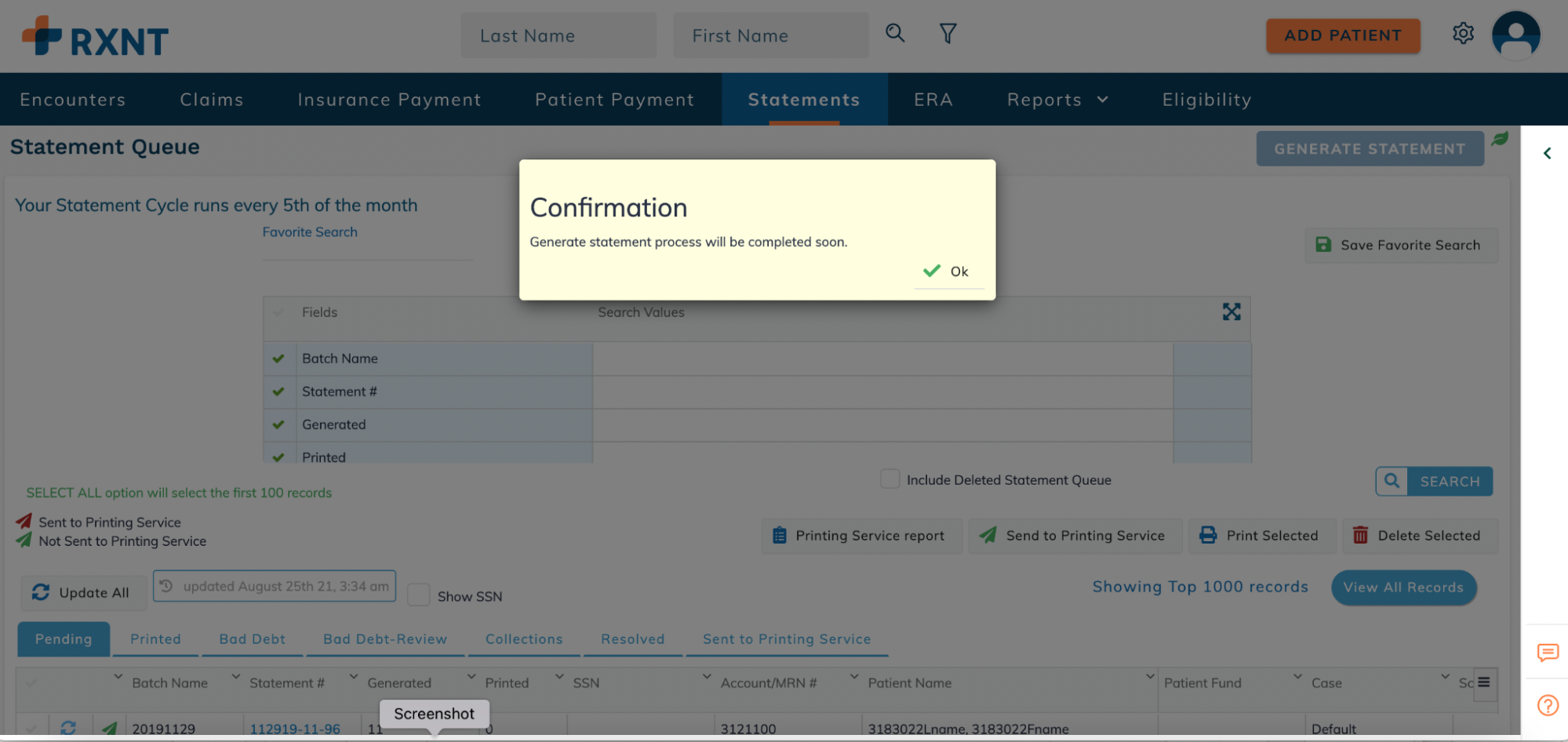 Completion
Note: The Generate Statement button will be disabled until the statement generation process is completed.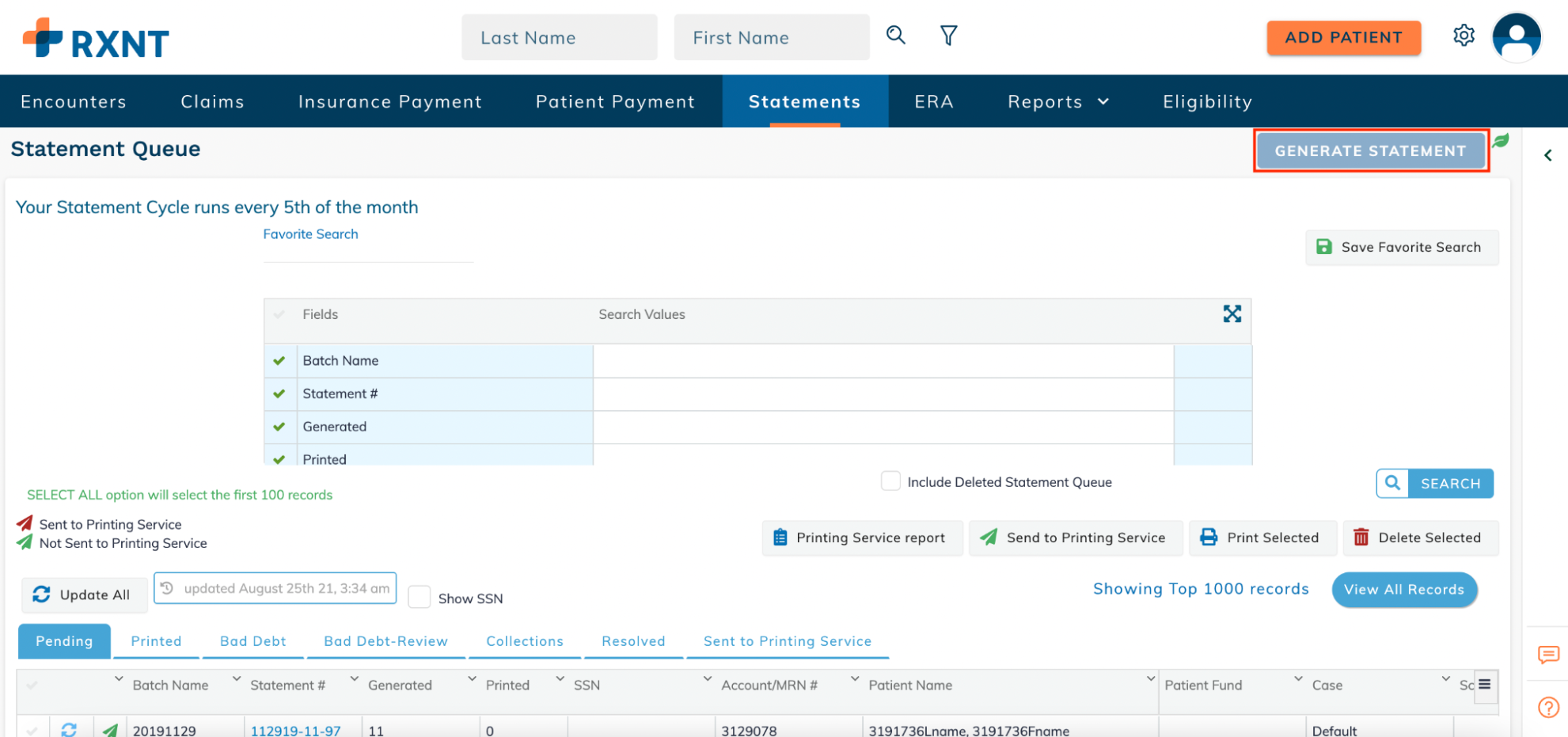 Confirmation
After pending statements have been processed, a confirmation message with a date and time stamp will appear next to the re-enabled Generate Statement button.