View all pending prescriptions
Log into the RXNT app and tap E-Prescribing.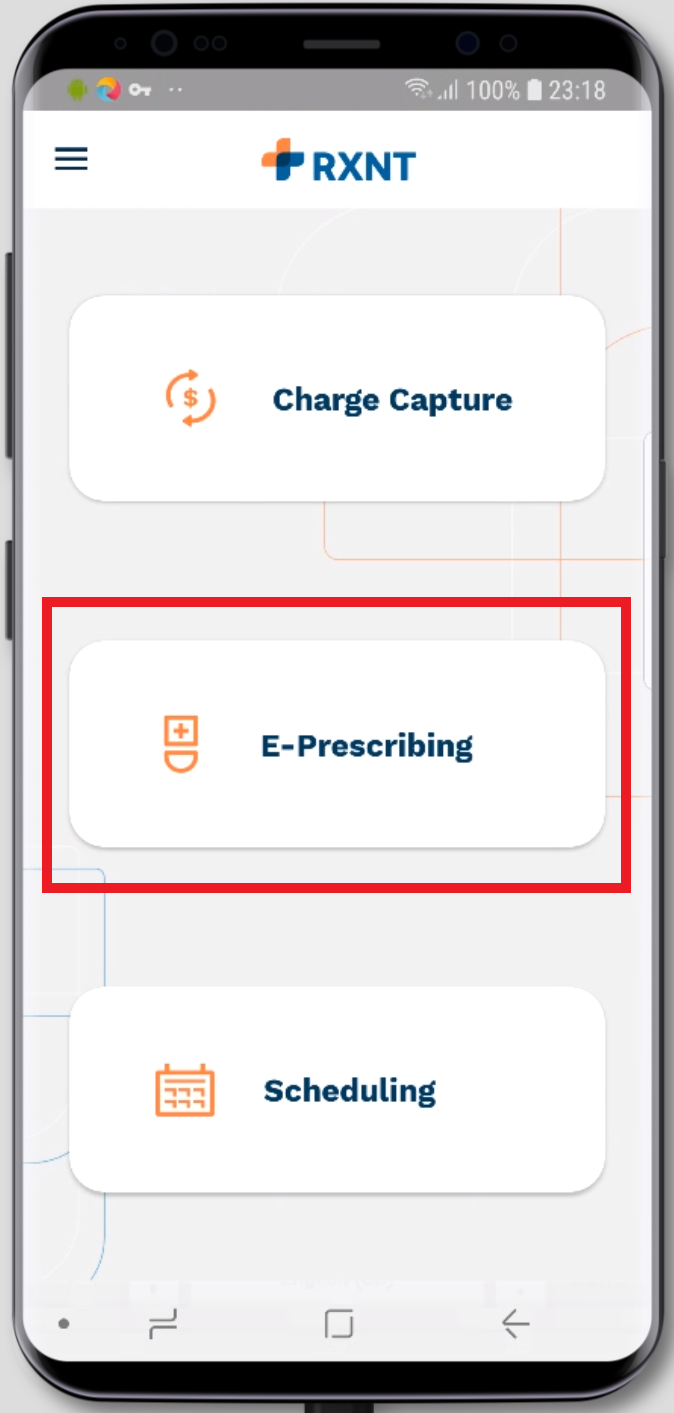 Tap Pending in the navigation bar to view all pending prescriptions.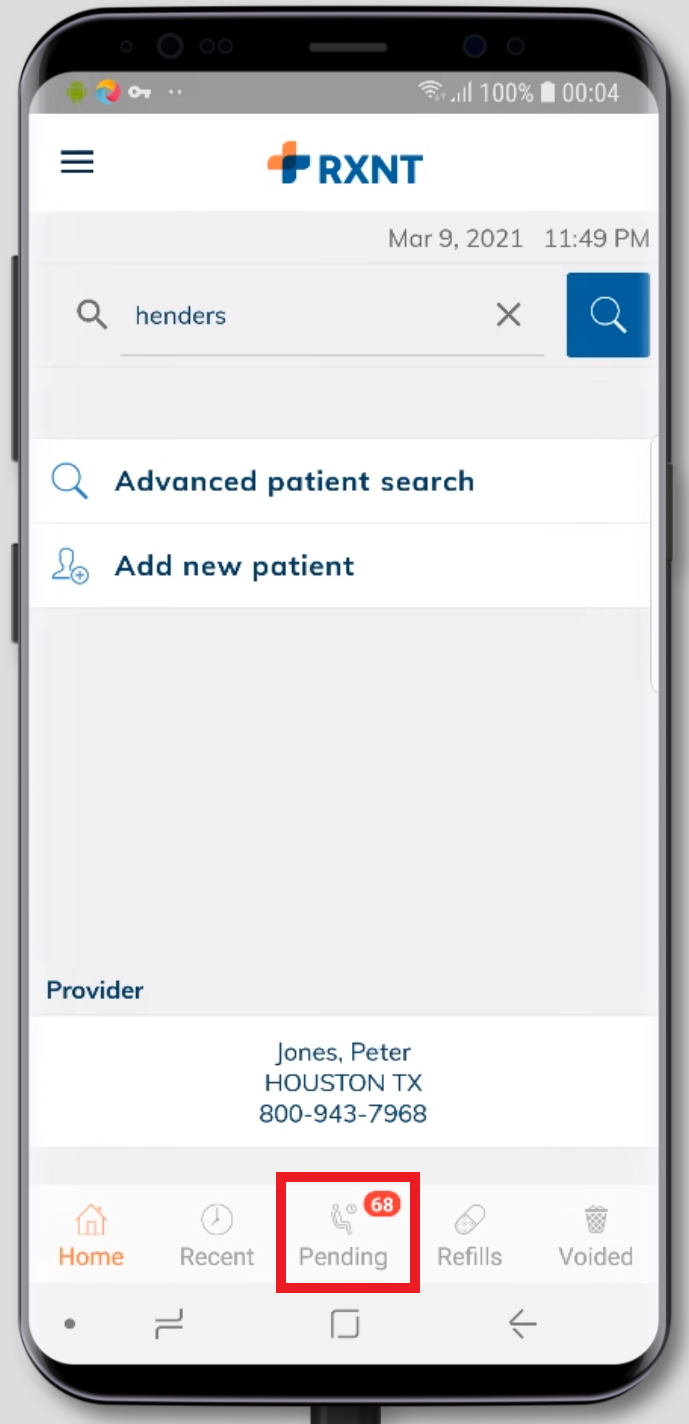 Filter the pending prescription list
Tap Filter by to narrow down the list of prending prescriptions.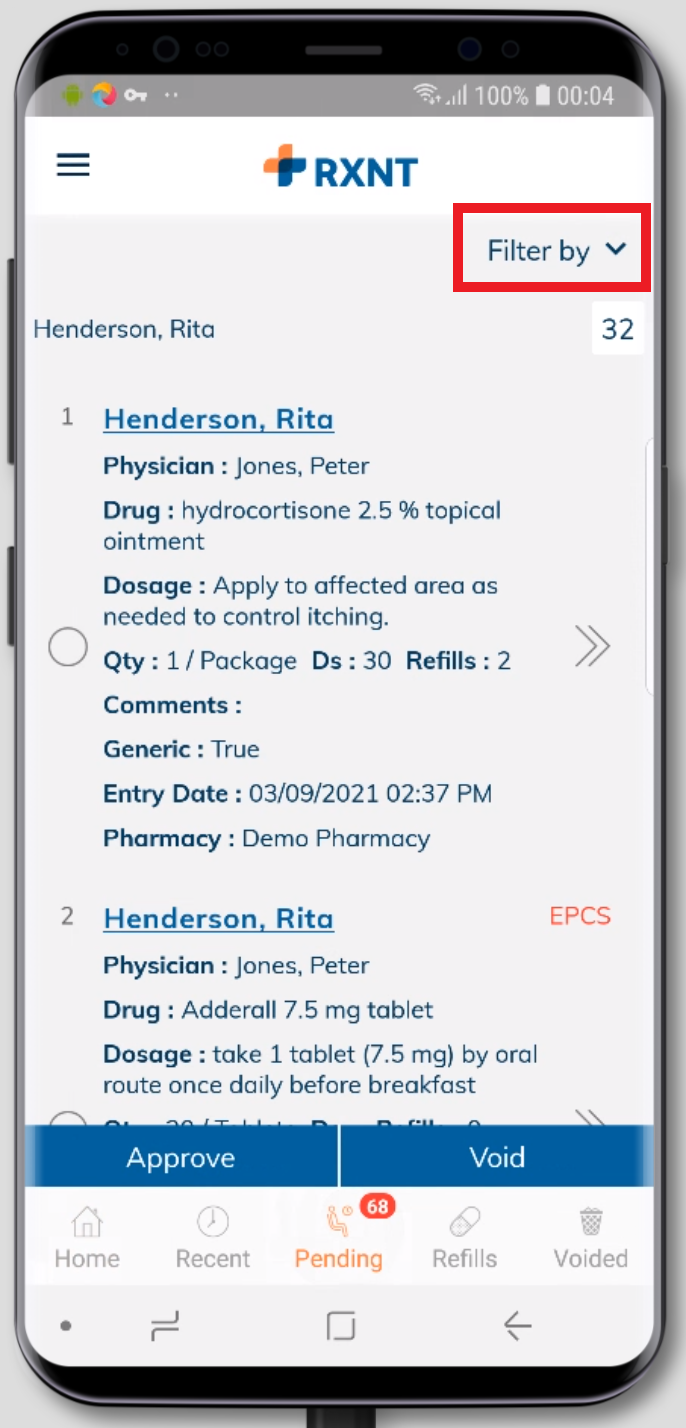 Select one or more providers to view only their pending prescriptions.
Only providers with open pending prescriptions will be available to filter. If you don't see a provider's name listed, they don't have any pending prescriptions to approve.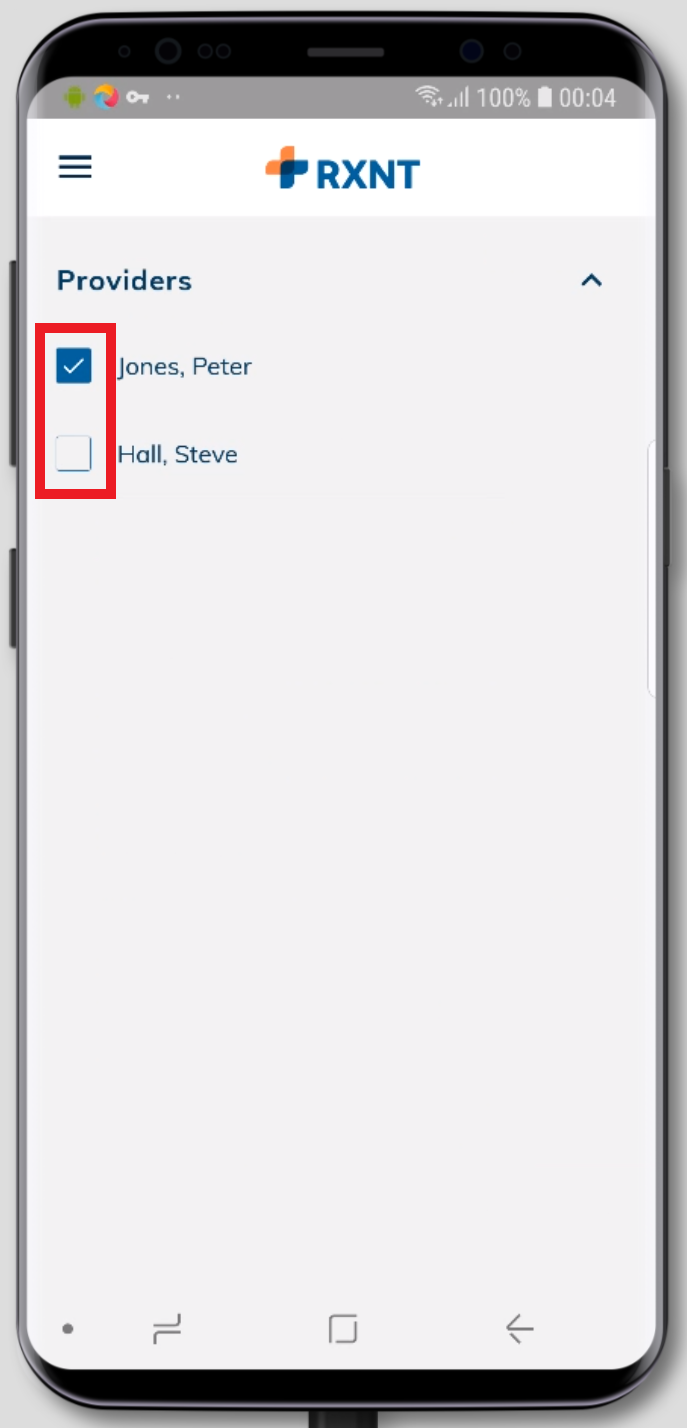 Tap the chevron icon to collapse the filter options and see the updated prescription list.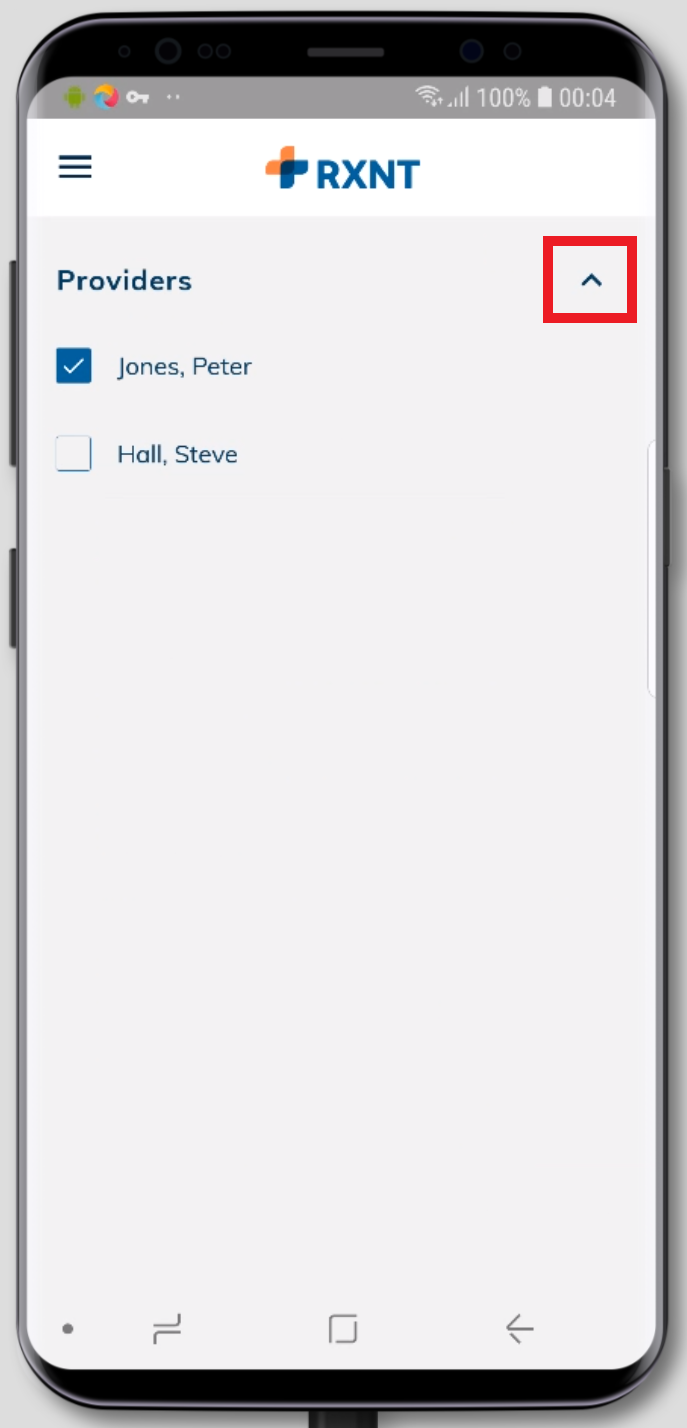 Select prescriptions to approve
Tap the checkbox to the left of the prescriptions you want to approve.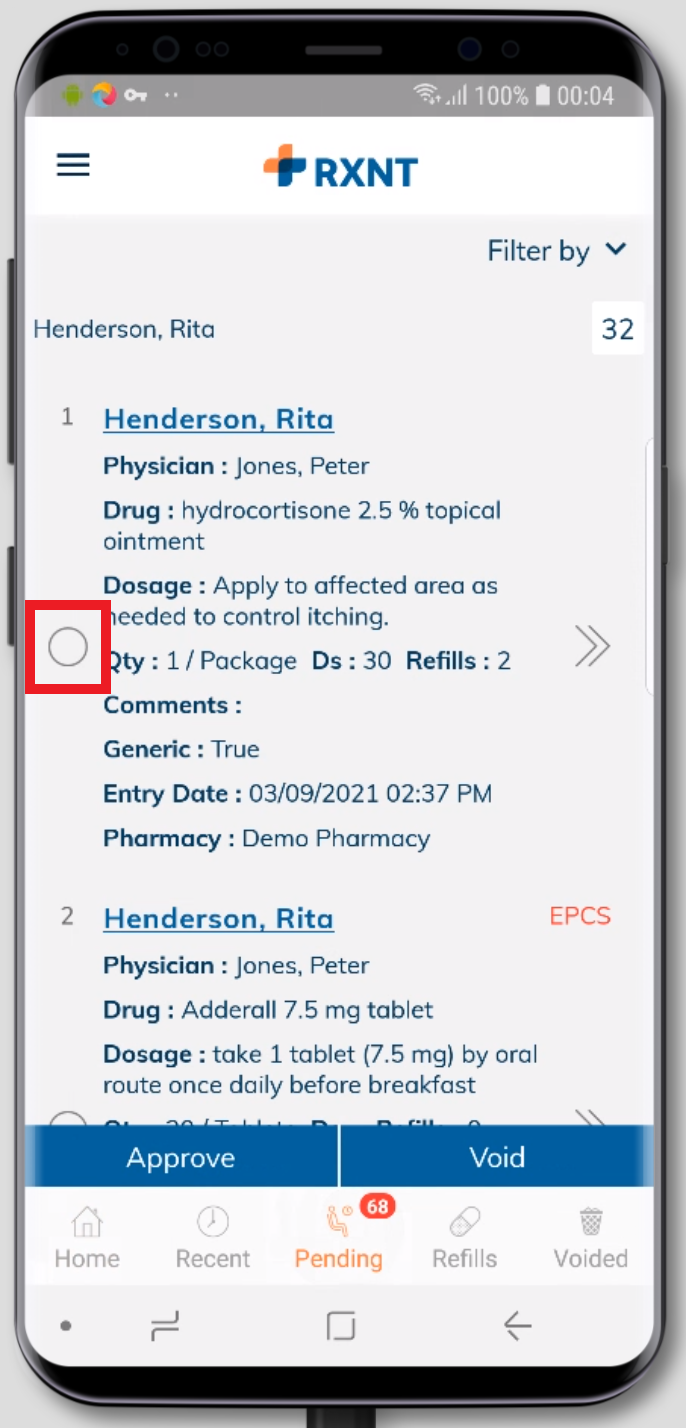 Tap Approve to send the prescriptions electronically.
If a prescription is for a controlled substance, you must be enrolled with EPCS and have an activated token for two-factor authentication in order to approve the prescription.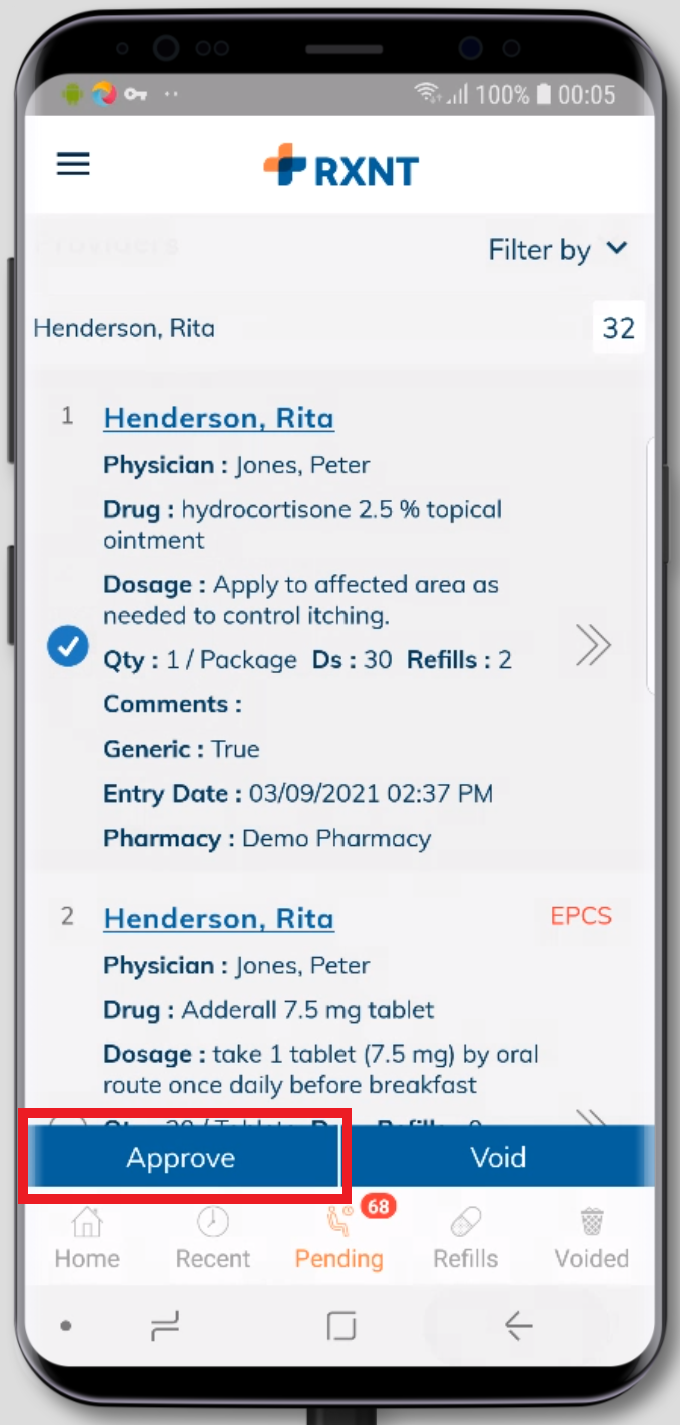 Still need help? Contact us!
Have a great idea? Tell us about it!