Creating a Miscellaneous Charge
Click Settings at the top right of the dashboard.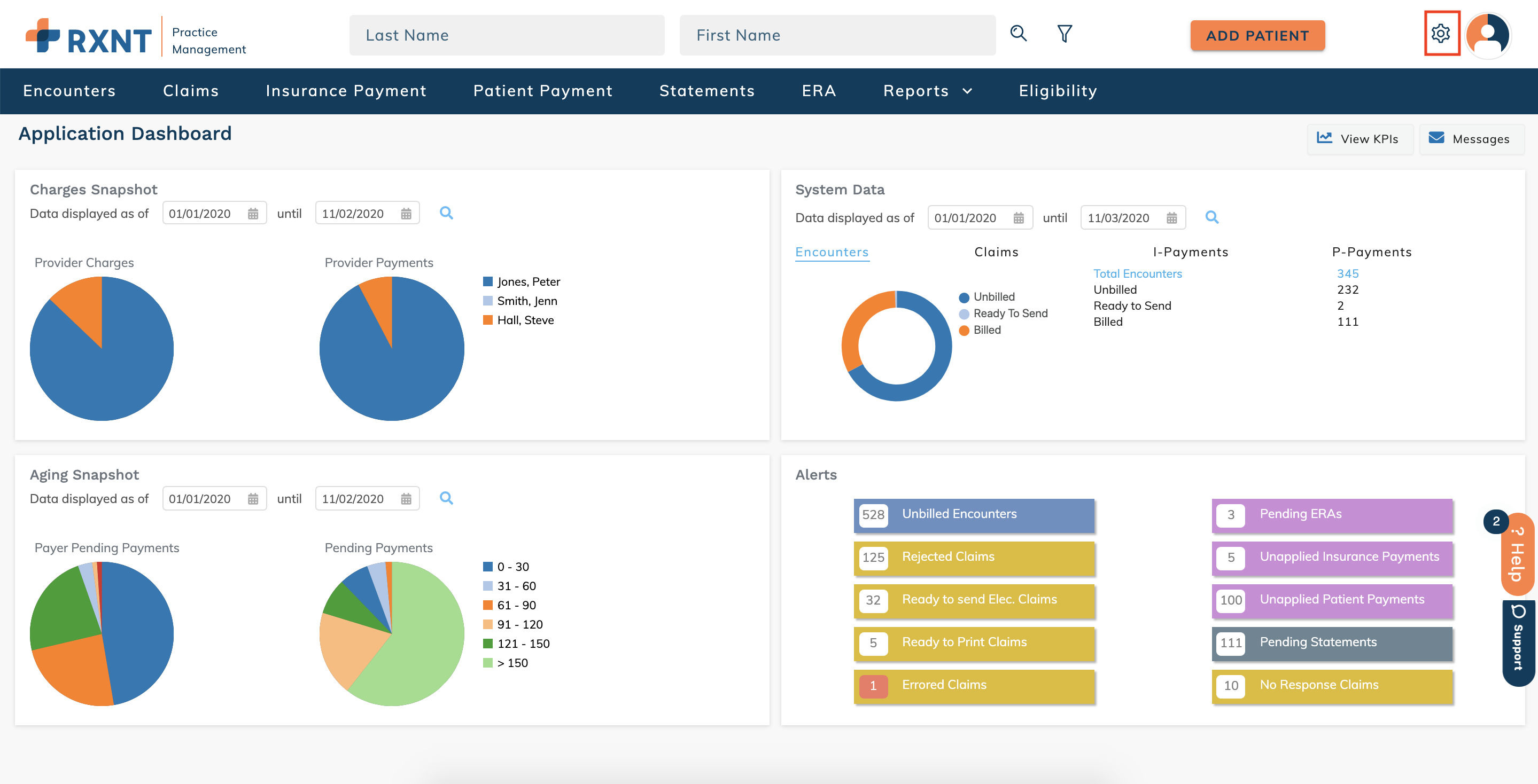 Click Practice Setup and Procedure Codes on the Utilities bar. Click the Miscellaneous Charges tab and then click New Miscellaneous Charges.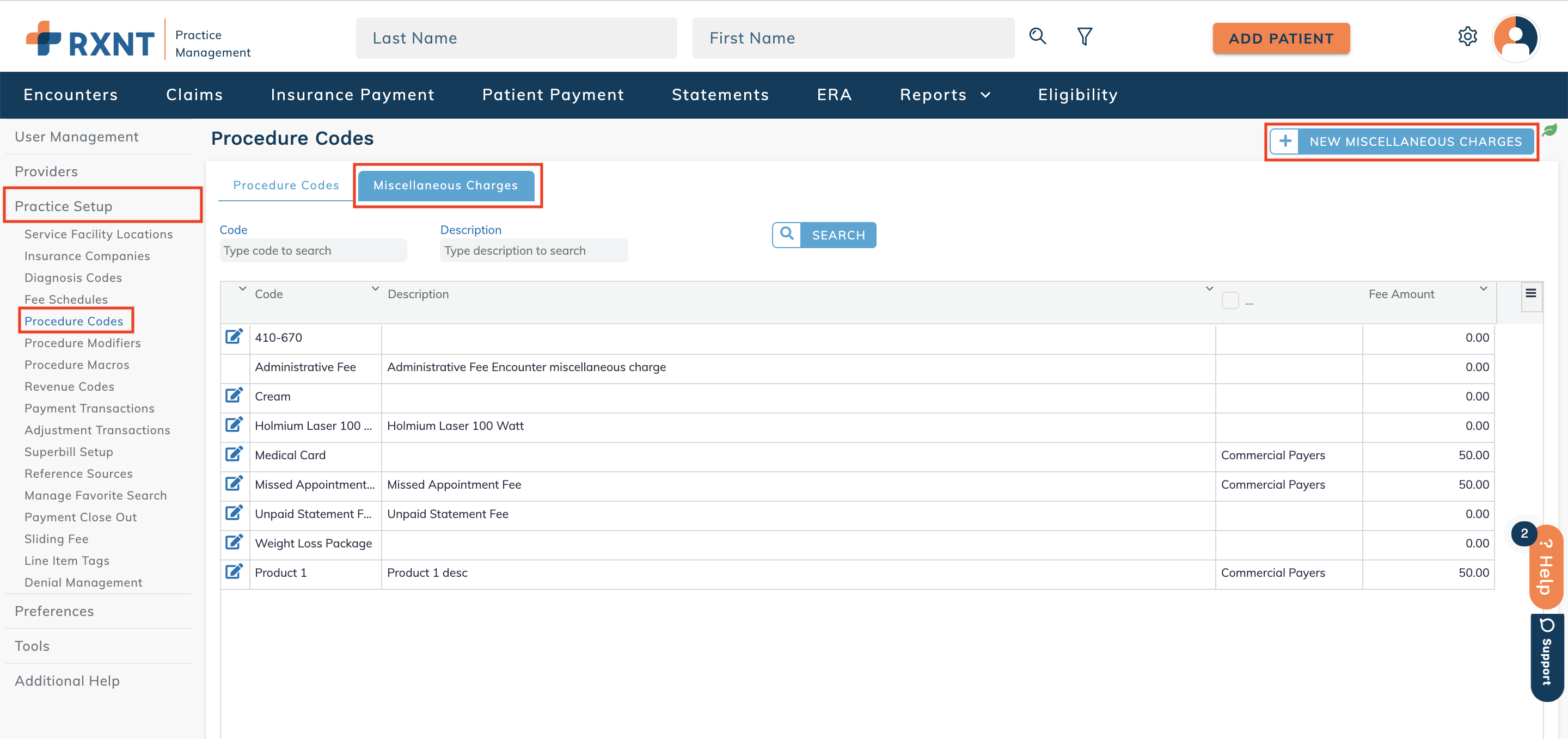 Enter the correct information and click Save.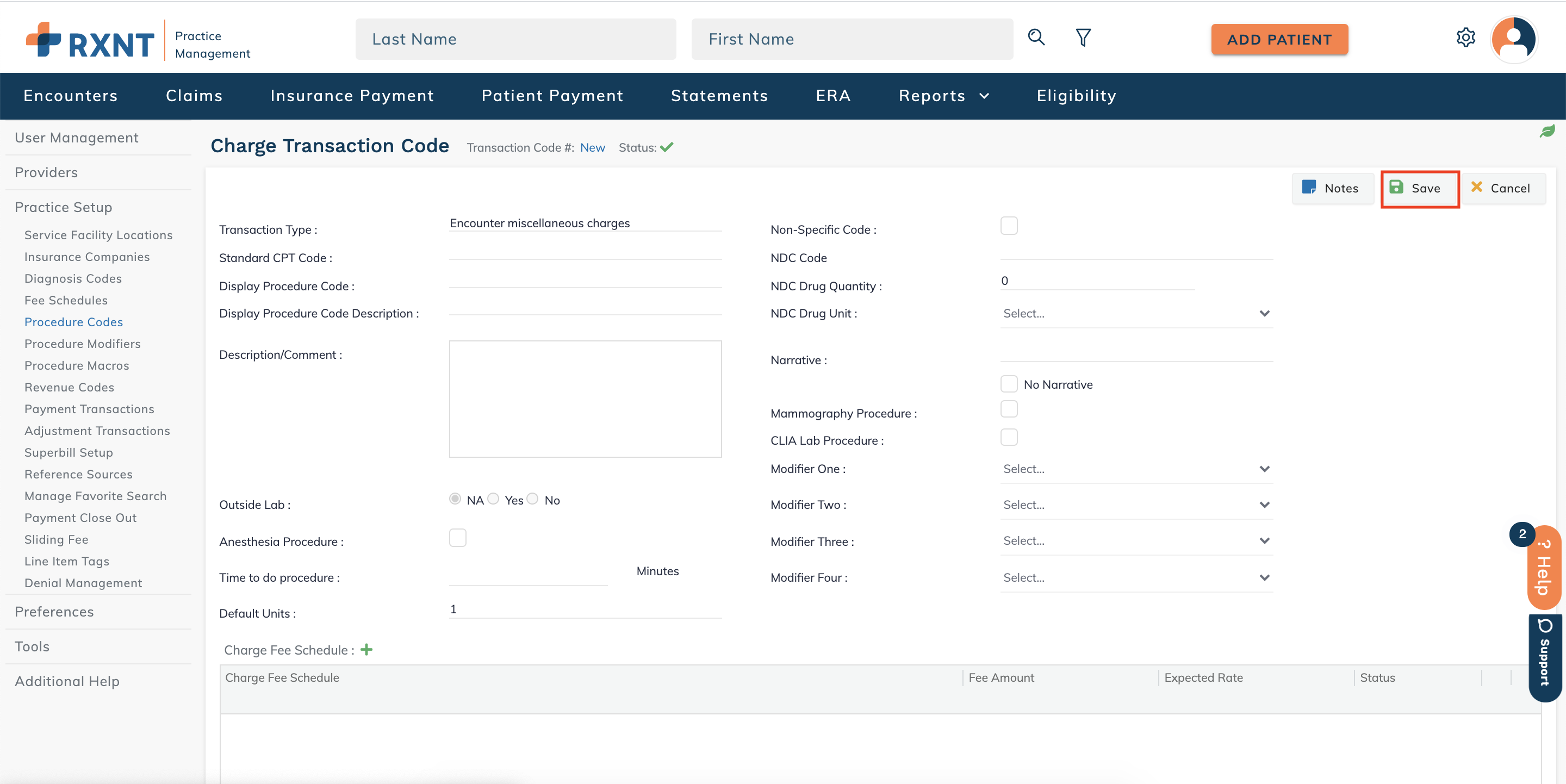 Editing a Miscellaneous Charge
Click the Pencil Icon to edit an existing miscellaneous charge.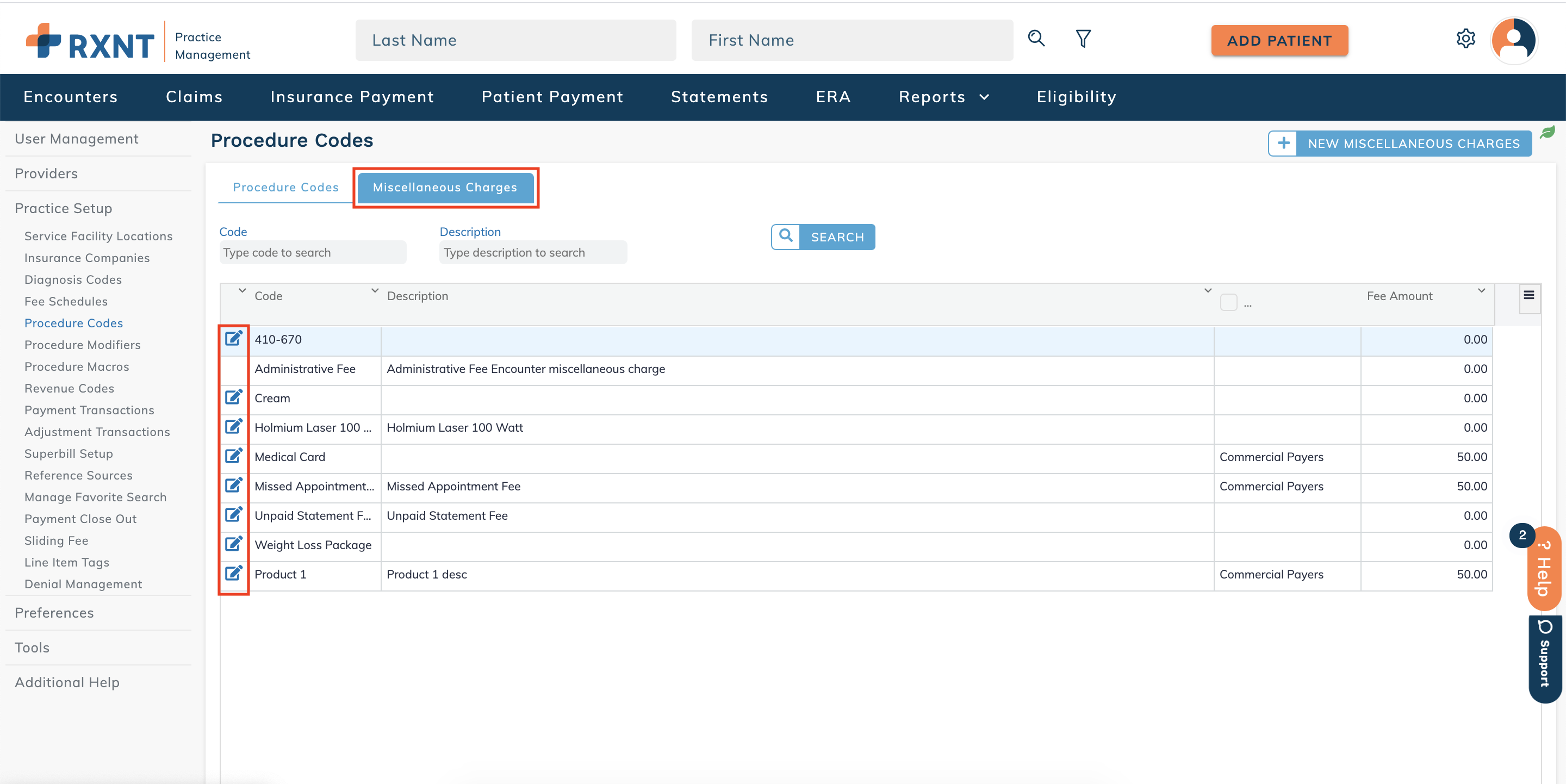 Update the miscellaneous charge and click Save.