The Insurance Companies section is for the payer set-up or the entity, other than the patient, responsible for financing, or reimbursement for the cost of the services rendered.
Payers must be set up so that claims can be sent and payment can be rendered. To set up a Payer, select New Payer.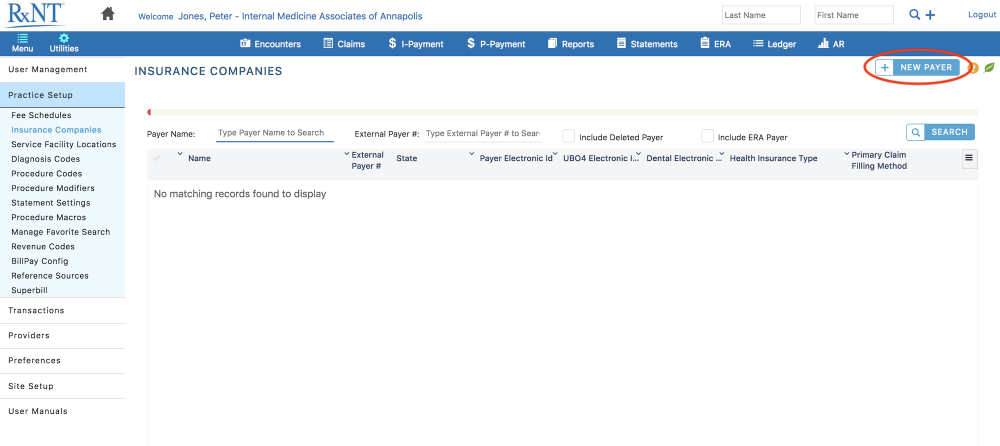 By selecting New Payer you are able to allocate the payer or person/entity responsible for the payment of the claim. Select Payer from the RxNT Master List, which contains information for over 3,000 payers.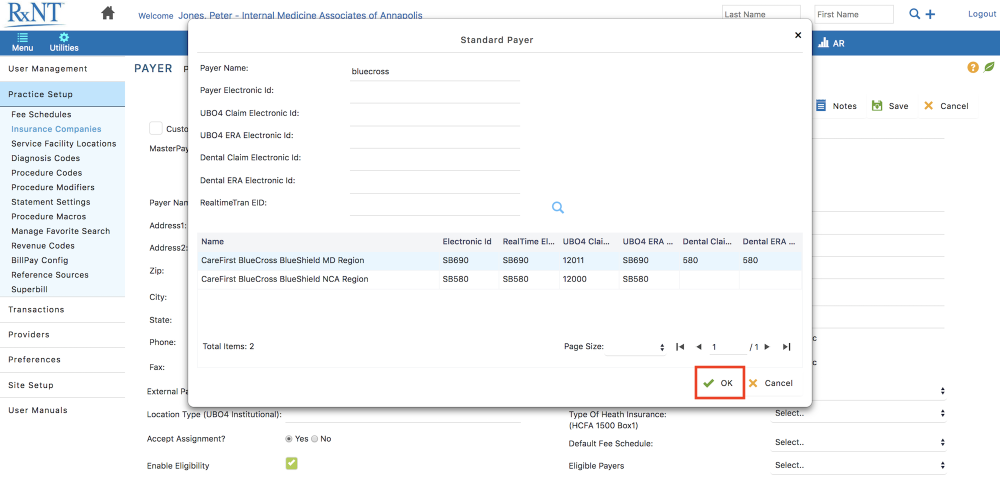 New Payer Setup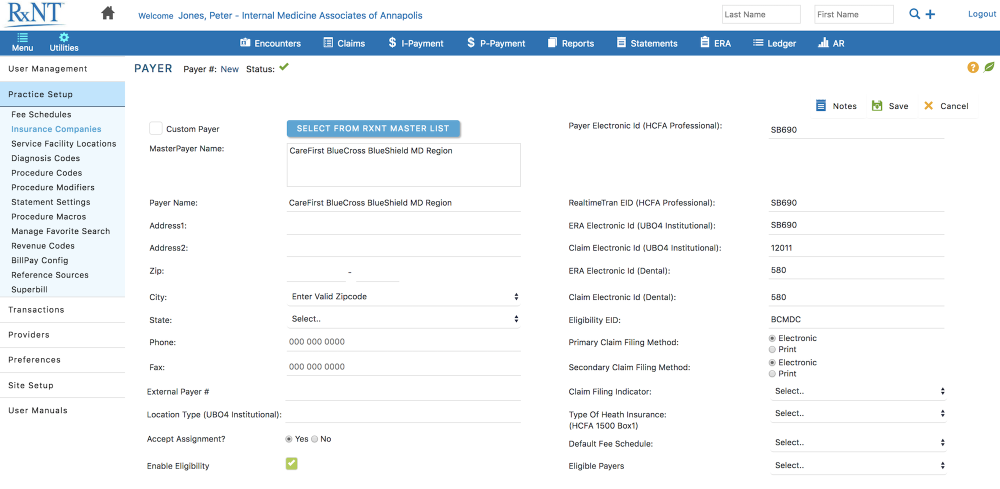 Select the payers' name
Payer Electronic ID automatically populate
Primary payers claims will remain electronic while claims from smaller companies and Worker's Comp will be printed
The secondary claim is typically printed for a hard copy of the HCFA1500
Claims indicator is Commercial unless Medicare, Veterans, and other exclusions
apply
Type of insurance must be from the drop down menu
Default fee schedule is what the practice has setup for the practice
Claims specific rules can be added which apply to the payer when creating the

EDI

or the HCFA1500 form.


NOTE

: Currently there are six rules listed but if more are identified the can be added in less than one weeks' time. Please contact RxNT support 800-943-7968 to request a rule to be added.