Determine if you have patients with invalid addresses
RXNT offers a convenient tool so you don't have to manually review each patient's address. In the billing module, select the magnifying lens.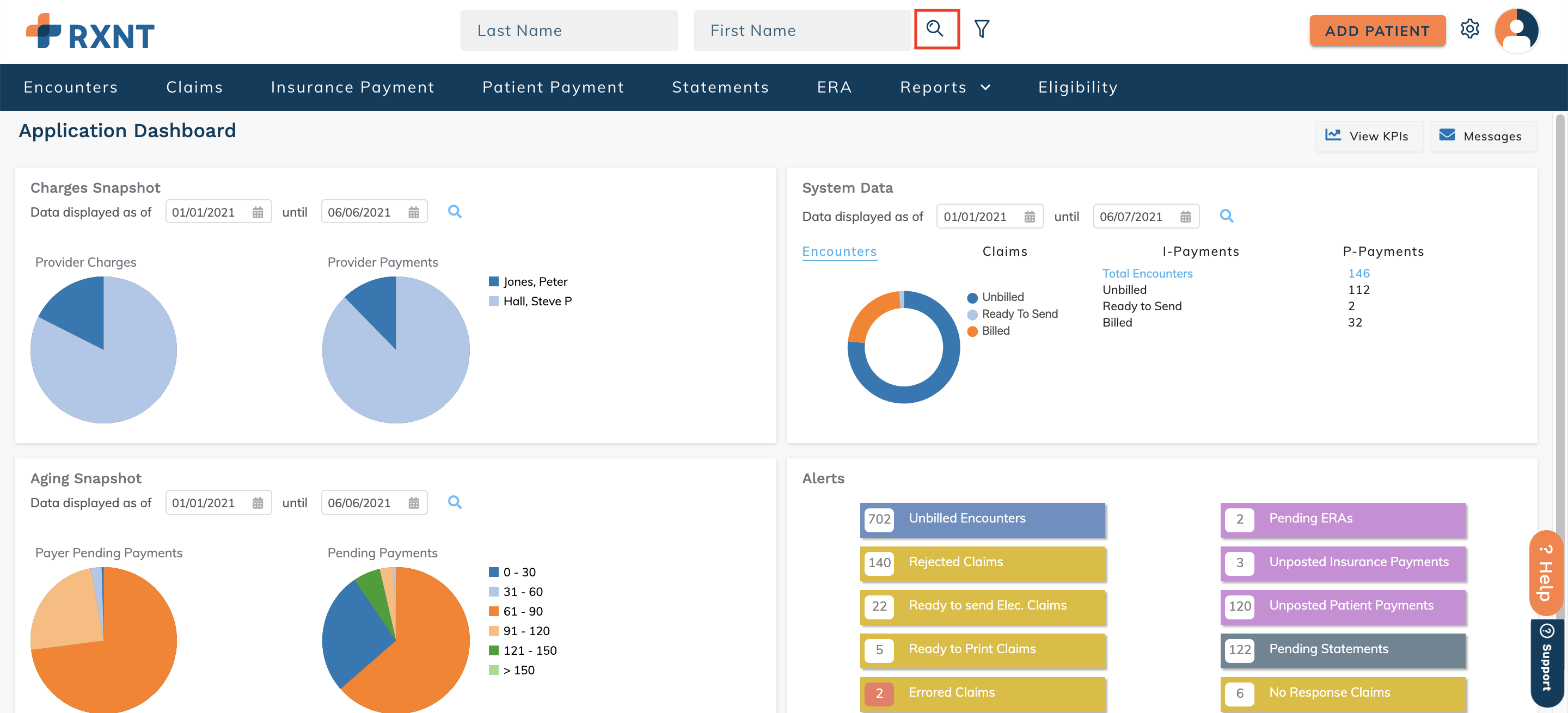 Click on Patient Address check to the lower right, below the patient search parameters.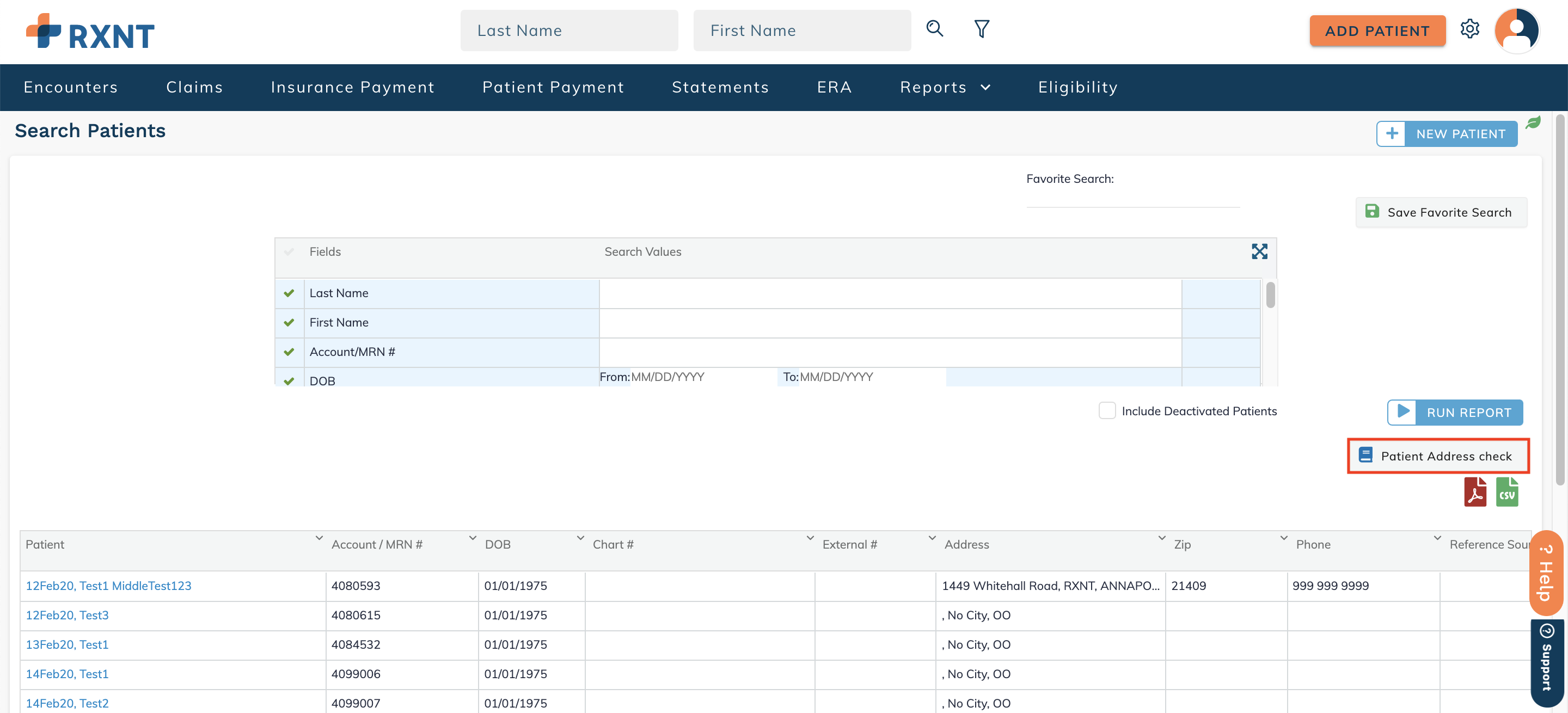 The report will generate a list of patients who have an invalid zip code, city, and/or state. Simply click on the patient name to open the patient demographics window and update the information.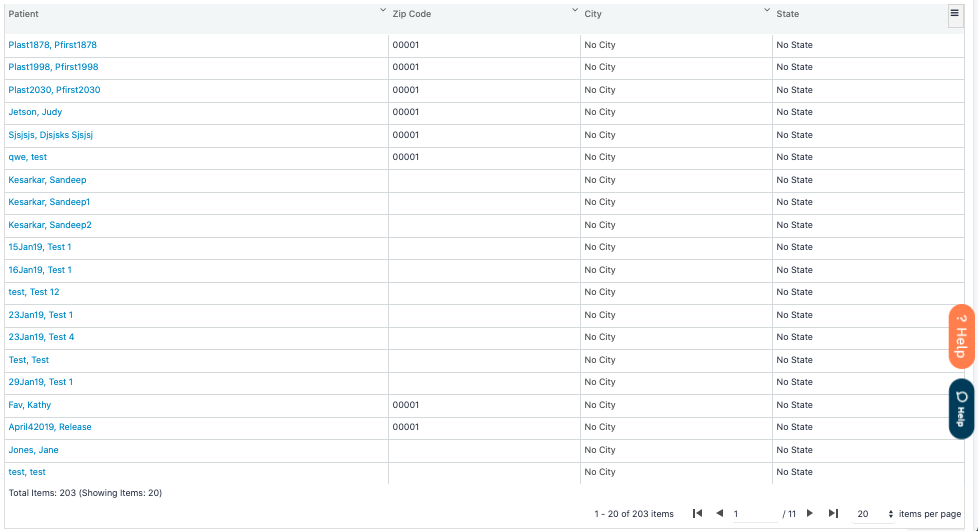 Determine if your claim has been rejected due to an invalid patient address
In the billing module, select Claims from the heading bar.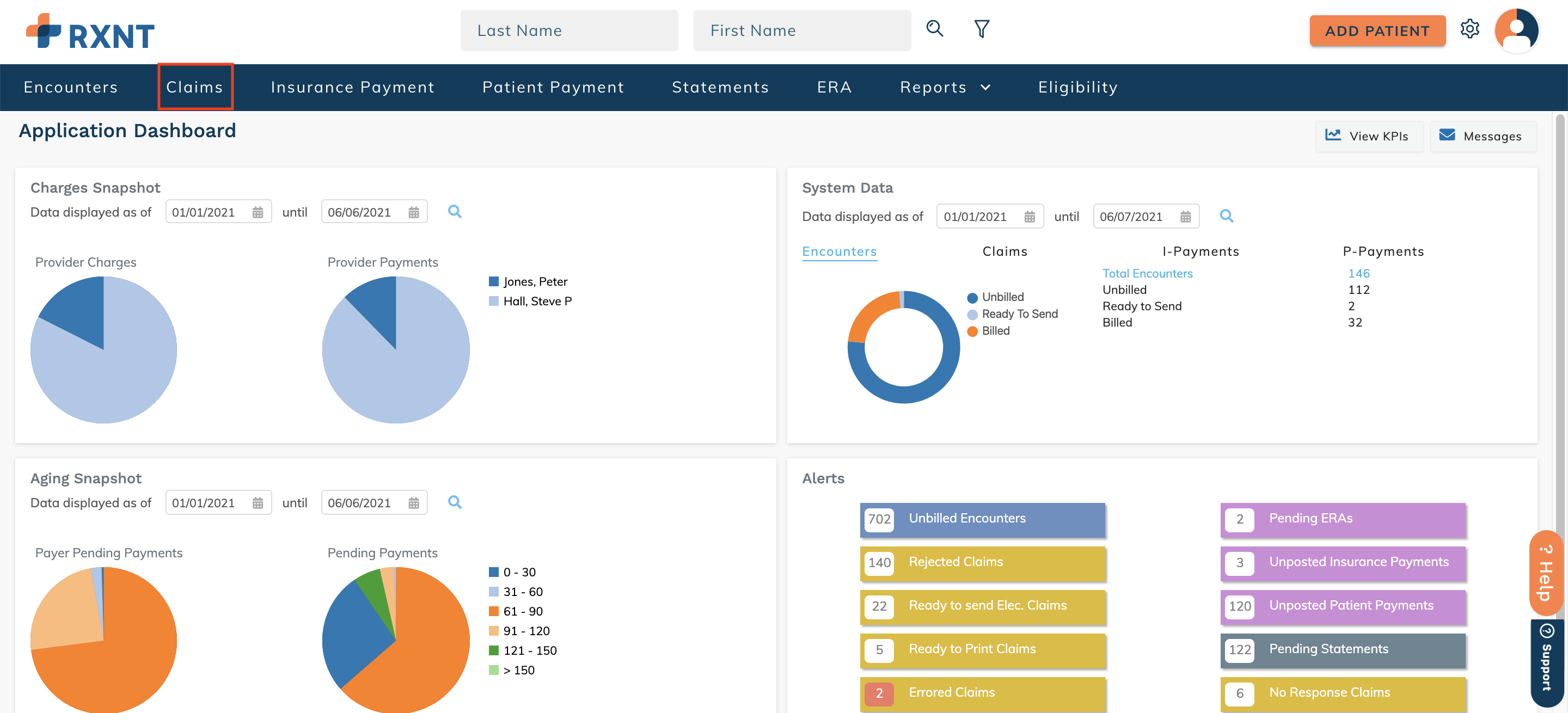 Adjust the date range as needed, using the claim search parameters and click the search icon to set a new range.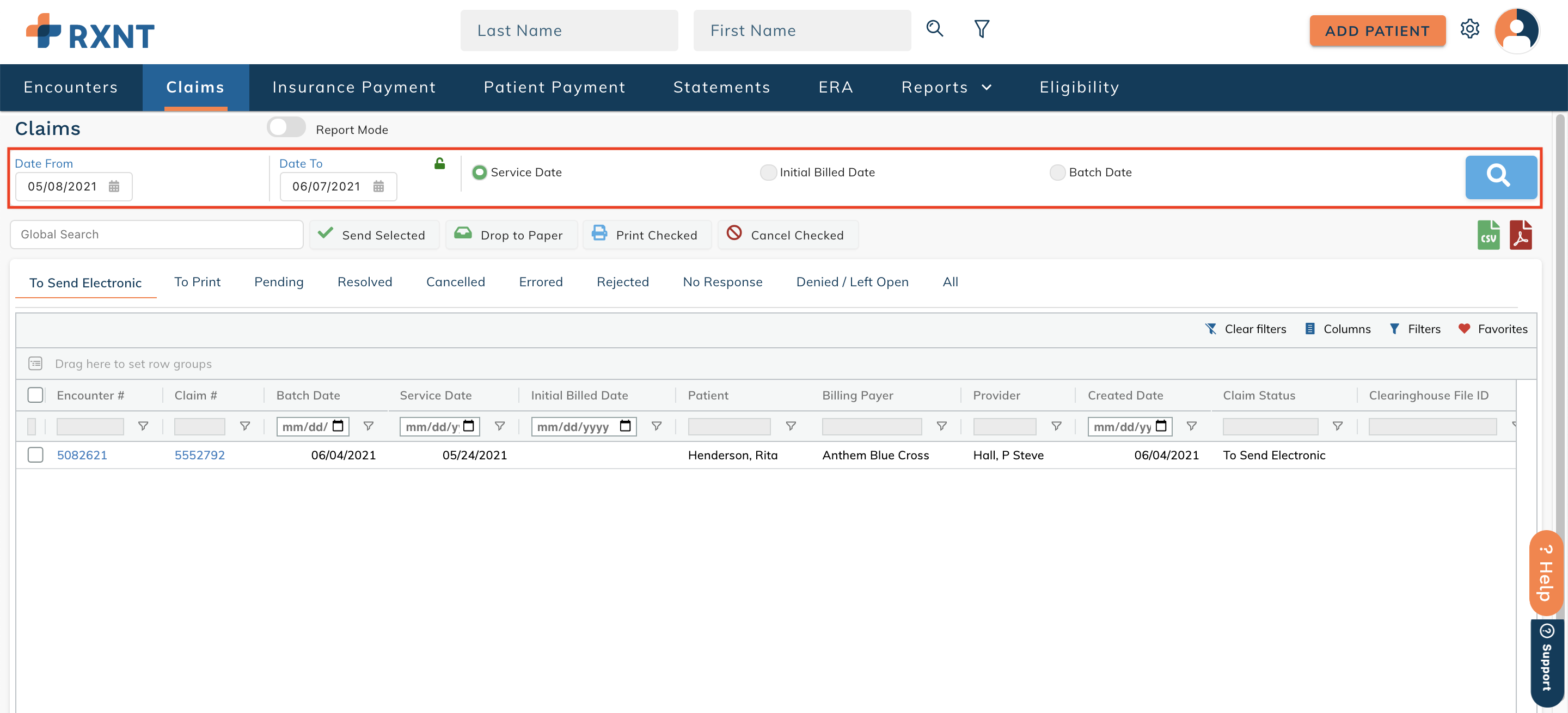 Select the Rejected tab to view claims that have been rejected.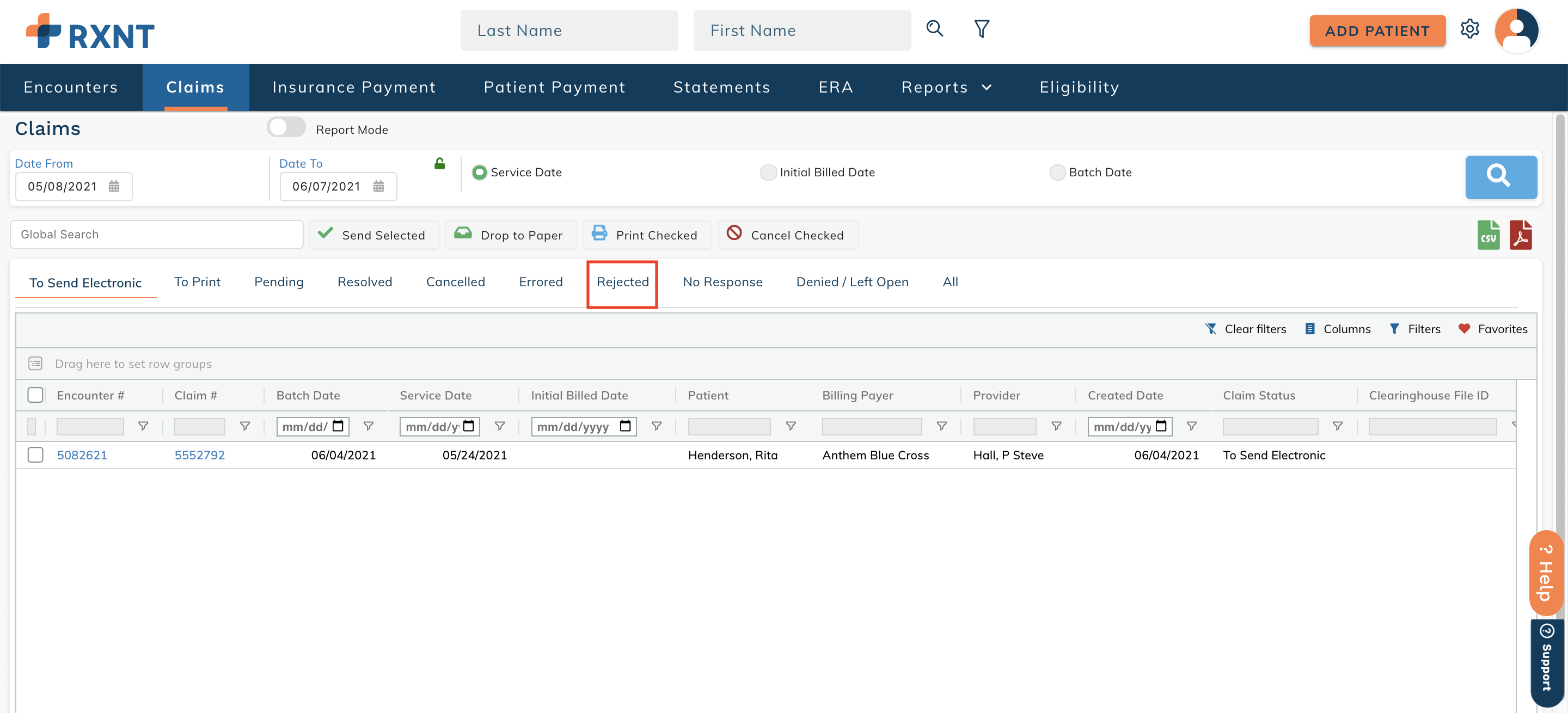 Click on the Rejection Status icon to view the rejection messages on the claim.

The below rejection messages indicate an issue with the patient address:
REQ: PAT ADDR 1
REQ: PATIENT CITY
REQ: PAT STATE
REQ: PAT ZIP CODE

Still need help? Contact us!
Have a great idea? Tell us about it!