Click on P-Payment in the Navigation Bar. All patient payments are entered here. All applied, unapplied and payments for a specific date range can be viewed.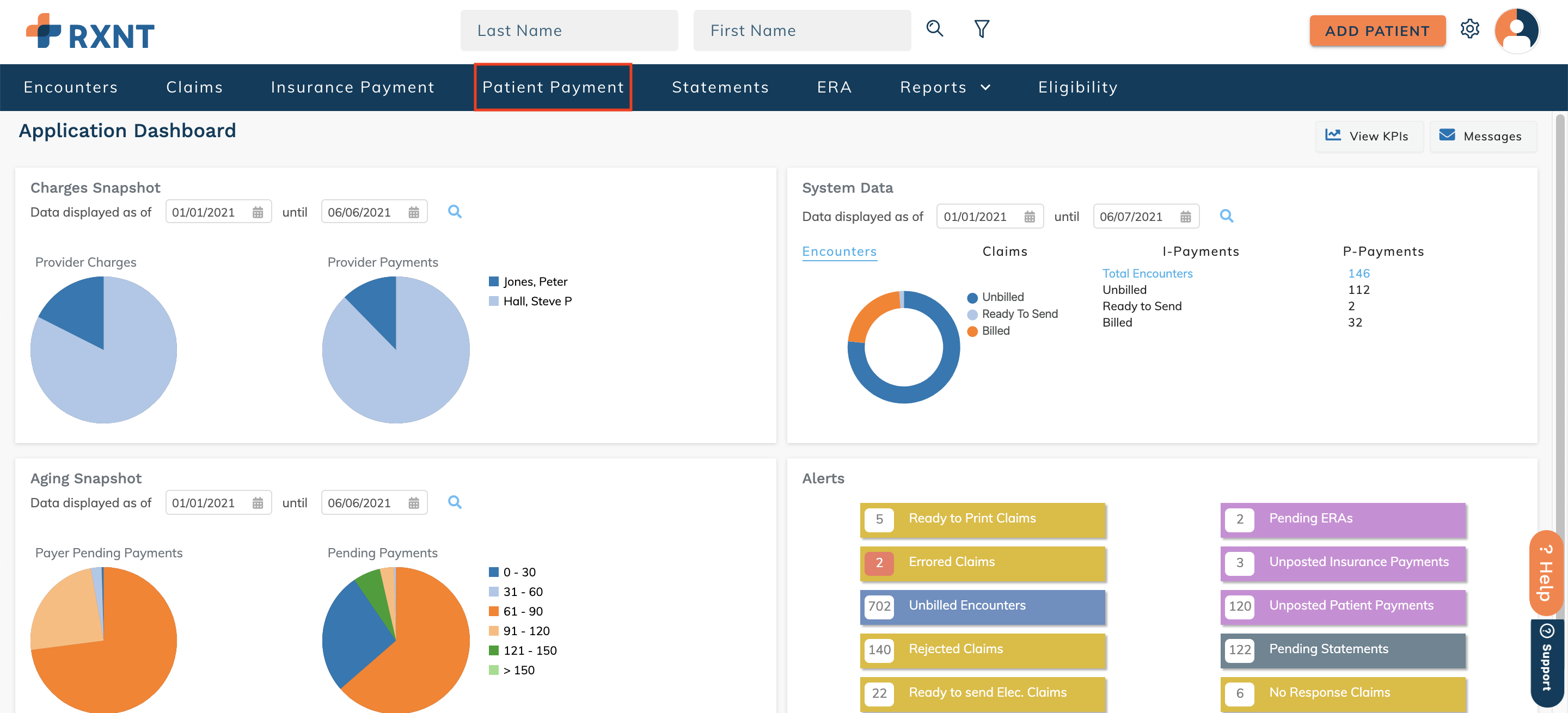 Search for Patient by selecting New Payment. Payments taken in the Scheduler will automatically be in the unapplied tab waiting to be allocated.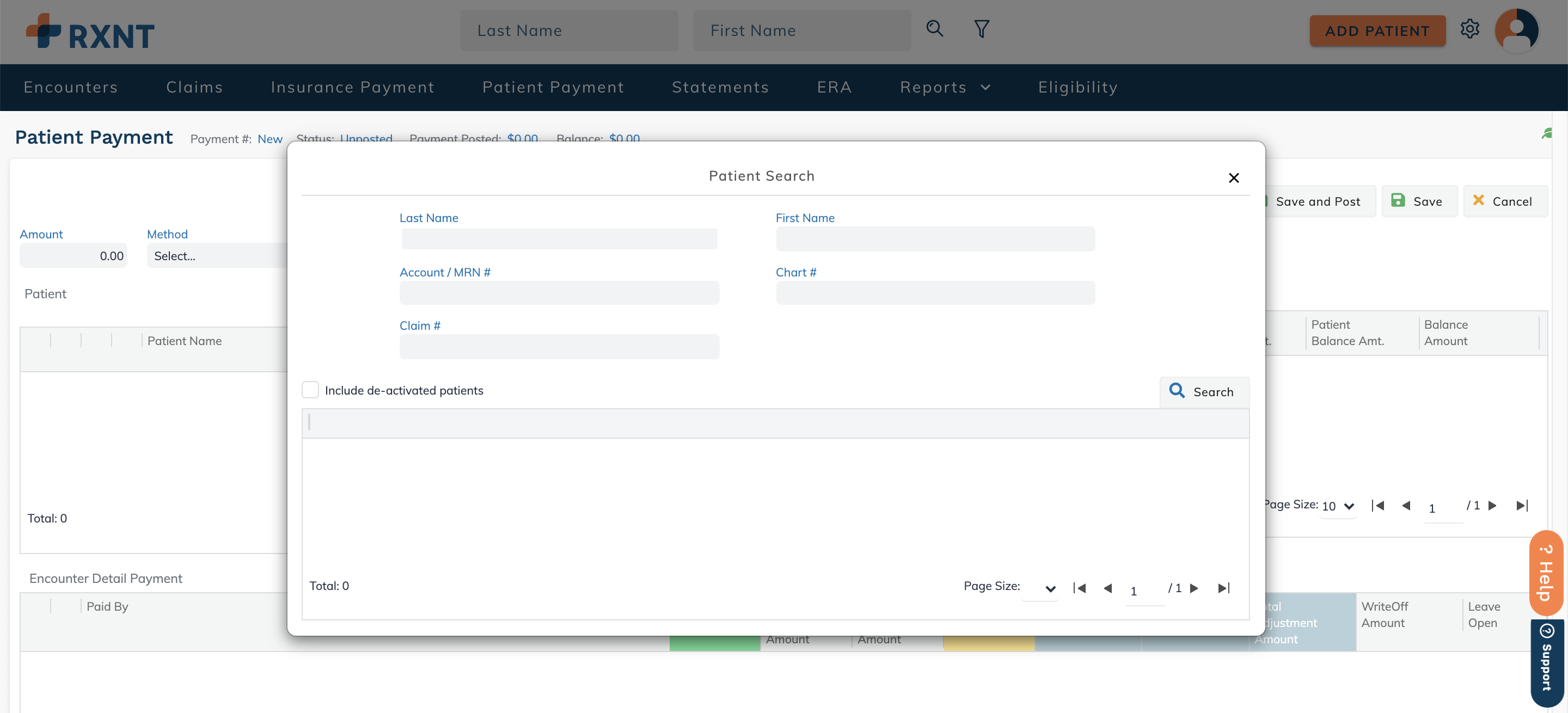 Click on the line containing the patient's name and the full detail will appear.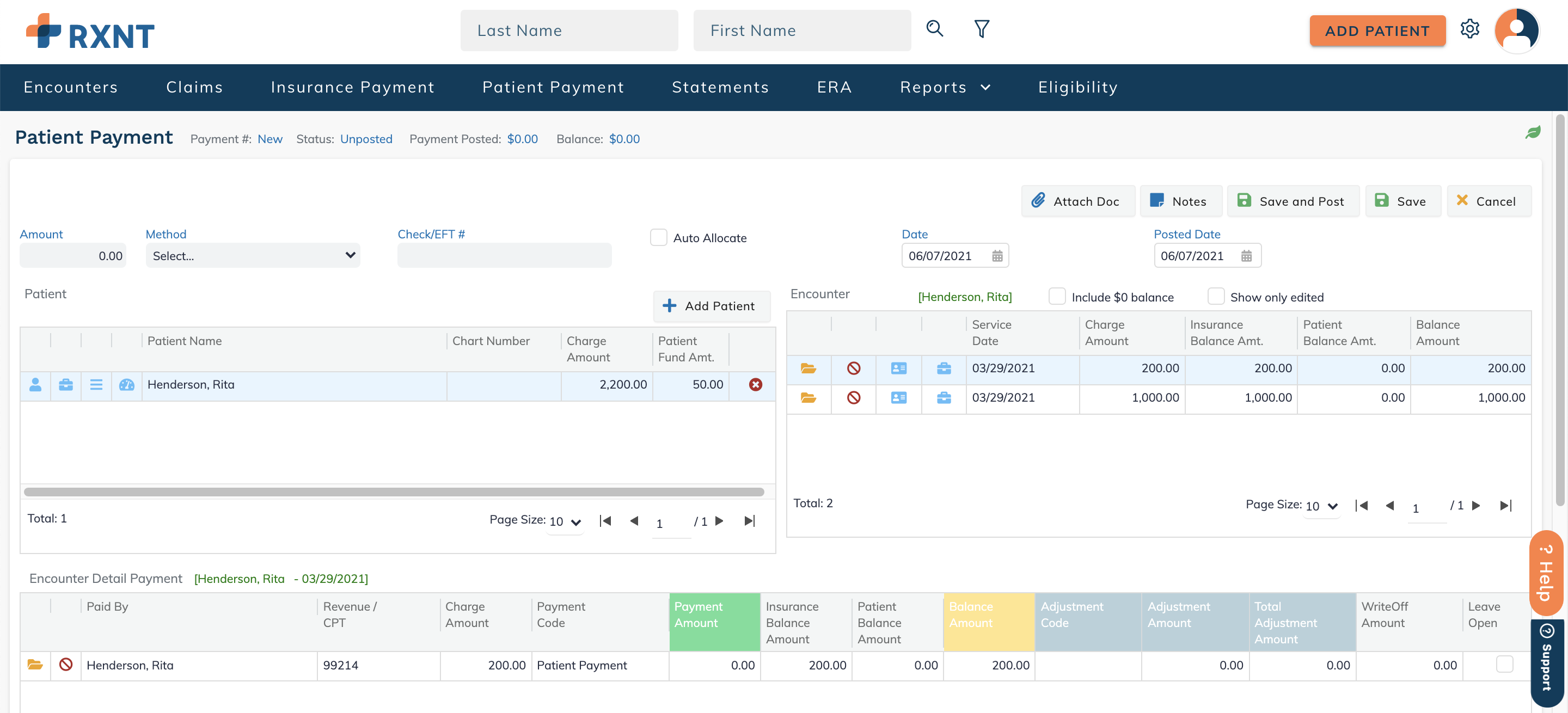 Click
Save and Post
.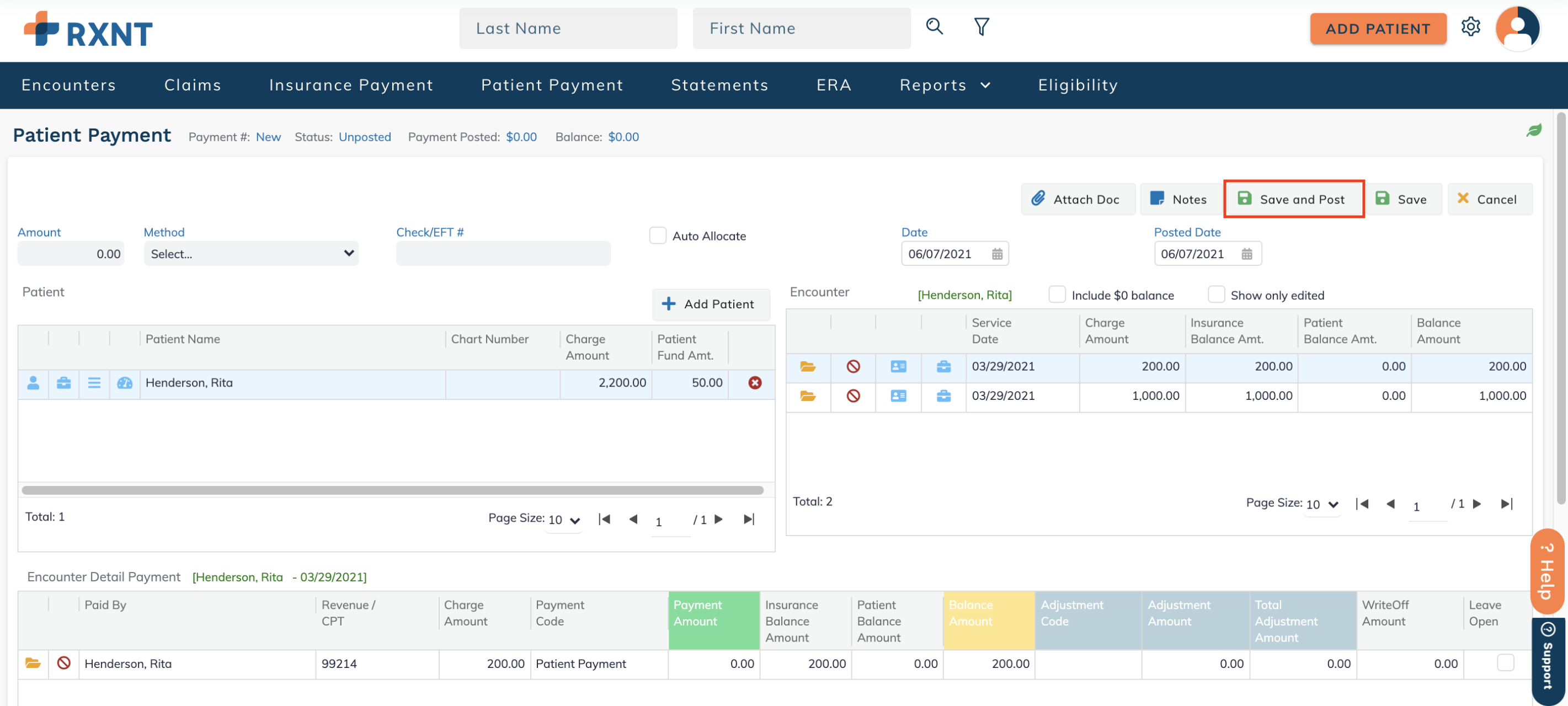 Still, need help? Contact us!
Have a great idea? Tell us about it!