New Patient Payment
Click on Patient Payment in the Navigation Bar. All patient payments are entered here. All applied, unapplied and payments for a specific date range can be viewed.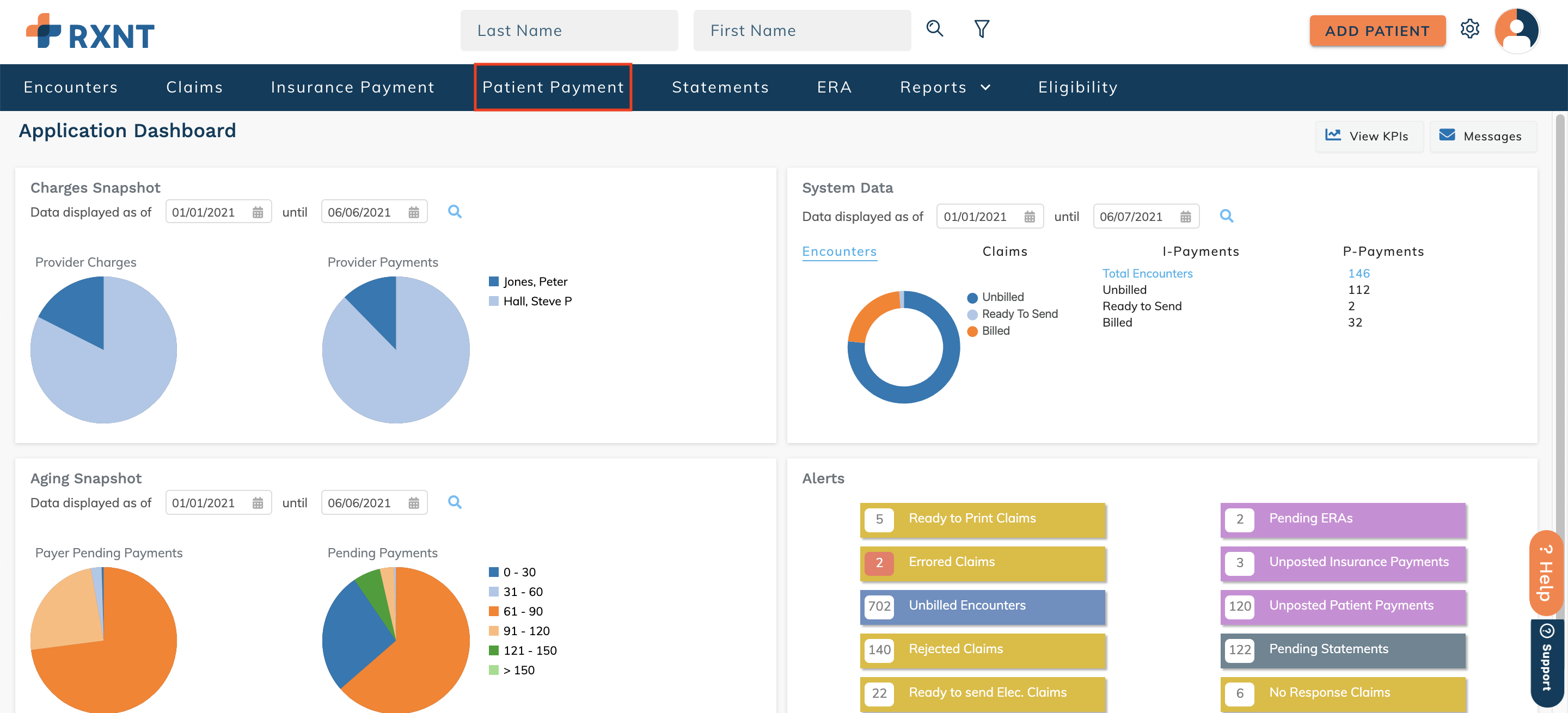 Search for Patient by selecting New Payment. Payments taken in the Scheduler will automatically be in the unapplied tab waiting to be allocated.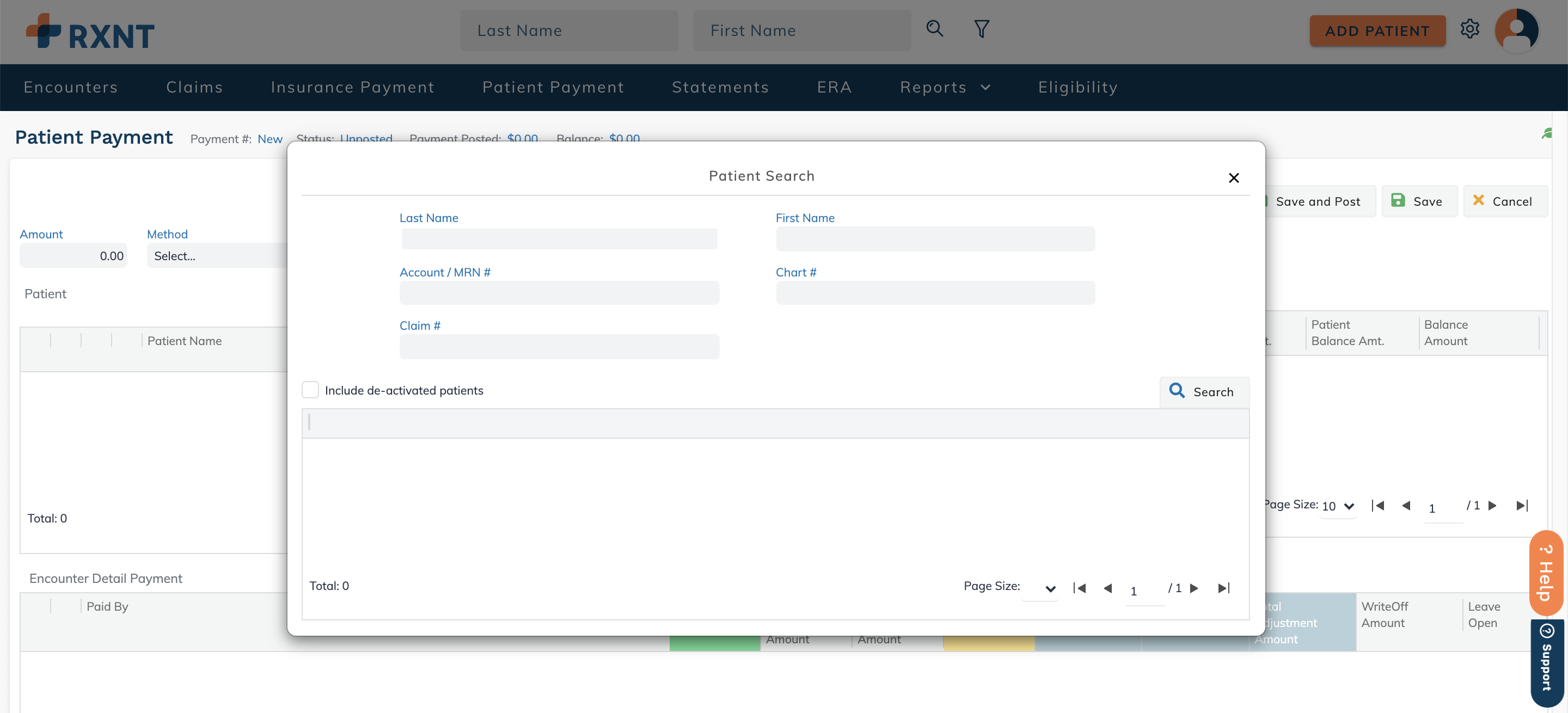 Click on the line containing the patient's name and the full detail will appear.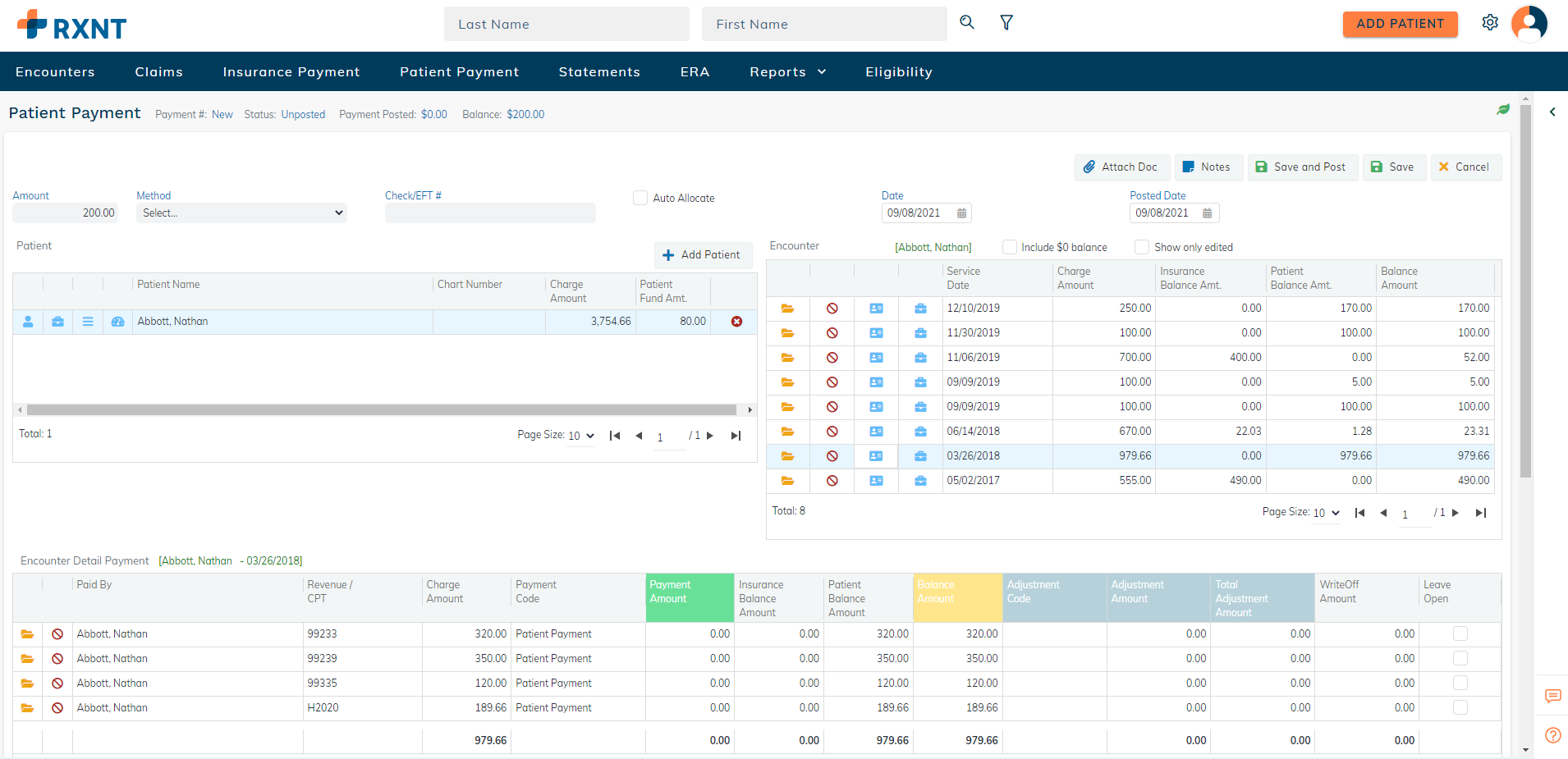 Enter Amount and then distribute under the line item payment amounts below.
If you need to add negative amounts to a line item, please use the minus sign (-).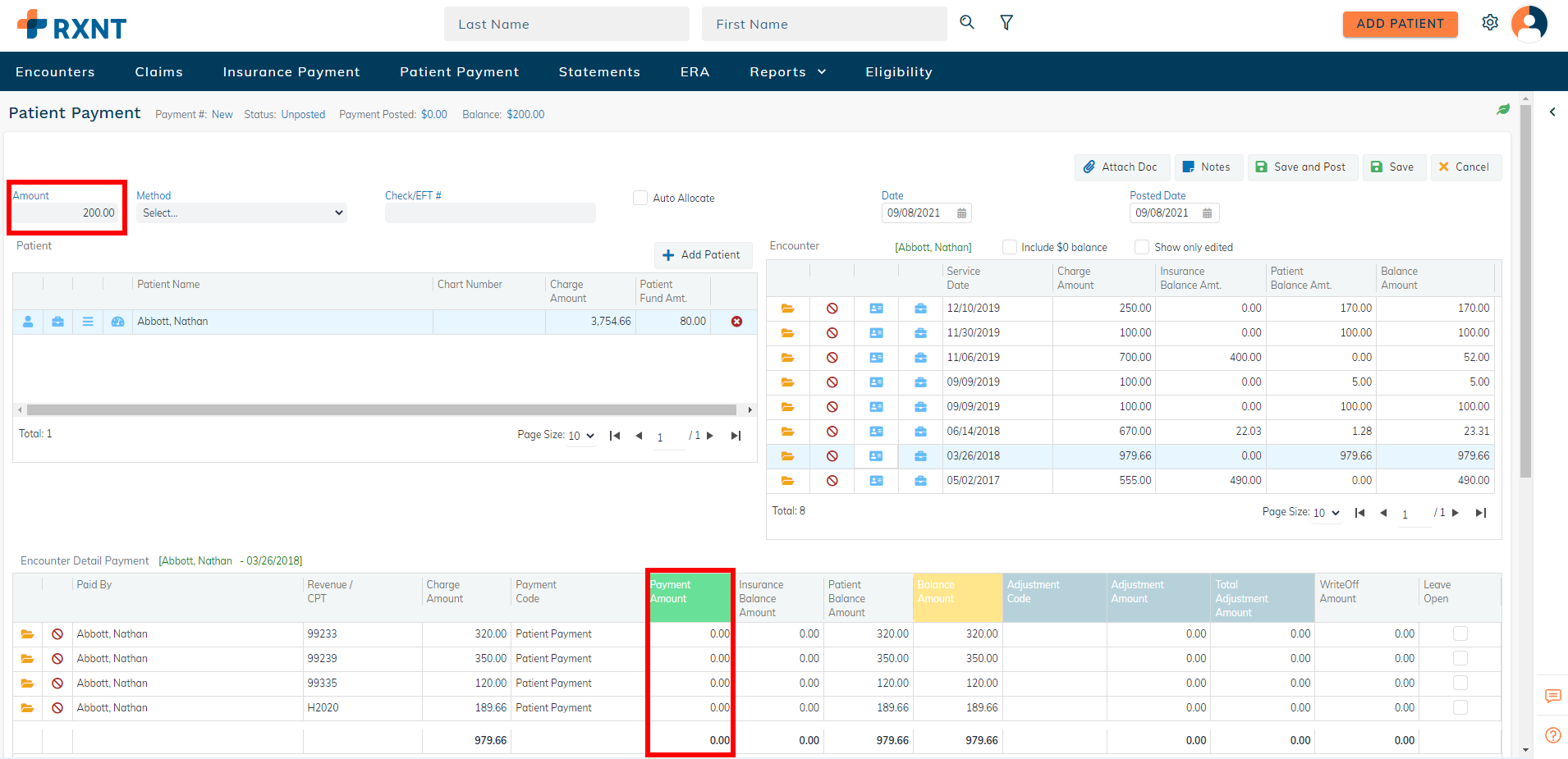 Click Auto Allocate to automatically distribute the amount to line item(s).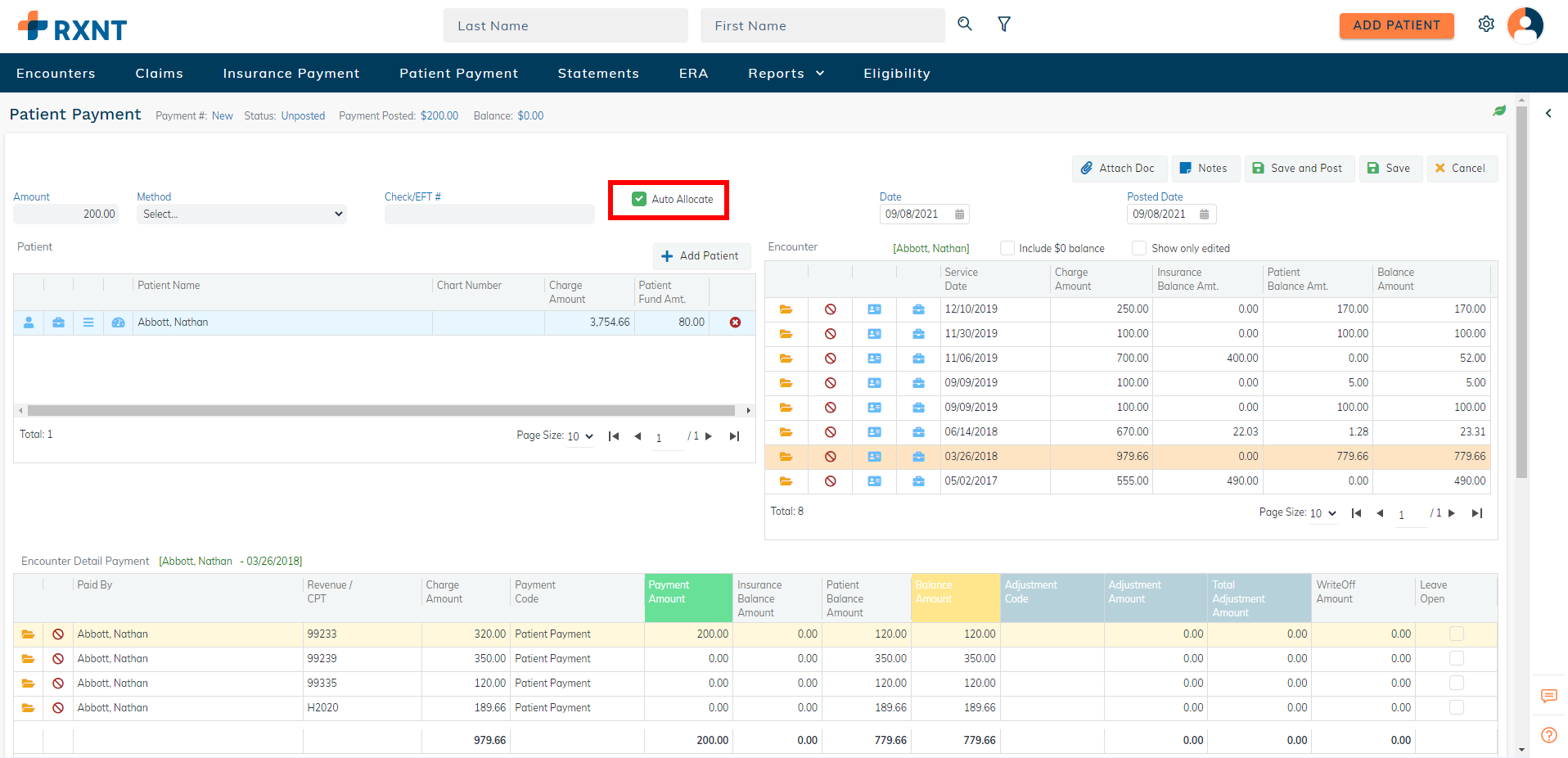 Adjustment Codes
Adjustment codes can be added at any point to the adjustment code column. If multiple adjustment codes need to be added click on the yellow folder icon.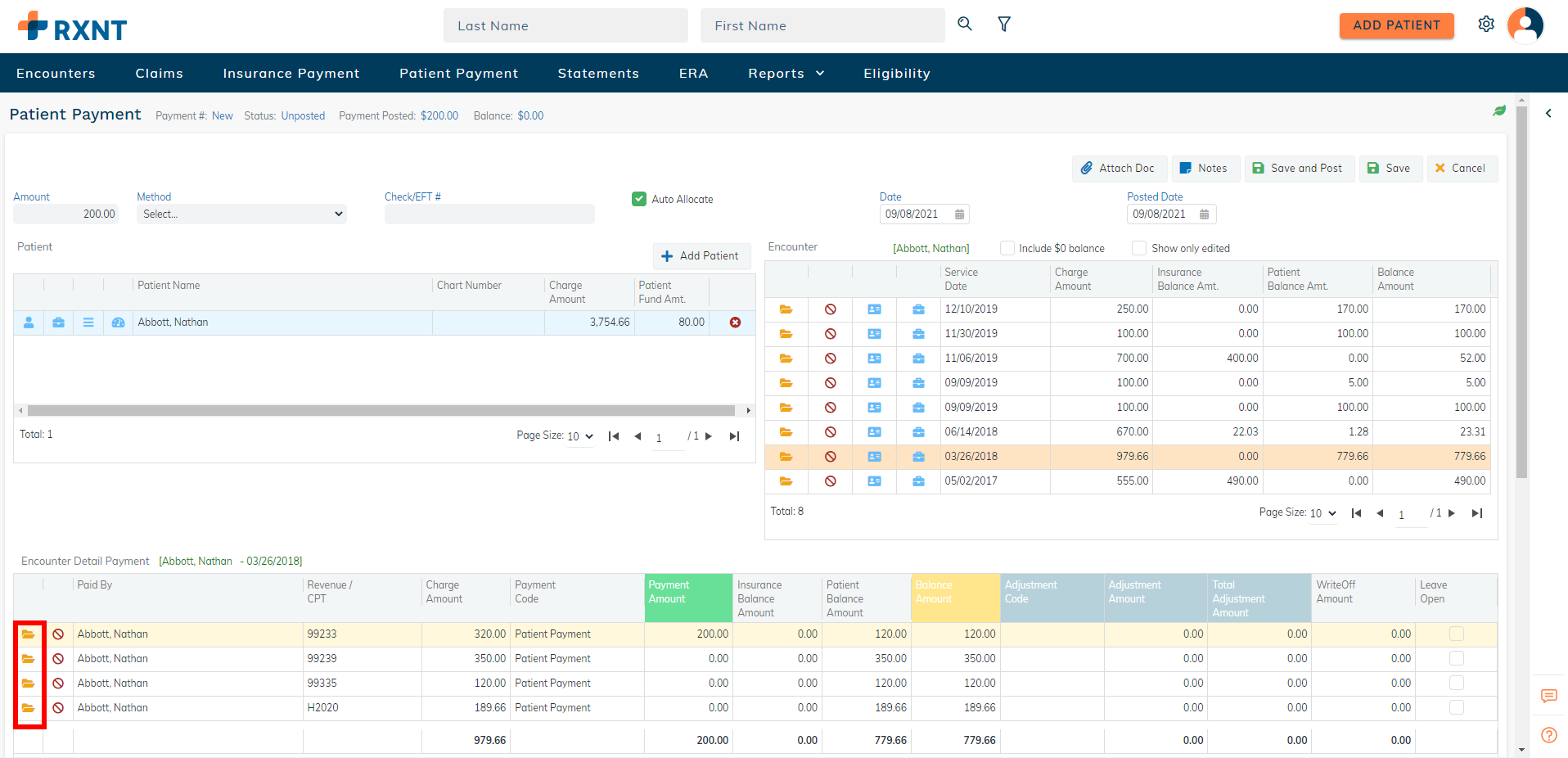 Enter Adjustment Codes and Adjustment Amount. Click Save.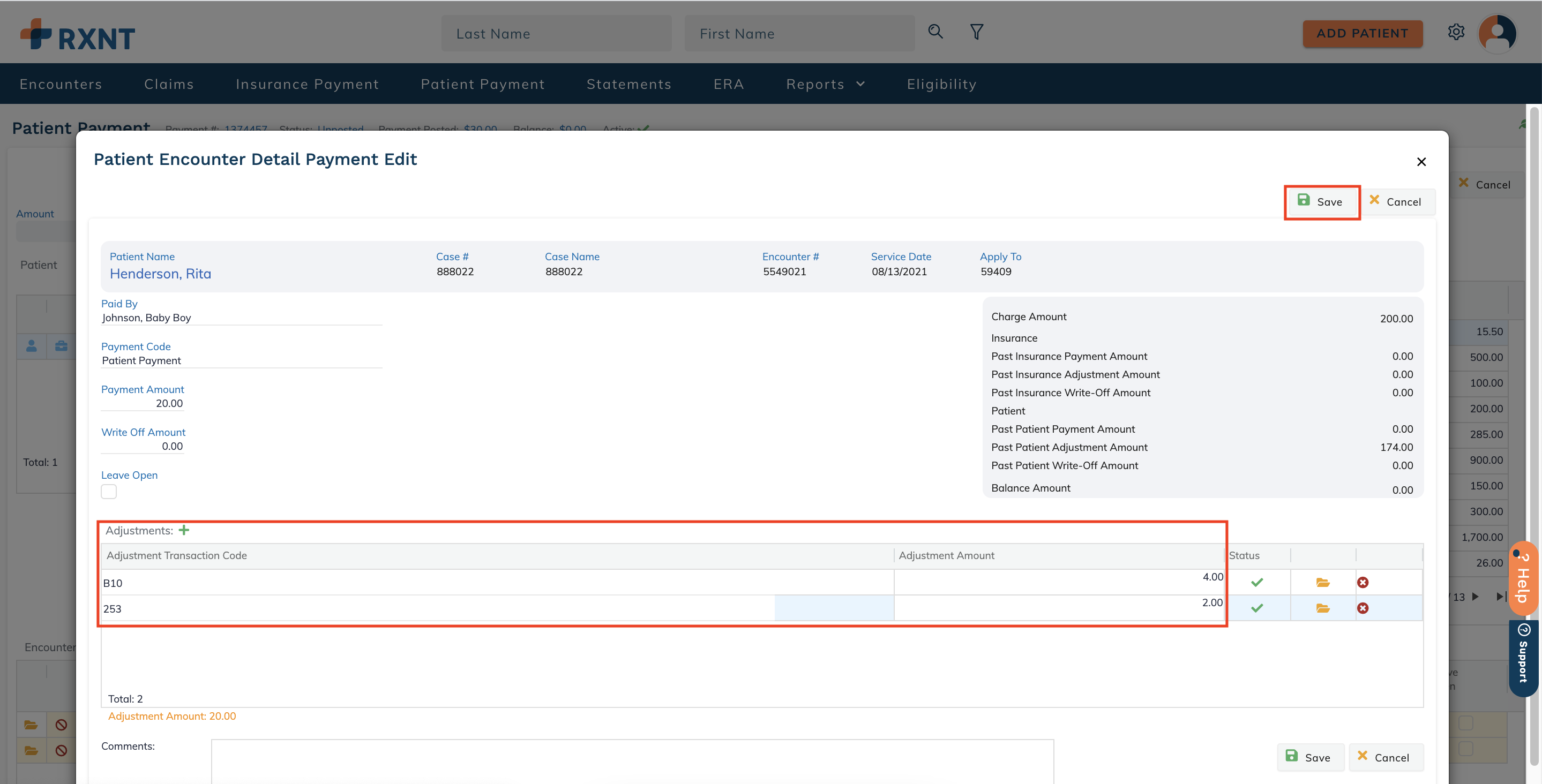 Save
Click Save and Post.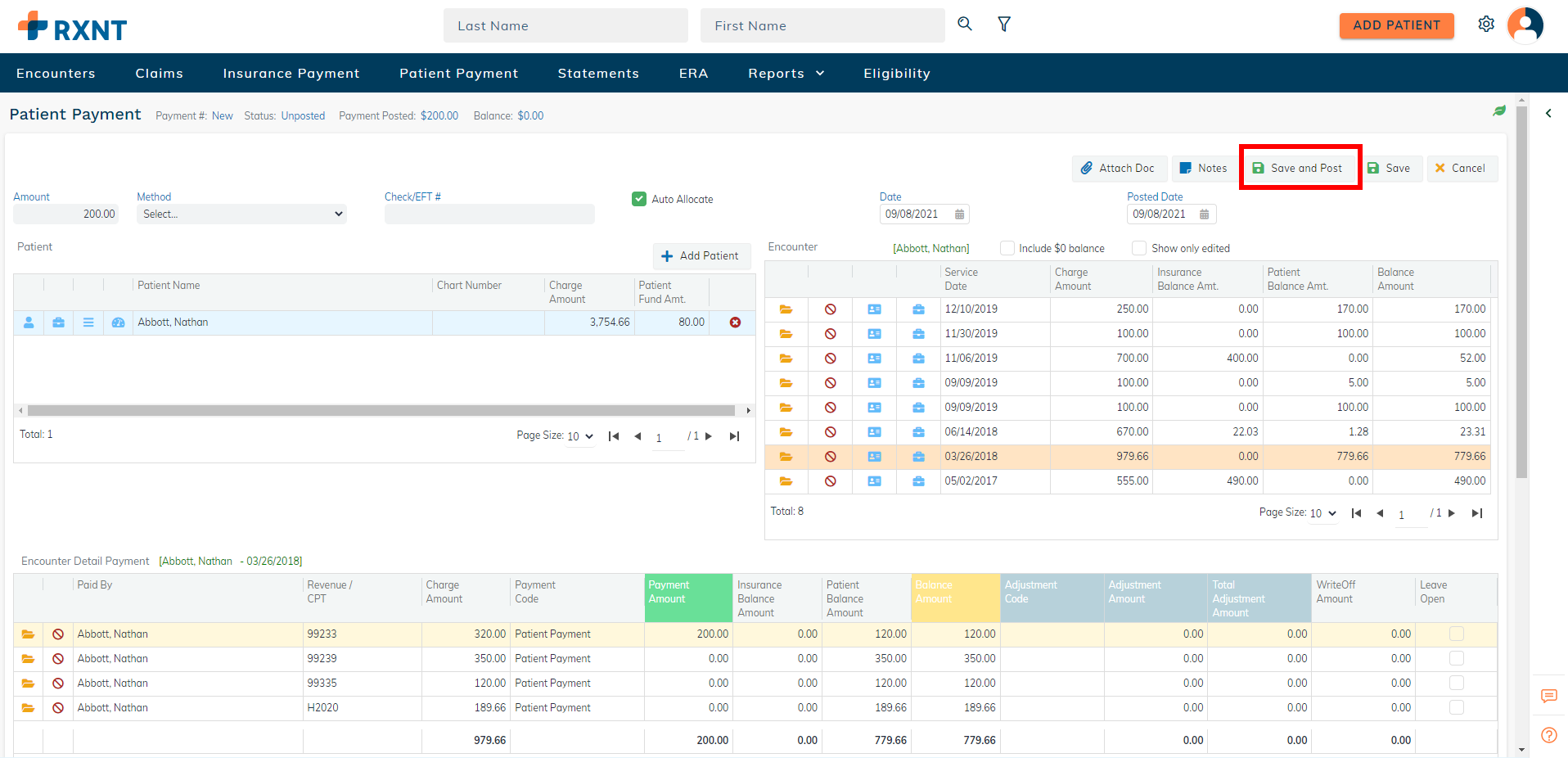 Still, need help? Contact us!
Have a great idea? Tell us about it!