All providers can make changes to their site preferences from the Account Setup.
Avatar
Account Setup
Navigate to the Avatar in the top right corner of the screen. Click Account Setup.

Site Preferences
The next screen is where the provider can change Printing Preferences, Drug, and Allergy Interaction Warnings, Coupons, and assign Clinical Administrative rights.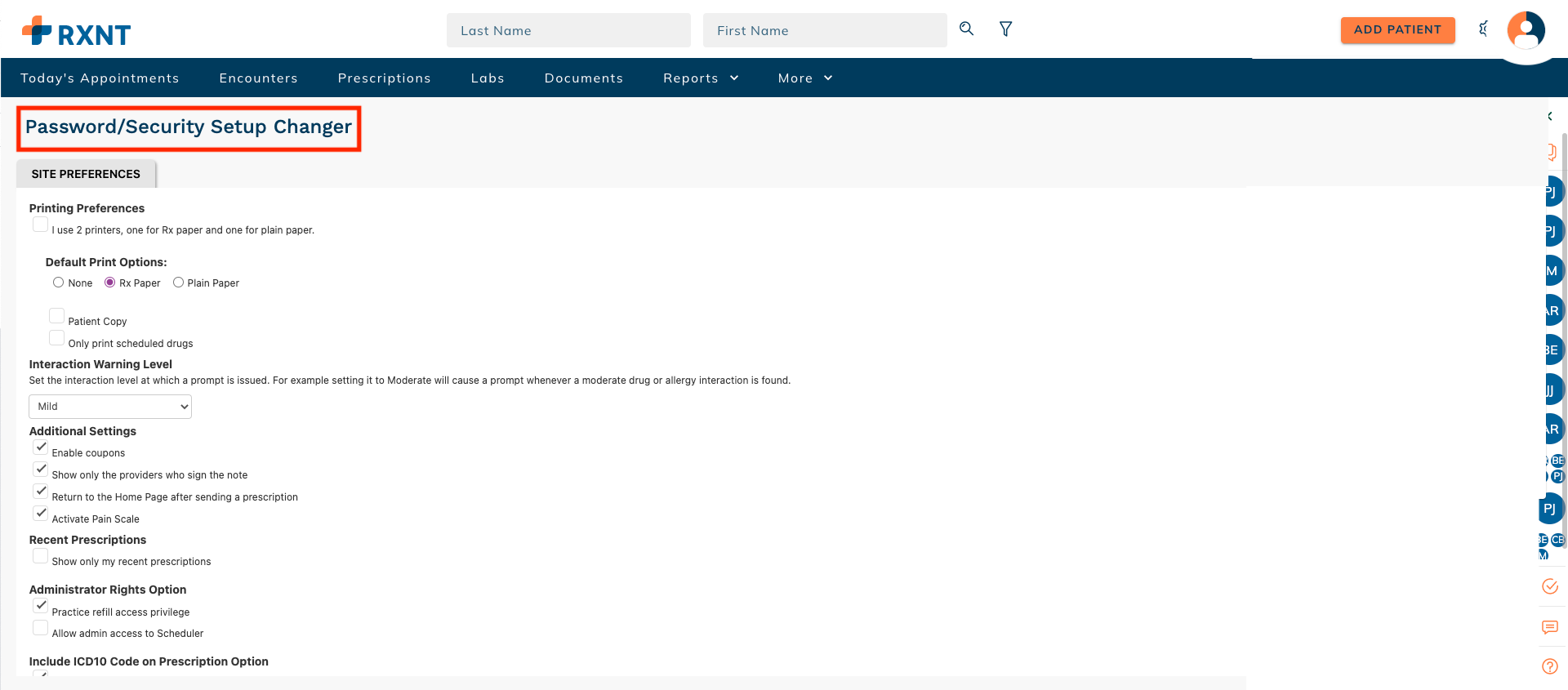 Clinical Administrative Rights
Starting Wednesday, June 14th, 2023, clinical administrators will have access to delete draf encounters. Click here to learn more!
All providers automatically have clinical administrator rights and can choose to assign rights to staff users within their practice.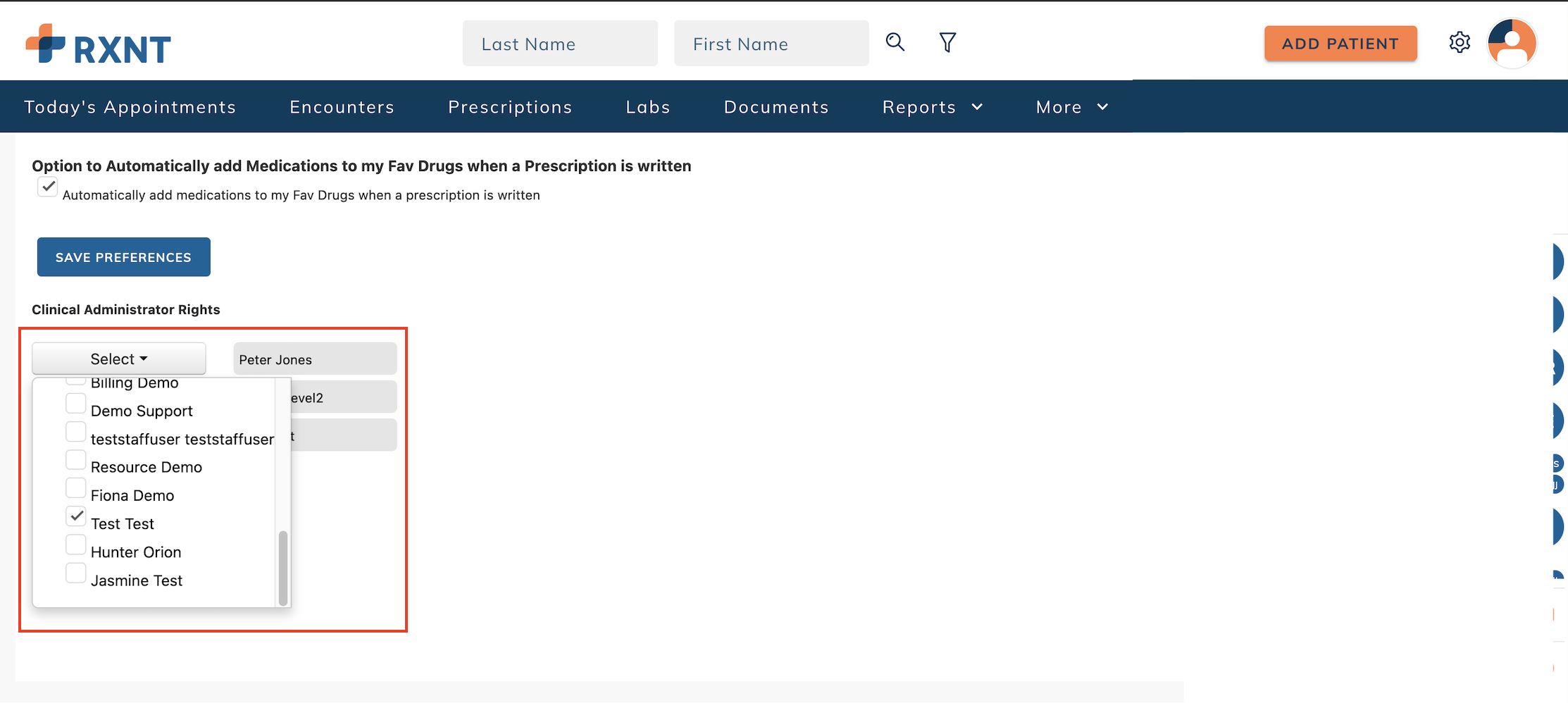 Clinical administrators can configure advanced clinical settings and functionality in the E-Prescribing and Electronic Health Record products. Click here to learn more!