Active medications import
Load your new RXNT account with active medications from your legacy system! Simply follow the steps below to get started.
Get Started
Create your file
Medication data should be shared in a TSV (tab-delimited) file. Below is a list of the required data elements.
Patient account number (

EMR Chart#/External PatientID to match patient)

The maximum character limit is 15 characters.

Patient Instructions

The maximum character limit is 210 characters.

RxNorm ID (

RxNorm ID to match drugs in Drug DB

)

Drug name

The maximum character limit is 140 characters.

Quantity amount (

numeric value)

Quantity units (

values outlined in NCPDP portal, reference here

)

Refills (

numeric value < 99

)

Comments

The maximum character limit is 210 characters.

IsPRN (

Boolean

0-false / 1-True)

PRN Description

Use generic (

Boolean

0-false / 1-True)

Ordering Physician NPI (

to match provider)
Send files to RXNT
Prior to uploading medications, data all physician and patient information should be loaded into RXNT. We offer a secure, HIPAA-compliant Send File tool that Practice Administrators can access from the RXNT Dashboard.
Log into RXNT and select Utilities in the upper right. Select Send File.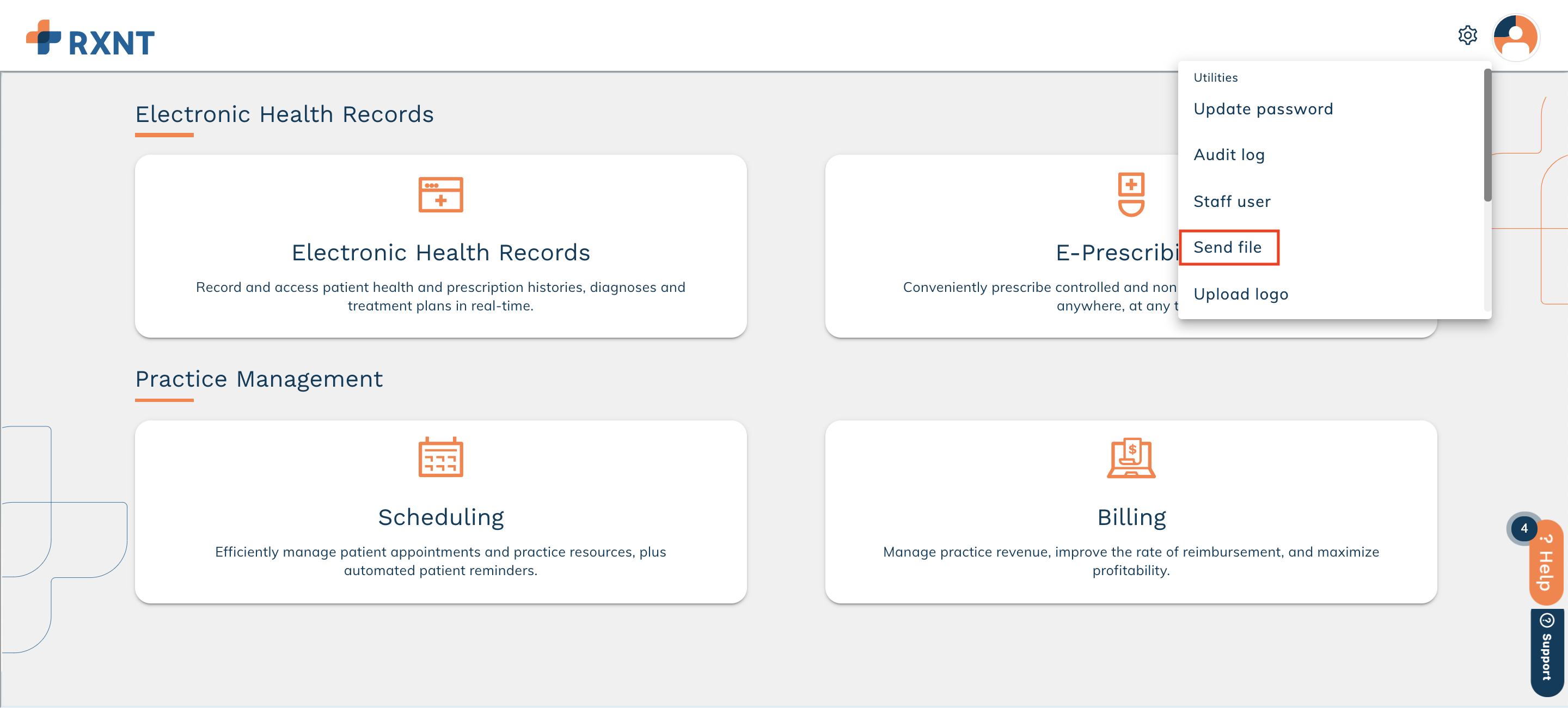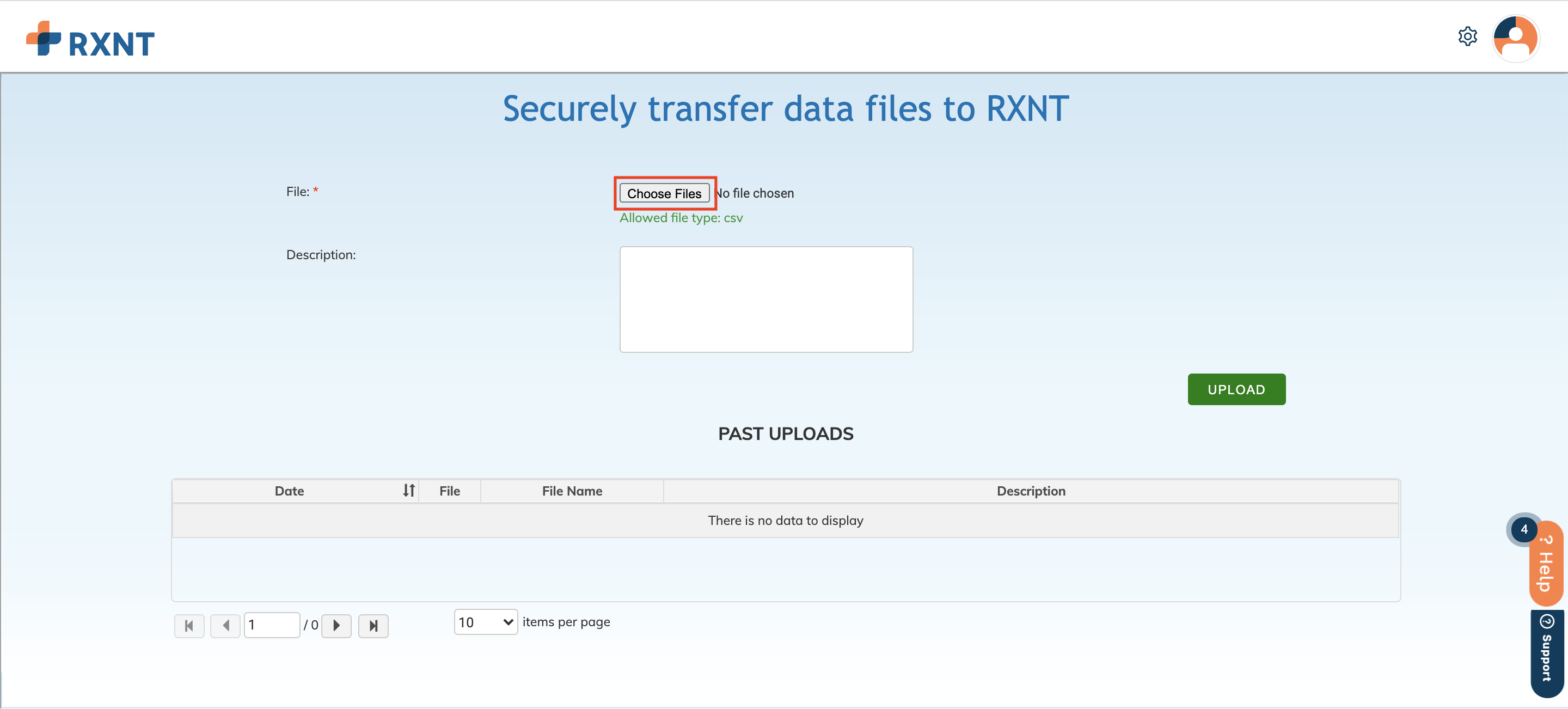 Browse to the appropriate file, select it, and click Open to add it to the upload tool.
Add a description for the file (optional), and click Upload to send the file to our integration team who will be automatically notified and begin processing your import.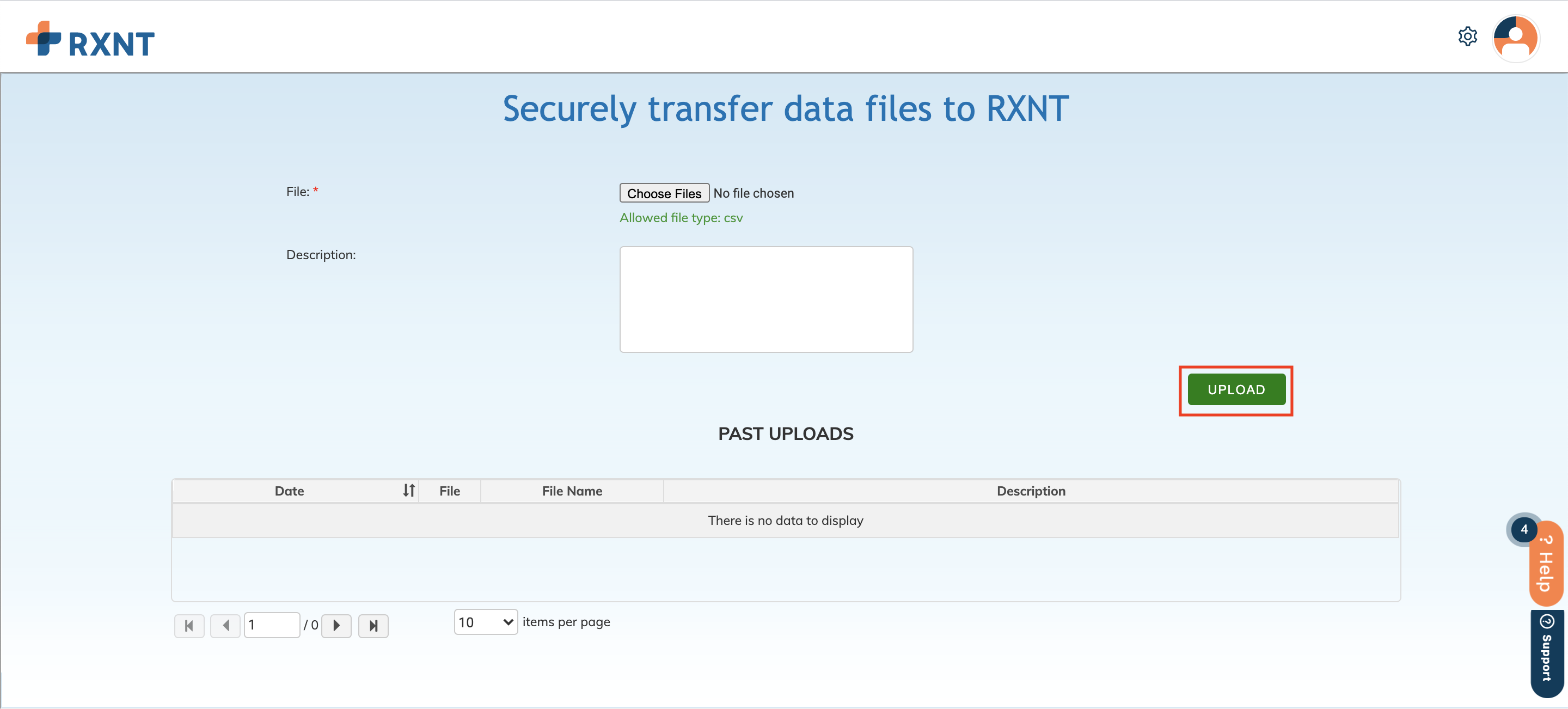 Uploaded files will appear in the Past Uploads list at the bottom of the screen.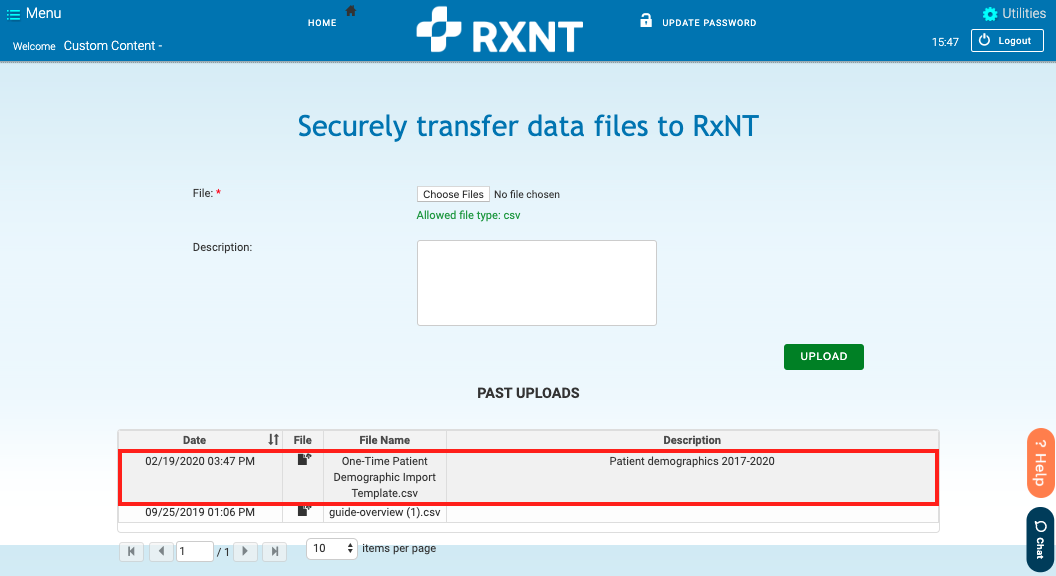 Data Import
The average time to get patient medications imported into the RXNT system varies between a few days to 2 weeks depending on the file size.
Still, need help? Contact us!
Have a great idea? Tell us about it!