The RXNT Mobile Charge Capture app allows users to "record" patient services rendered into a billable encounter. Submitting all claims must be completed on the RXNT Billing desktop to attach the billable charge amounts.
Login
Tap on the Charge Capture tile to launch this section of the app. Search for the patient by last name, first name, or chart number.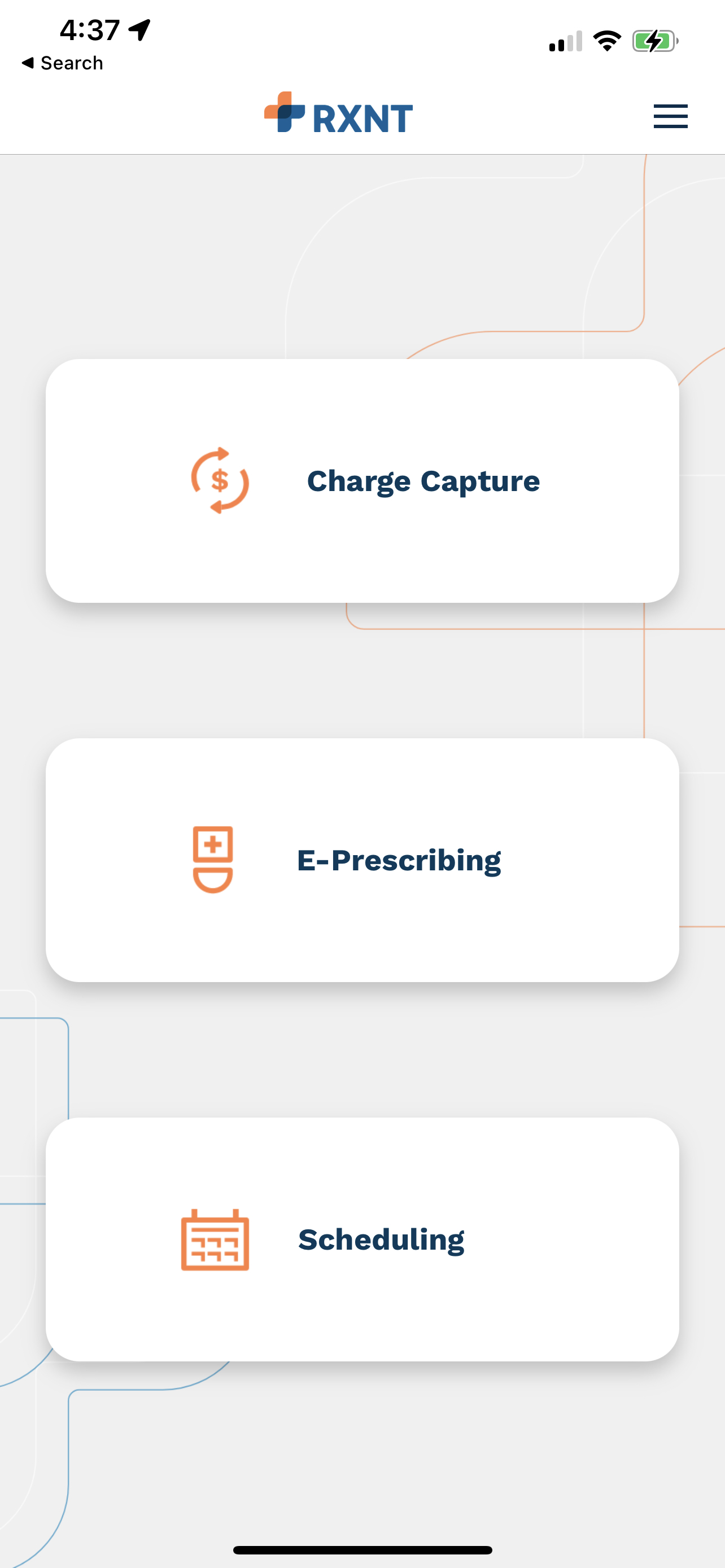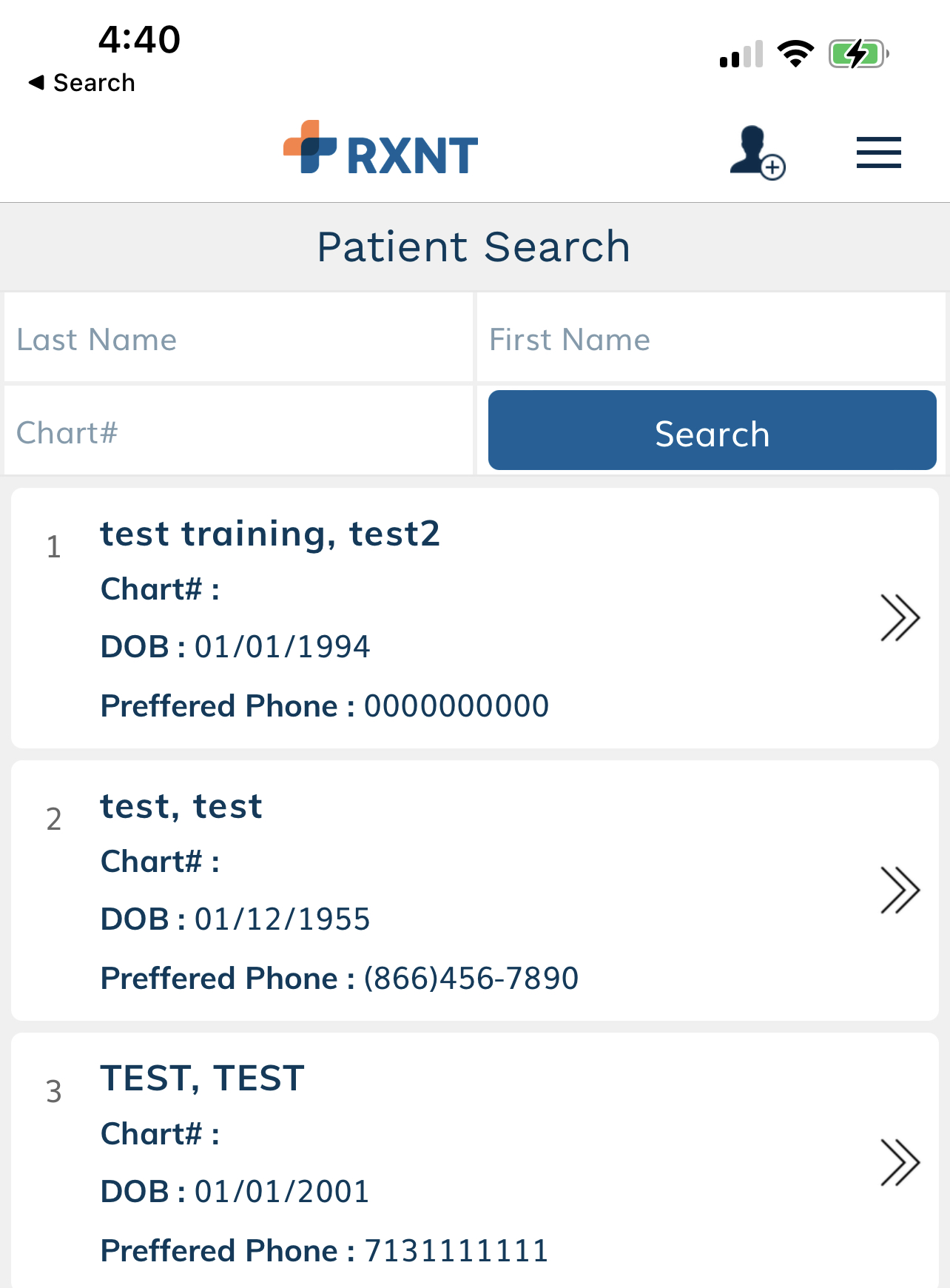 Macros
Procedure CPT codes, diagnosis codes, procedure macros, and superbills must be configured on the RXNT Billing desktop to be available on the Charge Capture app. Below displays each section.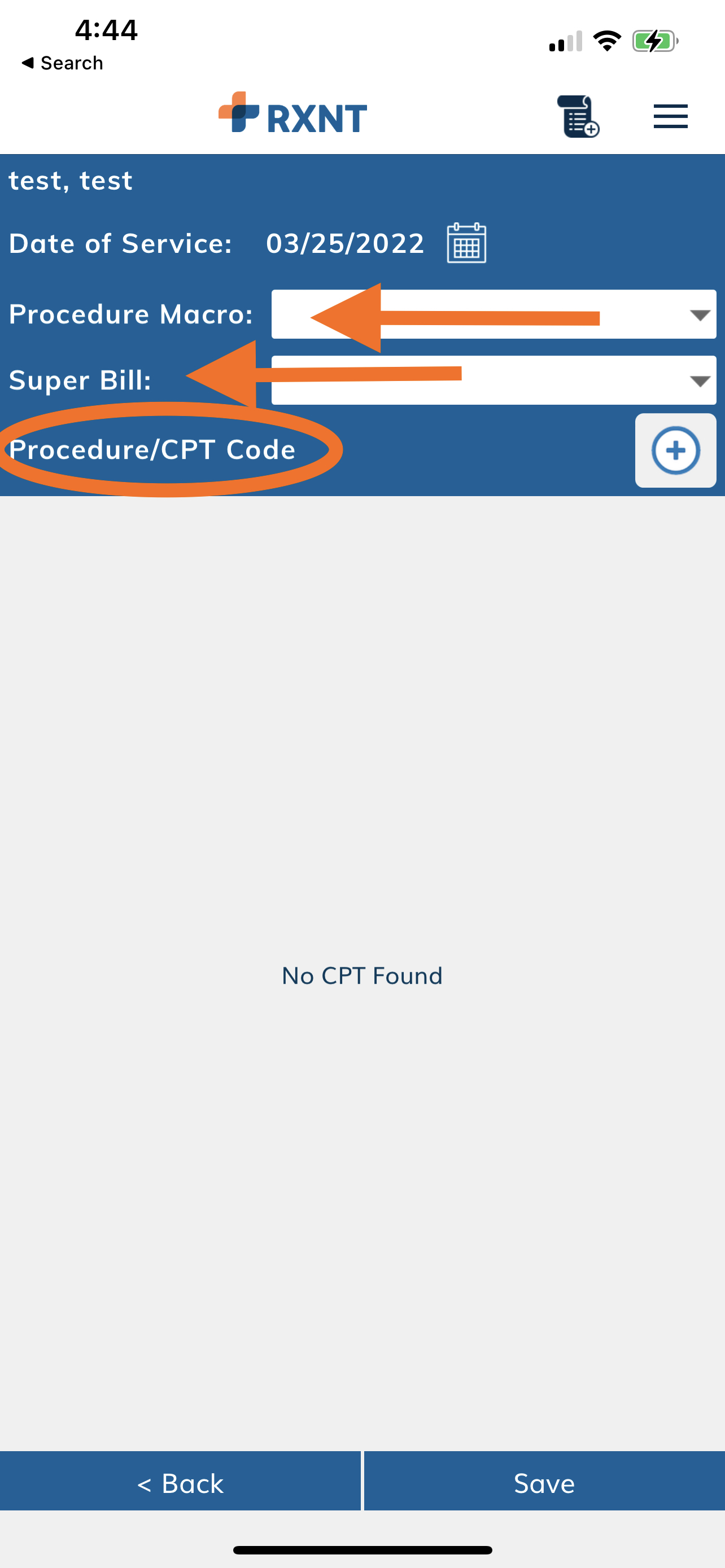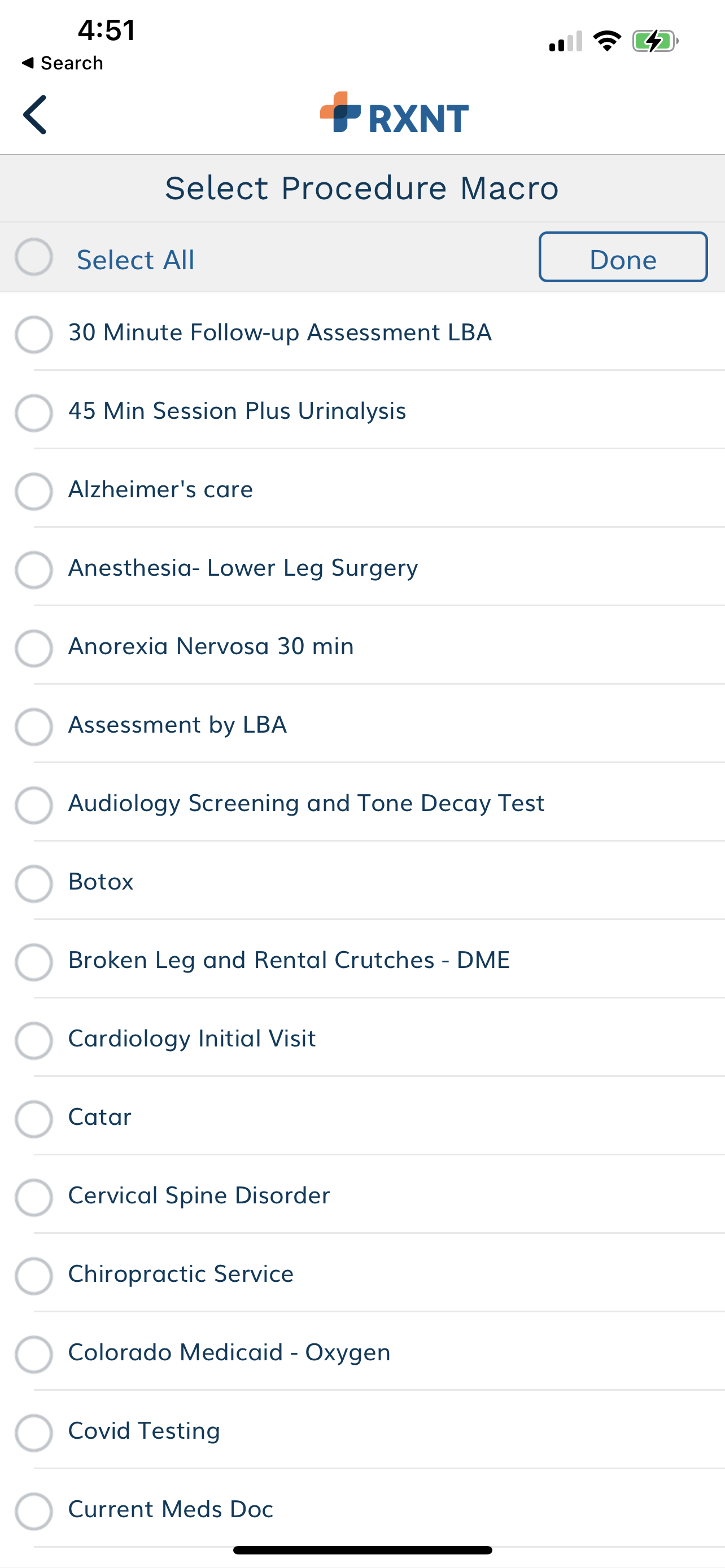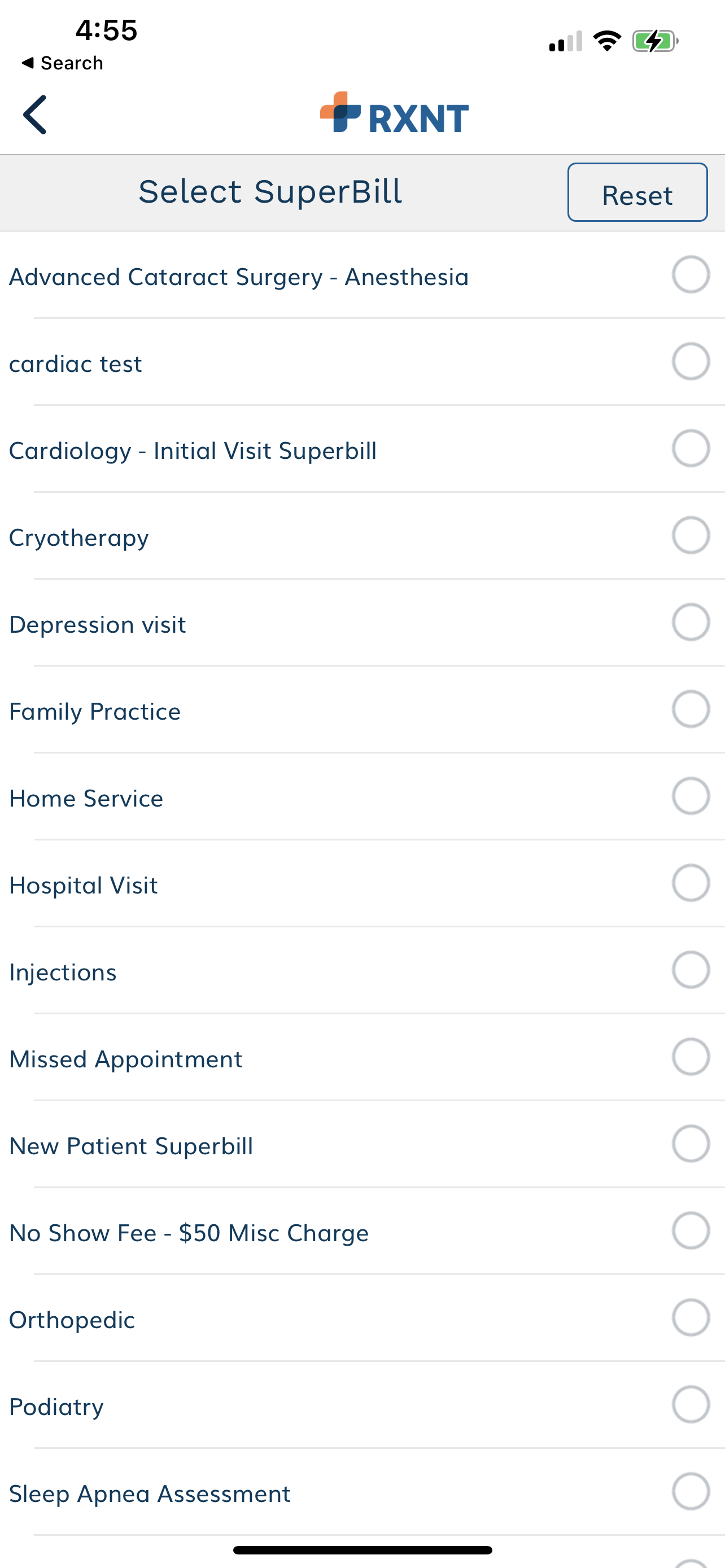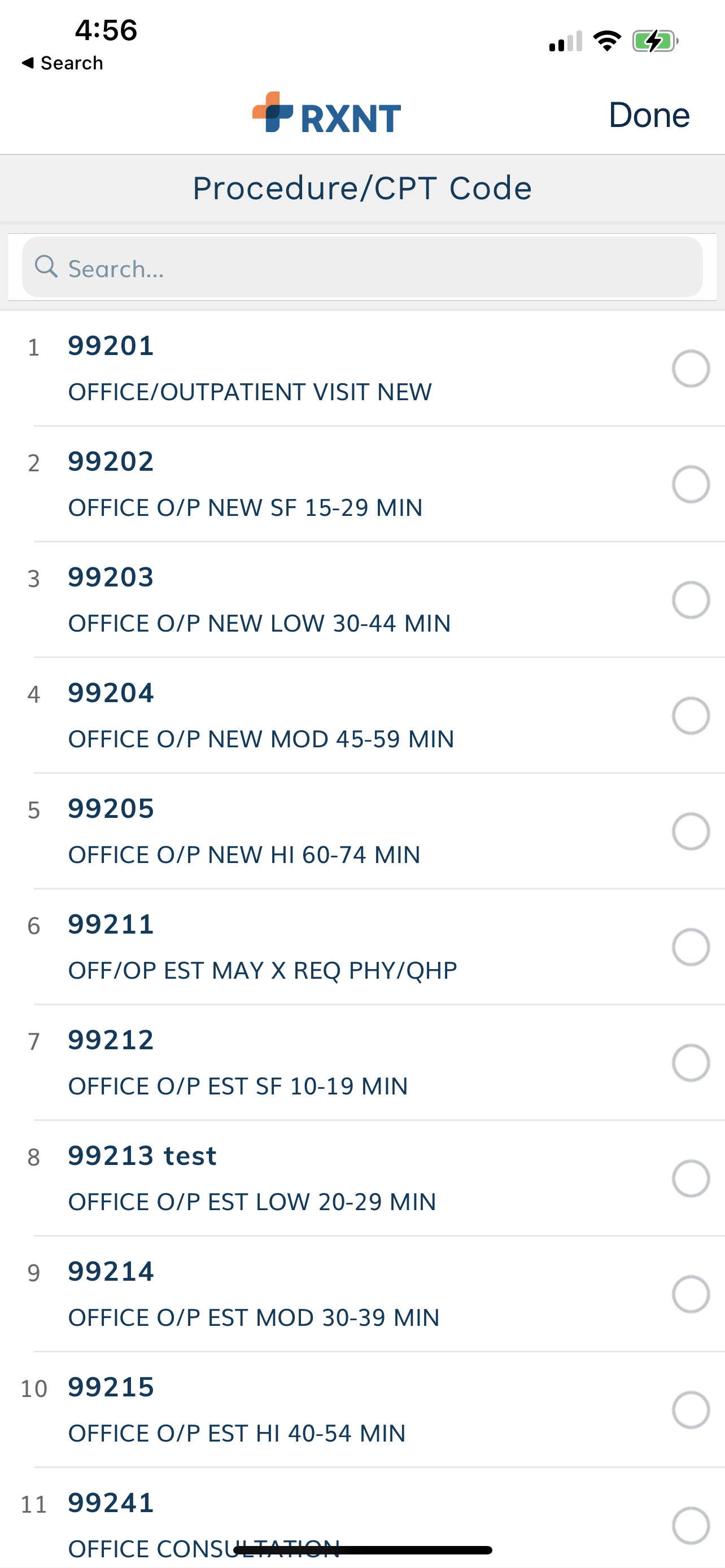 Adding diagnosis
Select the carrot on the CPT office visit to add the Diagnosis code.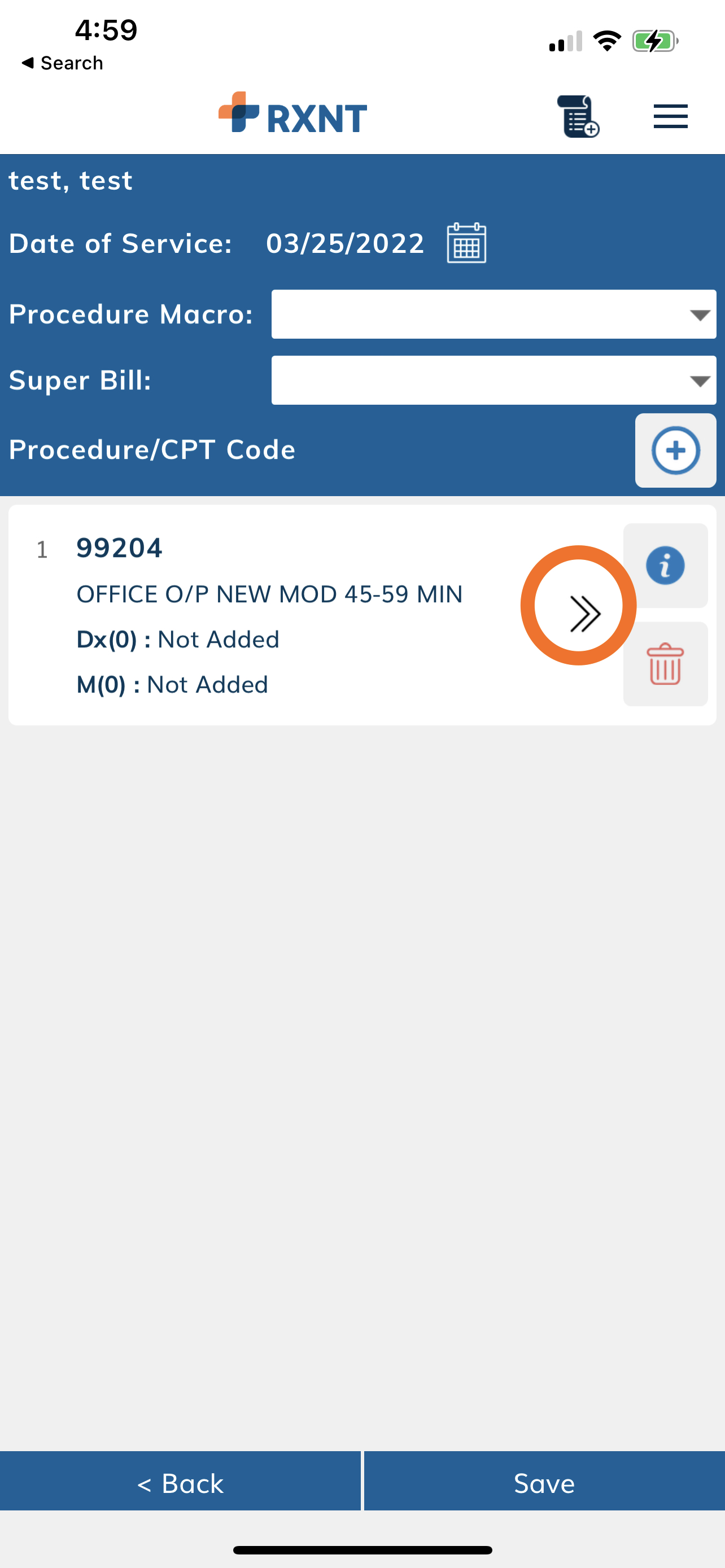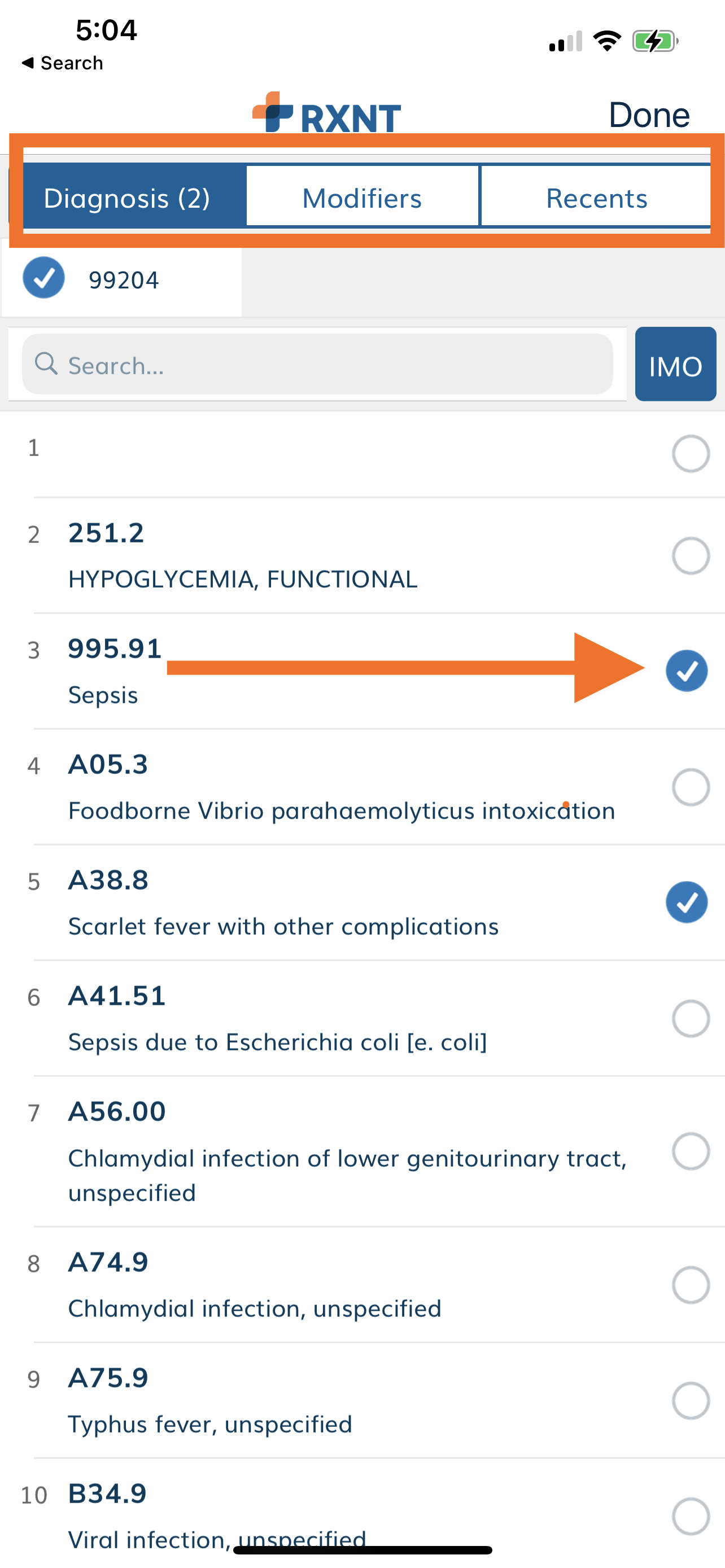 Add encounter notes
The icon at the top (on all screens) adds notes to your encounter. It is not a true encounter note that is added to the EHR, it's a note that gets placed in the encounter in billing on the desktop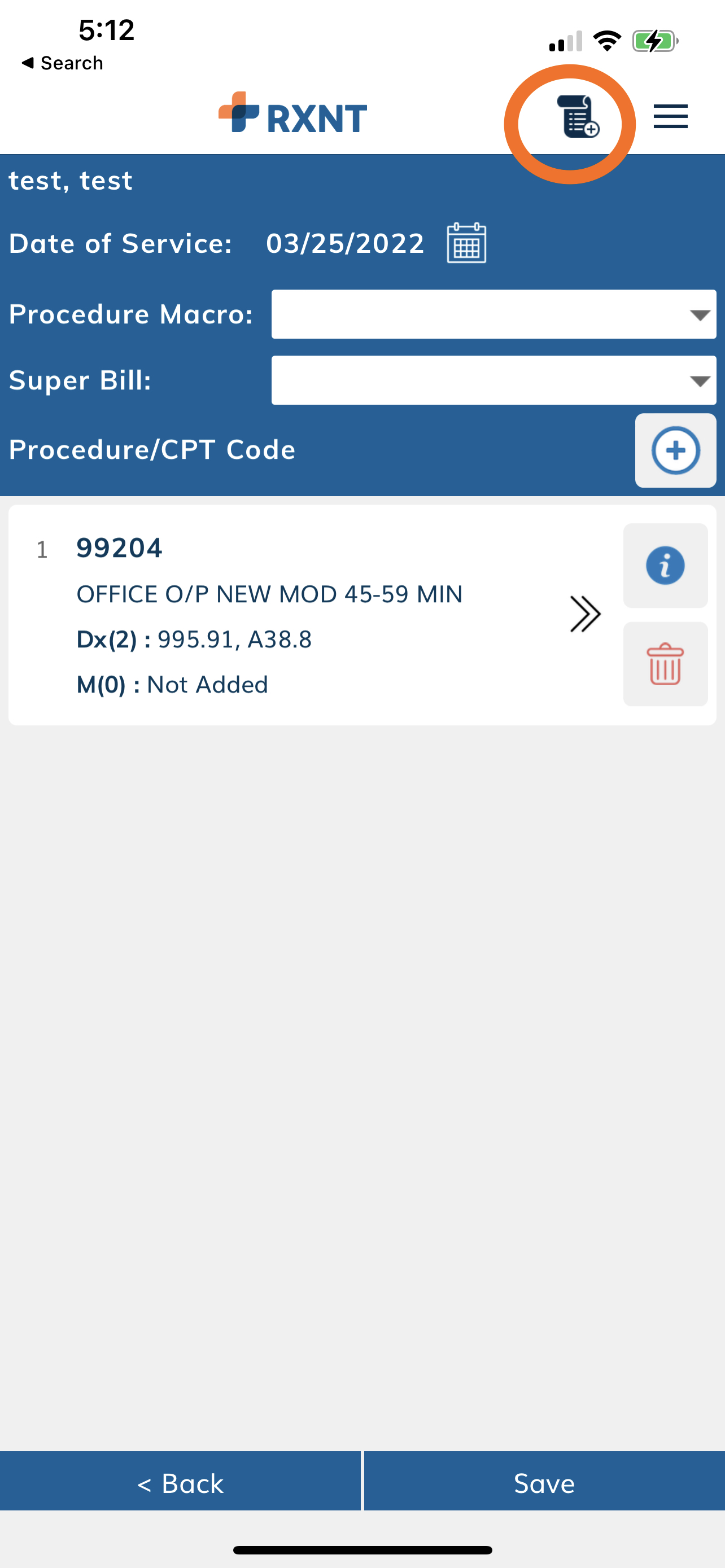 .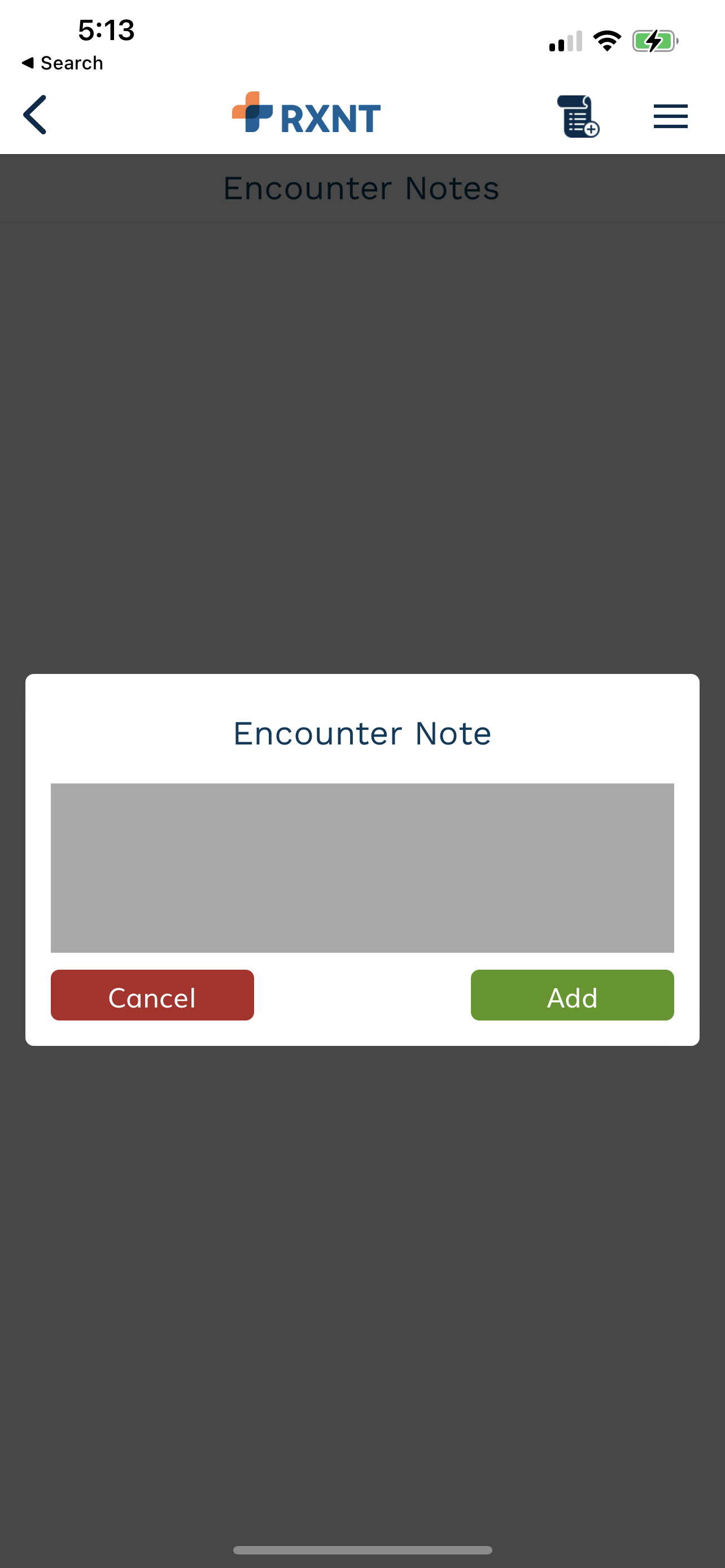 .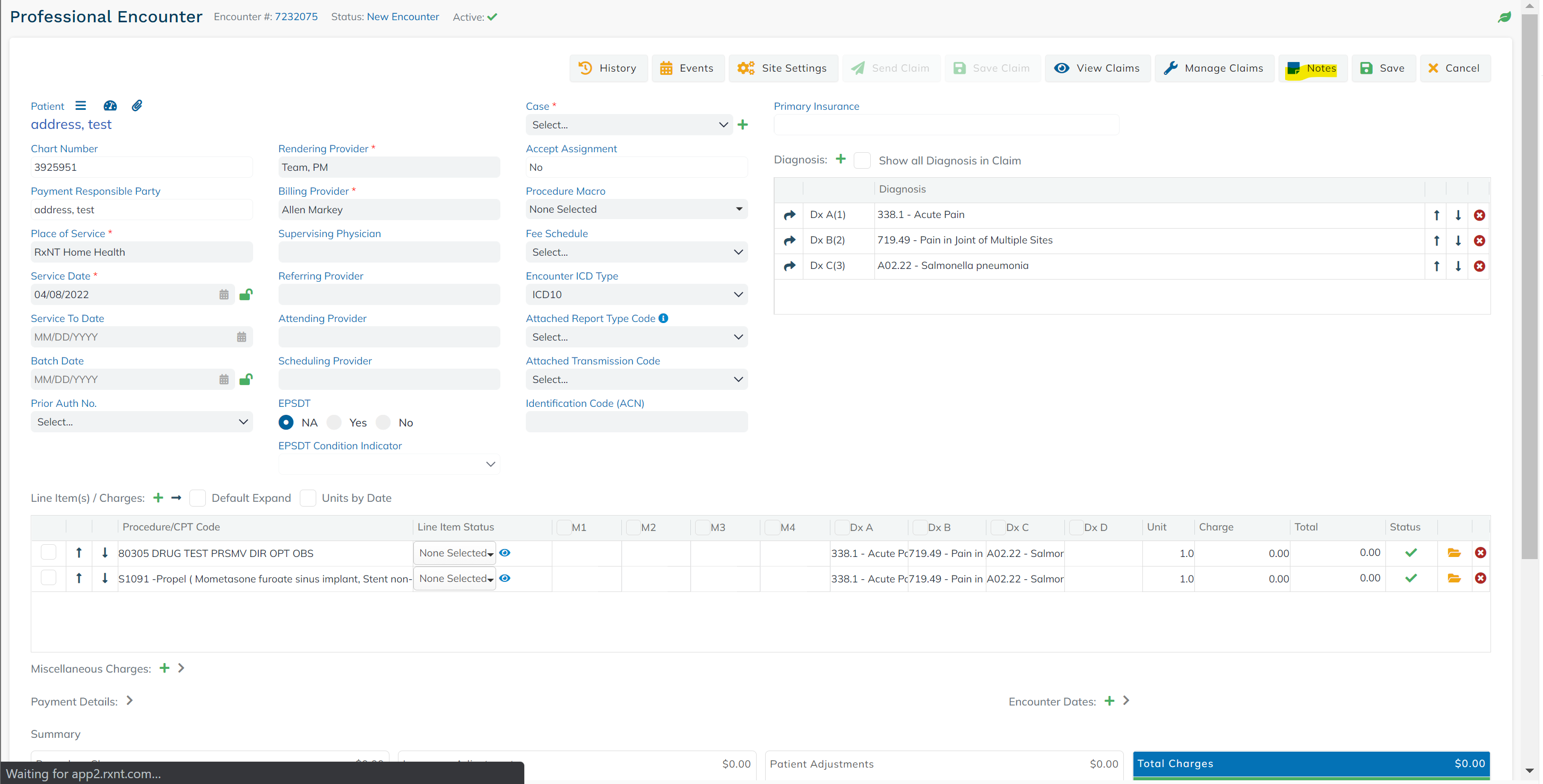 Lastly, save the encounter, and you'll receive a Success Message.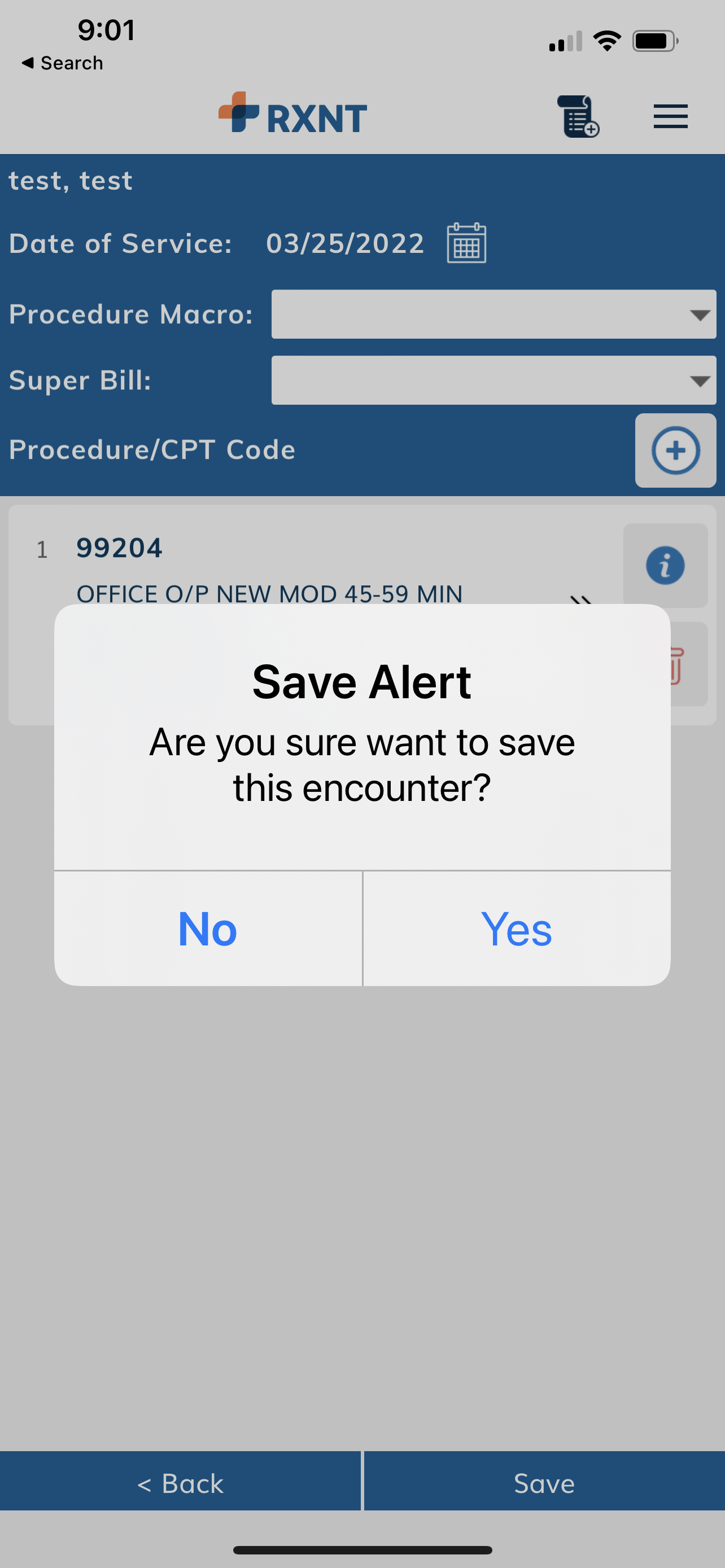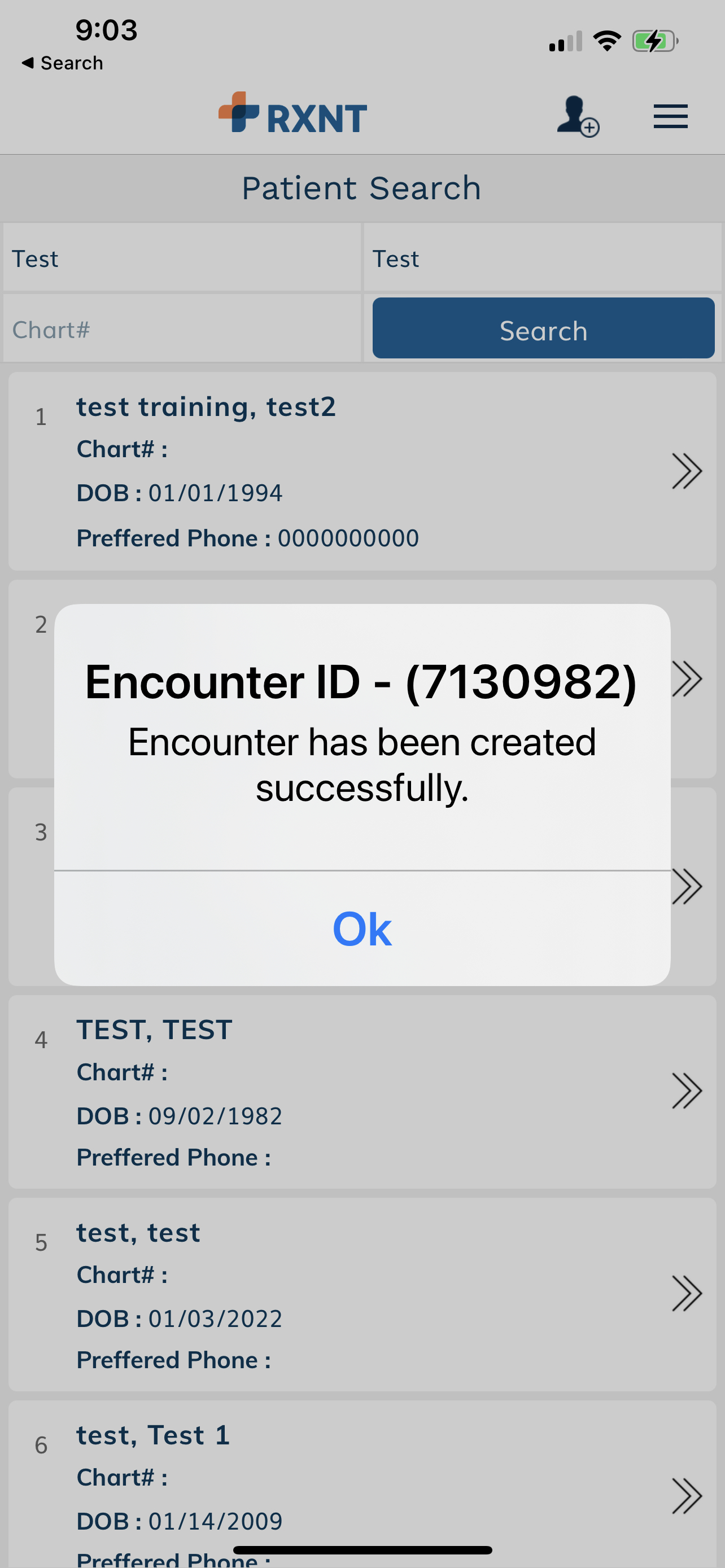 Add patient
To learn more about adding patients on the Charge Capture app, click here.
Home screen
Select the menu icon in the top right-hand corner to access the Home screen or return to the Dashboard. Navigating home provides the user with charts and reports.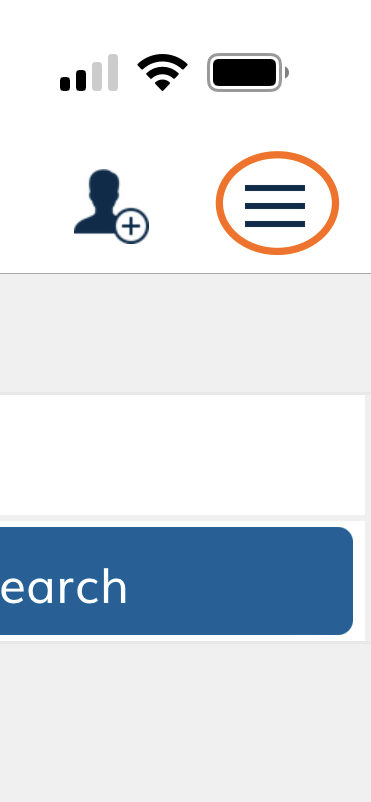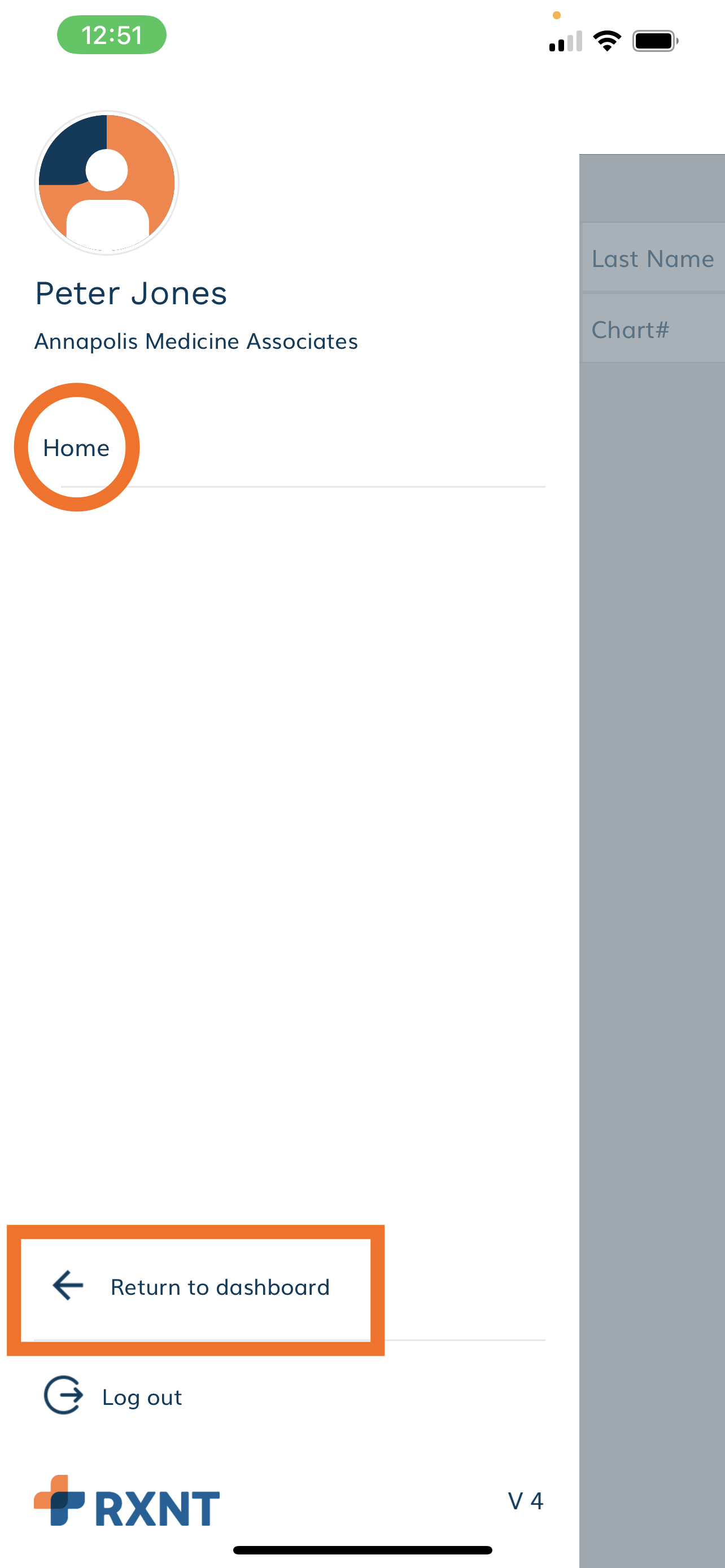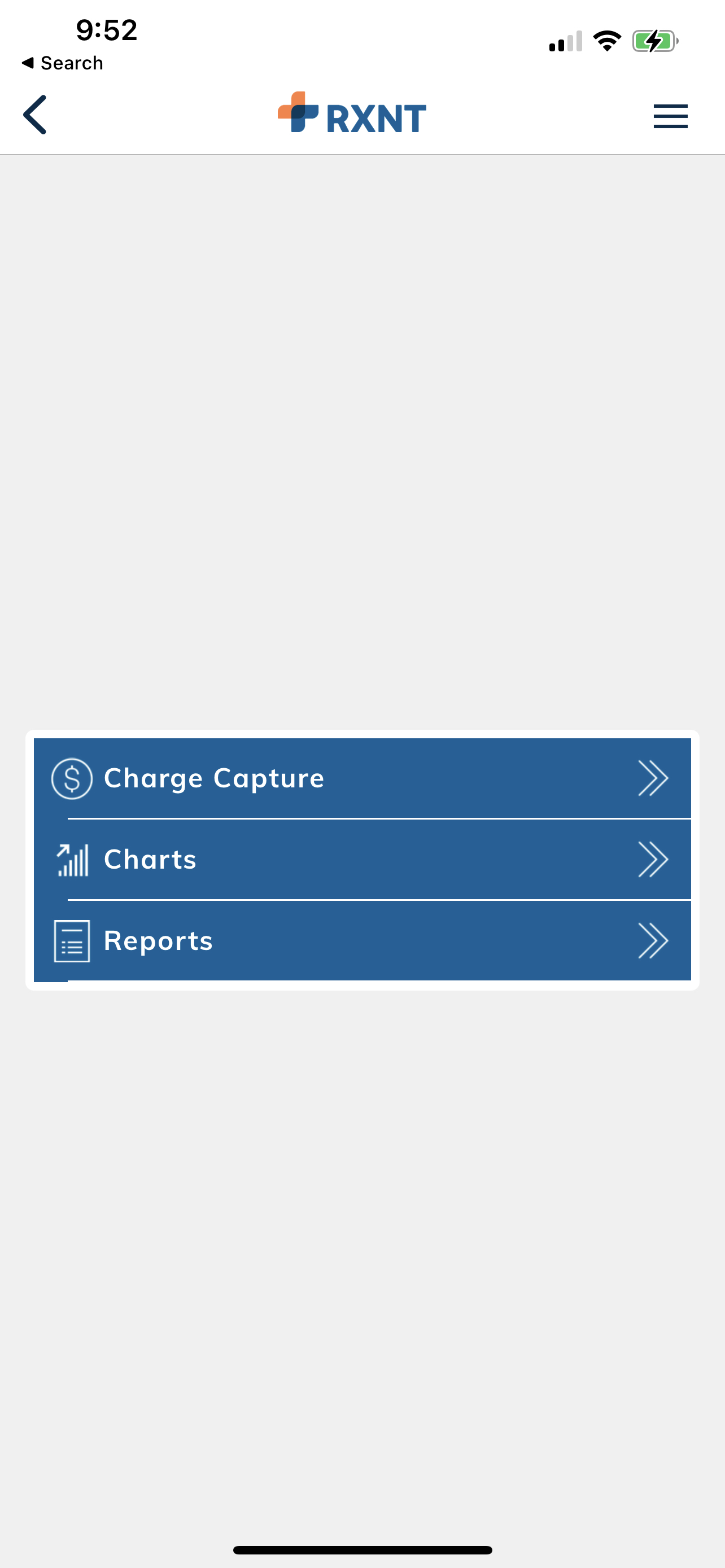 Charts
The encounters snapshot provides encounter, claim, and payment data in easy-to-read charts. Edit the date range at the top and tap Search to view a different timeframe.
Encounters Snapshot & Search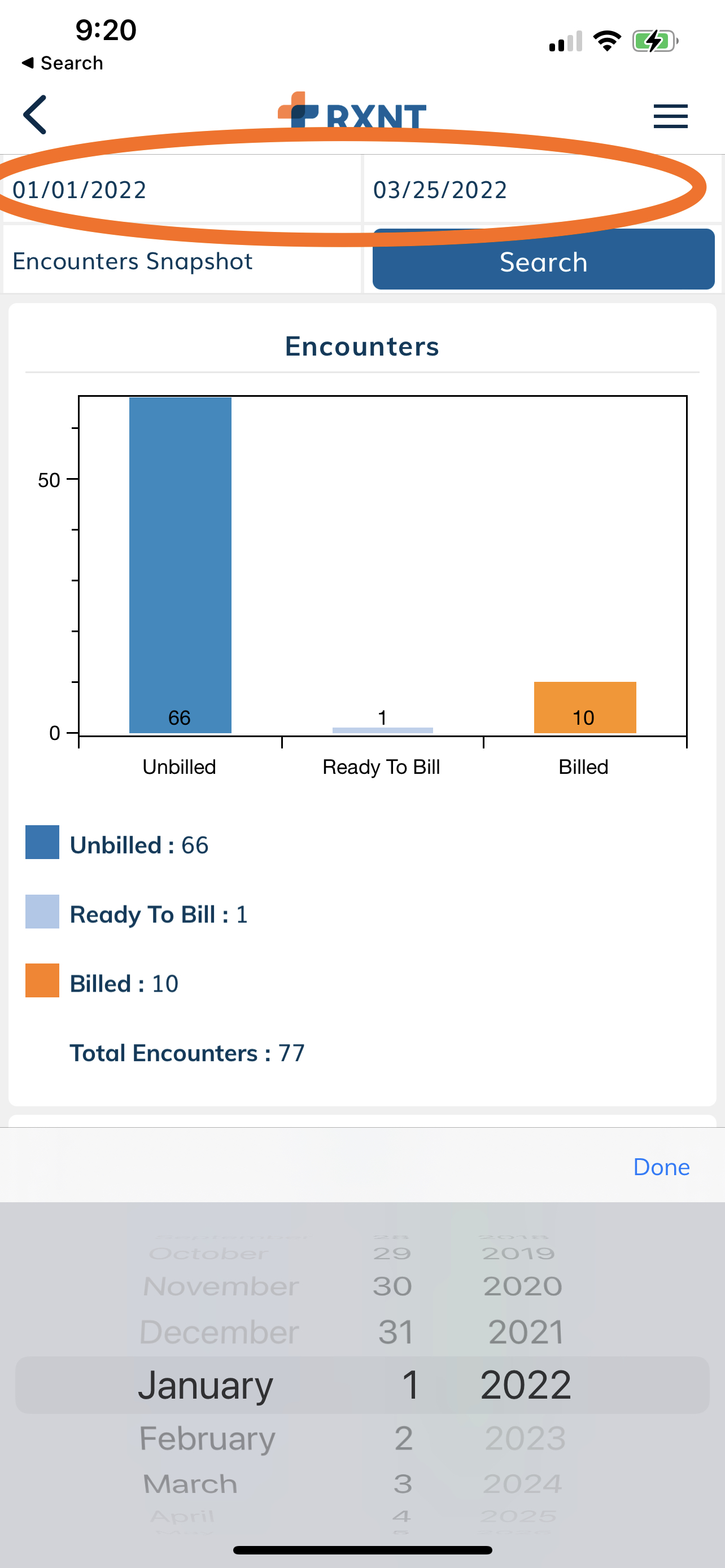 Reports
Click the filter icon at the top right-hand corner to create your search criteria for each report below
Unsettled Encounters

Encounter Claim Tracking Report

Adjustment Report

Prior Authorization Report