Available starting Tuesday, November 30, 2021.
Overview
Check out the redesigned patient dashboard on the RXNT mobile app. View more details and easily access all sections of the patient record.
Let's take a look!
Patient demographics
More patient demographics will be displayed on the patient dashboard, including gender, age, and weight. To see more demographics or to make changes, tap on the pencil icon.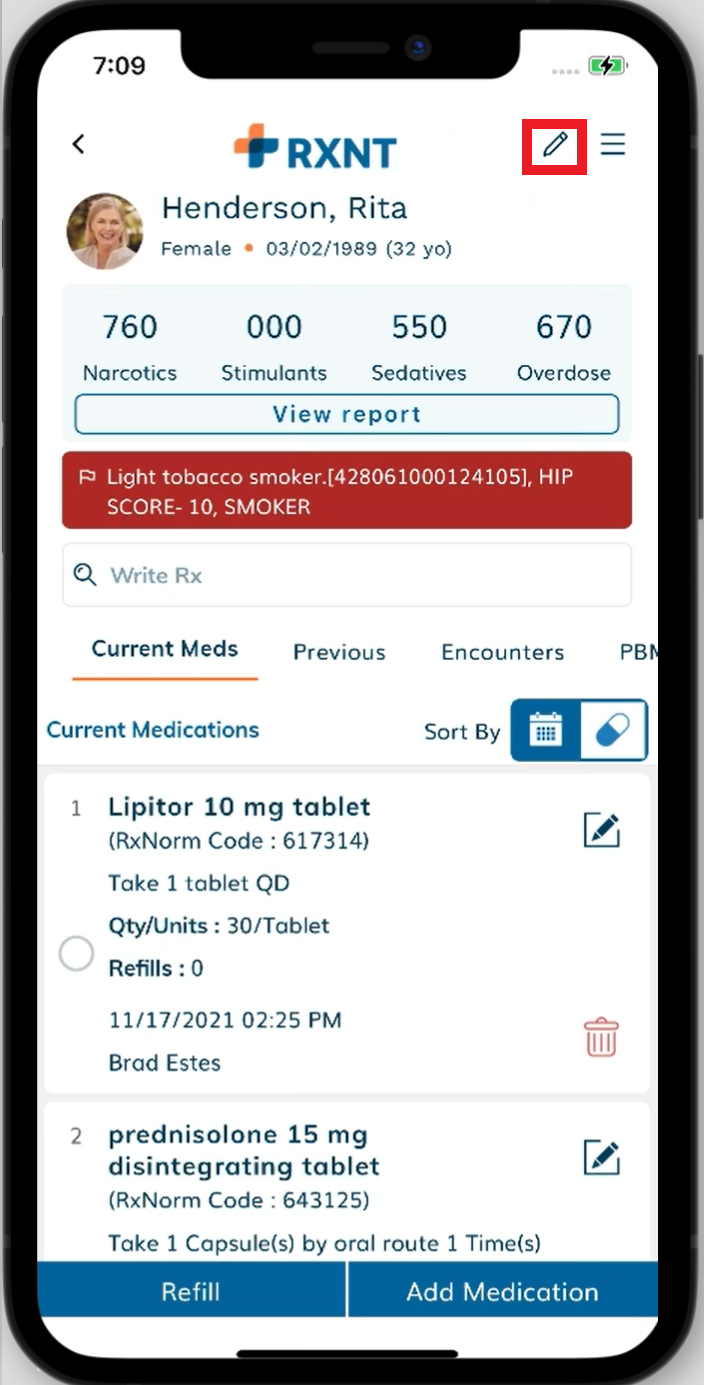 The patient's profile picture is now displayed in the mobile app!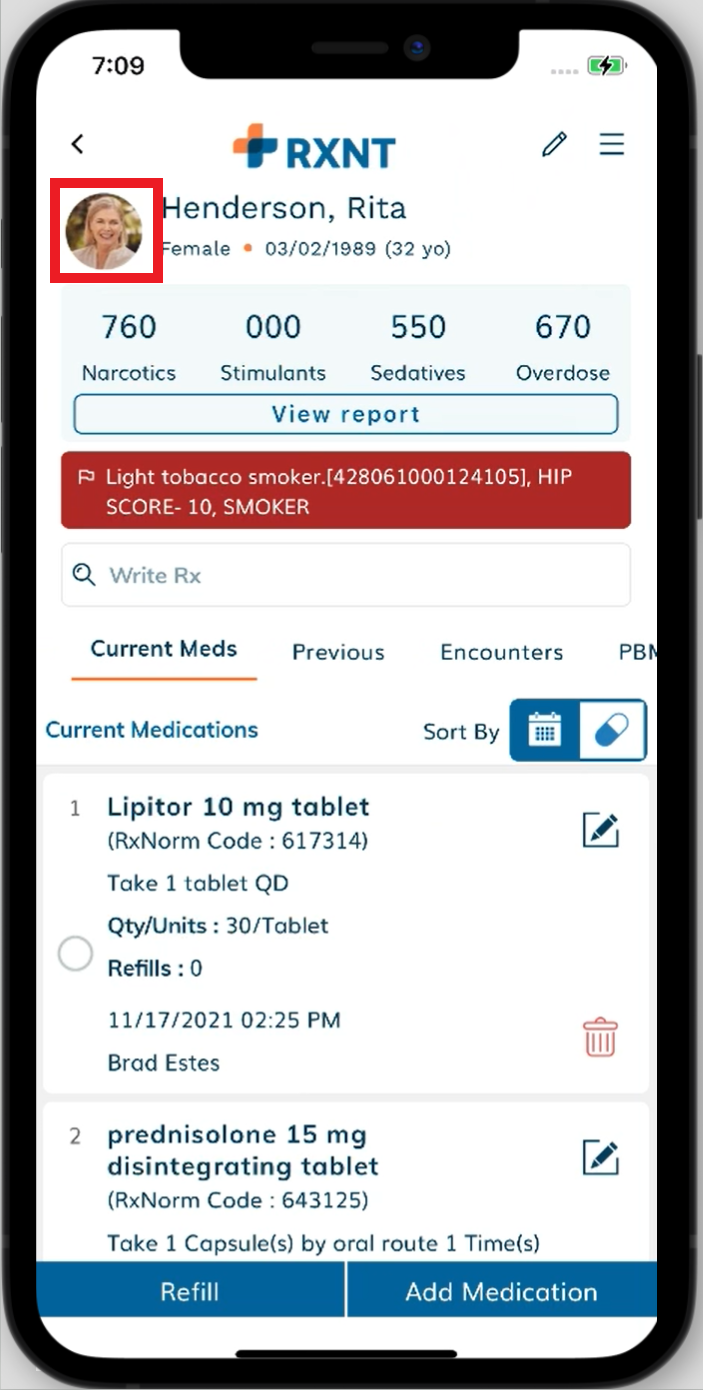 PMP/PDMP scores and report
If you are integrated with your state's Prescription Monitoring Programs (PMPs) or Prescription Drug Monitoring Programs (PDMPs), the scores will be available at the top of the patient dashboard. To access the report, tap View report.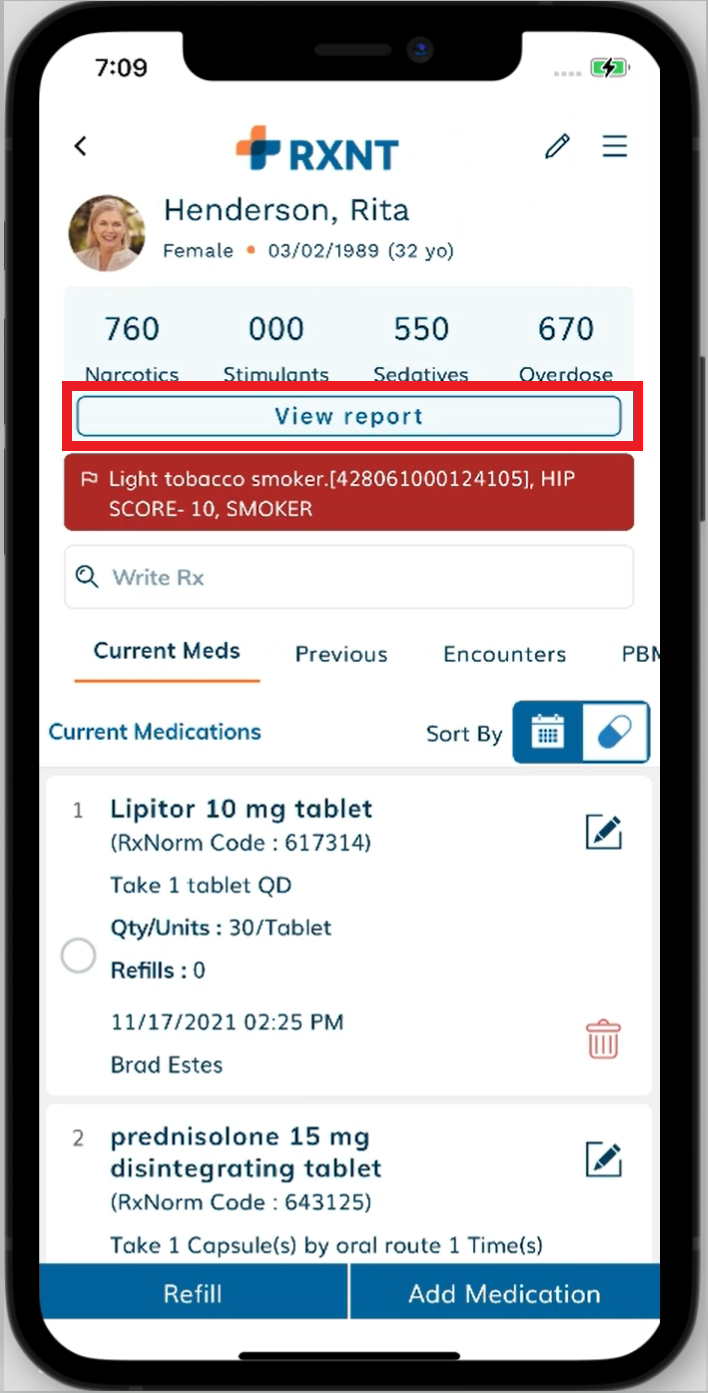 Patient flags
If a patient flag is set in the desktop version of the RXNT E-Prescribing product, the flag will be displayed at the top of the patient dashboard on the app.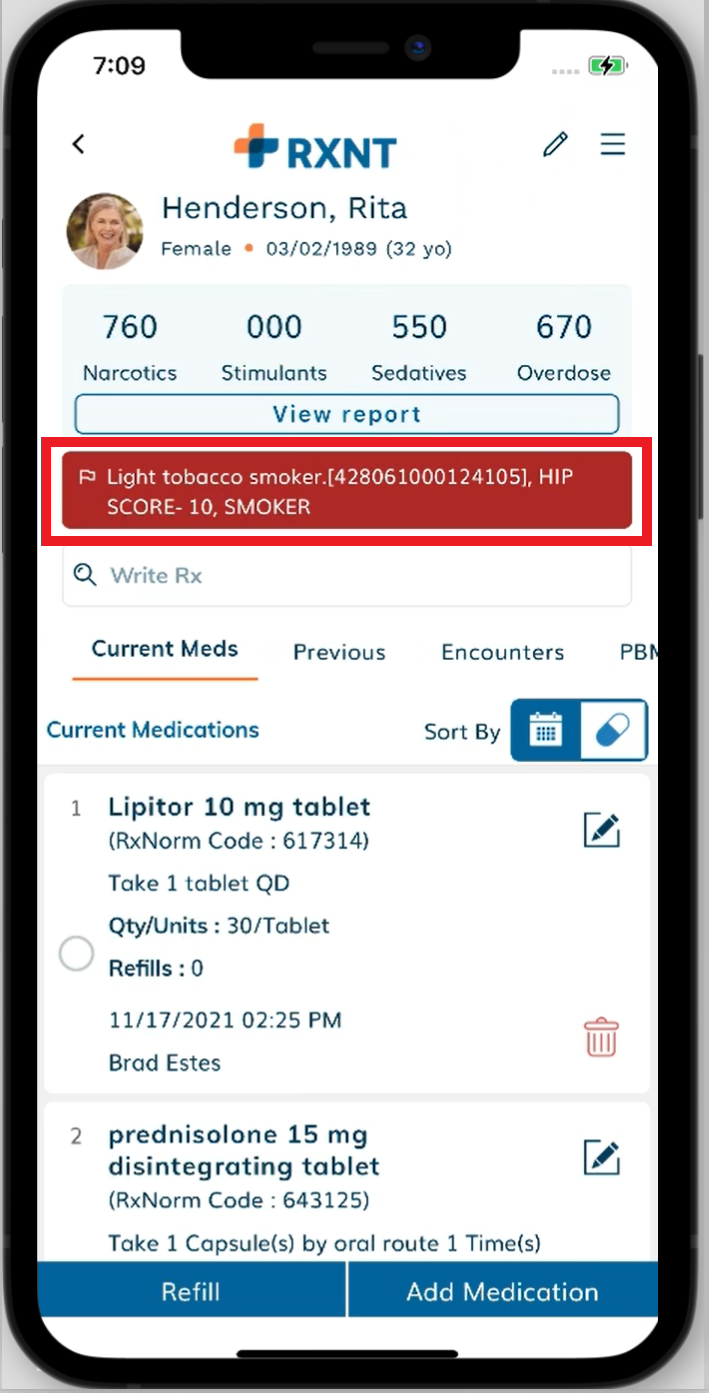 Write a prescription
To write a prescription, tap on the Write Rx field to search for the medication. This can be done no matter what section of the patient dashboard you're on.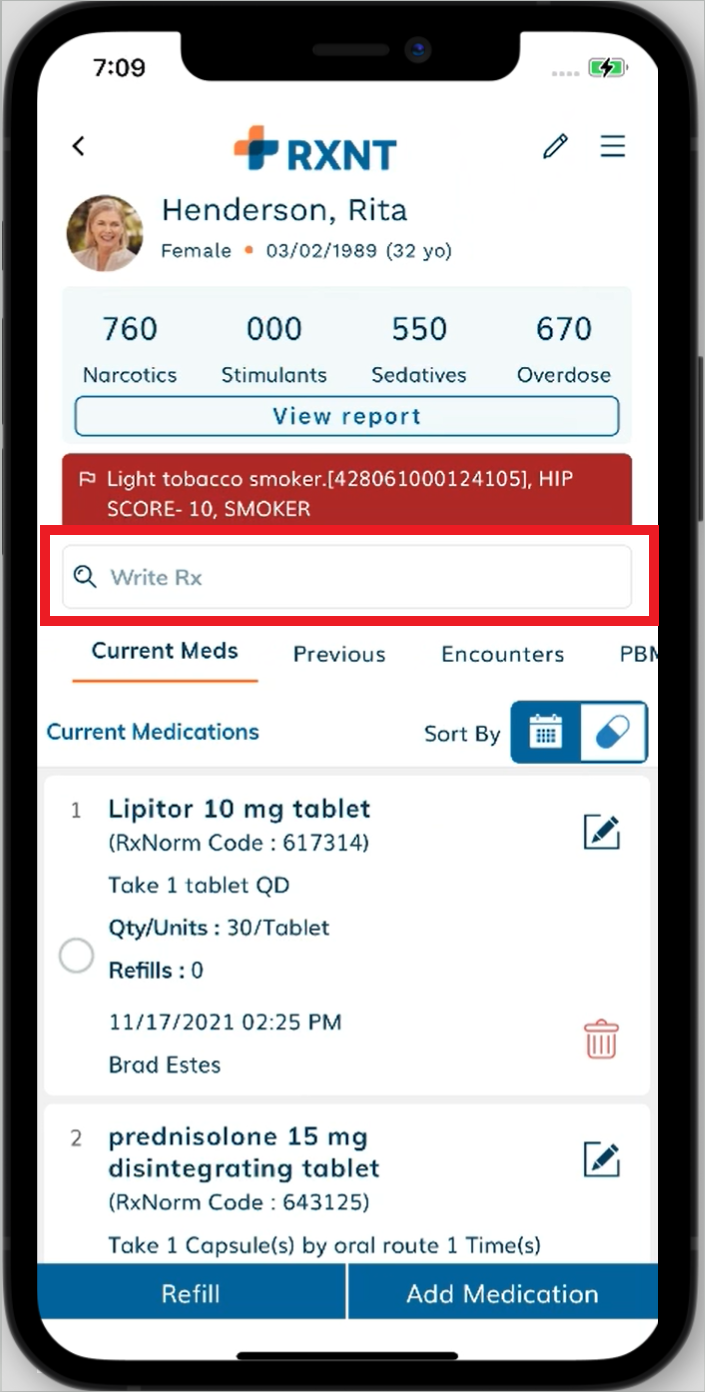 Type in the name of the medication and tap the search icon. You can also search by class or filter by favorite medications. To learn more about writing a prescription on the mobile app, click here!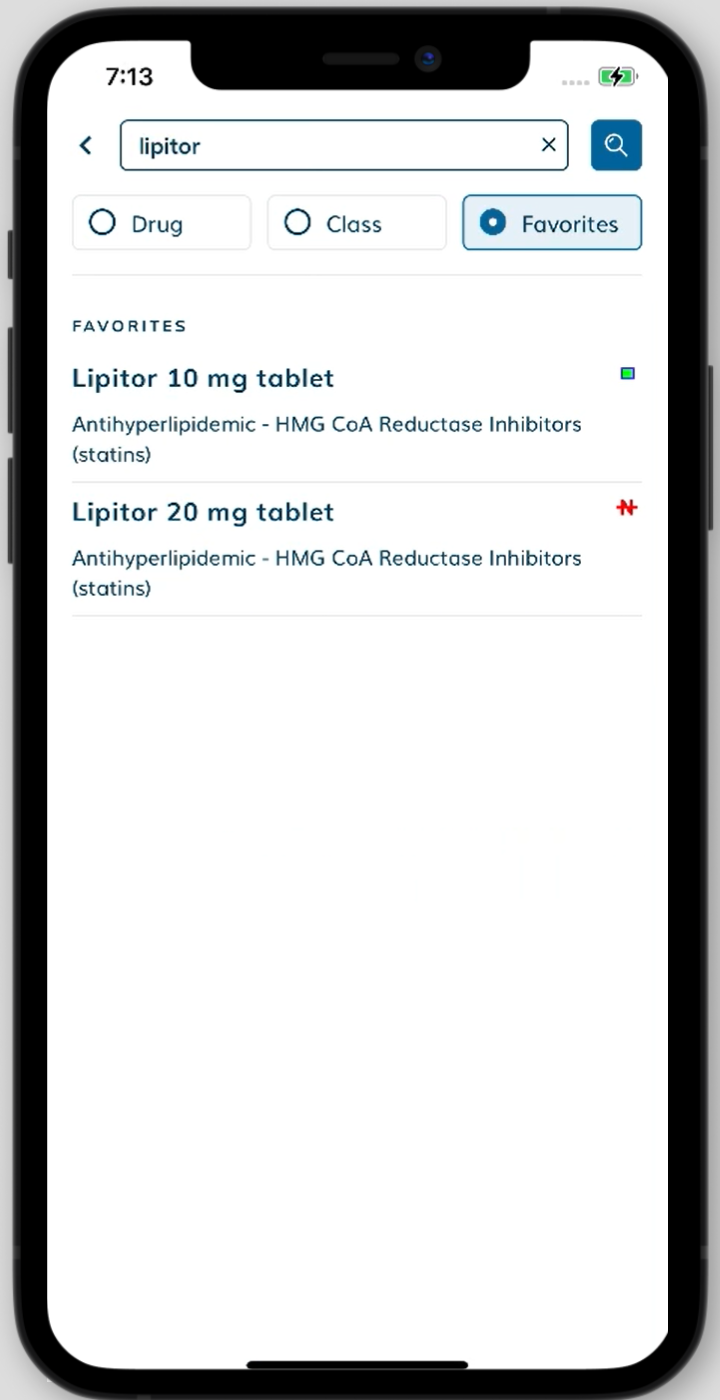 Encounters
Each section of the patient record is available using the tabs towards the middle of the screen. This now includes patient encounters. Scroll left to see all of the sections:
Current Meds
Previous
Encounters
PBM
History
Notes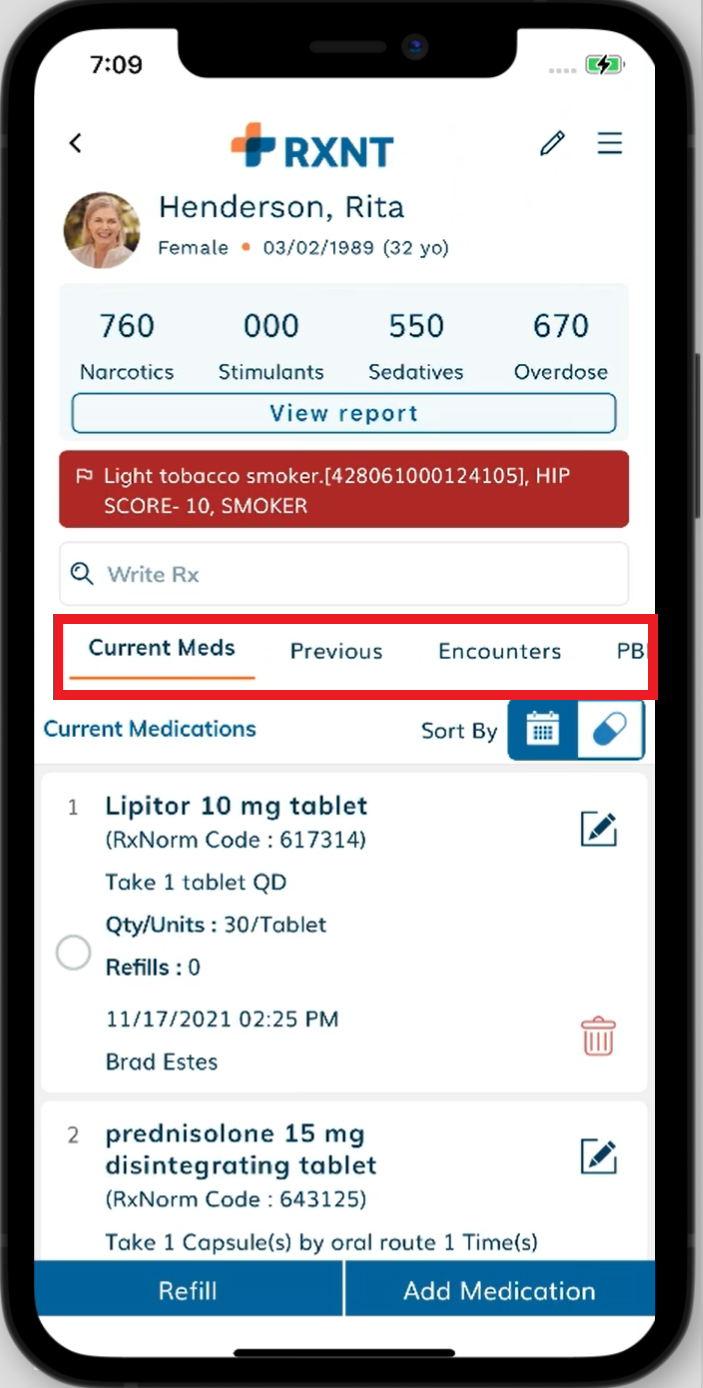 Still need help? Contact us!
Have a great idea? Tell us about it!