Messaging is available to customers enrolled in Electronic Health Records, Billing, and/or Scheduling. An administrator can turn this feature on/off in the Company Preferences. Click here to learn more!
View your messages
See new and unread messages from any RXNT product in the sidebar panel.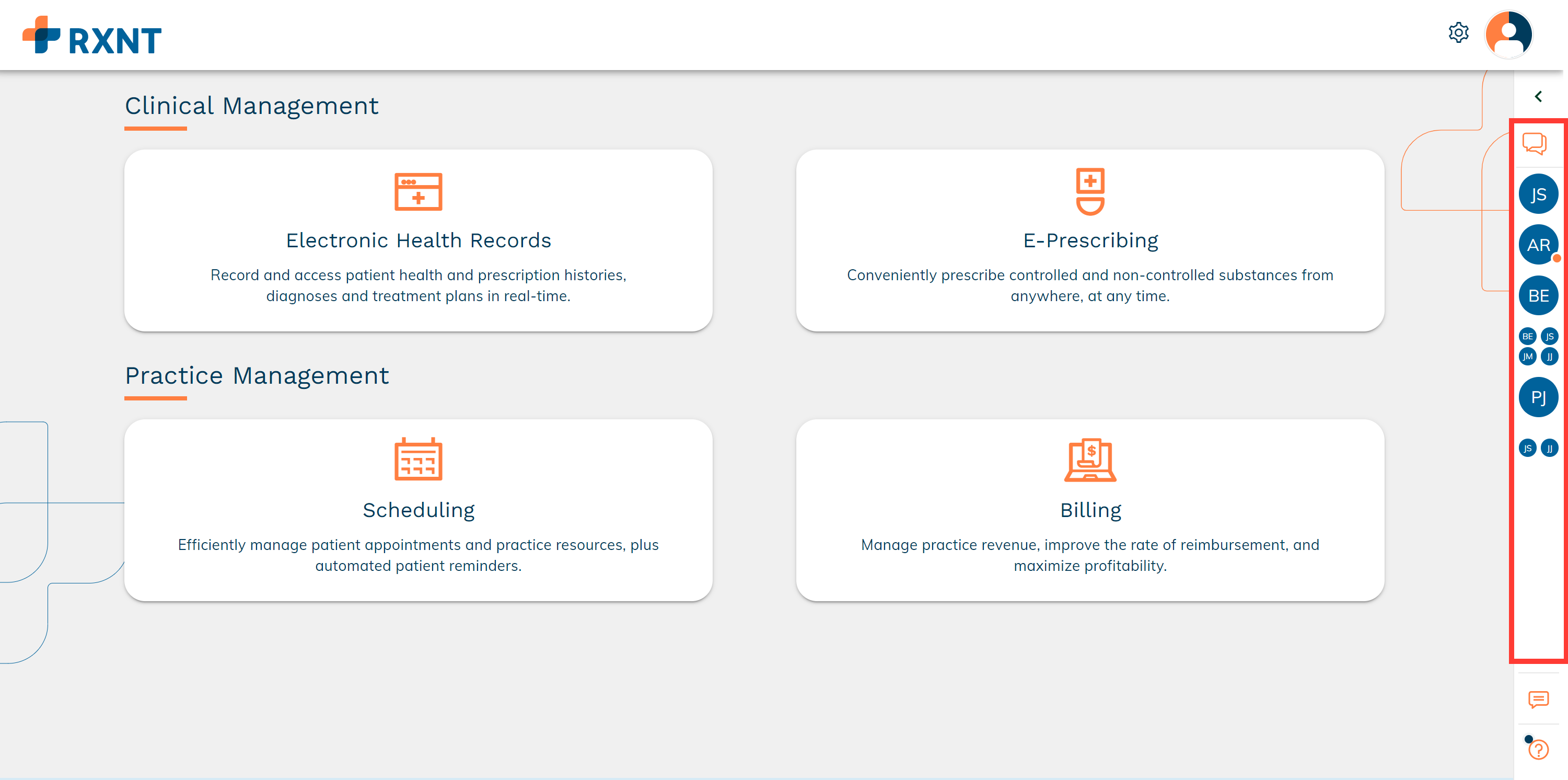 Click the chevron icon to see more message details.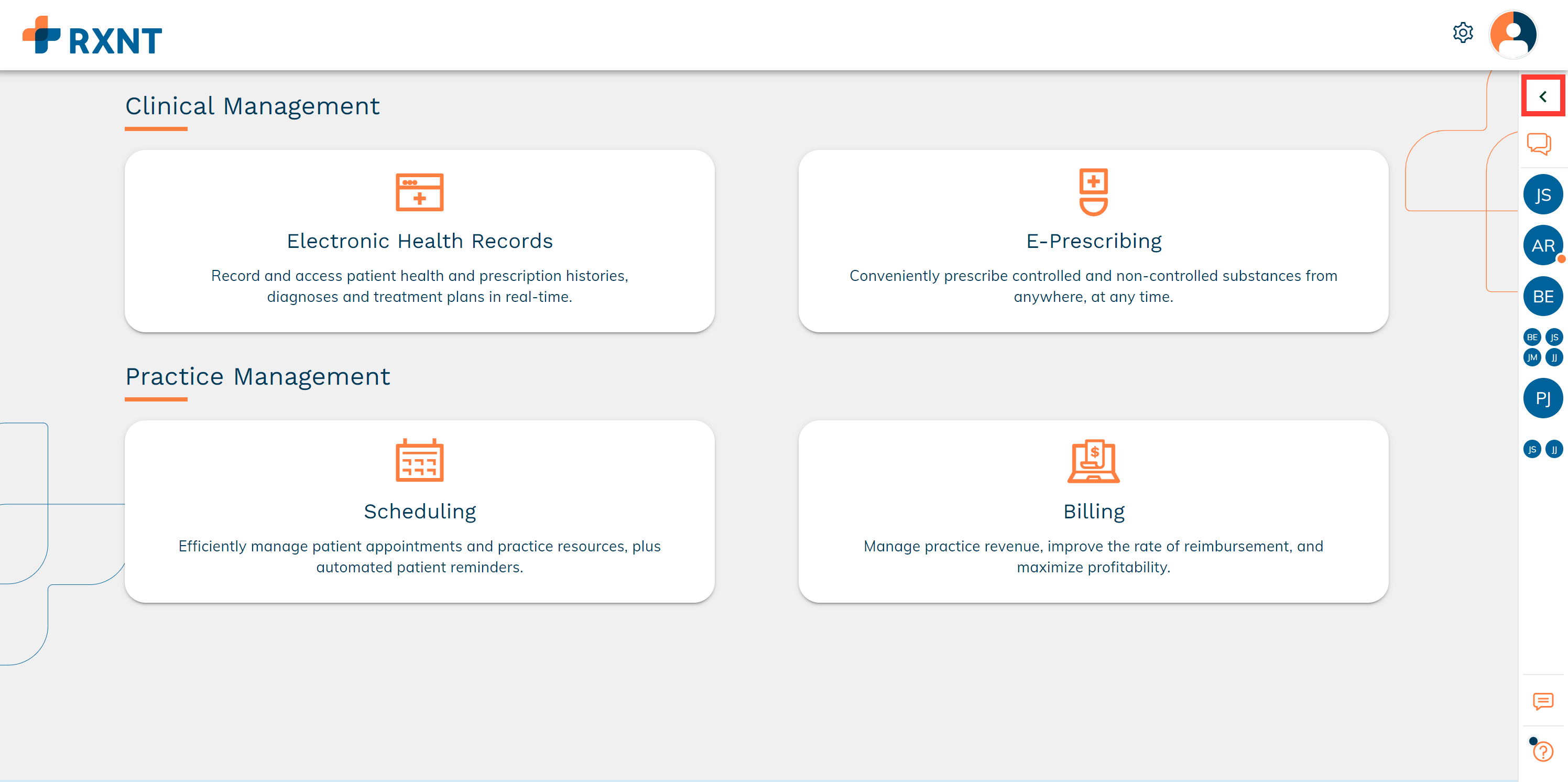 COMING SOON! Patient Messaging will now be moved to the sidebar in every area of RXNT. Creating new patient messages and viewing previous conversations will be centralized for the whole patient body. A messaging sidebar will also be added to the patient portal.
Unread messages in both Practice or Patients will be bolded and show an orange indicator on the conversation icon.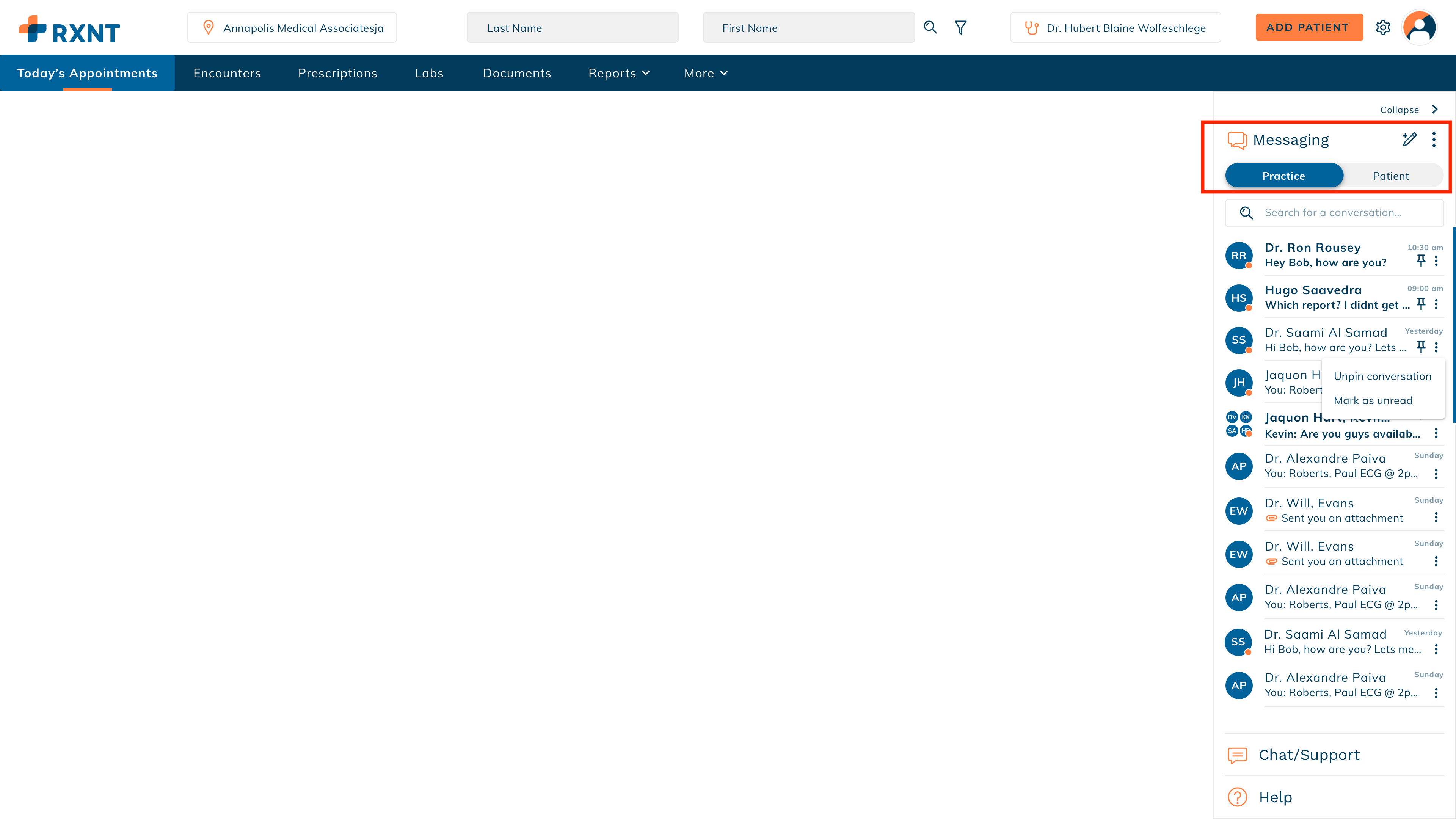 Open and reply to a conversation
You can click on a message to see the full conversation. Messages will be marked with the date and time they were sent.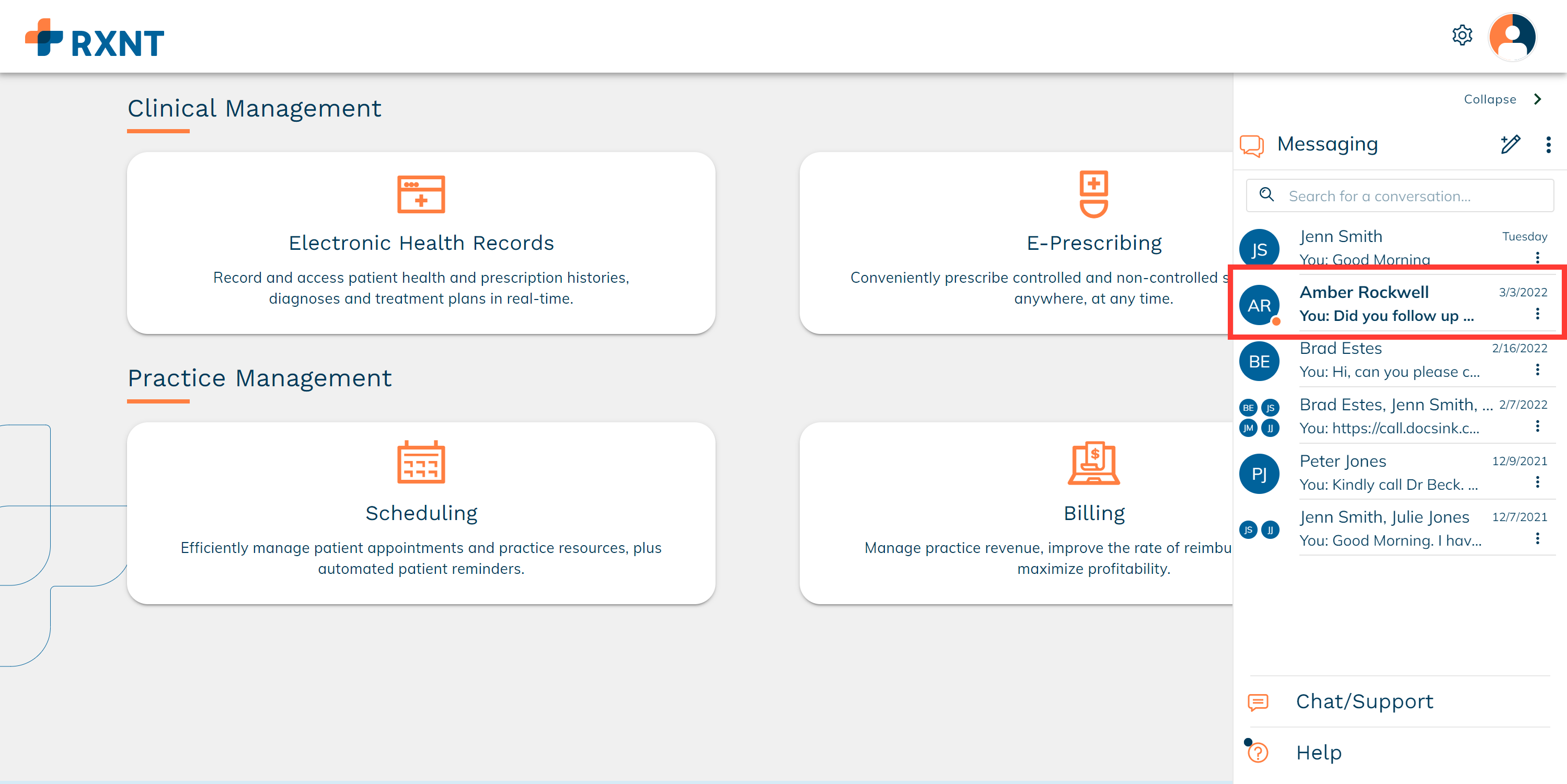 Type a message to respond to the conversation.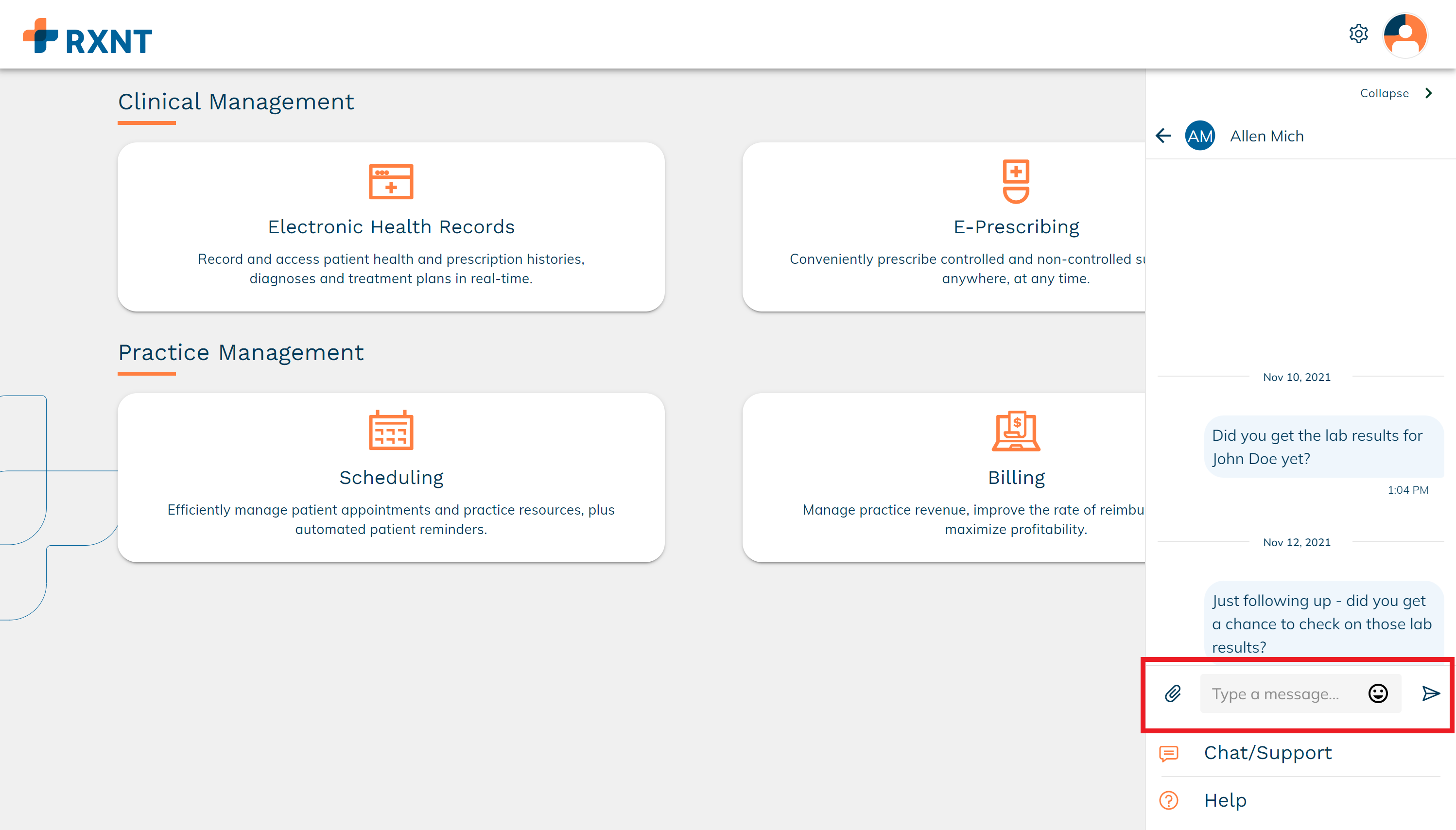 Start a new message
Click the pencil icon to create a new conversation. You can message one person or add multiple people to start a group conversation.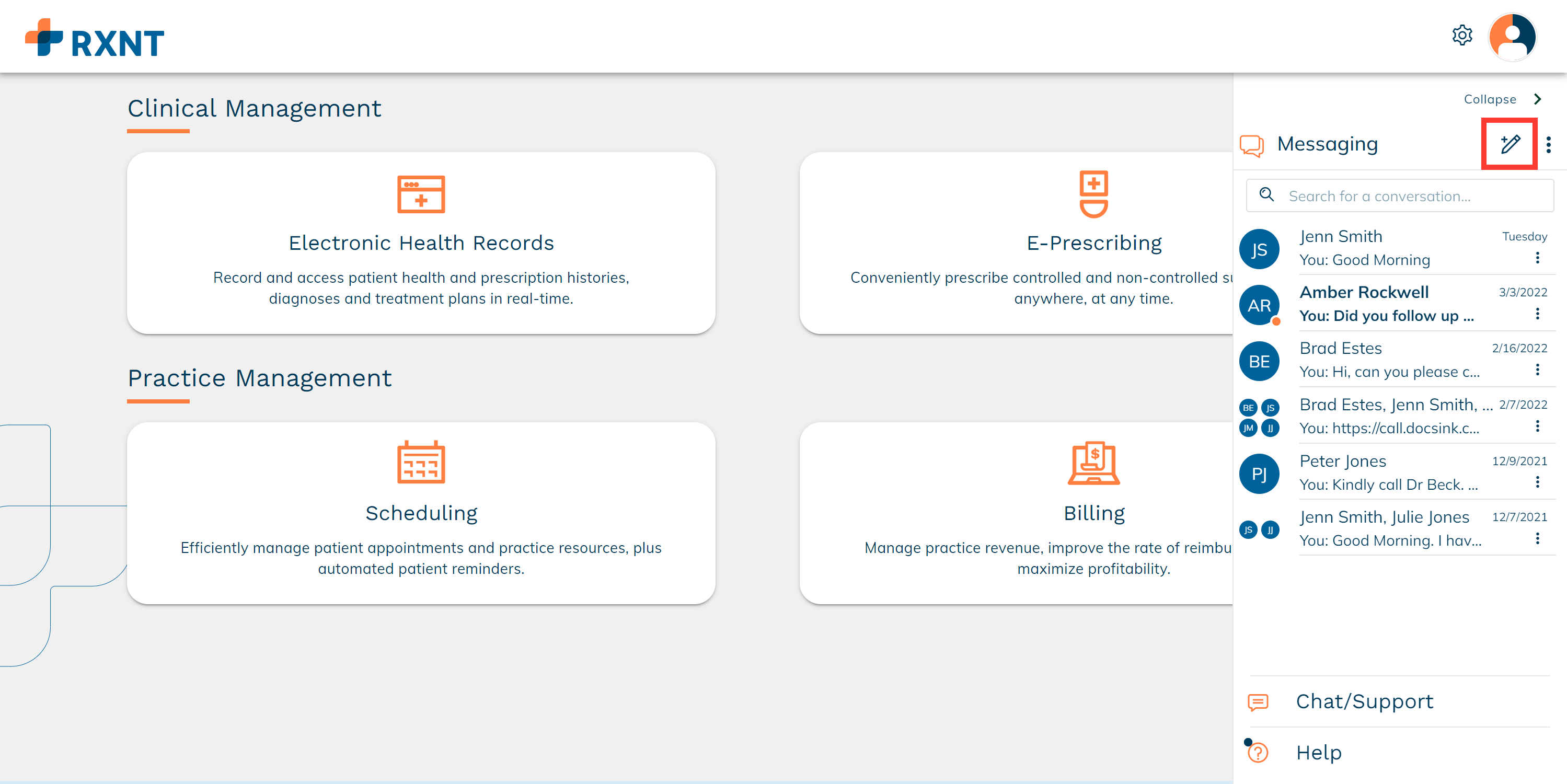 You can type in the search bar to find anyone in your practice.
Click the check mark icon to start your conversation.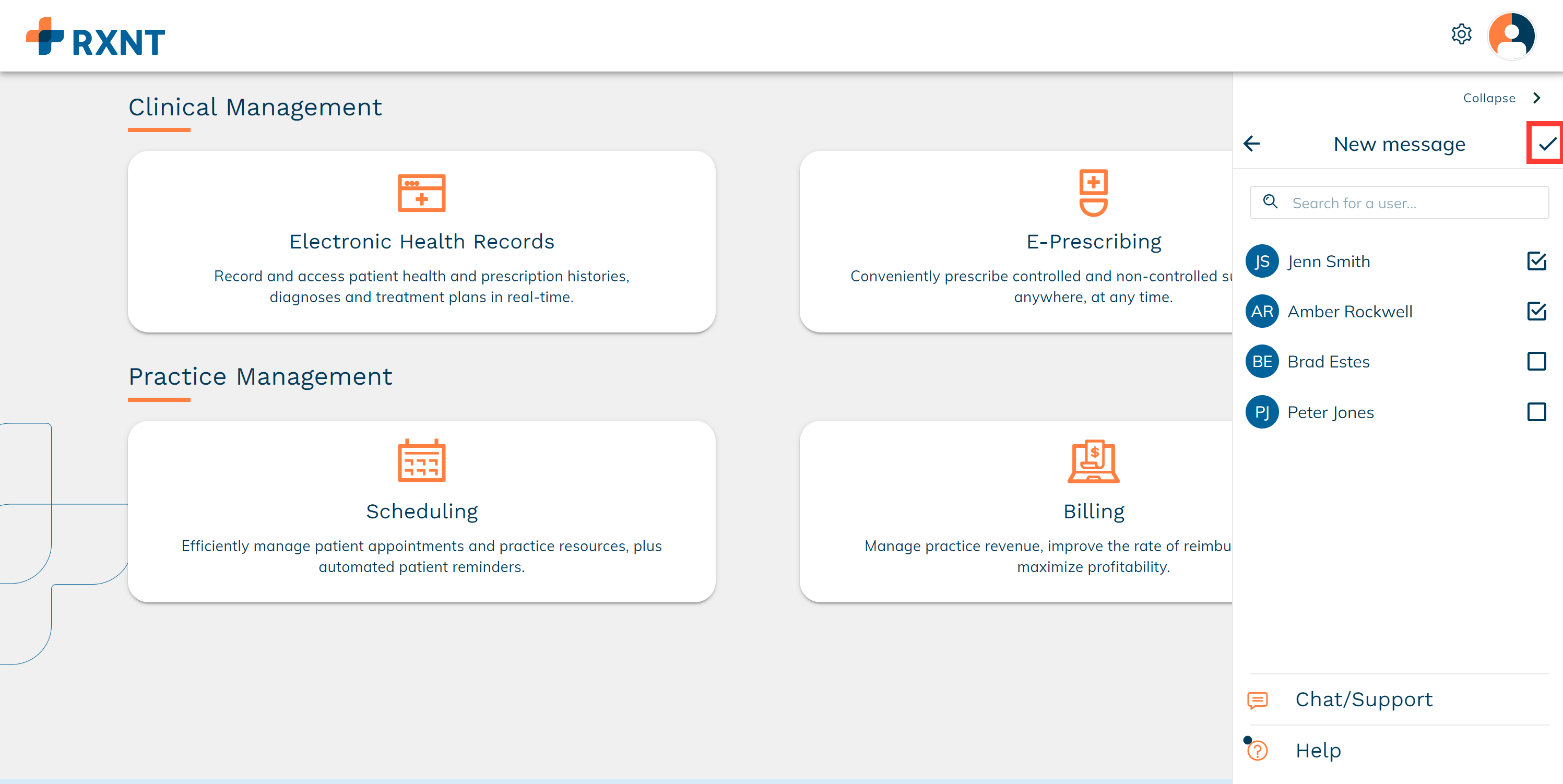 Message settings
Click the three dots icon at the top of the sidebar to see message settings. Here you can update settings for all of your messages.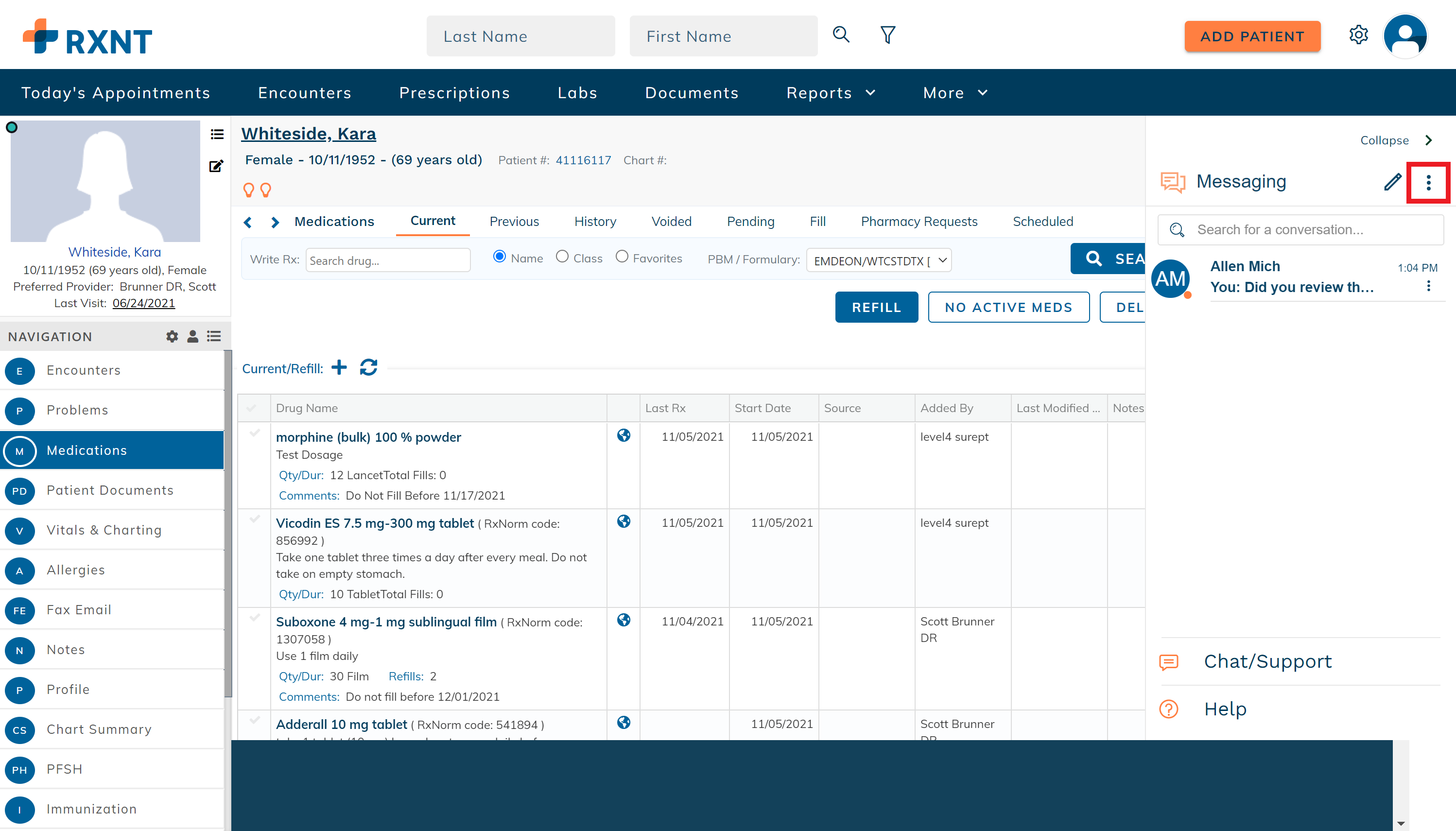 Choose the functionality of the Enter key and set your time zone for messages. Click Save to update your settings.
The time zone for your messages will not be set by default.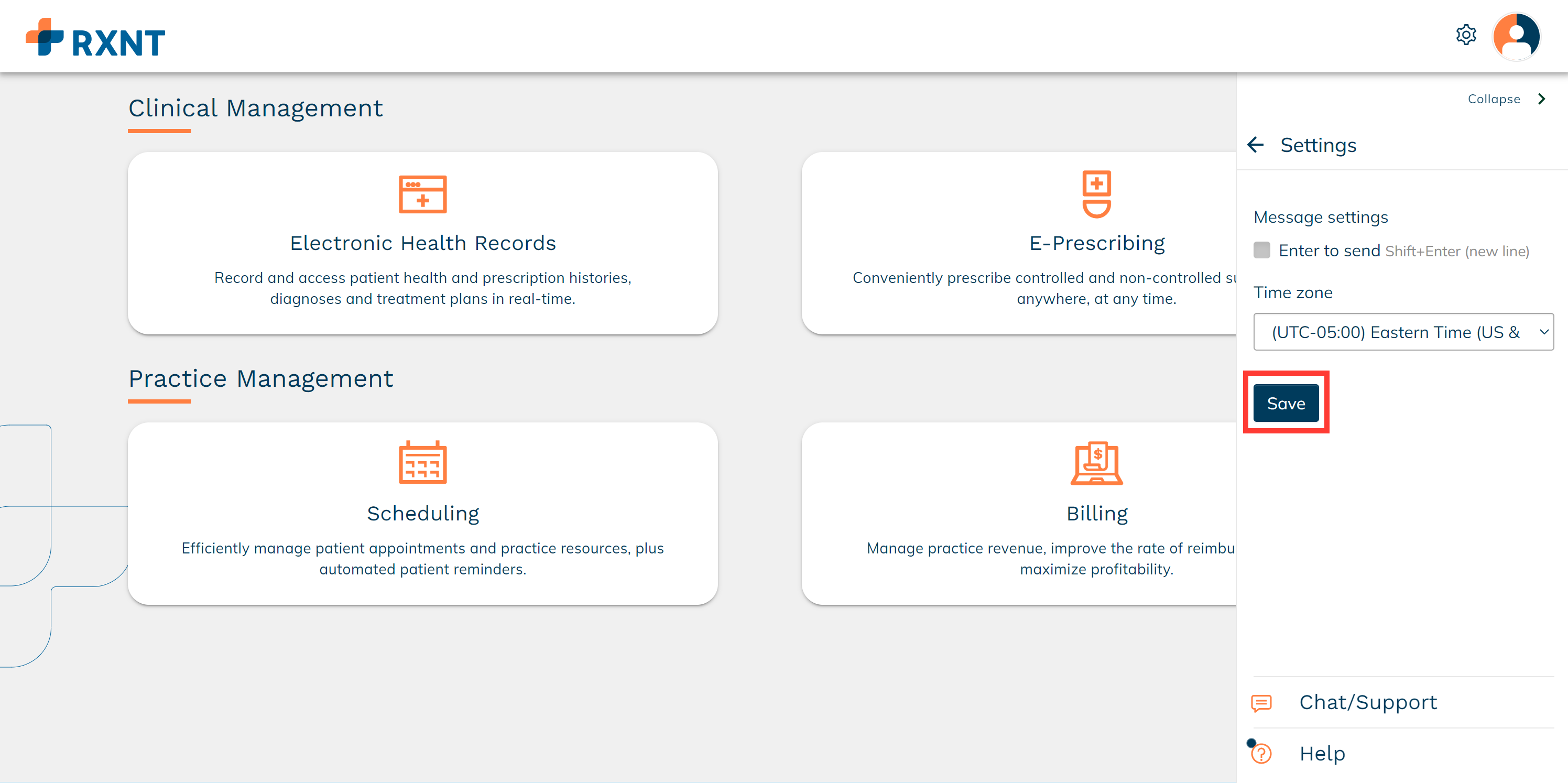 Click the three dots icon to the right of a message to see conversation settings.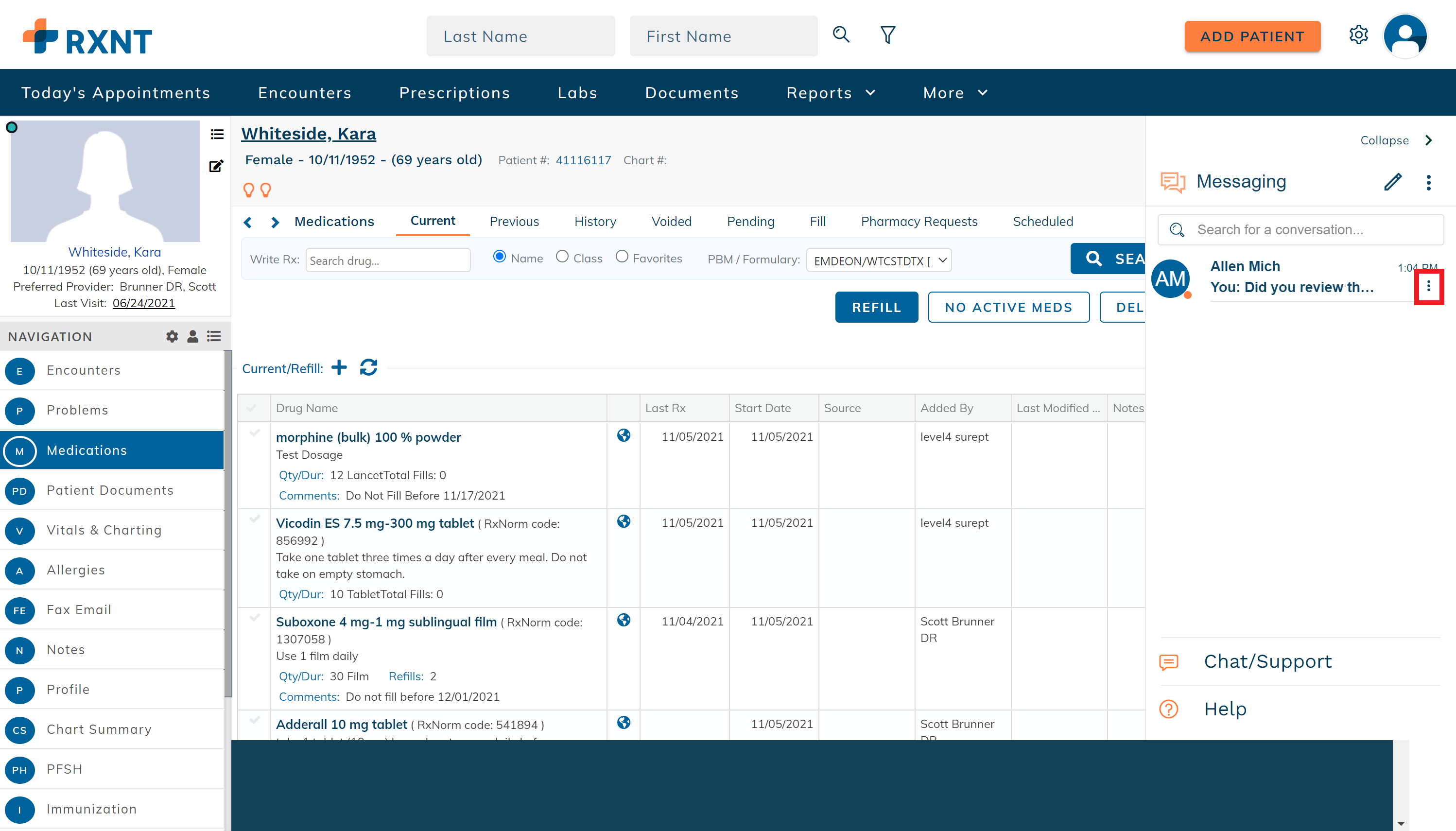 Choose Mark unread to mark the most recent response as unread.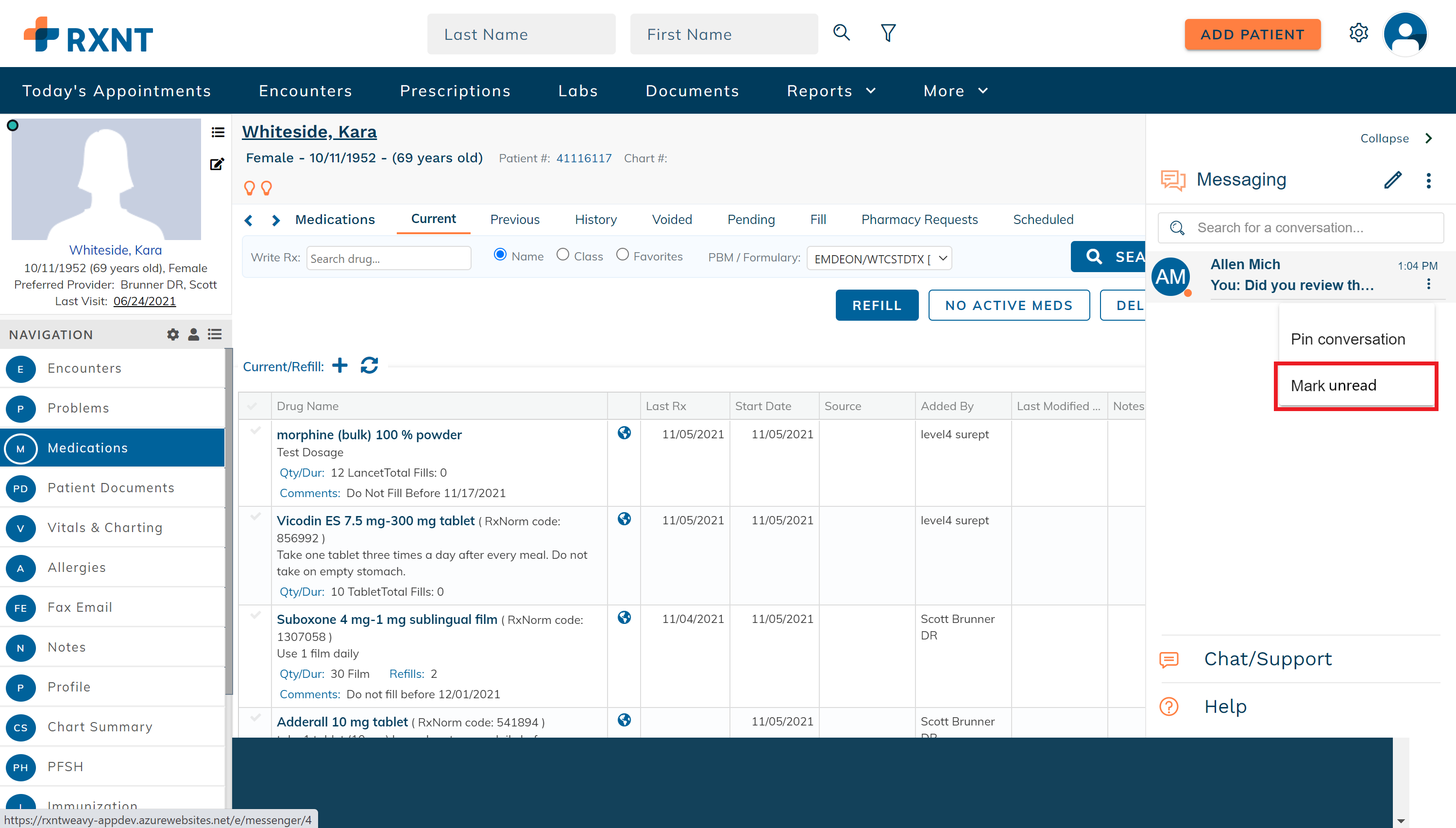 Choose Pin conversation to keep this message thread at the top of your list.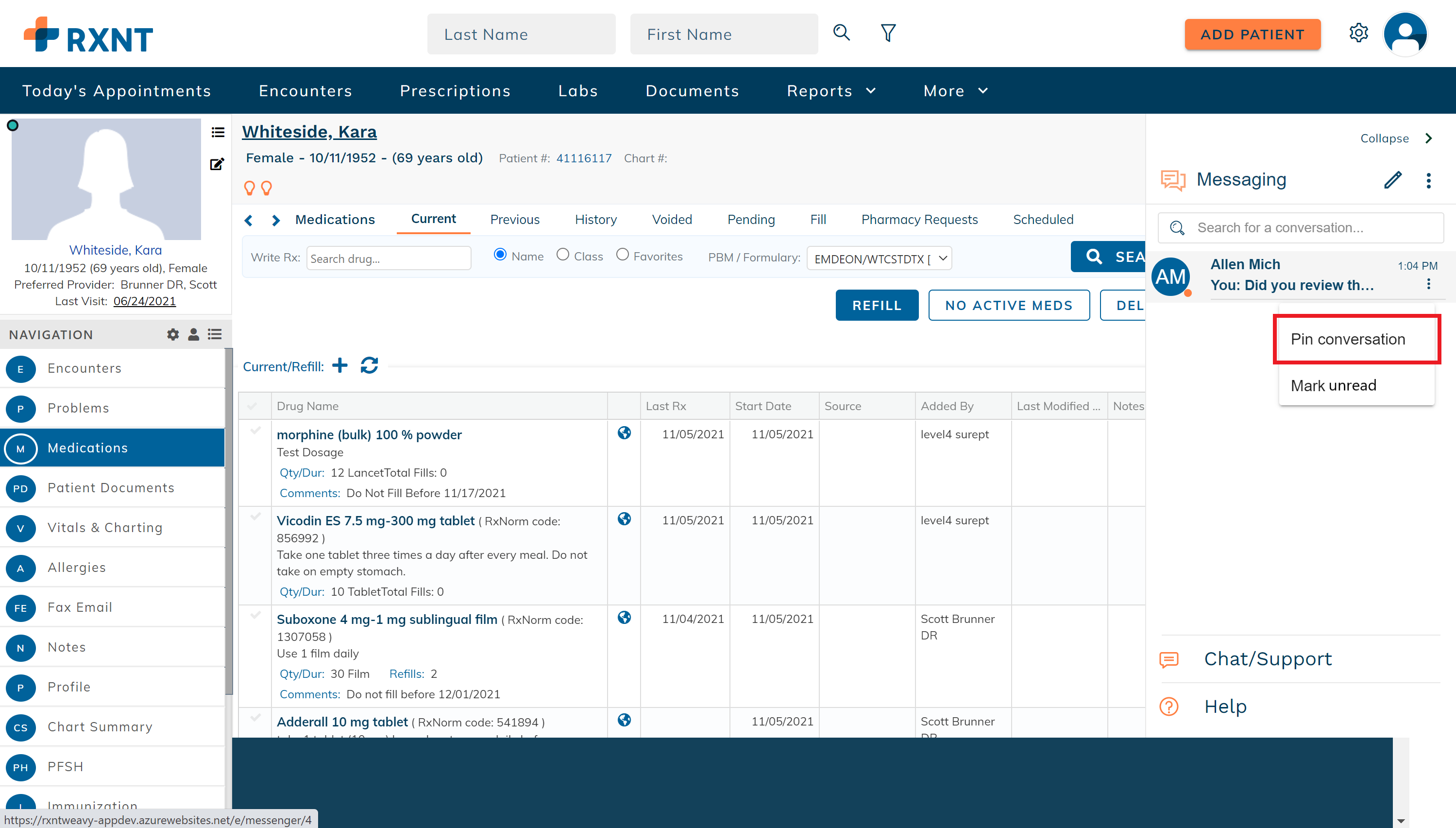 Frequently asked questions
Who can send me a message?
All providers and staff members, from any location in your company, can send you a message. If your practice is using a corporate billing office through RXNT, corporate billing staff can also send you a message.
Who can see my messages?
Only you can see your messages. Staff members, other providers, and corporate billing staff can't see any messages that aren't sent to them. If you're part of a group conversation, all members of the group can see the full conversation.
What if I need to see my old messages?
Your practice still has full access to our legacy messaging module so that you can view all past messages that you've sent and received. Once our team has completed all phases of the new messaging module, RXNT will begin phasing out legacy messaging.