Prescription Status
When first logging into the E-Prescribing/ EHR you land on what we call the Prescriber Dashboard. The first tab begins with Recent, and this list identifies as the 75 most recent prescriptions sent from your practice.
You have access to print a prescription below. Select one or more checkboxes and click the blue tab, PRINT SELECTED. The white tab provides additional PRINT OPTIONS.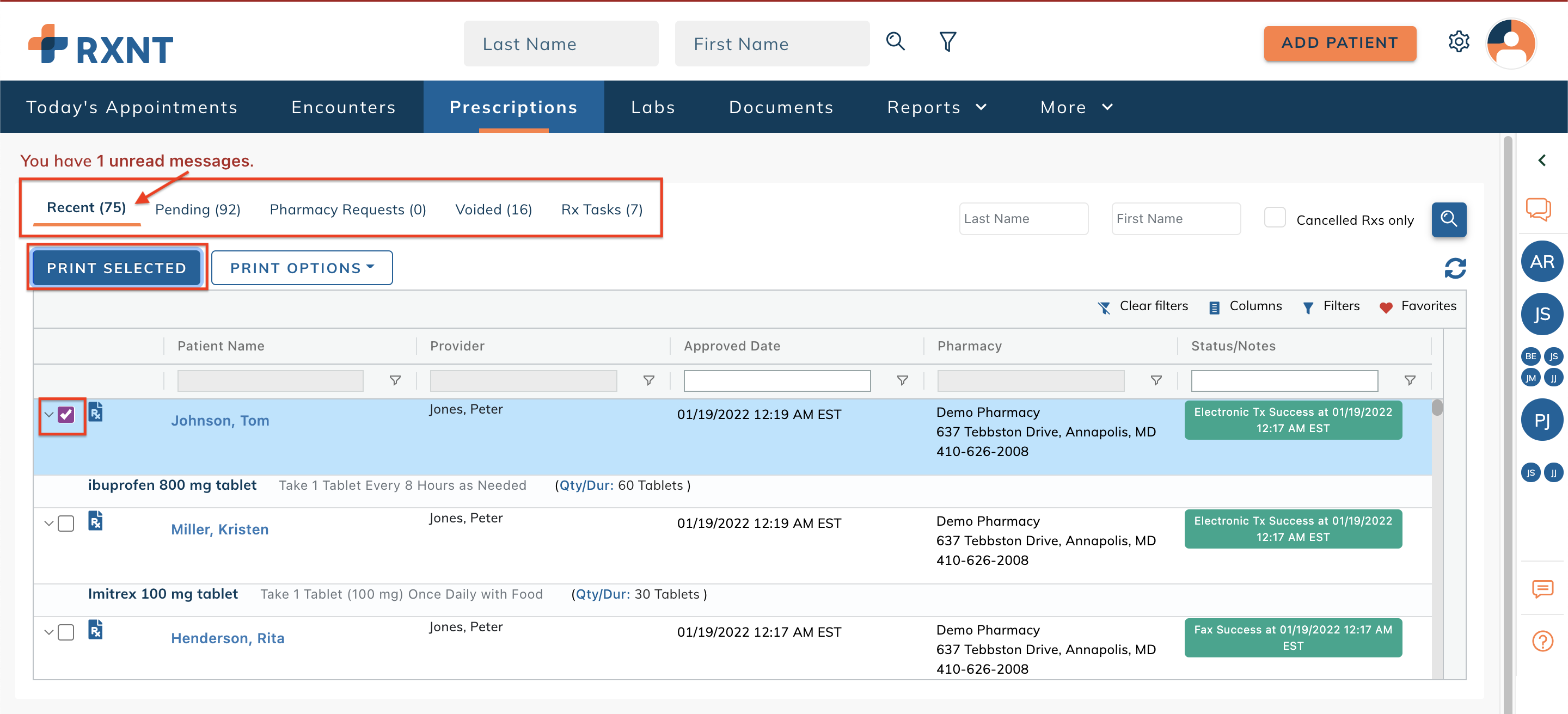 Clicking the Rx icon brings you to another window called the Prescription Preview page.
Mid-Level Staff can also send non-controlled prescriptions to the pharmacy on behalf of a provider, and can only be approved from the preview page, where the two-factor authentication is entered.
Pending prescriptions
The Pending lists are prescriptions that hape been set up but not yet sent to the pharmacy. These also may be prescriptions that a provider saved for later or a user set up on behalf of the provider and needs approval.
To send any pending prescriptions below, click the checkbox below the patient's name. The selection will highlight in blue, and select APPROVE. Another window will open to Approve the following Medications.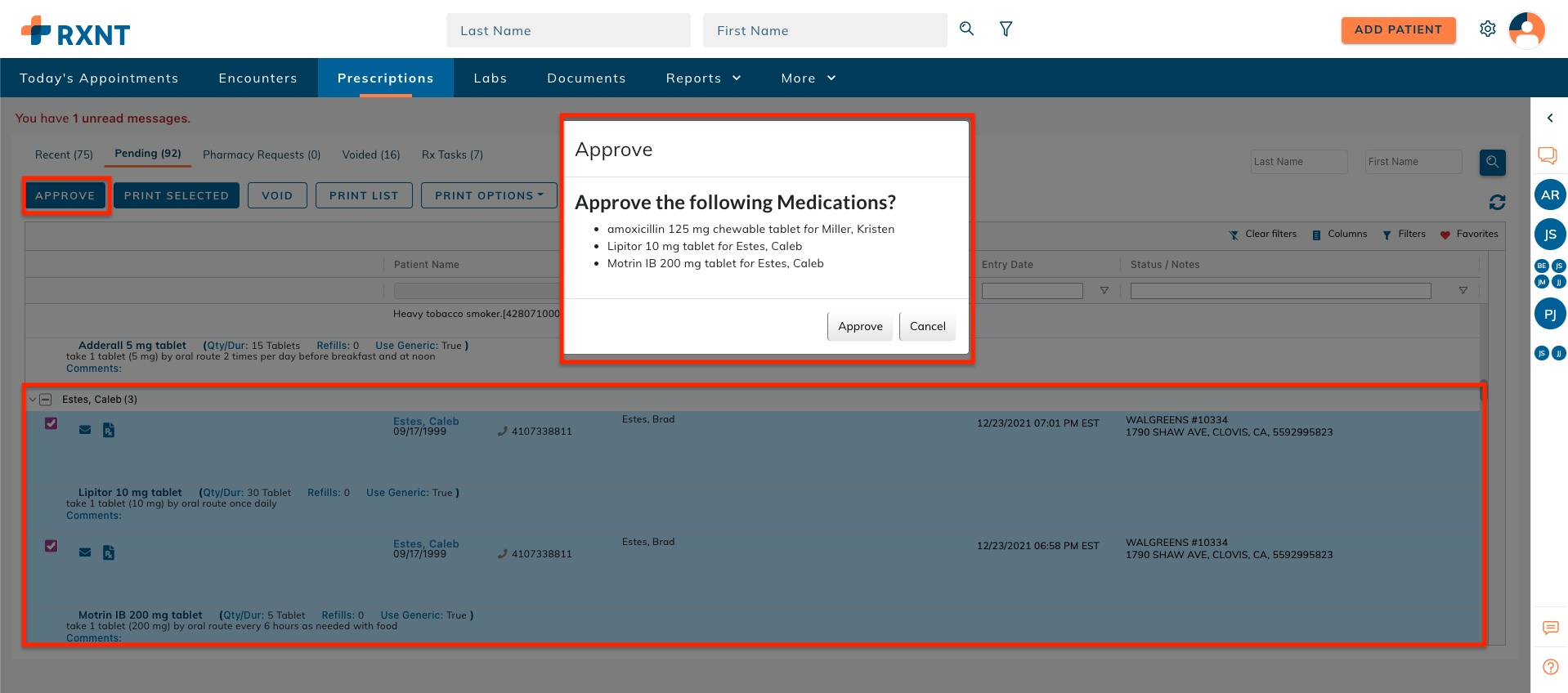 To VOID any prescriptions that should not be transmitted, select the checkboxes to the right, click VOID to discard the medication, and remove it from the pending list. You will need to provide a reason for the Void/Cancel prescription.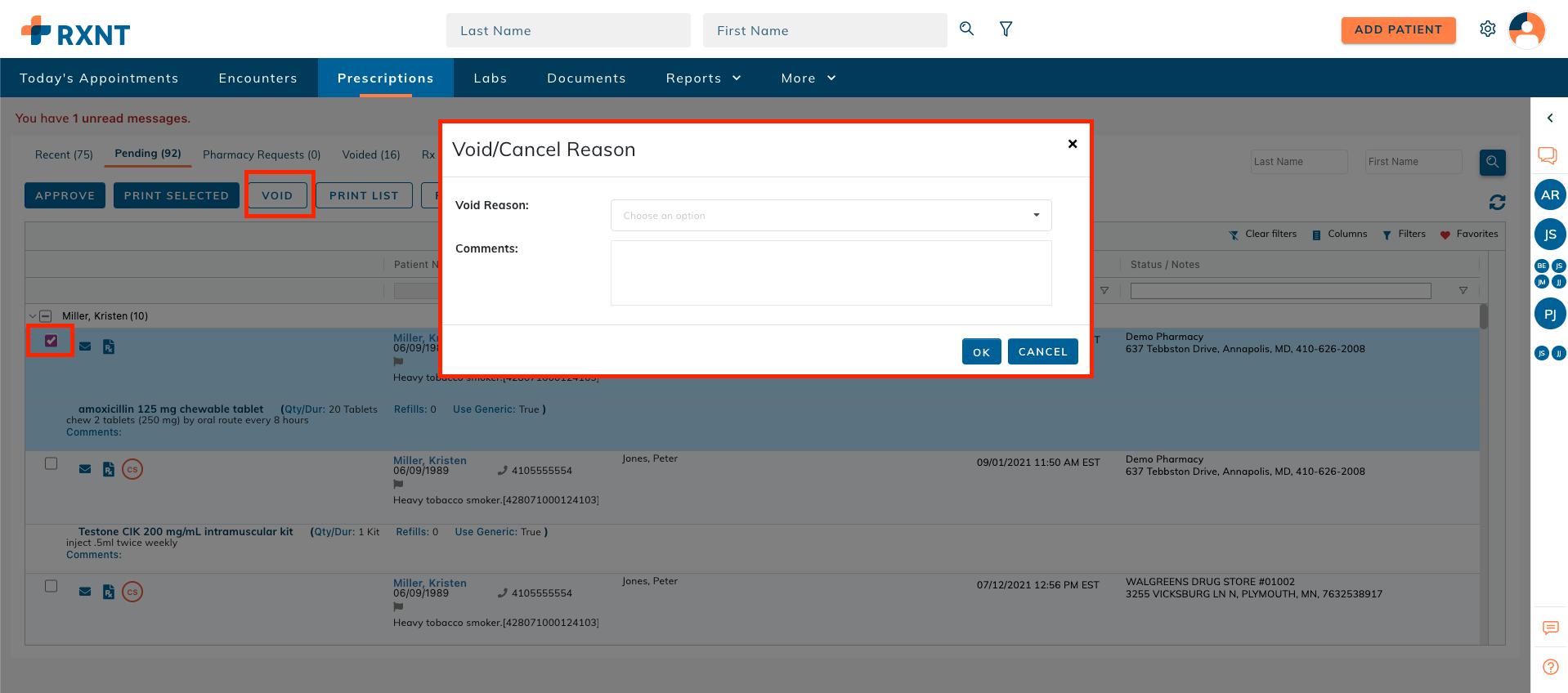 The white PRINT LIST tab will print a list of pending prescriptions for the patient selected.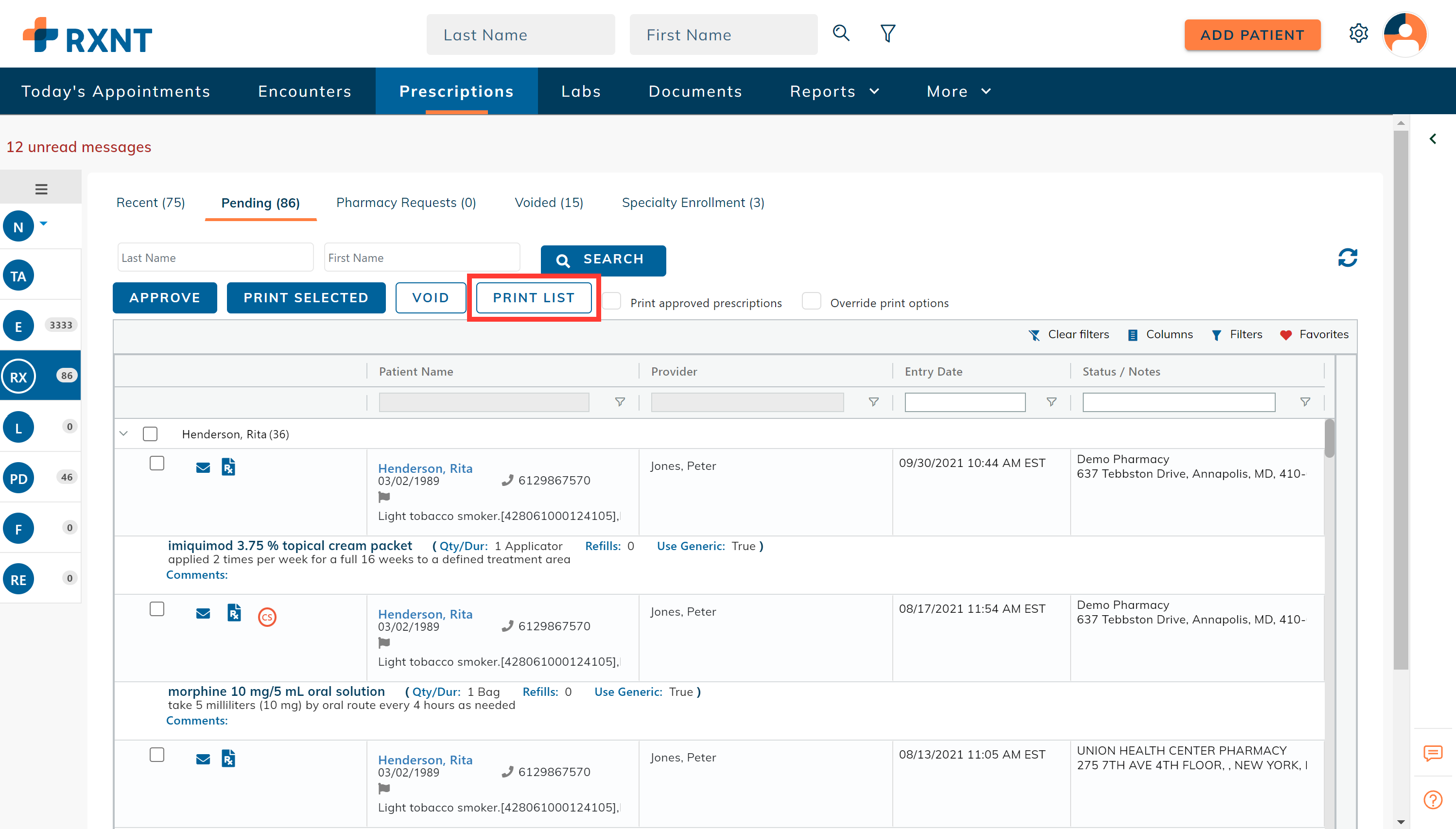 Click the Rx icon to view the full preview of any prescription in the list. From the preview page, you can edit the prescription and approve controlled substance prescriptions.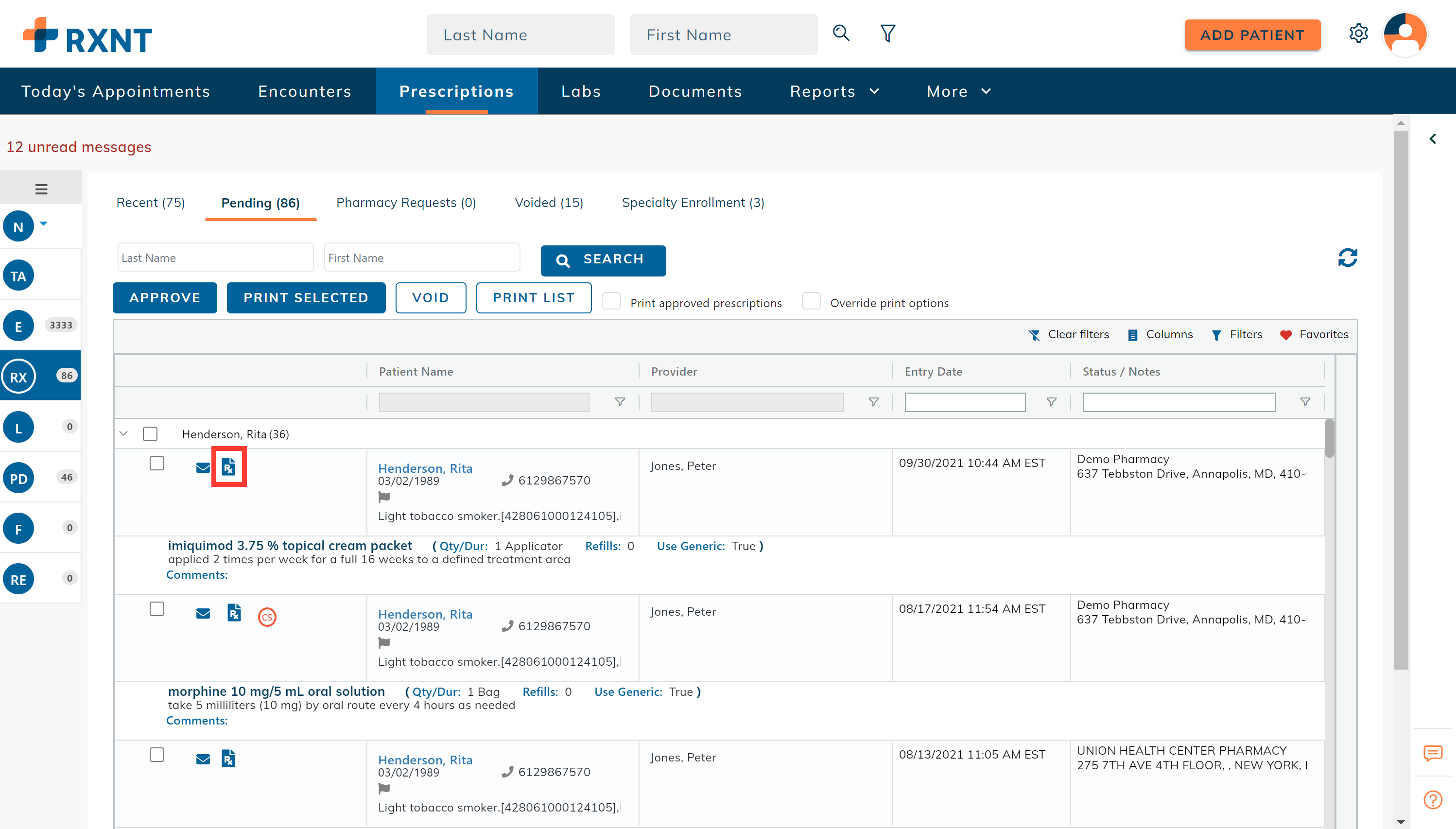 Pharmacy requests
The Pharmacy Requests include refills and change requests from the pharmacy. Click here to learn more about pharmacy requests within this tab.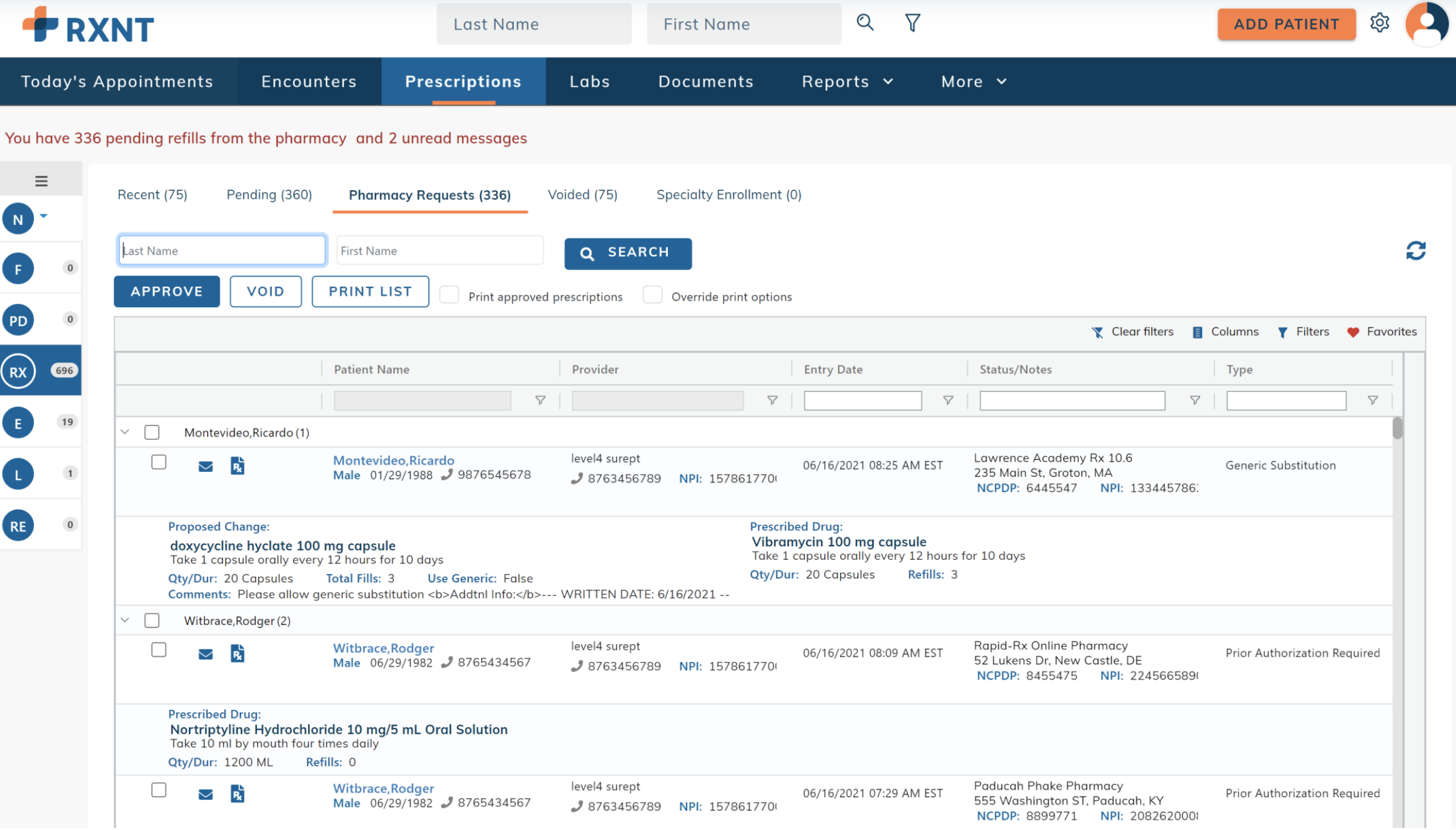 Voided
The Voided tab is prescriptions a user voided from the Pending and Pharmacy Requests tab. The Notes column provides the reason for the void/canceled medication.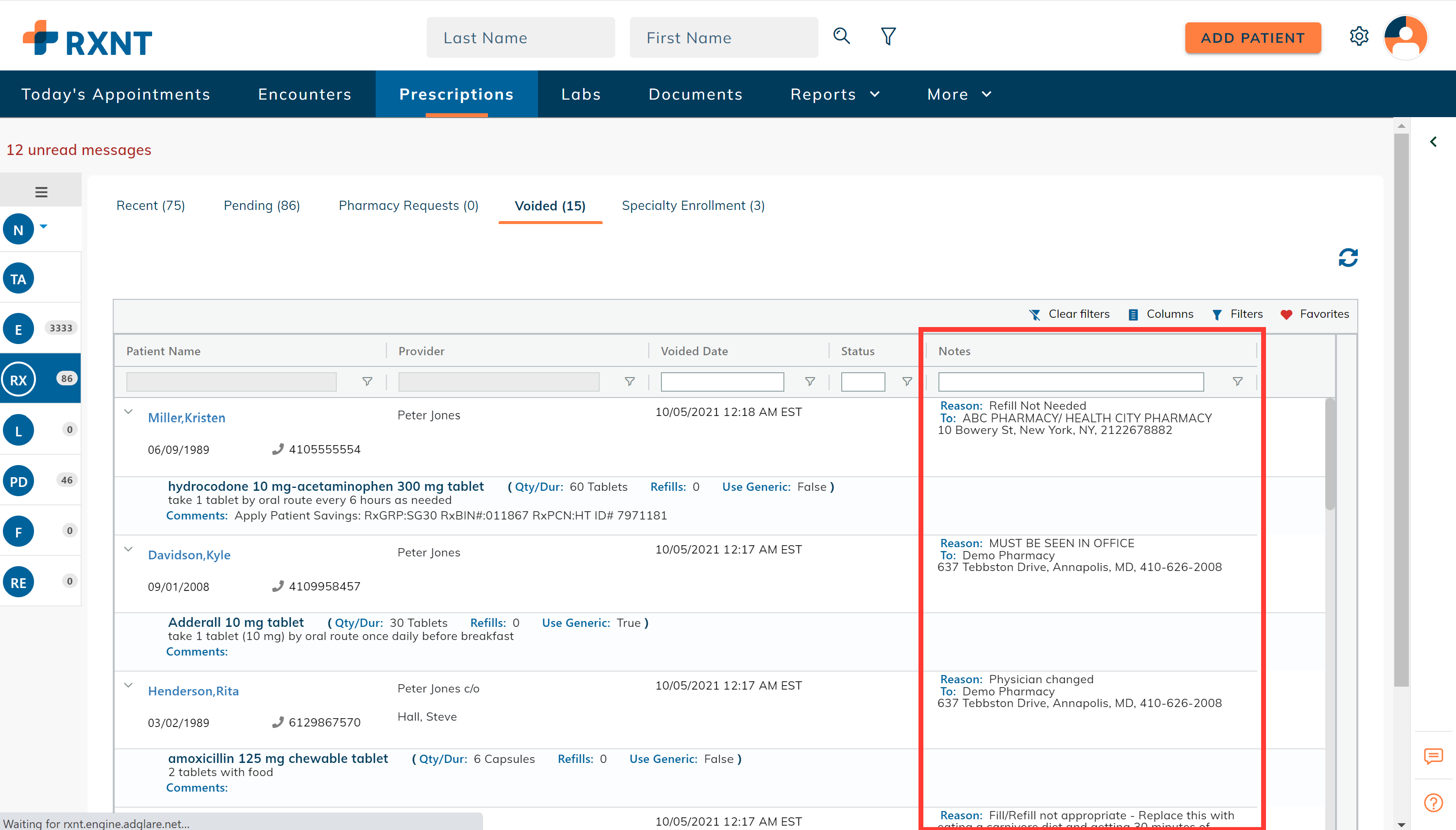 Rx tasks & EPA status
The Rx Tasks tab is where prescriptions are awaiting Prior Authorization. We will go over this functionality at a later lesson. However, any medications that did not require Prior Authorization will be sent directly to the pharmacy and appear in the Recent Tab on the prescriber dashboard as usual. Click here to learn more about Rx Tasks and EPA's.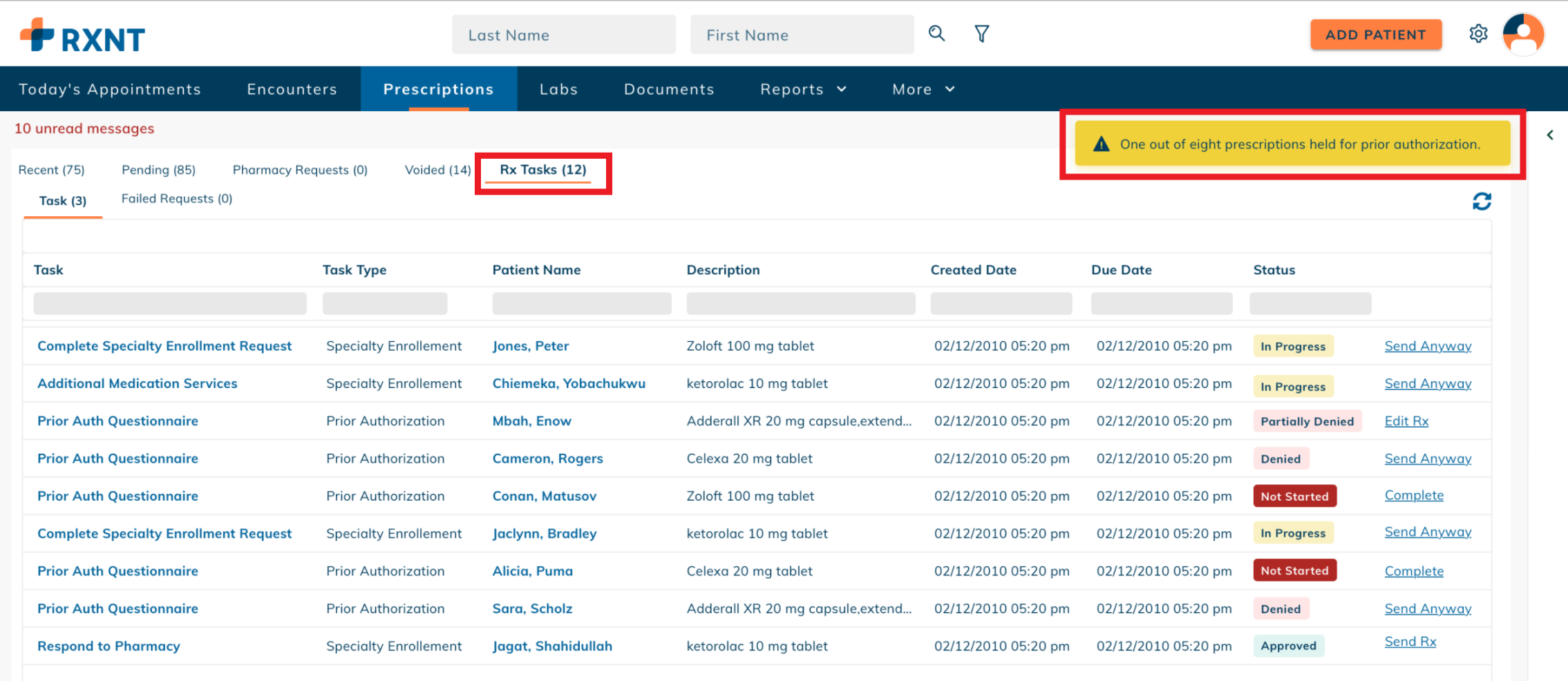 Frequently asked questions
Why do I see ads at the bottom of the screen?
RXNT includes banner ads at the bottom of the page to ensure that we keep costs low for both our company and your practice. The ads make it possible for us to keep fees small for our clients, making our pricing straightforward and affordable!