Patient dashboard
From the patient dashboard, click their name.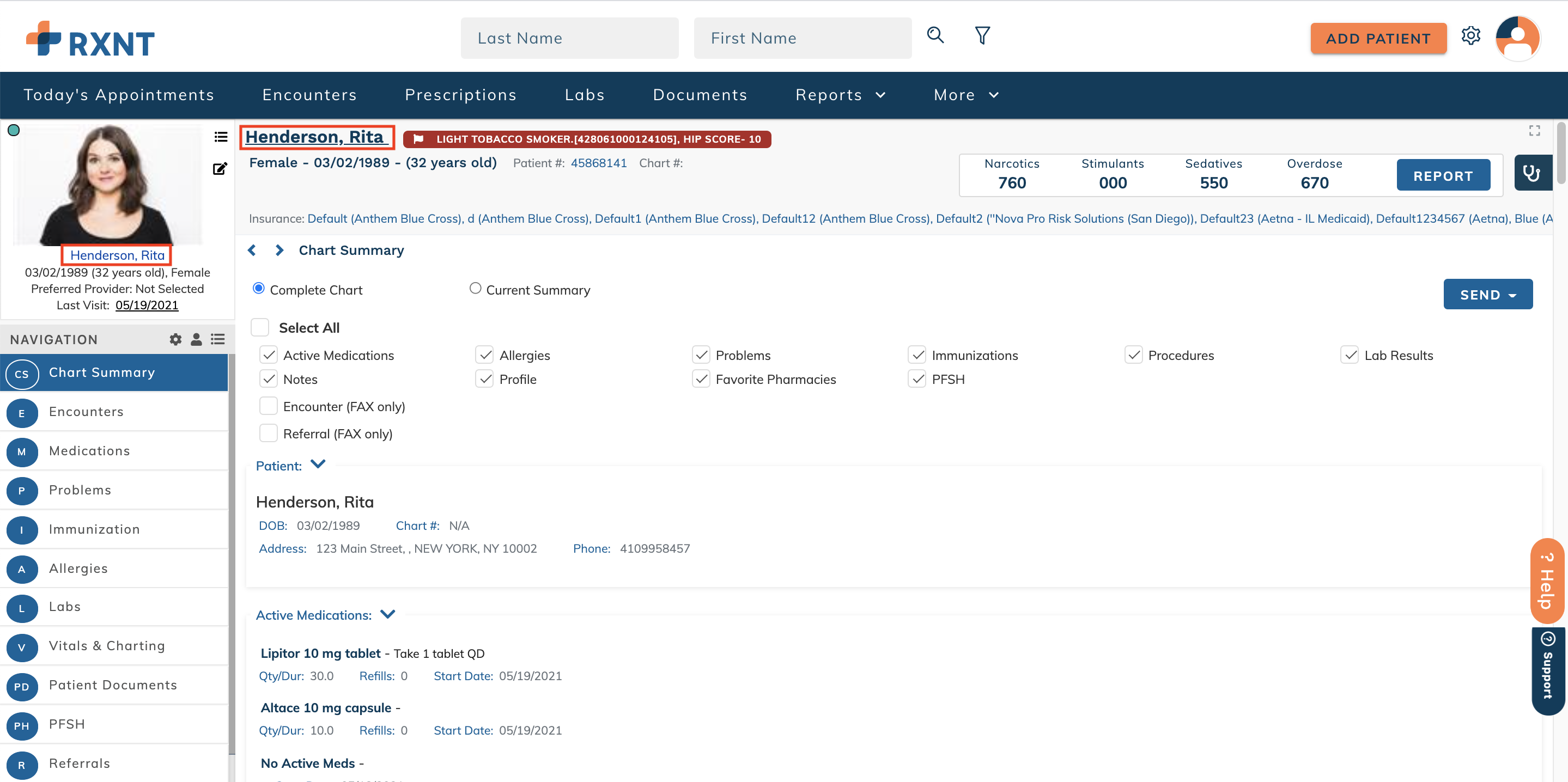 From the Patient Edit Screen, click Send Portal Registration.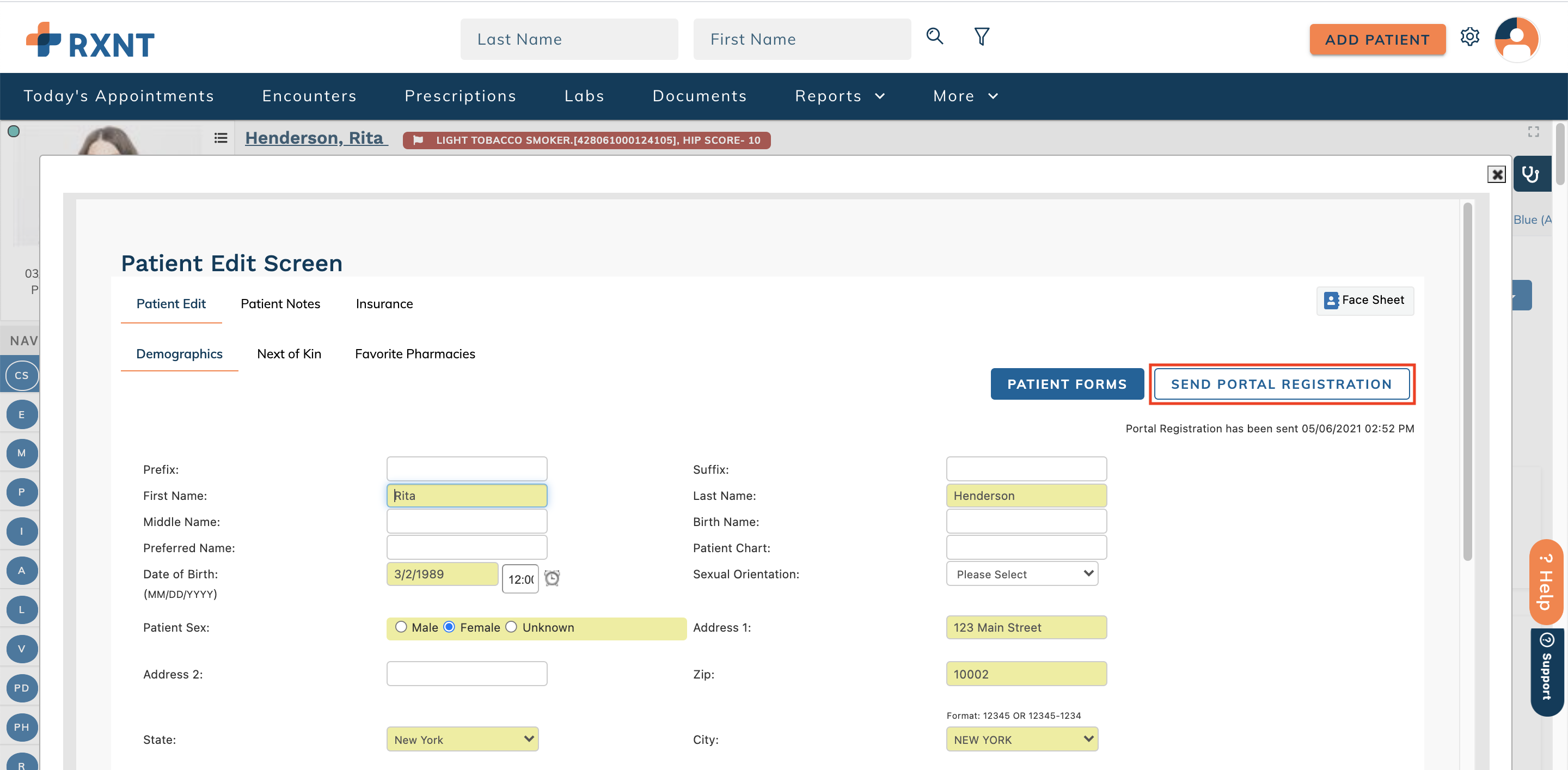 The details will be sent to the email address linked to the patient profile. The registration link is only valid for 24 hours. After that, please repeat the steps above to resend the link.
Scheduler
Click on the patient's name within the patient dashboard.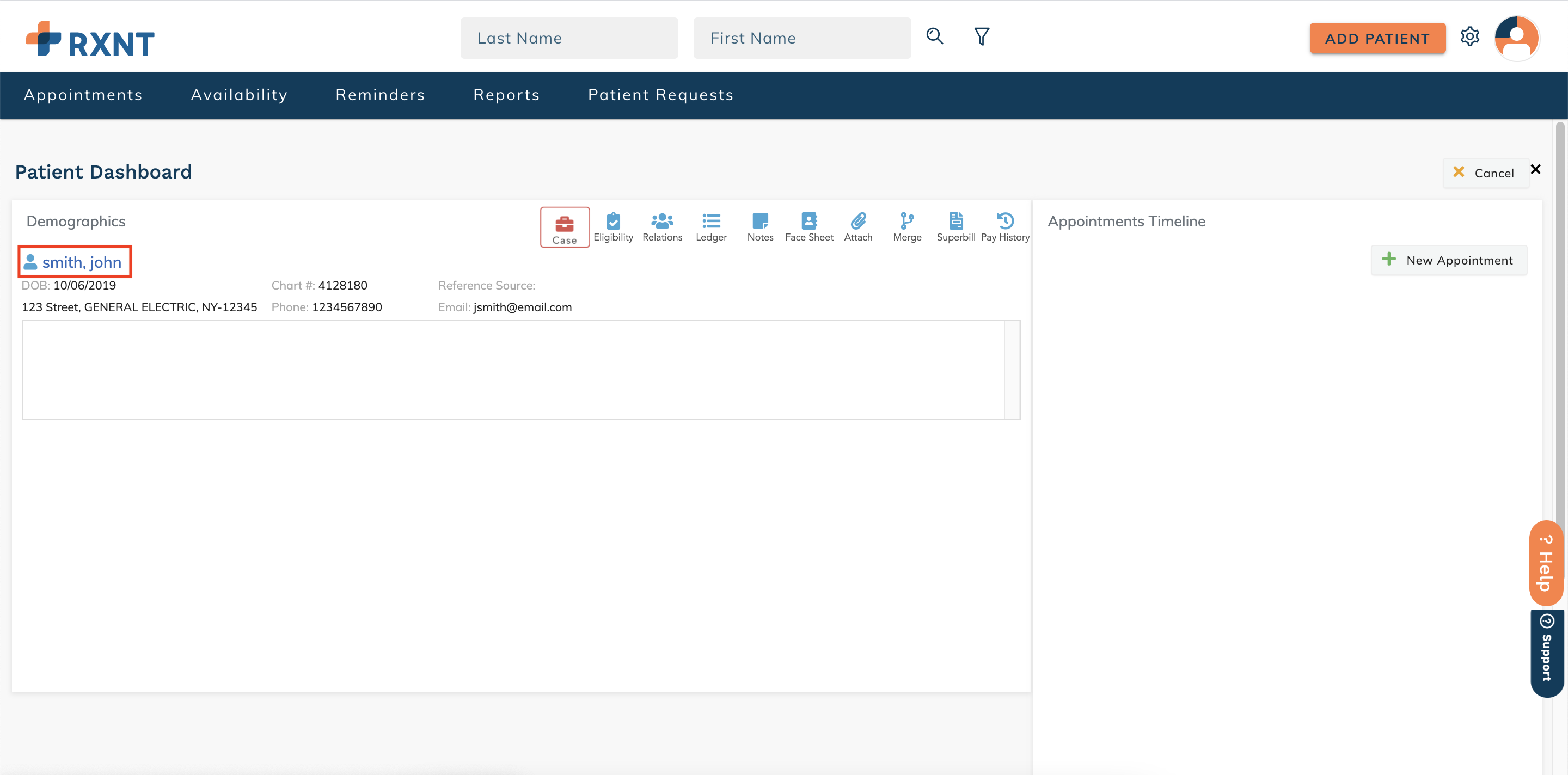 Click Send Portal Registration.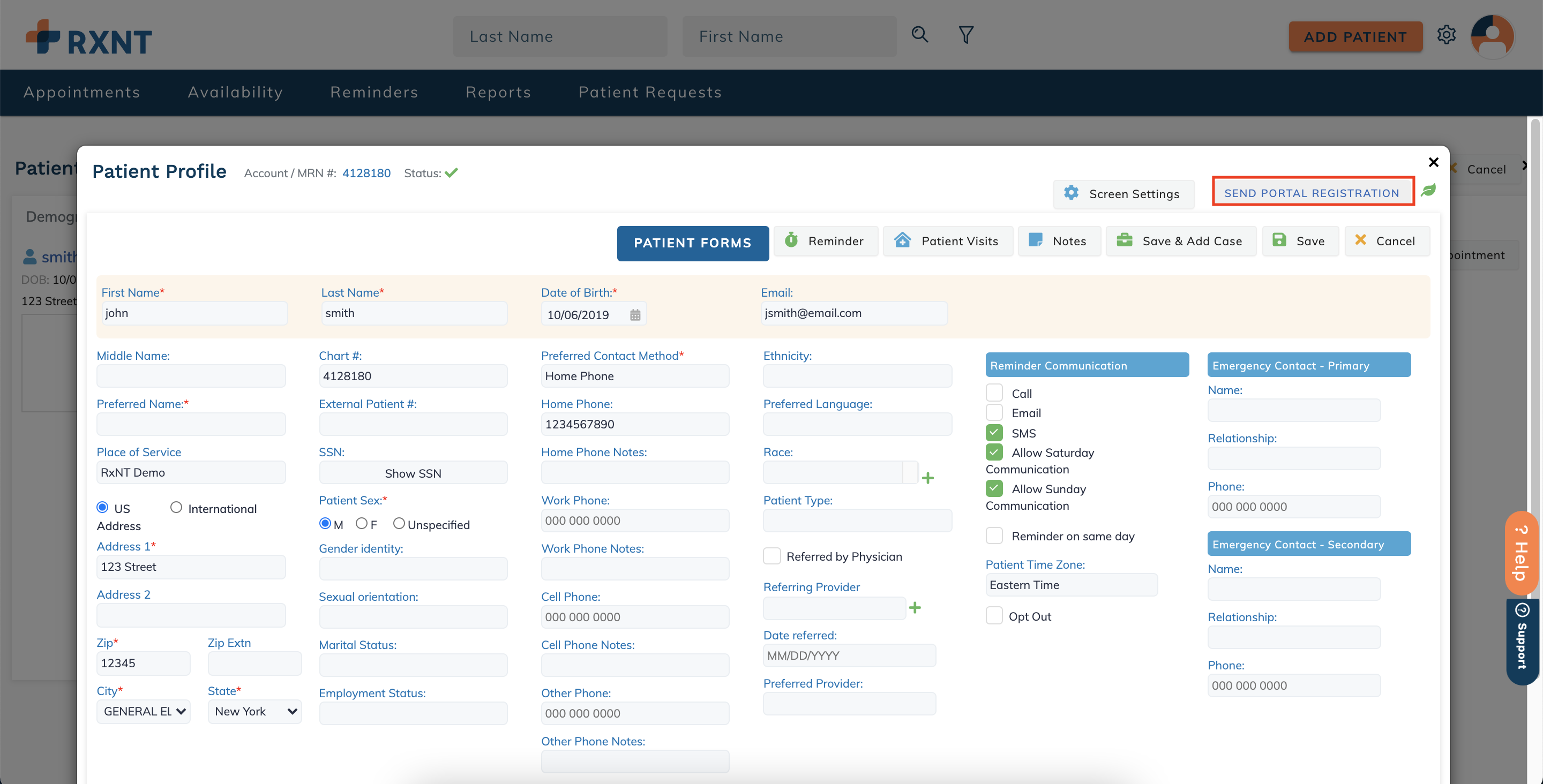 A confirmation message will display noting when the registration was sent to their email.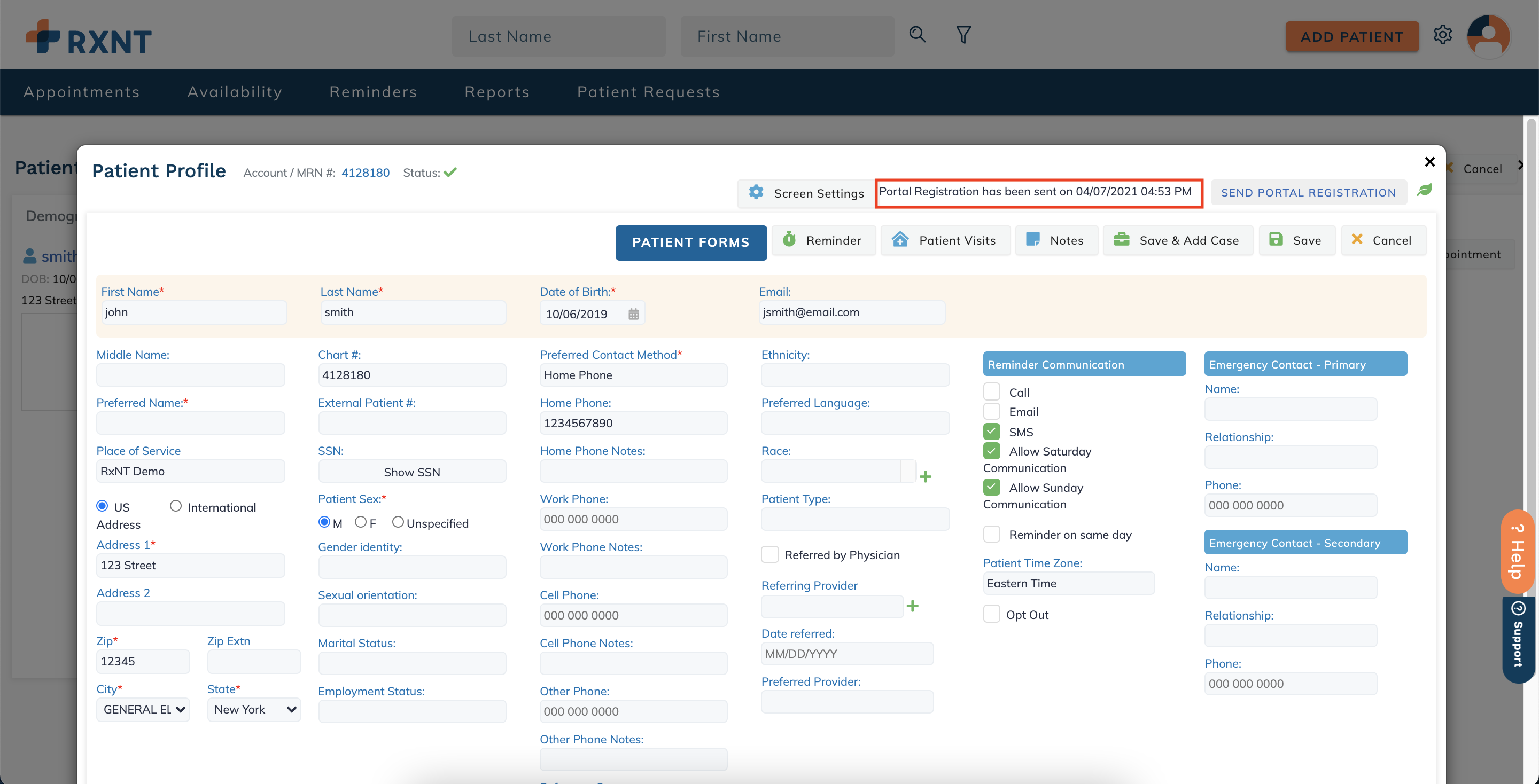 Another confirmation message will appear once the patient has set up their portal.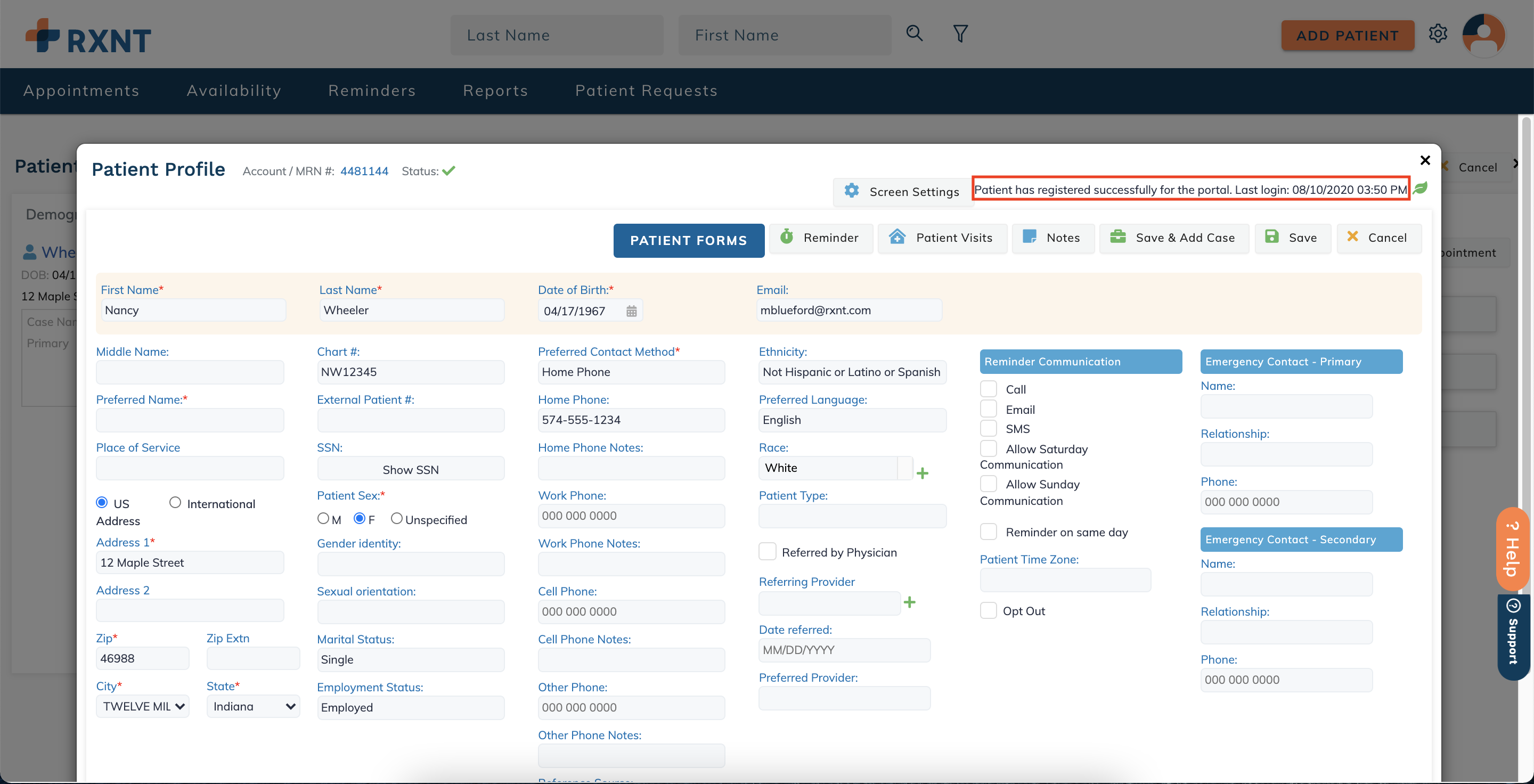 Patient portal pdf