Patient dashboard
Click Allergies from the patient dashboard. From this screen, you can view allergies that have been entered into RXNT. To add, click the + sign.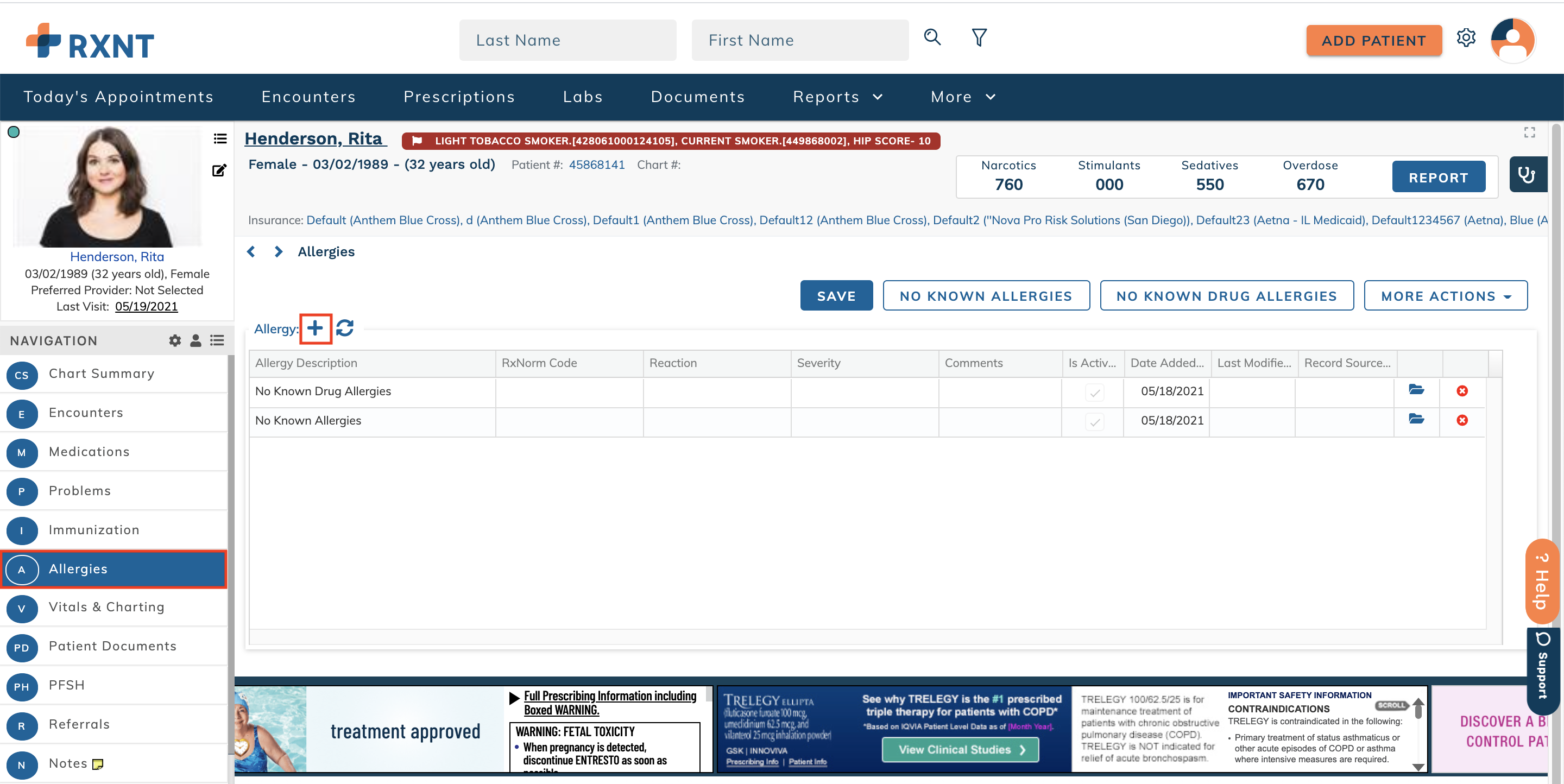 Search for the correct allergy. Spelling is important, if there are any typos it will not show up on the list.
Starting February 21st, 2023 The Allergies field 'Substance (Drug Class)' is receiving its own lookup separate from the 'Allergy Description' lookup.
Click on the correct allergy to add it to this patient profile.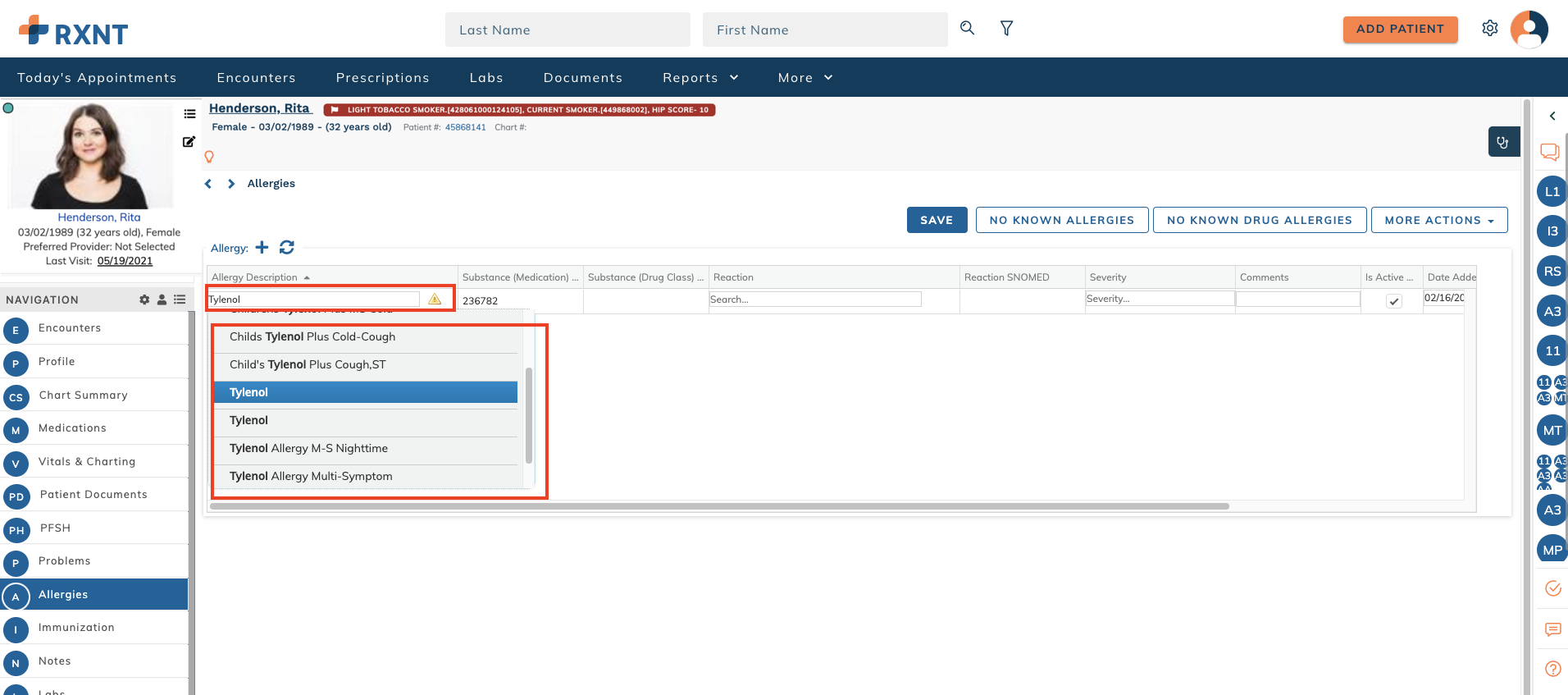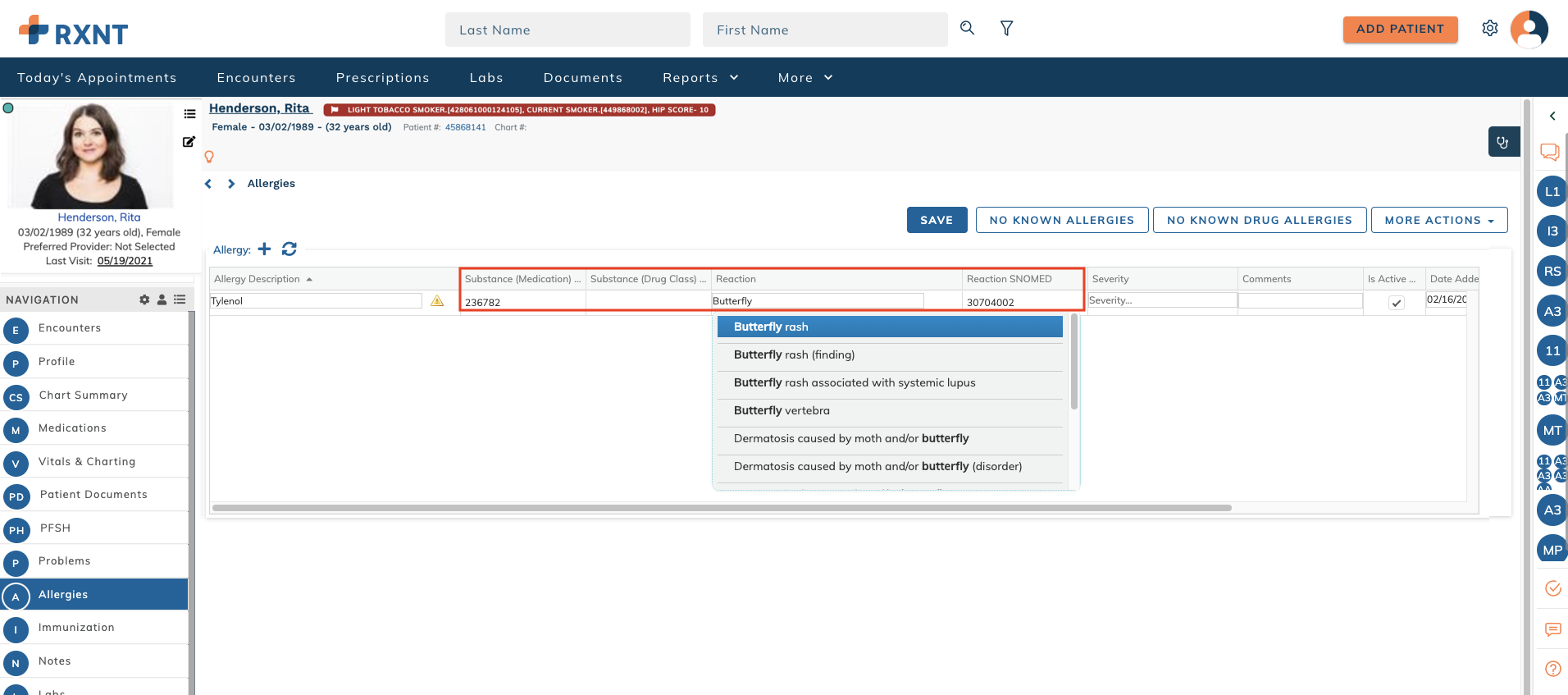 Click Save once all allergies are added.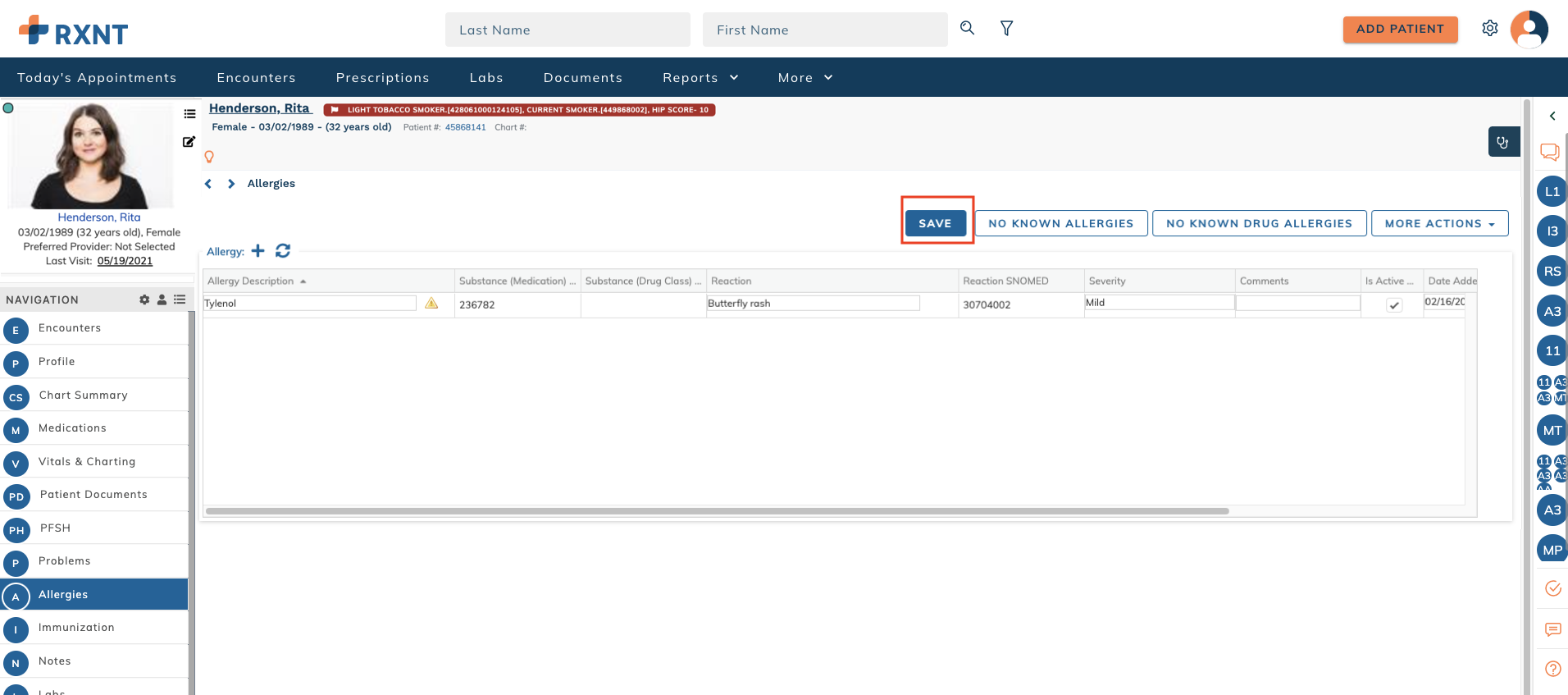 Still, need help? Contact us!
Have a great idea? Tell us about it!