The new and enhanced look allows you to access all menu items from one spot. Let's get you acquainted!
Homepage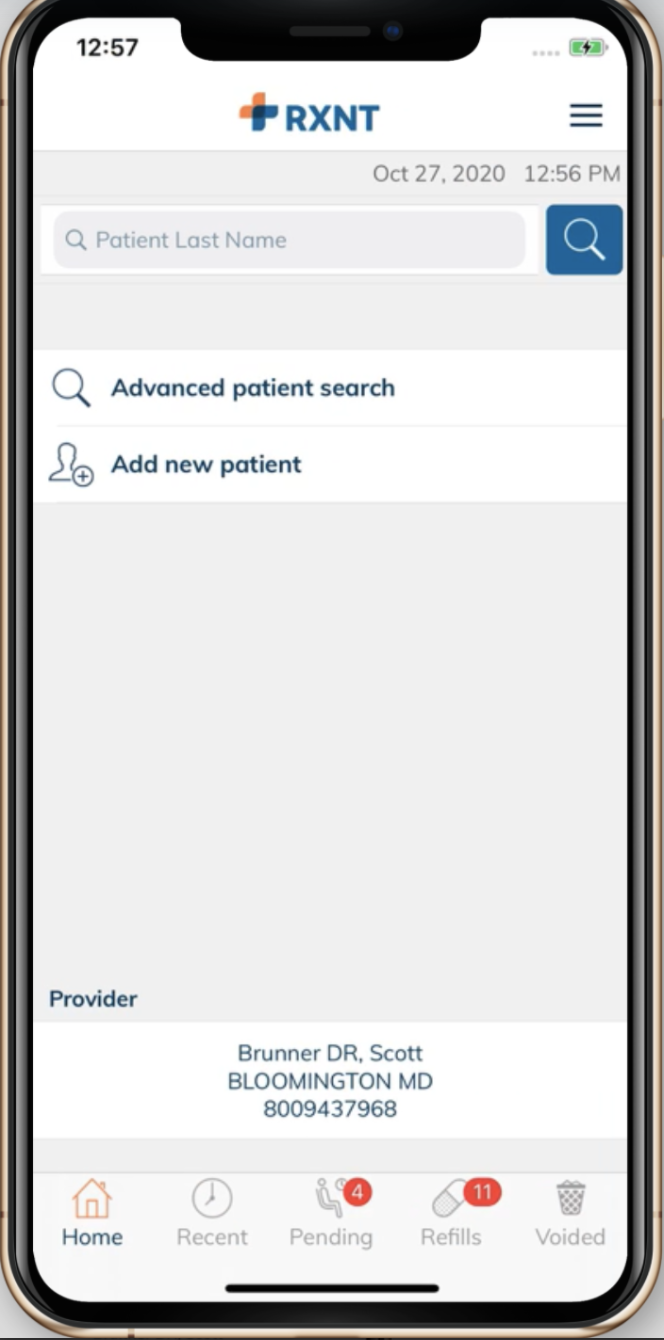 Menu
From the menu icon in the upper right-hand corner, you can navigate back to the home screen, access the pharmacy search, or look at analytic charts from anywhere in the app.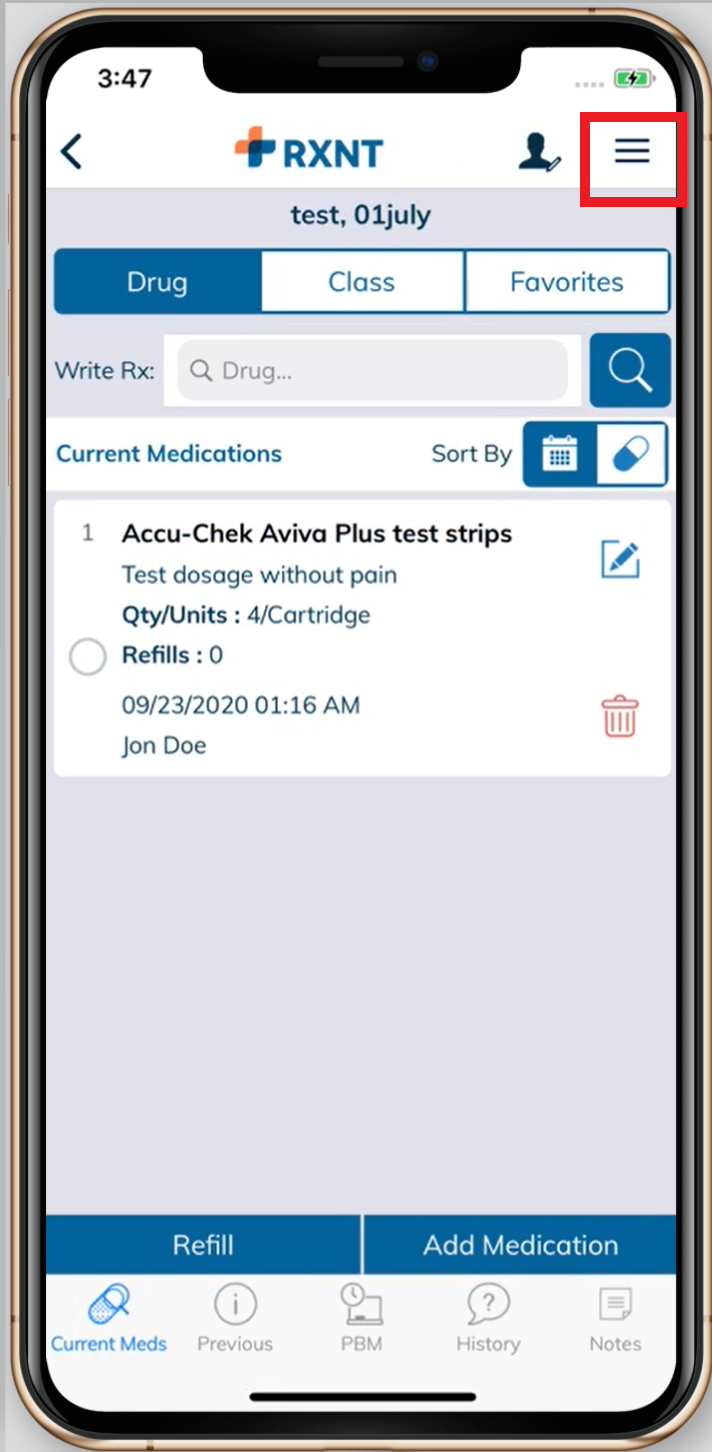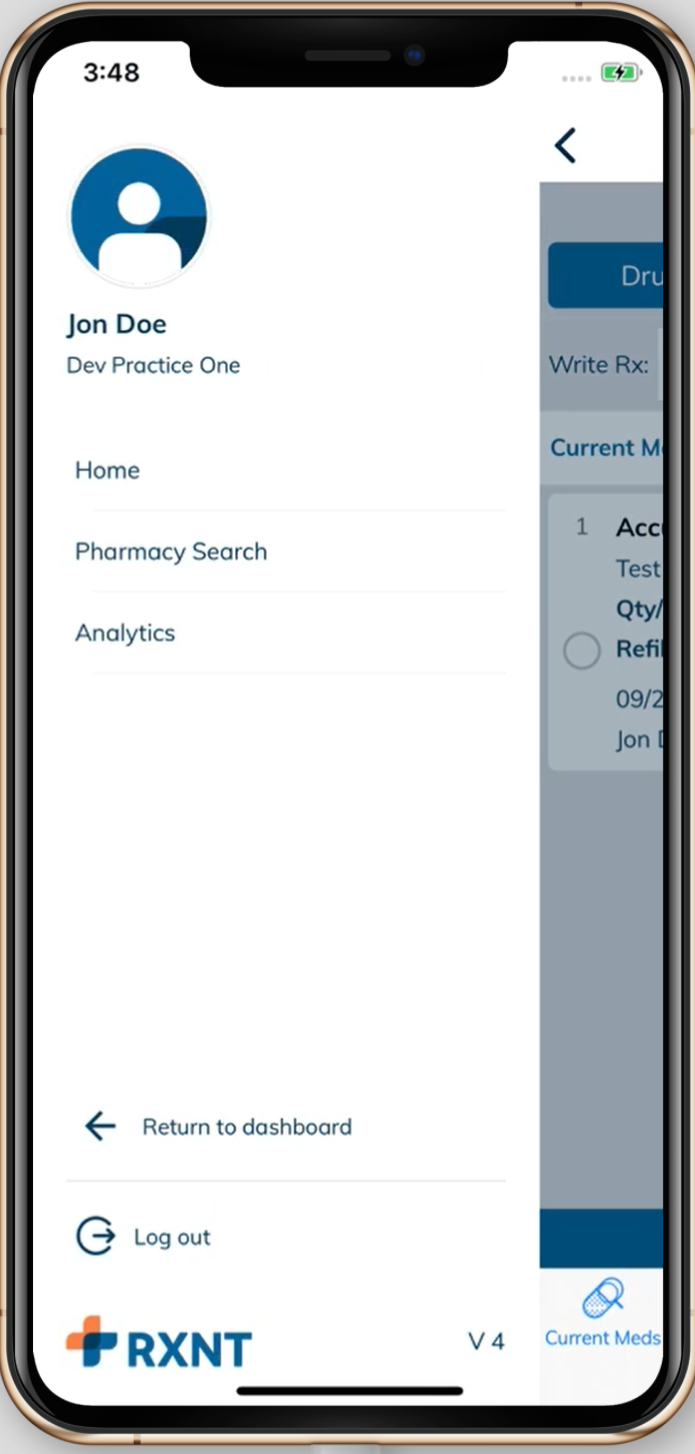 Return to Dashboard
Return to the dashboard to access a different product on the RXNT app at any point from the same menu icon.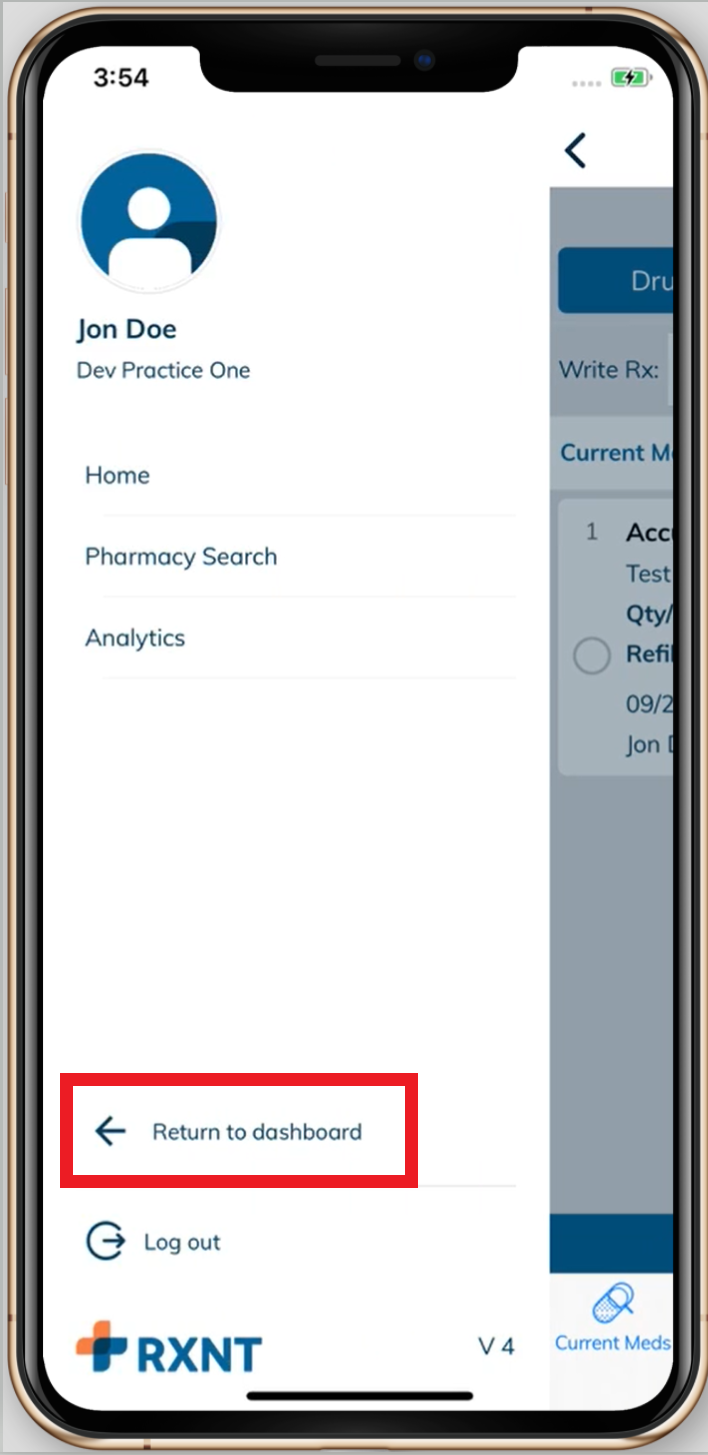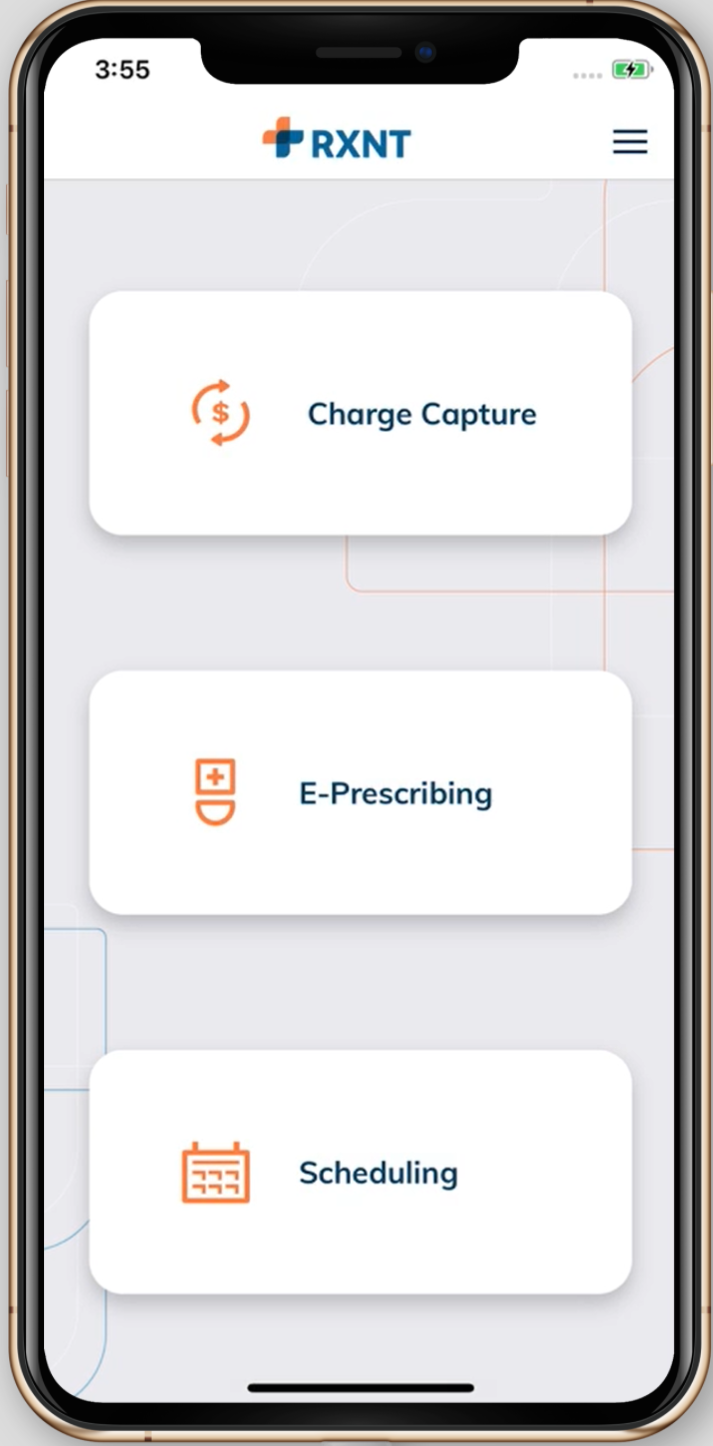 Edit Patient
You can still edit your patient's demographic details by clicking the icon at the top of the patient record.