Viewing today's appointments
Click Today's Appointments on the left side of the screen.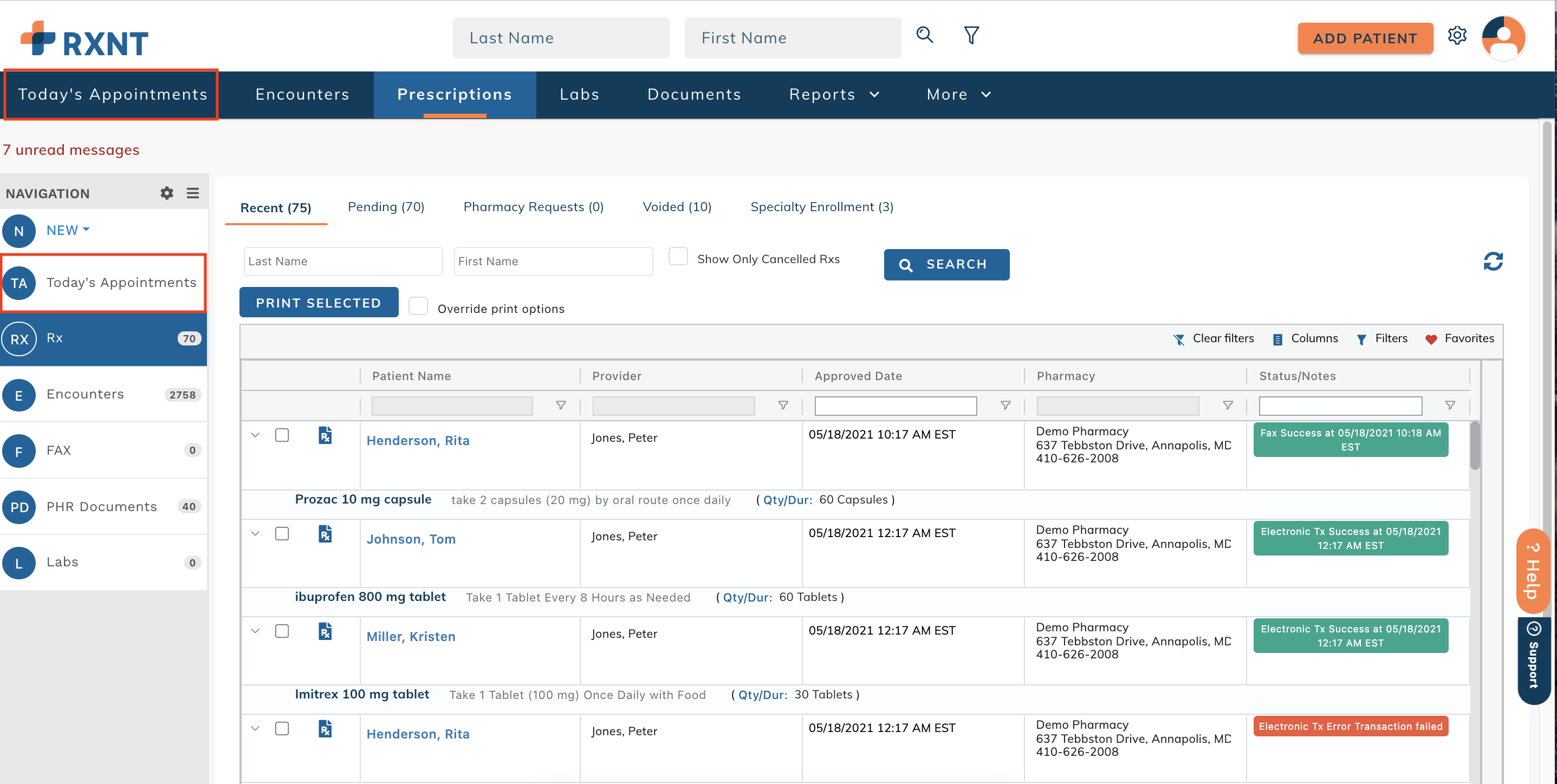 This will display all of the appointments scheduled for the day. From here, you can easily click on the patient's name to enter into their patient dashboard.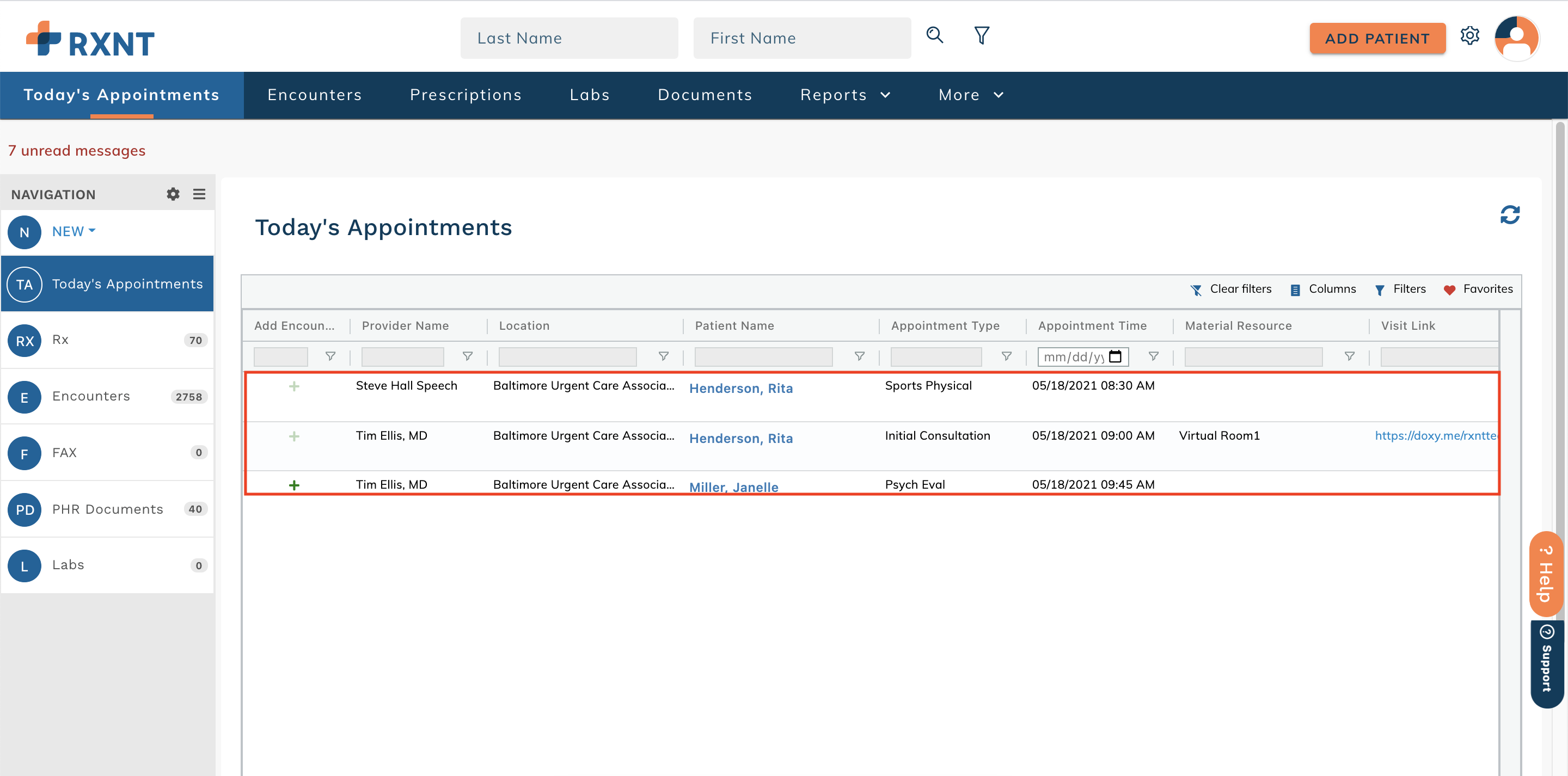 Editing today's appointments view
In order to add or remove certain columns from your Today's Appointments View, click columns.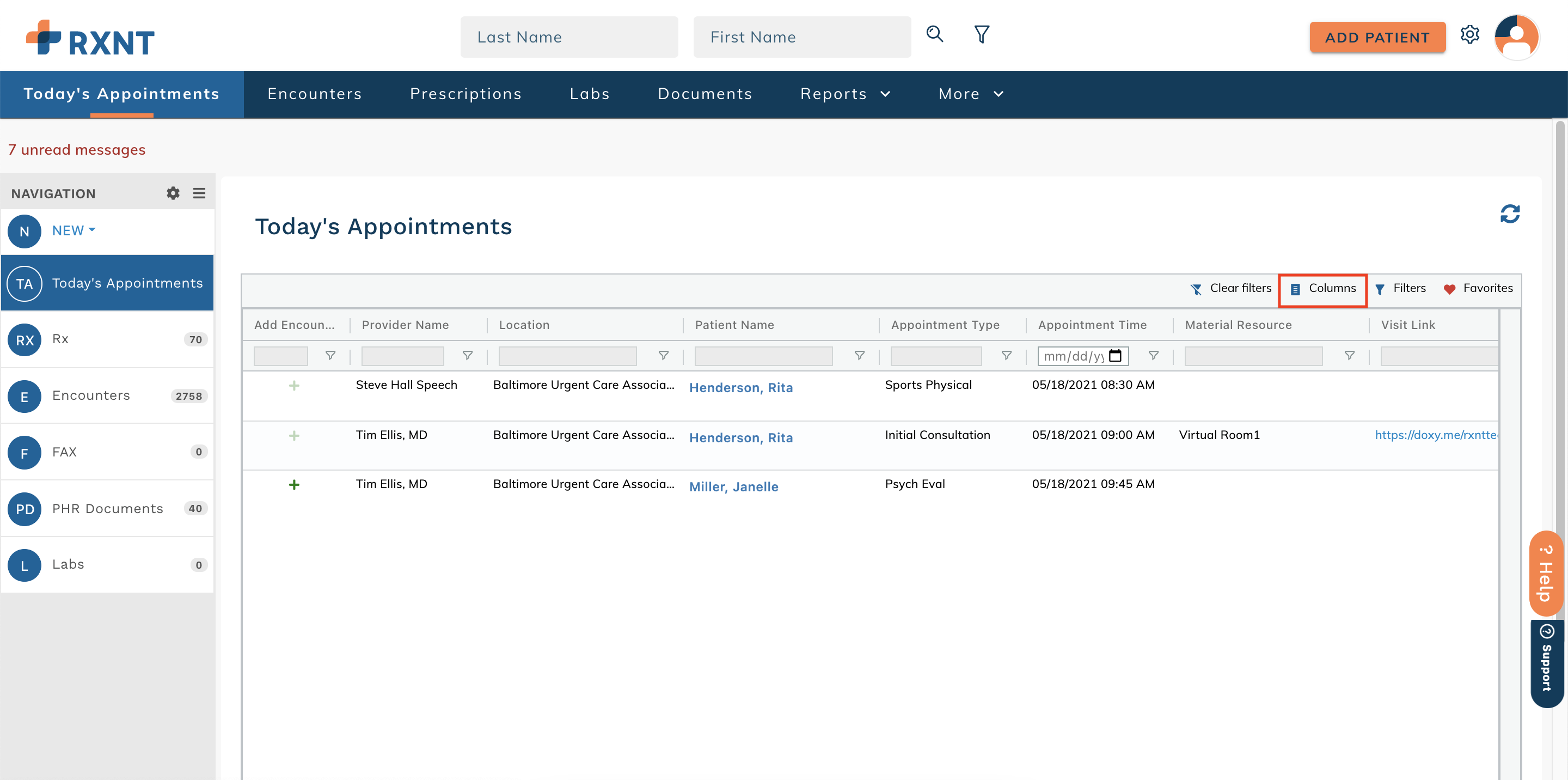 Use the grid buttons to reorder the displayed columns.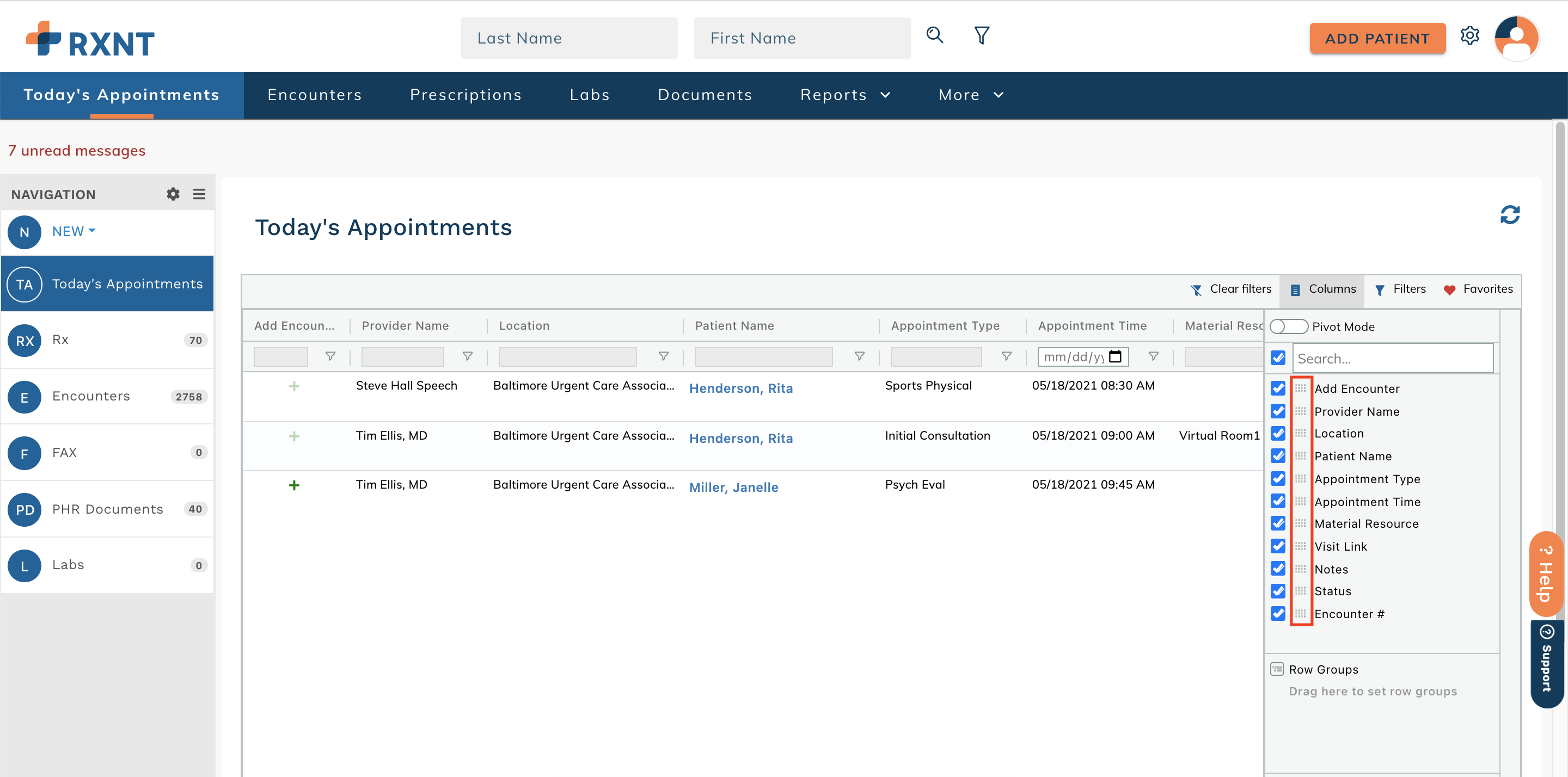 You can uncheck certain columns if you want to remove them from your view.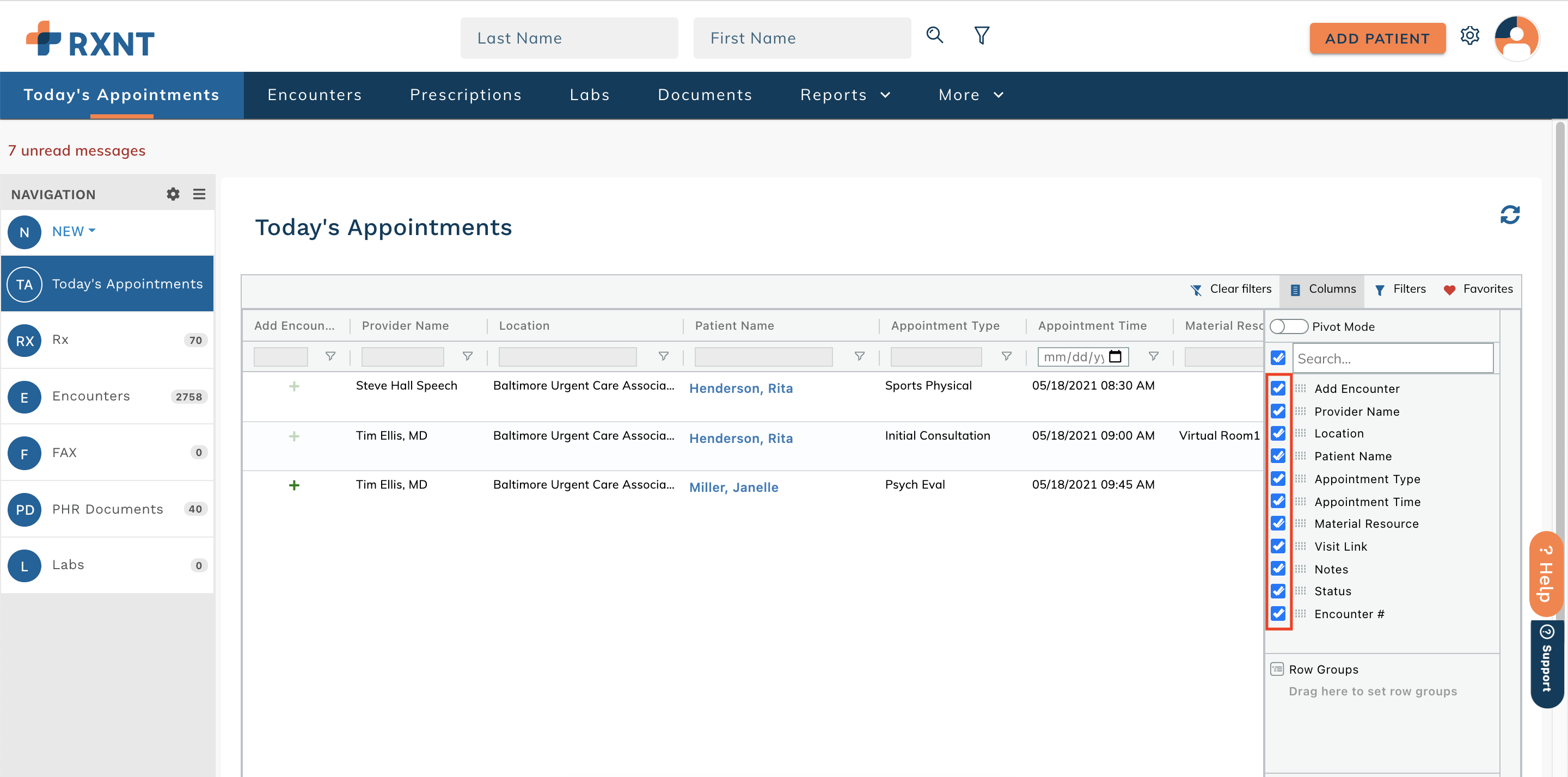 Encounters
If an encounter has already been started, click the encounter number to open it. To start a new encounter, click +.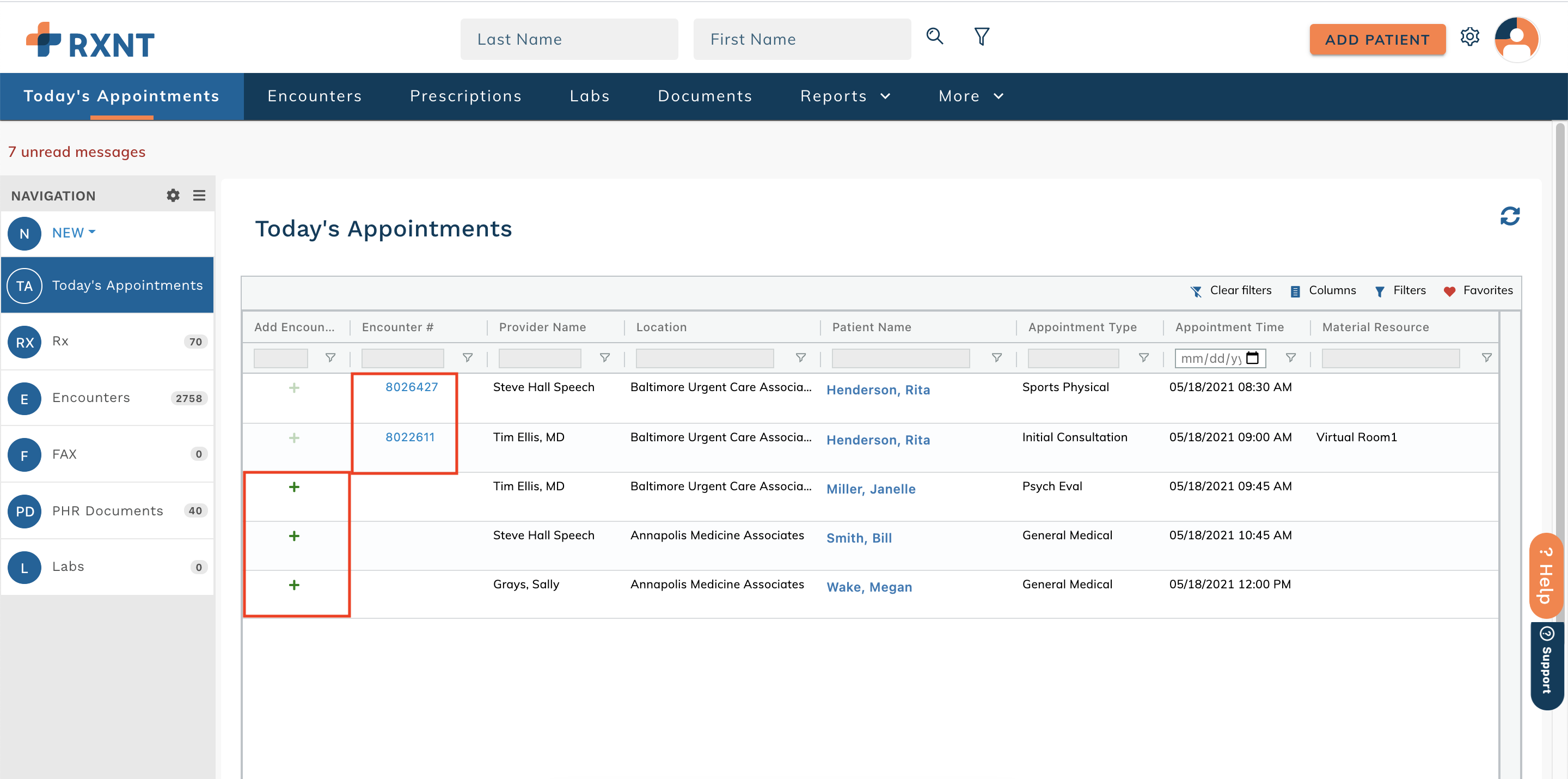 Setting filters
Click Filters to organize Today's Appointments by provider, location, appointment time, and other variables.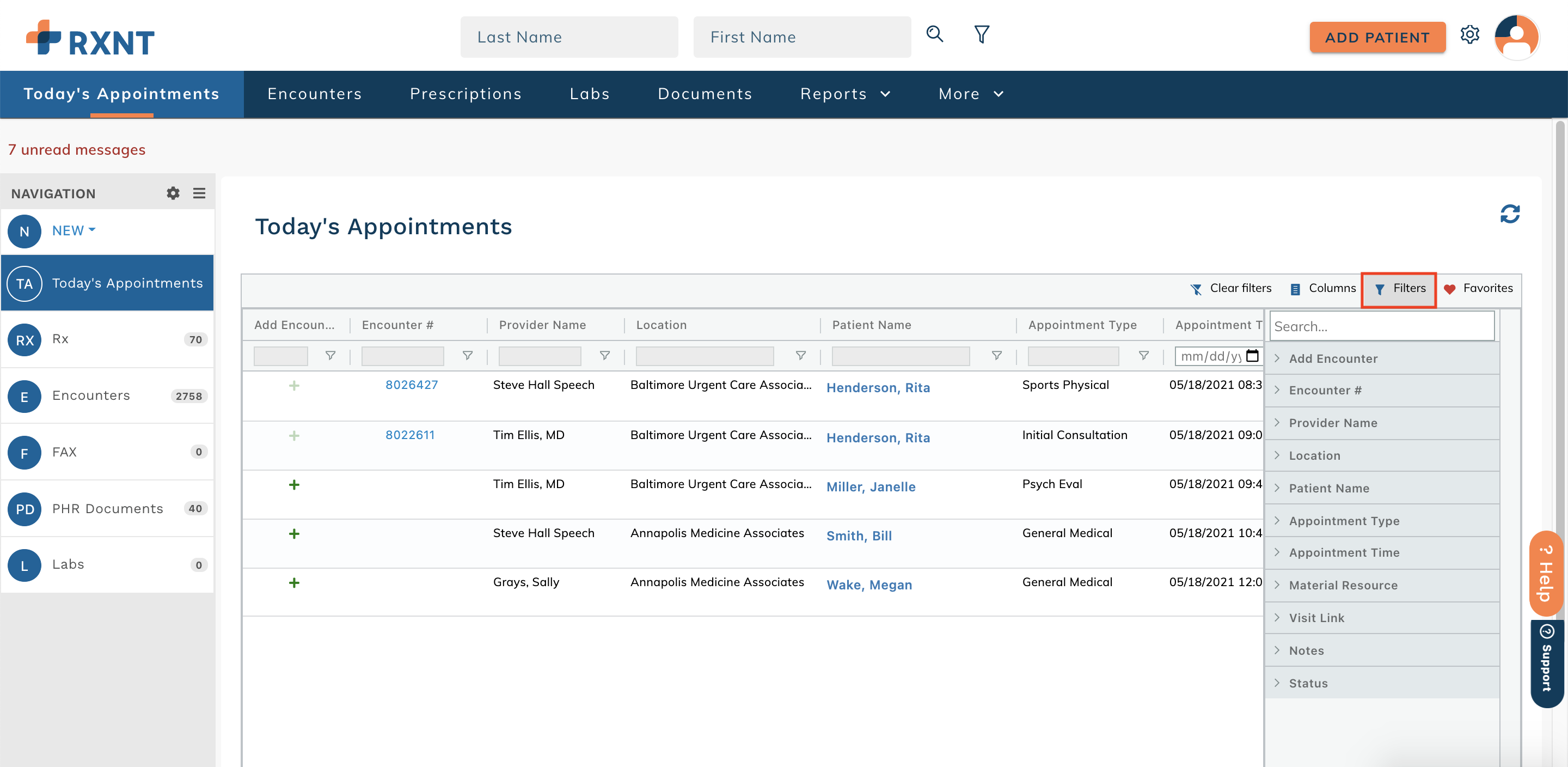 Saving a favorite filter
Once you have set all of the correct filters, you can save it as a favorite by clicking Favorites.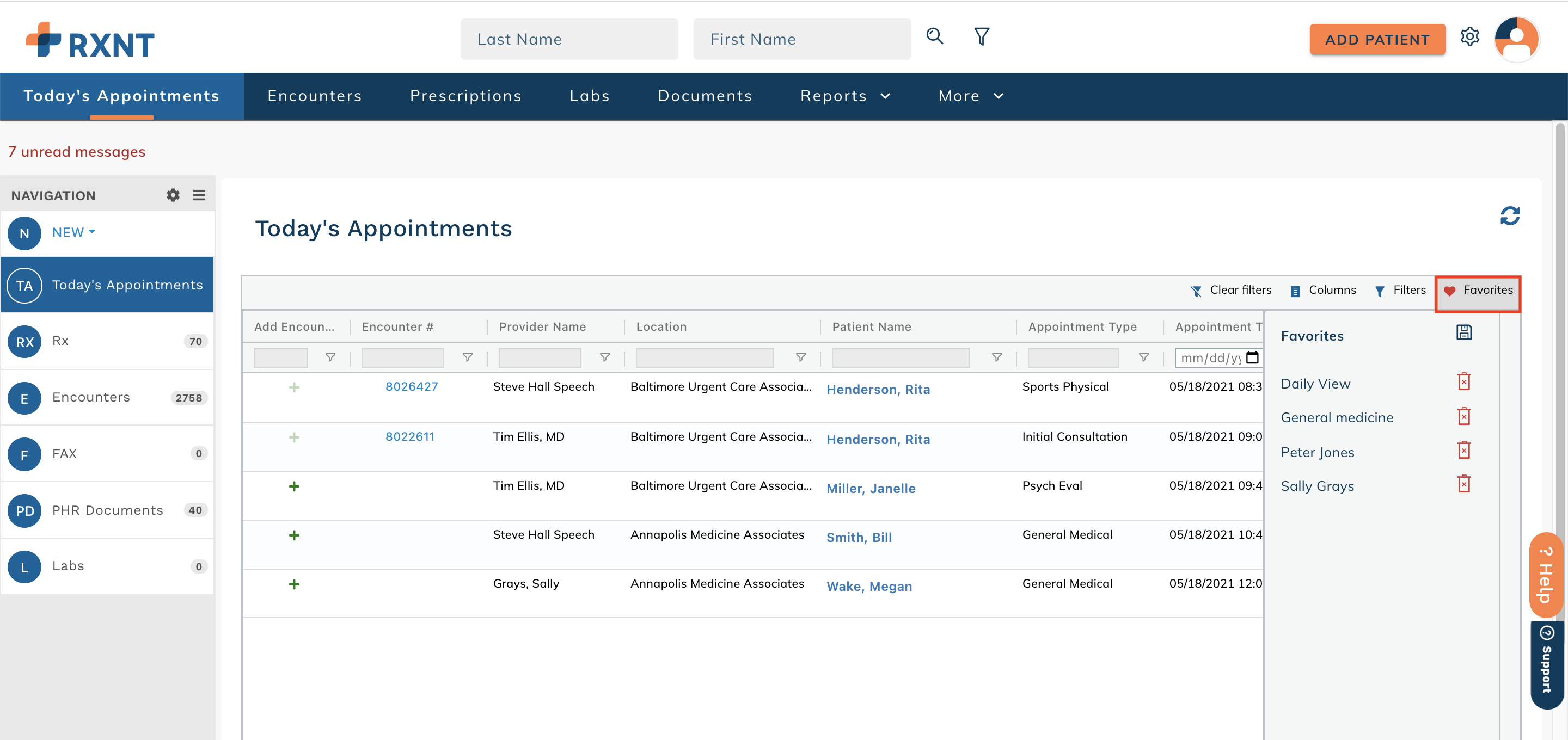 Click the Save icon to enter a Name for this filter and click Save.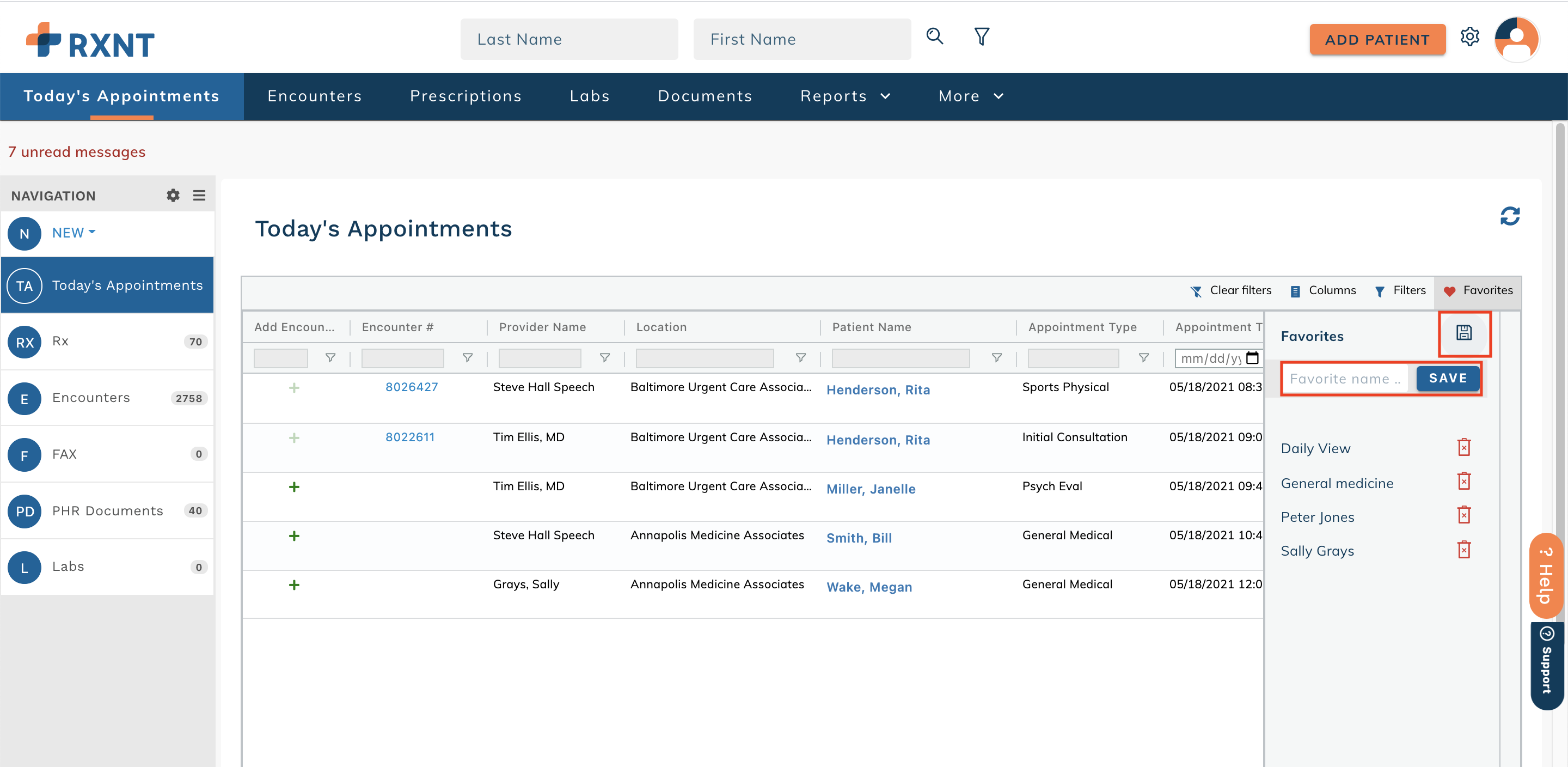 Still, need help? Contact us!
Have a great idea? Tell us about it!