Download RingCentral Meetings
Launch the link below to download the RingCentral Meetings app for your computer:
https://www.ringcentral.com/apps/rc-meetings
Choose the appropriate device (Mac or PC) and click Download. Accessing a RingCentral screen share from your tablet or phone is not recommended due to screen size limitations.

Open the download file and follow the on-screen installation instructions for your computer. RingCentral Meetings will automatically launch when the installation is complete.
Note: you do not need a RingCentral account to join a meeting.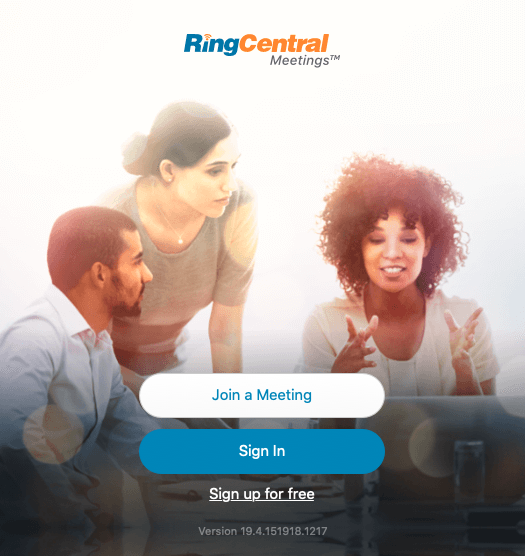 Open the meeting invitation email
Check your email for a calendar invitation from our team. This email will contain the access information for the RingCentral screen share.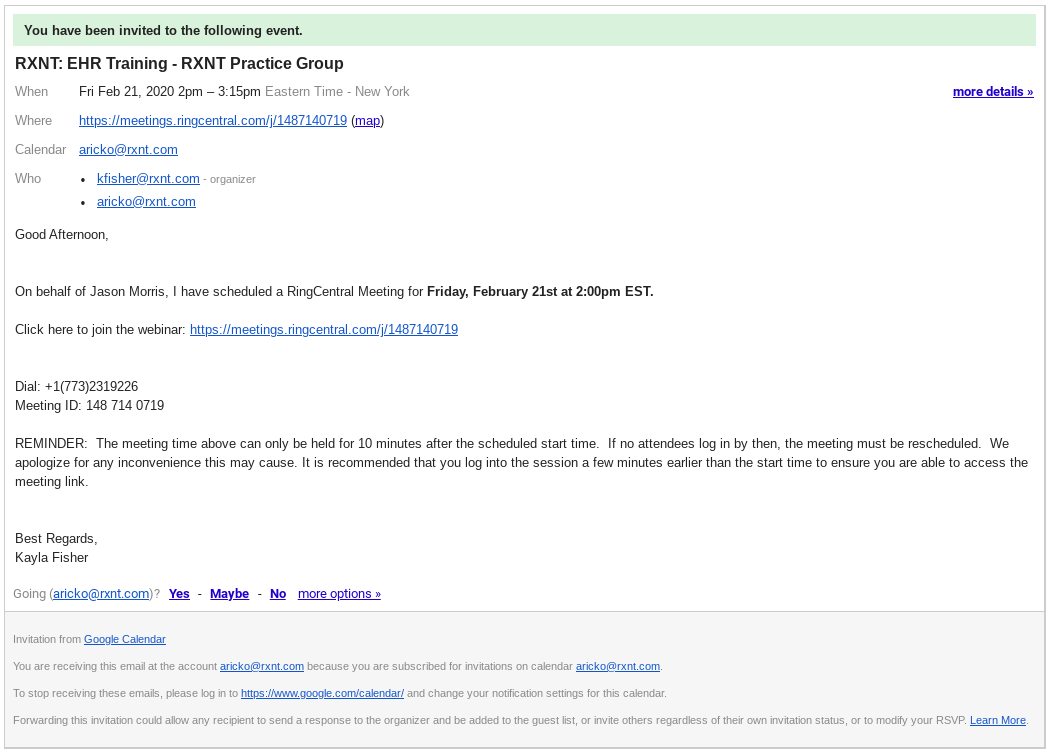 Launch the meeting
Click the URL in the meeting invitation email to automatically launch the meeting.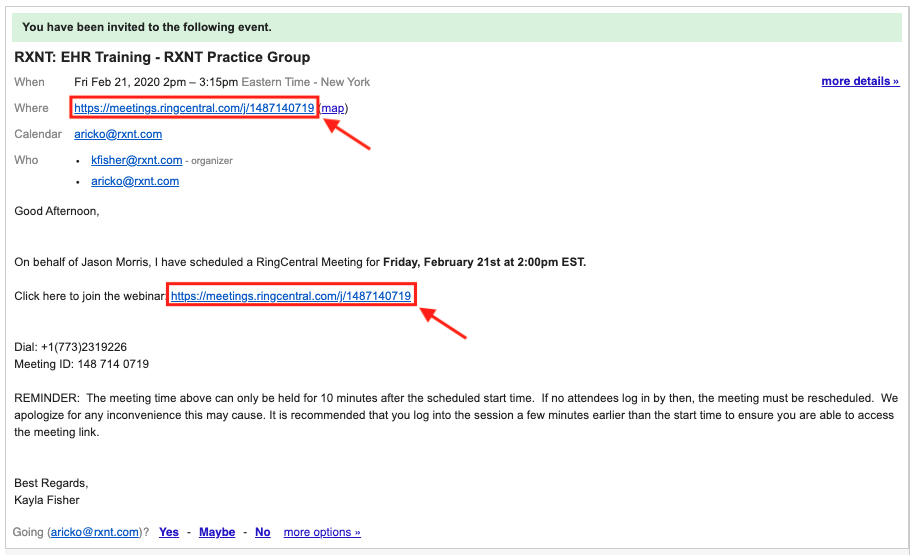 A new browser tab will launch. Click Open RingCentral Meetings to open the screen share in the app.
Dial into the meeting audio
Once you are in the RingCentral Meetings screen share, the audio options will automatically be displayed on your screen.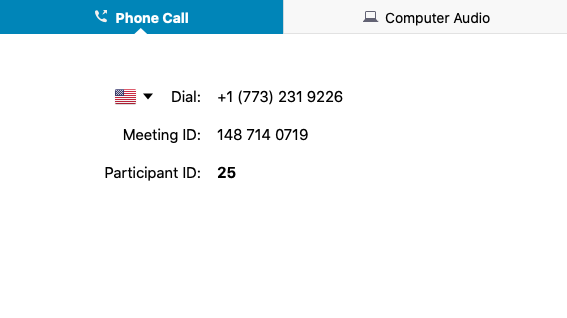 If you don't see the audio options pop up, click Join Audio at the bottom of the meeting. You may need to move your cursor for the bottom menu bar to display.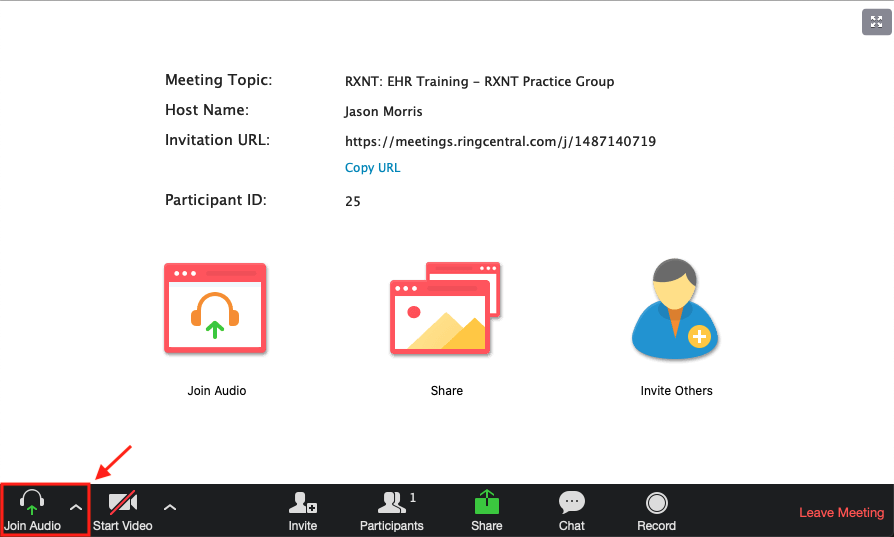 Always join the meeting audio by phone. Computer audio tends to be low quality and it may be difficult to hear the meeting host. Dial 773-231-9226 to access RingCentral's audio by phone.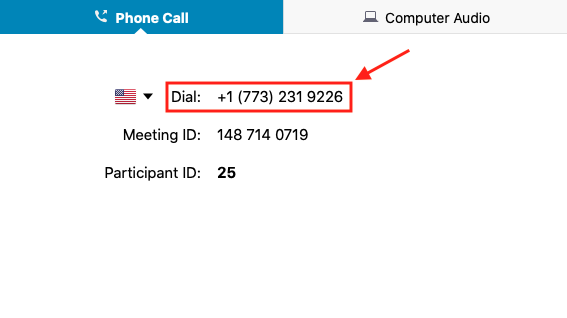 The automated recording will prompt you to enter a meeting ID. Enter the meeting ID, then press #.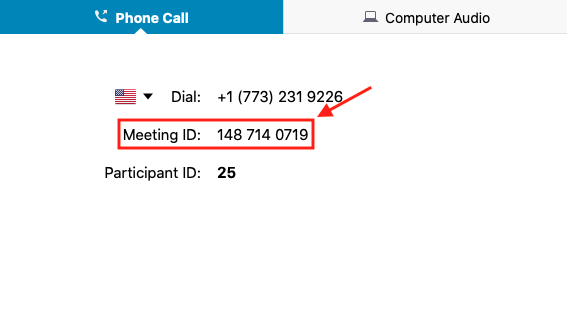 Optionally, you can enter your attendee number for the meeting, then press #.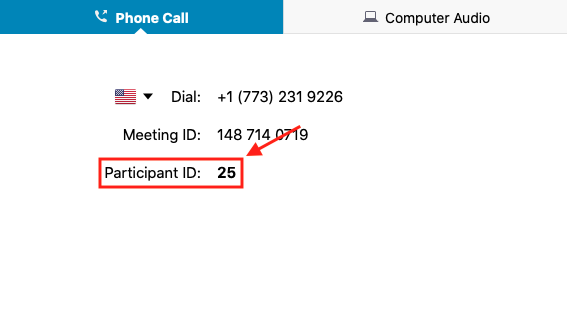 If the meeting audio window is still open, close this out. You are now in the meeting with access to the screen share and audio.
Still need help? Contact us!
Have a great idea? Tell us about it!