Users can now accept credit card payments directly from the patient payment screen. This will allow users to log and process on the same screen, hence preventing logging errors and saving time for the user.
The accept payment button will appear only when the chosen method for payment is Credit Card.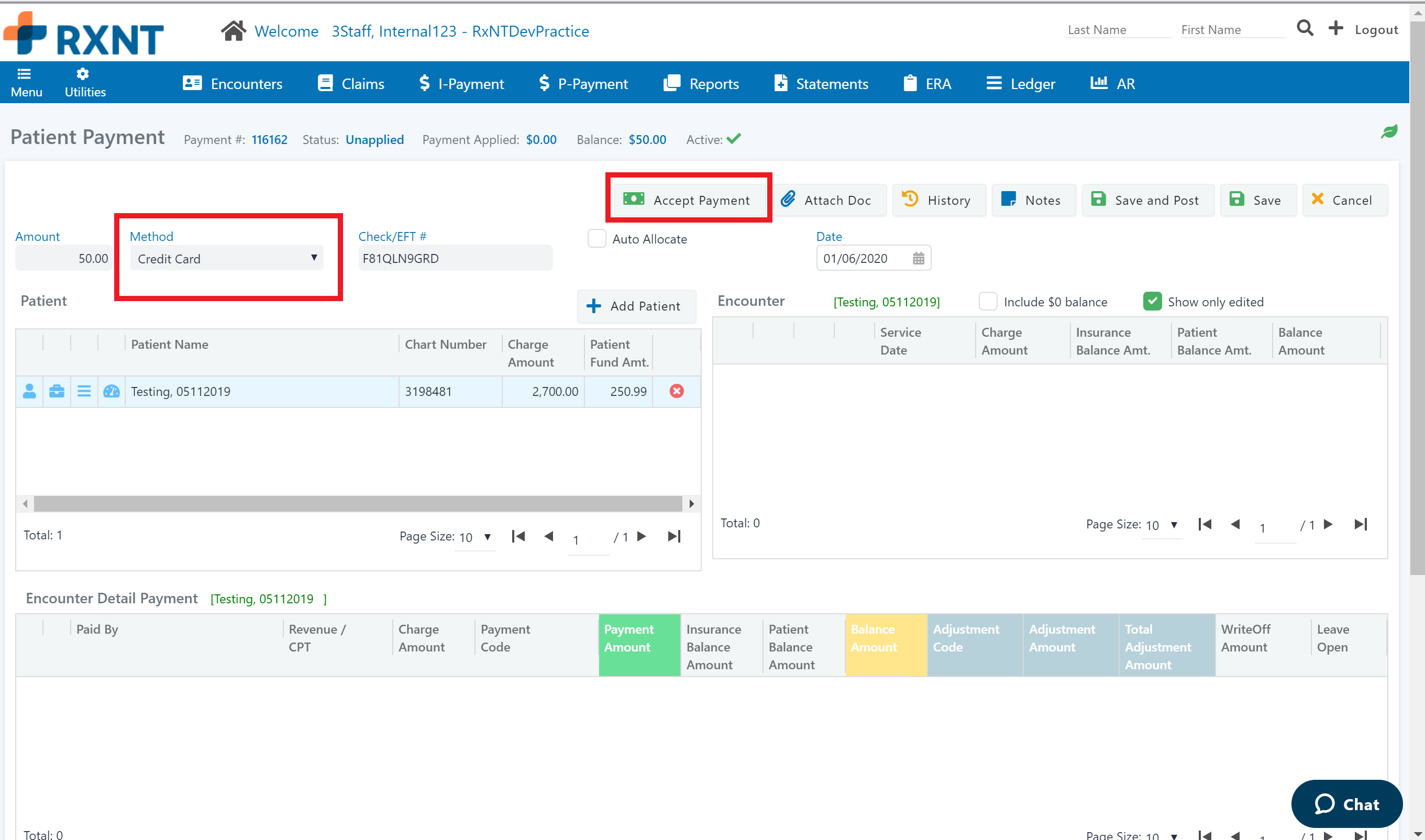 When the user clicks on the Accept Payment button, a new pop-up appears to process the payment.
Steps to process a payment:
Select an existing credit card from the credit card drop-down or enter the details for a new credit card.
Click on the Submit Payment button to process the payment.
Still need help? Contact us!
Have a great idea? Tell us about it!