Scheduling providers can link a superbill to an appointment status helping bill customers appropriately. For example, you can bill customers for missed appointments.
Access this by clicking on "Utilities" then Practice Setup. You will see a "Link to Superbill" option.
You can link a superbill to either an appointment status or an appointment type by selecting the correct tab. See below;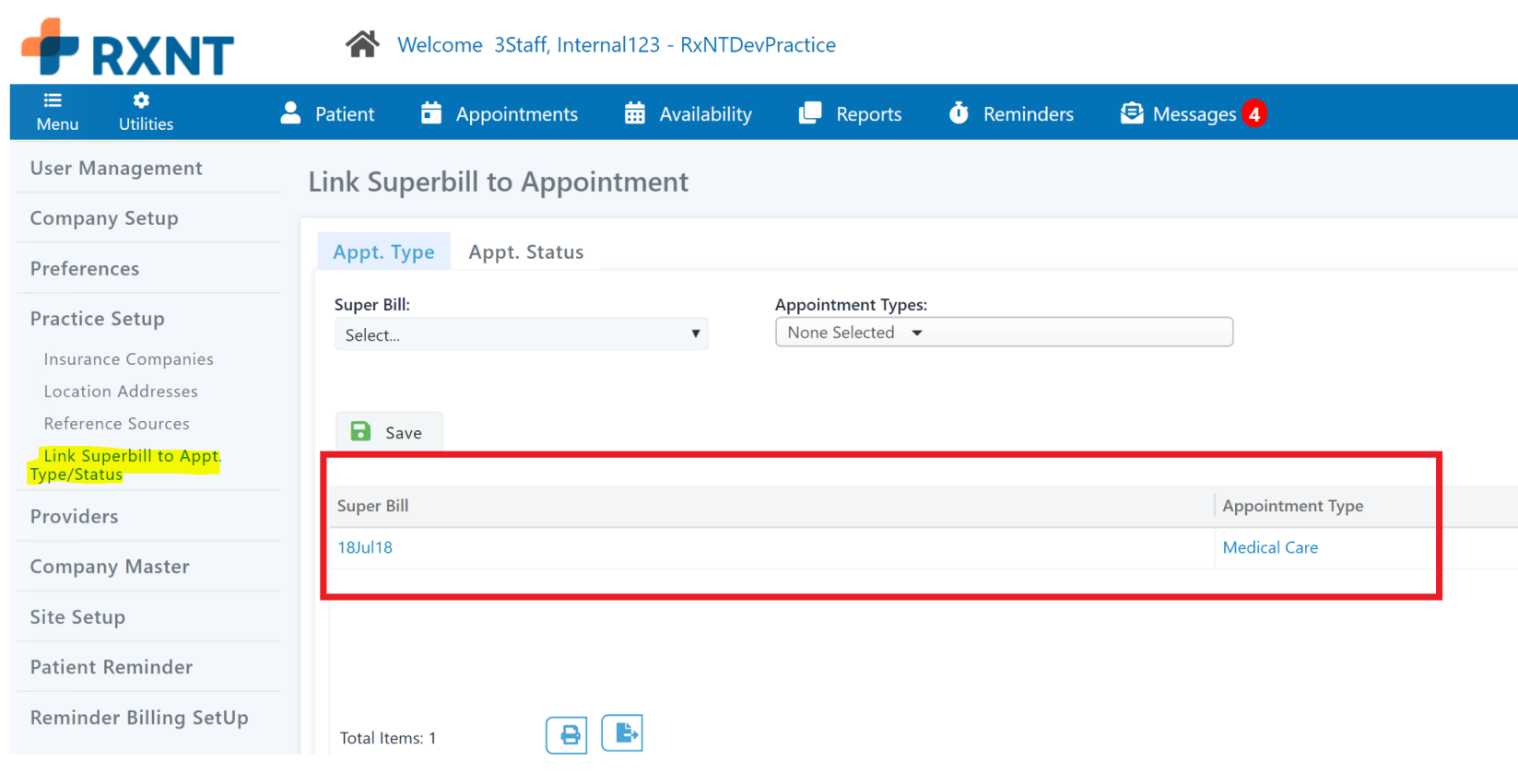 To avoid duplicate work, providers can view superbills that have already been linked to an appointment type or status in the grid highlighted above.
Still need help? Contact us!
Have a great idea? Tell us about it!