To Add a Miscellaneous Charge you first want to go to Utilities > Practice Setup > Procedure Codes > select the Miscellaneous tab > New Miscellaneous Charges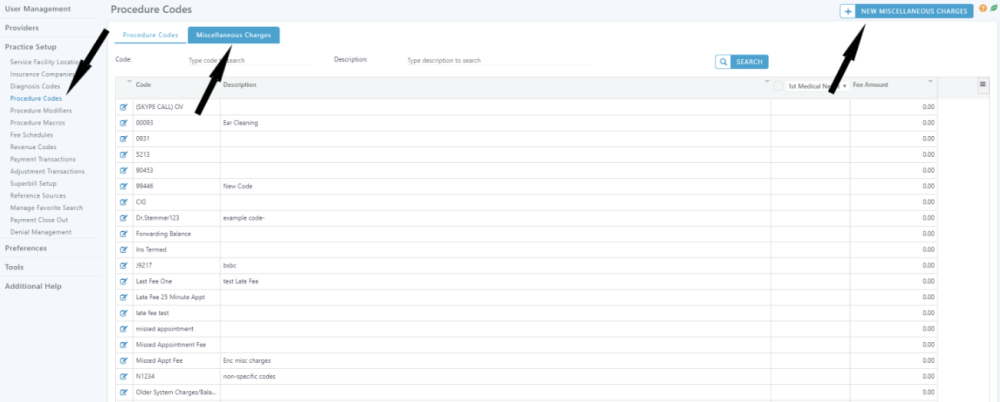 From there you want to enter a "Display Procedure Code Name" such as No Show Fee > select the green plus at the Fee Schedules to add your Fee Schedule and amount > Save. Note: Adding your Fee Schedule is only needed if the Miscellaneous Charge you are creating will always be the same amount. If it will differ, you can add the amount manually when entering charges.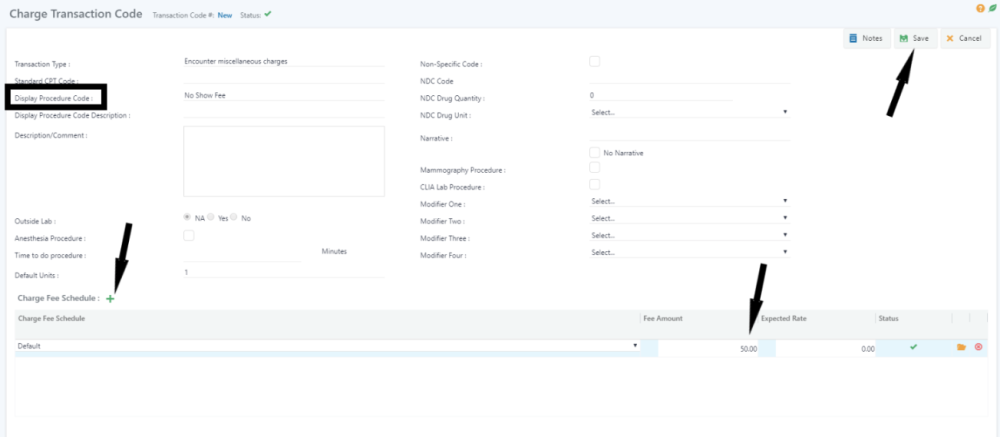 Now that your code is created, you are ready to bill the patient. For this you want to go to a New Encounter as if you were about to enter your typical charges. Instead of entering the CPT Codes for charges, you skip that area all together and go to Miscellaneous Charges. Select the green plus sign there to add your Miscellaneous Charge, add your Fee Schedule or go directly to the fee amount area if there is no Fee Schedule attached to the charge. Once you save the encounter, the patient has the balance. Miscellaneous Charges go directly to Patient Responsibility 100% of the time. There is no need to create a claim, simply save the encounter.