Search or Add Providers
To search for a provider, enter the name and provider type below "Search Values" and select Search.

Add Providers
To create a new Provider select New Provider.

After selecting a New Provider, the provider profile must be set.
Check the box next to the type of new provider you would like to add.
The fields will automatically change and you must enter the information for the fields with red stars.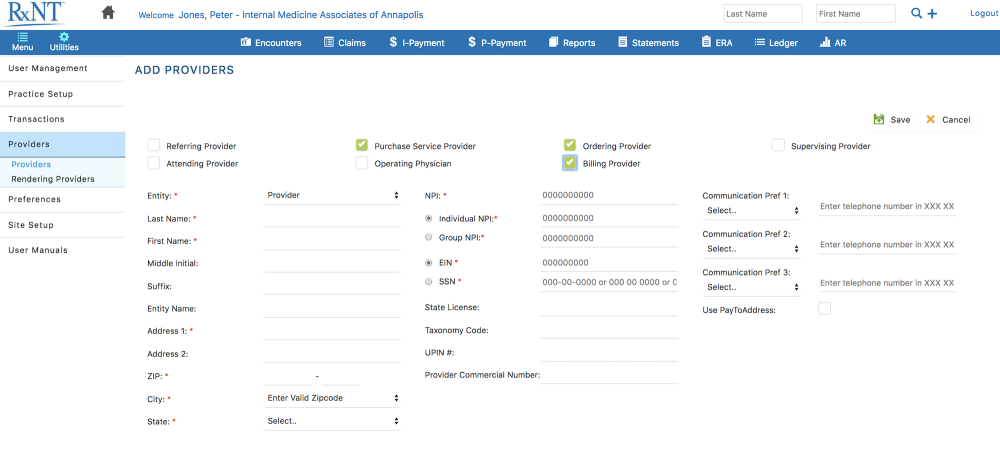 **NOTE: Some types of providers allow you to enter a Secondary Identifier at the bottom of the screen.
Provider Type Information
Billing Providers lists the providers whose services can be billed through the system for the practice.
Rendering provider is intended to designate the provider who is actually performing the service.
A Referring Provider is a physician who sends a patient to another doctor for specialty care or services.
The Ordering Provider orders the service for the patient which includes labs, radiology, etc.
A Supervising Provider is a provider overseeing the procedure. This Supervising Provider is in good standing and using their credentials for the NP, PA, etc.
A Purchase Service Provider is any individual performing lab procedures at the practice or at an outside lab facility. This provider is required by the Payer to be identified when selecting "yes" or "no" within the Transaction Code field.