What is an Adjustment Transaction?
Adjustment transaction allows for a specific transaction to be amended. The claim will also need to be adjusted accordingly. Adjustment transactions are changes that may alter the amount to be charged or paid.
Get Started
Step 1:
From Billing, select Utilities from the top left of the screen.
Select Practice Setup.
Select Adjustment Transactions.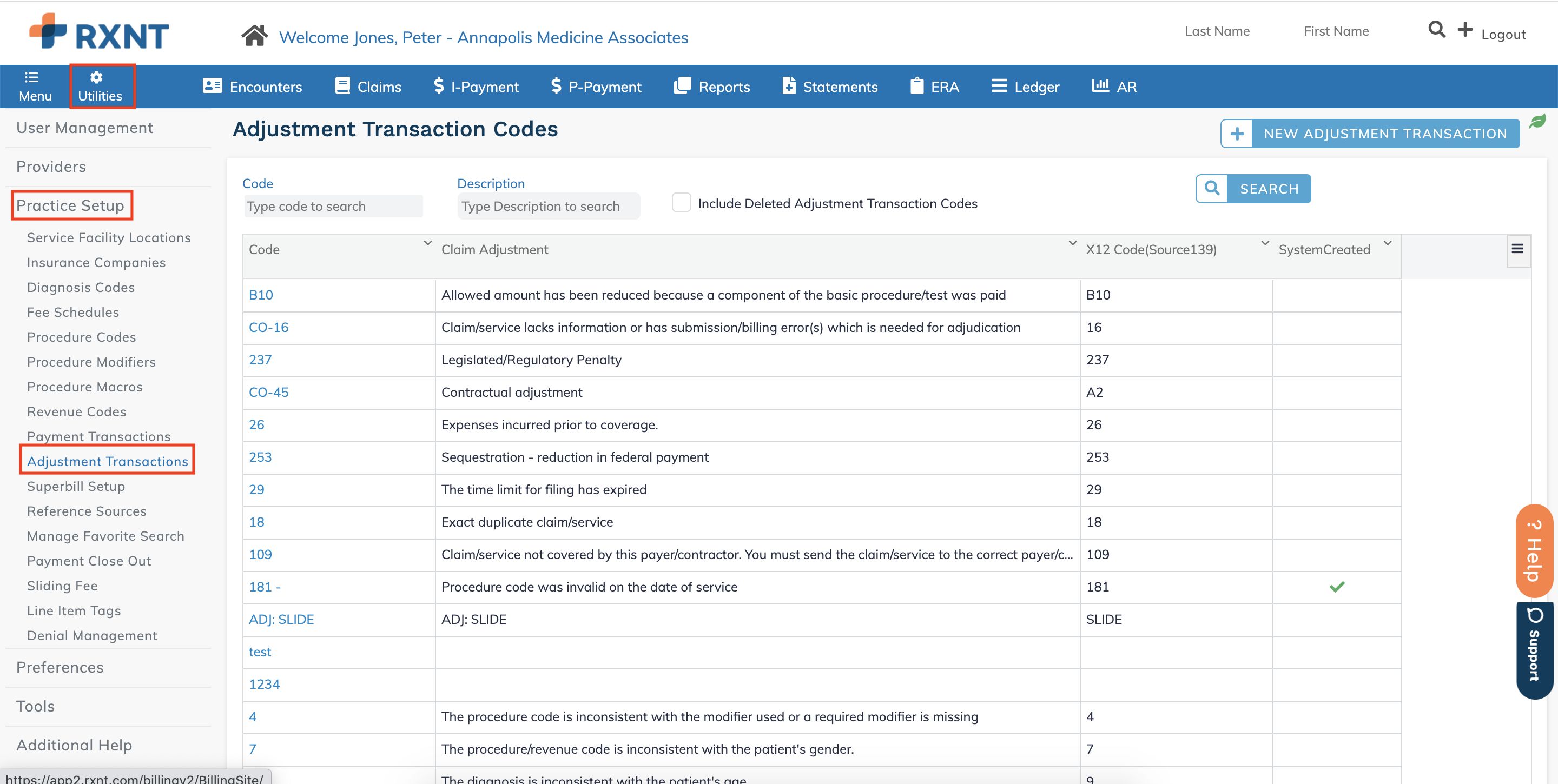 Step 2:
Select New Adjustment Transaction in the top right of the screen.
Select one of the following transaction types:

Insurance Adjustment: adjustment made to the insurance claim
Patient Adjustment: adjustment made to the patient's account

Select the specific adjustment transaction reason.
Select Save.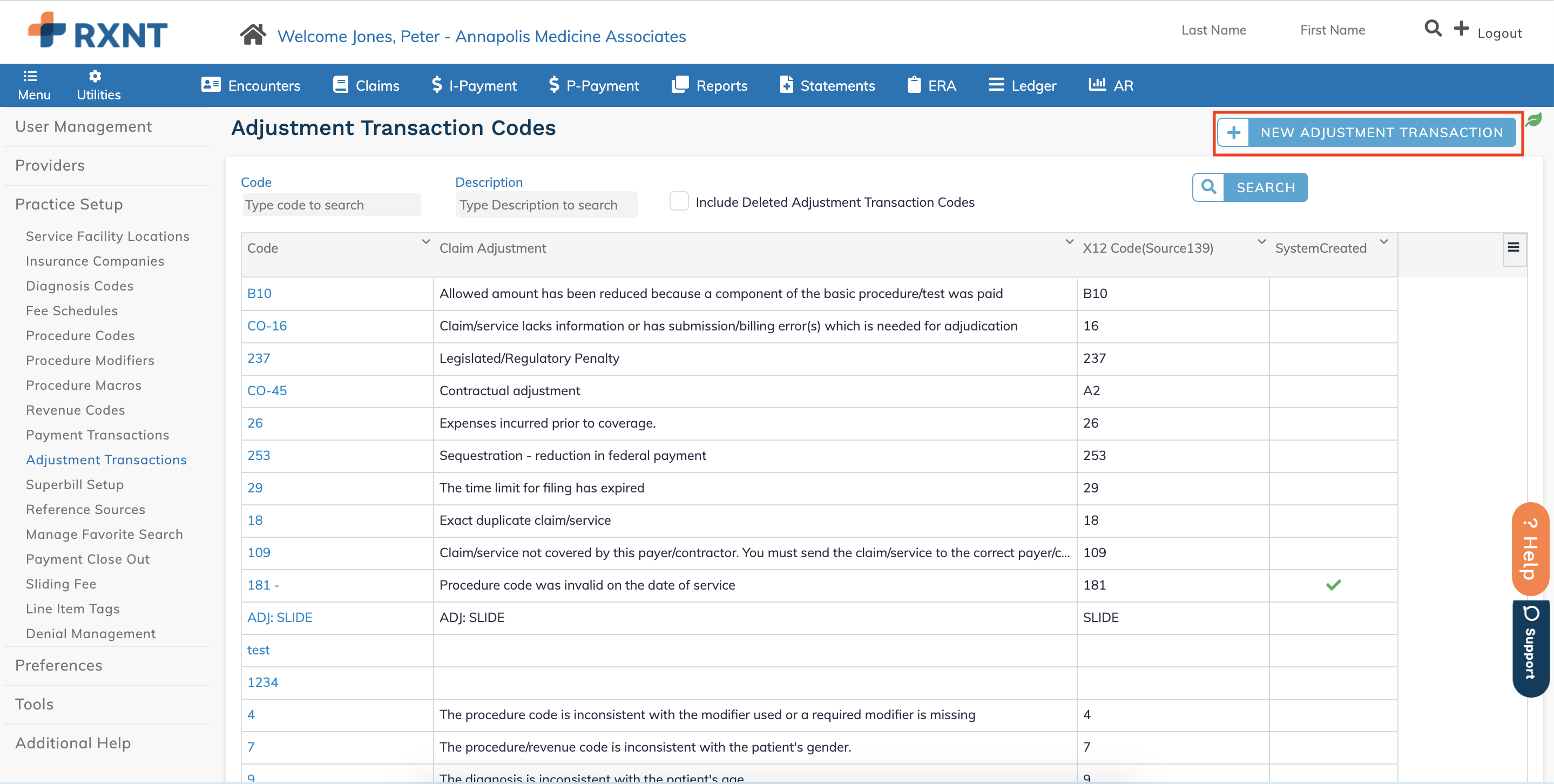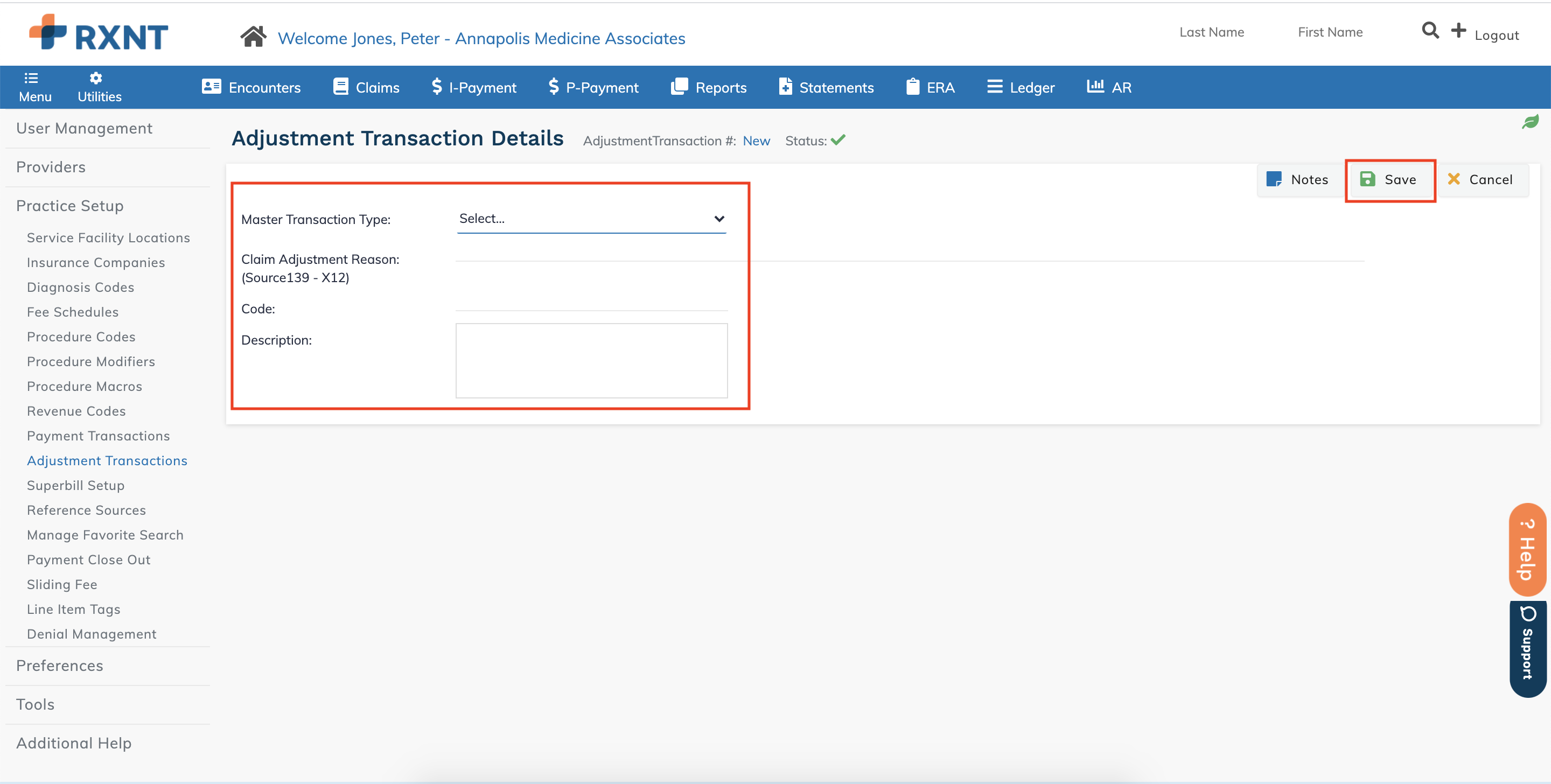 Still, need help? Contact us!
Have a great idea? Tell us about it!