The RXNT Help Center will keep you updated about RXNT tickets assigned to your organization. In addition, this portal has knowledge-based articles and materials that will help you use our software.
How to access
Visit help.rxnt.com and click Sign In.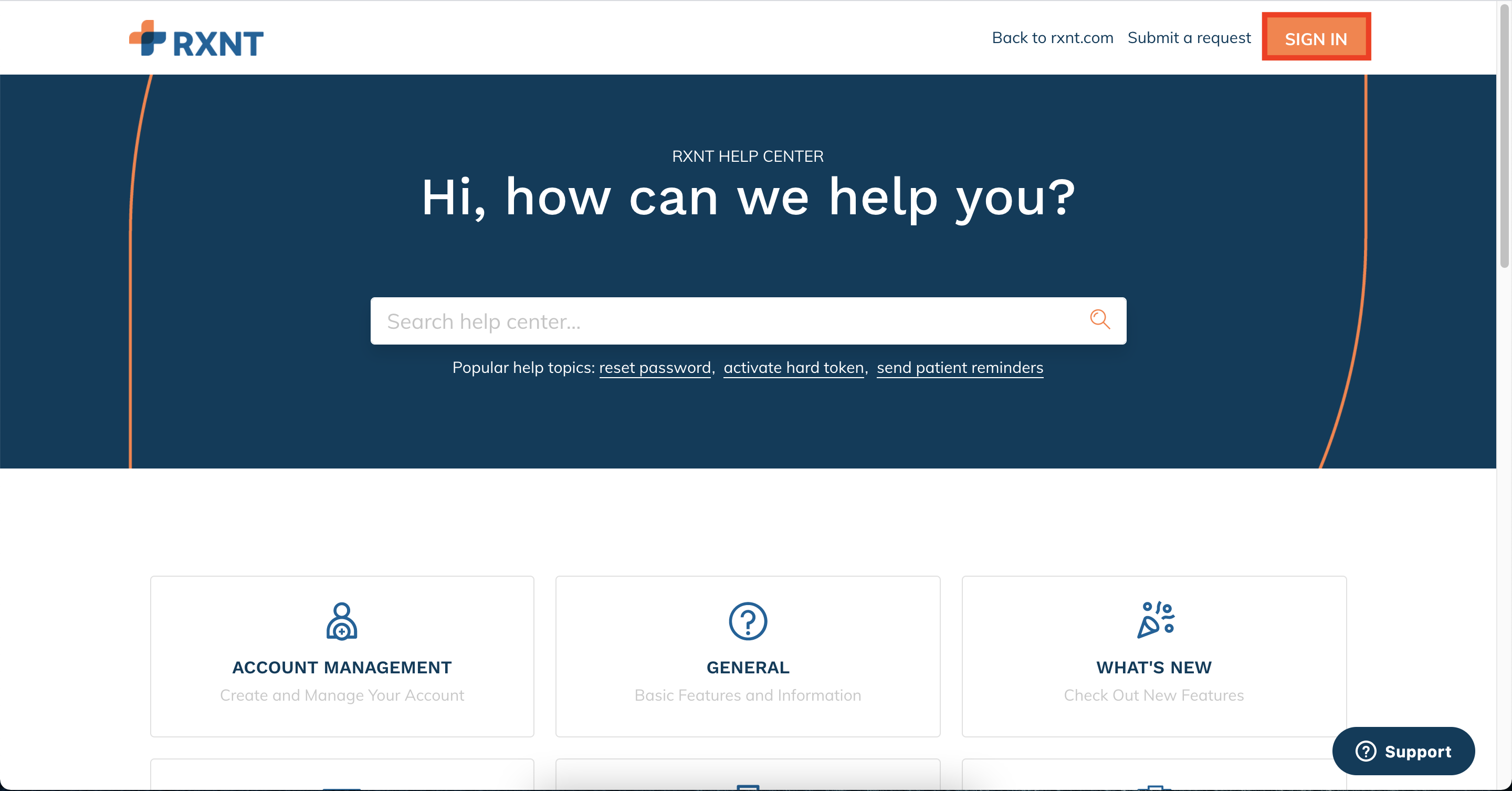 Enter your credentials and click sign in. For help signing in for the first time, please review the Create An Account section in this article below.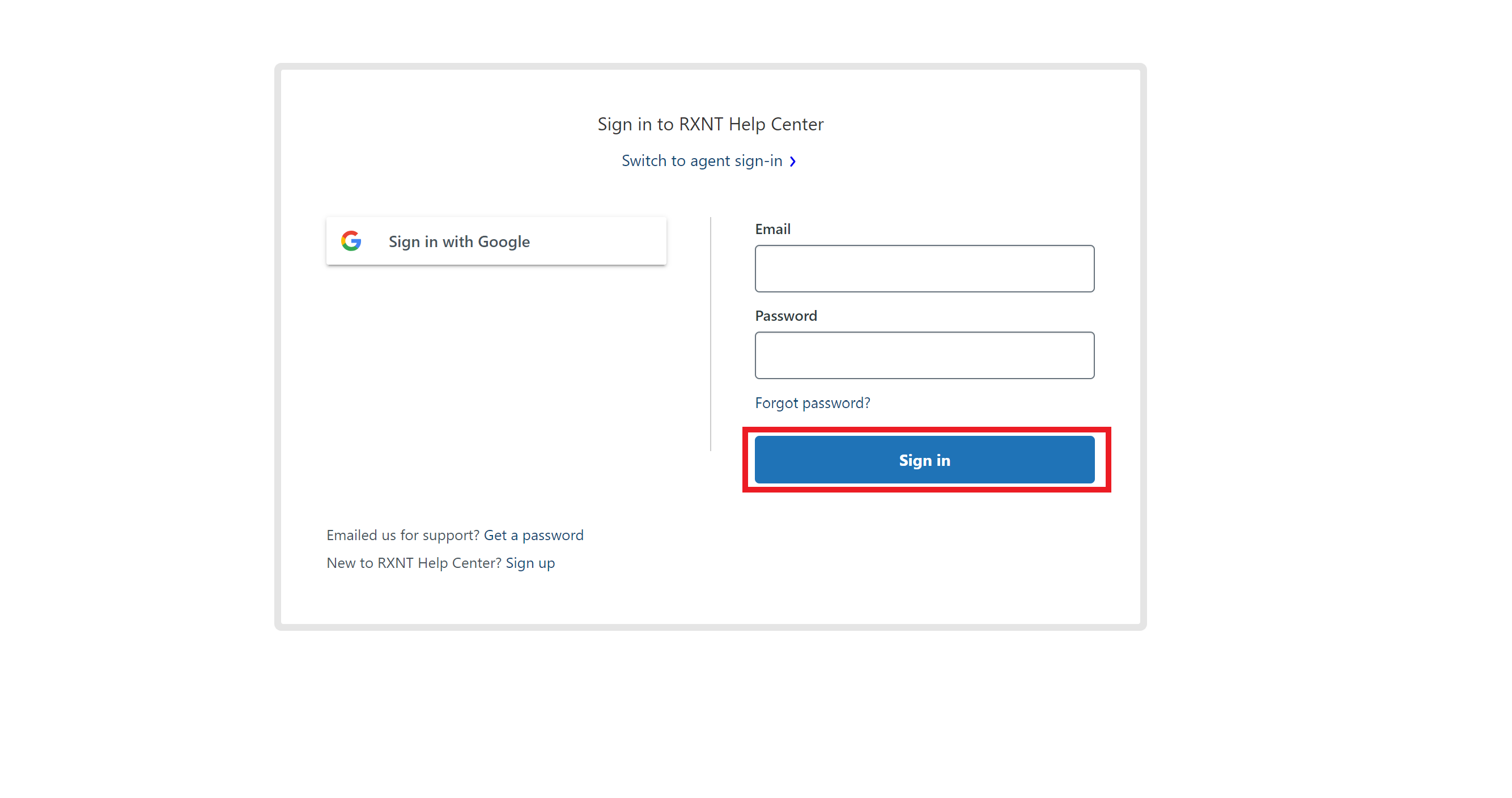 Create an account
Click Sign Up if you have never submitted a ticket to RXNT. Follow the steps to set up a password.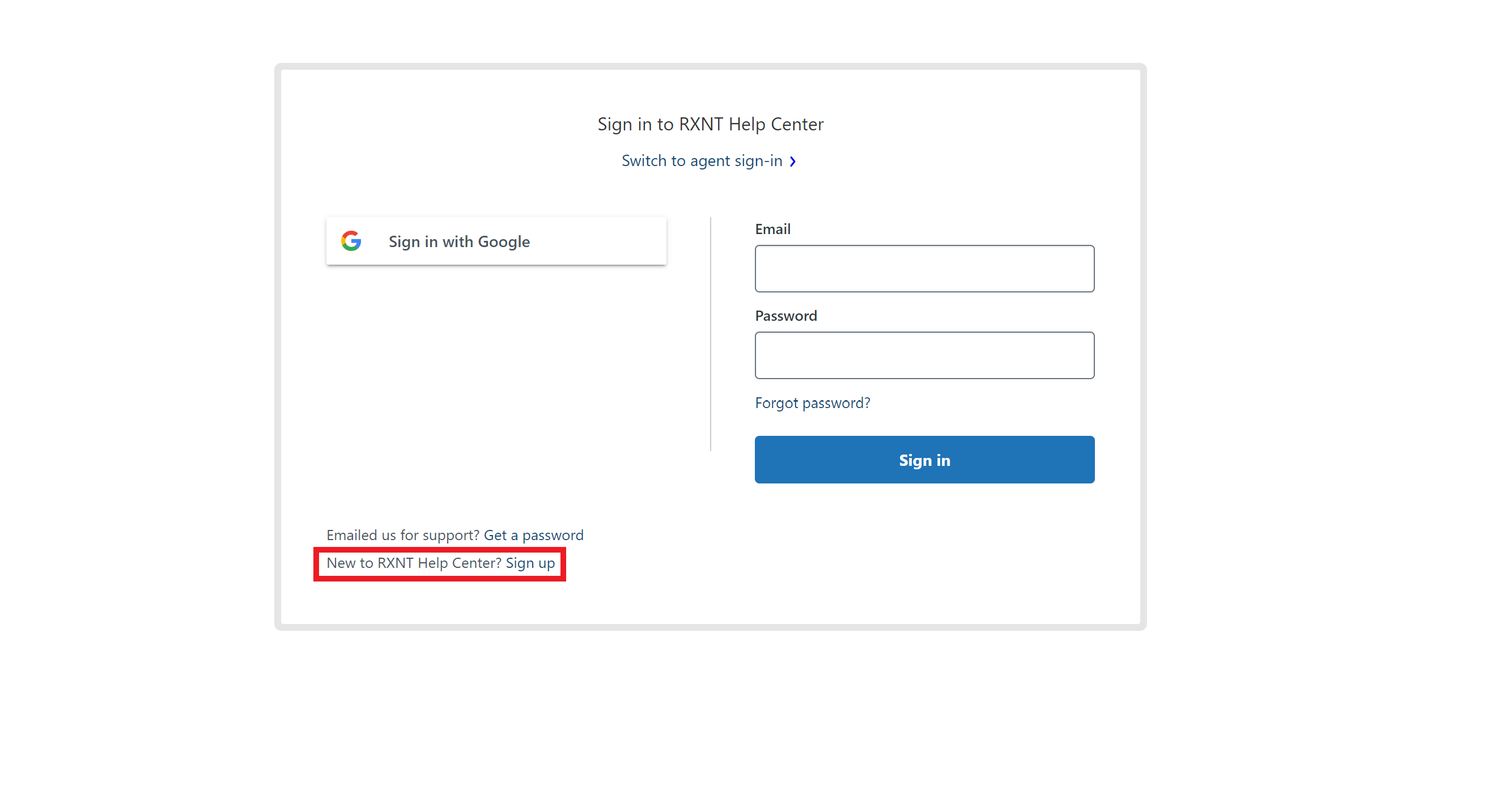 Add your full name and email.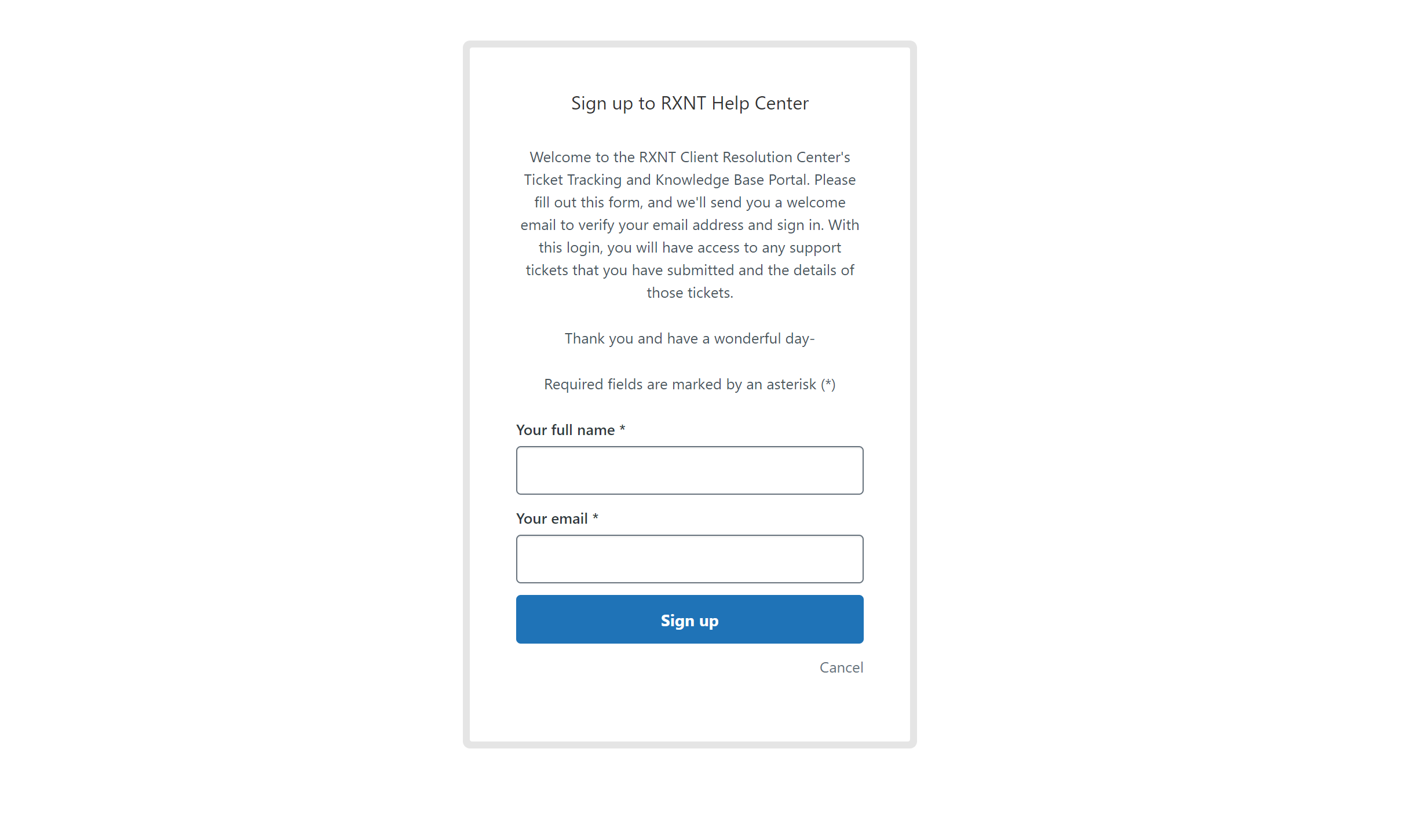 Check your email and add credentials.

Select the hyperlink Create a password.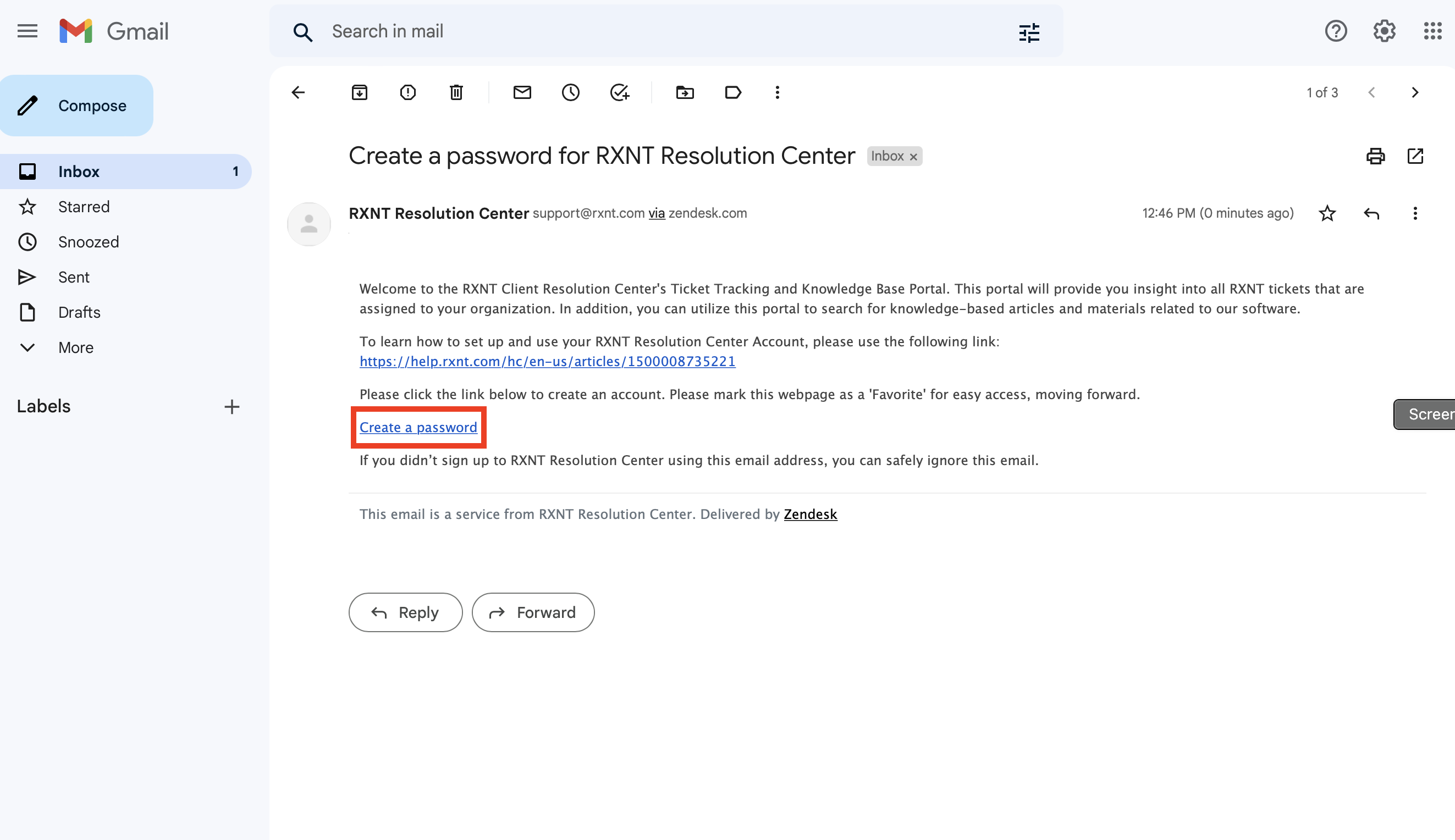 Follow the password requirements and set a password.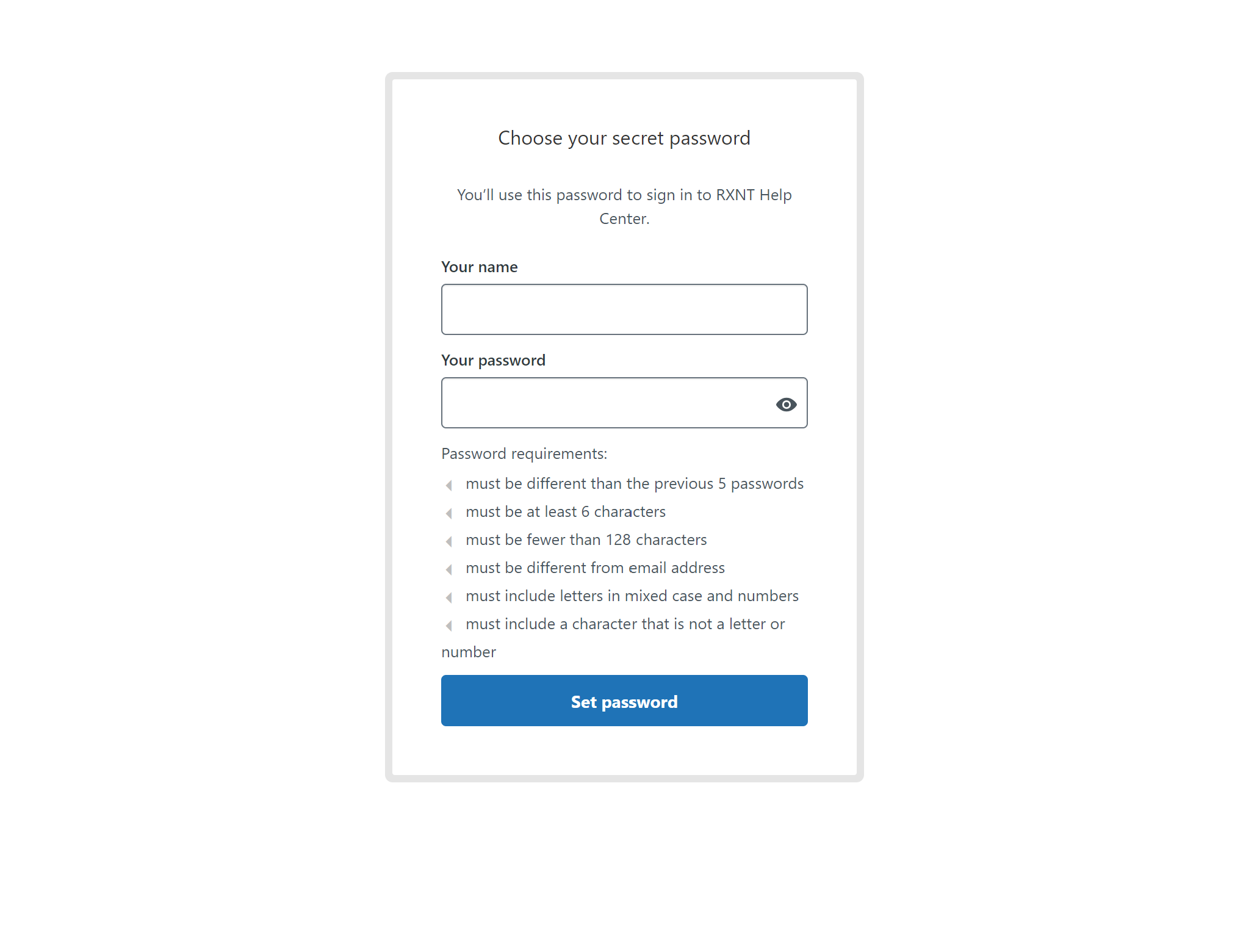 Never submitted an RXNT support ticket?
Sign in and submit a ticket.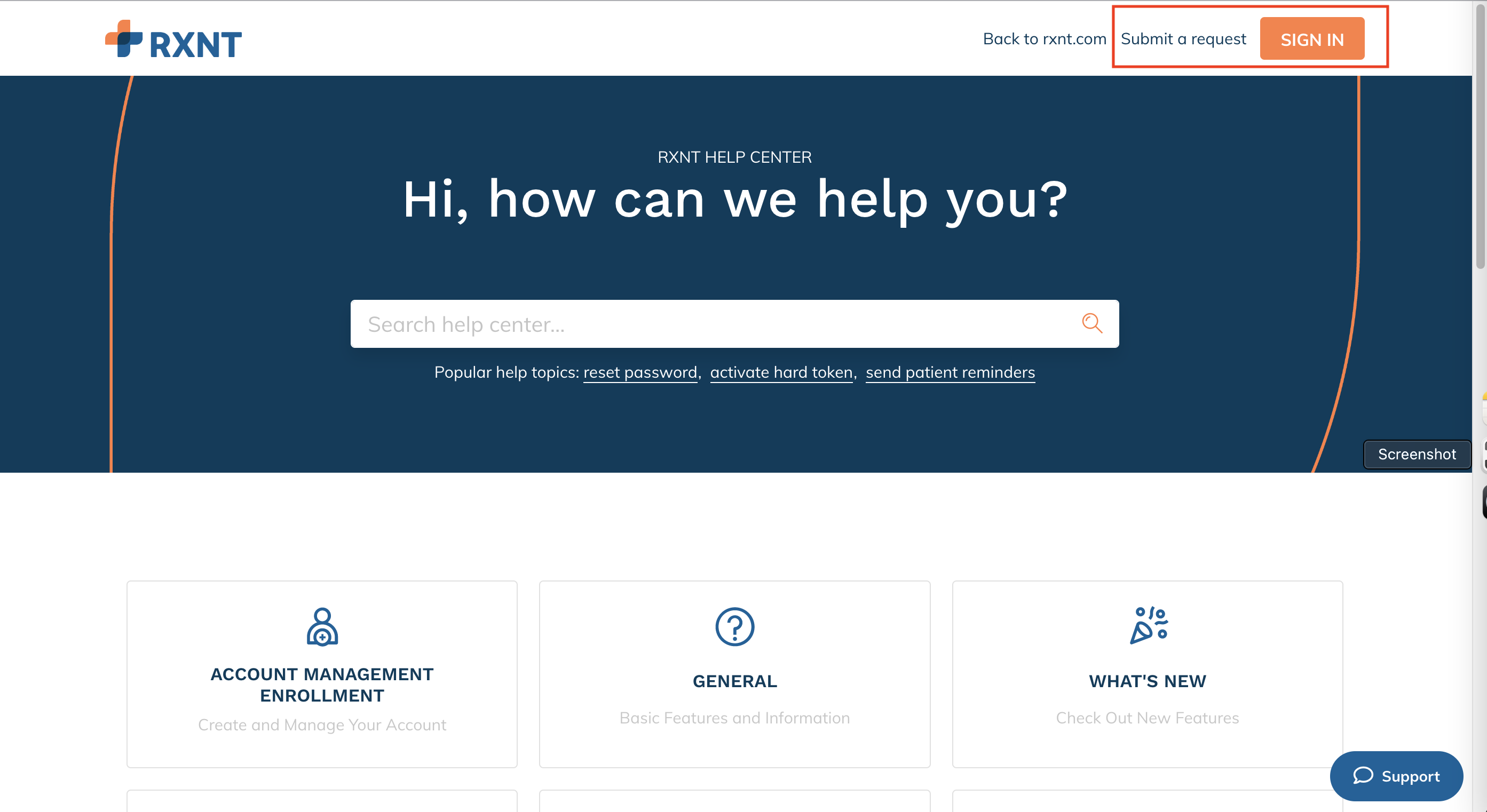 Complete ticket form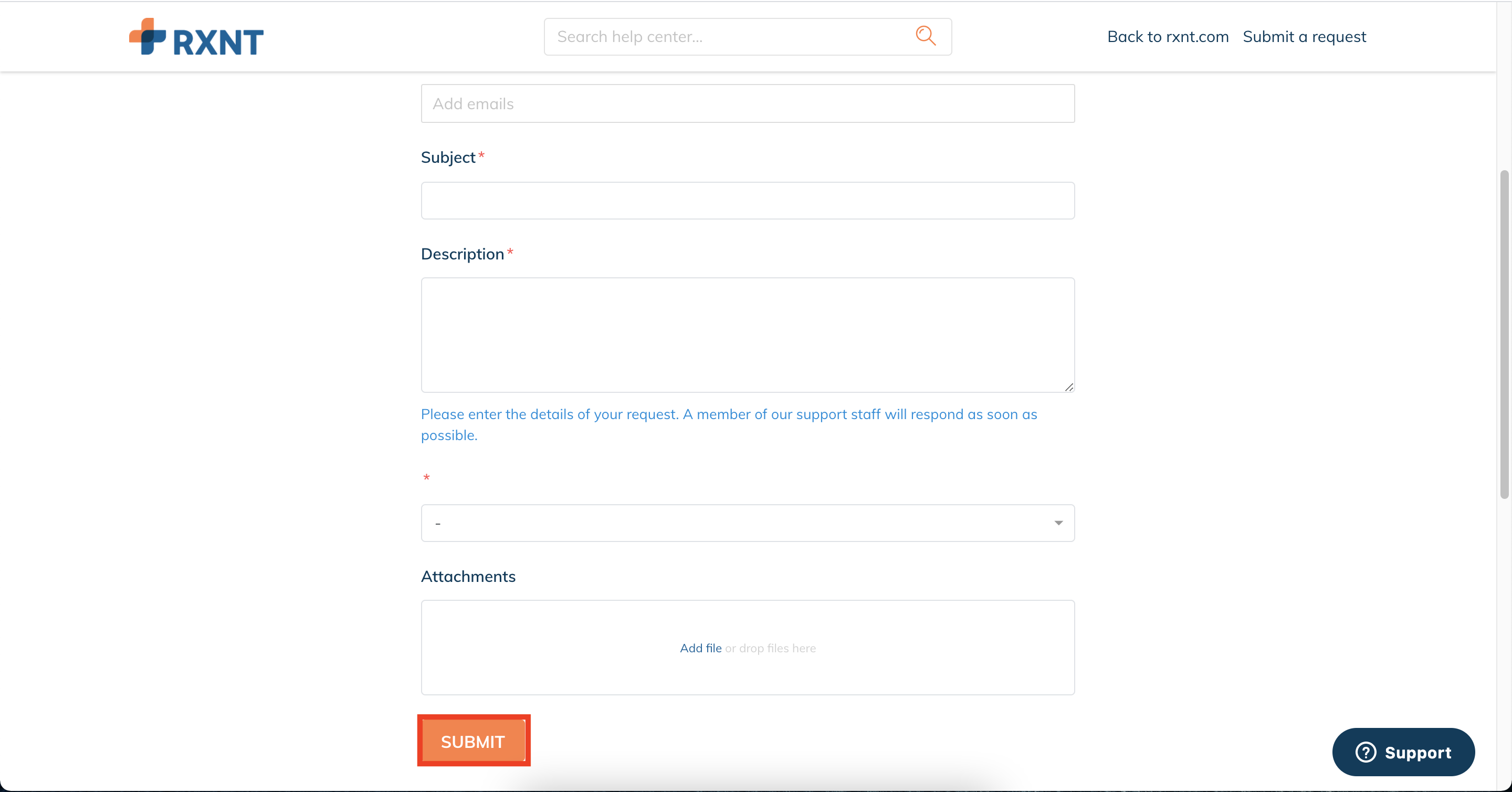 The next screen will list your request and ticket status. You have access to add additional documentation and Add a file to the ticket.

Already submitted an RXNT support ticket?
If you have already submitted tickets to RXNT, your email is on file and has a partial setup. Click Get a Password to have a password link sent to your email.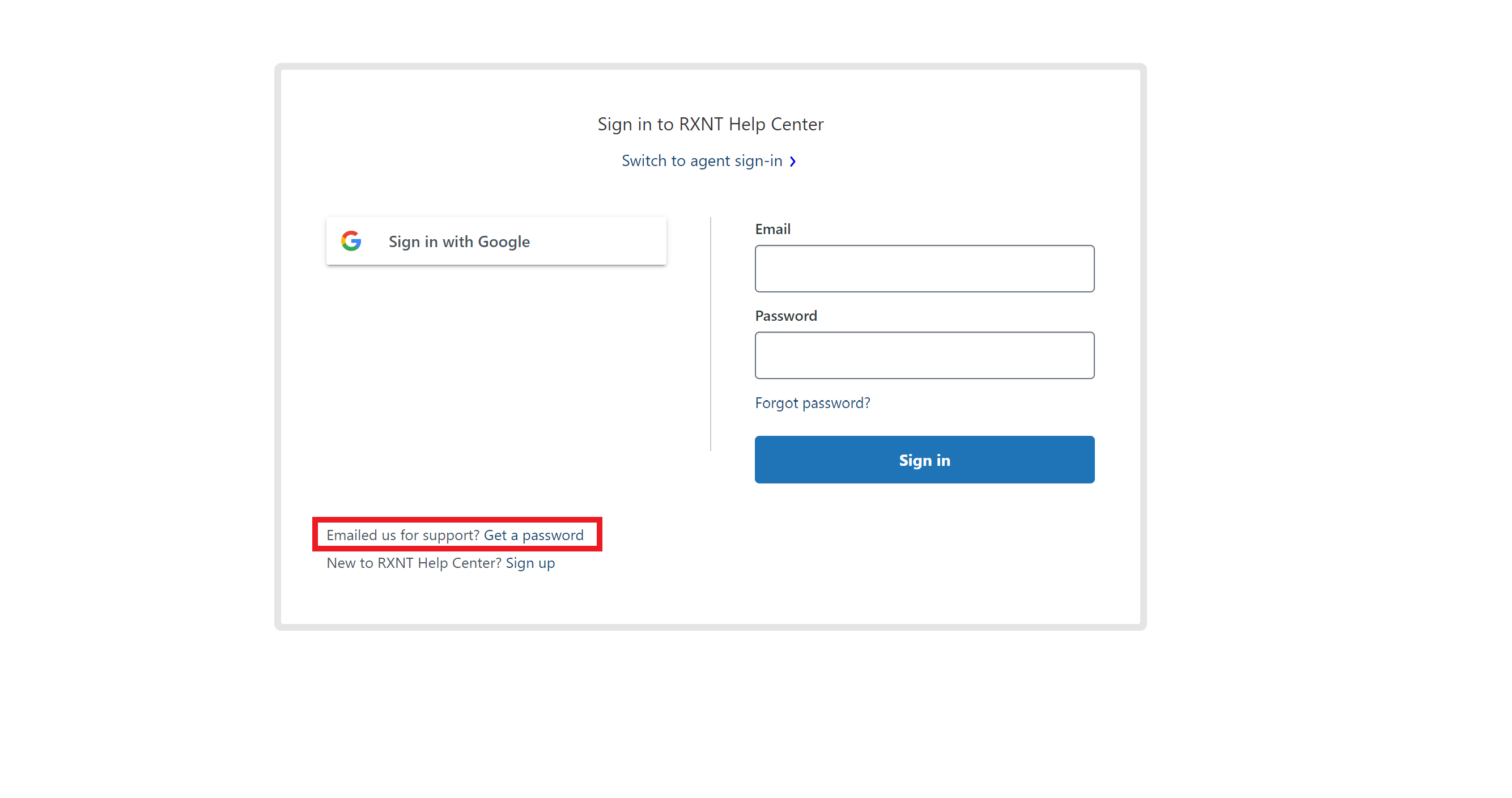 Submit a new (ticket) request.
Click Submit a request.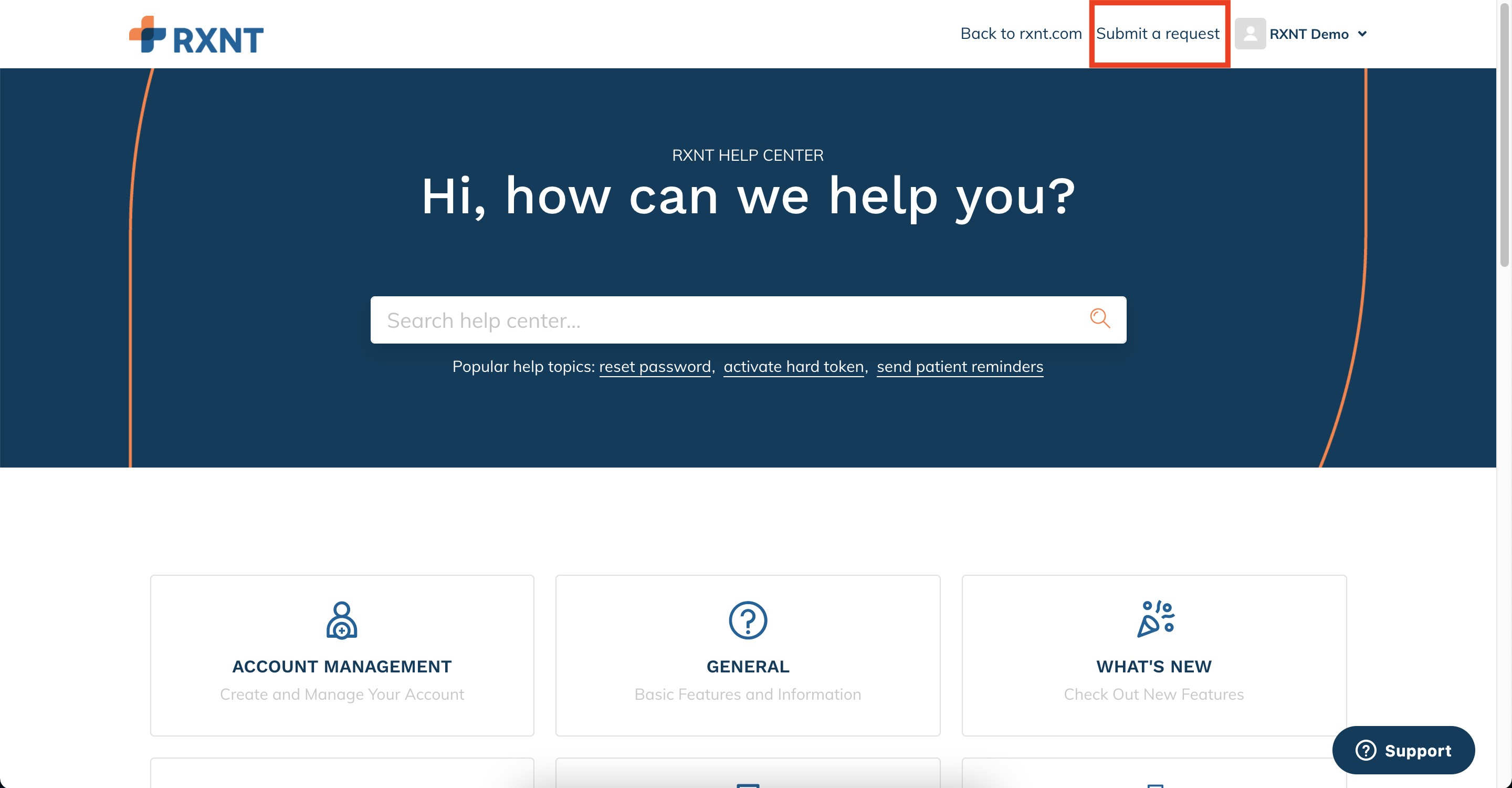 Please enter as much detail as possible to help our representatives resolve your issue. Once you have entered information about the issue and attached any necessary screenshots, click Submit.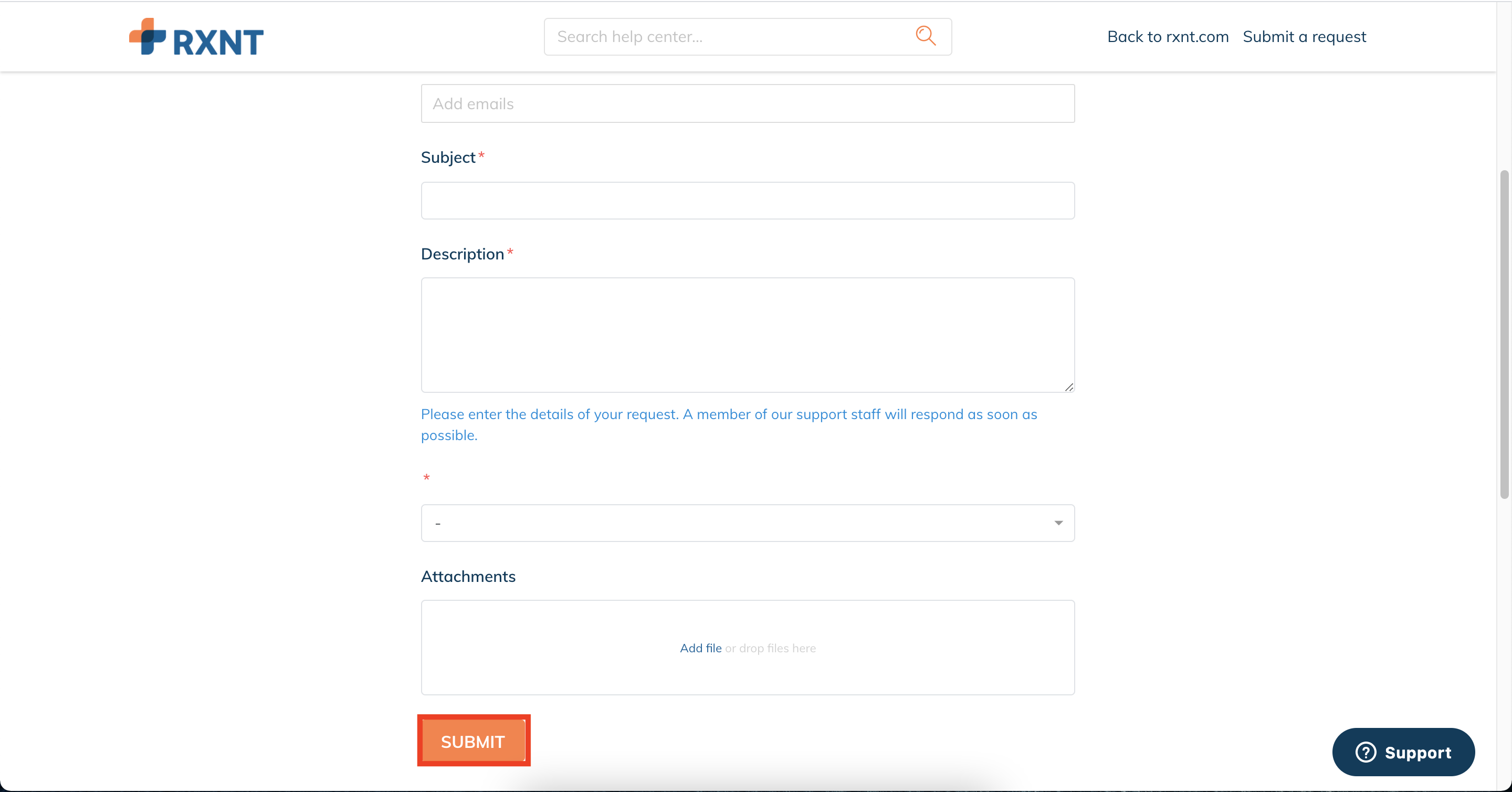 View existing tickets
Within your RXNT Help Center account, you can view tickets you have created, CC'd, and associated with your organization. The tickets dashboard lets you access your organization's information, check ticket status, and reply to any questions.
Click your name at the top of the page. Click My activities from the drop-down.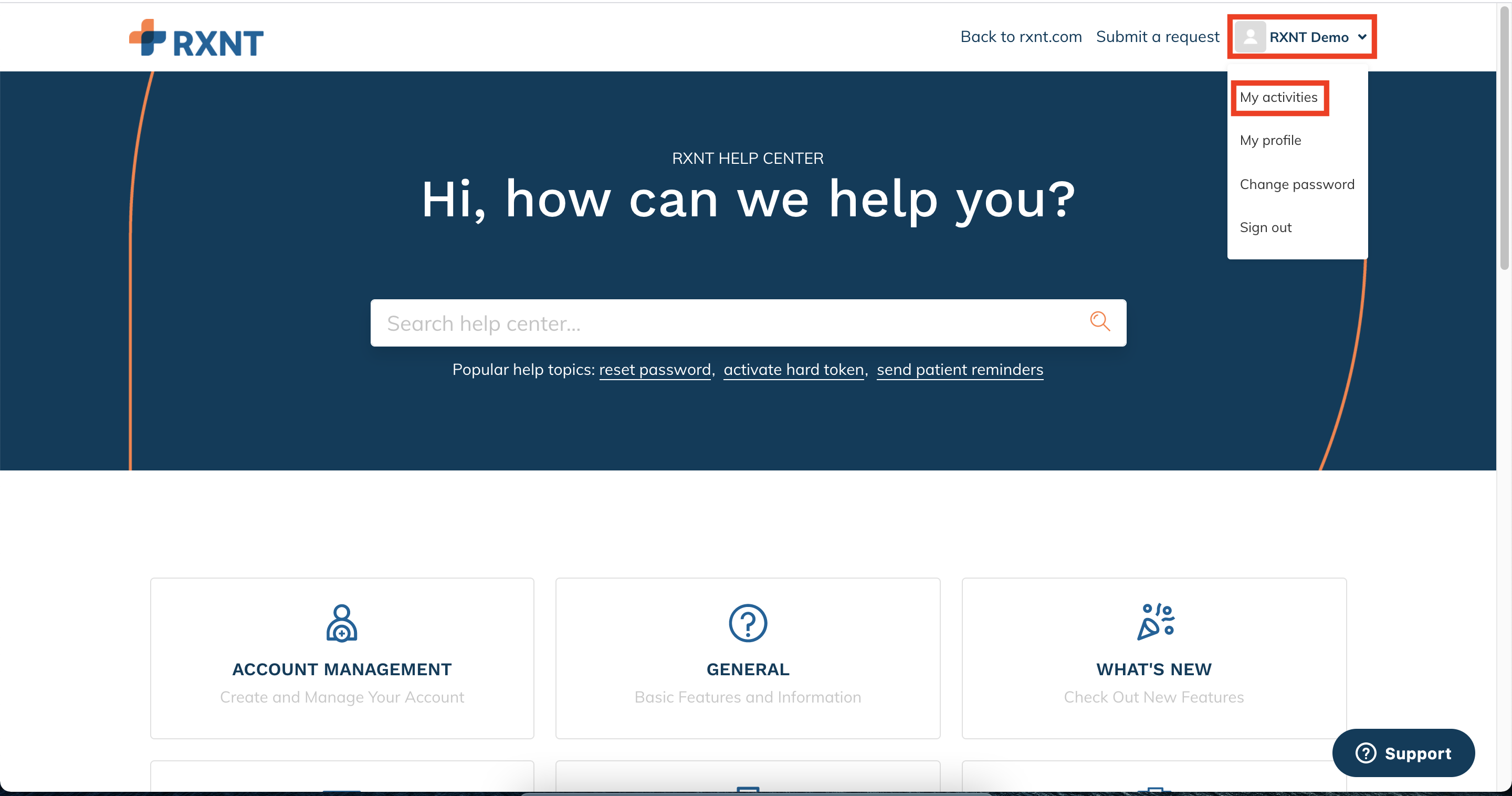 Understanding ticket statuses
Open: The client is waiting on RXNT to reply.
Awaiting your reply: RXNT is waiting on the client to respond.
Solved: This ticket has been marked as solved and does not require further action.
View ticket requests
Under Requests, you will see all of the tickets you have created.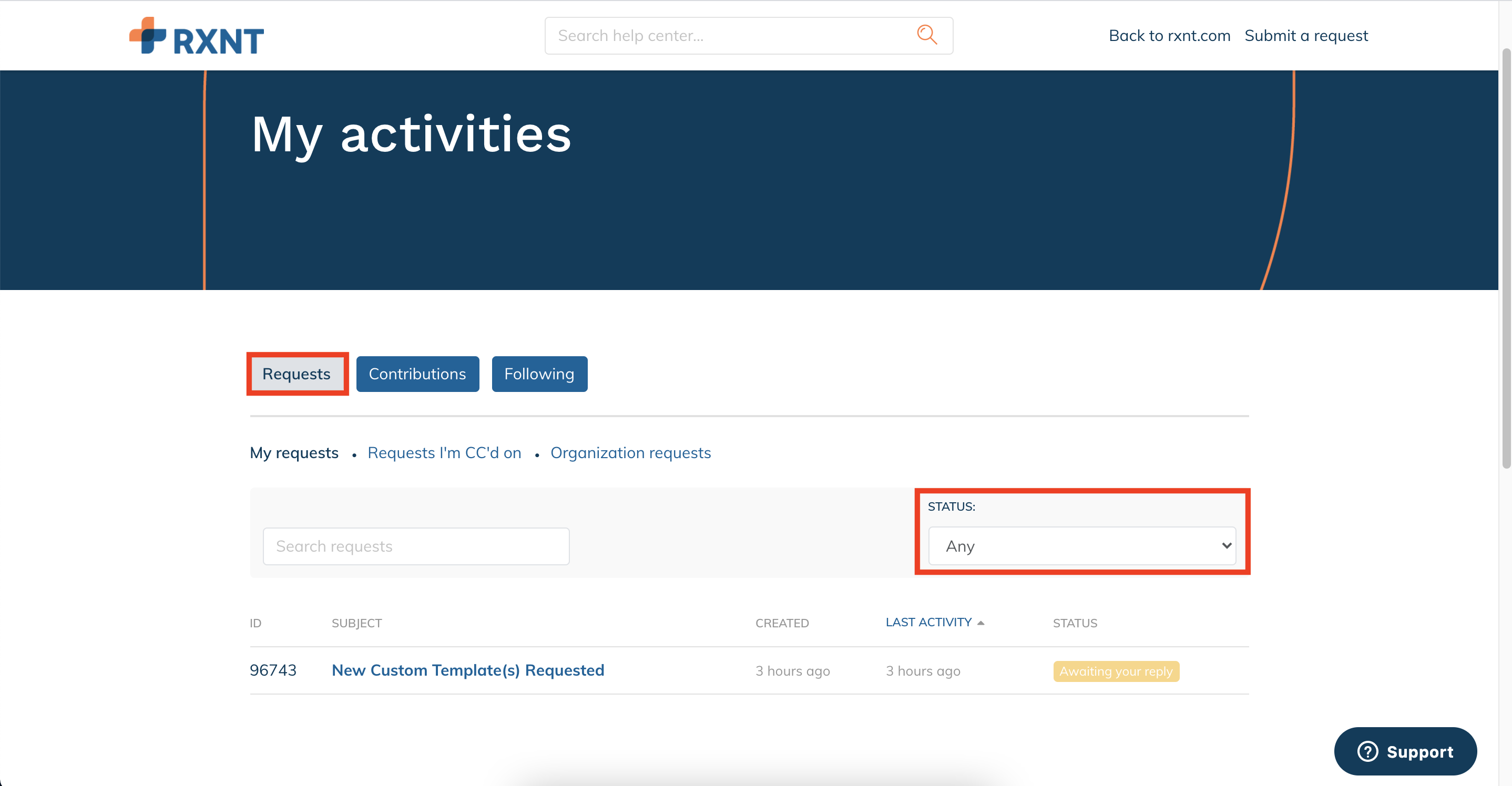 View ticket requests I'm CC'd on
Click Requests I'm CC'd on.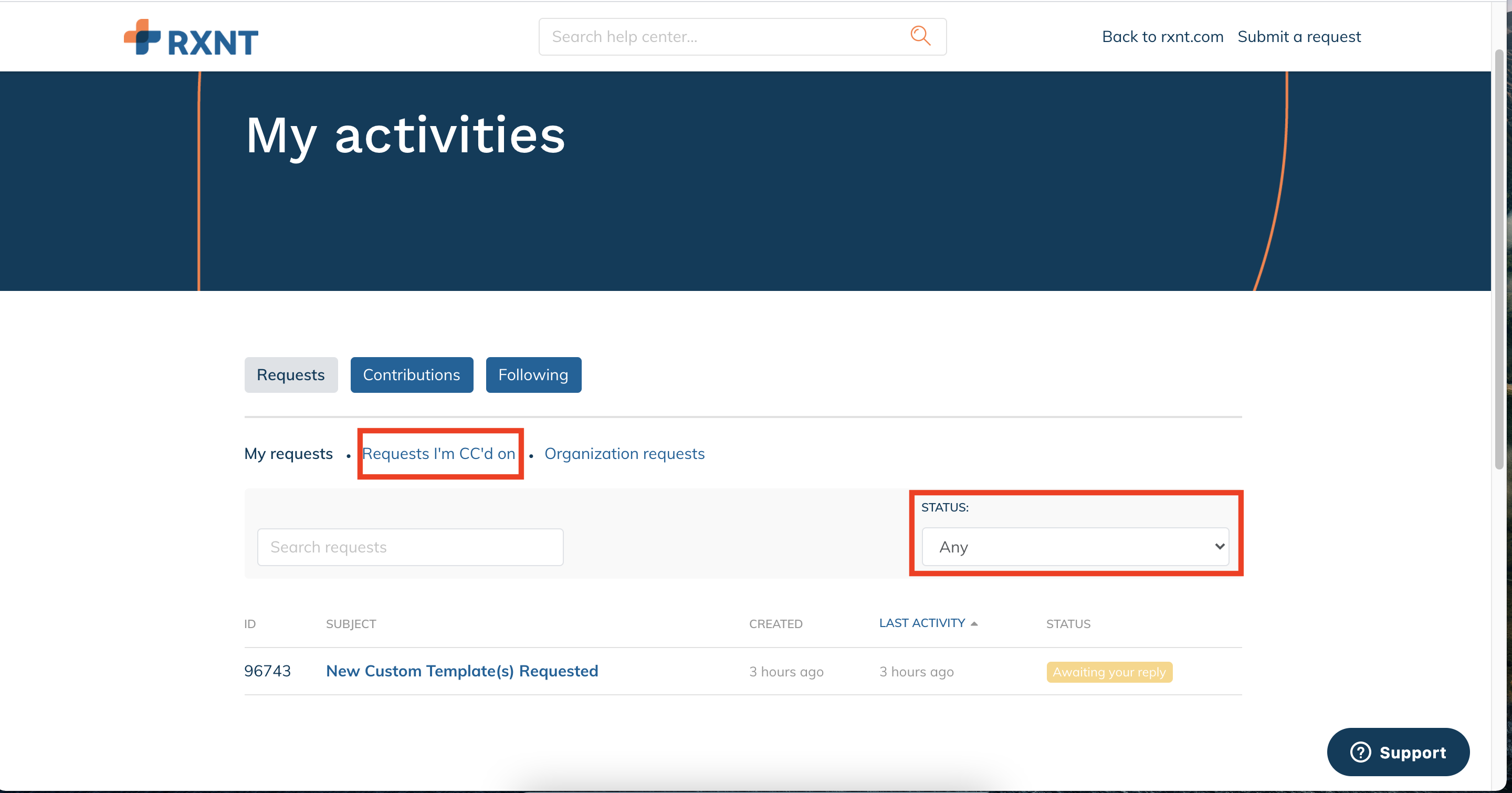 View ticket organization requests
Click Organization requests to see tickets associated with your organization but not linked to your email.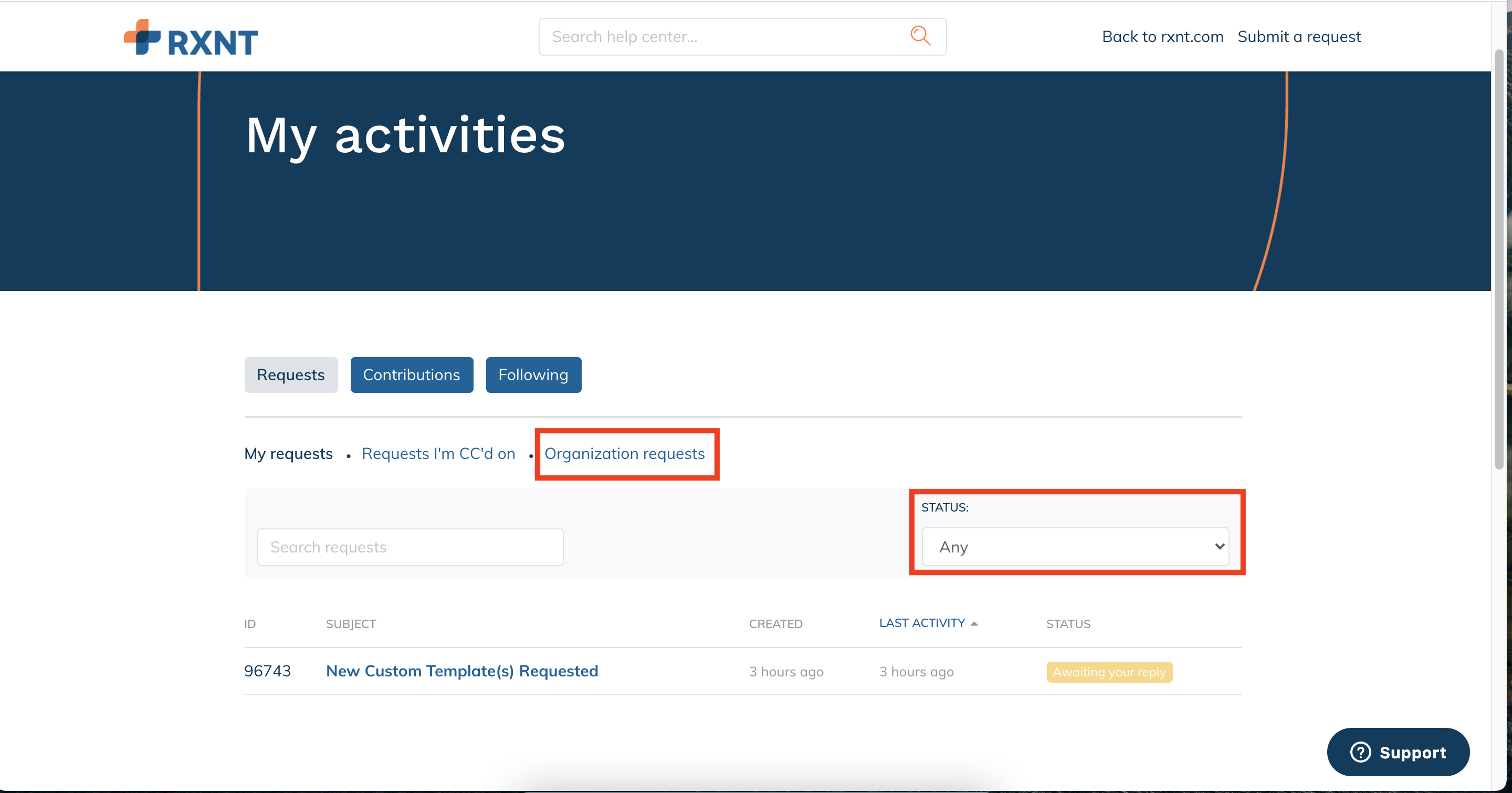 View and reply to tickets
Click on the ticket name.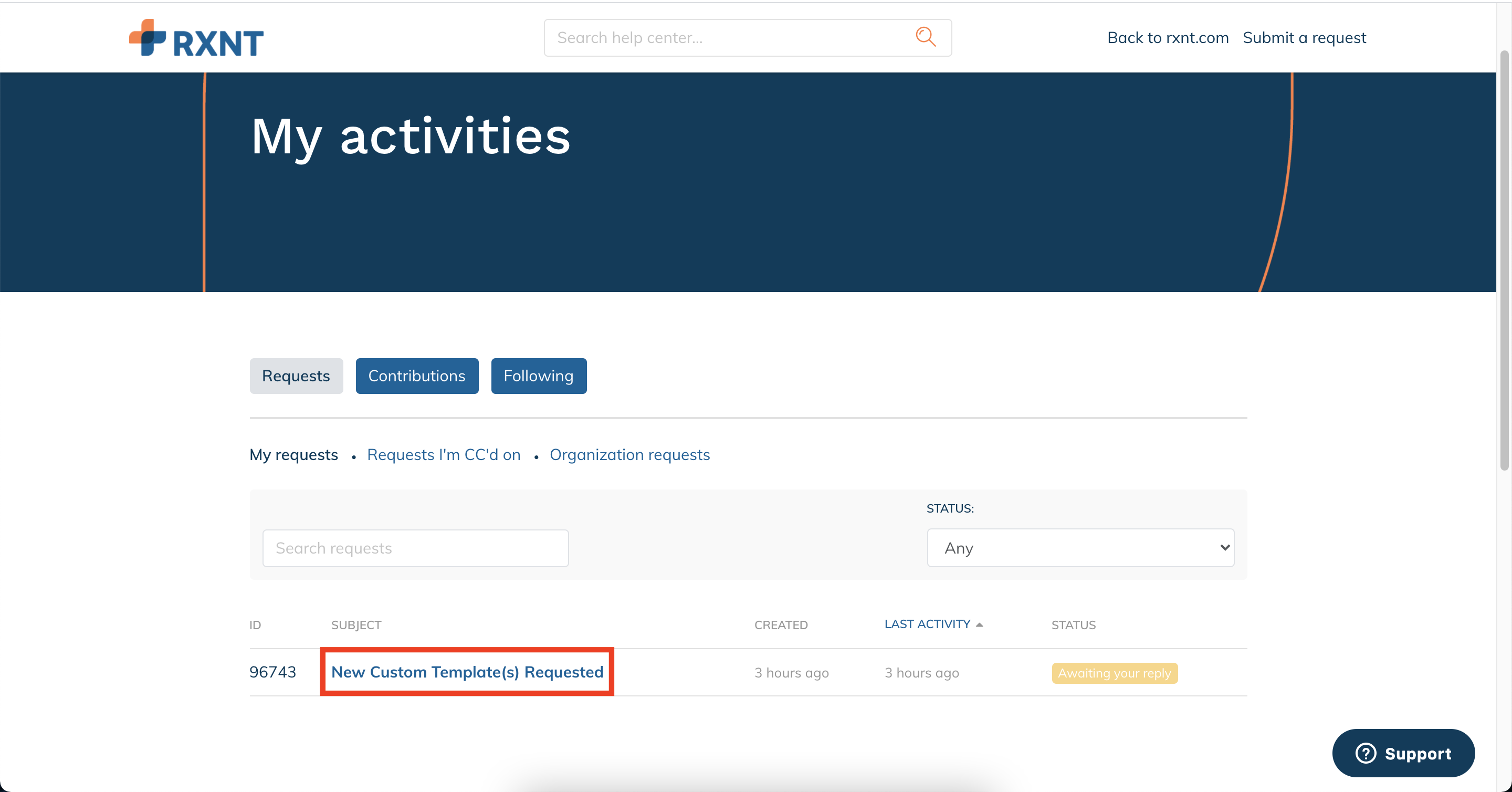 You'll see all correspondence between your organization and RXNT.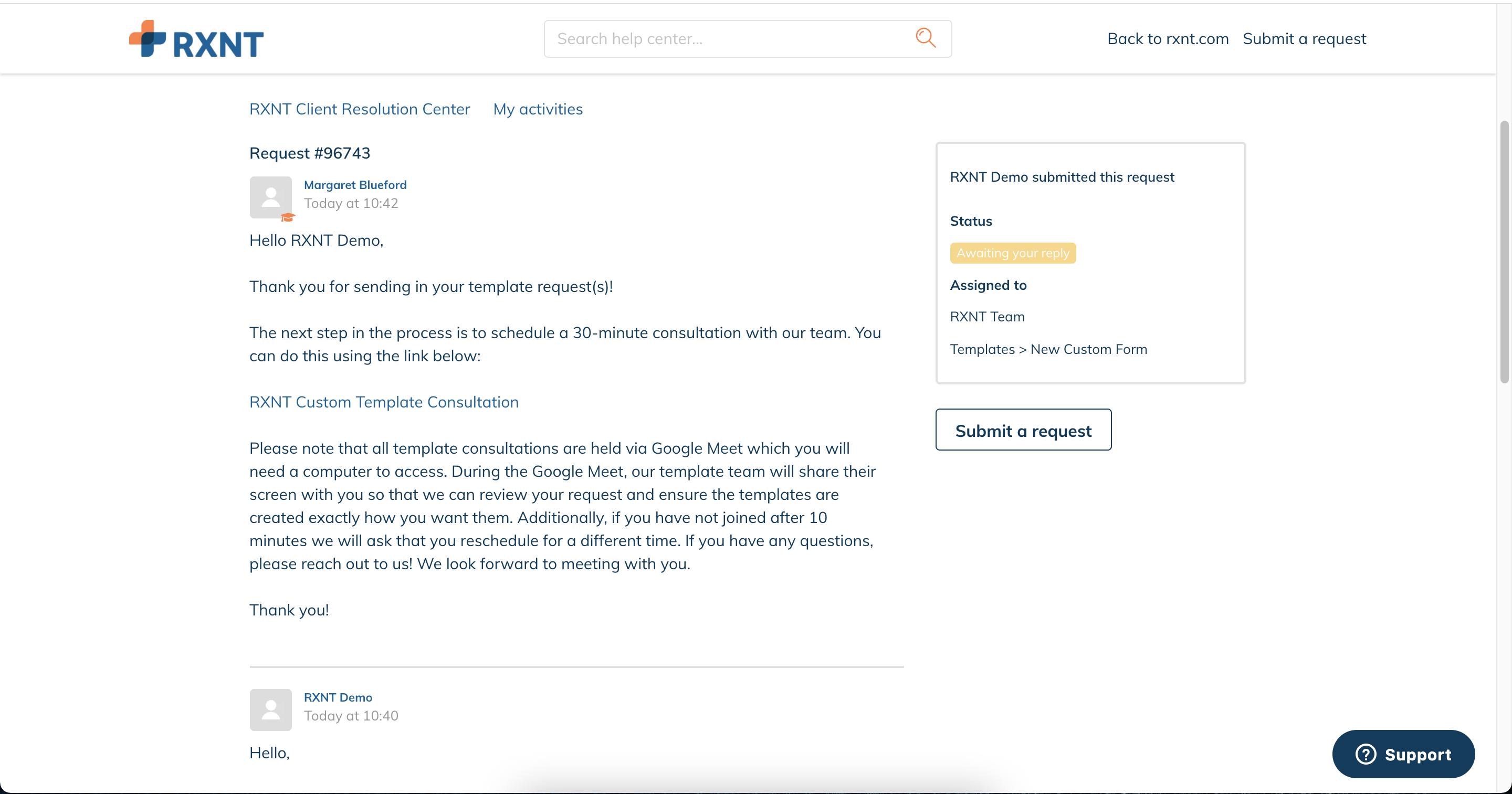 To reply, type in the box and attach a file, if appropriate. Click Submit.

Still, need help? Contact us!
Have a great idea? Tell us about it!