Patient Tasks
When patients update or change their demographics in the patient portal, a patient task will be created so that you can review and accept the changes.
To view patient tasks, click More on the EHR navigation bar and then select Patient Tasks.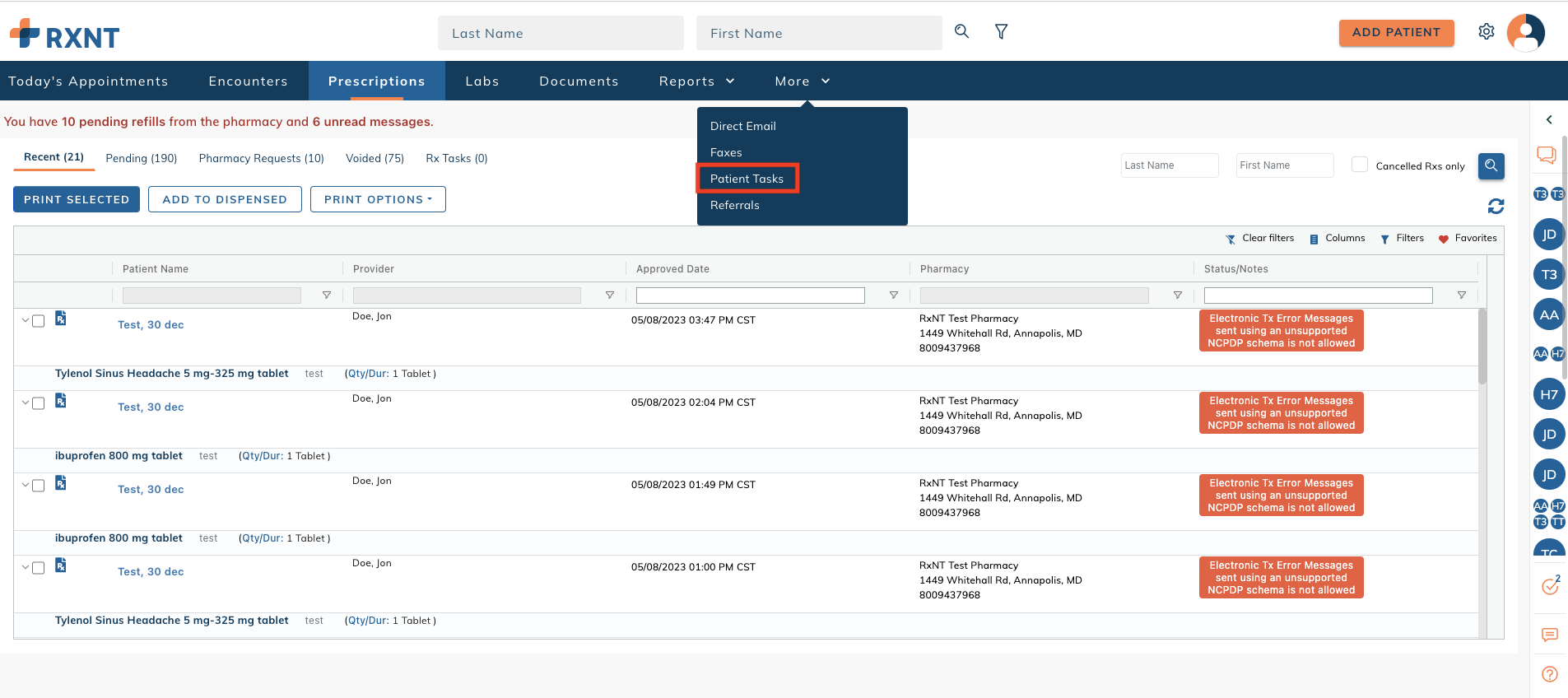 Manage patient tasks
To accept the changes and update the patient record, click Accept. Click Discard if you do not want to update the patient record with the changes.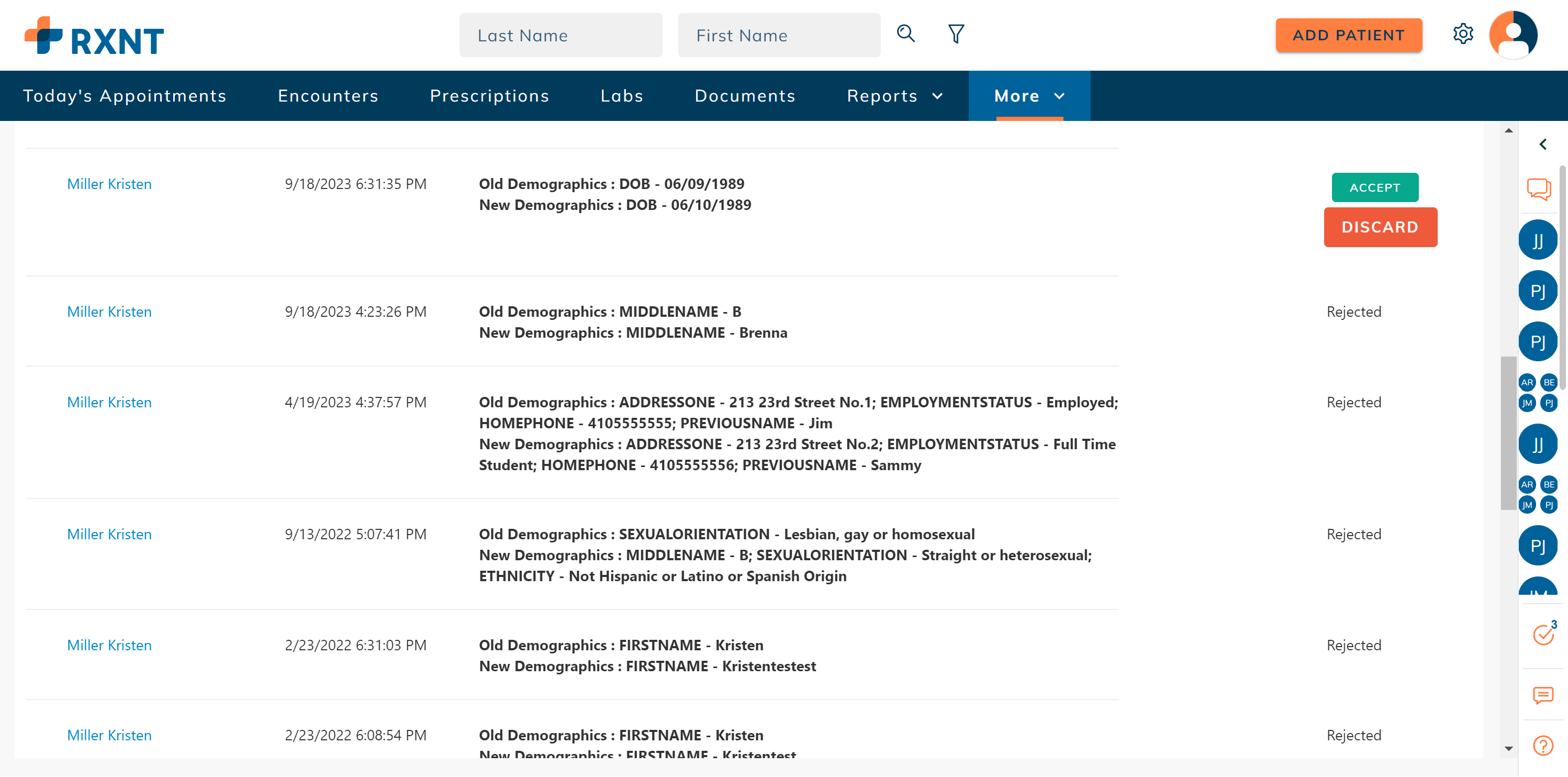 Legacy patient messages will be available to you with read-only access from the provider's dashboard under the More tab on the navigation bar.
Still need help? Contact us!
Have a great idea? Tell us about it!